*FYI - this post may contain affiliate links, which means we earn a commission at no extra cost to you if you purchase from them. Also, as an Amazon Associate I earn from qualifying purchases. Check out our Privacy Policy and Disclosure. for more info.
Shopping for children can be unexpectedly difficult. While some people assume that kids are happy with whatever they receive, the truth is kids are more finicky than many expect. Shopping for kids can at times feel akin to shopping for a diminutive tyrant who's not afraid of exercising their (rather alarming) despotic authority.
A great gift though will make a great impression on both the child and the parents. One of the best ways to make a great gesture that will be remembered by the children and parents alike is to look for personalized children's gifts!
Personalized gifts for children transcend all other gifts because, truth be told, most kids gifts are painfully generic. That's why you can't go wrong with personalized kids stuff. But, luckily, we live in the digital age where there are abundant personalized children's gifts online to choose from!
We're here at your disposal to abet you in your quest for personalized gifts for kids. Without further ado, here are our favorite personalized children's gifts!
Pin these ideas for later: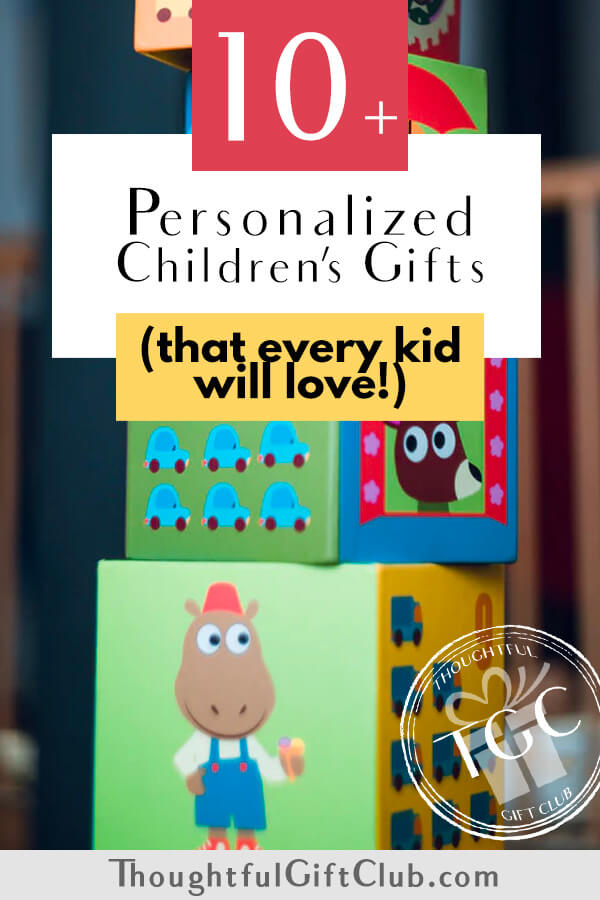 ---
Personalized Gifts for kids 4-6 Years Old
Are you having a hard time determining what a younger kid would appreciate? That's understandable—it's not like they have particularly refined tastes (their diets often consist of Mac n Cheese and muffins, after all). Here are some personalized kids gifts that are sure to be a hit!
---
Personalized Kids Blankets
Toddlers spend a lot of time sleeping—they take naps throughout the day and sleep for exorbitant amounts of time every night! That's why personalized kids blankets are a great gift that they'll get a lot of use from, and probably cherish for a lifetime! These great handmade fleece blankets are 'luxurious, cozy,' and 'ideal for snuggling'!
You can specify the size and personalize it with the child's name. You can even make design specifications if you contact the store! This is a gift both the parents and children will undoubtedly appreciate!
Click here to check prices and reviews.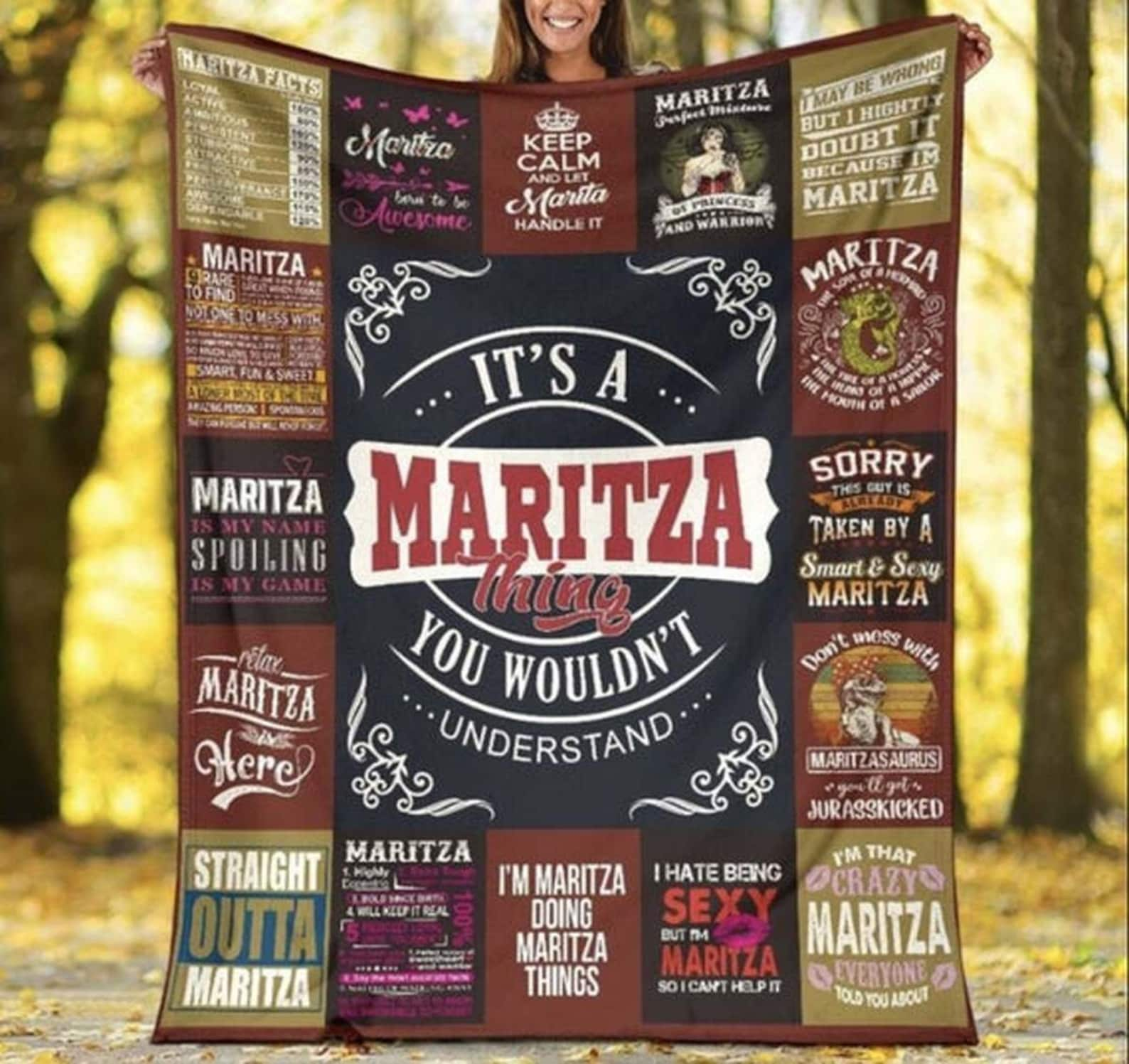 ---
Personalized Children's Cups
Kids love their cups, and that love often transcends age. Whether it's filled with juice or wine, cups can feel like your only reliable companion in life. That's why getting personalized children's cups for a toddler such a great idea!
These durable personalized cactus cups are a distinguishing and stylish accessory they'll undoubtedly carry with them all of their miniature adventures! You can specify the type of cup and have the child's name printed on it. They offer other design options at their store. Give the kid a cup they'll be proud to drink out of!
Click here to check prices and reviews.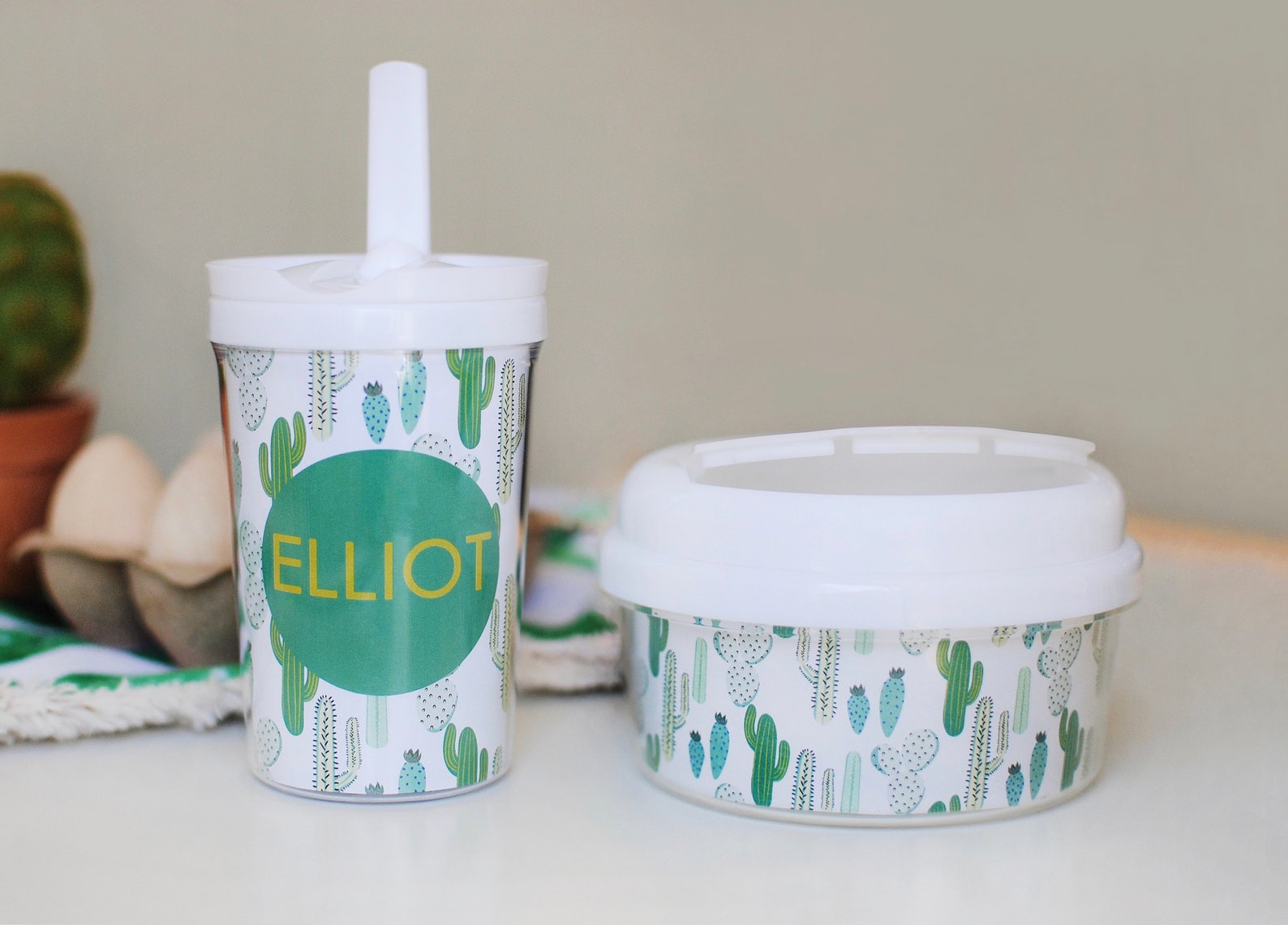 ---
Personalized Children's Books
Kids can sometimes feel like their own sun that the entire galaxy orbits around (which is also how they, admittedly, conduct themselves). So getting a child one of these personalized children's books could is a great gift to help reinforce their narcissism and engage them with language—which is a skill that can't be encouraged soon enough (the latter, obviously)!
These great personalized children's books just ask you to provide some basic information, like the child's name, gender, the names of their friends and hometown. Then they integrate all these unique identifying facts seamlessly into the narrative. Get this gift for a child and help them realize their own personal narrative at the same time!
Click here to check prices and reviews.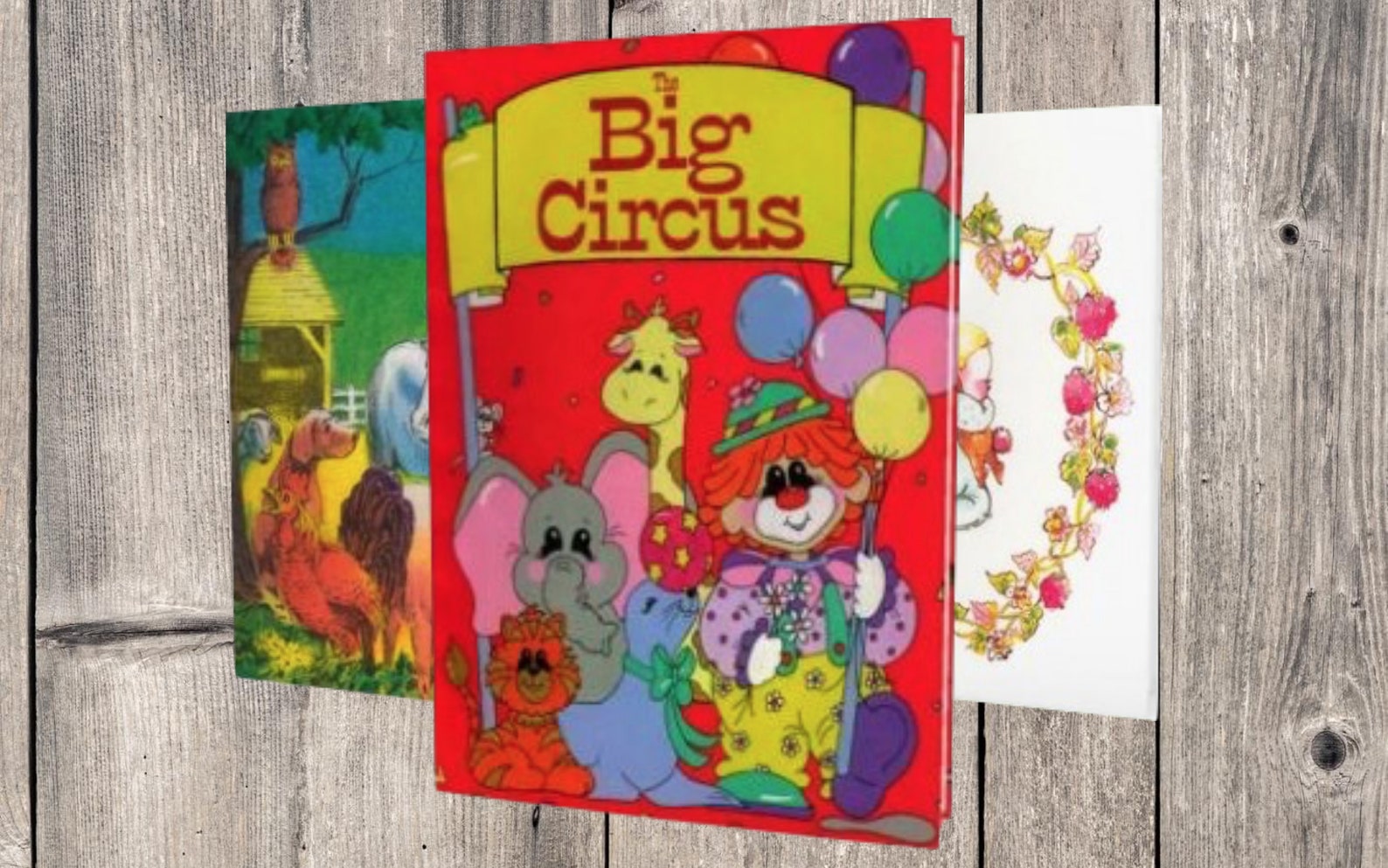 ---
Personalized Stuffed Animal
There's something ineffably significant about the relationship a kid develops with their stuffed animal. It works almost like magic in that this connection can oftentimes stay with them for a lifetime, conjuring nostalgic and grateful feelings and memories of their childhood. Sometimes, stuffed animals even migrate with them to university and beyond!
That's why getting a child a personalized stuffed animal could be the kind of gift that solidifies you as a lifelong friend, family member, or honorary family member, as it were. For these personalized stuffed animals, select the size, the name you want stitched in, weight, length, the species, and the thread color, and you'll get a unique gift (it almost feels like playing God) the child will cherish for a lifetime!
The store provides a proof for approval before sending it, and if you have any unique specifications, all you have to do is contact them and they'll accommodate you.
Click here to check prices and reviews.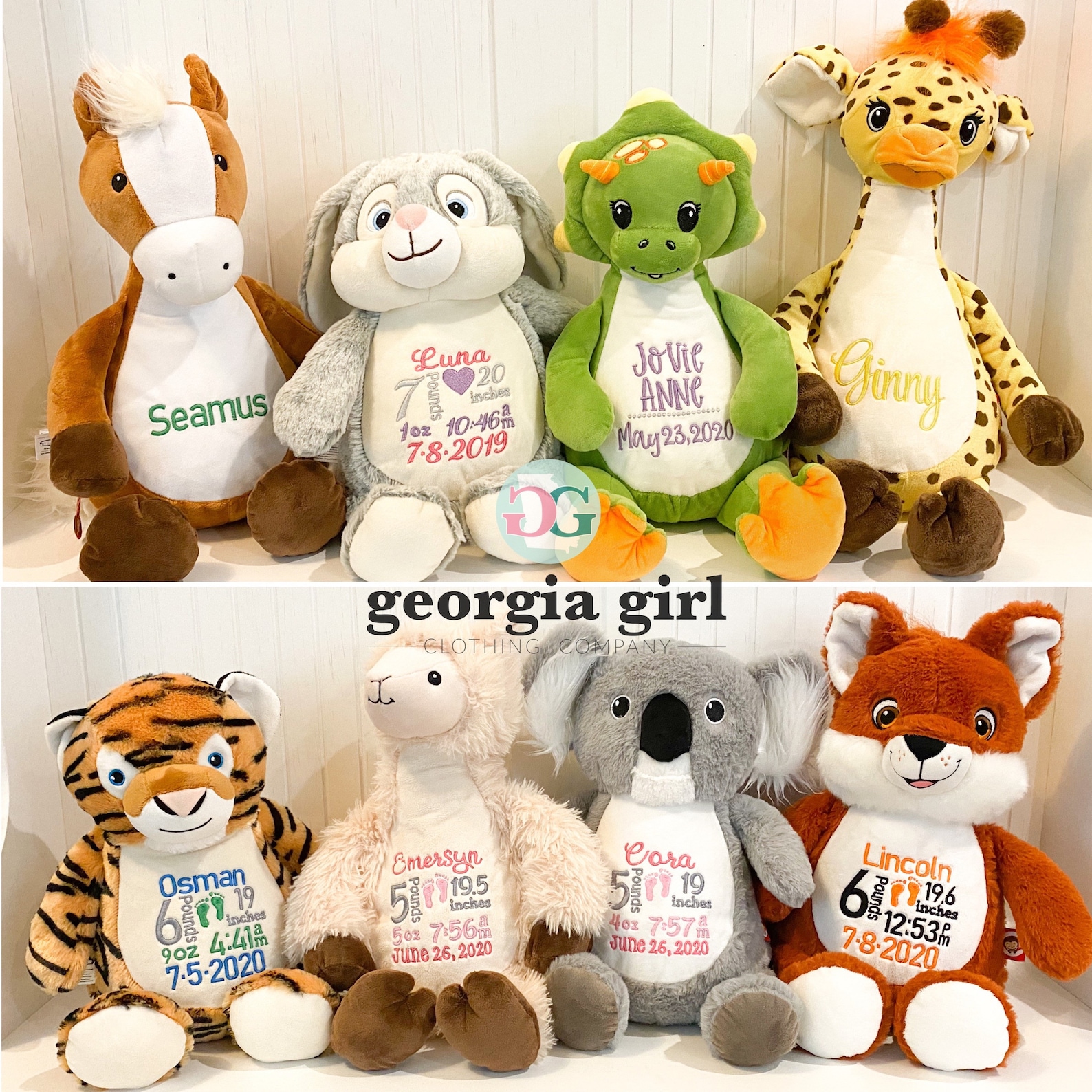 ---
Personalized Children's Gifts for Kids 7-9 Years Old
Getting the right gift gets harder as the kid gets older—it becomes more imperative to gauge the child's interests and personality before making a decision. That's why customized gifts for kids are a great way to ensure you're tailoring your gift to the vicissitudes of their developing personalities! Here's some personalized kids stuff we'd recommend.
---
Personalized Kids Bags
Around this age, school starts monopolizing most kids' lives. It's typically the epicenter of their social interactions, and it's where they're molded into who they're destined to become. It leaves a lasting impression, so personalized kids bags are perfect customized gifts for kids on this imperative journey.
These great personalized kids backpacks come in a wide variety of colors, and you can specify what thread color, font, and monogram you want on it! It's a great way to send them off into the great unknown with a tool they can rely on!
Click here to check prices and reviews.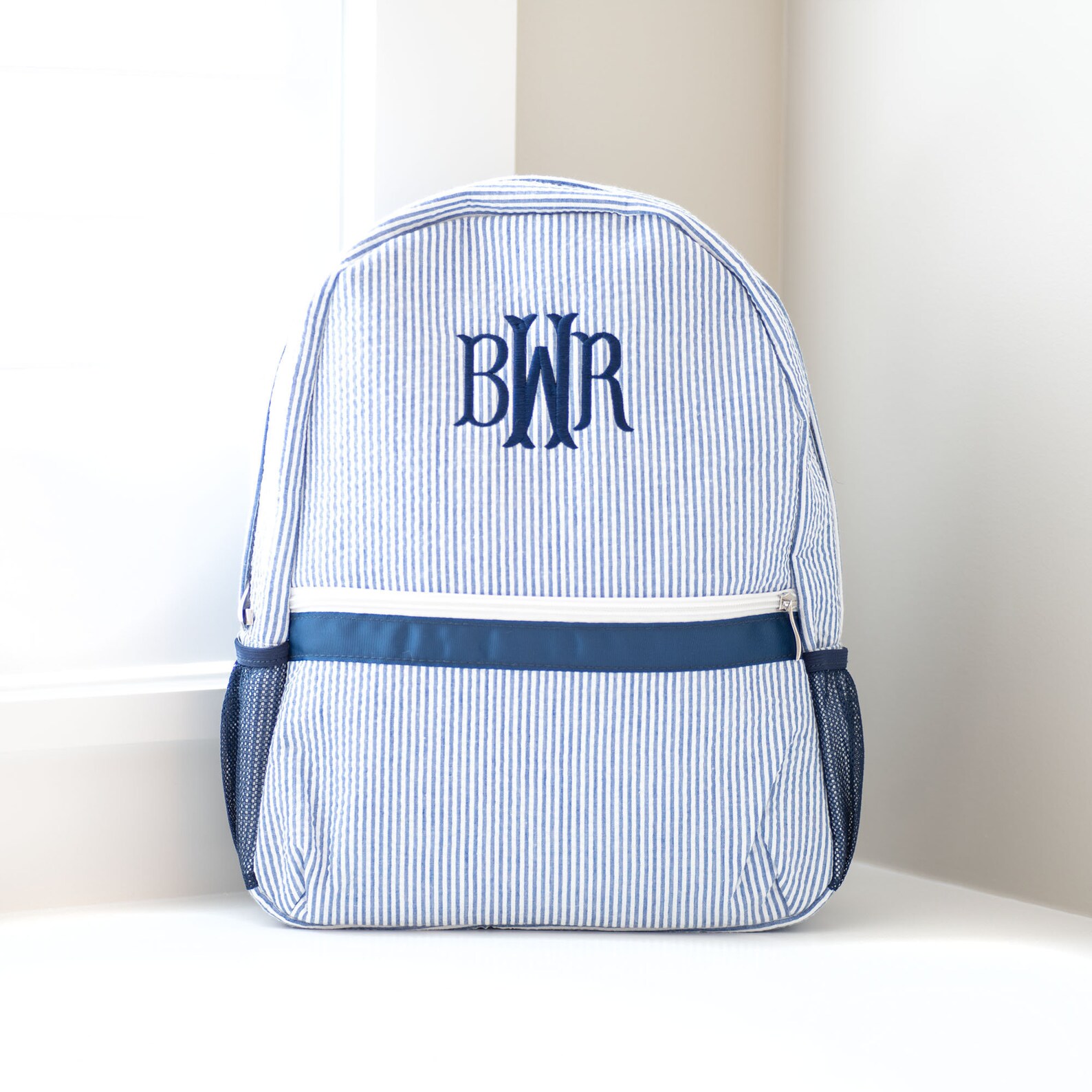 ---
Custom Plush Toy from Drawing
This is one of the best and most unique personalized children's gifts online! All you have to do is get a drawing by the child, or have the child unwittingly (Honestly—how hard can it be to fool a 7-9 year old?) supply you with the drawing and send it in!
This store will then use that drawing as a design and make their artwork come to life. As a bonus, these custom plush toys could encourage them to nurture their creative side!
Click here to check prices and reviews.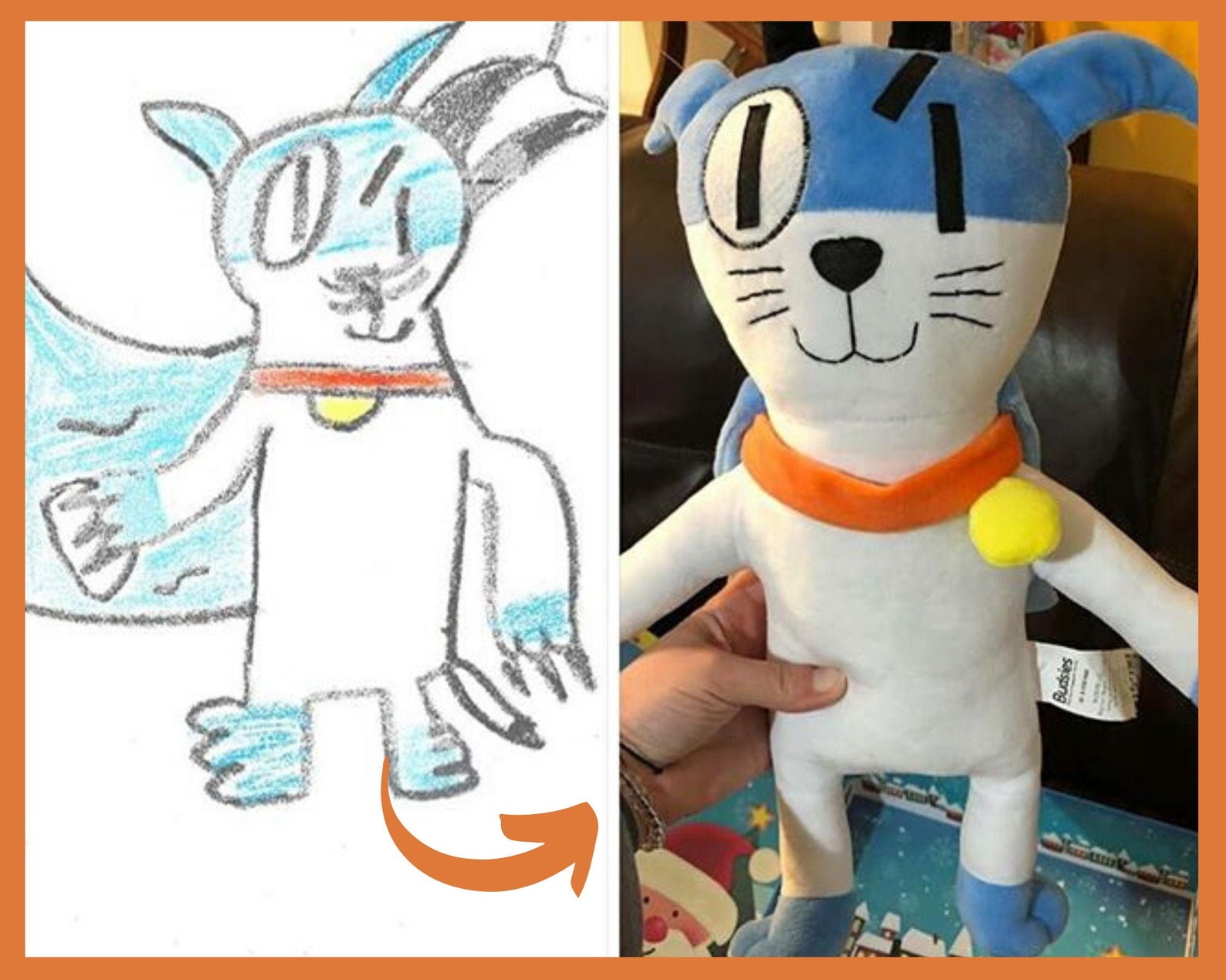 ---
Personalized Action Figure Organizer
This is around the age kids get enamored with action figures and other kinds of figurines. That's why an organizational tool could be a huge benefit for both the kids and parents (it's no fun picking up after them, and it's definitely no fun when they can't find their beloved toy).
These personalized action figure organizers are great personalized gifts for children and parents alike! Just specify how many pockets it's to have and what name should be printed on it to give their inanimate companions the sanctuary they deserve.
Click here to check prices and reviews.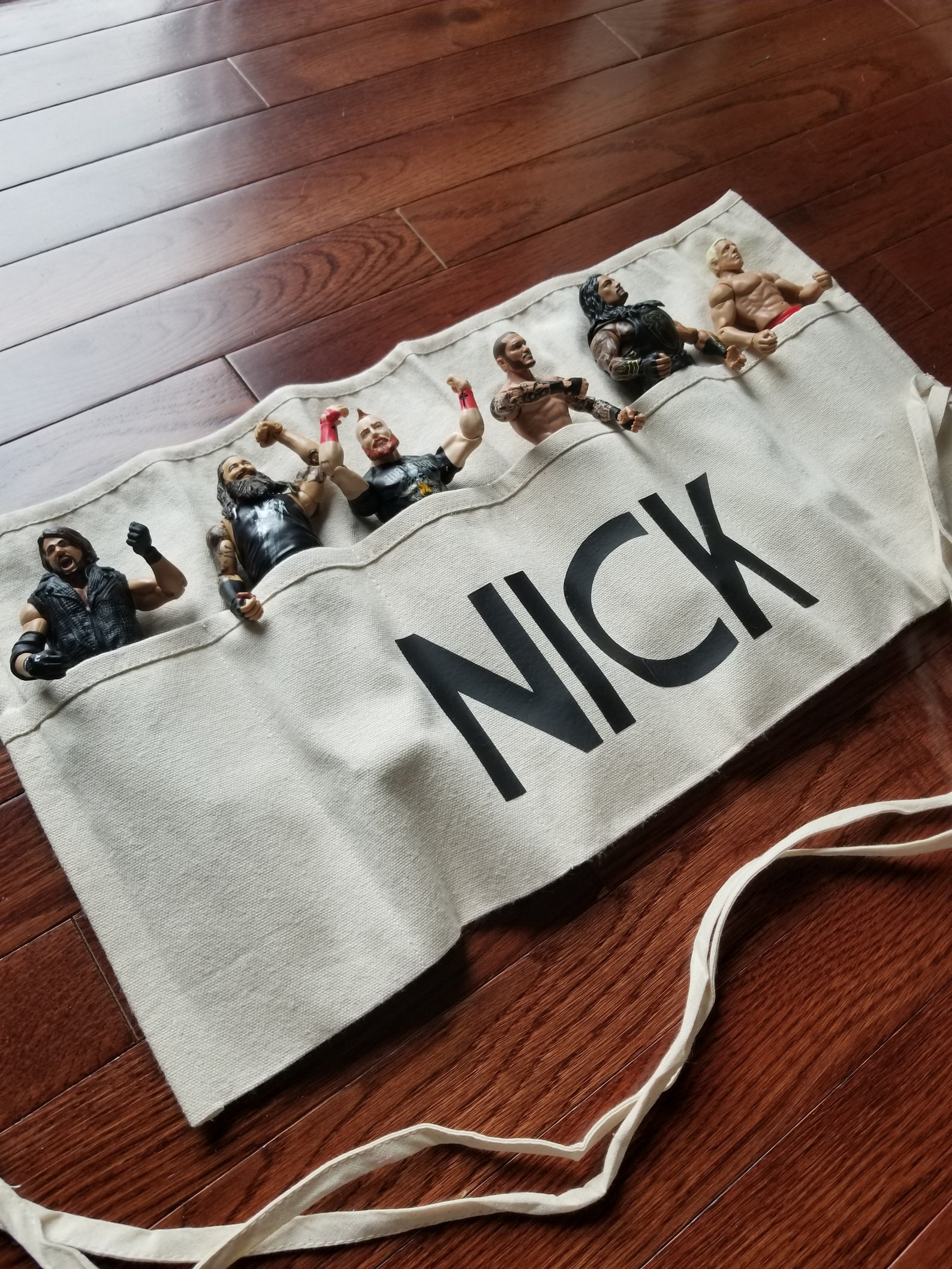 ---
Personalized Toy Chest
The beautiful thing about getting one of these personalized kids toy chests is it can be so much more than that! It's no secret kids have a propensity—especially at this age—to use their imagination to transmute otherwise mundane things into vehicles for endless fun.
This great kids toy chest can be used as a harbor for toys, but it can be so much more with imaginational alchemy! Just specify the size, choose between a lockable hinge or a padlock, and decide what you want engraved. These handmade, beautifully crafted toy chests can end up being so much more and so much fun than just a chest!
Click here to check prices and reviews.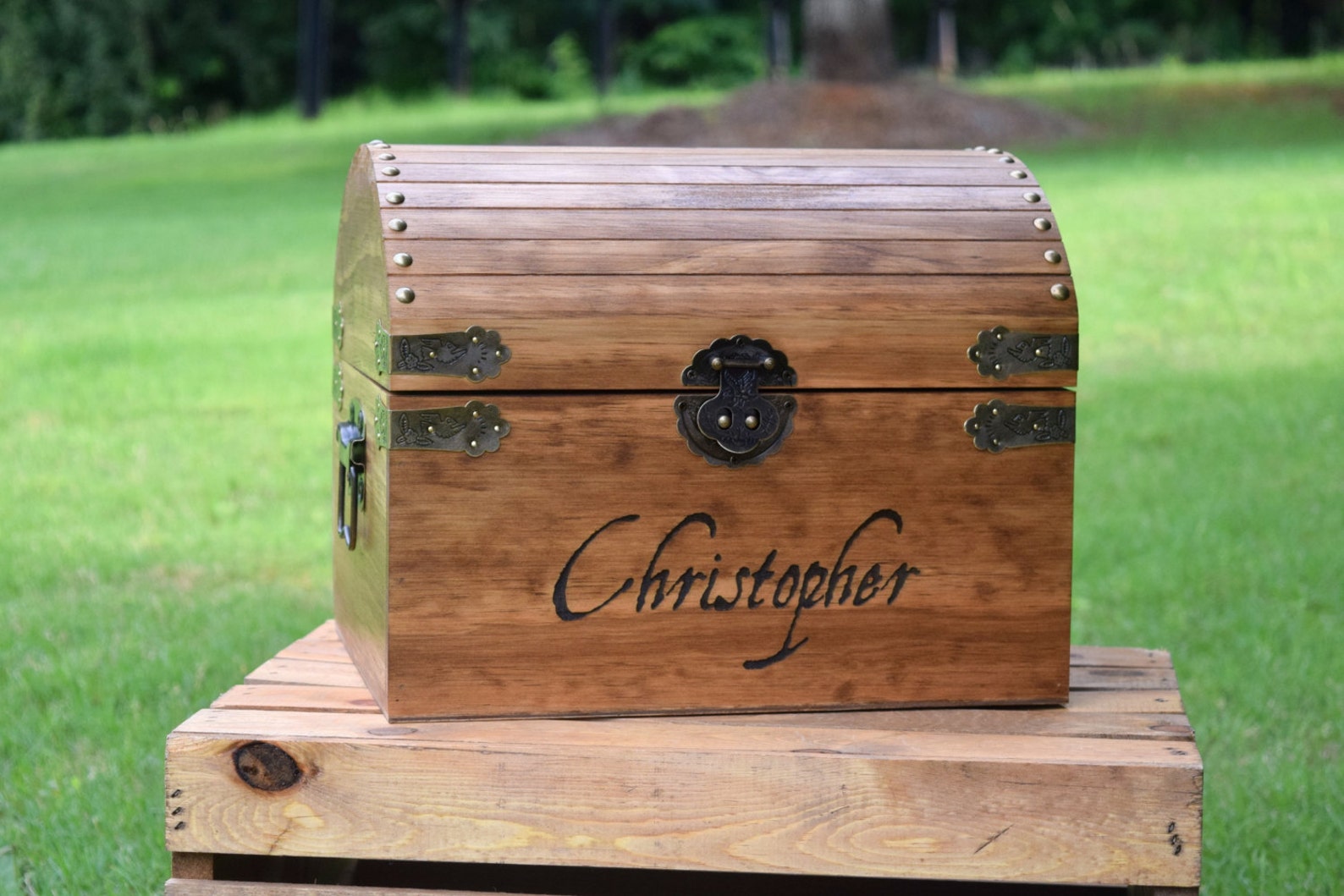 ---
Personalized Kids Gifts for Children 9-12 Years Old
If you're shopping for a kid who's on the precipice of those dreaded teenage years, then it's definitely not easy to find the perfect gift. Luckily for you, there are plenty of personalized gifts for kids of this age for you to choose from! Here are some of our favorite personalized kids gifts for Children 9-12 years old!
---
Engraved Kids Water Bottle
Around this age, kids start getting more involved in extracurricular activities—and while not every child needs to be reminded to consume enough water, this could be a great start, especially if you have a similar water bottle to set the example!
These 12 ounce engraved kids water bottles are great because you can specify the color and the font, as well as what name you want to be engraved on it. Especially at this age, it's crucial to start establishing healthy habits!
Click here to check prices and reviews.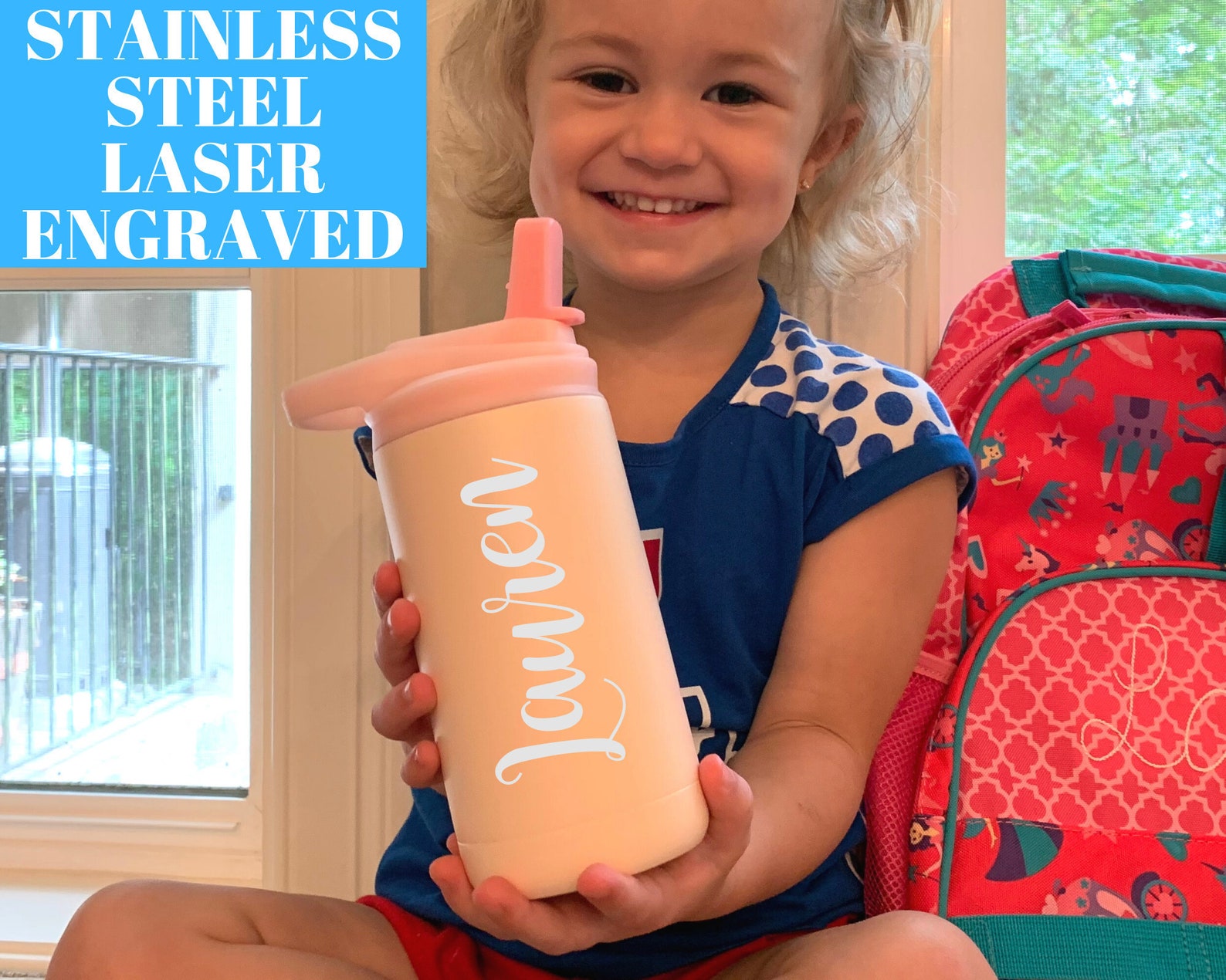 ---
Personalized Monogrammed Duffle Bag
Personalized duffle bags are a great gift because they can be used for virtually everything. Whether it's for sleepovers, sports, road trips, or for whatever else the capricious kid gets into, this will be a great, personalized gift that accompanies them on all of their adventures!
All you have to do is select the color, font, whether it's to be embroidered or threaded, and what initials or name you want embroidered. You can even select the thread color. These personalized duffel bags will definitely come in handy for all their little shenanigans!
Click here to check prices and reviews.
---
Personalized Journal
There's something about approaching puberty that elicits a little more expression—and this could be a great way for them to document and manage their feelings! Especially with school and their general social lives getting more stressful and rigid, this might be the salvation they didn't know they needed!
With these great, personalized travel journal notebooks (they don't have to be for travellers), you can select the primary color, the name to be engraved and the charm, as well as the personalized stamp to be included. This could be the perfect gift for children at an age when they sometimes don't feel very heard.
Click here to check prices and reviews.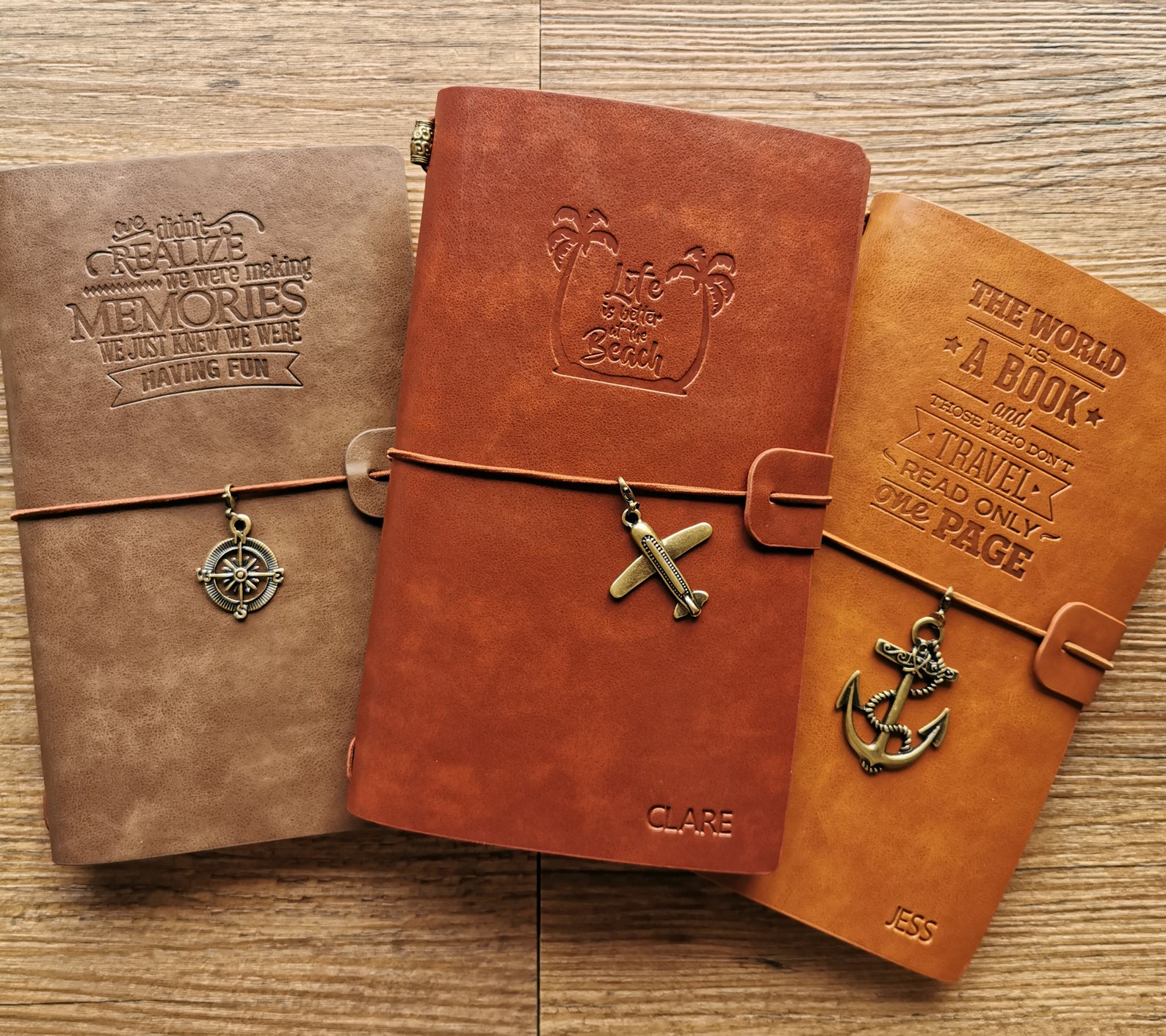 ---
Personalized Pencil Case
A personalized pencil case could be the perfect gift for a bonafide bookworm—if you're shopping for someone who takes their schoolwork very, very serious—then these personalized pencil cases might be just what you're looking for!
You can specify their primary color, size, and all you have to do is provide the letters, names, stamp color, and style to be included! If you're shopping for an erudite 9-12 year old who thinks they're more sophisticated than they probably are, this is probably the perfect gift!
Click here to check prices and reviews.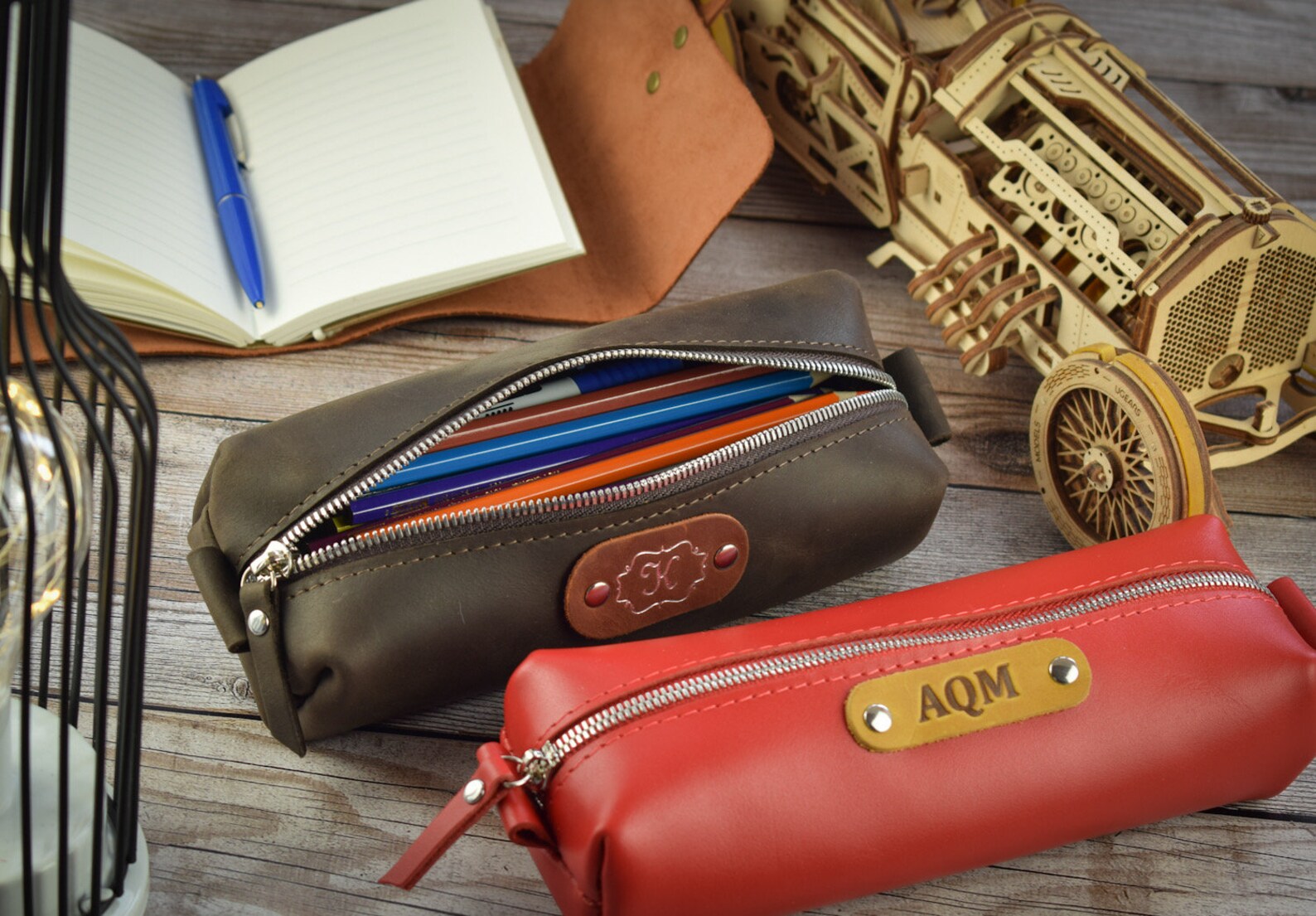 ---
Hopefully our list helped you found the personalized children's gift you were looking for!
We're confident we've provided you with the perfect personalized kids gifts for every age—and if you didn't see exactly what you're looking for, hopefully we were able to steer you in the right direction.
If you have any questions or concerns, please don't hesitate to contact us! Kids are impressionable, and this gift could have a bigger impact on them than anyone realizes. So don't make your gift decision lightly!