*FYI - this post may contain affiliate links, which means we earn a commission at no extra cost to you if you purchase from them. Also, as an Amazon Associate I earn from qualifying purchases. Check out our Privacy Policy and Disclosure. for more info.
It's no secret that teachers are criminally underappreciated. Anyone with a semi-cohesive memory of their tenure in high school can likely attest to the torture that teachers endure on a daily basis. That's why personalized thank you teacher gifts are a great gesture to show how much you appreciate their service!
Whether you're a parent or student, it's never a bad time to take the teacher and their feelings into consideration. Personalized teacher presents are a great way to demonstrate how much they're valued.
Plus, personalized teacher appreciation gifts could garner some leniency next time they're grading a paper, or the next time you need any other act of benevolence (it's easy to forget just how much influence they have on you and your life!).
So, without further ado, here are some great personalized teacher appreciation gifts for you to choose from!
Pin these ideas for later: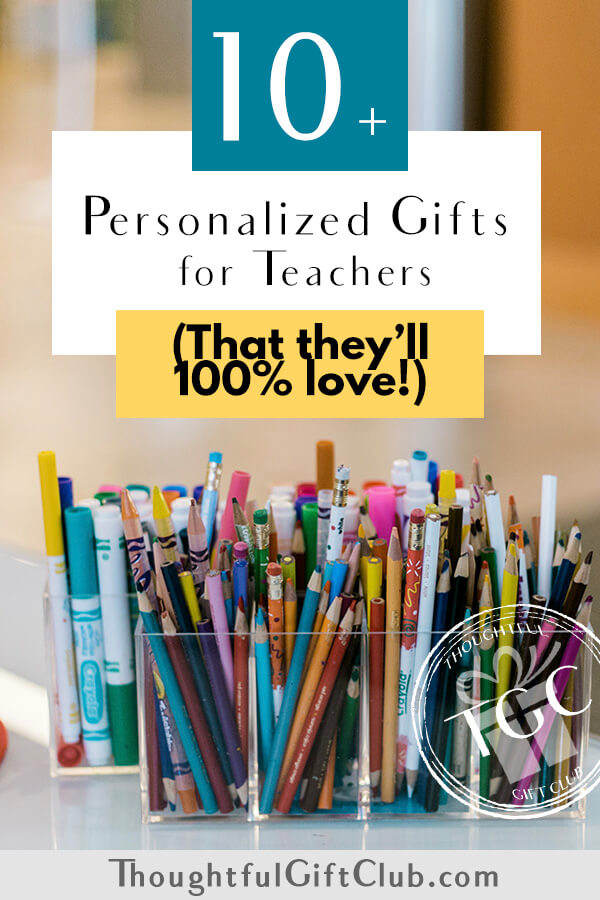 ---
Best Personalized Teacher Gifts Under $20
If you're shopping on a budget—especially if you're a student who's probably not exactly the most solvent—then don't worry! There are plenty of cheap personalized teacher presents for you to choose from. Here are some of our favorites!
---
Personalized Tote Bags for Teachers
Your teachers probably carry around a lot more than you're aware of. Whether they carry around a laptop, books, glasses, or even lunch, getting them one of these great personalized tote bags for teachers is sure to be an asset!
These bags have a great design, and all you have to do is input the teacher's name to be included. These handmade gifts are printed with eco-friendly inks that are sure to leave a lasting impression on your teacher's heart!
Click here to check prices and reviews.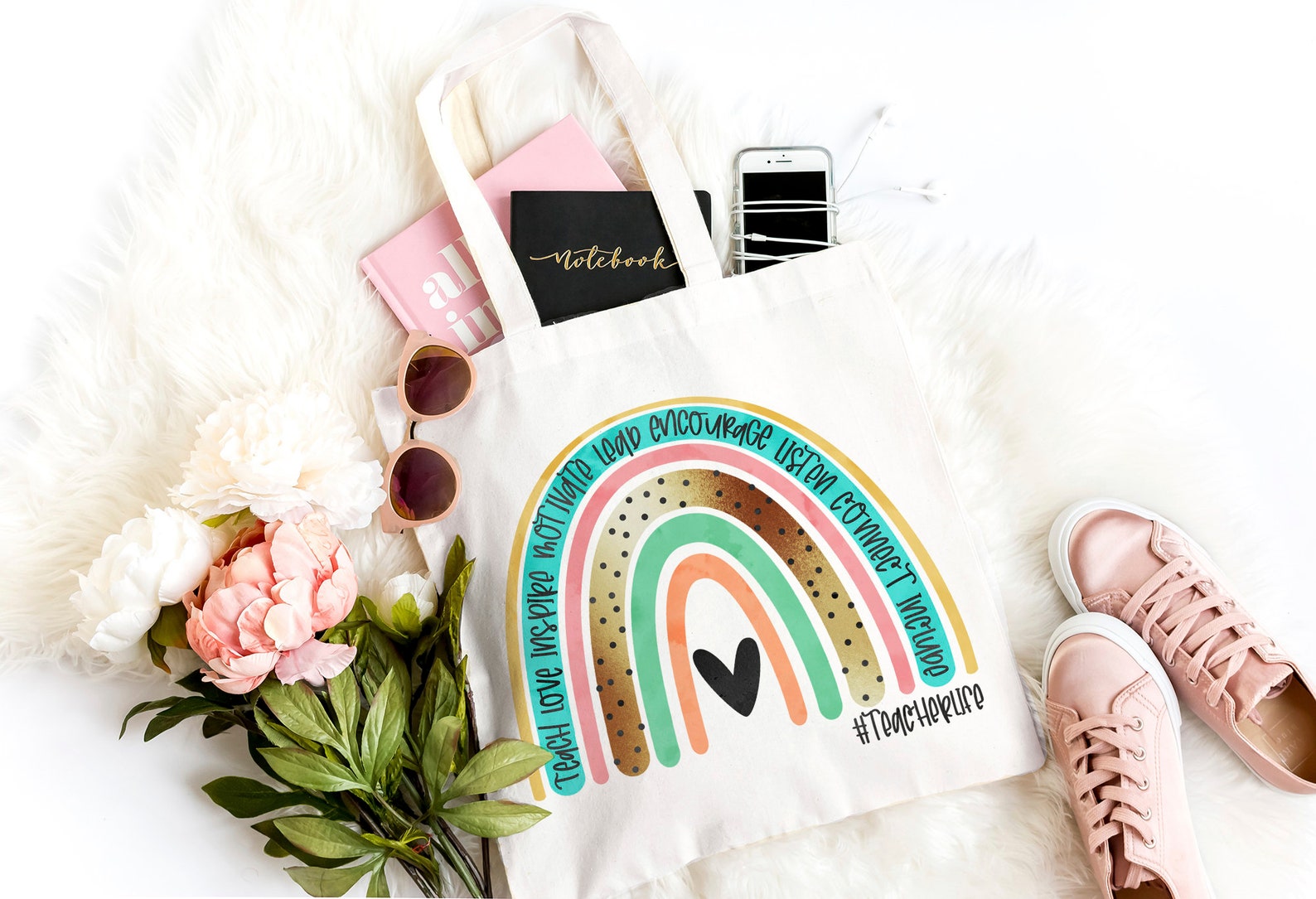 ---
Personalized Teacher Mugs
Teachers run on coffee and tea. It's likely that your teacher is no exception to this rule, and it's also likely that you've seen them raising a worn out mug to their lips! That's what makes these personalized teacher mugs such a great gift.
Since they're probably in the market for a new mug, anyway (aren't we all?), what better way for them to start their day then drinking from the verification of their value to their students!
Plus, the stainless steel insulates whatever they're drinking, keeping hot drinks hot and cold drinks cold. These mugs come in a variety of colors, and you can specify what name is to be included, and what color the vinyl printing should be.
And, who knows? Maybe starting their day like that will make them a little more relaxed, which could result in some more lenient grading! It's never too early to learn to grease some palms—which is something you don't learn in school.
Click here to check prices and reviews.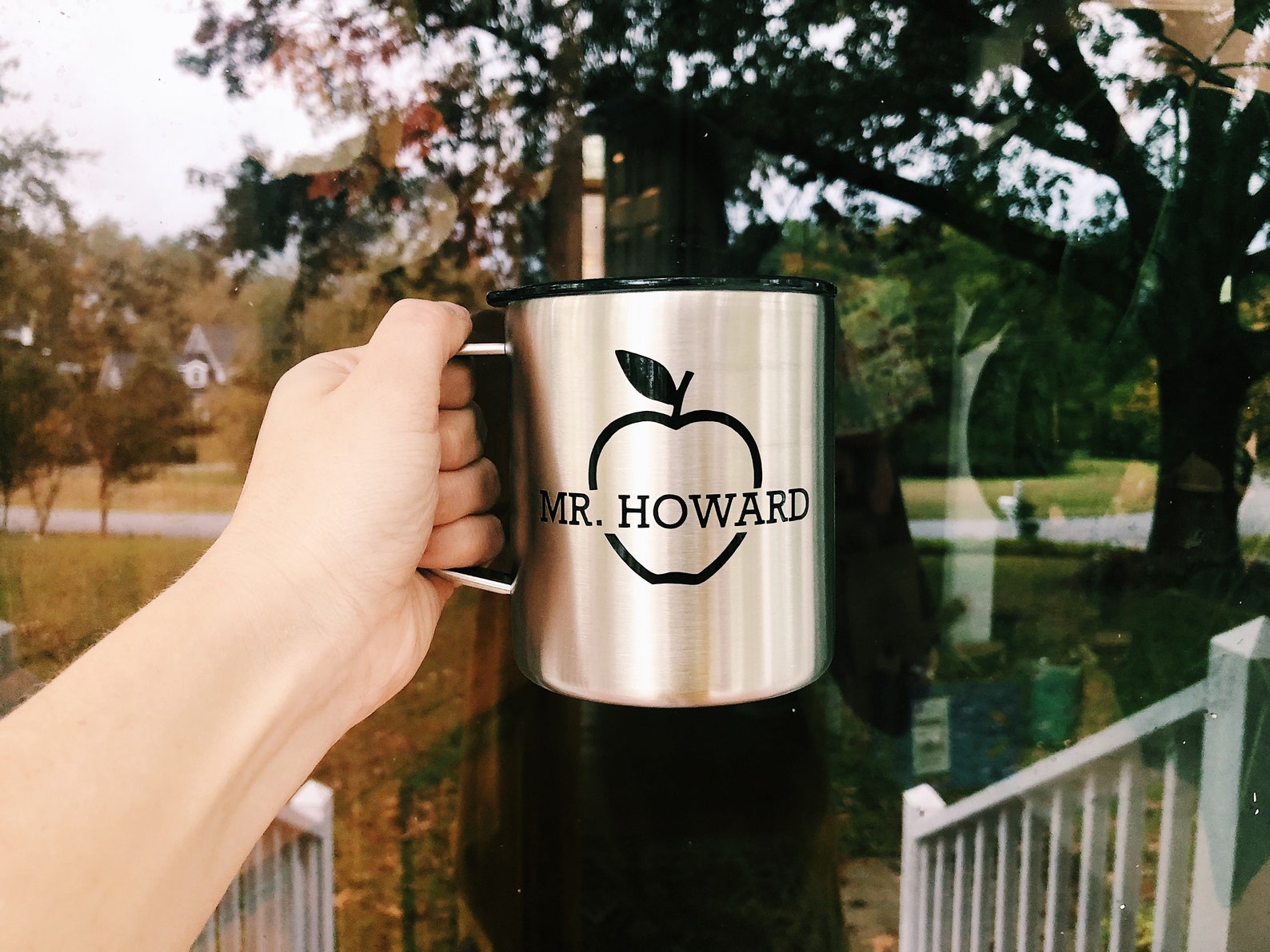 ---
Personalized Pens for Teachers
Despite the modernization of the world, teachers still do an awful lot of manual writing. Whether it's grading and editing writing assignments, grading tests, or even writing detention slips for the more difficult students, it's unavoidable.
This makes these personalized pens for teachers the perfect engraved teacher gifts! You can choose the color, and you just have to input what names are to be etched in the wooden ballpoint pen. You can also pay a fee for extra characters.
This gift is certain to be used, because everyone loses pens, and once they're lost, it's almost impossible to relocate those fugitive writing implements. And, conveniently, they might be using the pen when grading some of your assignments, which could cause them to overlook some errors on your part. Every little bit helps!
Click here to check prices and reviews.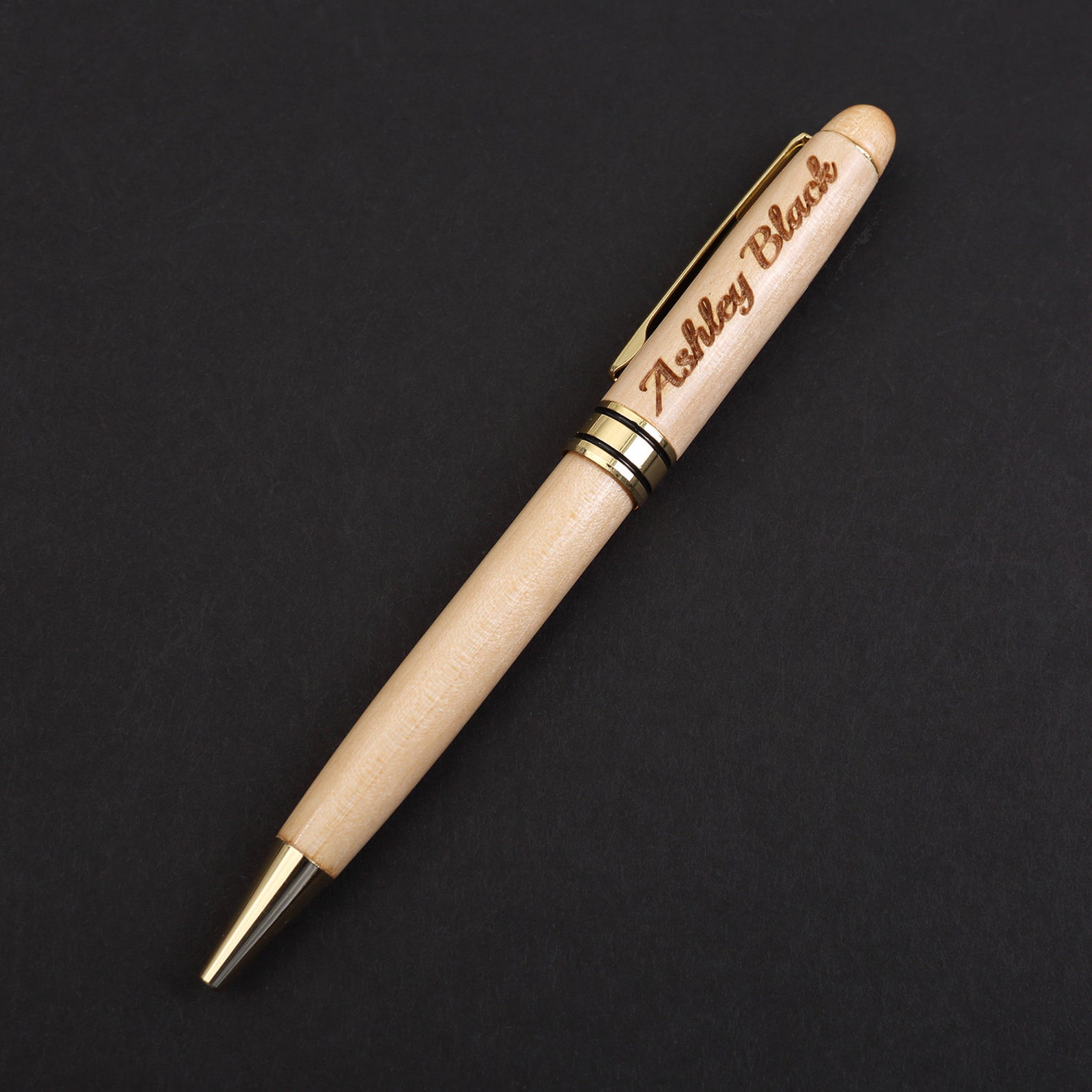 ---
Personalized Pencils for Teachers
Maybe this teacher doesn't use pens that often. Or maybe they make a lot of mistakes and are unable to use pens. Or maybe they're one of those hippy-turned-teachers and they don't, like, believe in permanence as a concept.
Regardless of the reason, these personalized pencils for teachers are great alternatives for engraved teacher gifts! These come in packs of 12, and you can choose what phrase is to be engraved in each pencil.
They're handmade, have latex-free erasers, and made from wood "responsibly sourced from forests." Plus, if you gift a teacher these pencils and they start using pencil more often, it might be easy to adjust your grades.
Click here to check prices and reviews.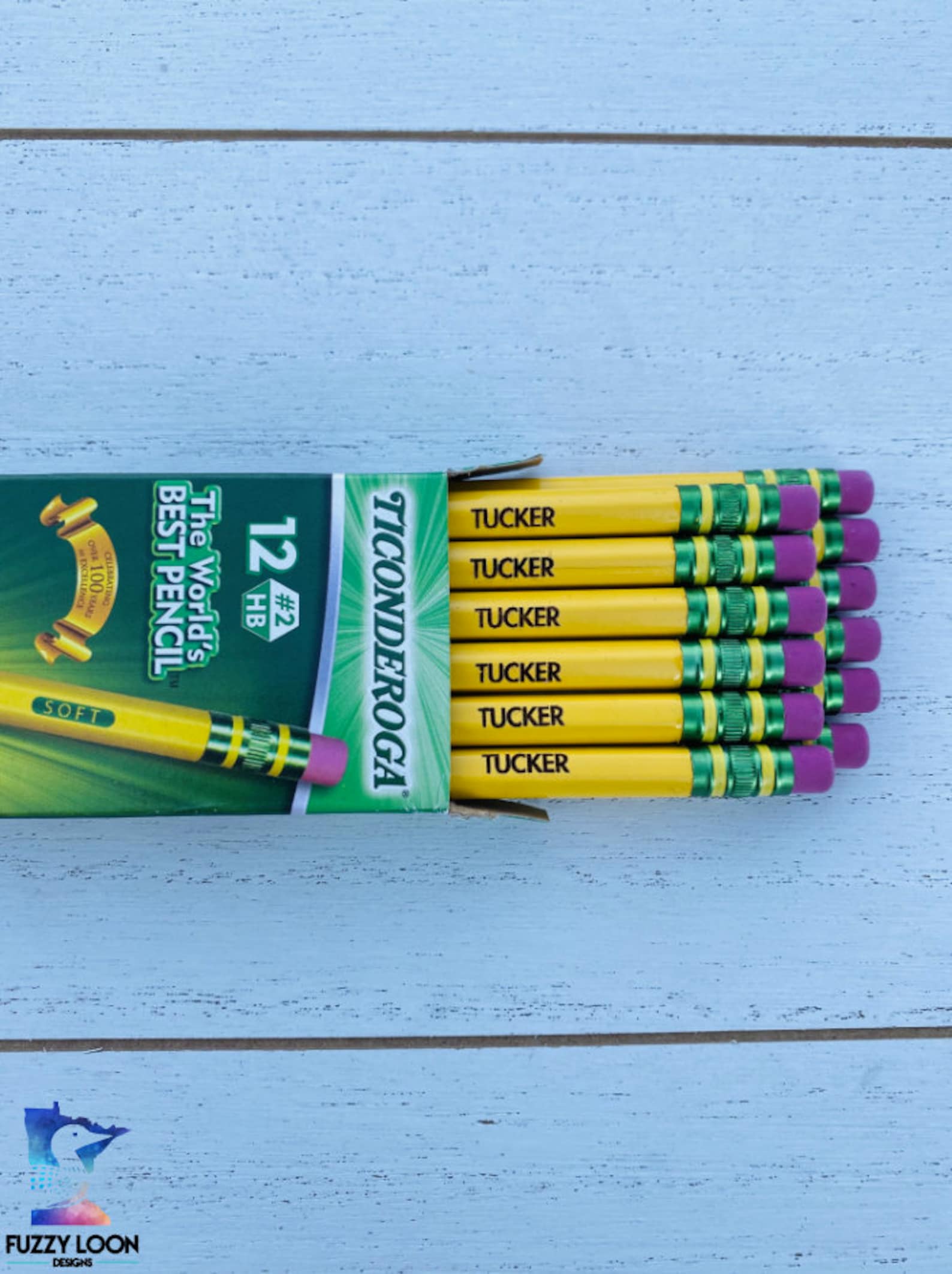 ---
Personalized Teacher Sign
If you're shopping for an older teacher who might have a problem remembering which desk is theirs—or a younger teacher who wants to mark their territory—then these teacher signs are the perfect gift!
Select input the teacher's name and the grade they teach, and you'll get one of these truly unforgettable and handmade personalized teacher thank you gifts.
And, who knows—maybe this will serve as a flag planted to help your teacher regain control of the classroom and remind everyone who's running the show! Classrooms do sometimes feel like warzones with all the projectiles and whatnot.
Click here to check prices and reviews.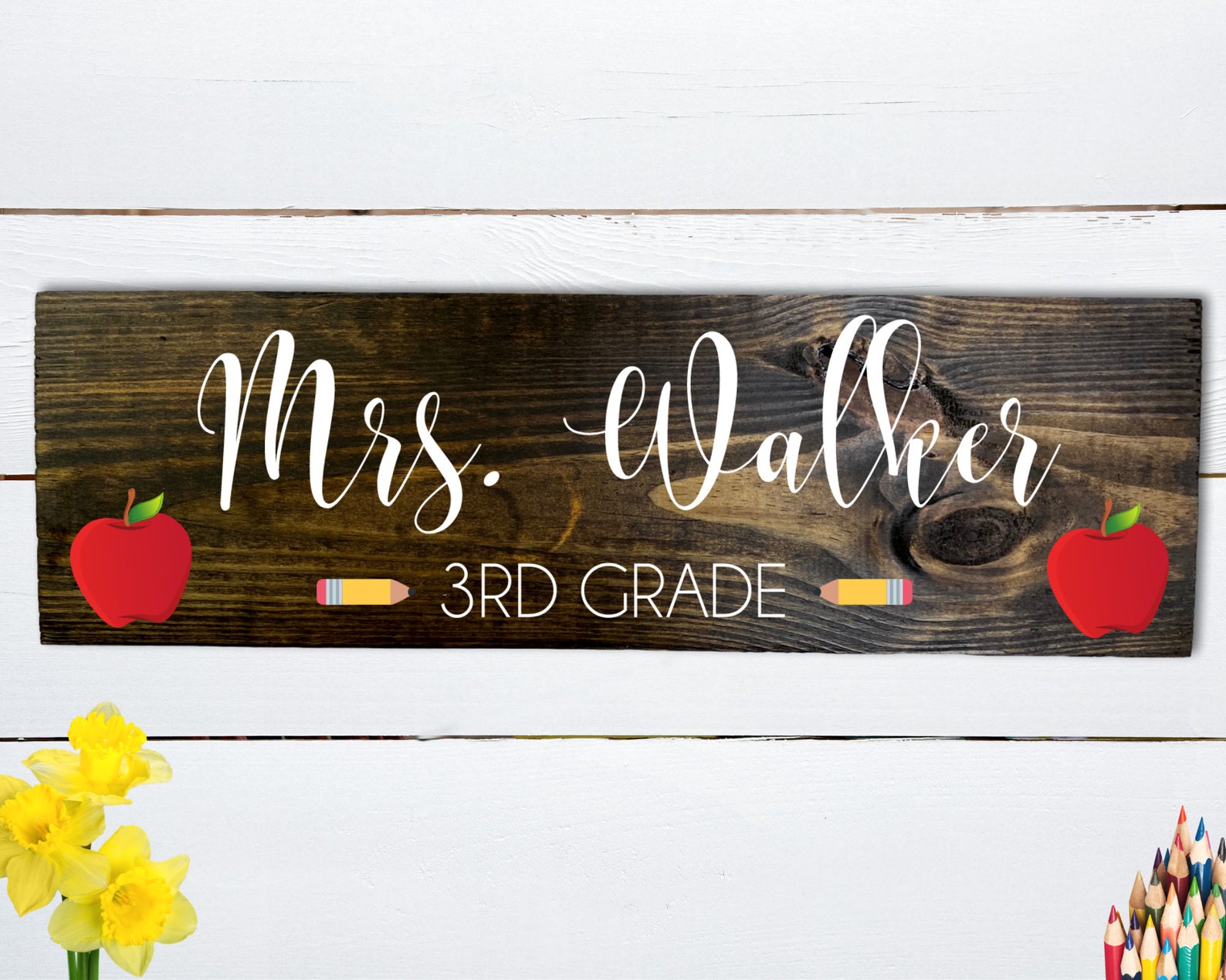 ---
Best Personalized Teacher Gifts Under $50
Maybe the cheaper gifts didn't convey everything you want to convey. Or maybe you realized it'll take a lot more than that to redeem yourself to your teacher. Either way—have no fear! We have you covered. Here are some of our personal favorite personalized teacher gifts under $50.
---
Personalized Teacher Travel Mug
It's not hard to imagine that one of the most dreadful parts of the day is the journey to work. Maybe on that car ride, all your teacher can think about is the students they'll have to wrangle and the monotony of their syllabus.
This makes it imperative to assist them in getting a good start to the day and maintaining momentum throughout the morning! That's why this personalized teacher travel mug is the perfect gift.
This gift is geared toward teachers who teach little ones, and you can input what name is to appear on these handmade travel mugs. Gifting this mug is equipping them to make it through another day with those kids!
Click here to check prices and reviews.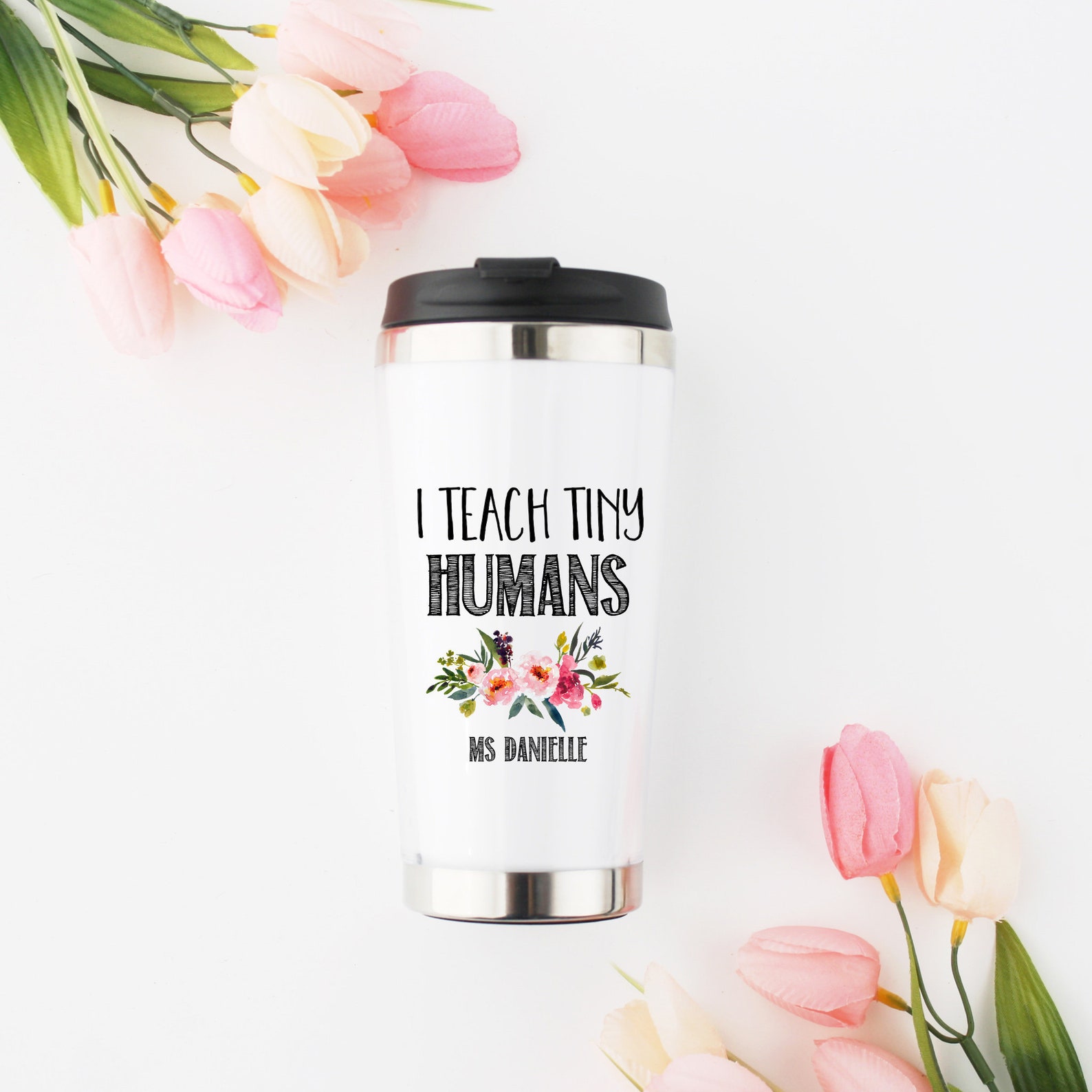 ---
Personalized Teacher Bags
Teaching classes isn't something you can just show up and do. It takes a lot of preparation, and that preparation could entail transporting supplies to and from school. That's why these personalized teacher bags are perfect monogrammed teachers gifts!
What sets these awesome monogrammed teacher gifts apart from other bags is its versatility! Firstly, you can select the color and embroidery font for these personalized bags for teachers. All you have to do is input the monogram or name to be included.
These personalized bags for teachers are big and come with a plethora of pockets. They have a reinforced bottom and a large main compartment. Maybe this will make that journey to school feel a little more manageable!
Click here to check prices and reviews.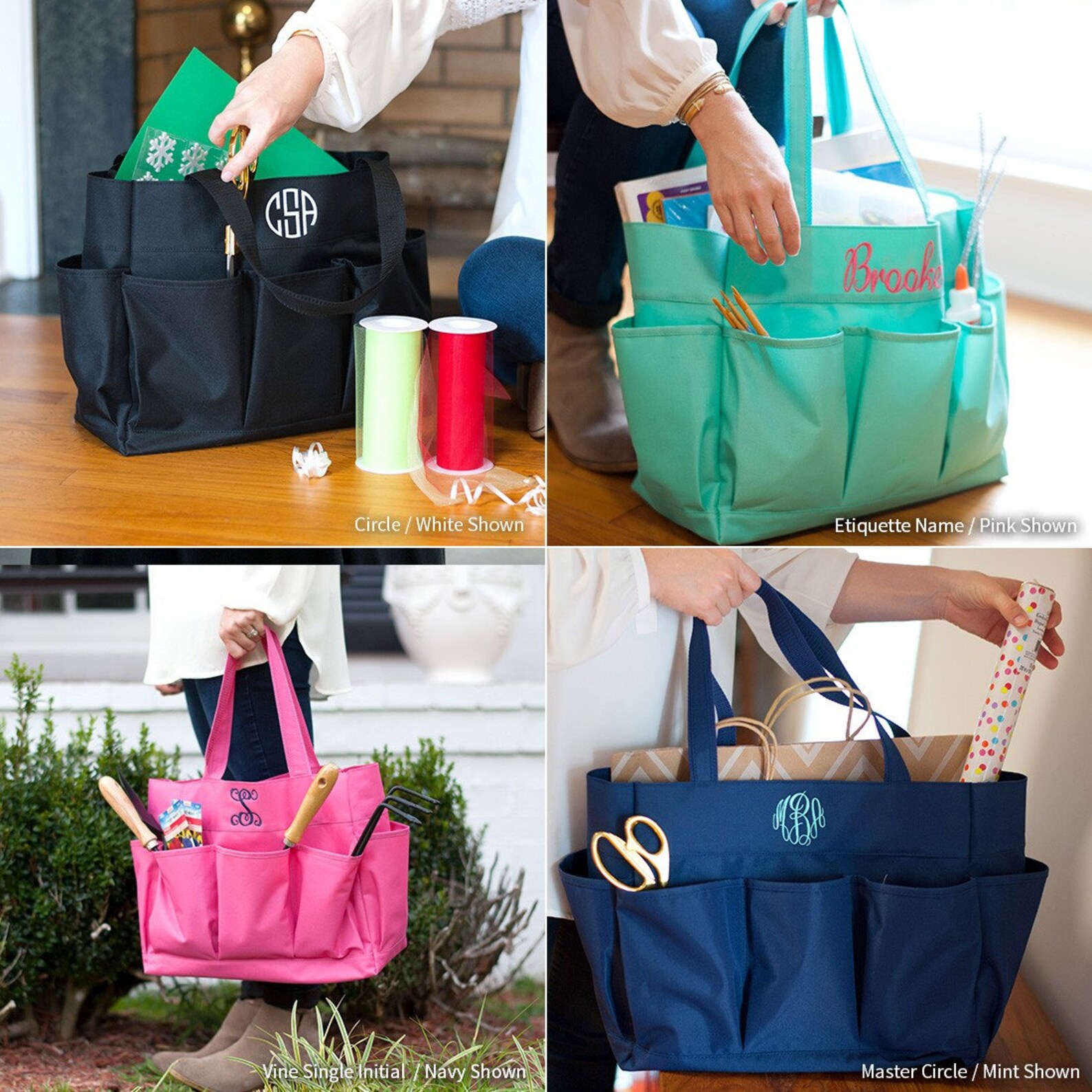 ---
Personalized Teacher Wine Glasses
Your teachers may drink coffee to get through the day—but believe you me: they definitely drink wine when they get home. That's why these personalized teacher wine glasses are a great gift they'll enjoy (off the clock, of course).
These handmade wine glasses come with personalized metrics of your choice. You just have to input the three gradients that are to be included! Give your favorite teacher an excuse to indulge!
And, on the off chance (though it's less a chance than a certainty, honestly) that some important grading is done after a few glasses of wine, this might work in conjunction with that elixir to afford you some leeway!
Click here to check prices and reviews.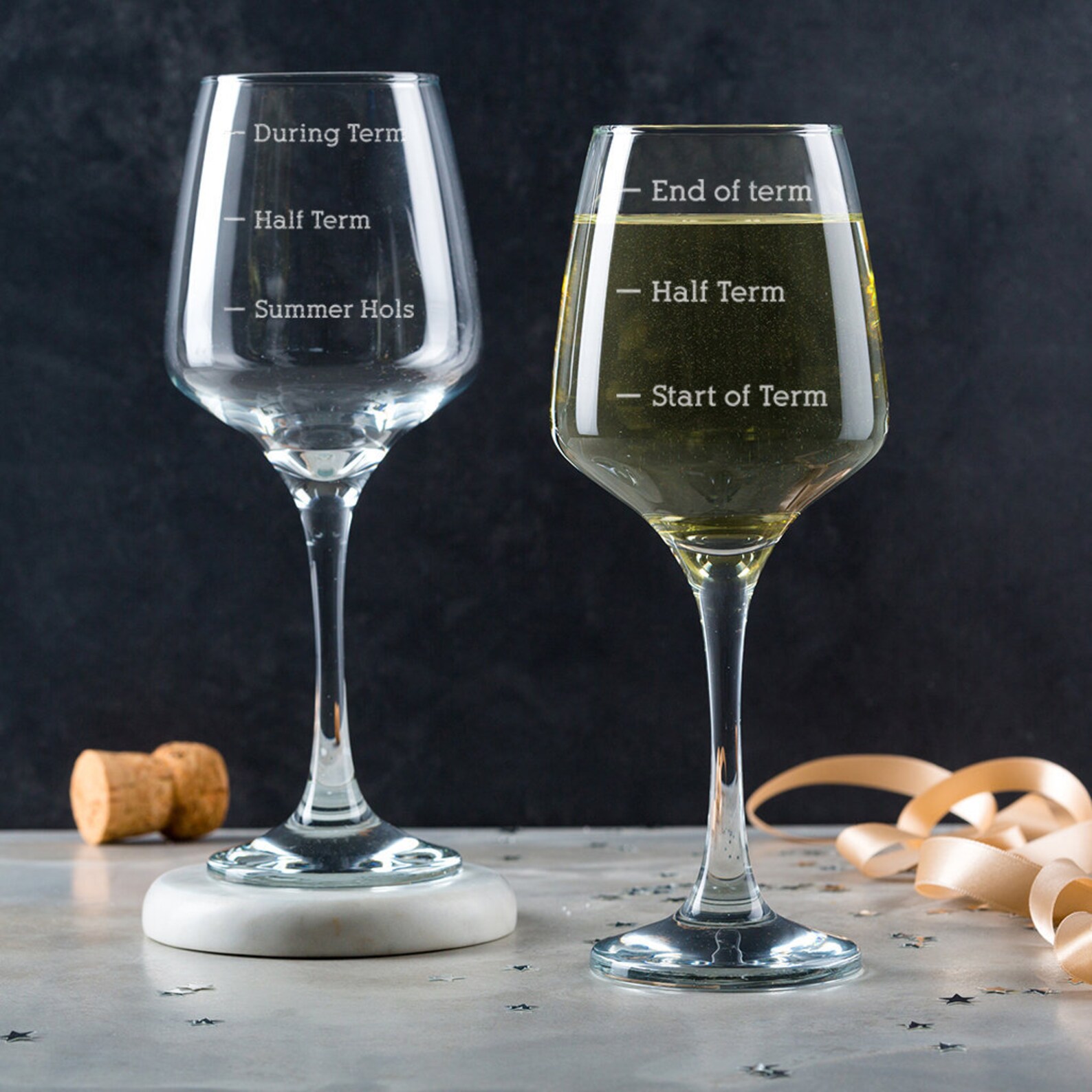 ---
Personalized Teacher Tumbler
Teacher tumblers are a great gift because it's something they can use to drink things that aren't coffee out of. And, contrary to popular belief, teachers often do have a more varied taste than coffee and apples.
This handmade personalized teacher tumbler is a great gift to get a teacher who enjoys other kinds of beverages, and it might even be a great gift they can use to drink wine a little more inconspicuously.
You select the size and input the name that you want to appear on the tumbler itself. It even comes with a matching white straw. These teacher tumblers could be the perfect gift!
Click here to check prices and reviews.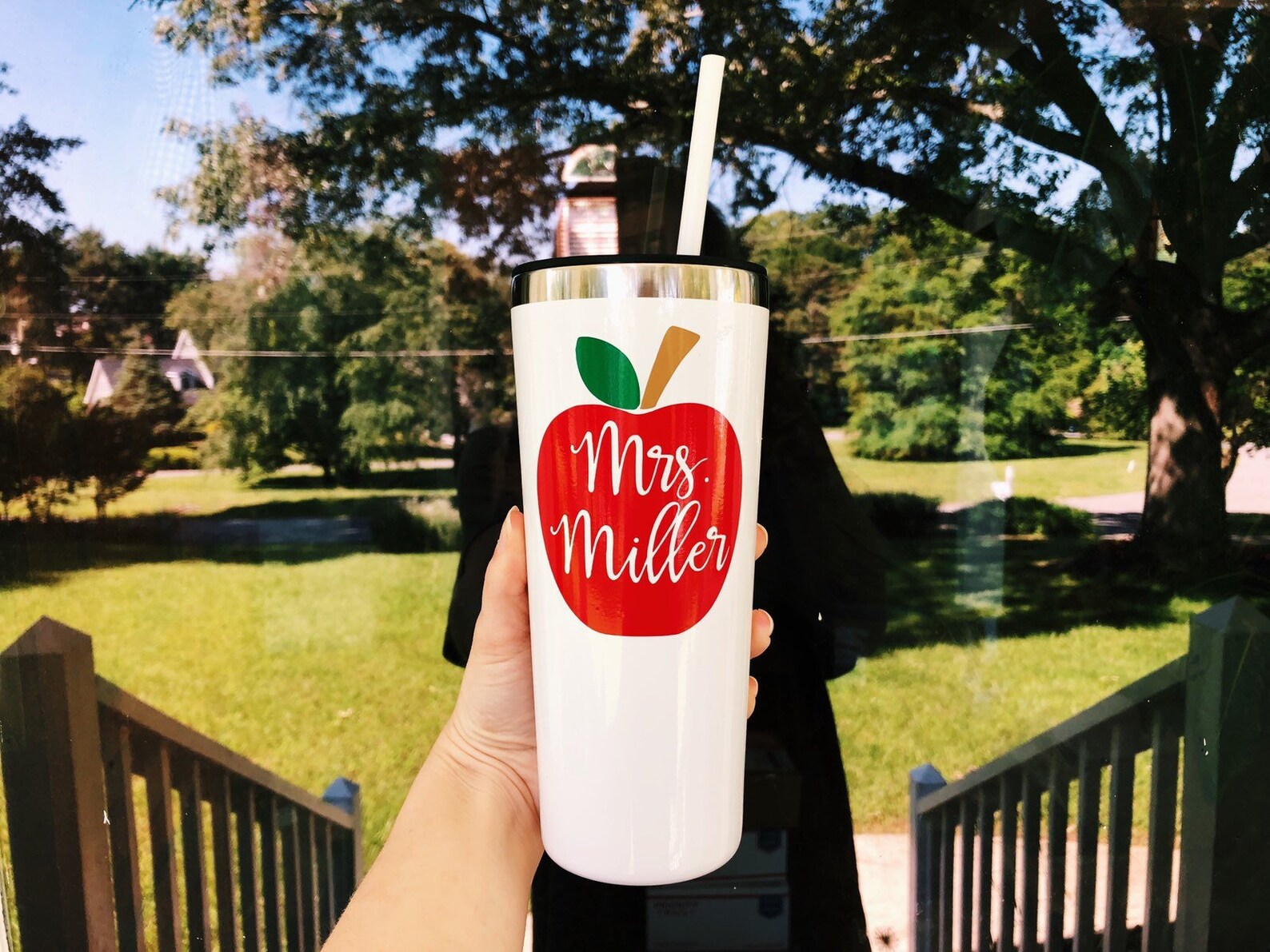 ---
Best Personalized Teacher Gifts Under $100
Maybe you need to make a really good impression to compensate for some academic slacking, or maybe you don't. But if that is the case, skimping is not the way into your teacher's heart! Here are our recommendations for personalized teacher gifts under $100 that are sure to get the job done.
---
Personalized Teacher Candles
Candles have the unique ability to completely alter the energy of a room and those inside it. This could be critical for teachers, especially when they have to unwind after a difficult day on the job, or if they're trying to appease their students.
These personalized teacher candles are a great set to get for a teacher that they can enjoy in the classroom or at home! Of course, it's important to know what scents your teacher enjoys (and consider this a disclaimer: asking what scents they enjoy could get you redirected to the principal's office).
But if you have an idea, this is a great gift! Just select three scents from their list. The scent denominations will probably crack them up, which would be a nice bonus! You can include a free personalized note, and even personalize the scents themselves.
Click here to check prices and reviews.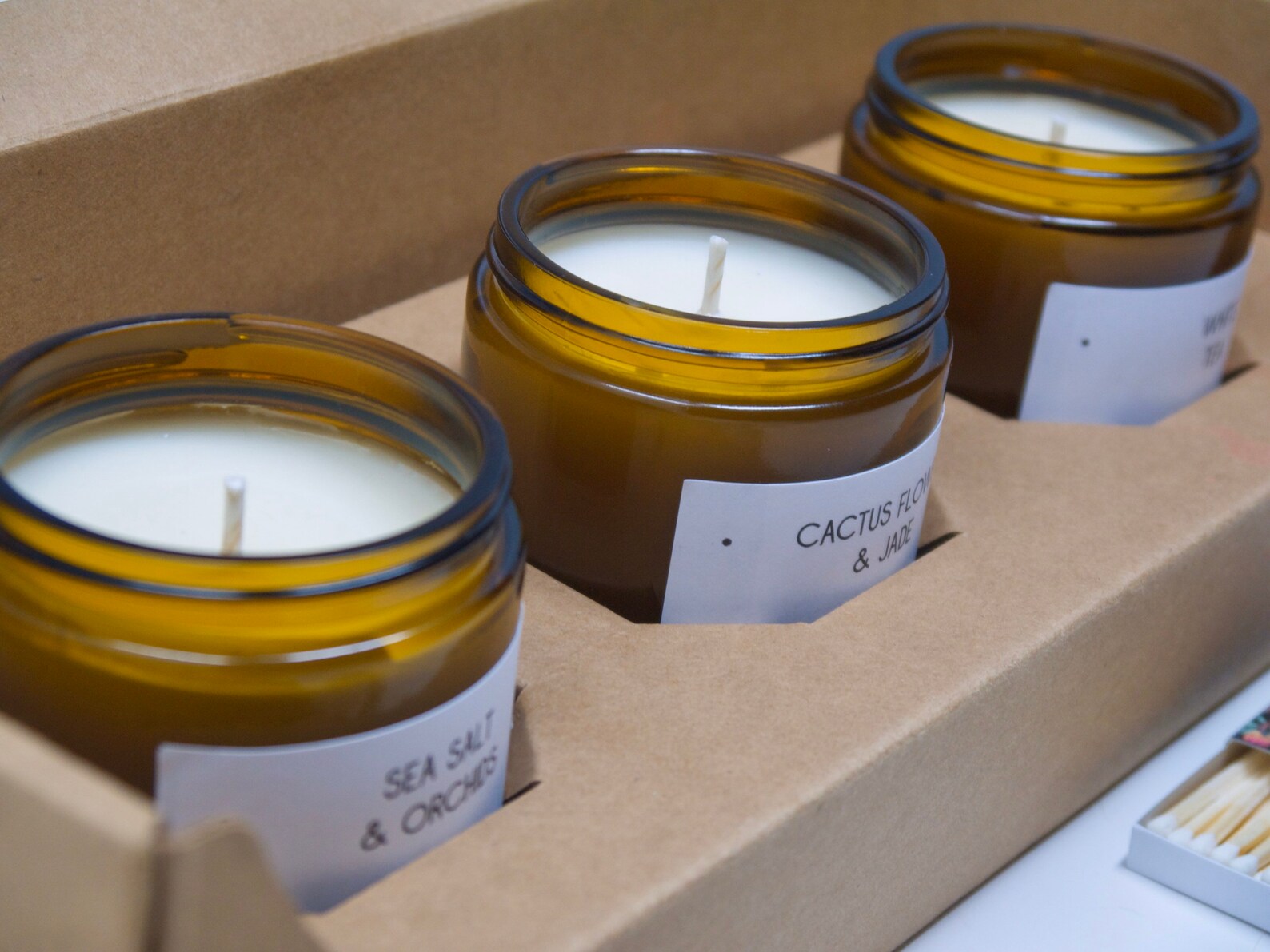 ---
Personalized Teacher Picture Frame
It's important for a classroom to feel like your teacher's second home. It facilitates their general contentment with their work and the quality of their teaching. Without that comfort, your education undoubtedly suffers!
These personalized teacher picture frames are particularly good if you can tell they need a reminder of why they do what they do. You can select the background color and the frame color.
You can either go with their default text or a quote or text of your own. All you have to do is input all the information, including their name. They send you a proof before sending it out. These will certainly restore your teacher's love for what they do!
Click here to check prices and reviews.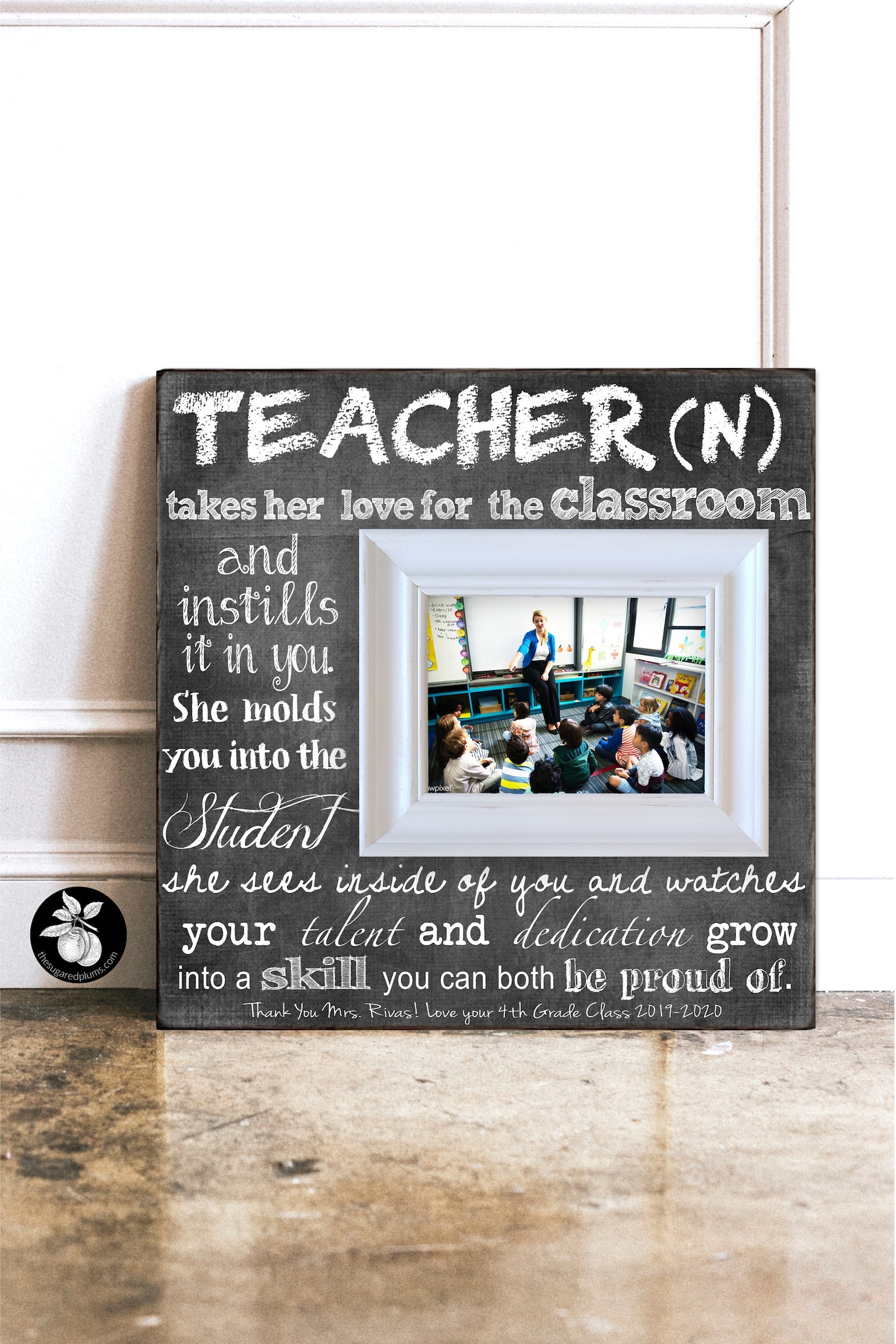 ---
Personalized Teacher Plaques
A good plaque can really set the tone for teachers. It can help them establish their authority, and ensure no one forgets their name. That makes these handmade wooden personalized teacher plaques with string art designs the perfect gift.
If you have anything custom or special in mind, all you have to do is send the manufacturer a message and they're sure to accommodate you. They can even gift wrap it for you.
All you have to do is input the name and wait for this one-of-a kind gift to arrive. And then wait for your teacher to mount it with pride!
Click here to check prices and reviews.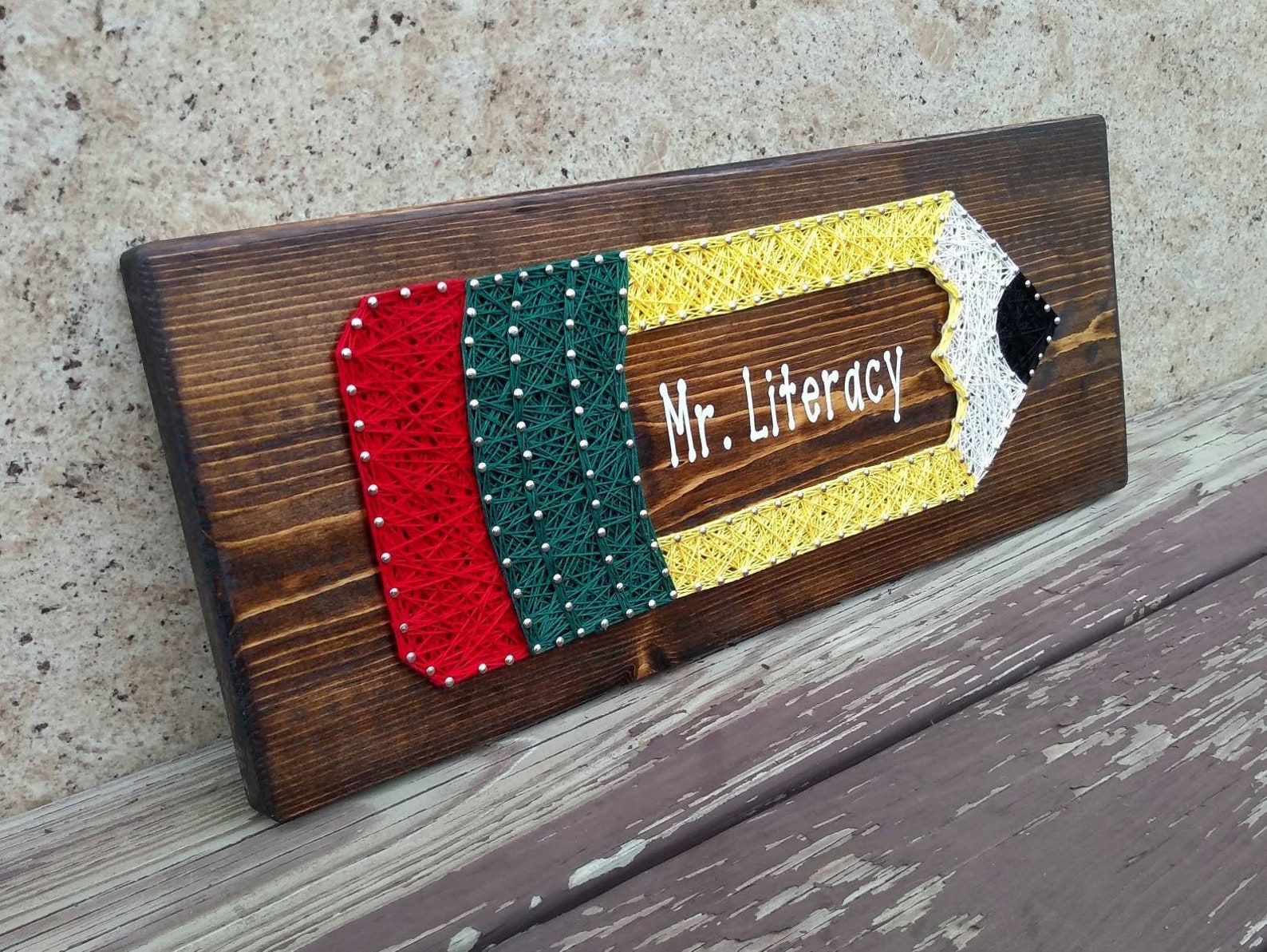 ---
Personalized Masonic Pen and Pencil Set
Writing with a good pen is underappreciated. The feeling of guiding a gliding pen along a page is unrivaled. And, since teachers do a whole lot of writing (particularly in pen), this pen and pencil set is the perfect gift!
You can specify what fonts are to be engraved and have up to four lines (25 characters max. each) engraved on the beautiful wood box. The pens themselves are lacquer finished. These are truly pens fit for erudition!
Click here to check prices and reviews.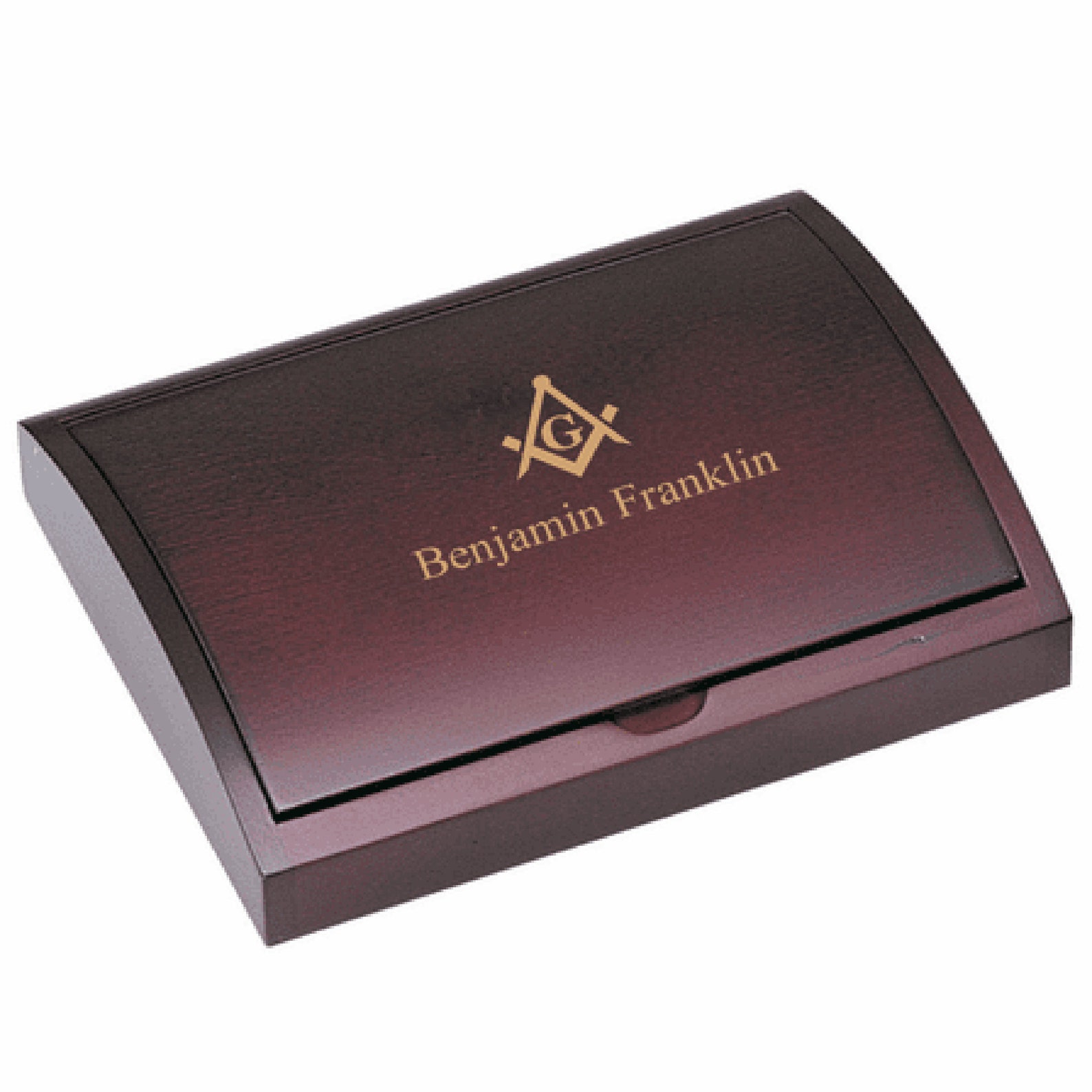 ---
Best Personalized Teacher Gifts Over $100
Maybe you're in a bit of an academic hole and none of these other gifts are sufficient to dig your way out. Or maybe your teacher will emerge from this last school year traumatized from teaching your class. Or maybe you simply really appreciate and cherish your teacher and the effort they put in. Regardless, here are our recommendations for more expensive gifts that are worth every penny!
---
Personalized Teacher Notebook
The standard notebook you get at the store can feel like a disservice to teachers (and sometimes to students). Teachers need organization, and they need a notebook that can satisfy all their needs (I know this is starting to sound like a personals add).
That's why this handmade leather personalized teacher notebook is the perfect gift for a teacher that's relying on scrap paper or a dilapidated cheap cardboard alternative. This could be the treat that they can't bring to get themselves!
You select the color and what name or initials are to be monogrammed. These handcrafted, leather notebooks with pockets and compartments may be just what they need to get organized if they aren't already (and you'll know if they aren't).
Click here to check prices and reviews.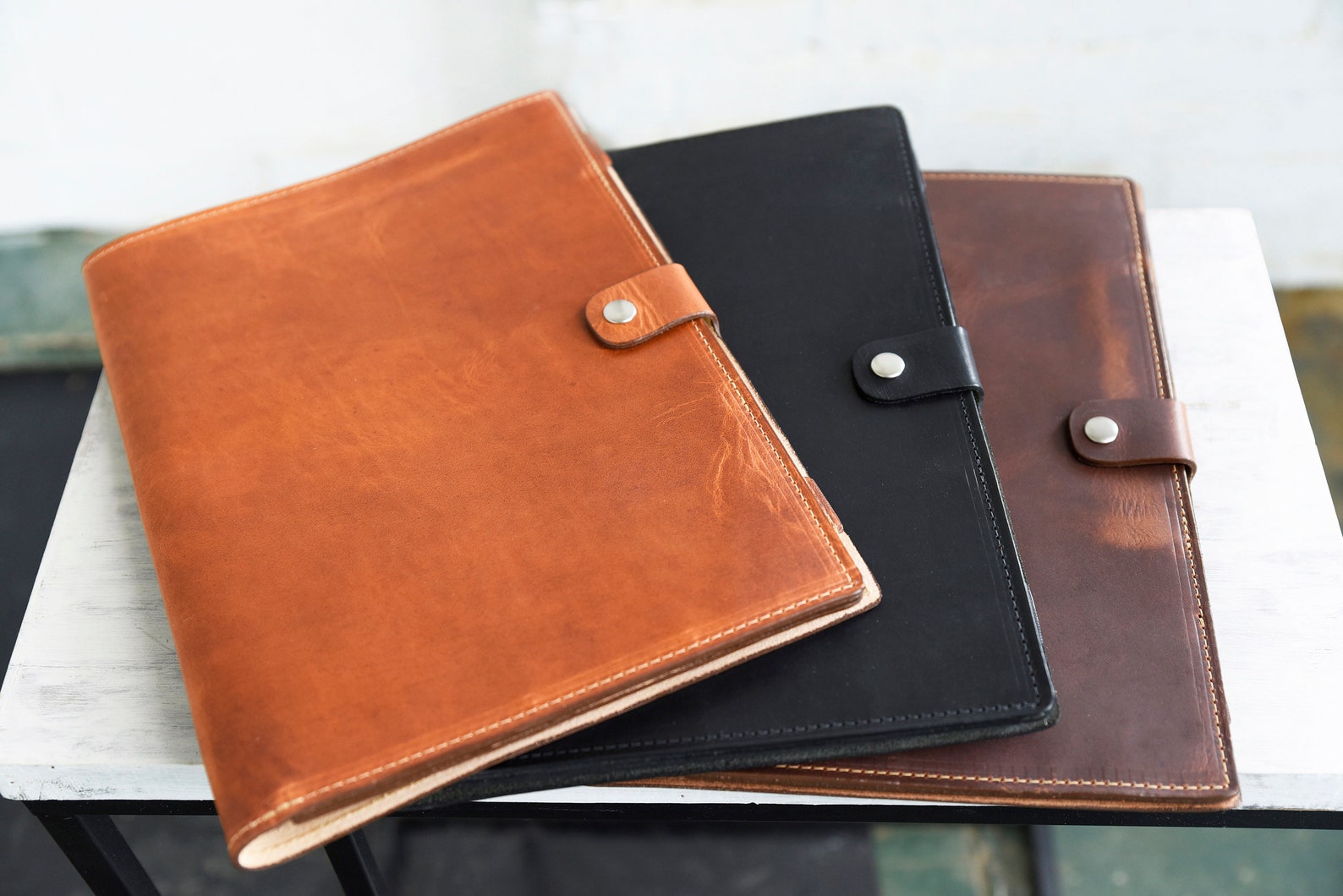 ---
Custom Bobble Heads
This is the kind of cheesy and tacky gift every teacher will love. Especially if they conduct themselves with the attitude they should statues erected in their honor. These beautiful handmade bobble heads will surely be first-string desk decorations.
Just select the style, head type, and size and send in a picture for the manufacturer to work with. Getting a picture may be one of the harder aspects of coordinating this because, obviously, it'd be weird if you had pictures of them lying around.
If you have any special requests, all you have to do is let them know. These handcrafted beauties will definitely make your teacher's day!
Click here to check prices and reviews.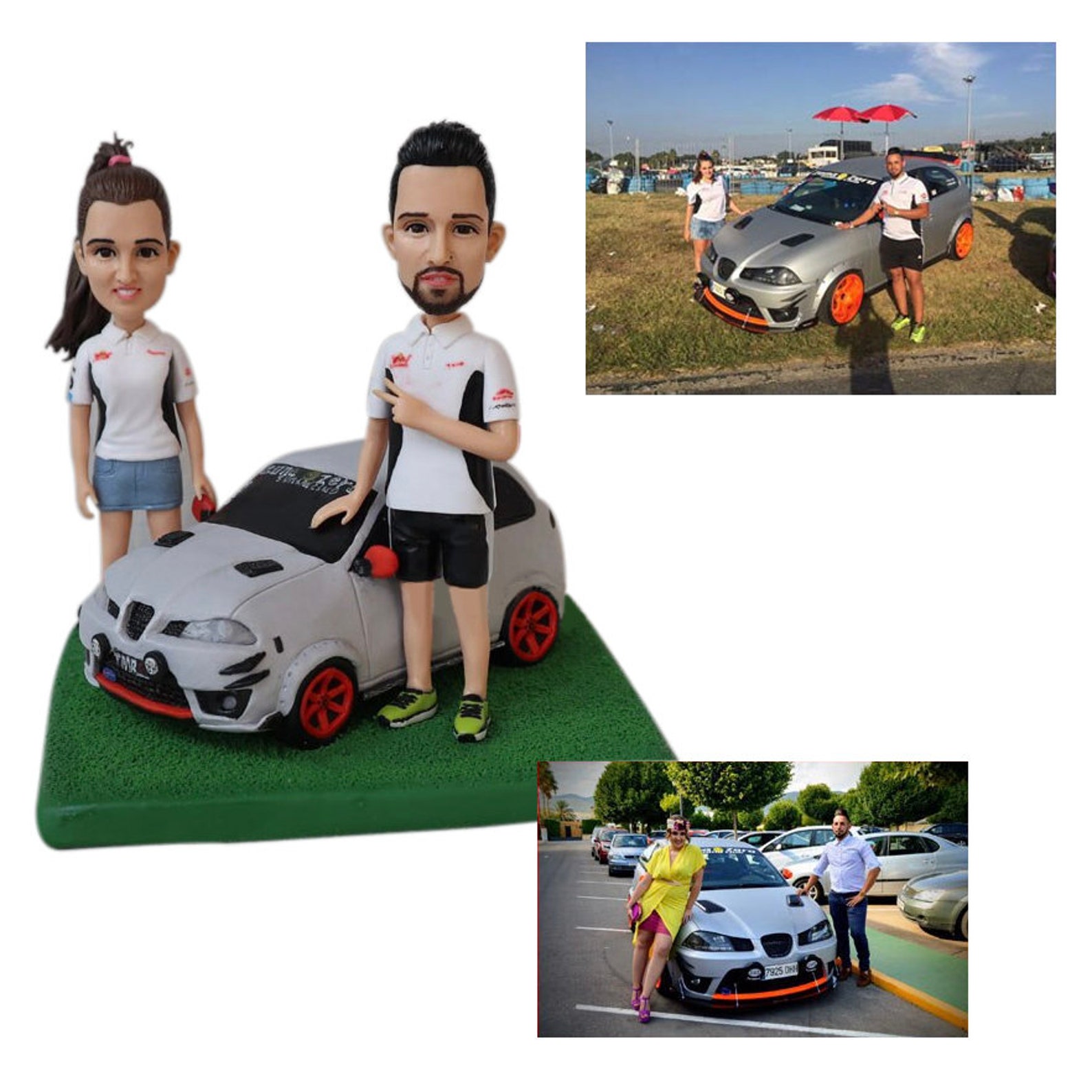 ---
Personalized Office Set
Presumably, your teacher has a lot of work they have to do at their home office. Between lesson preparation and grading, one of these personalized office sets would certainly come in handy!
All you have to do is input the teachers first, middle, and last name for their monogram to be printed on the case. It comes with a black lacquer finished box, carbon fiber ballpoint pen, quartz desk clock, and business card case (if they have a side hustle).
This is the kind of office set a teacher needs to make tough grading decisions—and maybe the kind of set they need to grade your work with a little more benevolence!
Click here to check prices and reviews.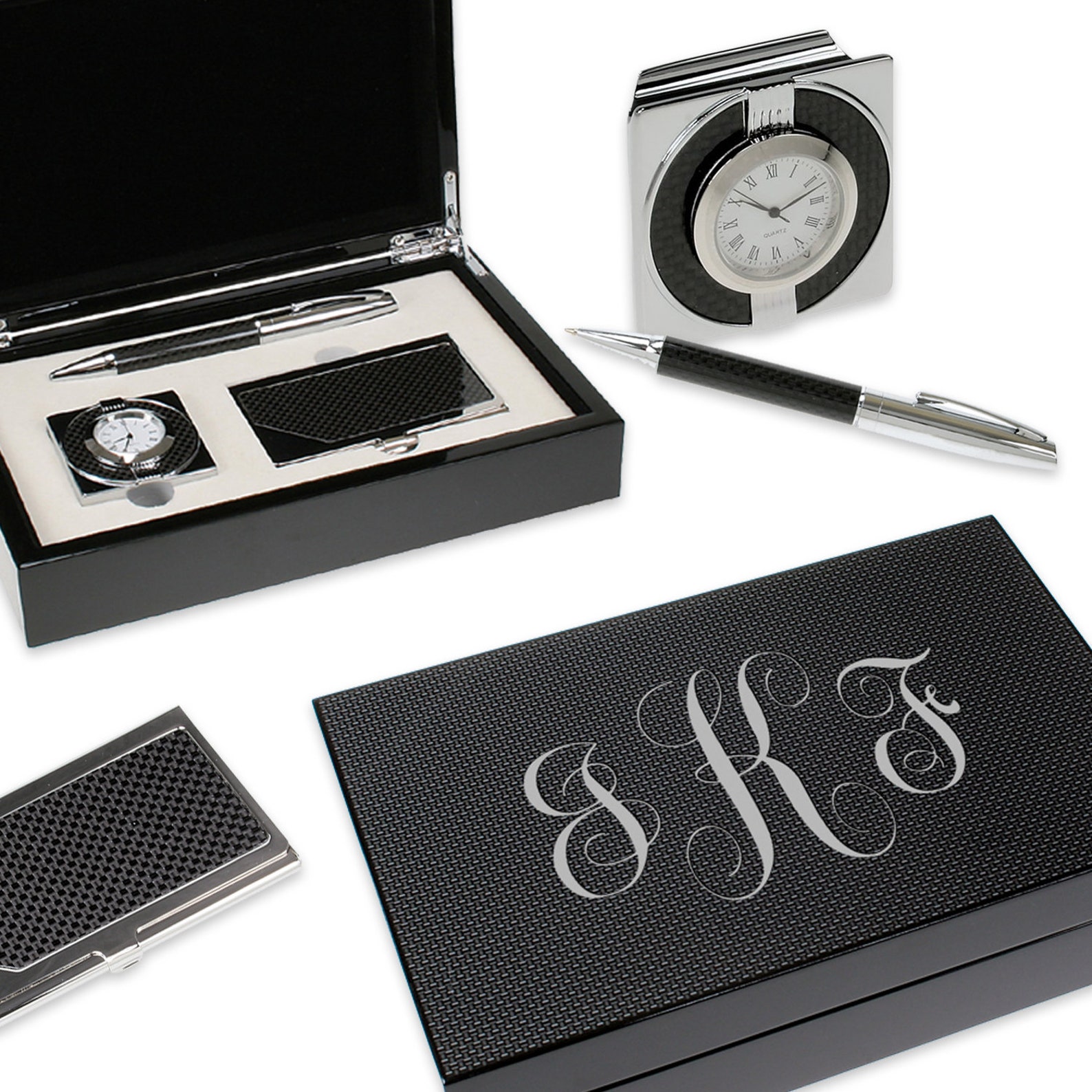 ---
Personalized Electronic Music Box
This gift's good for any teacher who appreciates music, particularly music teachers. It'd be even better if you knew their favorite song, or if maybe there was a song that you guys enjoyed together you'd like to have included.
Regardless, these beautifully hand made electronic music boxes are the perfect gift for any teacher who likes music! There's always that one teacher who isn't a part of the music department but still manages to integrate it into their classes, after all.
Select whether you want the engraving on the outside of the lid or the outside and the inside, and select what kind of wood you want it fashioned out of. Then, of course, input all the details of the song you want it to play.
If you want a custom design on the box, just shoot the store a message and they'll be more than accommodating. Maybe the sound of music will elicit your parents resounding praise when they see your report card!
Click here to check prices and reviews.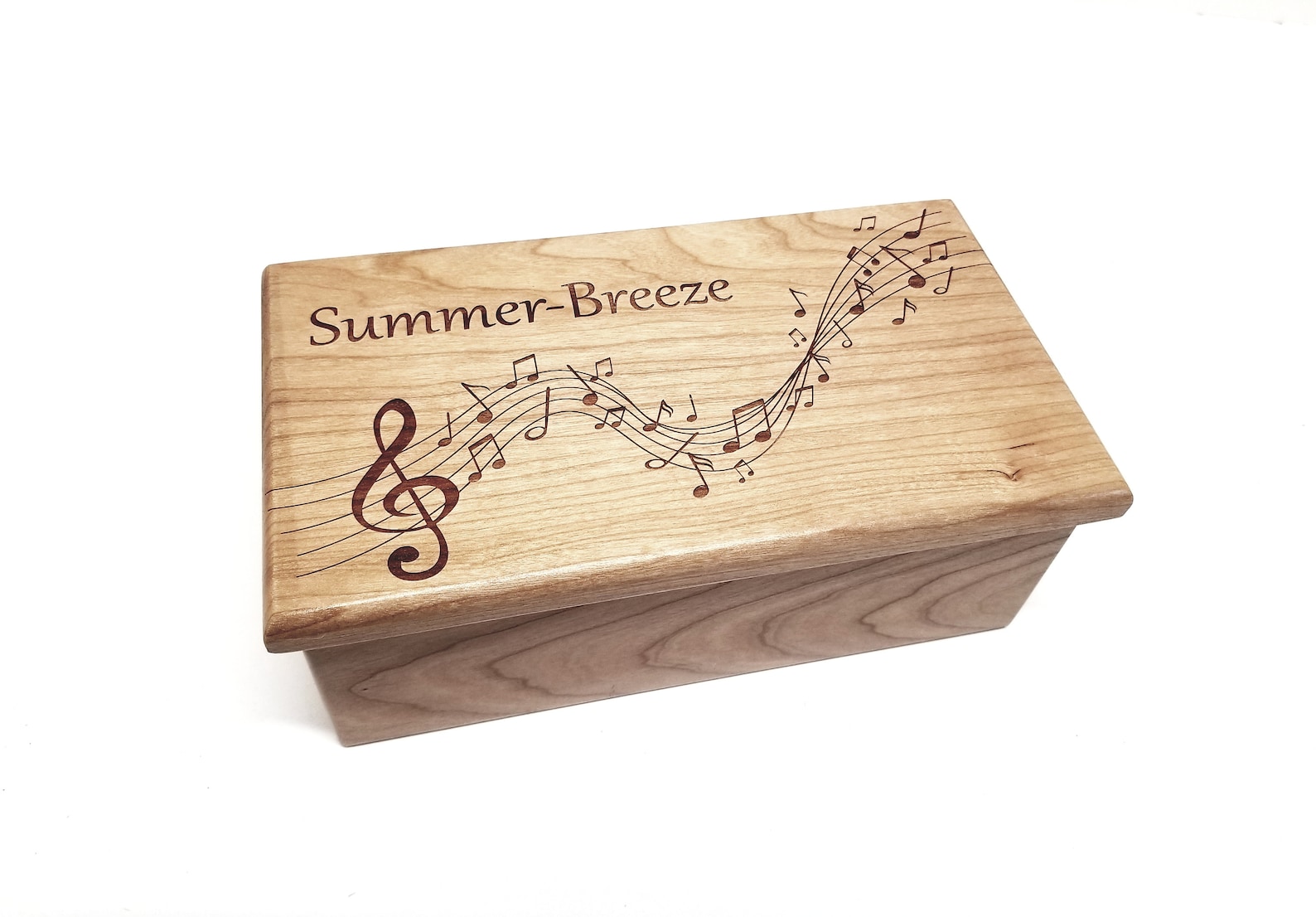 ---
Hopefully our list helped you found the personalized teacher gift you were looking for!
We're confident we've provided you with a perfect array of gifts to choose from. And, if you're shopping under the duress of a looming bad grade, then it's advisable to choose wisely! This could be your redemption.
If you have any questions at all, please don't hesitate to contact us! And, this should go without saying, but ideally you would be buying a gift out of sheer appreciation. But if you're not, then it's best not to make bribing teachers with gifts a habit. They're sure to catch on eventually.