*FYI - this post may contain affiliate links, which means we earn a commission at no extra cost to you if you purchase from them. Also, as an Amazon Associate I earn from qualifying purchases. Check out our Privacy Policy and Disclosure. for more info.
After the ruff year we've had, if you're in need of some clever dog-related puns to get you through this holiday season, this post is for you!
Below, we've assembled a collection of Christmassy dog sayings that would be perfect for your next Instagram caption, card, text, or whatever else. Get ready – it's time to deck the Paws!
Enjoy.
Pin for later: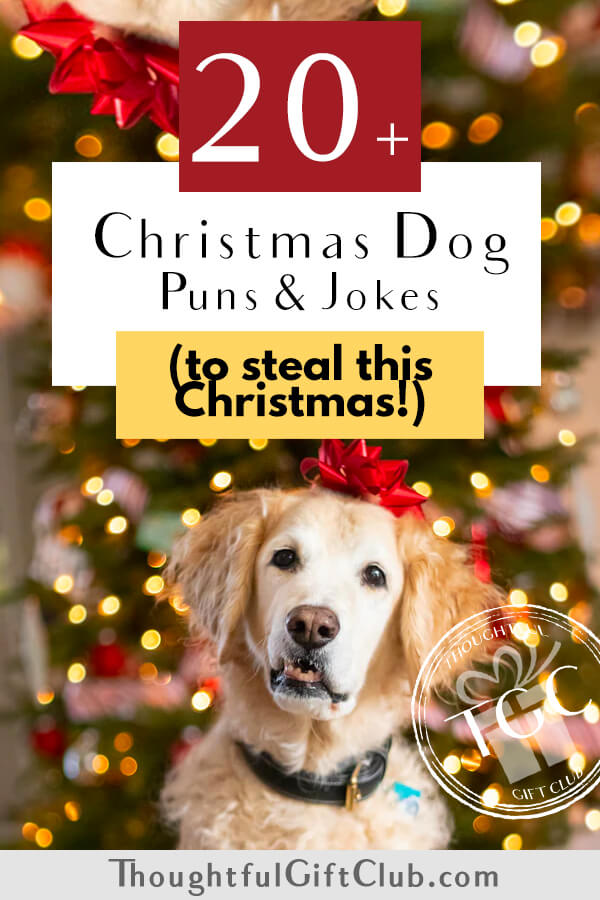 General Christmas Dog Puns for Every Need
Whether for a card, a punny caption or whatever else, here are some easy, general dog puns & wordplay that can easily be tweaked for any use!
Santa Paws
Santa Claws
Feliz Navi-dog!
Fur-liz Navidad!
Fetch-liz Navidad!
Fleas Navidad!
Happy Howl-idays!
Happy Paw-lidays!
Furry Christmas!
Deck the paws!
Dreaming of a Wag Christmas…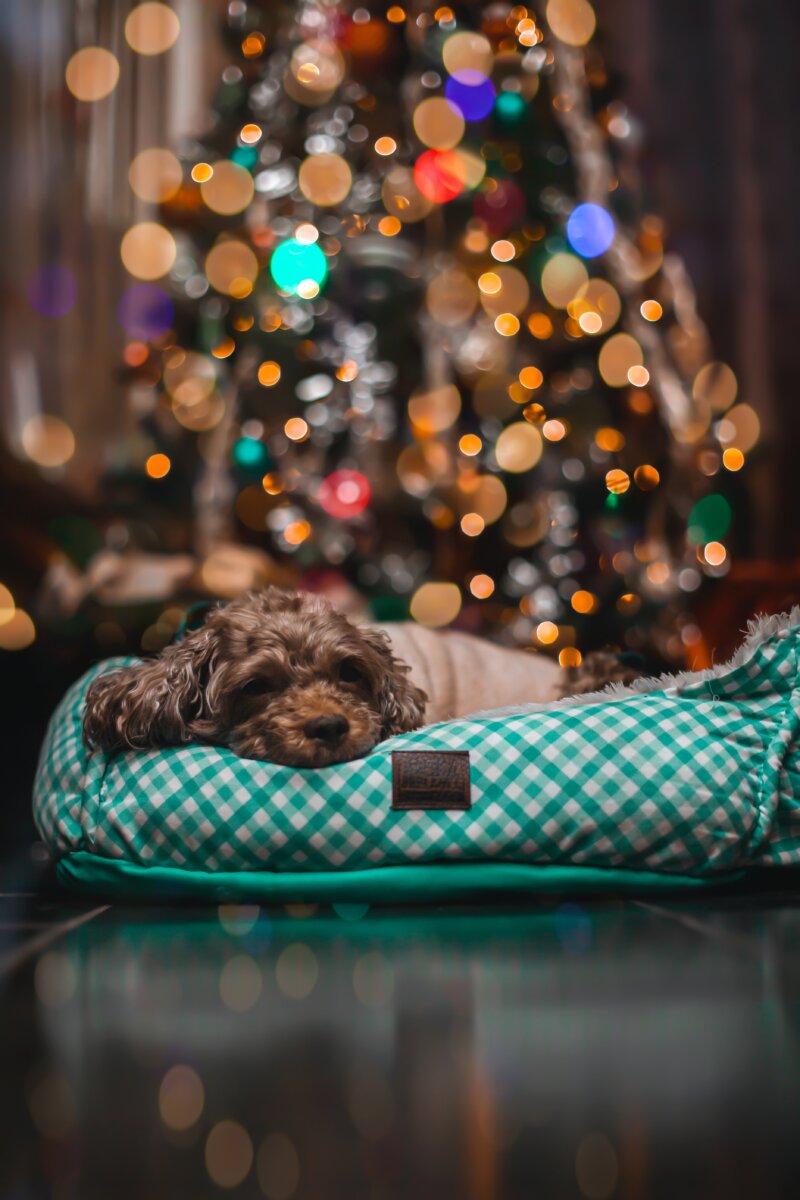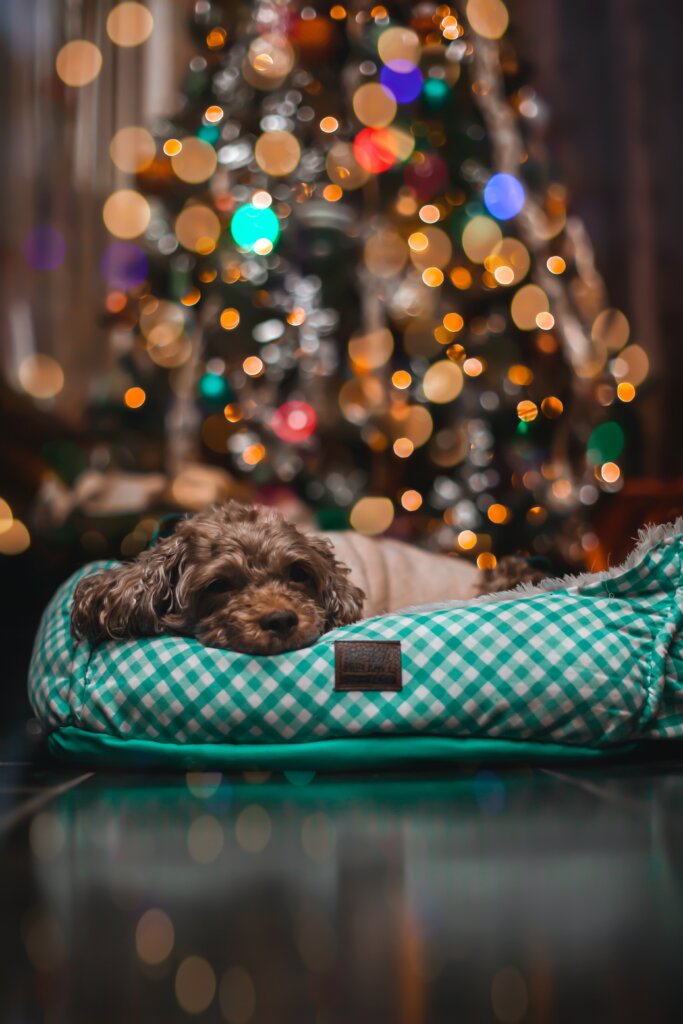 Christmas Dog Puns and Wordplay for Instagram Captions
If you're lucky enough to have a dog to 'gram this year, even better if they're wearing a festive sweater or outfit, then you definitely need the perfectly punny caption to match. Here are some adorable dog-themed Christmas Instagram captions that everyone is sure to woof.
Santa Paws is coming to town!
I'm dreaming of a woof Christmas…
After such a Ruff year, we wish you a won-dog-ful Christmas!
Unleashing all kinds of joy this season!
Happy Paw-lidays from the [insert name] family!
Such a Merry Christmas with my right Hound man.
So much puppy love this Christmas… hope you all have a great holiday season!
Wishing you all a collar-ful Christmas!
We've all been going through a rough Pooch lately, but thankful for furry friends and happy holiday vibes.
Looking quite Fetching this Christmas!
Pup to my ear in presents and treats – beyond thankful this Christmas for all my blessings.
My Christmas bark looks a little different this year…
Thankful Fur all that I have this Christmas. Hope you have a wonderful Christmas too!
Paw-sitively the best Christmas ever.
Having a pretty Paw-sh Christmas this year.
Was gonna dress [insert dog name] up in Xmas gear, but I thought that might be dog-rading.
Bone appetit from us and [insert dog name]!
Feliz Navi-dog from mine to yours!
Fur-liz Navidad from mine to yours!
Fetch-liz Navidad from mine to yours!
Fleas Navidad from mine to yours!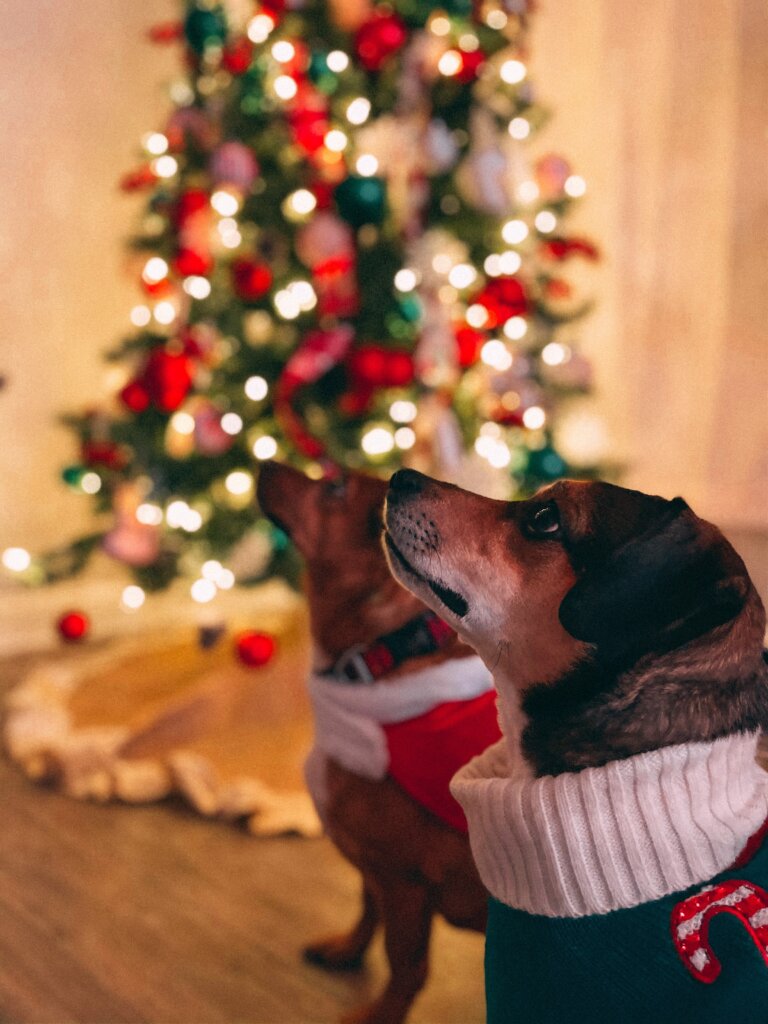 Breed Specific Christmas Dog Puns & Wordplay
Last but not least, if you're in need of something breed-specific, we have you covered too. Here are some Christmas dog puns and wordplay related to breed names!
Beagle: I'll Beagle for Christmas.
Bulldog: From bulldog to bauble-dog.
Chihuahua: Cheer-huahua
Collie: Happy Collie-days!
Corgi: Merry Corgmas!
Dalmation: Dalm-yay-tion, Jingle Dal the way
Daschund: Daschund through the snow…
Golden Retriever: Golden retriever…. of gifts
Husky: Have yourself a husky little Christmas…
Jindo: Jindo bell rock
Labrador: Fa-la-la-la-Labrador.
Malamute: Mala-mulled wine
Maltese: Deck the halls with boughs of Maltese!
Mastiff: Wishing you a wonderful Christmas with a Mastiff tree and feast!
Pekingese: This Christmas, remember… no Peking-ese your gifts!
Poodle: My holiday was a Poo'vd
Pug: Bah Hum-pug!
Schnauzer: Let it Schnau, let it schnau, let it schnau!
Shiba Inu: We wi-Shiba you a Merry Christmas and a Happy Inu Year.
Shih Tzu: We wi-shih Tzu a Merry Christmas, we wi-shih tzu a Merry Christmas!
Terrier: You know what they say, the more the Terrier.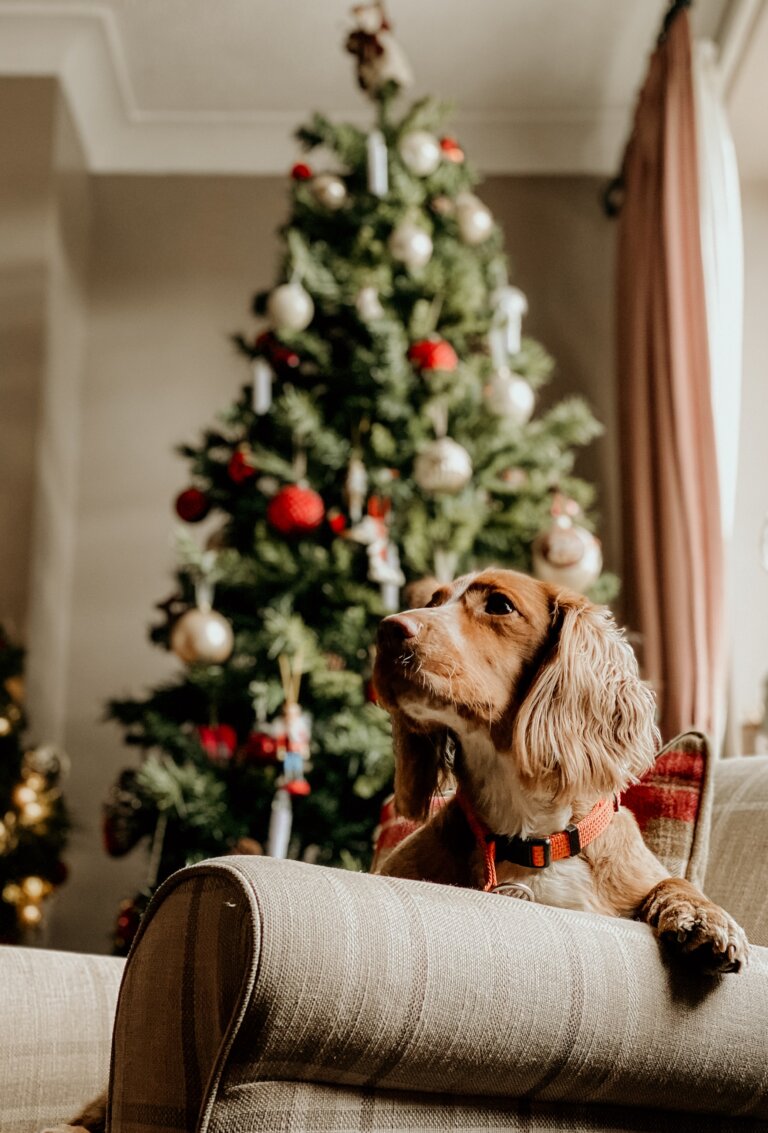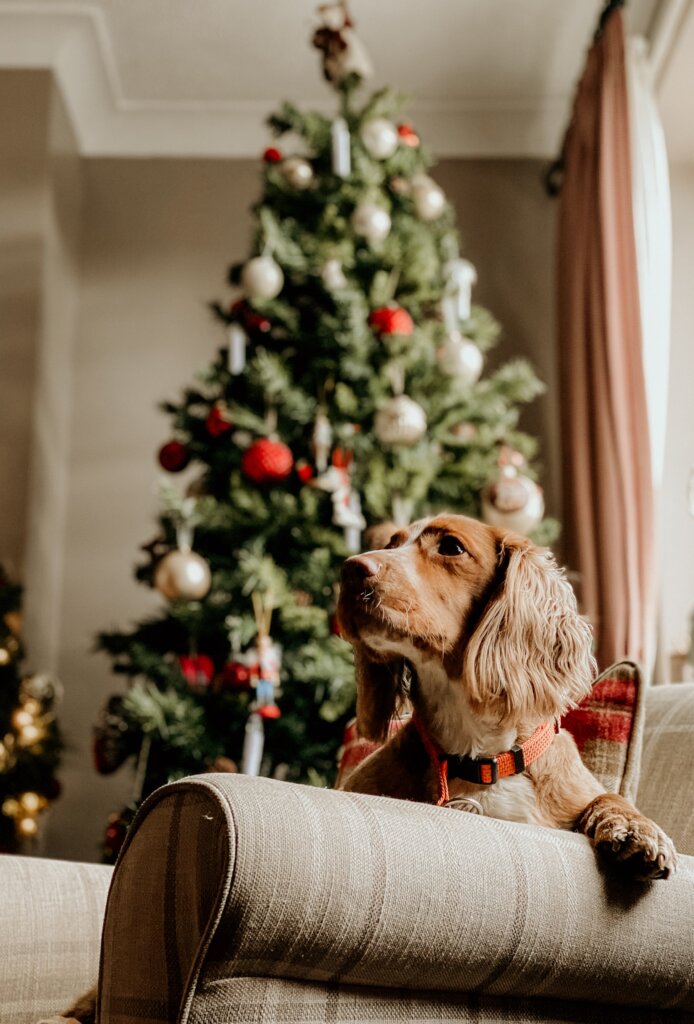 Christmas Dog Jokes
Okay, last but not least – if you're looking for cheesy Christmas-themed dog jokes, here are a few that will get you (at least) a few chuckles:
What does a dog say when they hate Christmas?
Bah hum-pug!
What do you call the doggo version of Santa?
Santa Paws.
Why did Santa get the dog extra presents?
Because he had a Ruff year.
Why did Santa get the dog all rainbow gifts?
Because he loves Collars.
What did the dog and the Christmas tree have in common?
Bark.
Why did the dog dress up for his dog Christmas party?
It was a Paw-sh affair.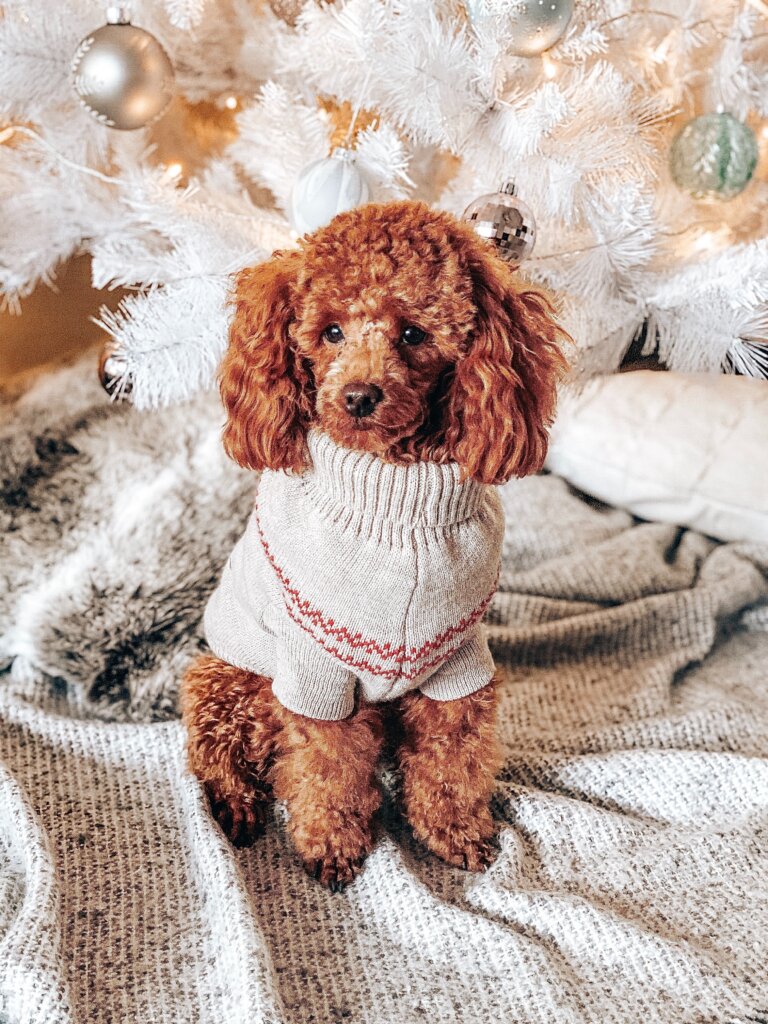 Have any more fun Christmas dog puns to add?
Let us know if we should add any to our list in the comments! Hope you have a paw-some Christmas!