*FYI - this post may contain affiliate links, which means we earn a commission at no extra cost to you if you purchase from them. Also, as an Amazon Associate I earn from qualifying purchases. Check out our Privacy Policy and Disclosure. for more info.
If you're on the hunt for cottagecore jewelry right now, welcome – you have found your people.
After all, we here at Thoughtful Gift Club have also been spending our days and nights daydreaming about the cottagecore life – twirly dresses, fresh baked bread, endless florals, and more.
Which is exactly why we set out to find some of the most beautiful cottagecore jewelry pieces available on the Internet! With everything from cute toadstools to dainty strawberries, teacups, butterflies and pressed flowers, the collection below will have you frothing at the mouth if you're going through a cottagecore 'phase' right now. Although at this point, we're not entirely convinced it's a phase.
Best of all? Every piece is handmade by an awesome creator, not mass produced. Enjoy this roundup of delightful cottagecore jewlery, featuring beautiful earrings, necklaces, pendants and more that will have you dreaming, drooling and flinging your credit card at the screen.
Pin for later: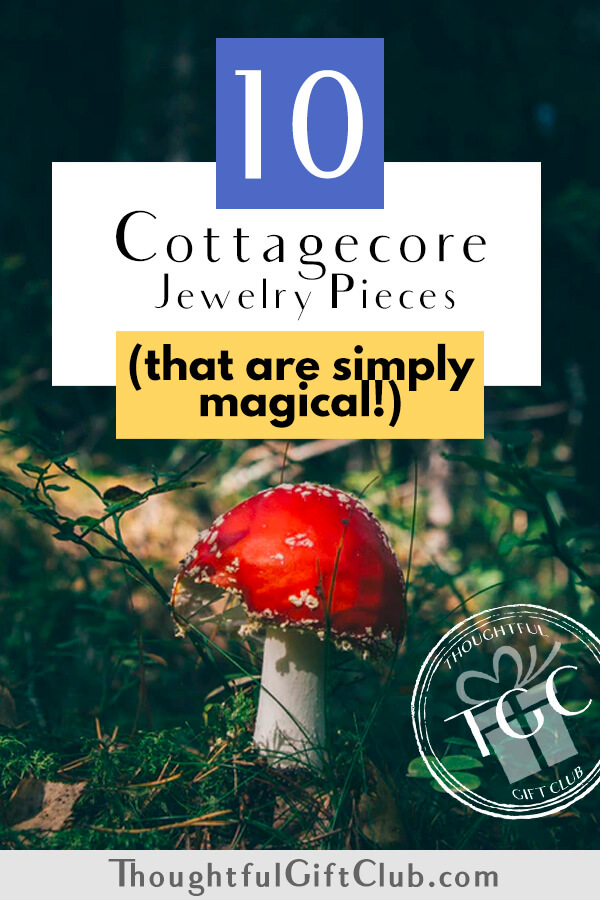 1. These adorable mushroom earrings
Let's start with some quintessential 'cottagecore' earrings – these adorable toadstool earrings created by Designs by Delmarie. Inspired of course by real mushrooms, each set is hand crafted and hand painted to perfection. We're squealing just looking at them.
PS: Surprise! The mushrooms glow in the dark.
Click here to check prices and reviews.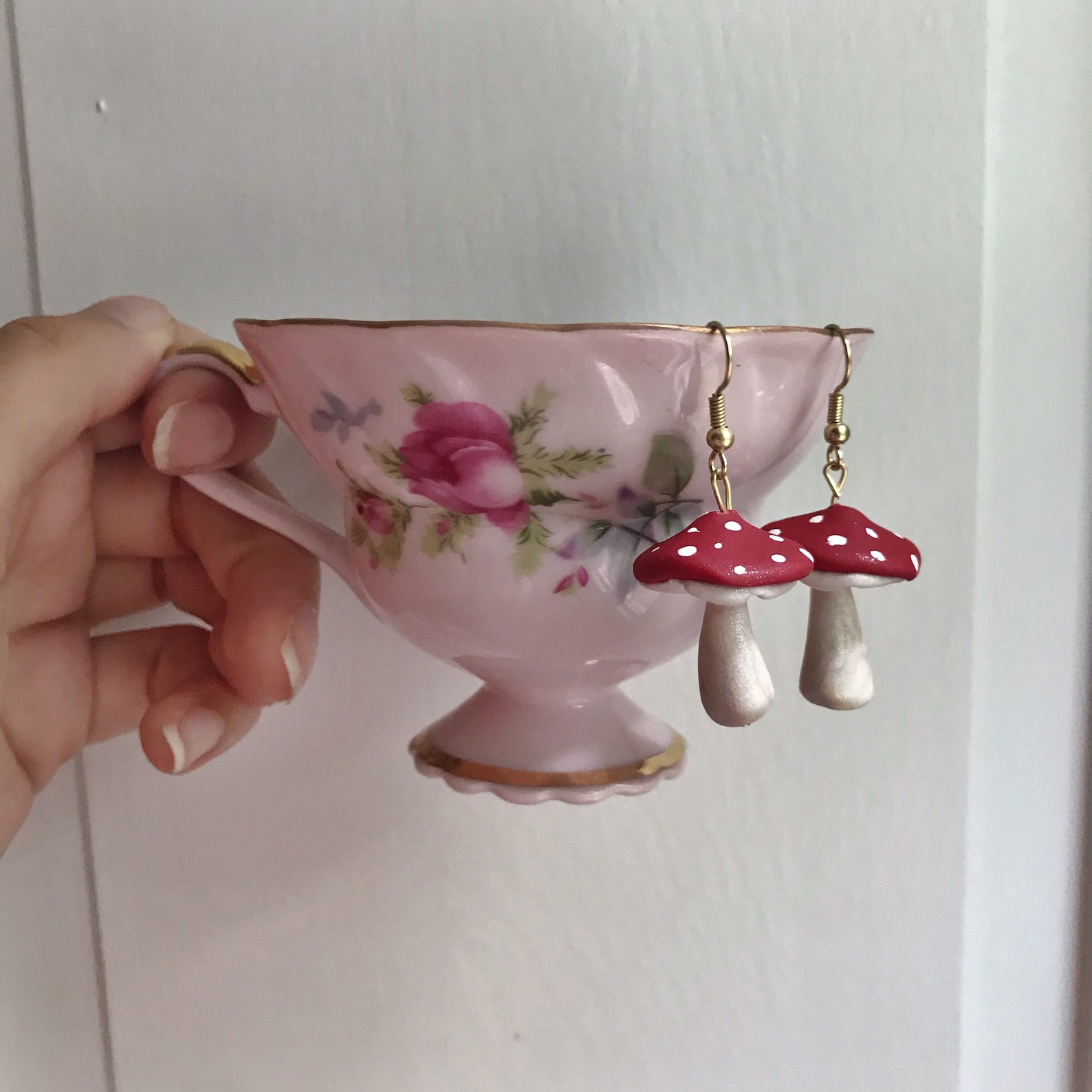 2. These Moss and Quartz Potion Bottle Earrings
If you're feeling for some cottagecore earrings that are a bit witchier, check out these amazing dangle potion bottle earrings by PNW Witchery that are filled with clear quartz and moss.
So. seriously. beautiful!
Click here to check prices and reviews.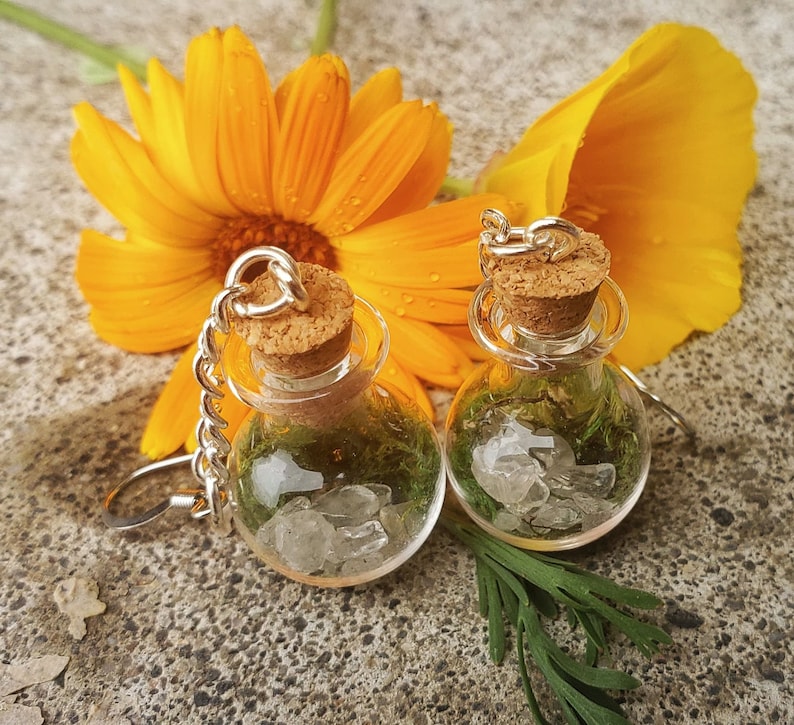 3. This gold leaf butterfly pendant
This lovely handmade pendant from Colleen's Creatures is a must if you're looking for a gorgeous cottagecore necklace that's butterfly themed. This piece comes complete with a beautiful gold-plated chain, and is a seriously dreamy piece that is sure to complete any cottagecore dreams of yours.
Click here to check prices and reviews.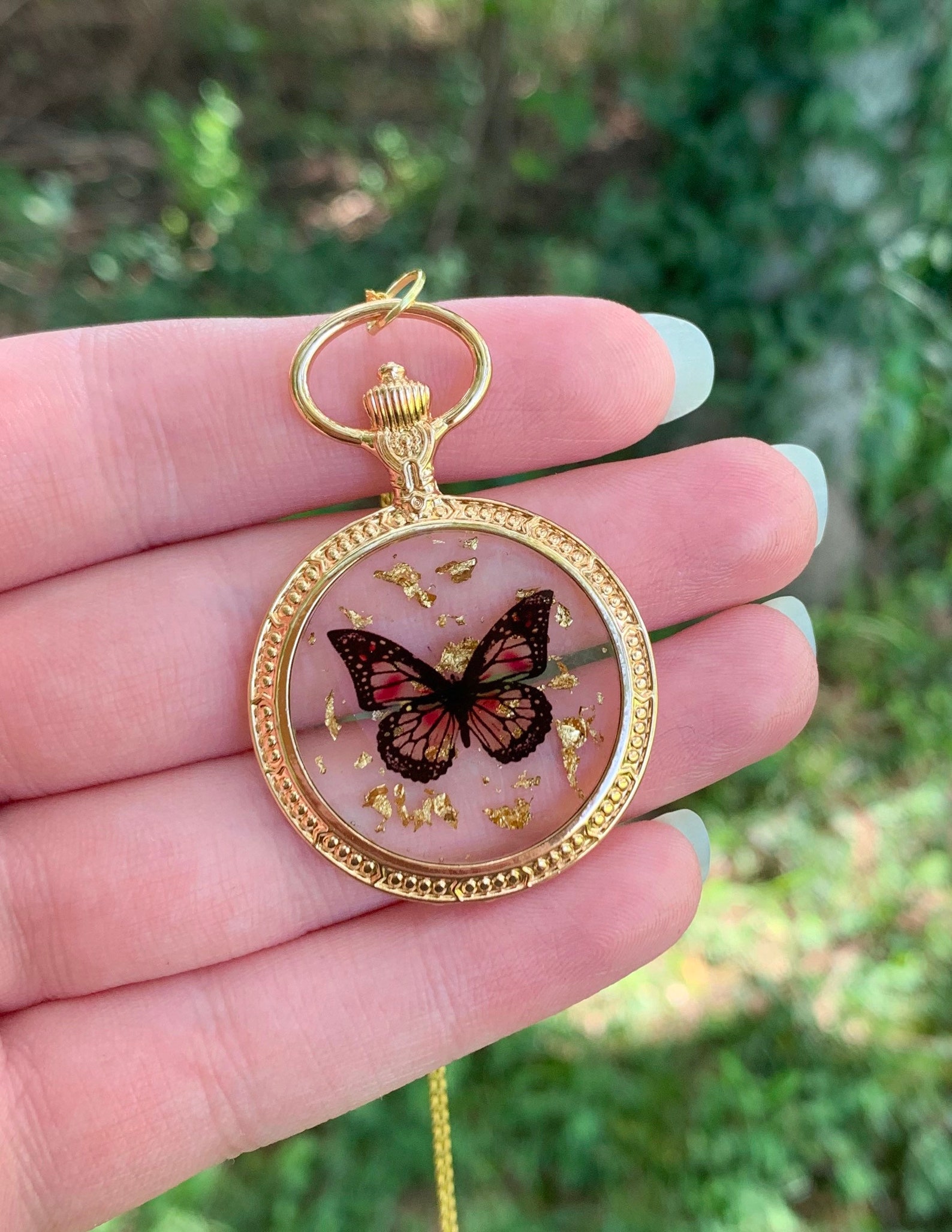 4. This copper strawberries necklace
For a beautiful dainty cottagecore piece, RivGarden has you covered with a huge selection of gorgeous handmade pieces. One of our personal favorites though is this copper strawberries necklace – handpainted and truly one of a kind!
Click here to check prices and reviews.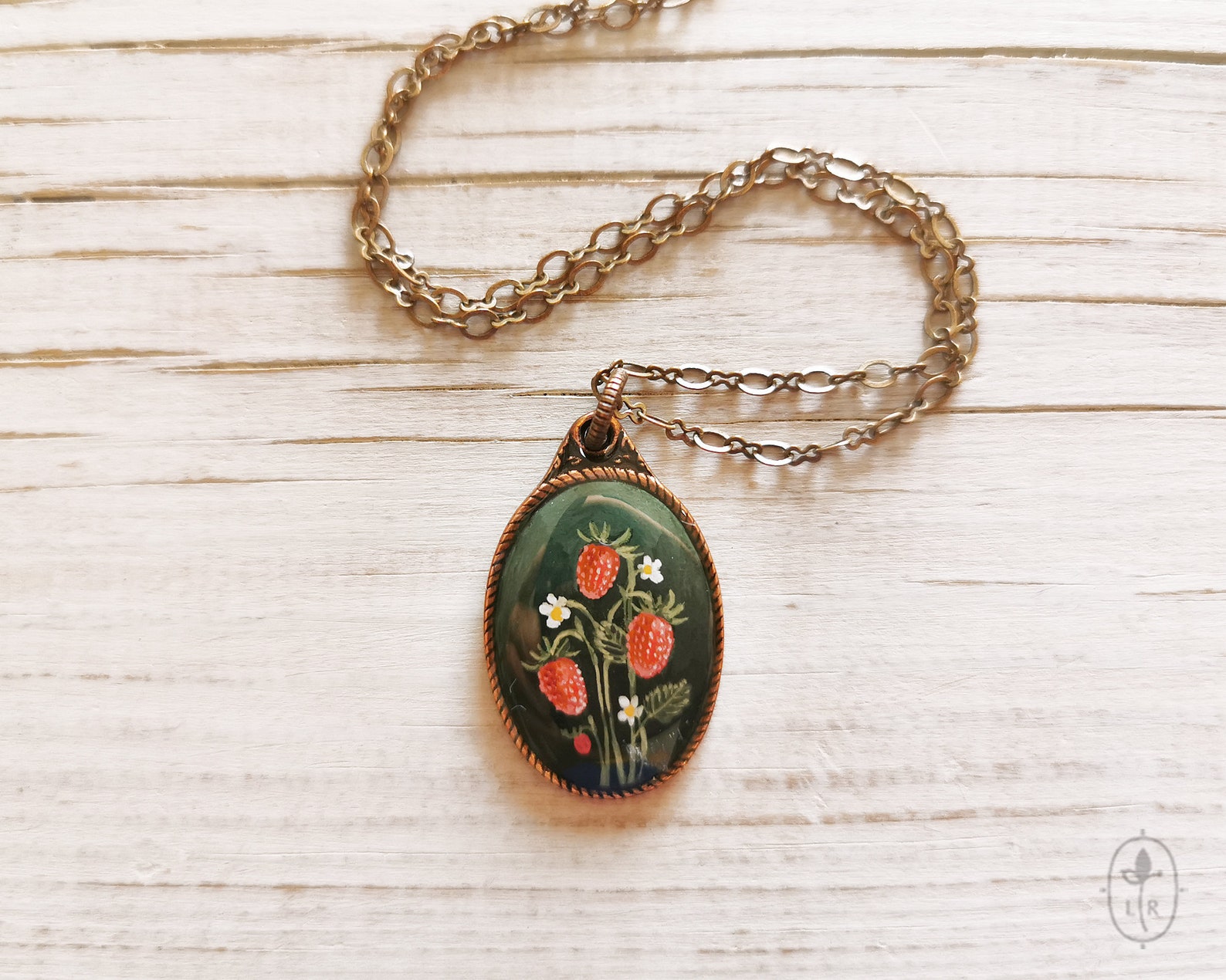 PS: They also have a mushroom one here: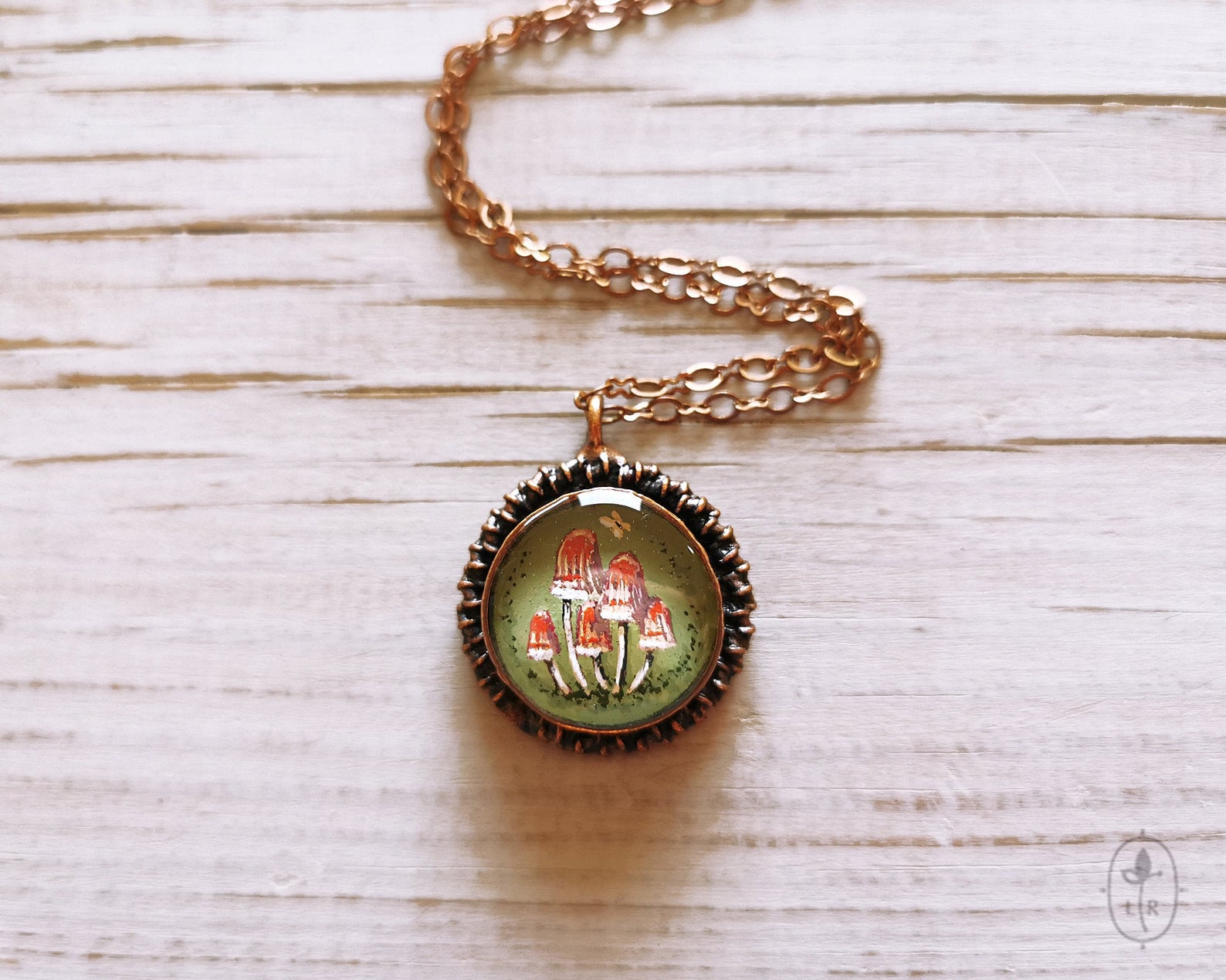 5. These porcelain and teacup earrings
For the perfect tea party accessory, check out these amazing porcelain teacup earrings via Selma Dreams.
I mean come on, the mini teacups even have their own little saucers. * sob *
Click here to check prices and reviews.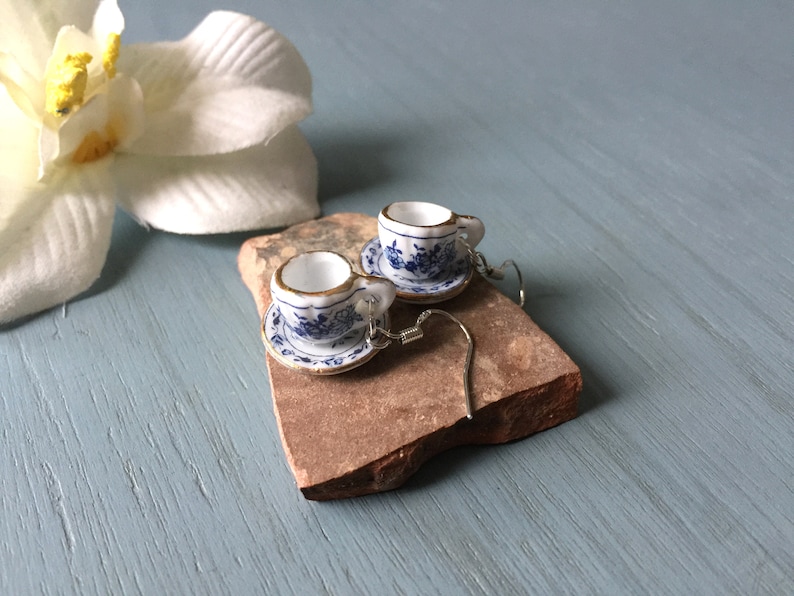 6. These stunning teardrop earrings
For a daintier cottagecore jewelry piece, check out Cosmic Designs UK, who have created these gorgeous earrings made from real pressed flowers and resin. Each pair is made to order and completely unique, plus you can pick the hook material and even choose to make it into a keyring or pendant if you wish.
Click here to check prices and reviews.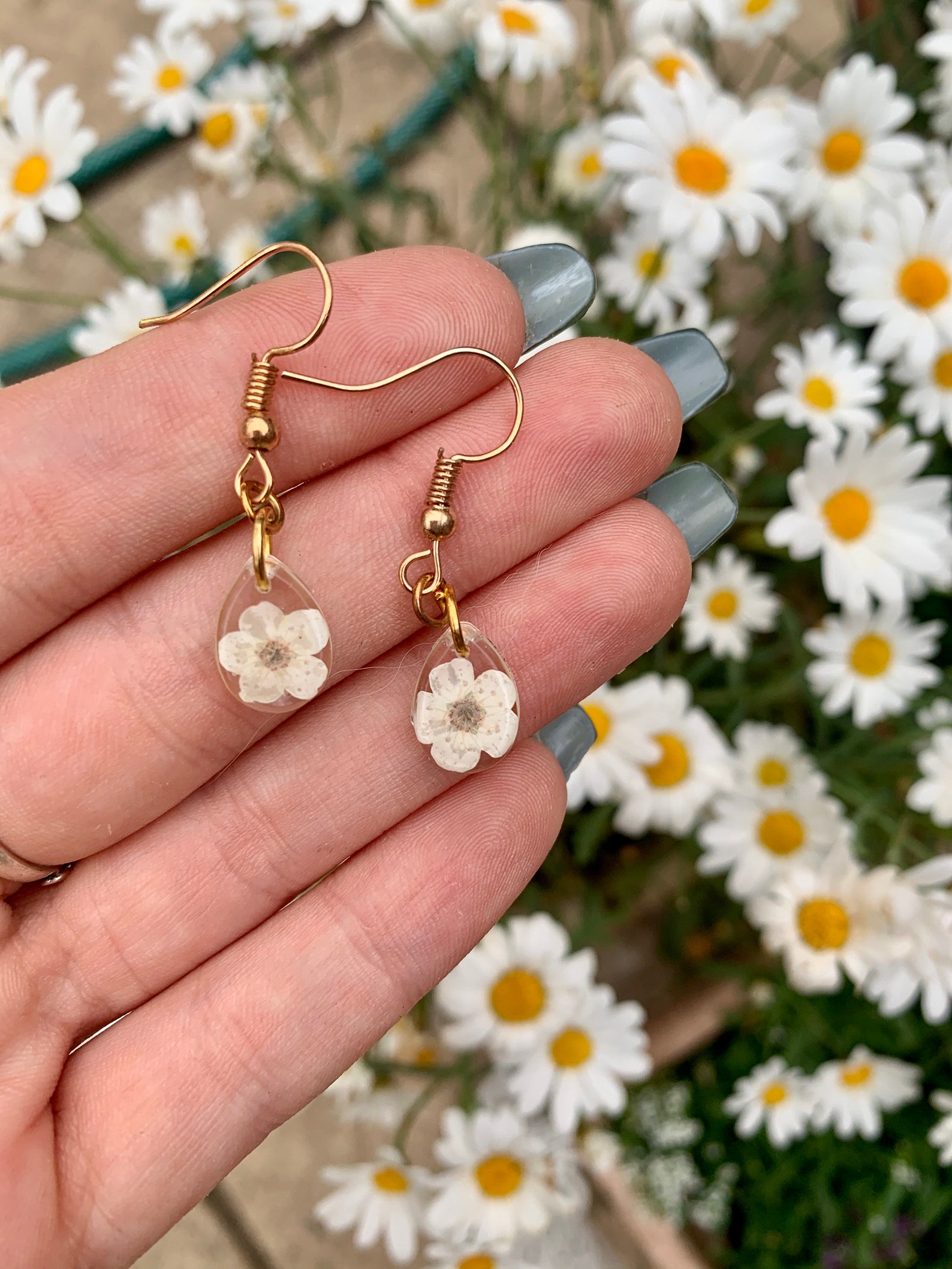 7. This stunning pressed flower necklace
Another unbelievably romantic cottagecore-inspired necklace is this delicate terrarium necklace by MARIAELA. This one of a kind piece contains gorgeous flowers picked from the artist's garden/nearby meadows, which honestly, is about as cottagecore as it gets.
Click here to check prices and reviews.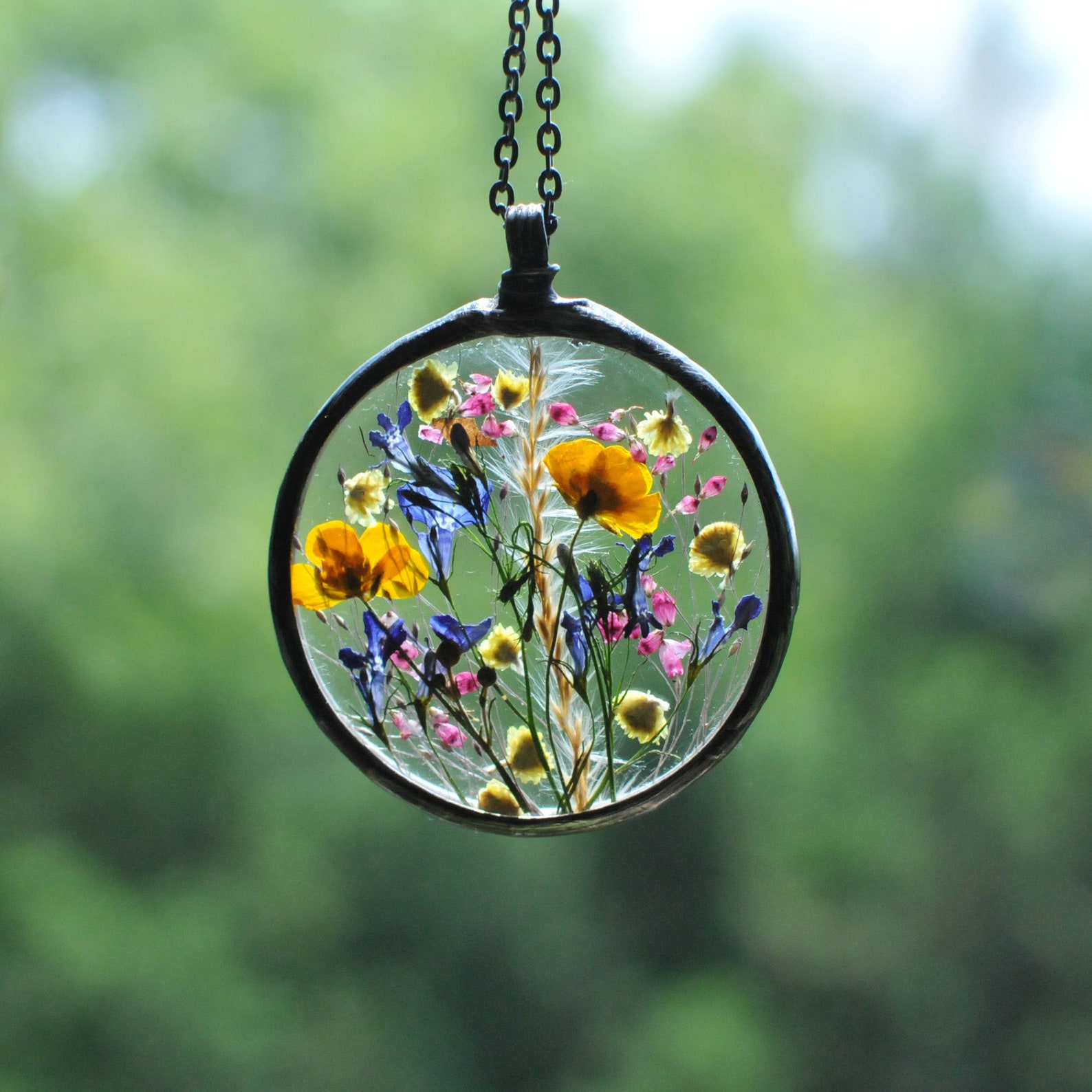 8. This fern resin necklace
For a minimalist and breathtaking piece, check out this gorgeous crystal fern necklace from Costurero Real. Made of real fern leaves and resin, this is one delicate cottagecore necklace you need in your wardrobe ASAP.
Click here to check prices and reviews.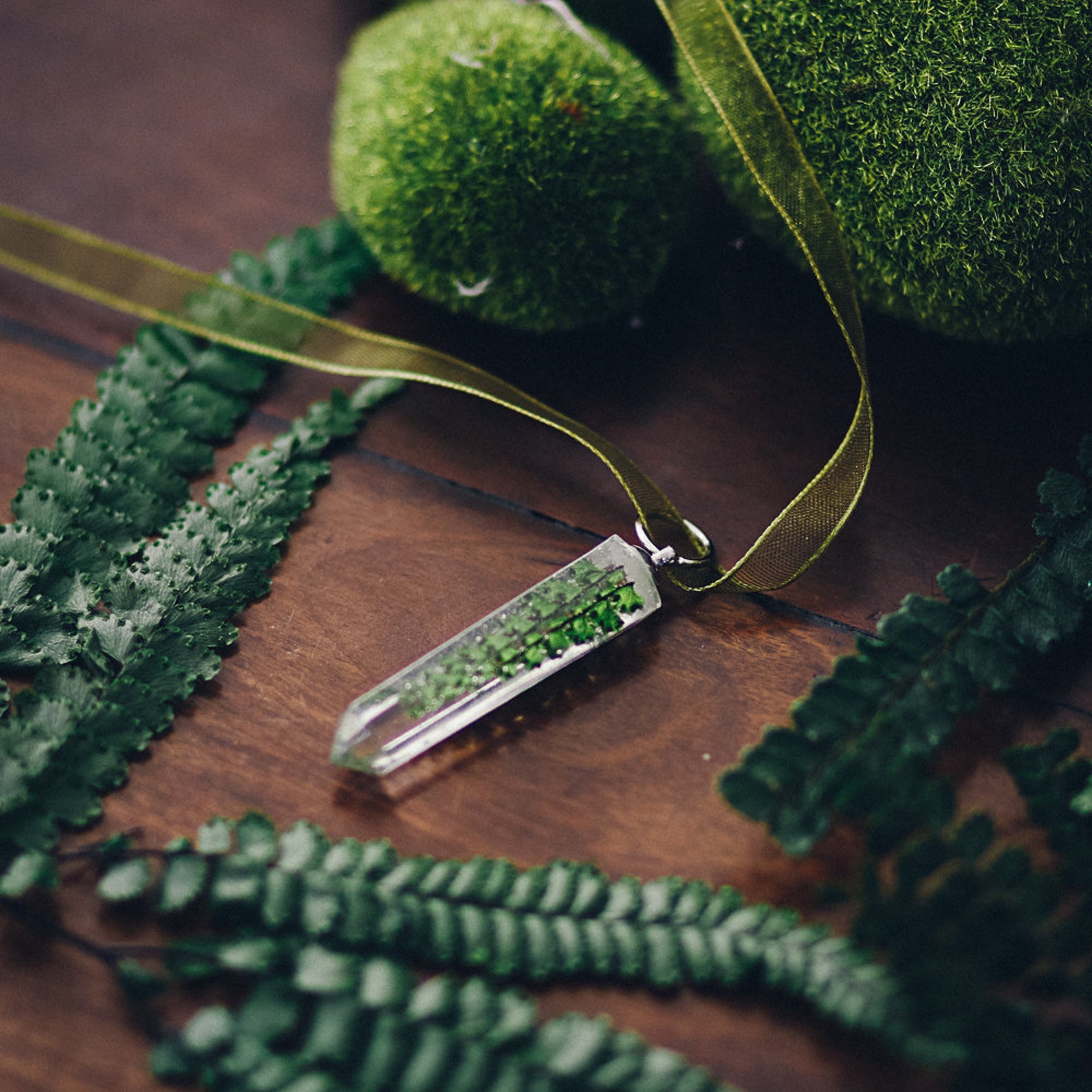 9. This heart shaped flower pendant
This dainty and picture-perfect pendant from Colleens' Creatures is another one of our favorite cottagecore-inspired picks. From the heart shape and gold detailing to the perfectly pressed flower in the middle, we are utterly obsessed.
Click here to check prices and reviews.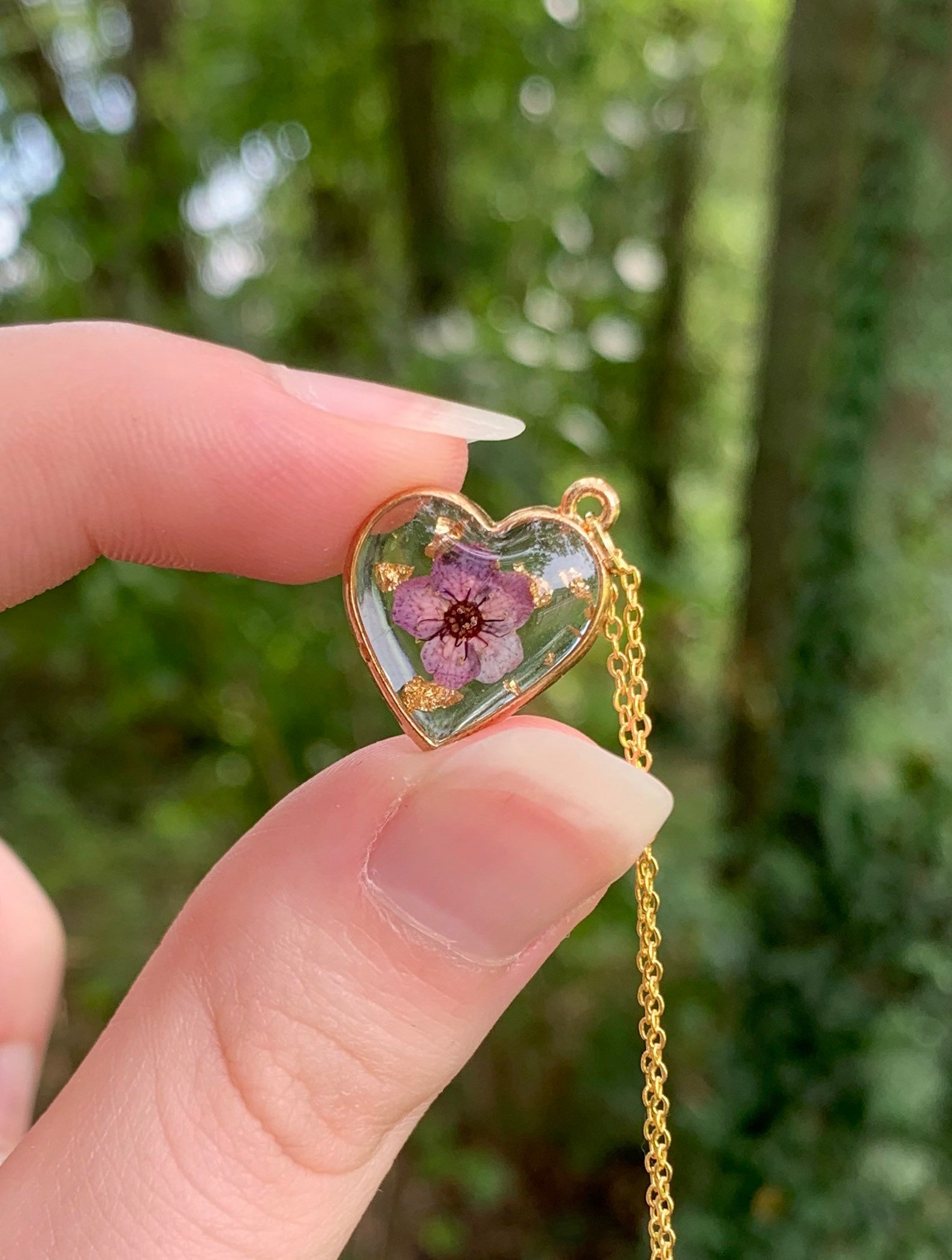 10. This amazing mushroom pendant
Last but certainly not least, we have this stunning clay pendant from Little Raggedy Shop, handpainted with two red amanita mushrooms and sold with a braided waxed cord. Have we achieved cottagecore perfection? We think so.
Click here to check prices and reviews.