*FYI - this post may contain affiliate links, which means we earn a commission at no extra cost to you if you purchase from them. Also, as an Amazon Associate I earn from qualifying purchases. Check out our Privacy Policy and Disclosure. for more info.
If you're currently stressing about what gift to buy for a teenage girl, you have our sympathy.
Gift shopping for teens is a confusing endeavour at best, fraught with overwhelm and questioning whether or not you're deeply uncool. After all, teen girls have a wide variety of interests, hobbies and tastes, all of which are probably complete mysteries to you.
But don't worry – this article is here to help, with practical teenage girl gift ideas that are sure to please. Not sure about the best gifts to buy a teenage girl? Read on for a helpful list of ideas and tips!
Pin for later: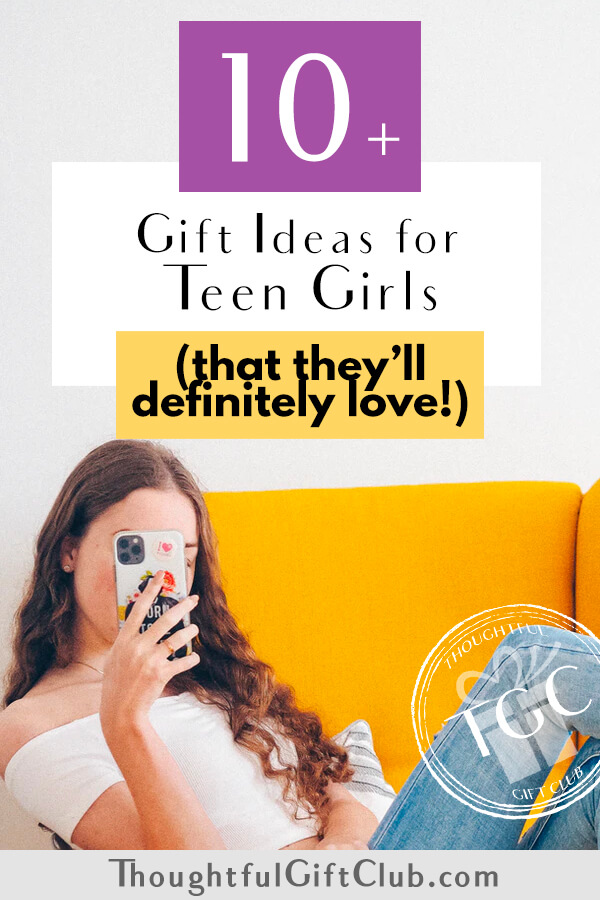 General Tips When Buying Gifts for a Teenage Girl
Let's start with some helpful tips on finding the perfect gift for a teenage girl!
Never generalize – contrary to popular belief, teenage girls aren't just one homogenous glob with identical interests and personalities. Quite on the contrary, teenagers express themselves in many (wildly different) ways, so never purchase something simply because "all teenage girls love ____ right now" because that's a recipe for disaster.
Take cues from what they do, not what they say – if you ask teenagers what they like, you might be lucky to get a response, but you might equally be hit with an "I don't know" or (at the worst of times) an eye roll. If you find yourself in this boat, then take hints from what they actually do/consume on their own. What movies or series are they into? What kind of clothes do they buy? What do they like to talk about?
Gift receipts are key – don't take it personally, but tastes change all the time, and even when you have the best intentions, your gift might still fall flat. This is why in most cases, it's important to purchase items that can be returned or exchanged.
The Best Gifts for Teenage Girls Under $20
Shopping for a teenage girl's birthday or Christmas present on a budget? Fret not – there are plenty of great teen girl gifts ideas well under twenty bucks. Here are some of our top picks.
Fun socks
No, we aren't talking about generic, plain socks here (which are arguably quite a sad gift). Instead, we are referring to novelty socks with unique prints. These are a fun and practical gift that your teen girl will love, so long as you pick the right design for it.
How can you decide the right design? Well, the key is to get socks that feature something they are very obsessed with at the moment. Here are some ideas: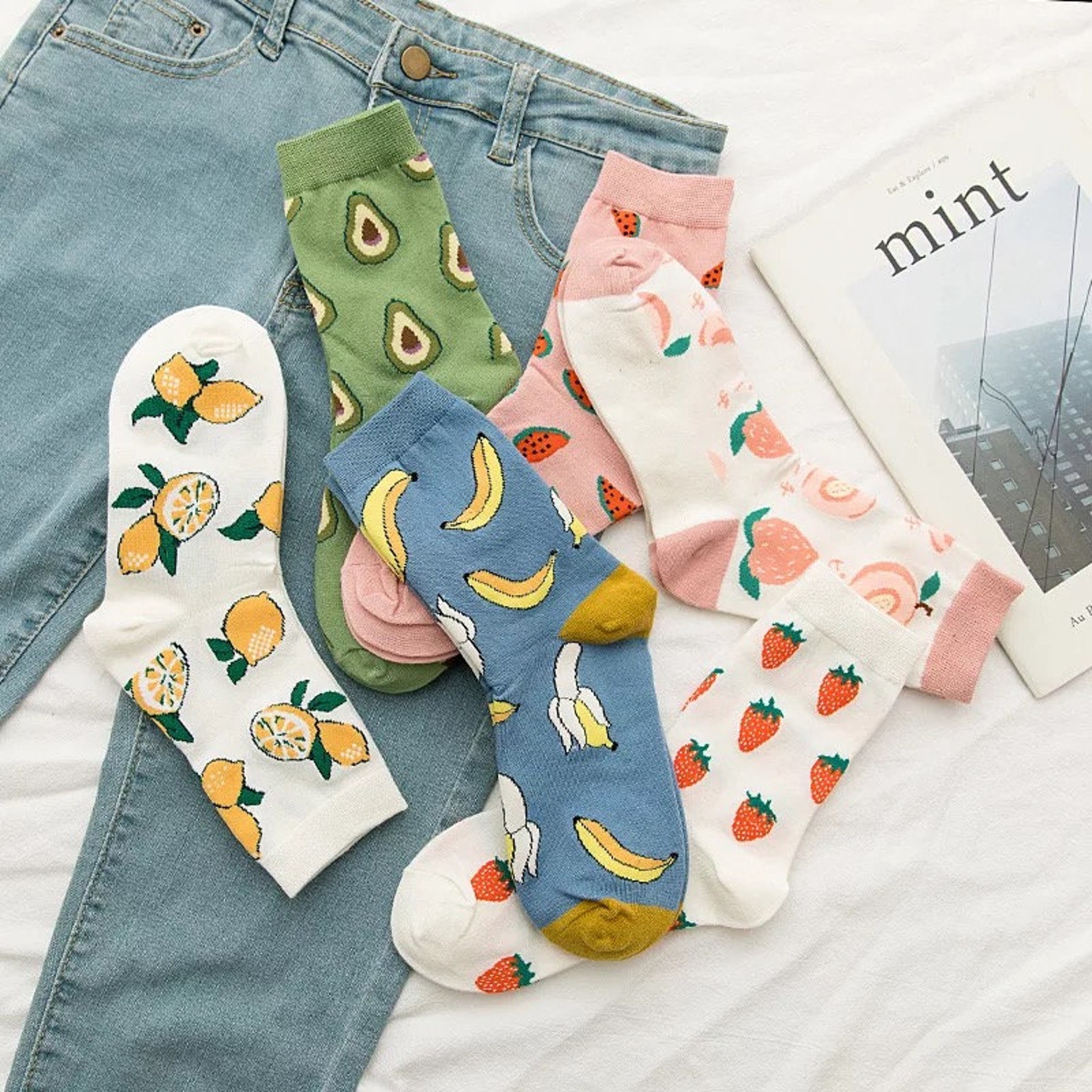 A Pop Socket 
Pop sockets are adhesive add-ons to phone cases that make for a perfect little grip – ideal for selfie-taking, propping up your phone to watch videos, etc. They have also become quite the fashion and identity statement, which makes sense since phones are the accessory we all have on us at all times.
Because they can be easily switched, many teen girls love having a collection of fun pop sockets to choose from, so getting them a pop socket for their collection is always a great gift idea.
Because the selection of pop sockets out there is huge, you can find ones for almost every style, aesthetic and interest. We'd recommend picking some you think they'd like, but also keeping a receipt in case they need to be exchanged or refunded.
Click here to browse different Pop Sockets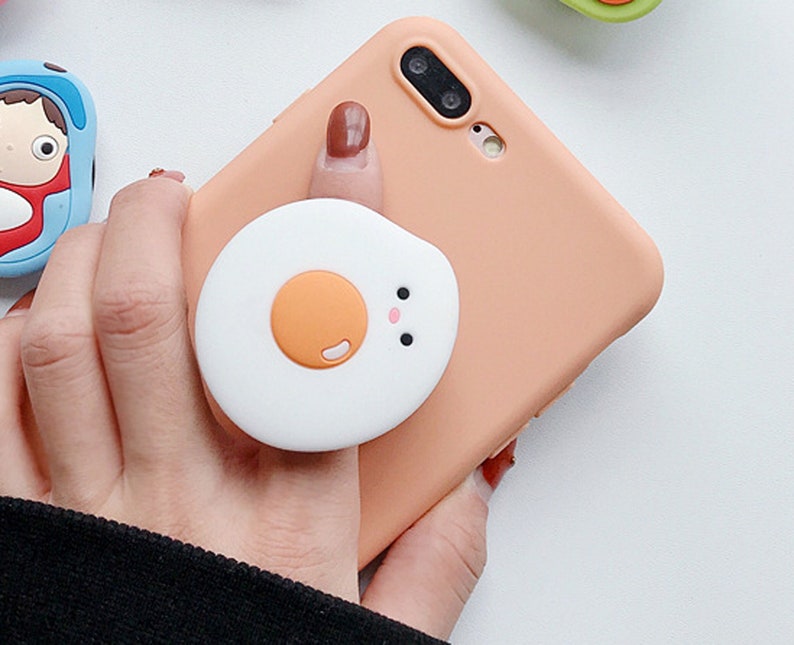 Stickers from their fandom of choice
Stickers have been making a comeback lately, and are a popular item used for decorative purposes (on laptops, notebooks, etc.)
Stickers can be great cheap gift for a teenage girl, but make sure you're not just walking into a dollar store and grabbing a pack of glowing unicorns. Instead, you need to find fun stickers pertaining to things they're currently obsessed with, such as a book, movie, TV show, sports team, etc.
PRO TIP: You shouldn't be buying generic stickers that just say the book or movie name, instead – look on Etsy here, type in "______ sticker" and pick fun ones that are more inside jokes for people who love that particular fandom, like a certain quote or cute illustration.
A cool phone or AirPods case
As previously mentioned, phones (as well as earbuds) are the #1 accessory for all of us these days, and for many teenage girls, it's important to match the "aesthetic" of your phone case to your own personality and identity.
That's why a nice phone or AirPod case makes such a great gift. This is a tricky one though if you aren't familiar with your teenage girl's specific taste. Buying a random one is risky – instead, try to be sneaky and maybe show them different styles, comment on styles you see, etc. to get a feel for what they actually like… and remember, always buy things that can be exchanged or refunded!
Click here to browse phone cases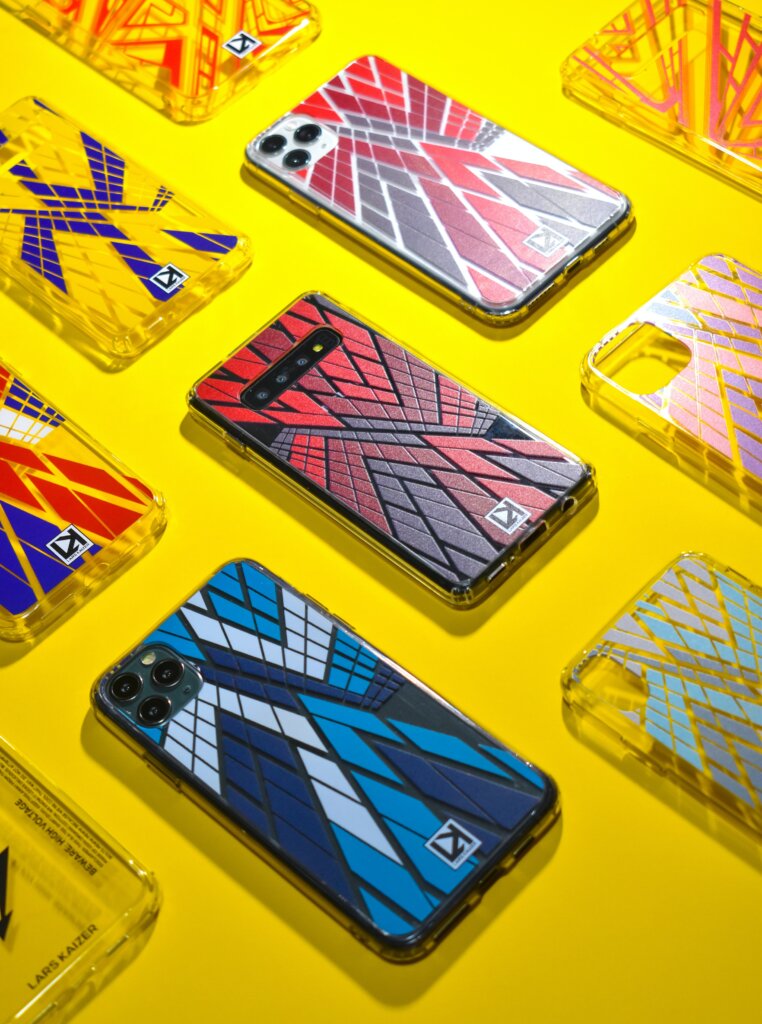 A Book from Their Idol
Odds are pretty good that the teenage girl you're buying a present for has an idol of some kind, whether it's a famous actress, YouTuber, singer, or creator.
These days, it's very popular for famous people to publish books as part of their personal brand, so do some investigating and buy a book written by one of their idols! They'll be sure to love it.
PRO TIP: Be sure to double check this isn't a book they've already read.
A Starbucks Gift Card (or a Gift Card Somewhere They Frequent)
Gift cards can often seem like impersonal gifts, but when you're buying a birthday or Christmas gift for a teenage girl, sometimes it's better to play it safe and buy them something you know will get used vs. something they might just stash away and forget about.
Starbucks is usually a good bet because they're ubiquitous and a nice "treat'. You can however sub it for another place you know they frequent.
Not all gift cards are made equal though. Avoid gift cards for places that are…
Expensive, and where a gift card in your amount won't be able to buy something good
Really specific/potentially far away – you want to give them a gift card they can easily spend on their own, and isn't someplace that's tough for them to get to. This is why chains are usually a good idea
"Uncool" – a gift card from Starbucks hits different than a gift card from Staples… unless they really love stationary and supplies! Remember to factor in "coolness" when picking which shop to get a gift card from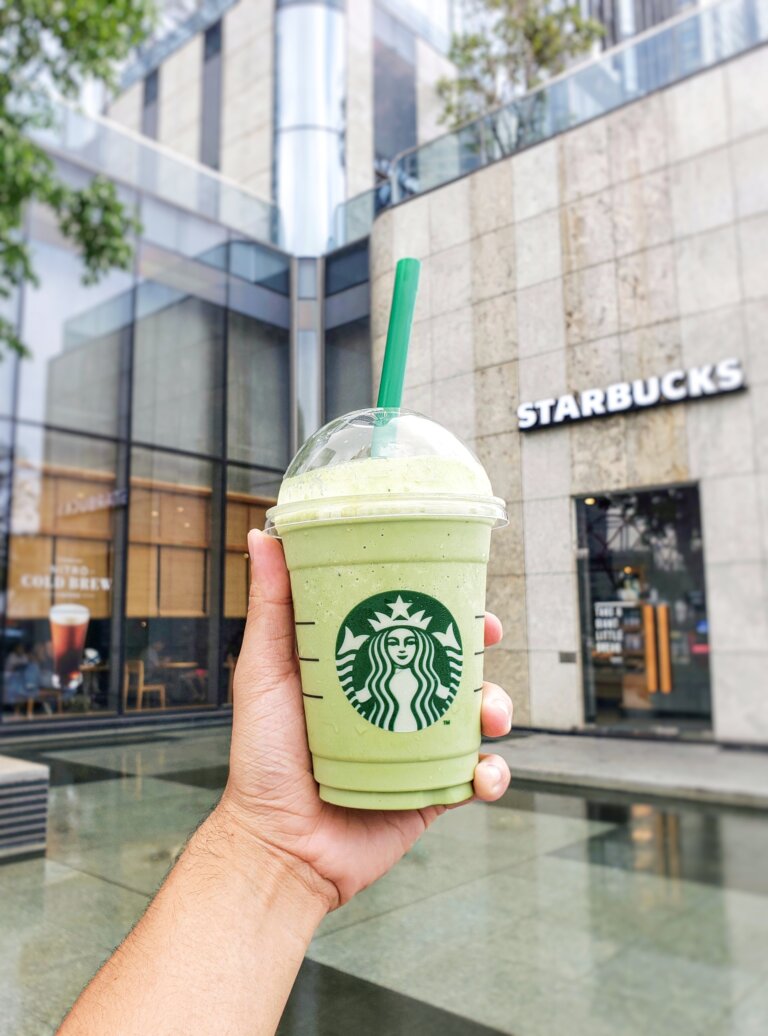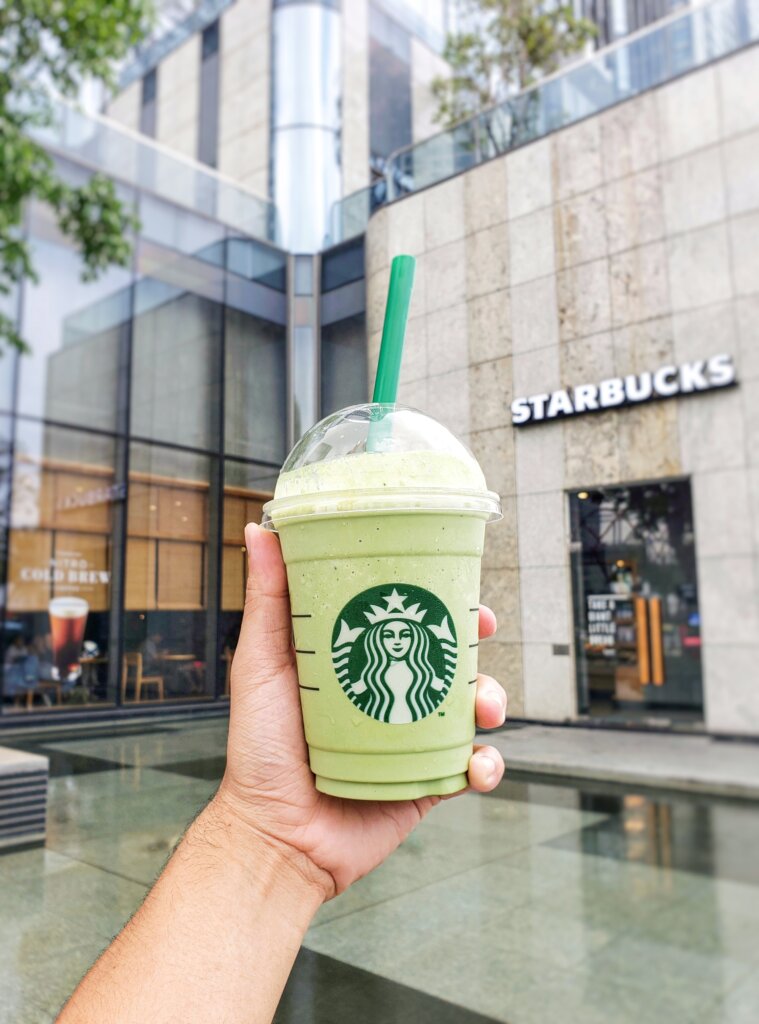 Teenage Girl Gifts from $20-$50
If you have up to $50 to work with budget-wise, the great news is that amount can get you some seriously perfect gifts that all teenage girls want. Here are some picks and tips for you.
Loungewear
Comfy and casual have been huge fashion priorities lately (for obvious reasons), and you can't go wrong with something comfy and cozy.
To ensure your gift really hits home though, try to find loungewear that…
Contains a reference to their favorite movie, TV show, book series, etc.
Is comfy, but "cool" – something they would love to wear in front of their friends
They've been admiring (check their Pinterest, their favorite creators' accounts, etc.)
A Collage Kit
Collage kits are a really popular/trendy way to decorate your room right now, and many teenage girls are buying them up to give their rooms a fun makeover without having to do any drilling, painting or strenuous work.
The catch? Good quality collage kits can be expensive, which can make them inaccessible to many teenagers. This might be great news for you if you want to surprise your gift recipient with the collage kit of their dreams!
Now, remember: don't assume or pick out a random collage kit before testing the waters a bit and sneakily learning what kind of "aesthetic" they want in their room first.
Themed ones (e.g. Harry Potter houses) are especially popular the moment. You can find lots on Etsy.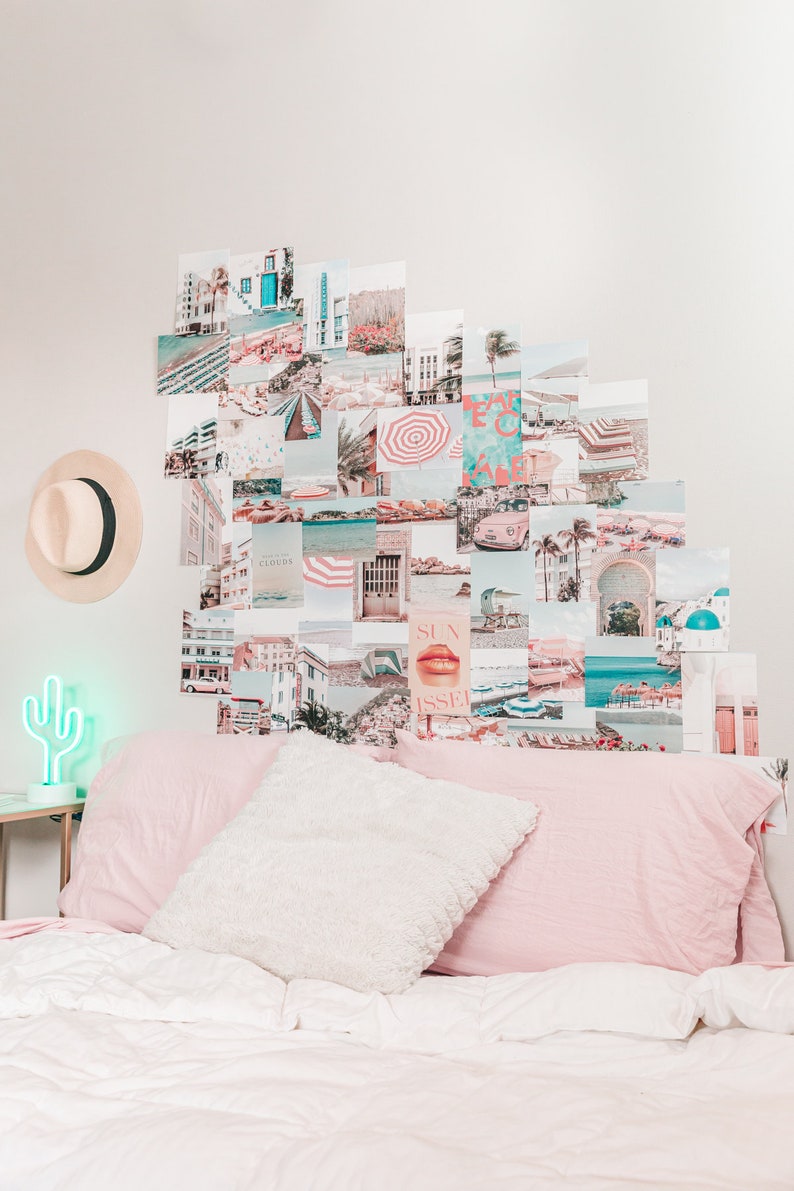 Merch from their Favorite Creator
Whether it's a TikToker, YouTuber or Instagrammer they're currently obsessed with, odds are (if it's a large creator), they'll have a merch line of some kind featuring hoodies, shirts, stickers, and more. These goodies make perfect gifts, so long as you're sure the girl you're buying for really IS obsessed with this creator.
So, to carry out this gift idea perfectly, we suggest:
Asking them who their favorite creator is at the moment
Googling "creator + merch" to find options
Comparing merch with your teenage girl's personal style/aesthetic to find a good match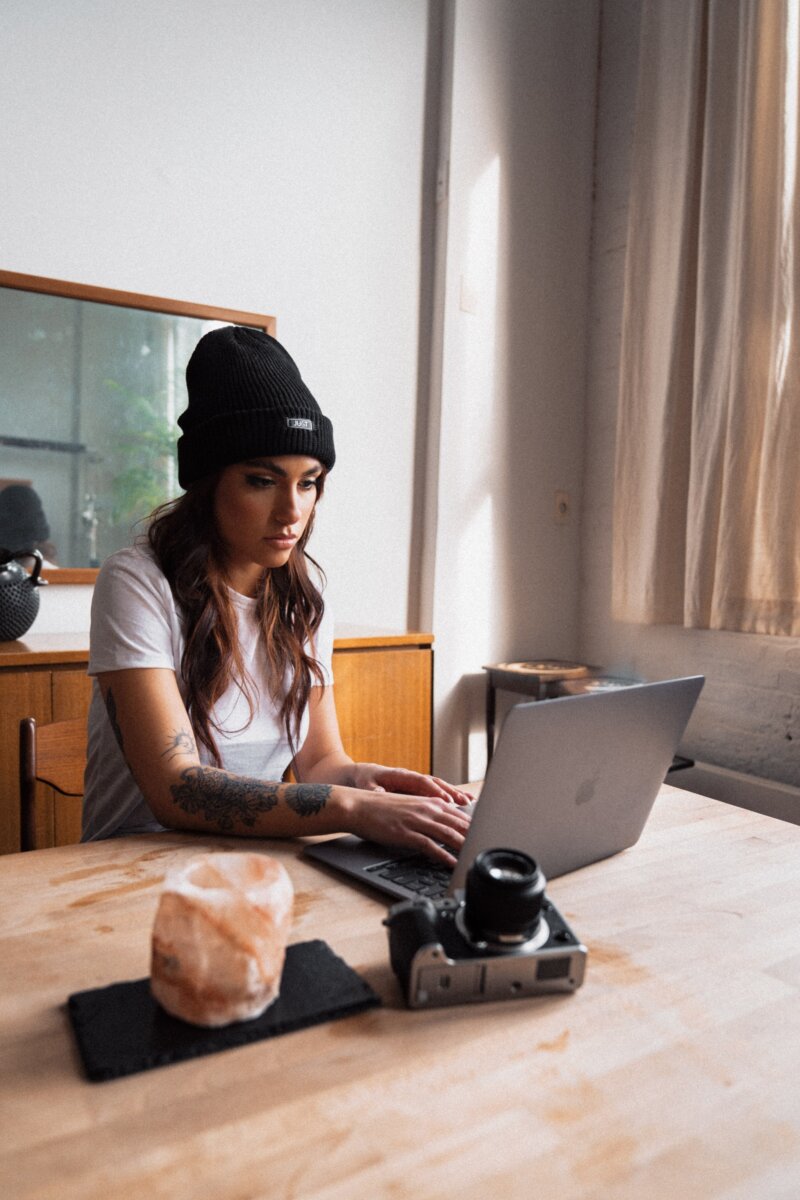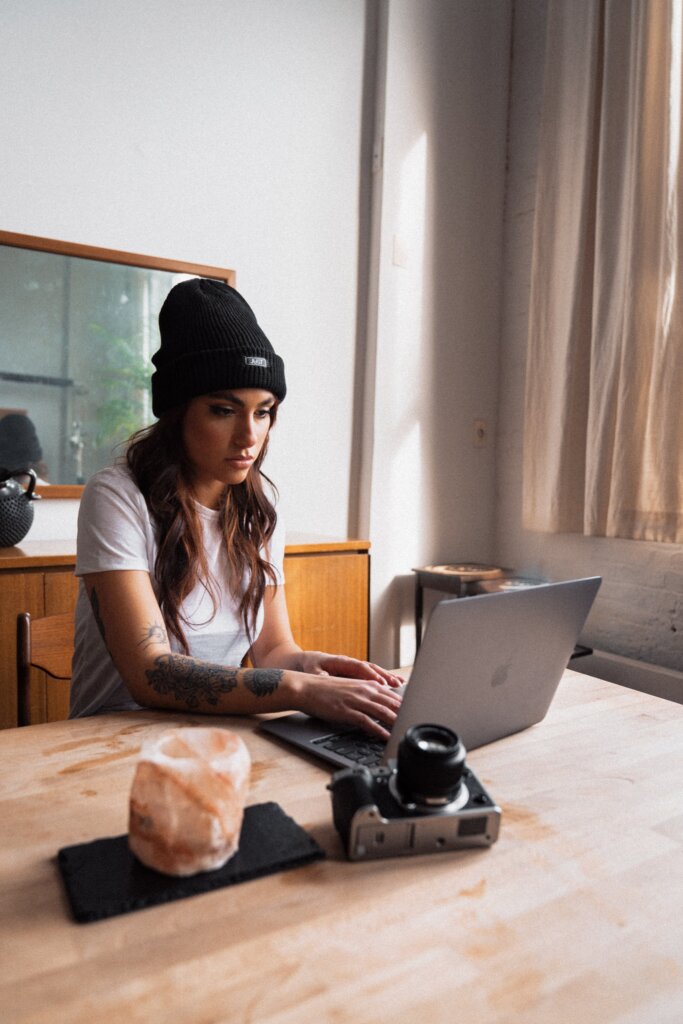 Room Decor that Fits Their Aesthetic
Since we're all spending a lot more time at home (yes, even teenage girls!), splurging on things that make our space feel comfy, cozy and ~ ours ~ makes a lot of sense.
That's why decorative items for their room are a great teen girl gift idea, with the catch being of course that you need to do a lot of research/sleuthing to get the right thing that's matches their aesthetic.
Some items to potentially buy would be:
Cozy blankets 
Fun throw pillows
Prints/wall art
Cool bookends
Picture Frames
Mirrors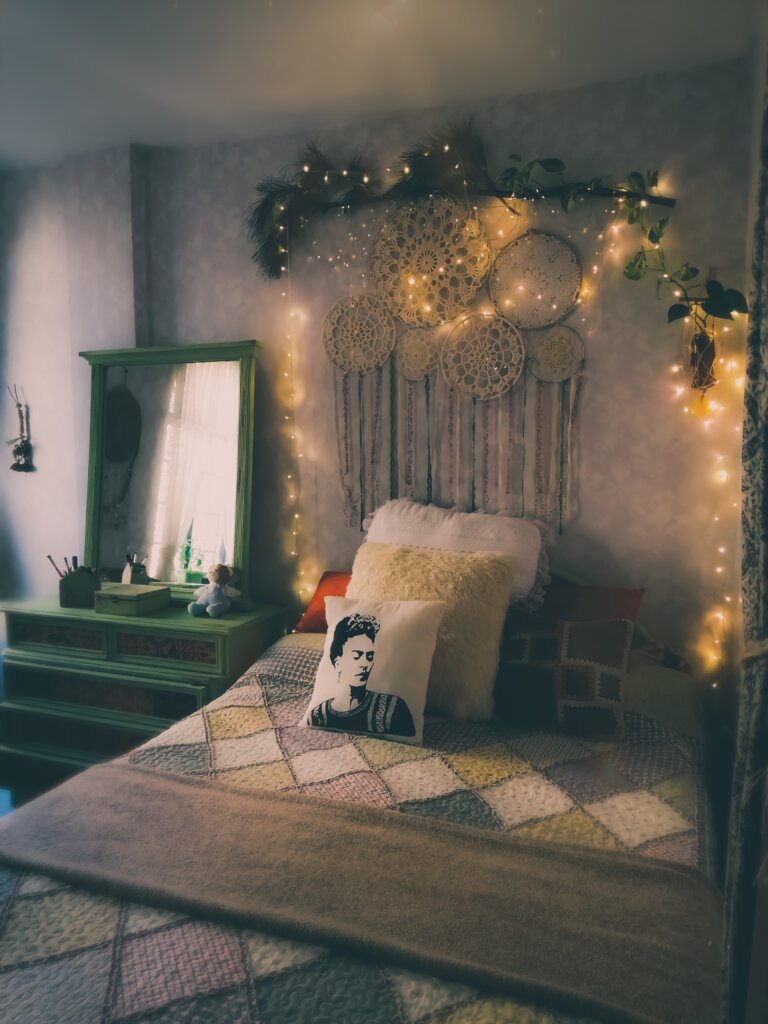 Vibey Lights
This is similar to the last idea we gave you, but given the amount of time teens now spend in their rooms, often video chatting friends, recording Instagram Stories/TikToks, etc. having cool lights is now a staple in any cool teen bedroom.
The ideal lights do (you guessed it) depend on your teen girl's aesthetic, but these LED strip lights are tremendously popular across niches/aesthetics because they can be put up very easily and can be controlled via a remote to change colours.
These galaxy lights are also very popular at the moment.
Lastly, fairy lights like these or these (entwined in leaves) are a very popular statement light for those who prefer a softer aesthetic.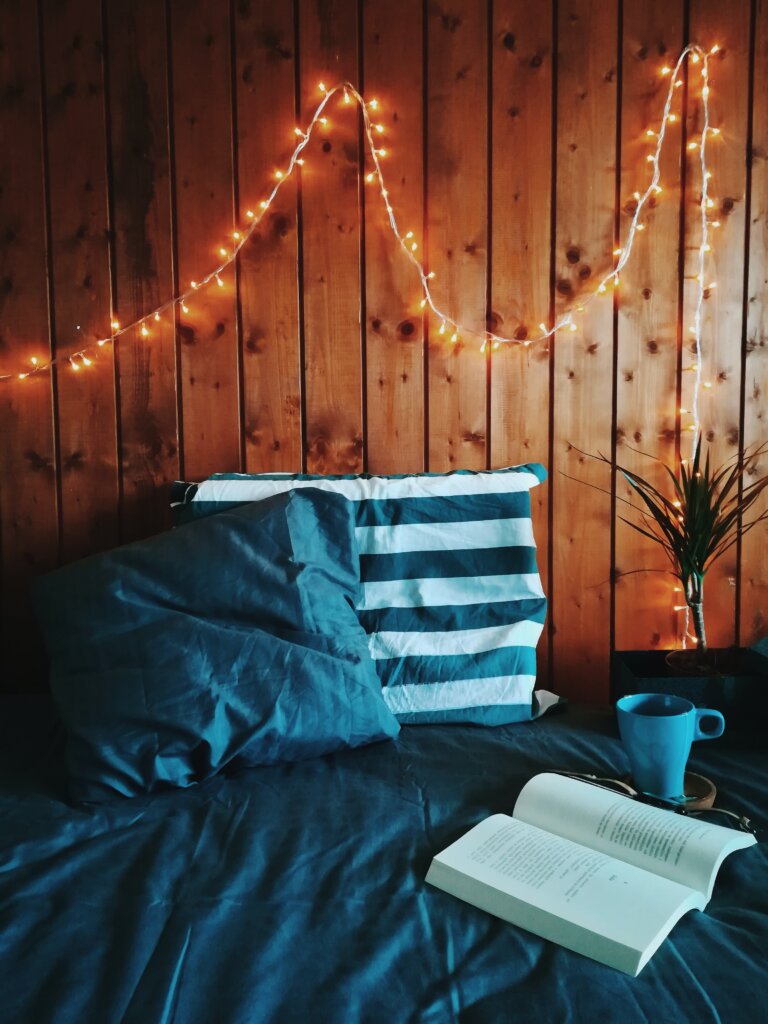 A Ring Light
If you're shopping for a teenage girl who is active on TikTok and enjoys making her own videos, then a ring light is a perfect gift. Every TikToker these days owns one, and it makes a huge difference in terms of nice lighting for videos (and can be a huge confidence booster!)
Here's a ring light that is connected to a tripod – ideal for TikToks and making videos.
Good Gifts for Teenage Girls From $50 – $100
With a higher budget, you have even more options when it comes to finding ideal present ideas for teenage girls. Here are some ideas:
Makeup
Makeup is a risky gift idea because a) not all teenage girls are necessarily interested in makeup and b) makeup is so hugely personal that you could easily get the wrong thing.
To ensure you're gifting the makeup item of your teenage girl's dreams, there are a few tricks:
Take her to Sephora because you need to grab something, then observe what she looks at/admires
Check out the accounts of influencers she follows (especially beauty ones!) to see what they're using/recommending
Look at new releases from brands that she likes and regularly uses already
Remember though, makeup is only a good teenage girl gift if said teenage girl is actually interested in makeup!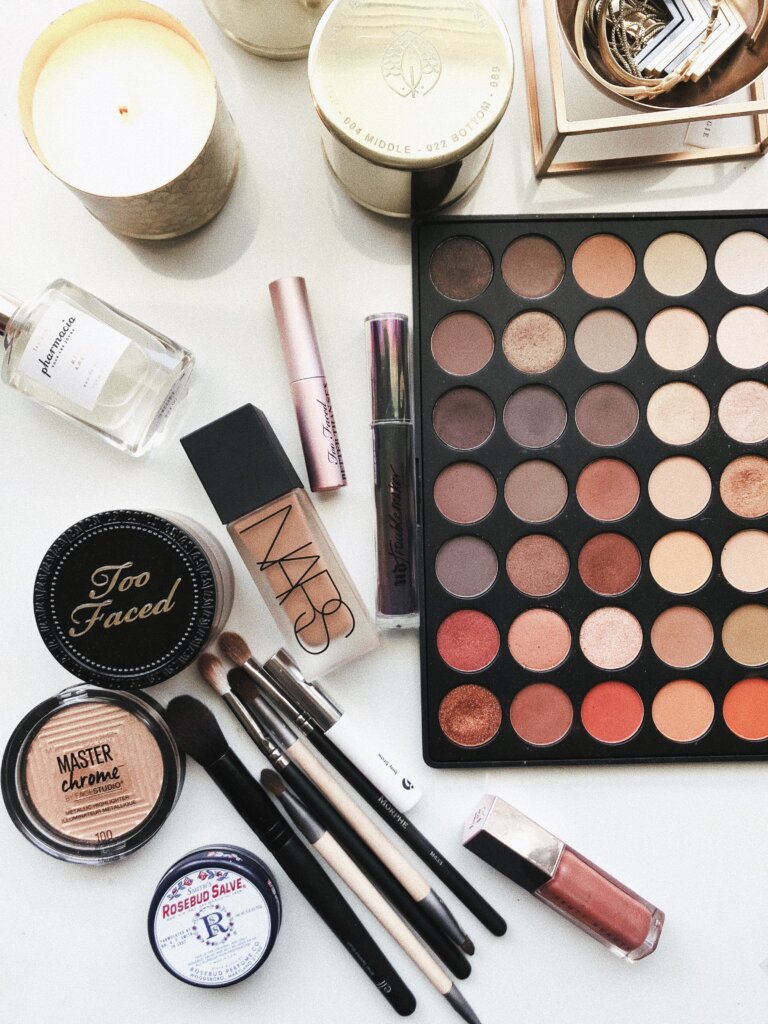 Equipment for Their Latest Hobby
Just as their fashions change quickly, as do their hobbies and interests. One foolproof gift to by a teen girl would be something that supports her latest obsession at the moment.
For example…
Painting: Buy canvases, paint brushles, supplies, etc.
Crocheting: Buy fun yarn, supplies, etc.
Video games: Buy them a game, gaming accessories, etc.
Fitness: Buy athletic gear, new water bottle, etc.
The key is to purchase something that supports an obsession they have right now (i.e. within the last month). Tastes can change so quickly that nailing relevance is really important.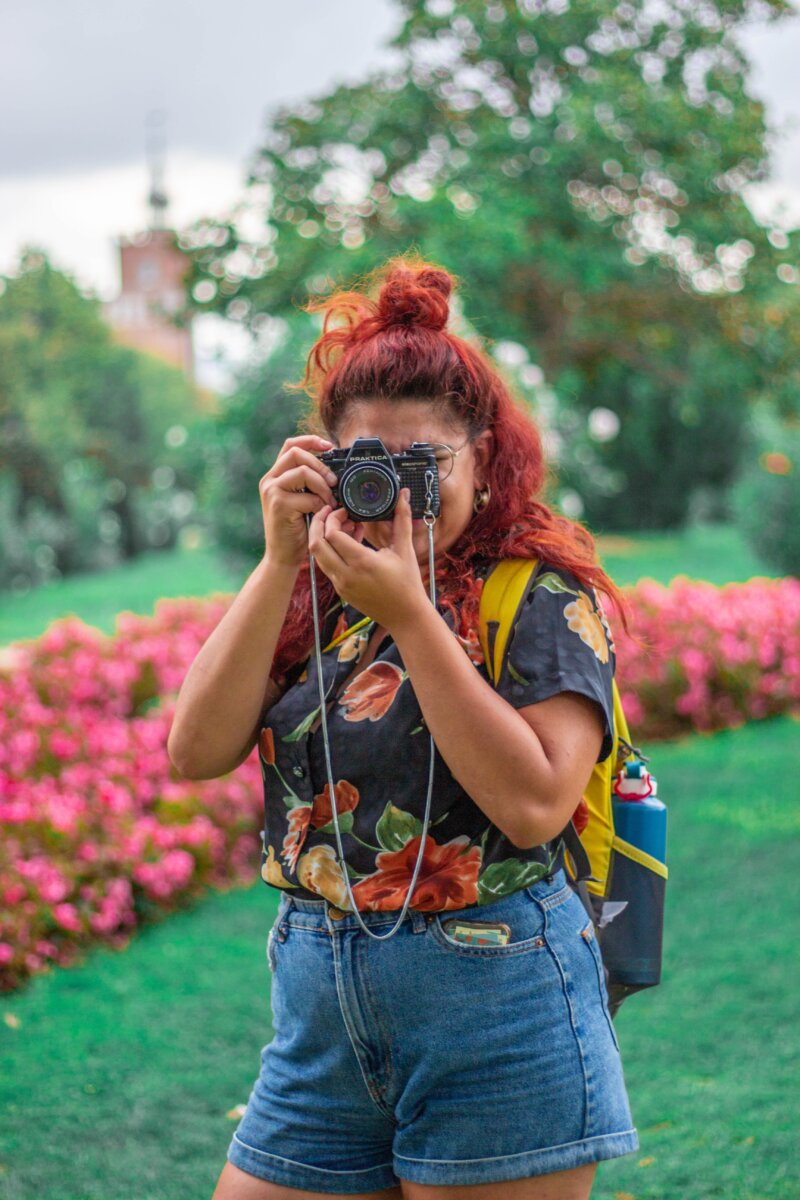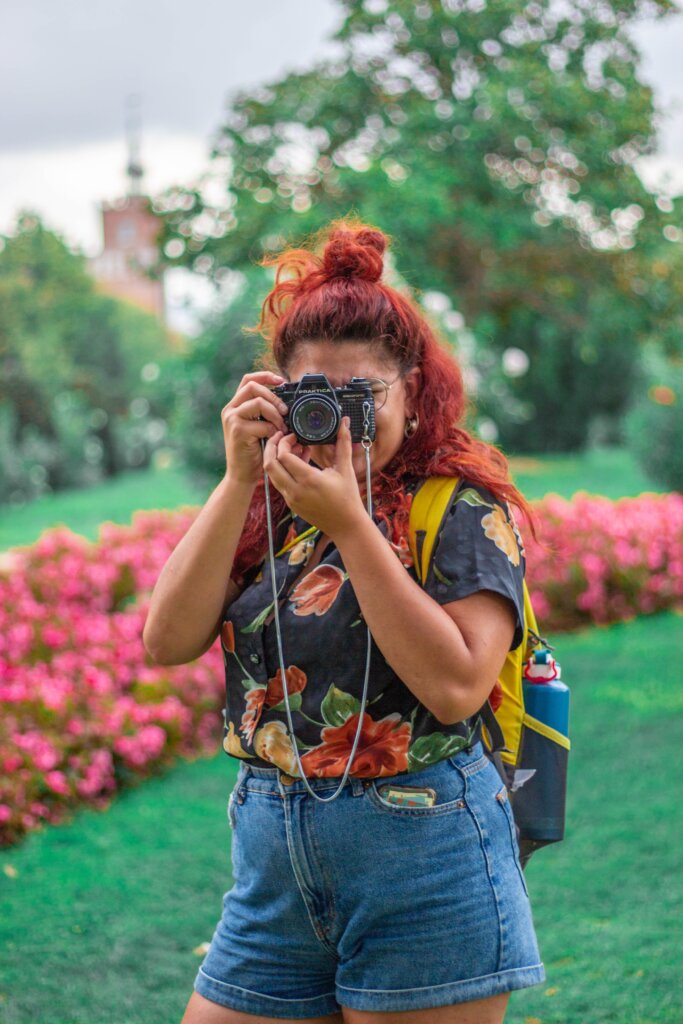 An Instax Camera 
These handy instant cameras are a staple in teen culture these days, and if your teenage girl doesn't currently own one, odds are she'd like one. While a bit pricey, they're a perfect gift for capturing memories and fun decorative photos at the same time.
Click here to check out the different options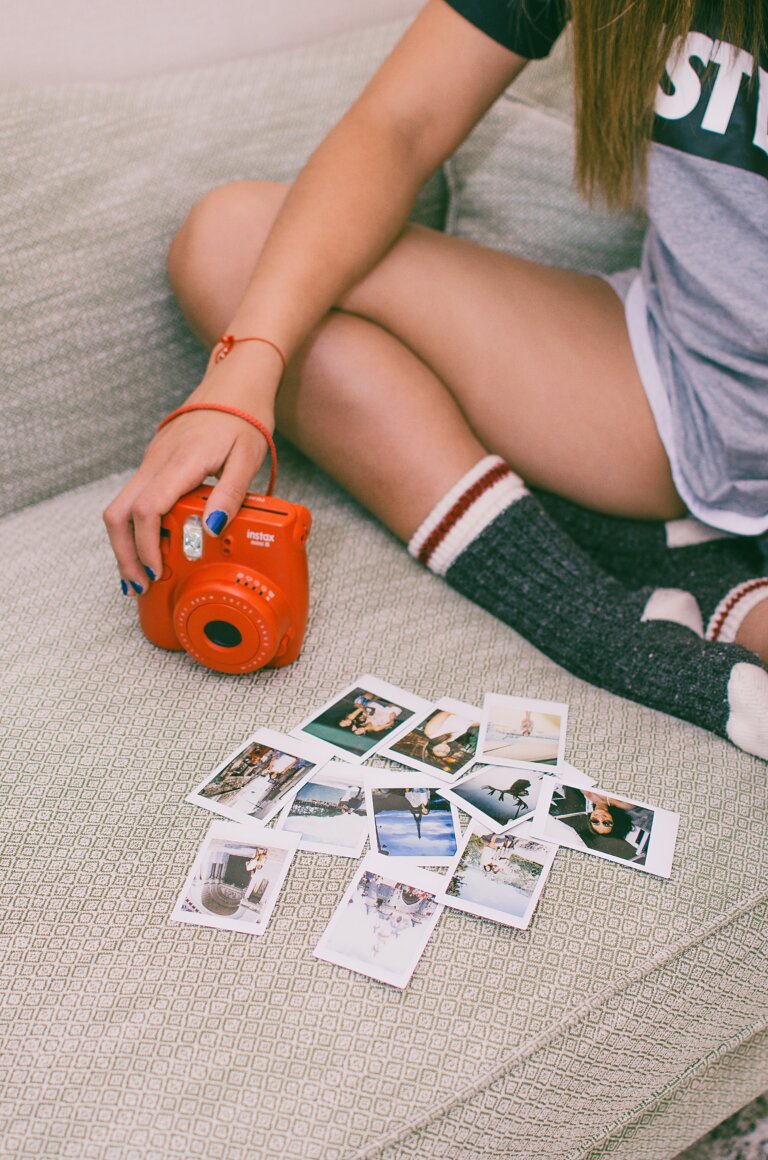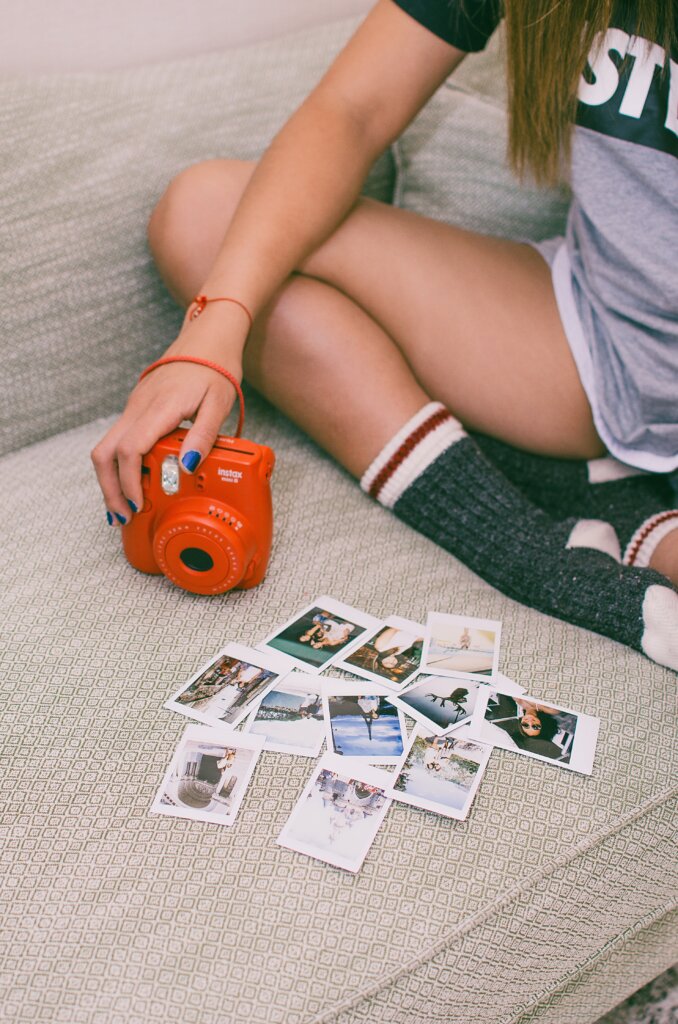 A Smartphone Printer
Don't think they would lug around an Instax all the time? That's fair. An alternative teen girl gift idea in this case would be a smartphone printer like this one which allows them to instantly print out photos from their phones. 
These gadgets are really handy to have, and perfect for printing memories out for decoration, scrapbooks, etc.
The Best Presents for Teenage Girls Over $100
Last but not least, if you're looking to splash out on some perfect birthday gifts for teenage girls, here are some options over $100 that are well worth the splurge, and are guaranteed to put you in their good graces.
A Gorillapod Vlogging Kit
If you're shopping for a teenage girl who is taking content seriously and may even be an aspiring content creator herself, then this is THE perfect gift that will have them on the floor.
This set includes everything they need to create a professional vlogging set up with just their phones, and is guaranteed to make you the hero of Christmas, her birthday, or whatever other occasion you're working with.
Noise Cancelling Headphones
Headphones are always a great gift, but all the better when they're high quality and noise-cancelling. These are a great high quality pair that we can personally vouch for (we practically live in ours!). And we can guarantee that this will definitely be a gift that has their jaws on the ground.
We hope you found this guide on what to buy for teenage girls helpful!
Let us know in the comments if you have any more questions.