*FYI - this post may contain affiliate links, which means we earn a commission at no extra cost to you if you purchase from them. Also, as an Amazon Associate I earn from qualifying purchases. Check out our Privacy Policy and Disclosure. for more info.
TikTok has collectively lost their minds this week over the latest viral must-buy: an IKEA tote bag that conveniently converts into a backpack… with tons of room and compartments to store everything you possibly need for school or work.
This viral tote bag backpack is known as the DRÖMSÄCK. It's made of recycled polyester, and comes in two colors: beige and olive green.
Now here's the bad news: happy purchasers been making SO many videos about its waterproof properties and its roomy inner compartments that it's now sold out… all over the world! Some even report that the price has gone up.
Don't worry though, if you're wondering where to buy the sold out DRÖMSÄCK tote backpack from IKEA, this post will guide you through the options and also showcase some very cute alternatives in case you're looking for the perfect convertible tote bag for school or work.
A quick look at DRÖMSÄCK alternatives:
Closest Match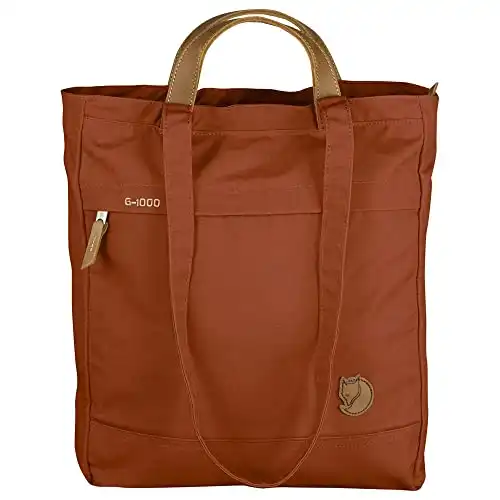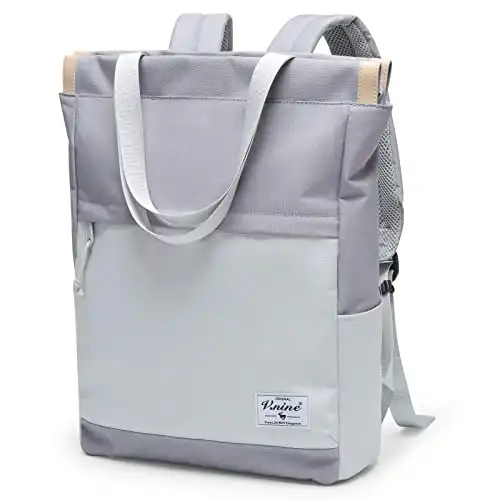 Cheapest Alternative
2-Way Carry Gym Drawstring Backpack
This super cheap alternative to the DRÖMSÄCK has two sets of straps instead of convertible ones, but it's waterproof and has many of the properties people love in the IKEA bag... although it's probably a better fit for the gym than for school/work.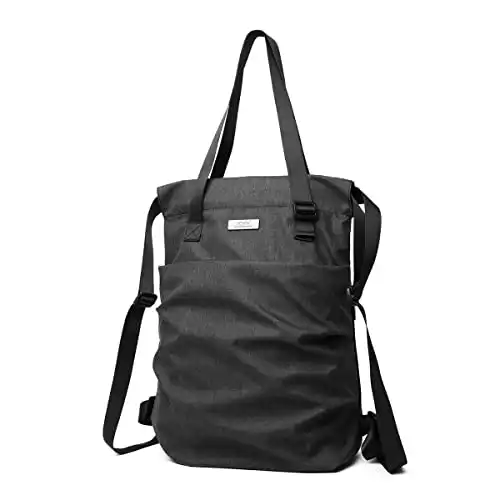 Where to Buy the Viral IKEA Tote Bag Backpack from TikTok
Officially, the only place you can get the real deal is at an IKEA in-person or on their website.
Unfortunately, many people report that the bag is sold out.
If you are willing to pay extra, there are a handful of sellers re-selling the bag on eBay here.
Alternatives to the Viral Tote Backpack DRÖMSÄCK Bag from IKEA
If you love the convertible tote bag/backpack style, and are looking for alternatives to the DRÖMSÄCK, here are some cute options:
This Iconic Fjallraven Totepack
For the closest match to the IKEA DRÖMSÄCK convertible tote bag/backpack, this Fjallraven bag is it.
Its straps convert the same as the IKEA one, it has a smart zippered design with lots of roomy compartments… It's even Swedish!
The main cons of course? It's expensive… a LOT more expensive than the DRÖMSÄCK, but it does come in more colours, and this brand is known for its durable quality, so it's likely to last you a long time.
The important thing to note about all this IKEA DRÖMSÄCK hype is that the bag has only recently gone viral, so nobody can really speak to the long-lasting durability of it. This is not so for the Fjallraven, which has been around for years and has some hardcore devotees.
Click here to check out reviews and prices
Convertible Tote Daypack
Sitting in a similar price range to the DRÖMSÄCK, this cute day bag can be worn as a tote or a backpack, with additional features like a luggage strap, hidden card pocket, and (in our opinion) a cuter design.
The downside is of course that the straps aren't exactly like the IKEA tote backpack. Whereas the DRÖMSÄCK converts its straps so you can use them either as a tote OR as a backpack, this one simply has the straps for both, which means more straps and bulkiness.
Click here to check out the reviews and prices
This affordable drawstring gym bag
While not marketed as a gym/beach bag, this convertible tote/backpack is probably the closest match we fcould find for the DRÖMSÄCK's minimalist aesthetic.
It's also waterproof, just like the DRÖMSÄCK, although the straps aren't convertible, there's simply two sets of them. On the upside, it's cheaper, so might be a good fit if you're looking for a more casual tote backpack.
Click here to check out the reviews and prices
We hope you found this guide to buying the DRÖMSÄCK & alternatives helpful!
Let us know in the comments if you've found any other great convertible tote bag/backpack options.