*FYI - this post may contain affiliate links, which means we earn a commission at no extra cost to you if you purchase from them. Also, as an Amazon Associate I earn from qualifying purchases. Check out our Privacy Policy and Disclosure. for more info.
Autumn has fallen upon us and there's just so much gourd content to create!
From the golden leaves to the comfy long sleeves, the Fall fun has just begun.
And you best beleaf we've got your Instagram captions covered.
Below, you'll find a list of our favorite autumn puns, jokes & wordplay for all your Instagram caption needs. We hope you enjoy our wonderFall list!
Using one of these autumn puns in your content? We'd hugely appreciate if you linked back to this page with credit.
Pin for later: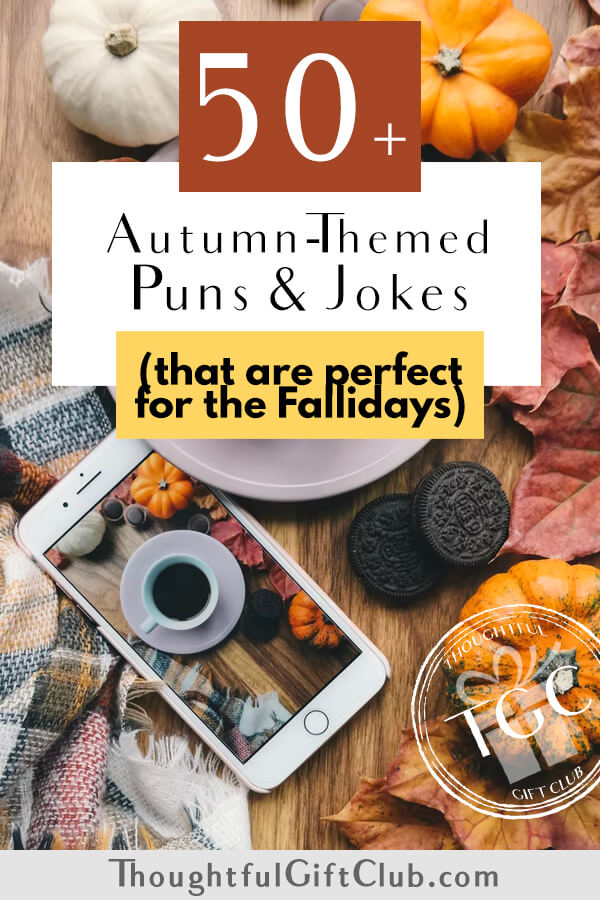 General Fall Puns, Fun Phrases & Wordplay for Instagram Captions
Whether you are looking for a phrase that'll do spicely, or for something clever to caption your #fallfeels, here are some general Autumn pun ideas.
Happy Fallidays
Fallelujah, Autumn has arrived!
Colored leaves and warm beverages, please!
This Autumn foliage really leafts my mood
Leaves are falling and pumpkin-flavored everything is calling
Not sure If I want to make some spiced apple cider, so I'll just mull over it.
It's a wonderfall world
Autumn is the best time to spice things up a bit.
My Cornu-cup-ia runneth over
Felt cute, might de-leaf later
In the mood for cozy food
Although Pumpkins good, you still butternut forget the other squash
Summers over? Wow we've really come Fall circle this year
You butternut forget how much I love this time of year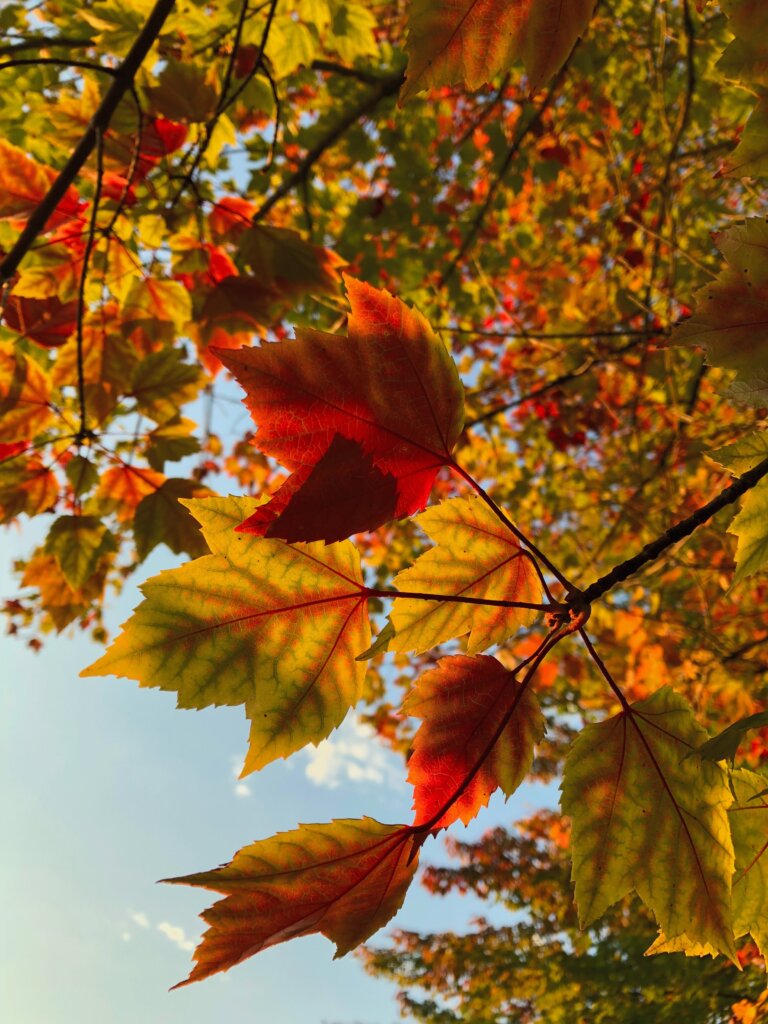 Pumpkin Spice Puns & Wordplay
Whether you're PSLooking for a good way to describe your favorite fall flavor or just looking to spice up your pumpkin puns, we are sure you'll love these a latte!
My pumpkin spice brings all the girls to the yard, and they're like 'Oh my Gourd'
Fall so hard mother pumpkins wanna spice me
Sorry for the delay, I'm running a little PSLate
I am all about pumpkins, spice, and that warm beverage life
Pumpkin is the ✨spice✨ of life
Cozy, blessed, and pumpkin spice obsessed
Spice up your life, pumpkin
Pumpkin spice is my fall vice
Whatever spices your pumpkin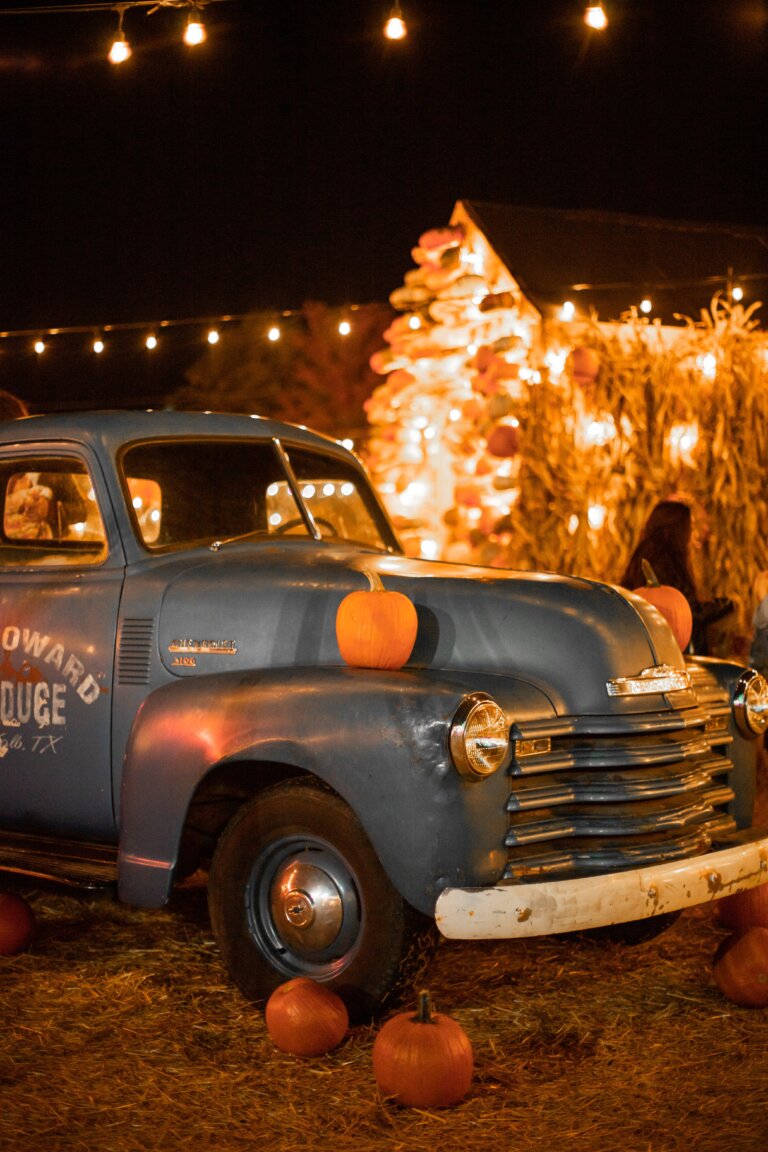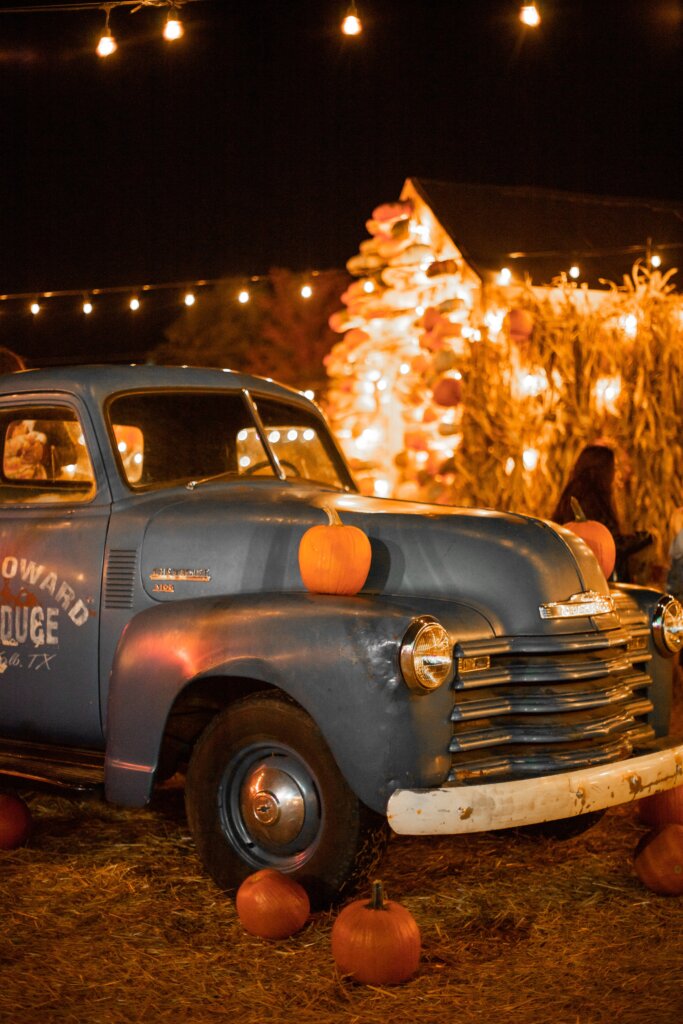 Pumpkin Patch Wordplay & Jokes
Looking to pick a winning pumpkin Instagram caption but literally pumpkan't even decide? Why not try out one of these to add to the festive fun you're sharing!
Bale yea, let's go on a hayride
The place is a-maze-ing
Here today, corn tomorrow
Call me the pump-queen, cause I'm squashing it
What's the best vehicle to use for a hayride? An autumn-mobile
The best batch in the patch
Guess you could say, life's getting pretty gourd
Don't squash me now, cause I'm having such a gourd time
Oh, hay there
All gourd to go!
The cutest pumpkins in the patch
It's fall ya'll and we are having a gourd time
I always fall for a gourd Autumn activity
Pumpkin patches are basic? don't be hay-tin on a gourd time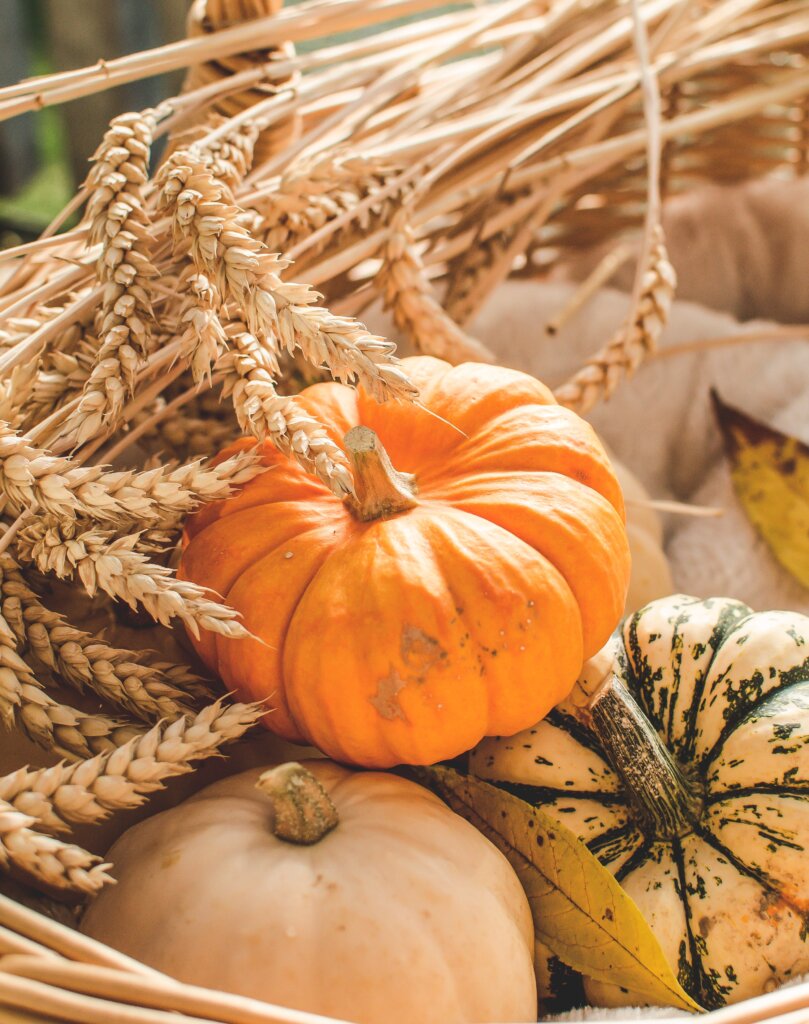 Pie Puns & Wordplay
Whether you are getting prepared for Thanksgiving or embracing some Fall baking, these Instagram captions & wordplay are to pie for.
Time to bake the world a better place
Beauty is in the pie of the beholder
You're the apple of my pie
These dessert options will do piesly
I literally pecan't even
I s'pie with my little eye…
Pie love this time of the year
I only have pies for you
Go on and bake my day
Letting out a Pie of relief
Eyes on the pies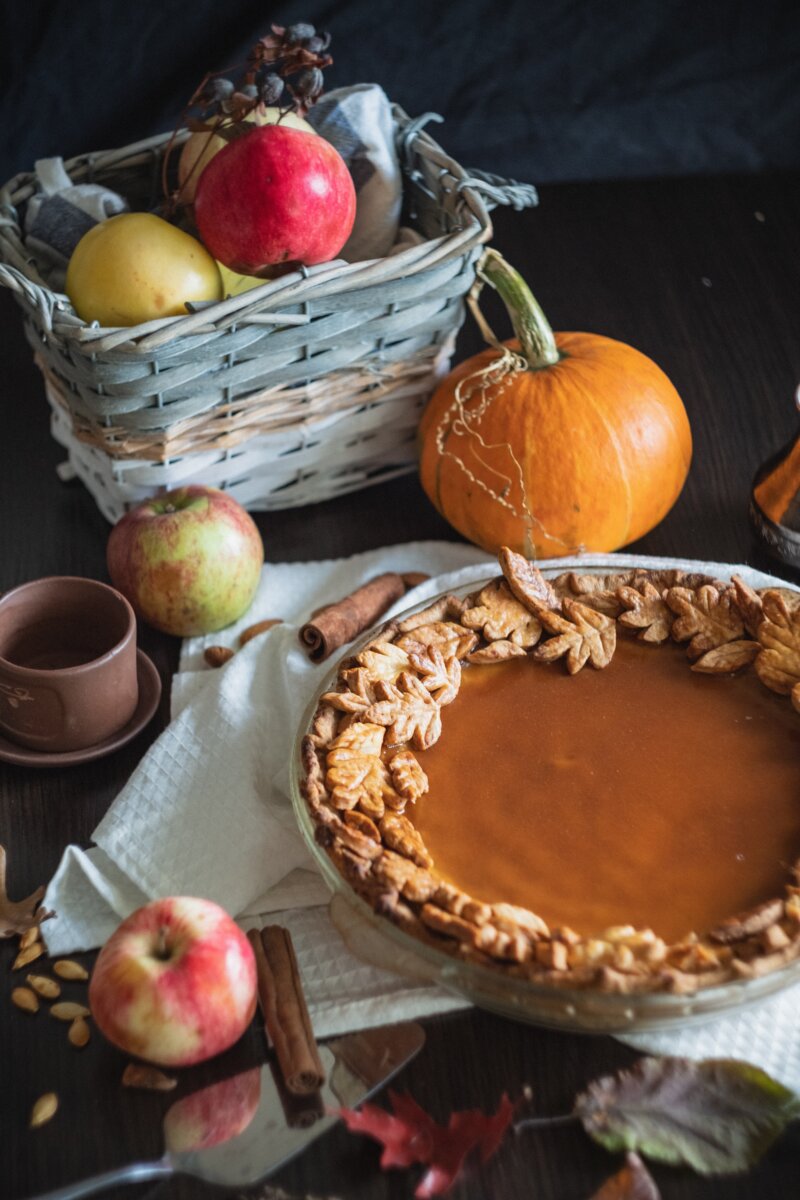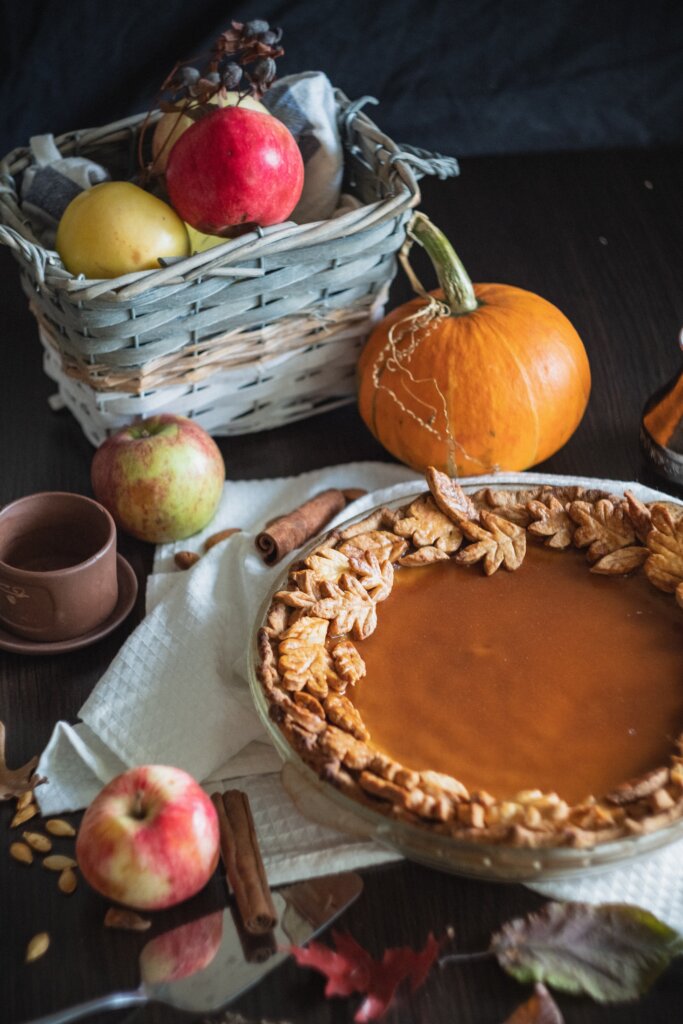 Fall Fashion Puns & Wordplay
For those of you obsessed with sweater weather and everything cozy this season, here are some Cardi-gold captions for your Instagram.
Fall fashion is just Flan-tastic
Be glad and wear plaid
What's the best vest to wear in the fall? A har-vest
Time to channel the flannel
Trends come and go but flannel is forever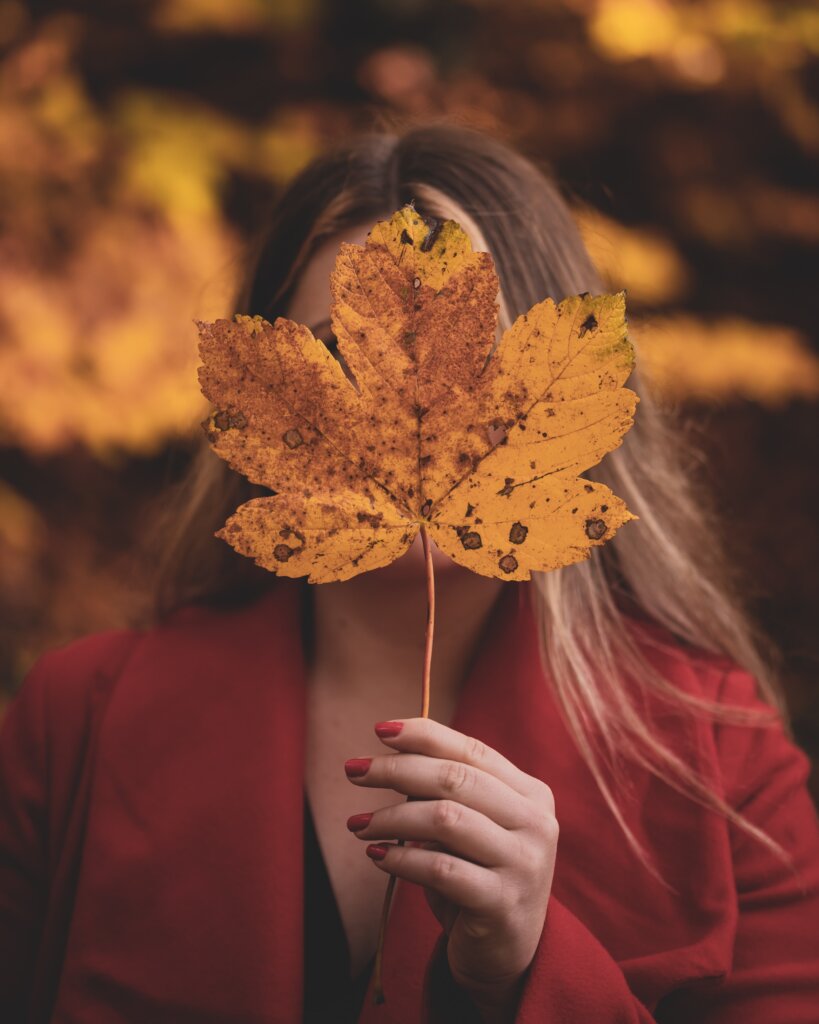 Did we miss any of your favorite Autumn puns?
Let us know in the comments so we can add more to our list!