*FYI - this post may contain affiliate links, which means we earn a commission at no extra cost to you if you purchase from them. Also, as an Amazon Associate I earn from qualifying purchases. Check out our Privacy Policy and Disclosure. for more info.
If you're currently seeking cute pumpkin puns for Instagram captions, here's some good news: you're well ahead of the Carve.
That's because in this post, you'll find a collection of some of the cheesiest, funniest, cutest and most wonderful pumpkin puns on the Internet. If you think punny pumpkin captions are lame, thank Gourd you found us! We're here today to Squash that belief for you.
We've separated our best pumpkin-themed puns and jokes below in different categories, from pumpkin pie puns and pumpkin patch puns to good old fashioned dad jokes about pumpkins in general. Well, it's time to pumpkin spice up your captions… Let's go!
Using one of these pumpkin puns in your content? We'd hugely appreciate if you linked back to this page with credit.
Pin for later:
Cute Pumpkin Puns, Wordplay & Jokes for IG Captions
Whether to pair with a pumpkin patch photo or a fun pumpkin-themed sign or card, these general pumpkin puns are adorable and sure to strike a gourd with all your loved ones.
Throw one of these pumpkin puns into an Instagram caption and you'll definitely squash all previous engagement records. We're beyond pumped to share these with you.. let's go!
I love pumpkins… they just really strike a Gourd with me.
Here's me Squash-ing all hopes of a happy diet this Fall.
I'm here for a Gourd time, not a long time.
Just super Pump'd to be here.
If you love Fall as much as I do, we're probably Pumpkin-dred spirits.
For the love of gourd, someone get me a PSL.
In Gourd we trust.
Thank Gourd it's Friday!
Honest to Gourd, pumpkins are my favorite.
Oh my gourd, it's officially Pumpkin Spice Latte season.
So… do you want the bad news or the gourd news?
Feeling like a jolly gourd fellow!
Gourdness gracious, what a beautiful day today was.
Doing a world of gourd today.
Sorry if this photo looks weird, I was a little caught off gourd.
Feeling gourd-geous today.
Hey, what do you get when you accidentally drop a pumpkin?
Squash.
Hey, how do you mend a broken pumpkin?
With a pumpkin patch.
My life motto? Go big or gourd home.
I'm the Gourd of the Rings and this pumpkin is my precioussss.
I'm not a big fan of the gym but I do like pumpkin iron.
This is definitely Squadsh goals.
Why did the pumpkin cross the road?
The crossing Gourd said so.
What is a pumpkin lover's favorite sport?
Squash.
Just a Gourd girl waiting for her PumpKing.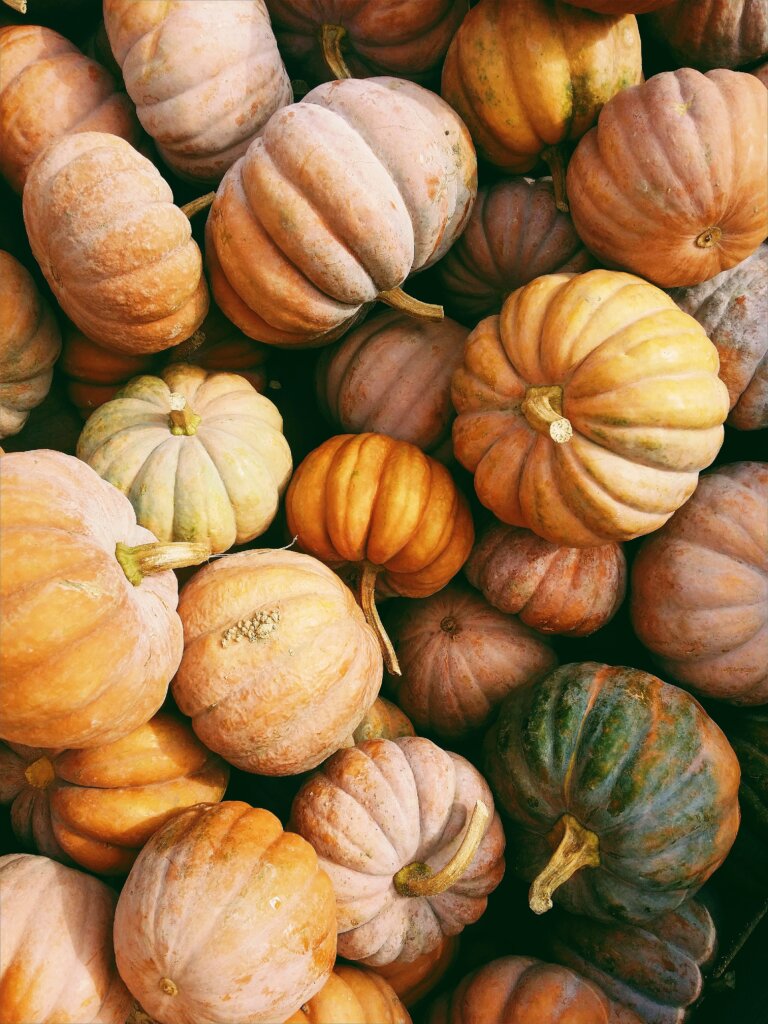 Pumpkin Pie Puns, Wordplay & Jokes
Looking for some cute pumpkin puns related to Fall's most beloved dessert? Here are some pumpkin pie puns that will spice up all your captions and make the perfect pair for any pumpkin pie related photos. We think these may be some of the best pumpkin pie puns and jokes on the Internet, but hey, maybe we're a little pie-ased.
How do I look? I've been working a lot on my pumpkin pie-ceps lately.
I'm really into fitness these days. Fitness whole pumpkin pie in my mouth.
Call me pumpkin pie-ased, but I think Autumn is my favourite season.
It's too cold out there to ride my bike… Get me a pumpkin pie-cycle instead.
Apple pies are great but I'm definitely pumpkin pie-curious.
The biodiversity of the world is fascinating, but I'm more into pumpkin pie-odiversity.
My favorite school subject? Pumpkin pie-ology.
My golden rule is to never fill up on the main course… gotta keep your eyes on the pies.
This year for Halloween, I'm going to be a Pumpkin Pie-rate.
I'm kind of into Pilates yes…. Pumpkin Pie-lates.
I'm always keen to get a Slice of the action.
Pumpkin pie is truly the food of the gourds.
As I finished my last bite of pumpkin pie today, I couldn't help but wonder: "Why do all gourd things come to an end?"
I've got sole Crust-ody over this amazing pumpkin pie.
In pumpkin pie we crust.
I'm a big fan of pumpkin pie, so you can say I'm pretty crustworthy.
If someone opened up a bakery and served only pumpkin pie, I'd be the first crustomer.
I like enjoying my pumpkin pies with piece and quiet.
The pumpkin pie is ready so it's time to piece out.
When it comes to pumpkin pie, I'm definitely the piecekeeper in our family.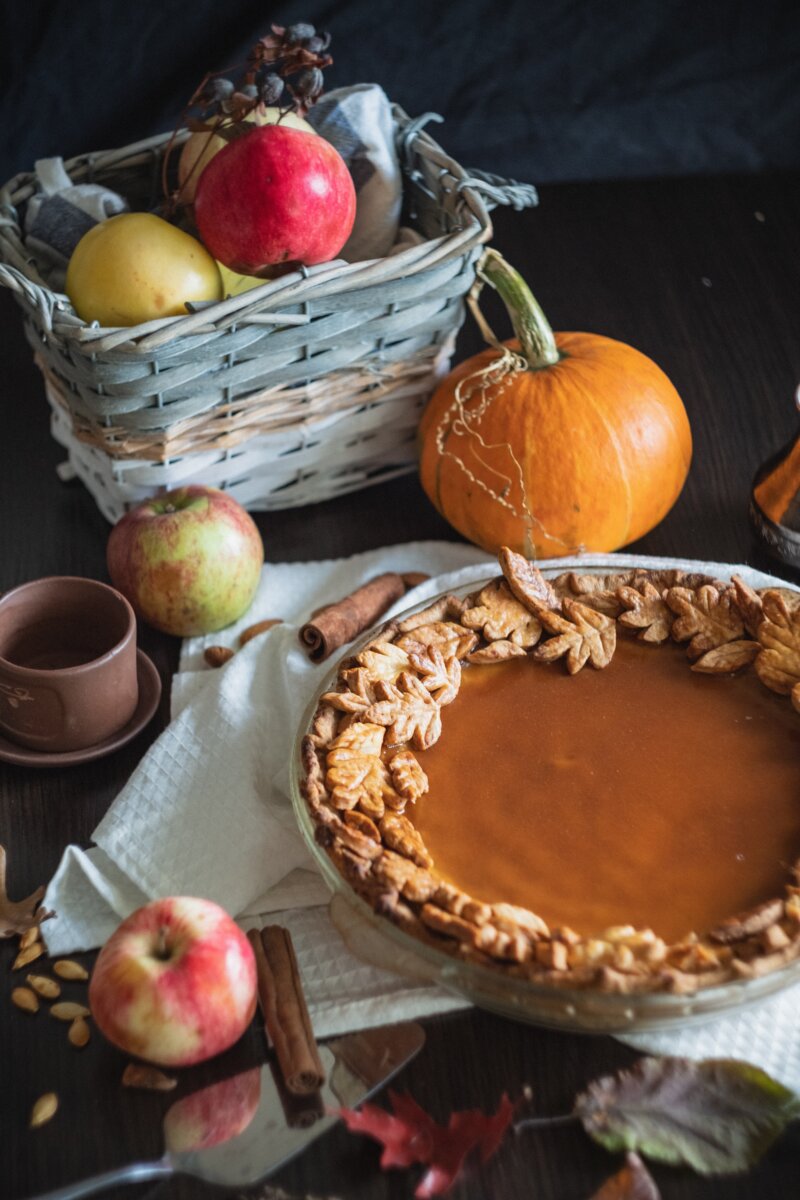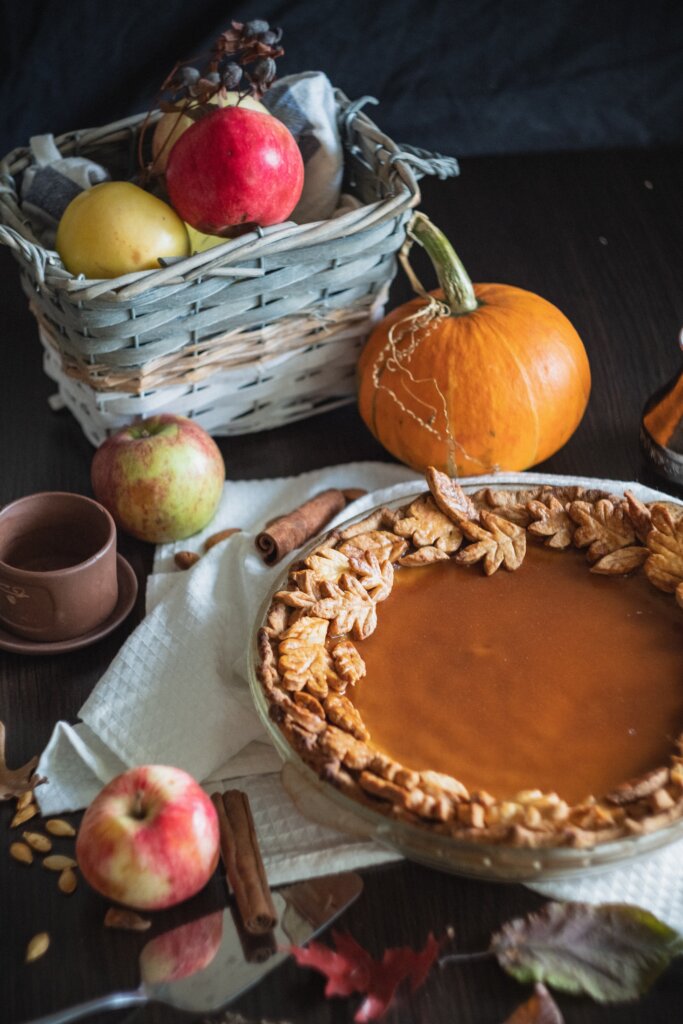 Jack o Lantern Puns & Jokes
While Fall is usually a busy time for all, we always try to carve out a little time for relaxing and indulging in some Halloweeny past times, like creating epic Jack o' Lanterns. Looking for the perfect Jack o' Lantern pun or joke to go with Instagram captions of your beloved creation? Here are some punny ideas we've carve-fully assembled…
I'm kind of a Jack o' Lantern of all trades.
I'm always ahead of the carve.
When life throws you a carve ball, make a Jack o' Lantern.
Creating this Jack o' Lantern was definitely a steep learning carve.
Pumpkins are delicate – make sure to handle with carve.
What a fun Jack o' Lan-turn of events…
I hate to break it to you, but you really don't know Jack o' Lantern.
I wanted to hog all the carving supplies but I didn't want to be a Jerk o' Lantern.
What do you call a Jack o'Lantern that does sports?
A Jock o' Lantern.
When you go to a party and there's a Jack o' Lantern, you know it's gonna be lit.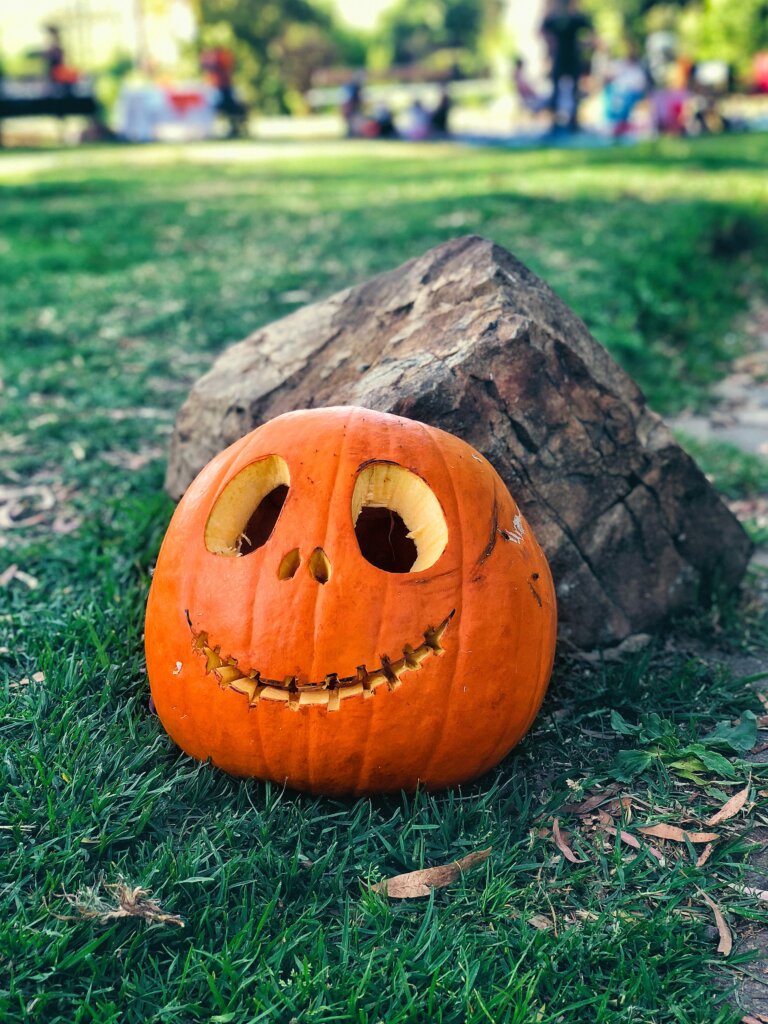 Pumpkin Spice Puns & Jokes
One of the best things about Fall? Pumpkin spice and everything nice. It doesn't quite feel like Fall until you've picked up your first PSL of the season and posted about it, so make sure your followers like your post a Latte by using one of these genius pumpkin spice puns or jokes.
I like to Pumpkin spice things up.
I'm not gonna say I'm addicted to PSL, but I do like pumpkin spice a latte.
I'm all about the Pumpkin Spice, Spice, baby.
What's Darth Vader's favorite autumn drink?
A pumpkin space latte.
If I were a Spice Girl, I would be Pumpkin Spice.
Today I spilled some pumpkin spice latte on my shirt… but oh well, sip happens.
A morning PSL makes for a brew-tiful day.
Don't talk to me before I've had my Pumpkin Spice latte – I probably won't give a Frapp.
If it's basic to like PSLs, then just call be a Basic Witch.
Cheers to PSL season and finally getting my Sip together.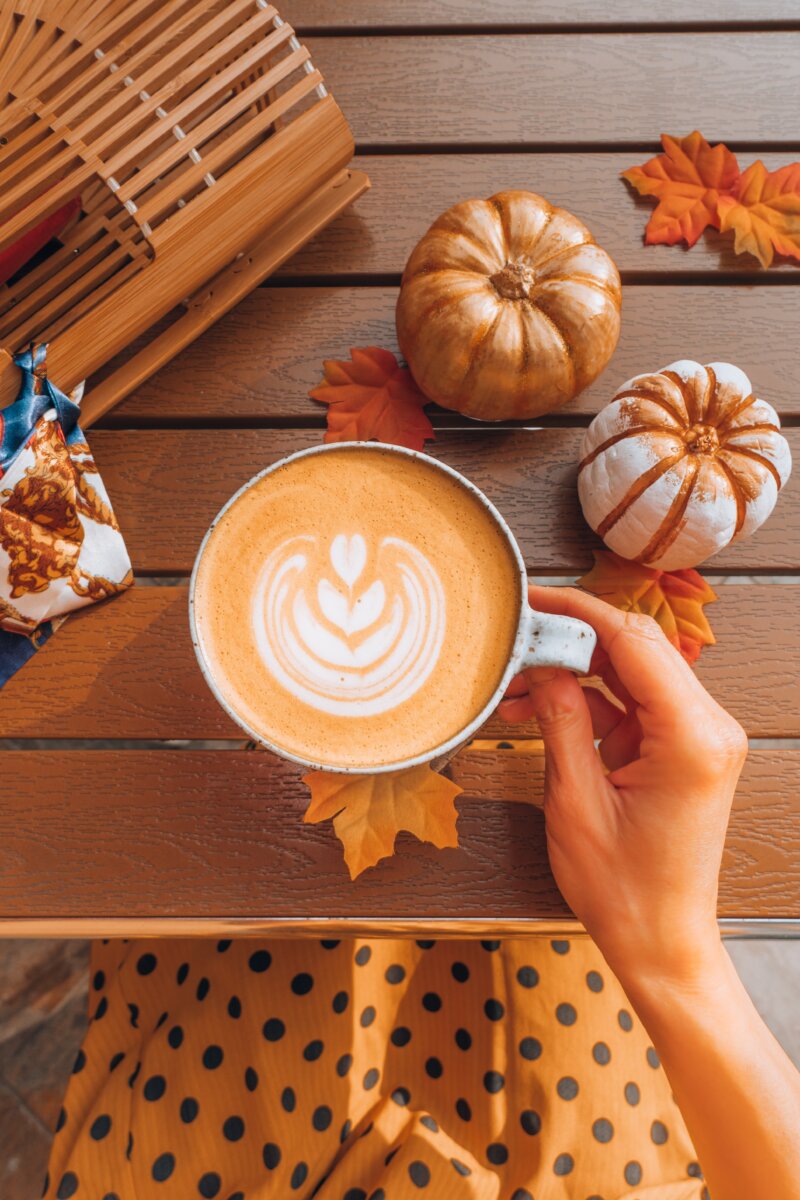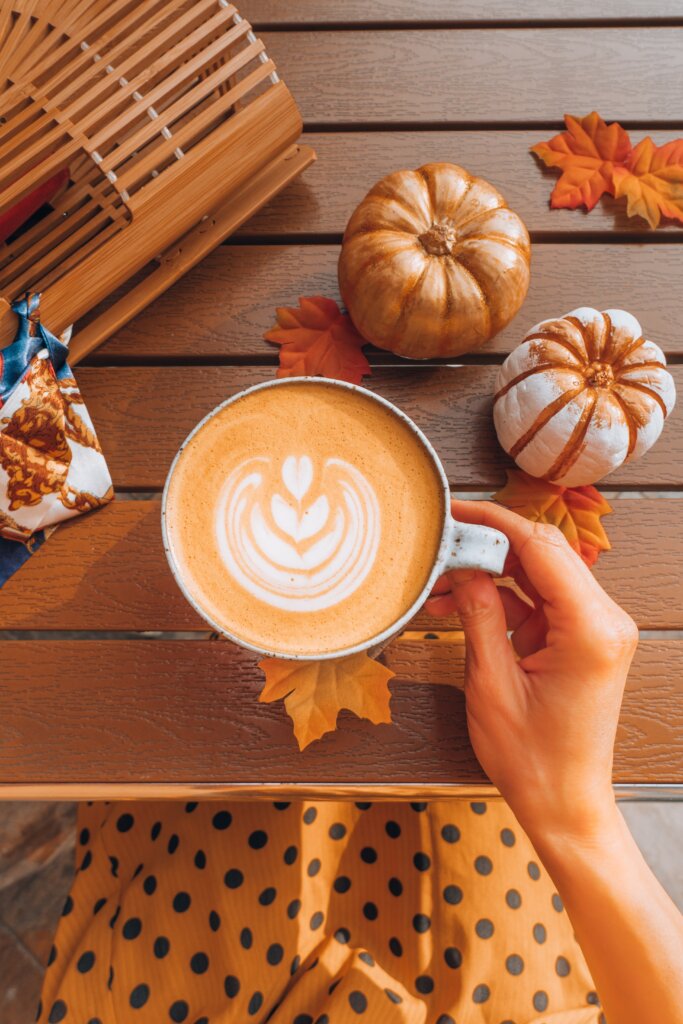 Pumpkin Patch Related Puns & Wordplay
Lastly, let's tackle some pumpkin patch puns. Looking for the perfect accompaniment to your pumpkin patch pics of the season? These captions will make you #SquashGoals…
Sorry if I've missed your calls – service out here is a little Patch-y.
Having a really Gourd time at the pumpkin patch.
I love pumpkins but I have to admit this was a really Seedy part of town…
Orange you glad to see me in my element?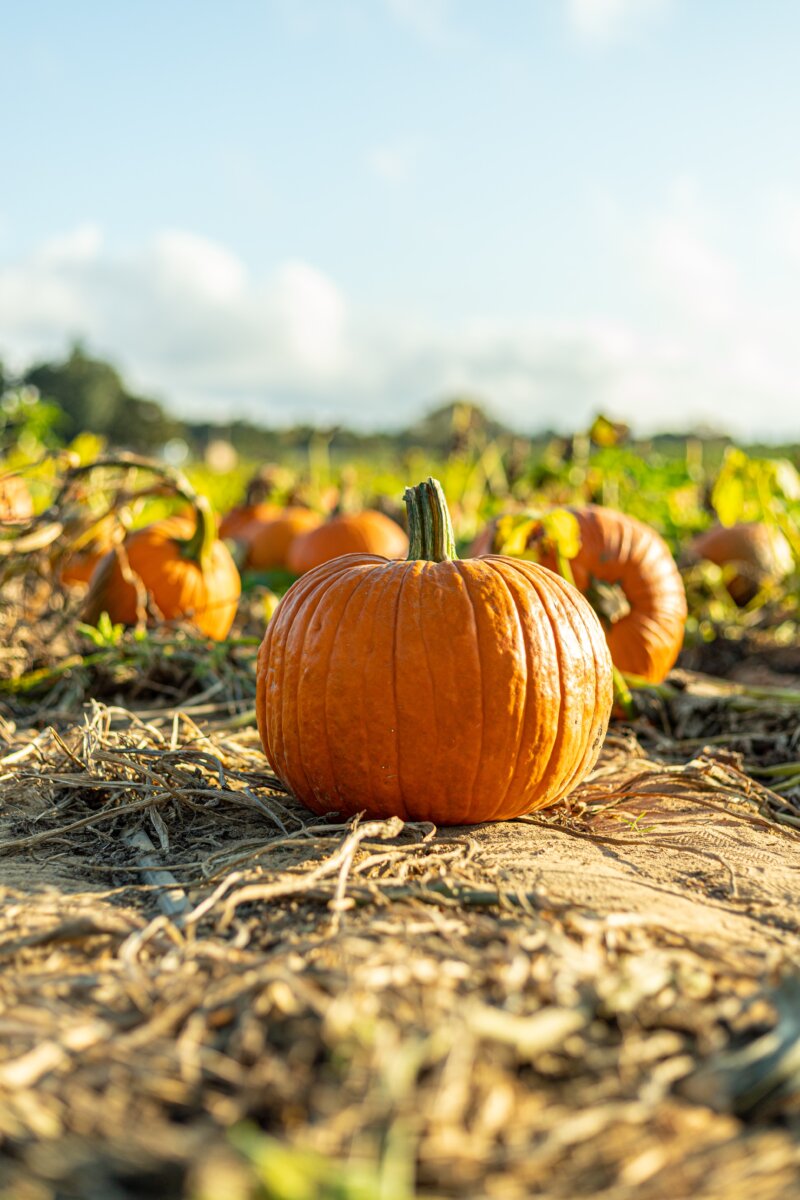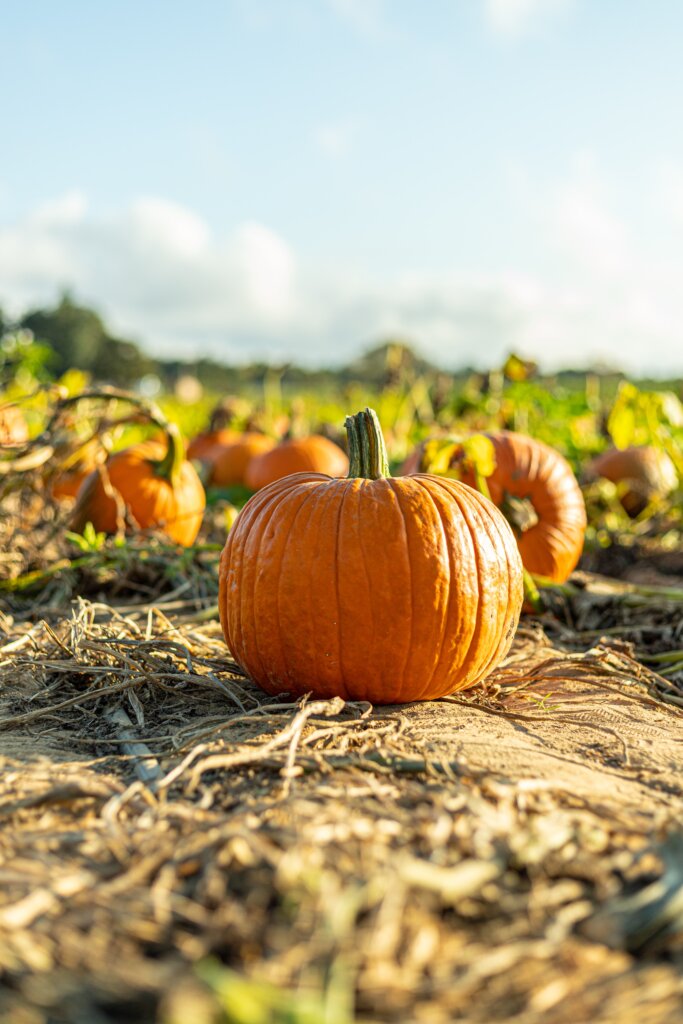 Any more ideas for cute and funny pumpkin puns?
Let us know in the comments! Hope this roundup was helpful creating the perfect Instagram caption, Halloween card, or whatever else you're working on. We'll work on pumpkin out more Fall content for you soon!