*FYI - this post may contain affiliate links, which means we earn a commission at no extra cost to you if you purchase from them. Also, as an Amazon Associate I earn from qualifying purchases. Check out our Privacy Policy and Disclosure. for more info.
Buying gifts for a baby is never easy—it's not like they're the most adept communicators, after all. It's particularly hard to determine what kinds of things a baby would need, want, or use—especially for those without kids themselves. And, while it's hard to imagine a personalized gift for a miniature person that's still developing a personality (the thing's in diapers—how picky can it really be?), there are myriad options for customized baby gifts and personalized baby items!
And while it's fair to be skeptical about how much of their experiences babies retain or even understand, the feeling of making a baby happy is truly unparalleled, and it's important to remember that these are also gifts for the parents (though they can often feel like a supporting cast to the main production)—buying a thoughtful gift for their baby is an indirect and affecting way to convey your appreciation for them.
So, without further ado, here's a curated list of personalized baby items for your consideration!
Pin for later: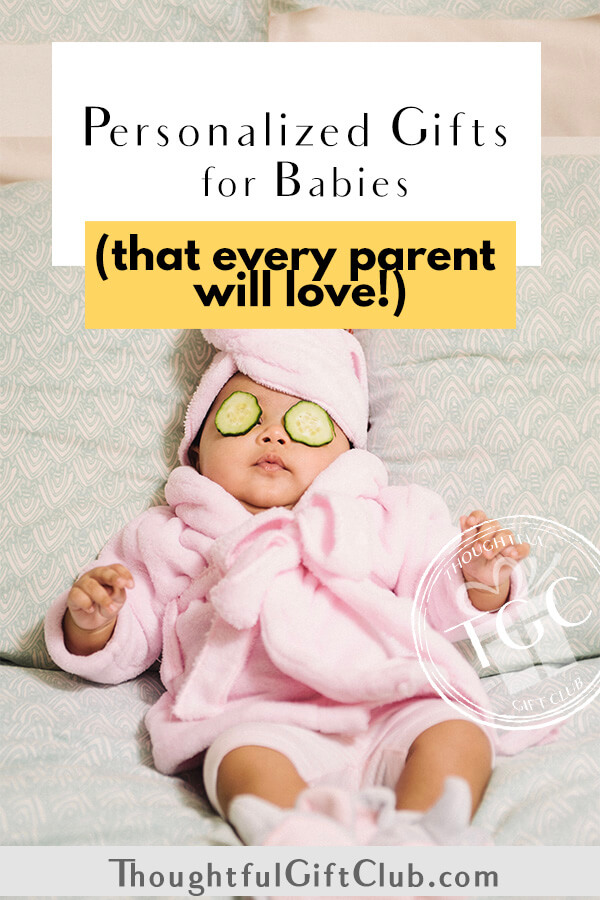 ---
Personalized Gifts for Babies under $20
Don't want to break the bank for a gift the baby will likely not remember? We got you covered! Here are all our customized baby gift suggestions for under $20!
---
Personalized Pacifiers
Pacifiers and babies go together like PB&J—it's almost unconscionable to imagine a baby that isn't sucking at a pacifier, and most parents will attest to the utility and necessity of having a pacifier on hand. Pacifiers seem to work like alchemy—they placate babies in a way that's virtually unrivaled. The best thing about this gift is that it's something the baby and parents both will derive use from!
Here are some personalized pacifiers even adults can appreciate!
This personalized dummy pacifier soother is a great place to start. You have the option of imprinting the baby's name, and customizing the teat, size, and color. Also, they do sell pacifiers with graphics (e.g. Dumbo) for the exact same price, so it may be possible to customize the graphics, too!
This French customizable pacifier surpasses the $20 limit just slightly, but shipping is free. These pacifiers are handmade and can be customized with your choice of text. The 'cut' (Taille) and 'shape' (Forme) can also be tailored. And possibly the biggest personal incentive for you might be that your friends start perceiving you as being exceptionally sophisticated for procuring a European pacifier—but your secret's safe with us!
This cheaper customizable pacifier is another French product, but it's about half the price. You can customize the cut and size, and add a customized word (e.g. a name) on the binky. The primary difference is the wide variety of colors available.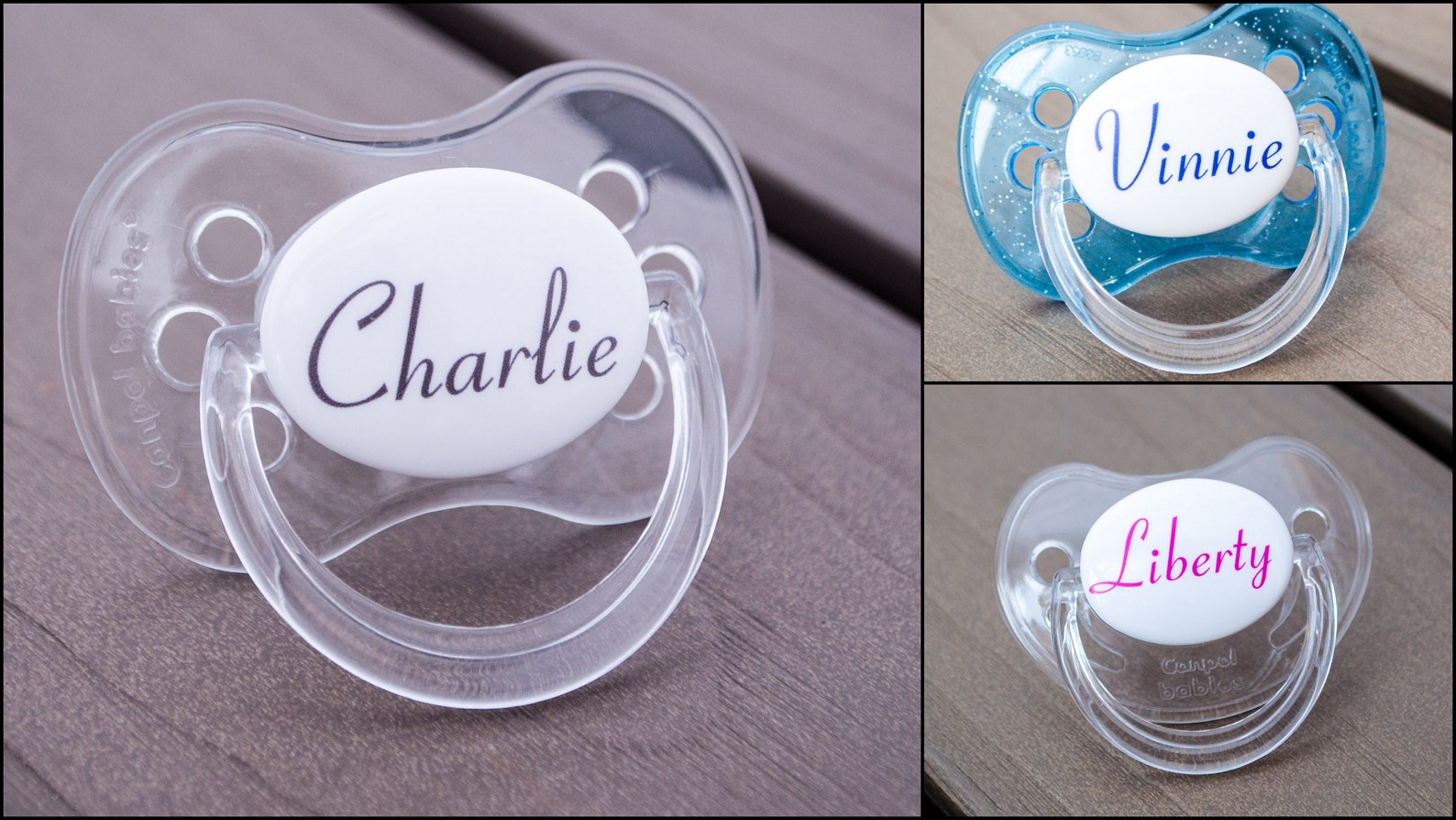 ---
A Personalized Leather Stamped Pacifier Clip
Here's another great and feasible option that is pacifier adjacent. Pacifier clips can be great and fashionable accessories that help parents keep track of their pacifiers. When browsing, you'll encounter an abundance of options, but most of the options are practically carbon copies. Our personal favorite is this standout personalized leather stamped pacifier clip.
This handmade clip truly distinguishes itself from all the other options, and it's a great and enduring accessory that will even make other adults jealous. It's particularly great for those who are partial to a rustic aesthetic. You have the option of including a stamped, metal name-plate on the clip (7 letters max), and there are a plethora of styles to choose from—from striped to leather to faux-hair, this pacifier clip truly transcends its competition! Click here to check prices and reviews.
---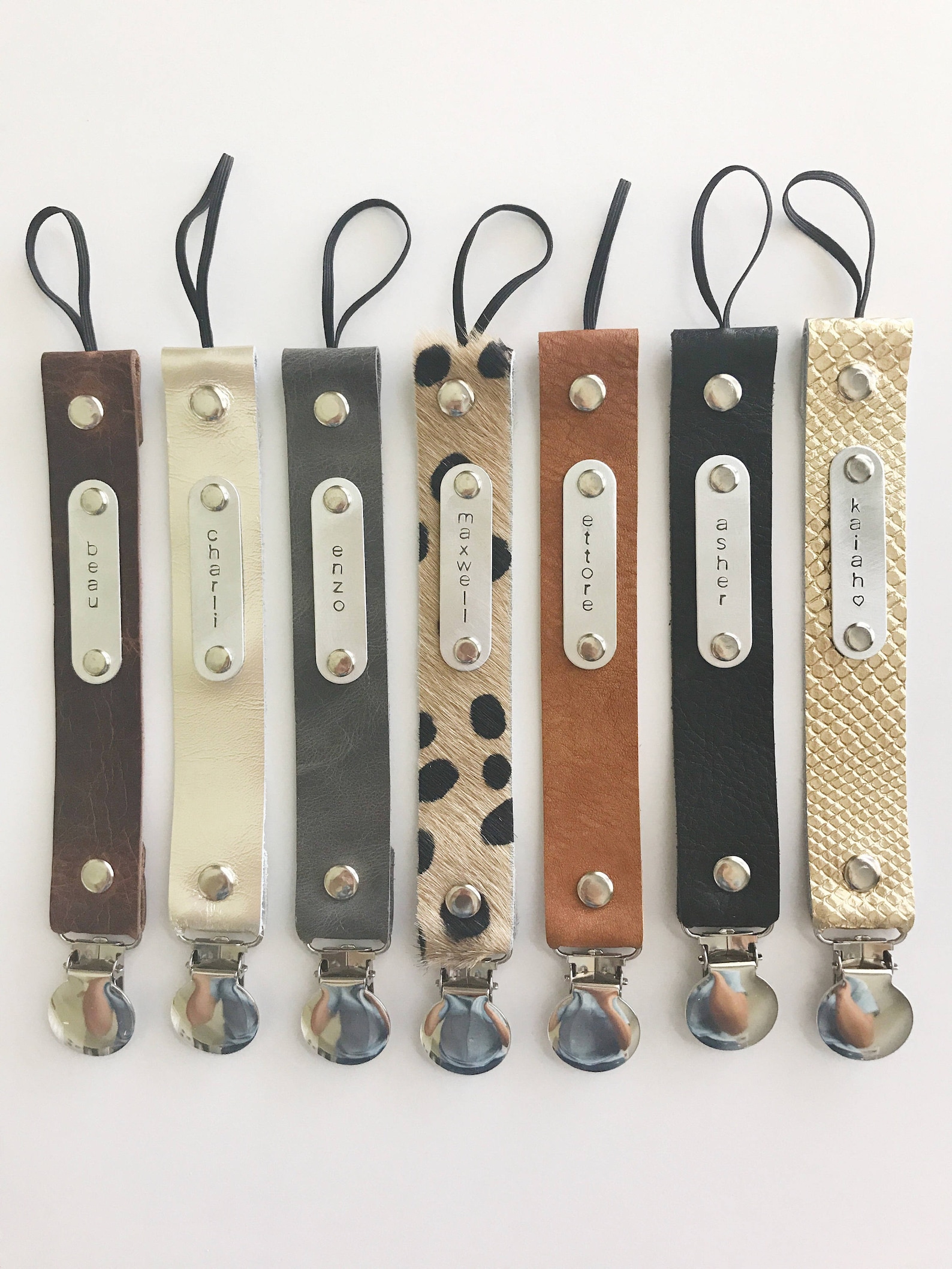 A Personalized Baby Blanket
It goes without saying that every baby needs a special blanket. When considering what kind of blanket to get, the most crucial factor is, of course, comfort—and luckily, you can get comfortable blankets on the cheap! This handmade personalized baby blanket is a great and affordable mink-like option! You can customize the dimensions of the blanket and add a name to it. You can even customize the color. Click here to check prices and reviews.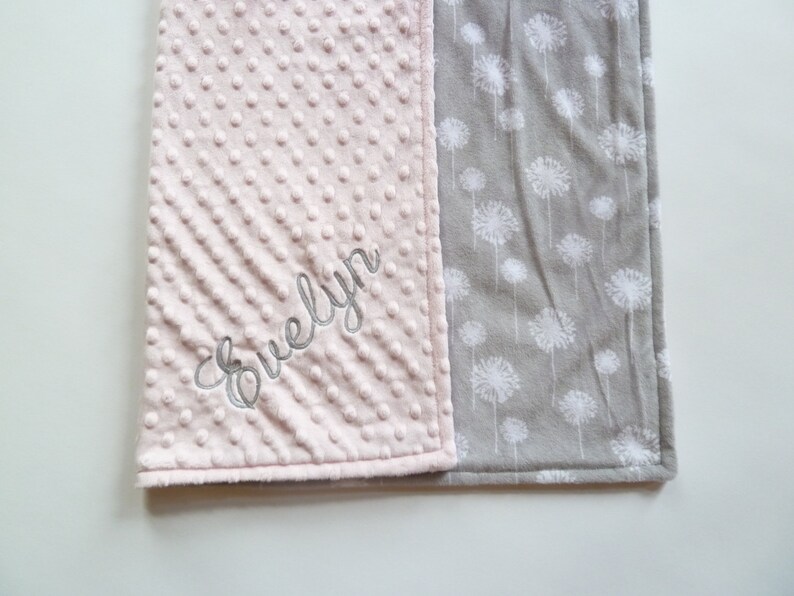 ---
Personalized Baby Hats
You might feel compelled to put a hat on a baby because they look adorable in them, or you might want to cover their too-big and oddly shaped head (calling their heads disproportionate would be an understatement). Regardless, a baby hat is a great gift.
Particularly in areas where the weather is frigid, this might be the perfect gift to help keep the baby healthy. With the right hat, they'll stay warm and look good doing it—it's a win-win, right? This is a great turban-styled handmade sweater knitted blush hat that's uniquely designed—it's sure to stand out, and it looks unbelievably warm. Sizes range from newborn to adult—so maybe you can get the whole family a matching set.
If that's not your style, there are always more traditional options, like this knotted bamboo and organic baby hat. They're handmade, eco-friendly and designed to be skin-friendly. And, since it is an eco-friendly brand, it only makes sense that the range of colors is almost exclusively earthy! Click here to check prices and reviews.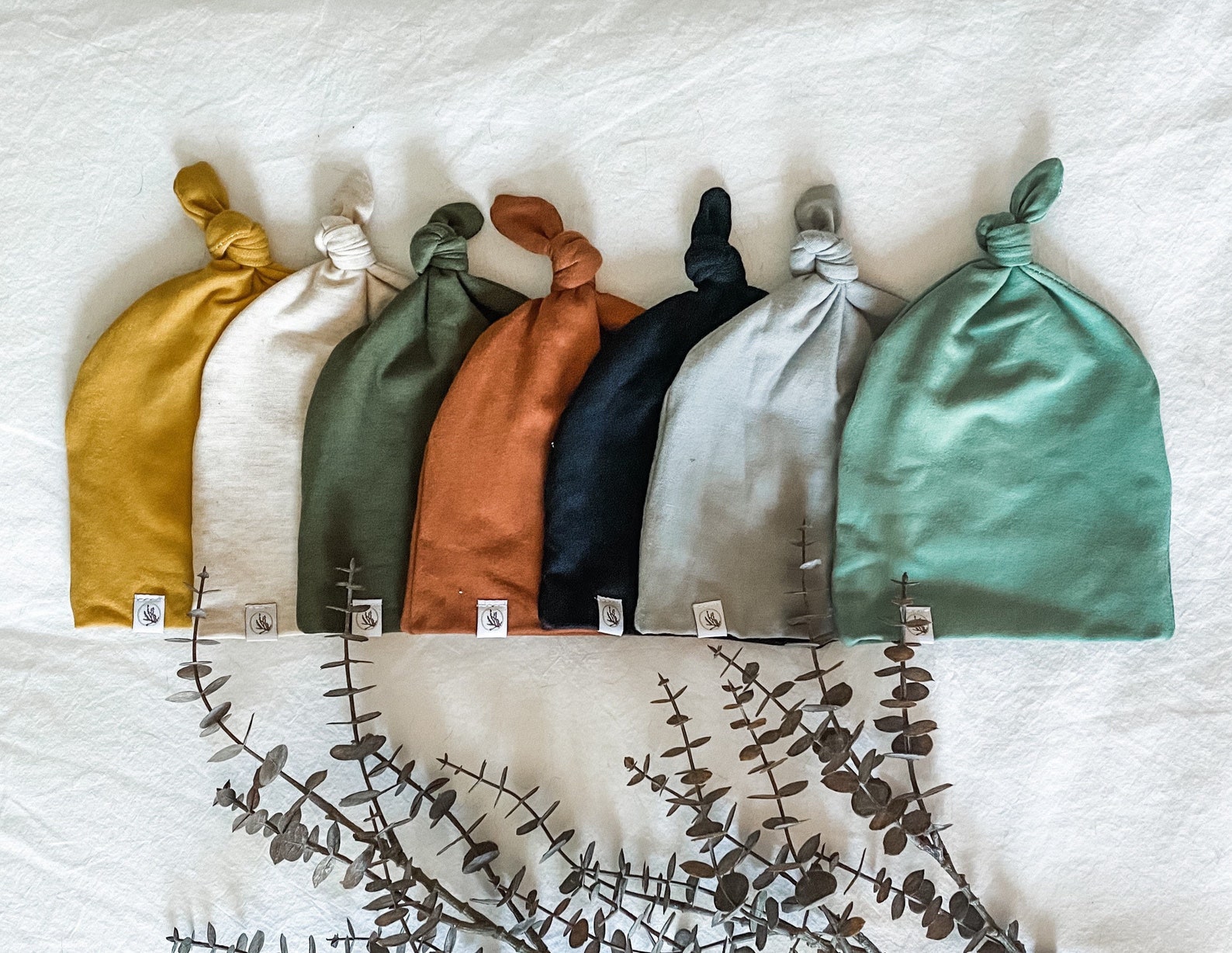 ---
Personalized Gifts for Babies under $50
If you're looking to buy something a little more ostentatious, but still don't want to break the bank—it is a baby after all, and it's not like it's your baby—there are multitudes of options. Here are our favorites!
---
Personalized Baby Onesies
The staple of baby fashion before they're able to stand on their own will always be the onesie. They're so comfortable even adults love finding excuses to wear them. This makes personalized baby onesies the perfect gift—and while there are plentiful options for under $20, the really special and quality options are a little more expensive.
One of our two favorites is this organic cotton ribbed onesie, which comes in a great selection of colors and sizes. These onesies are handmade with 100% organic cotton, so you know it'll last! Our other favorite is this handmade rad like dad green baby onesie! If you're partial to the father for whatever reason—everyone plays favorites—this would be a great gift. Dads sometimes feel eclipsed in the spectacle that is parenthood. Click here to check prices and reviews.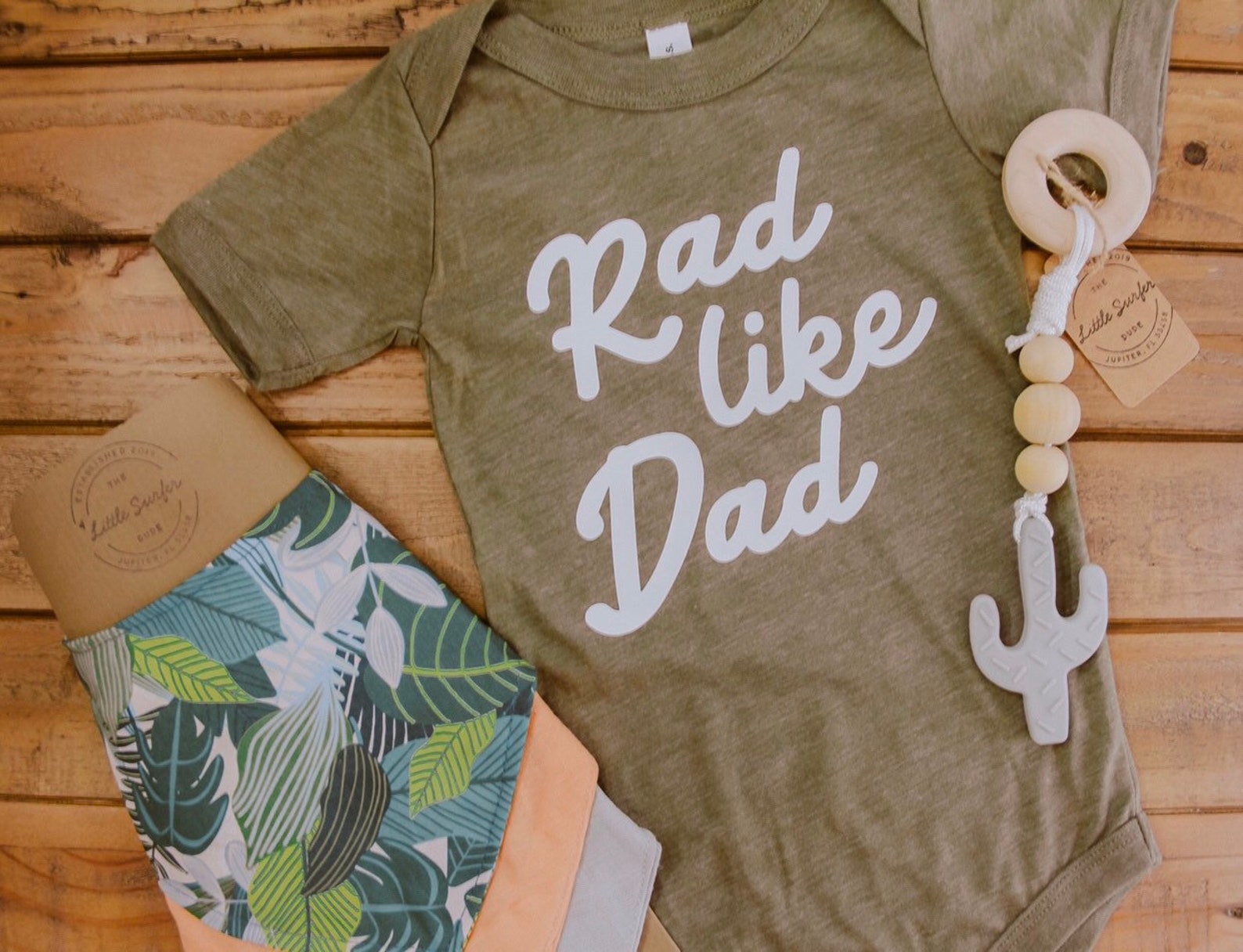 ---
A Personalized Stuffed Animal
Everyone had their favorite stuffed animal growing up—and there's nothing quite like having a special and personalized stuffed animal to imbue it with that ineffable quality that makes us cherish things for our entire lives. There are, admittedly, loads of options out there—but here are our recommendations!
This personalized stuffed bunny is a great gift for a baby that's easy to envisage migrating to their college dorm (after they've grown up, obviously–unless the baby is that precocious). You can personalize it by inputting the thread color, font choice, and the name you want threaded into the those big soft ears!
Or you can choose one of these personalized stuffed animals from all over the animal kingdom! You can get their name and birth stats stitched across their belly—though it might look like they just finished serving a bid at the most adorable prison in the world like true career-softened criminals. These are handmade and the variety of options makes them stand out!
Lastly, you can go with this oldie but goodie: a personalized bear. It might seem a little played out, but the classics are classics for a reason. These are handmade and crocheted. You can choose between embroidered or plastic eyes, and you have the option of stitching a name across its stomach! Also, there appears to be a color selection for those who aren't fond of the traditional brown bear.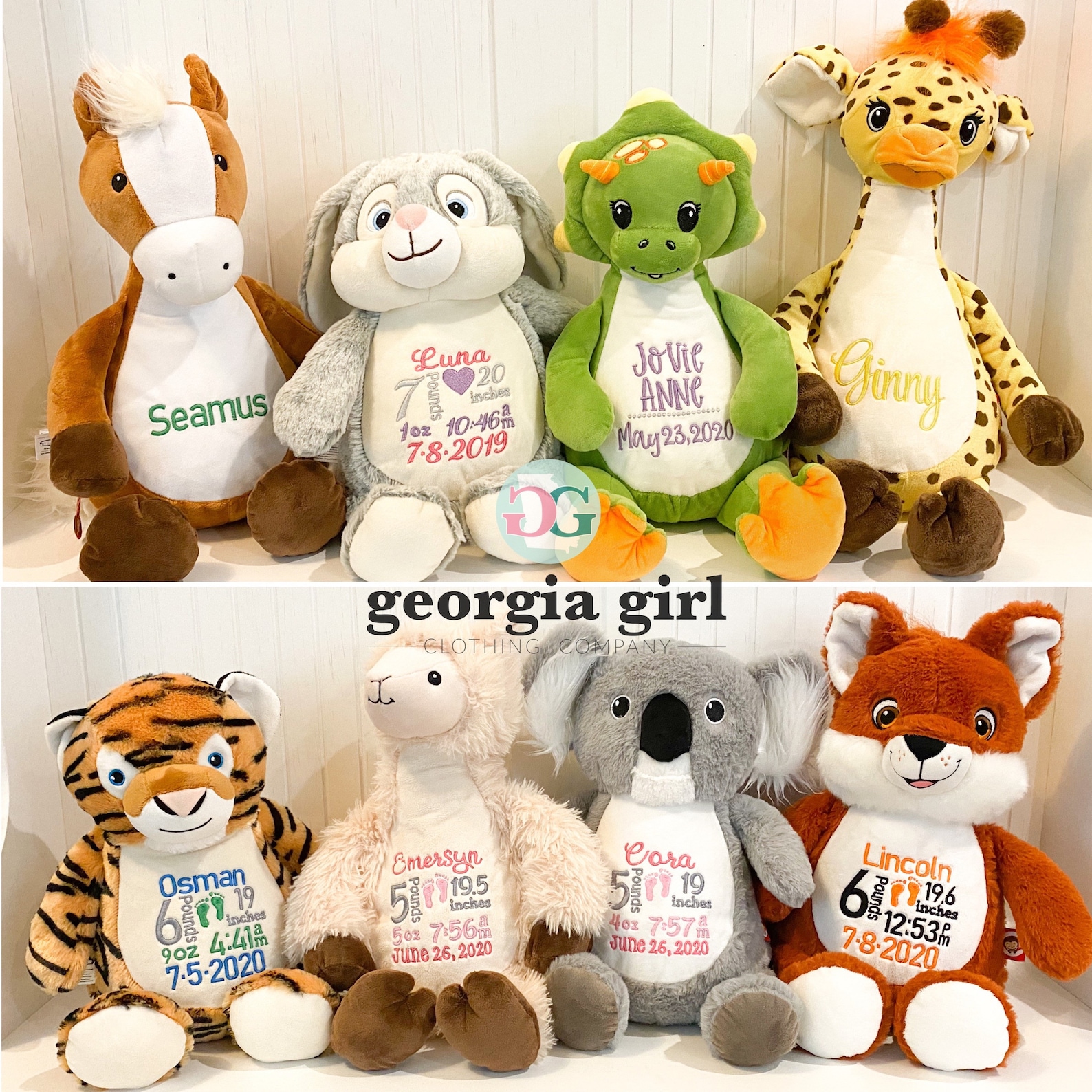 ---
A Personalized Children's Book
Exposure to language and literature can't be started too early. The earlier babies are introduced to both, the better! That's why this personalized book of nursery rhymes and poems for newborns and toddlers is one of the coolest and most cognitively stimulating presents you can get! You can customize the binding and book cover color. And what better way to engage a baby than to include its name in the book (because we're especially self-centered as babies—though that doesn't change a whole lot with age in my experience)? Each printed book is personalized so the baby's name is integrated as a critical part of the story. Click here to check prices and reviews.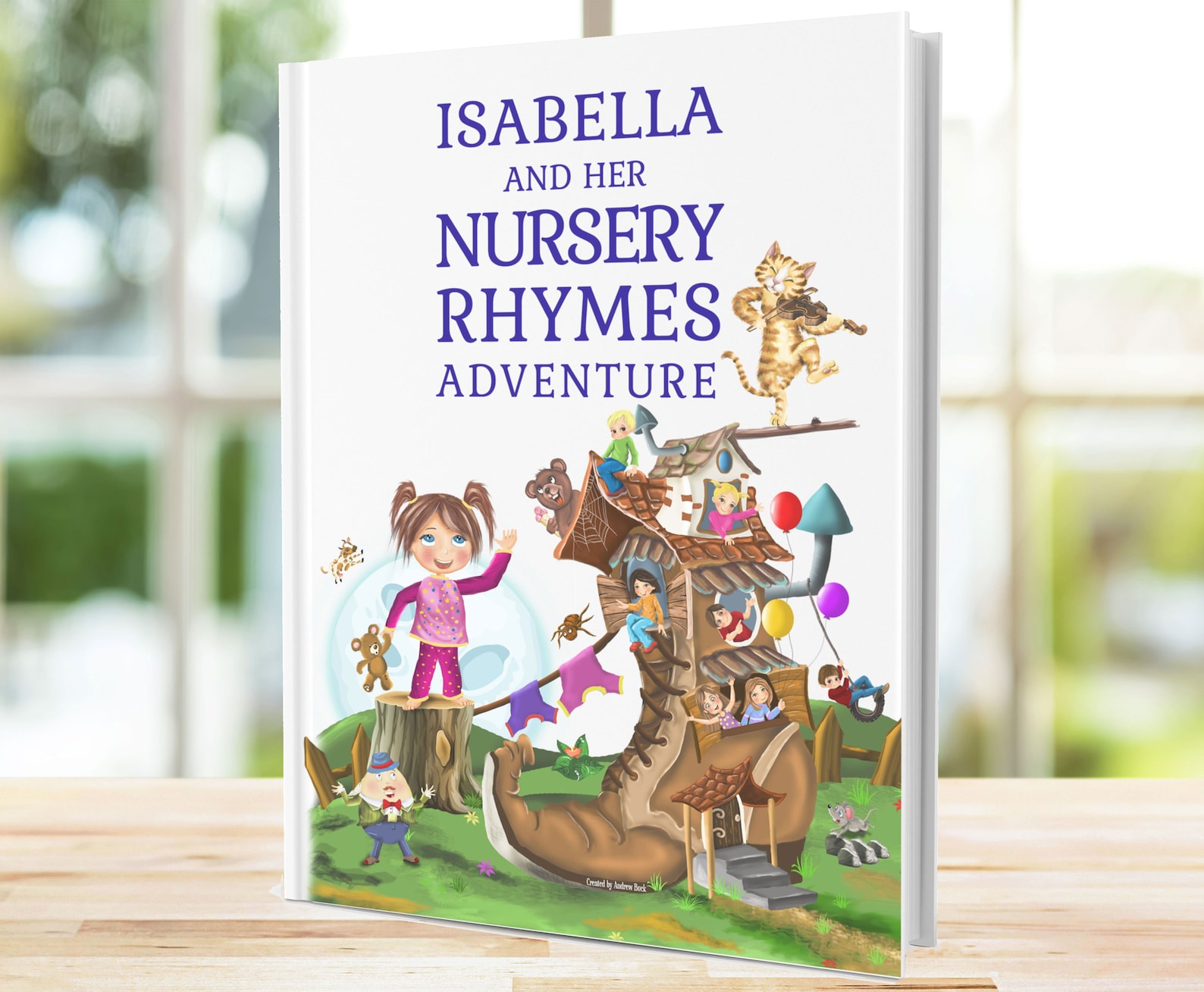 ---
A Crib Bumper
This is perfect for the more neurotic parents, though it's fair to assume that parenthood necessitates a certain degree of neuroses. In some ways, babies are living the dream. They only really have to worry about eating and sleeping. For the latter part of their responsibilities, it's important to ensure they're safe and secure when rolling around (or whatever they do in their free-time) and getting much needed rest. That's why this double braided crib bumper is a great gift for babies. This handmade item has free shipping in the US, and you can customize the size and primary color.
Click here to check prices and reviews.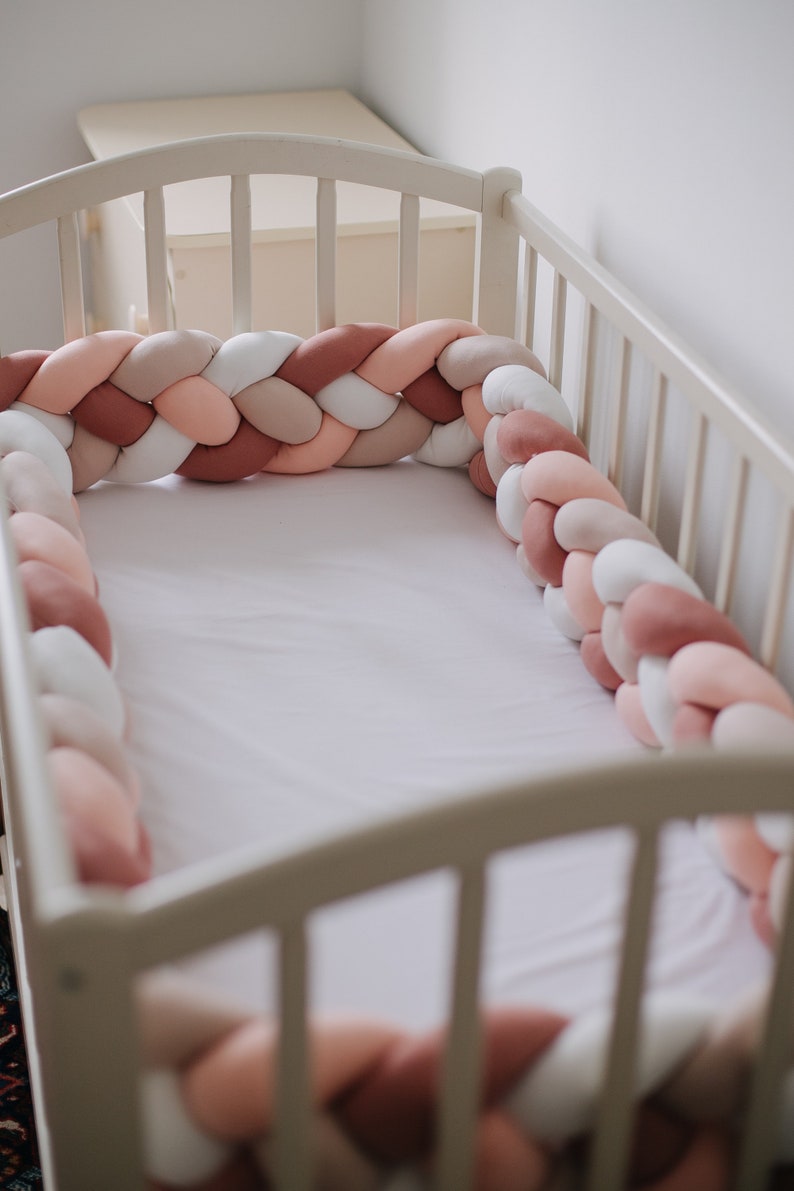 ---
Personalized Gifts for Babies Under $100
If none of these are a grand enough gesture and you're trying to really quantify how much you appreciate this baby and their parents, then there are plenty more impressive personalized gifts for babies out there to choose from. Here are our favorites.
---
Personalized Pacifier with Gold
This is definitely too much bling for some people—but for some, it might be perfect. Some parents have no qualms with bedazzling their baby (how has MTV not made that a show yet?), and this personalized pacifier with gold is the perfect gift for them! This handmade flashy pacifier is a little pricey, but you can personalize it by engraving your baby's name, and you even get a fancy gift box to go with it too. It's definitely worth it if it's your or their thing.
Click here to check prices and reviews.
---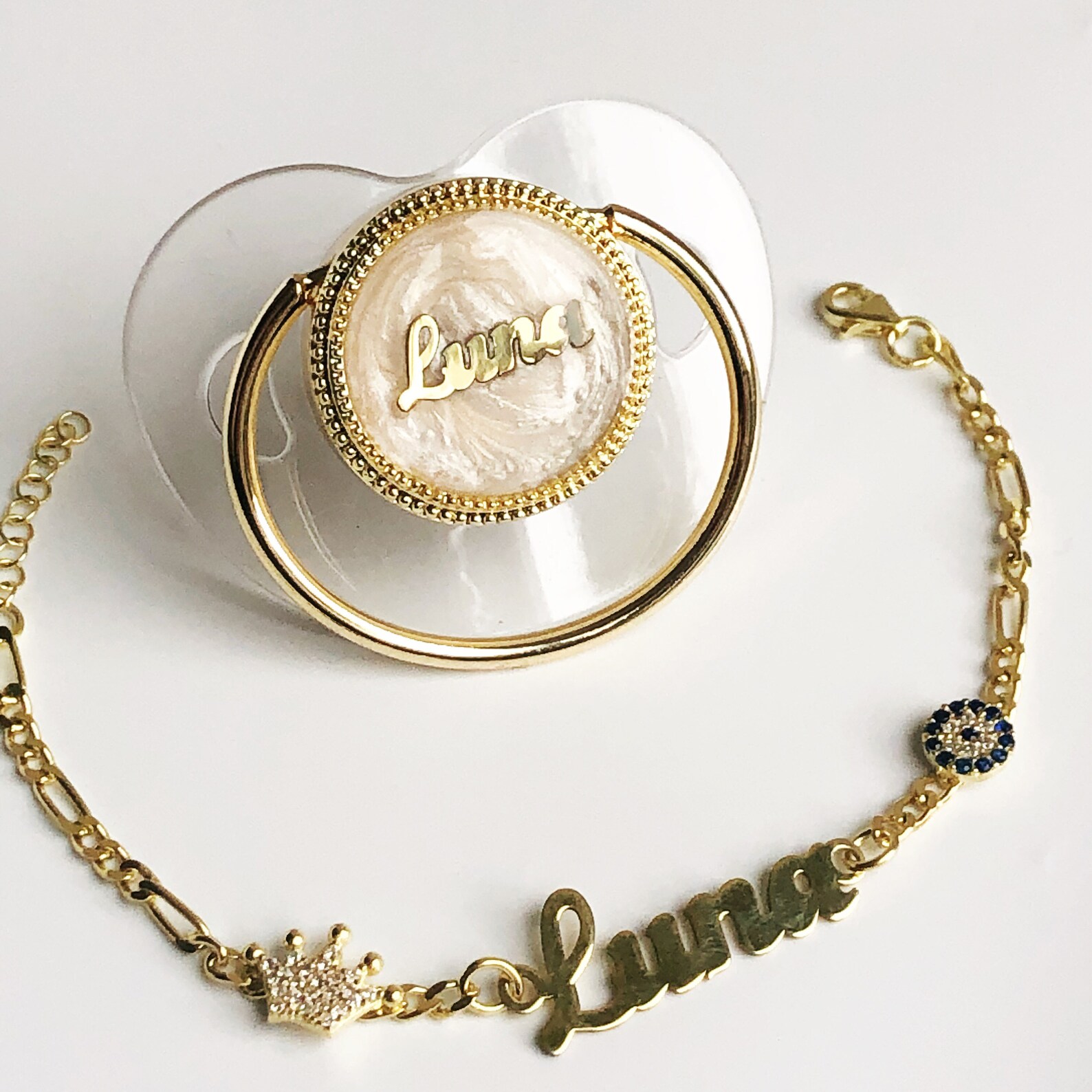 Personalized Crib Mobile
Babies spend loads of time in their cribs. It's practically their nine-to-five. Why not splurge a little bit and get them something nice to look at and soothe them? This custom mobile is a great option—though it's important to remember there will be parents that aren't as flexible with the aesthetic of their nursery, so this probably isn't for them (refer back to: neuroses). For the parents that are open to that kind of thing, this personalized mobile is a great gift idea!
You send in an order with your preferences, and you can specify up to 5 hanging pieces (one large centerpiece and four small orbiting pieces). This is a truly unique handmade gift that some parents (and hopefully babies) will cherish! No mobiles from this company are exactly the same. It's 30-35 inches tall, and 10, 8, or 6 inches in diameter, which are all specifications you make, so ensure you're not getting a too-big or too-small mobile before placing an order!
Click here to check prices and reviews.
---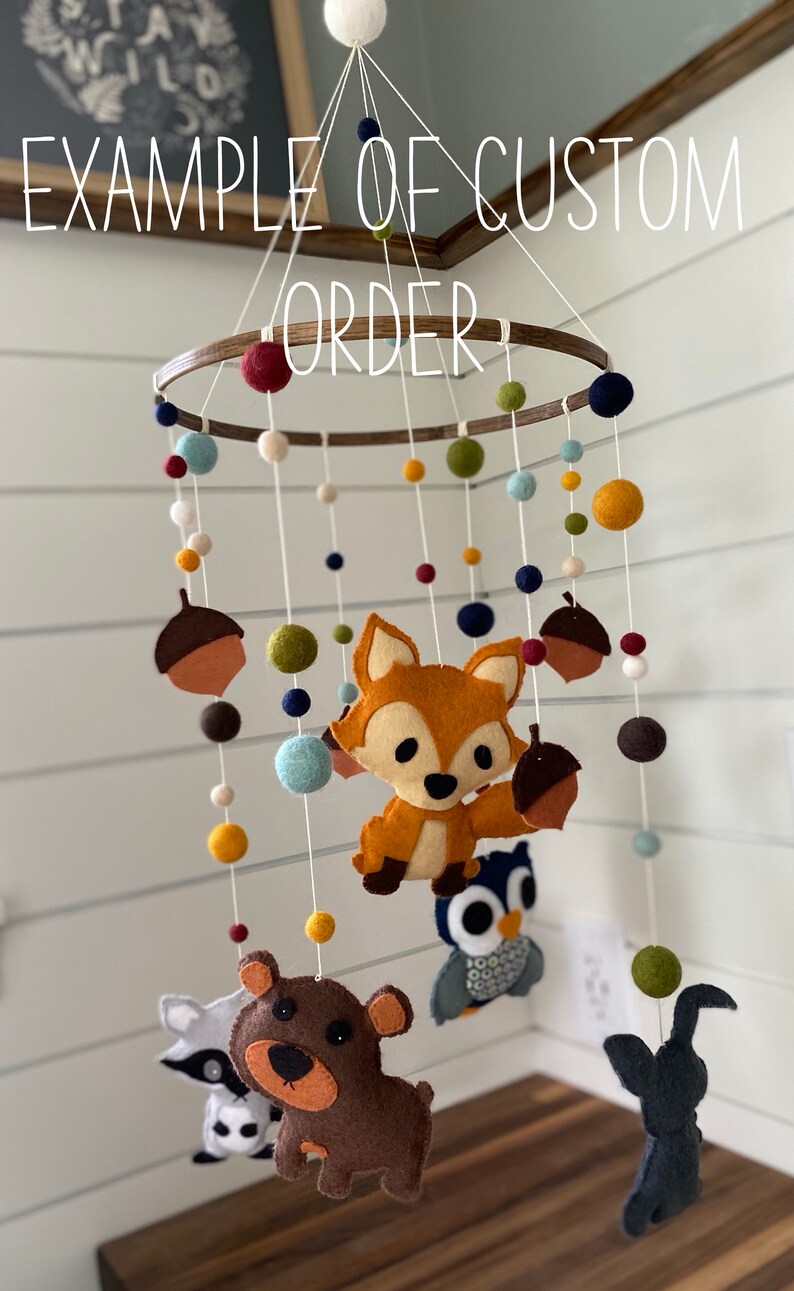 A Portrait
Parents love pictures of their kids (but they seem to love subjecting everyone they encounter to a corrosive water-torture-by-pixel torture a little more). So this should be a no brainer.
Now, of course, if the parents have a particular aesthetic they're going for this might be inadvisable. But a personalized portrait of a baby (like this one) is, far and away, one of the safest bets for gift-buyers. It's reasonable to assume they would, at some point—at the very least—entertain the notion of hanging up a giant portrait of their baby. You select the dimensions and amount of people you want to include, send in a photograph, and someone hand-paints the portrait. This is probably a gift that they will cherish for years and years to come.
Click here to check prices and reviews.
---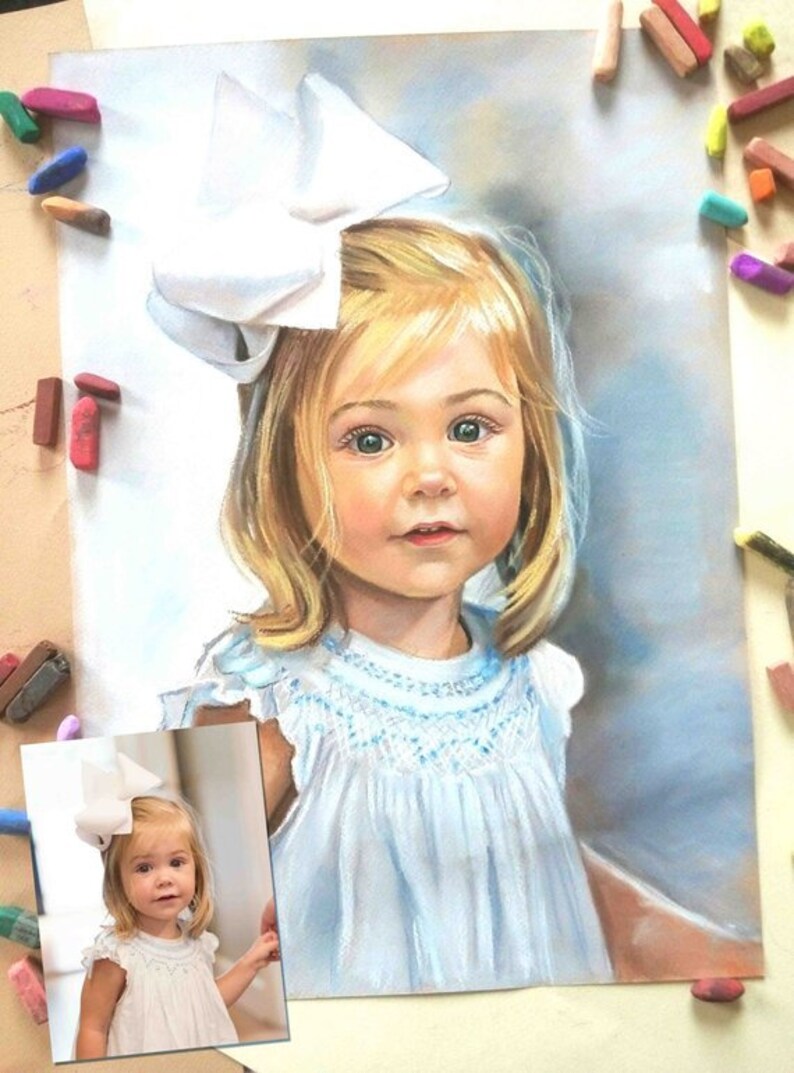 A Personalized Expandable Diaper Bag
Babies keep you on your toes. Taking care of one can feel like managing an asymmetric war against guerilla insurgent forces. It's important to always be prepared. This is the perfect gift for parents who might feel ill equipped!
This handmade expandable diaper bag and backpack has some uncontestable features. It expands out into a travel bassinet (like a maternity or paternity transformer) and functions as both a diaper bag and a backpack. You can customize the thread color and choose to have a name embroidered on the bag itself. It's a truly utilitarian gift with some flare!
Click here to check prices and reviews.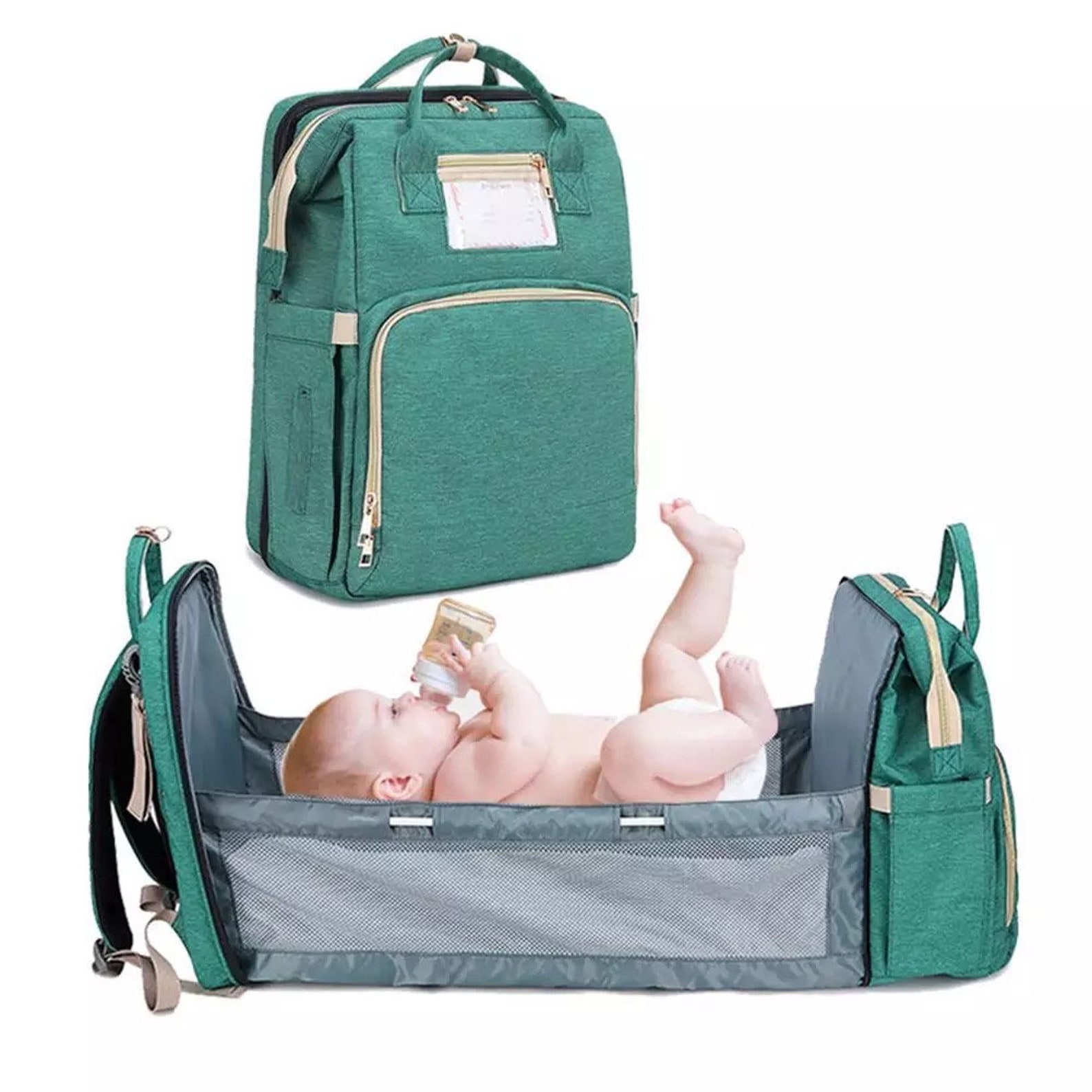 ---
Splurge-worthy Personalized Gifts for Babies Over $100
Now—if none of these recommendations have tickled your pickle—here are gifts that are pricier and might be just what you're looking for! Here are our favorite personalized gifts for babies to make them feel like diminutive royalty!
---
A Custom Rocking Horse
Rocking horses may seem archaic, but they're still a great decorative gift for babies. They look good in a nursery and don't clash with most aesthetics. Plus when the baby's old enough (or when the parents are willing to support it), they'll be able to play with it and have loads of fun. It'll be a gift that future babies/siblings use, too. This meticulously handcrafted and custom rocking horse is a great gift. You can customize it with a nameplate to give it that extra umph.
Click here to check prices and reviews.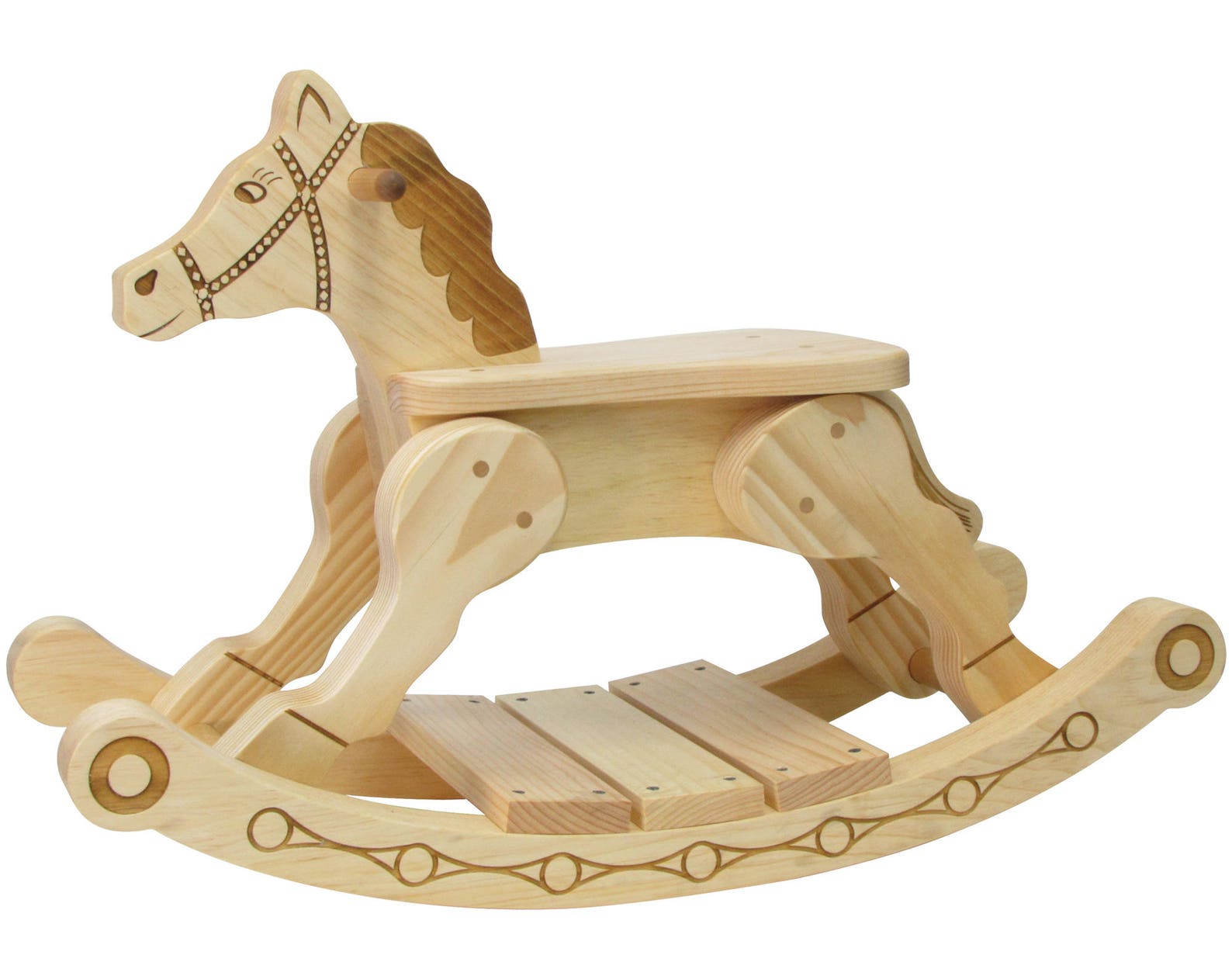 ---
A Nice Play Mat
This is another gift that will likely end up in the nursery, but virtually every kid has memories of playing on a play mat. It's a great gift because it doesn't make a mess, and if both parents are busy working, this might be a great way to keep the baby entertained while mitigating the cleaning they have to do afterward. This 100% cotton, hand woven and hand printed play rug for cars comes in different sizes, and while it might be a little pricey, it'll pay dividends for the baby using it, and it'll be a great decorative toy to keep around the nursery!
Click here to check prices and reviews.
---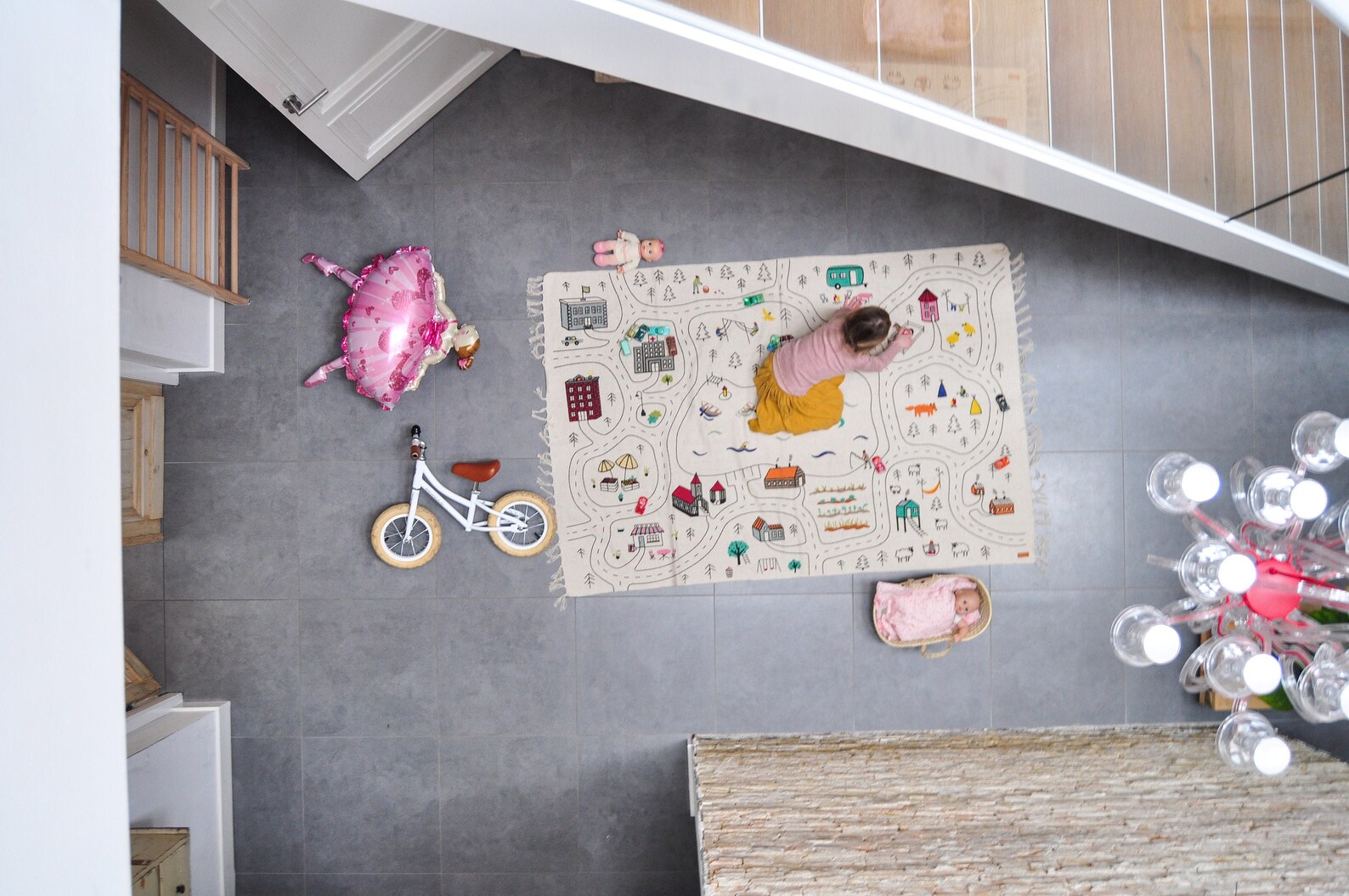 A Vintage Baby Stroller
Vintage is all the rage these days, and that fad has embedded itself in every industry, even baby strollers. If the parents-to-be are of the, er, hipster ilk and love all things vintage (there's no way you don't know if they are), then these might be the perfect baby gift.
Now, they're not exactly abundant, but there are some really neat options if you do some browsing, like this awesome unrestored vintage 50s stroller that's still in great condition, or like this vintage Thayer baby pram. Maybe it's not a great idea to encourage folks to parlay their (sometimes) newfound parenthood into a fashion accessory—but we all know it's an inevitability, so why fool ourselves?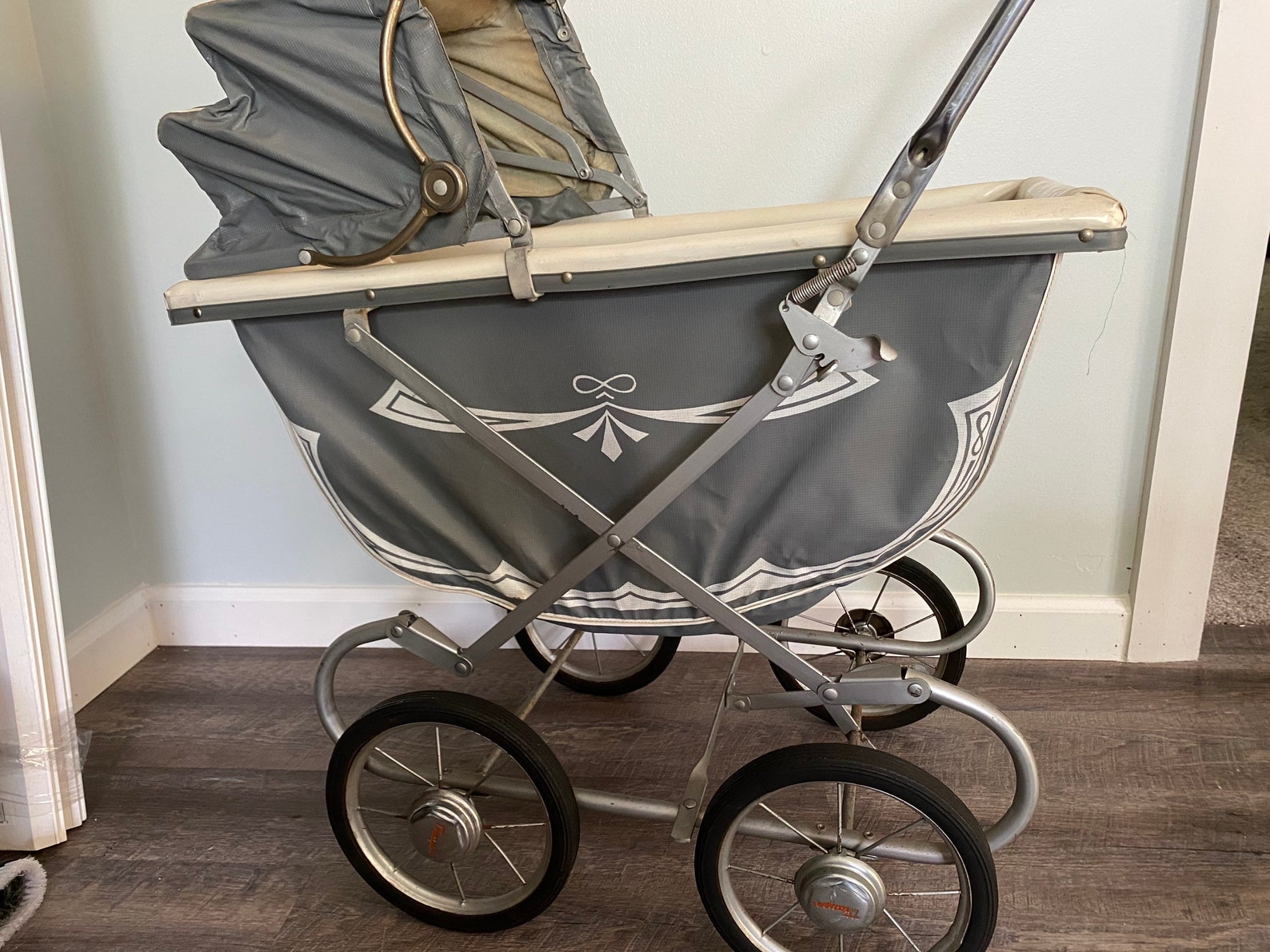 ---
A Personalized High Chair
Anyone who's dined with babies knows that the high chair is essentially a straight jacket—it's the only protective barrier between you and them. So why not get the parents one? Since you're browsing this section, it's fair to assume this isn't a baby you'll never spend time with (and if you're actually spending over one hundred dollars on some random baby, you should probably get that checked out). Ensuring some restraint is never a bad idea.
A great personalized high chair like this one will definitely come in handy. You can't go wrong with this awesome handmade and personalized high chair! You can choose the color and whether or not it will come with a tray. Also, you can specify the type of chair back style—I guess it's never to early to start thinking about lumbar support.
Click here to check prices and reviews.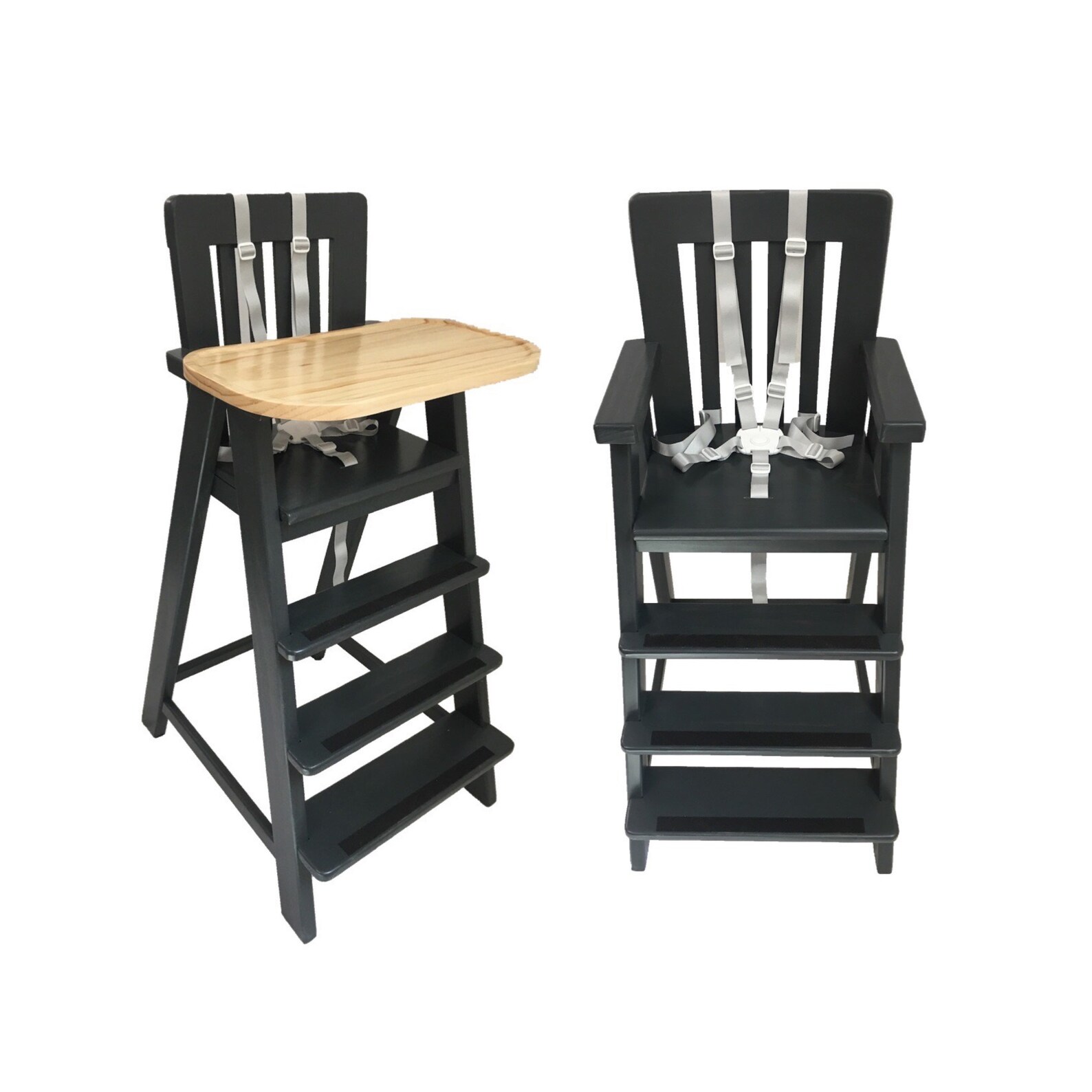 ---
Hopefully Our List Helped You Find the Perfect Personalized Baby Gift You Were Looking For!
We're confident we provided you with some great ideas. And if nothing here does it for you, hopefully we at least helped you start brain storming. For more ideas, check out some of our other gift guides—or, if you're really stumped—don't hesitate to send us an email. This gift could be the first impression you make on that tiny human, and you know what they say about first impressions!