Are you bready for the best list of bread baker gifts you've ever seen? Stop loafing around and check out this guide!
Bread is one of the most satisfying things to bake, with so many different varieties and a bonus of always making the house smell nice. Humans have been making bread for centuries and there's nothing like keeping a tradition going, or finding a new delicious base for a meal.
While we've already done a guide on gifts for general bakers, this one is entirely focused on gifts for bread bakers – none of that silly cake stuff here!
So if you know someone who is obsessed with sourdough, challah and baguettes, read on because we've got all the best bread baker merchandise for different budgets ready to go.
Pin for later: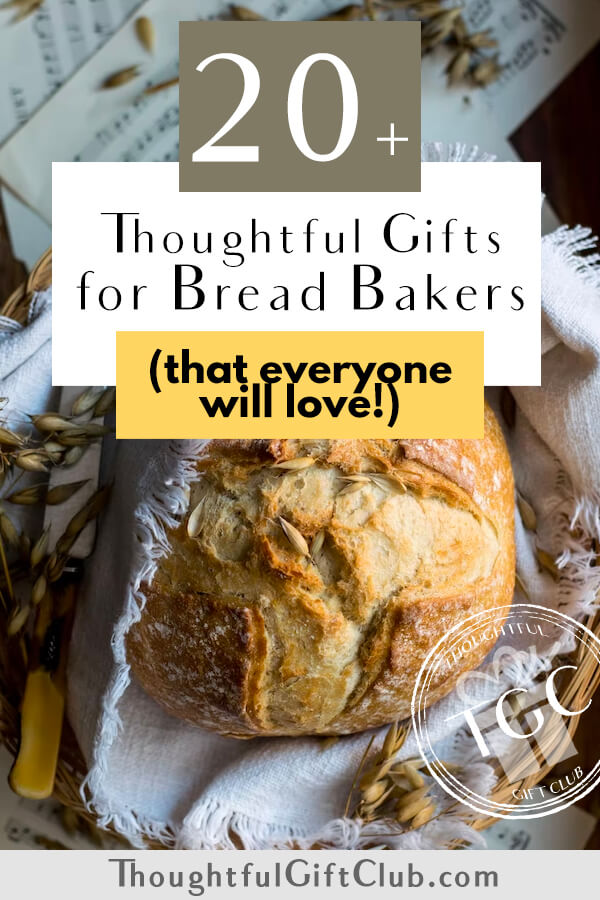 Best Bread Baker Gifts Under $20
No need to crumble at the thought of spending lots of money, these cool bread baking gifts all cost less than $20 but the return on investment will probably be awesome once they gift you some fresh home-baked bread in return!
Bread Baking Themed Gift Ideas Between $20-$50
For a bit more dough you can bet you'll find some excellent bread baking gifts if you haven't already. These options cost more than $20 but less than $50, so no need to go broke – crust us!
Bread Baking Gifts Between $50 – $100
If you still haven't found the perfect bread baking lovers gifts for your special someone, check out these ideas that cost more than $50 but still less than $100.
Presents for Bread Bakers Over $100
If you've got the budget then why not treat someone to one of these baller gifts for bread bakers that cost more than $100?
Did We Miss Any of Your Favorite Bread Baking Gift Ideas?