Brought to America and the rest of the world from Taiwan, Boba has TRULY taken the globe by storm!
Boba (or Bubble Tea) is a tea-based drink that usually has chewy tapioca balls (often called pearls) within, but there are many delicious varieties to enjoy with all sorts of flavors, some made from milk and some without.
If you know someone who is basically obsessed with this drink, you might be thinking that they are difficult to buy a gift for. After all, a boba tea drink won't keep for too long…
But don't worry, because we have done the hard work and rounded up a wonderful varie-tea of boba merchandise that will ensure your gift recipient becomes (or remains) your best-tea for life!
Pin for later: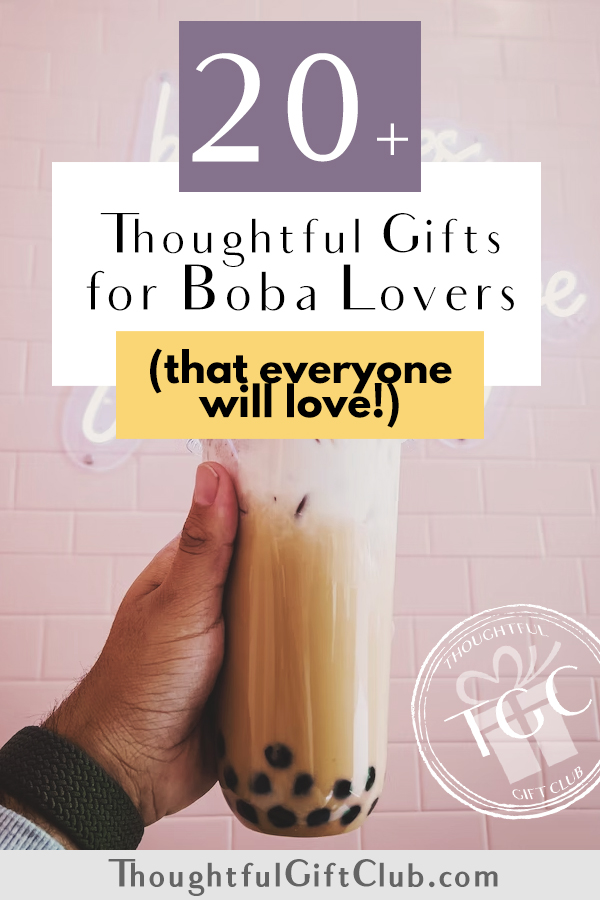 Best Boba Gifts Under $20
If your budget only stretches about as far as a couple of Boba Teas, then these cool boba gifts won't break the bank and still be loved by your gift recipient.
Boba Themed Gift Ideas Between $20-$50
You can spread the positivi-tea with these gifts for boba lovers that cost more than $20 but still stay under the $50 mark and are sure to put a smile on someone's face.
Boba Gifts Between $50 – $100
If you haven't found the perfect boba lovers gifts yet, check out these pearl-fect options which are a little more pricey but won't blow your entire month's budget.
Presents for Boba Lovers Over $100
These Boba gifts cost more than $100 but are truly the bubble whammy of gift ideas for someone who loves Boba Tea!
Did We Miss Any of Your Favorite Boba Gift Ideas?