*FYI - this post may contain affiliate links, which means we earn a commission at no extra cost to you if you purchase from them. Also, as an Amazon Associate I earn from qualifying purchases. Check out our Privacy Policy and Disclosure. for more info.
'Tis the season to give thoughtful, nifty gifts to your coworkers!
And what's better for thoughtfulness (and your wallet) than something handmade with love? This year more than ever, it goes a long way to show that we're thinking of our officemates, even if it might be tougher to spread the Yuletide joy in person.
So, whether your coworkers are into artsy or edible things, we've assembled this handy, inexpensive list of homemade gifts so you don't have to stress when the holidays draw closer. Enjoy!
Pin for later: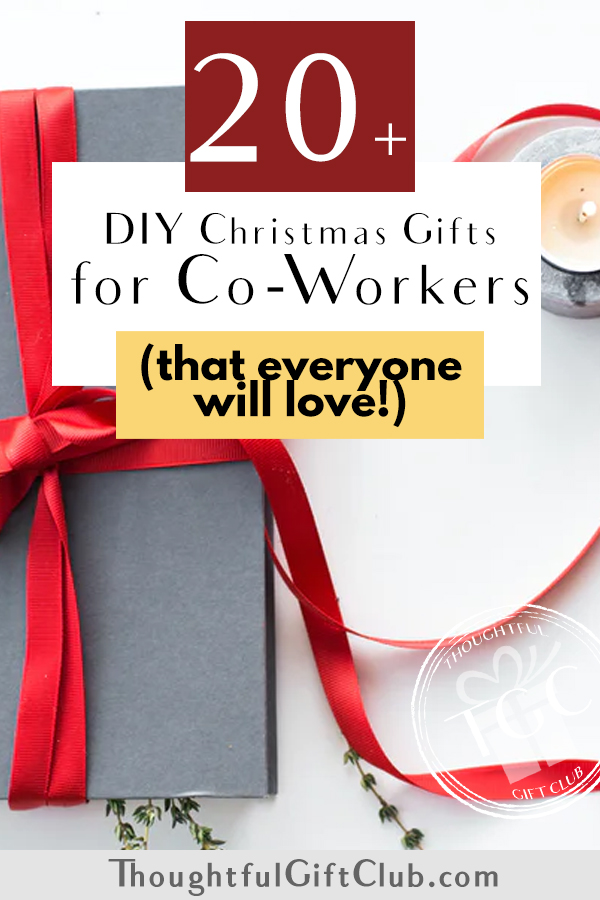 DIY Crafty Christmas Gifts for Coworkers
If you've got a knack for crafting and all things artsy, we have a complete list of creative gift ideas that will leave your coworkers speechless. The best part is that most of these projects are budget-friendly and don't require a full-blown trip to the hardware store for the materials!
So, get your crafting apron at the ready as we list some incredible homemade Christmas gifts for coworkers (that they'll actually love!)
Mason Jar Snow Globe Toppers
Want an adorable spin to the plain ol' mason jar? Try making these adorable snow globe toppers for your coworkers! Not only can they keep this (and recycle the mason jar for other use), but you can add in other goodies like hot chocolate mix or candy canes to fluff out the gift even further.
Click here for the tutorial from The Country Chic Cottage.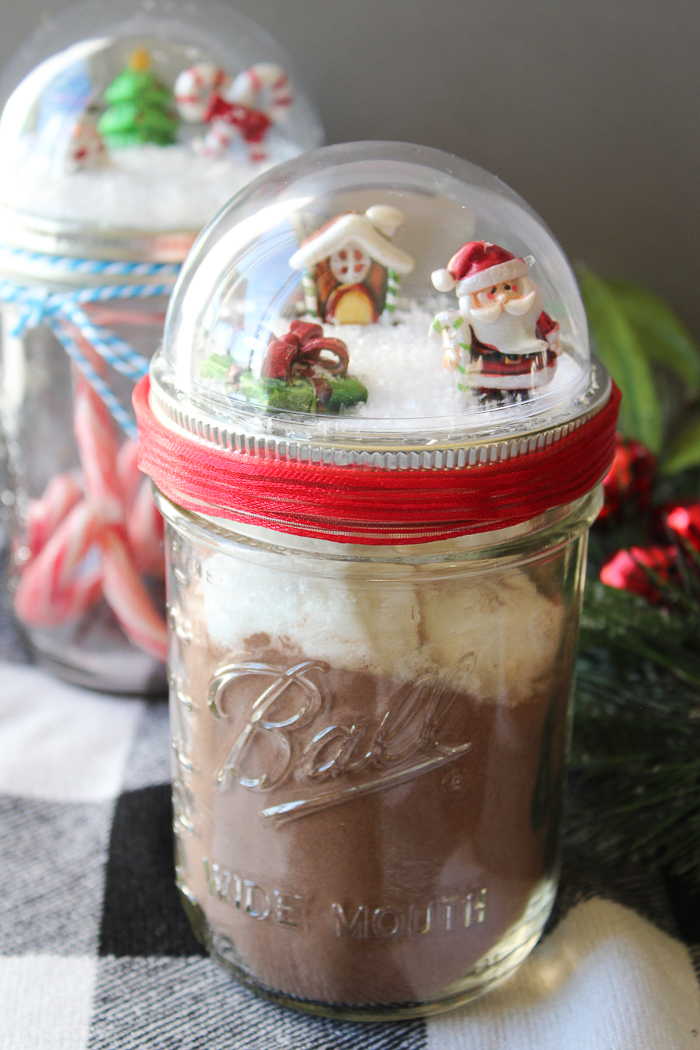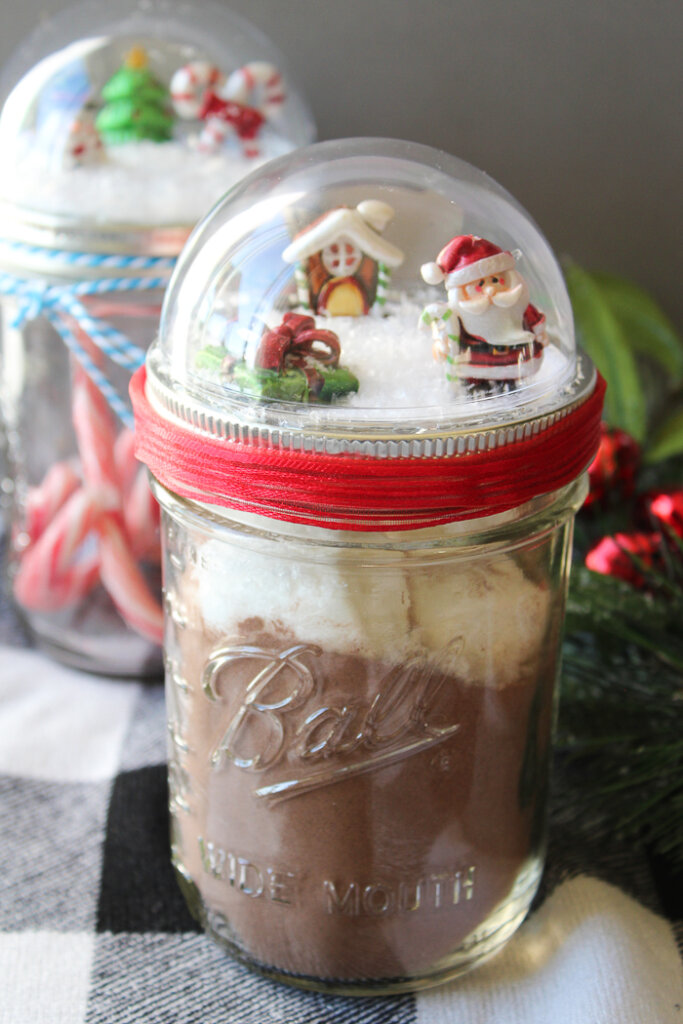 If you're ambitious enough to make your own snow globe for a coworker (that won't leak!), try this simple tutorial from Pint-Sized Treasures. Click here for the article.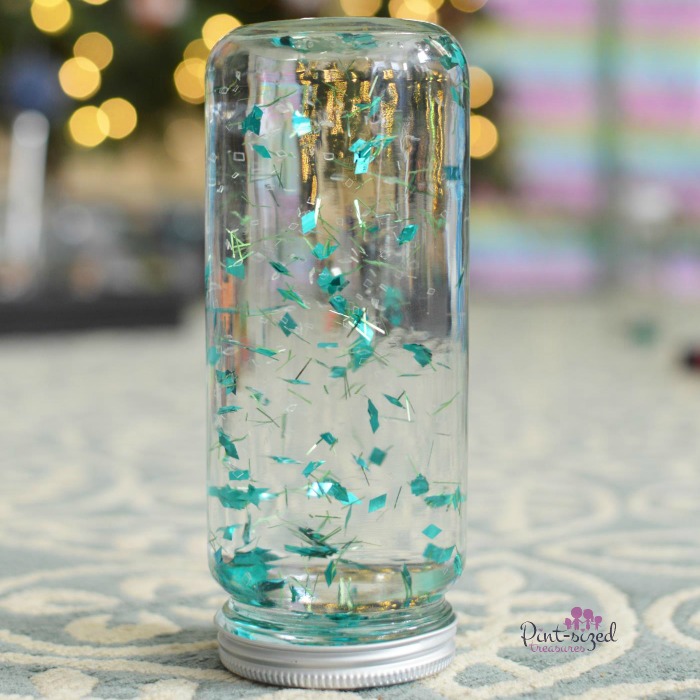 You Had Me at 'Aloe' Succulent Planter
These sweet little DIY succulent planters are easy to make and customize. Your coworkers will love receiving this to decorate their desks (whether in the office or at home)! Click here for the tutorial from Diary of a Debutante.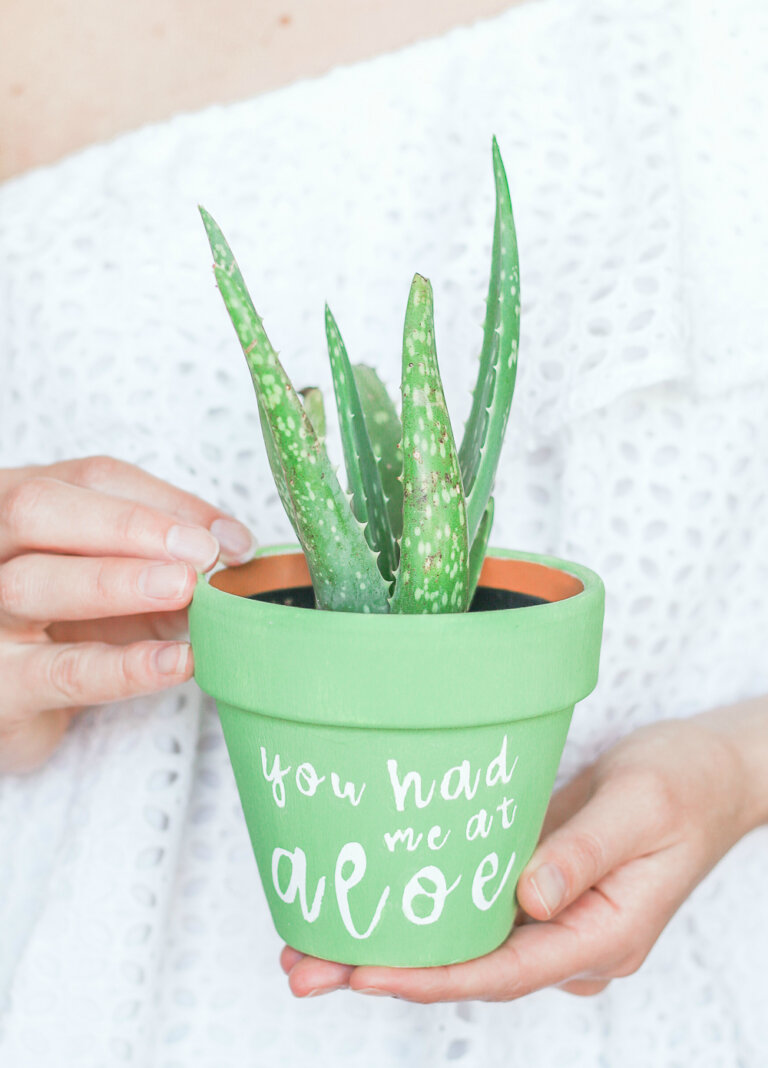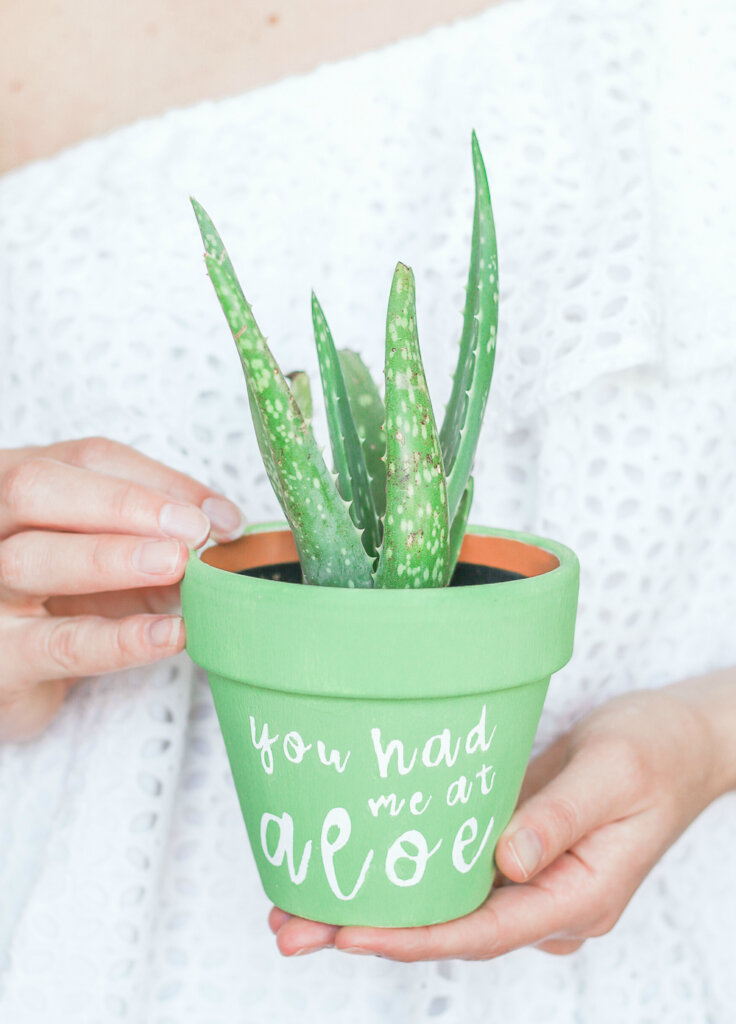 Christmas Gift Card Holder
Let's be real – sometimes, gift cards make the best gifts for coworkers if you're in a pinch, but to make them extra special, why not personalize them with these adorable Christmas-themed gift card holders? Your recipient can even reuse them as lightweight credit card holders!
Click here for the tutorial, via Apple Green Cottage.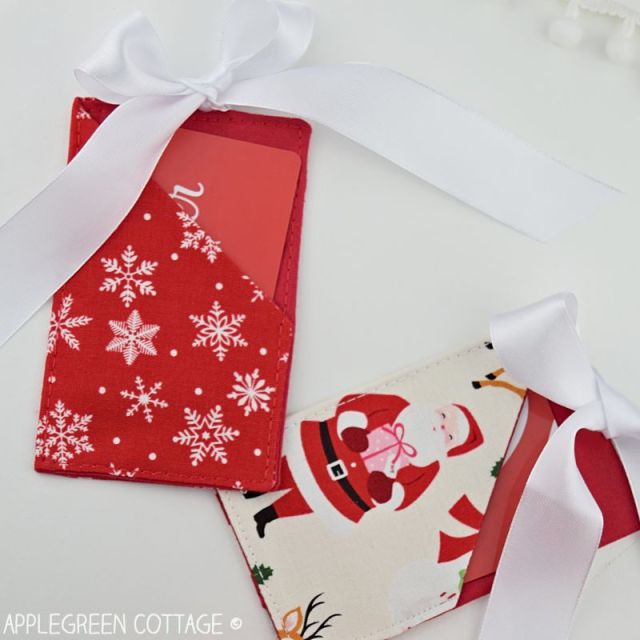 'Scent'sational Candle
This holiday season, give your coworkers something that will light up their life AND smell amazing with this Glade holiday-themed candle. Click here for the tutorial and adorably punny free gift tag, via Artsy Fartsy Mama.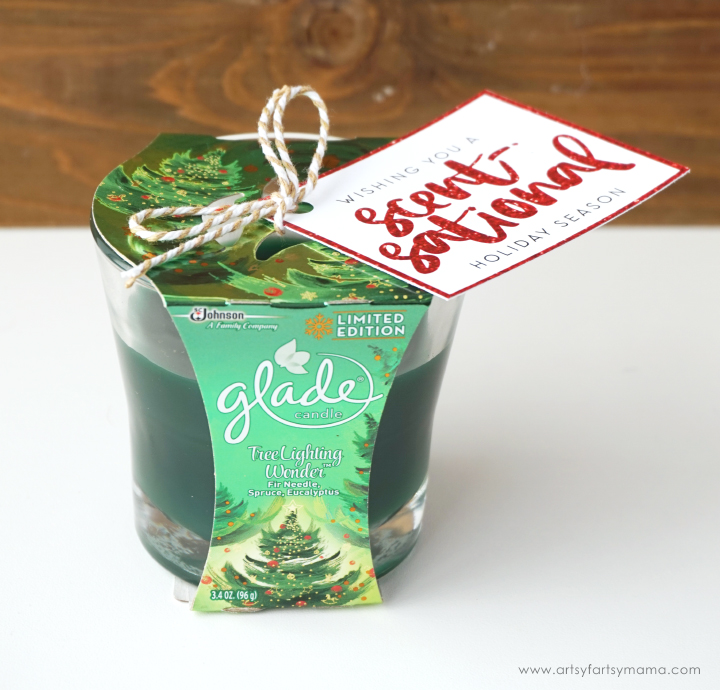 Chapstick Holder Keychain
You've heard of a Purell holder keychain, but have you heard of a chapstick holder keychain? This is an inexpensive Christmas gift for your coworkers that they'd surely appreciate (after all, we never seem to have chapstick on us when we absolutely need it).
Click here for the tutorial, and watch the video from Needlepointers below to learn how to make this creative DIY gift:
Mini Christmas Stocking
This mini handmade Christmas stocking is one that coworkers will be sure to love (and maybe keep!). Follow Artsy Fartsy Mama's simple tutorial on how to make your own stocking, along with some tips on adding some extra flair (i.e. Lifesavers and a free printable tag).
Click here for the tutorial.
Christmas Gin Bottles
If you want to give a great Christmas gift idea that your coworkers will actually enjoy, look no further than these super cute Christmas gin bottles. They'll have no problem keeping their 'gins' up high!
Click here for the tutorial from The Wallet Moth.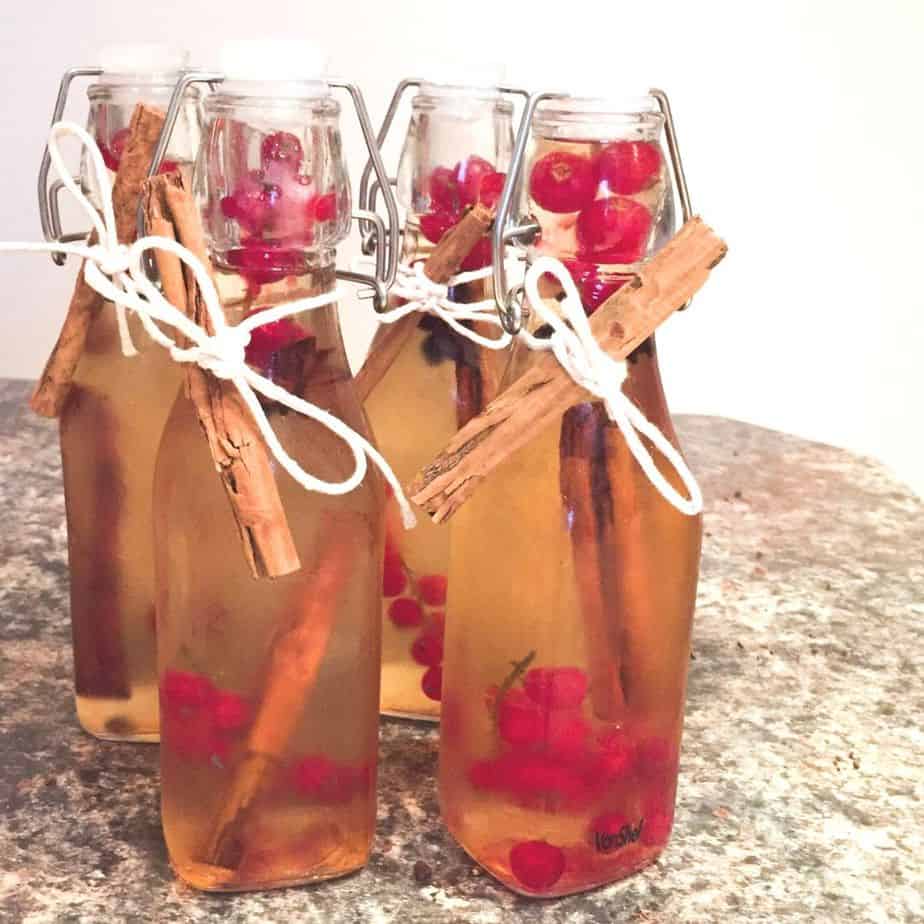 Homemade Cord Wrap
Keep your cords in order with these fun cord holders. These are a quick and easy sewing project to make and great for co-workers, teachers and friends.
Click here for the tutorial, and see the video below from Needlepointers:
Homemade Candles
DIY candles make a great gift for coworkers. You can even customize them to match their favorite scent, so their home office will smell divine on the daily! Click here for the tutorial from Two Pink Peonies.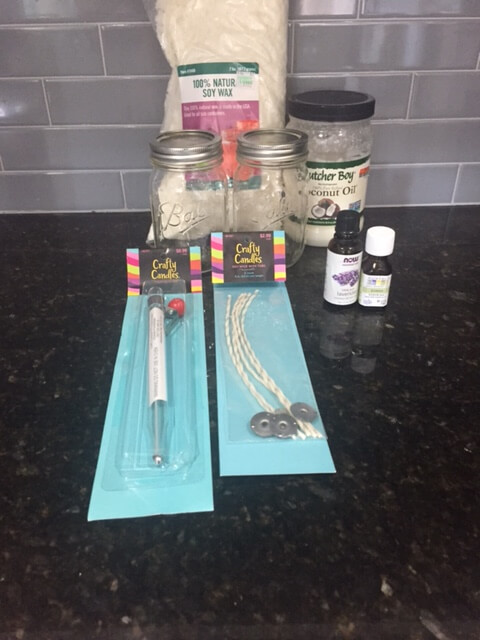 Teabag Wallet
This teabag wallet is great for that co-worker who always wants a specific type of tea, but forgets to bring along their own bags. Now, they can always carry some in their own wallet made specifically just for that!
Click here for the tutorial, via Christine's Crafts.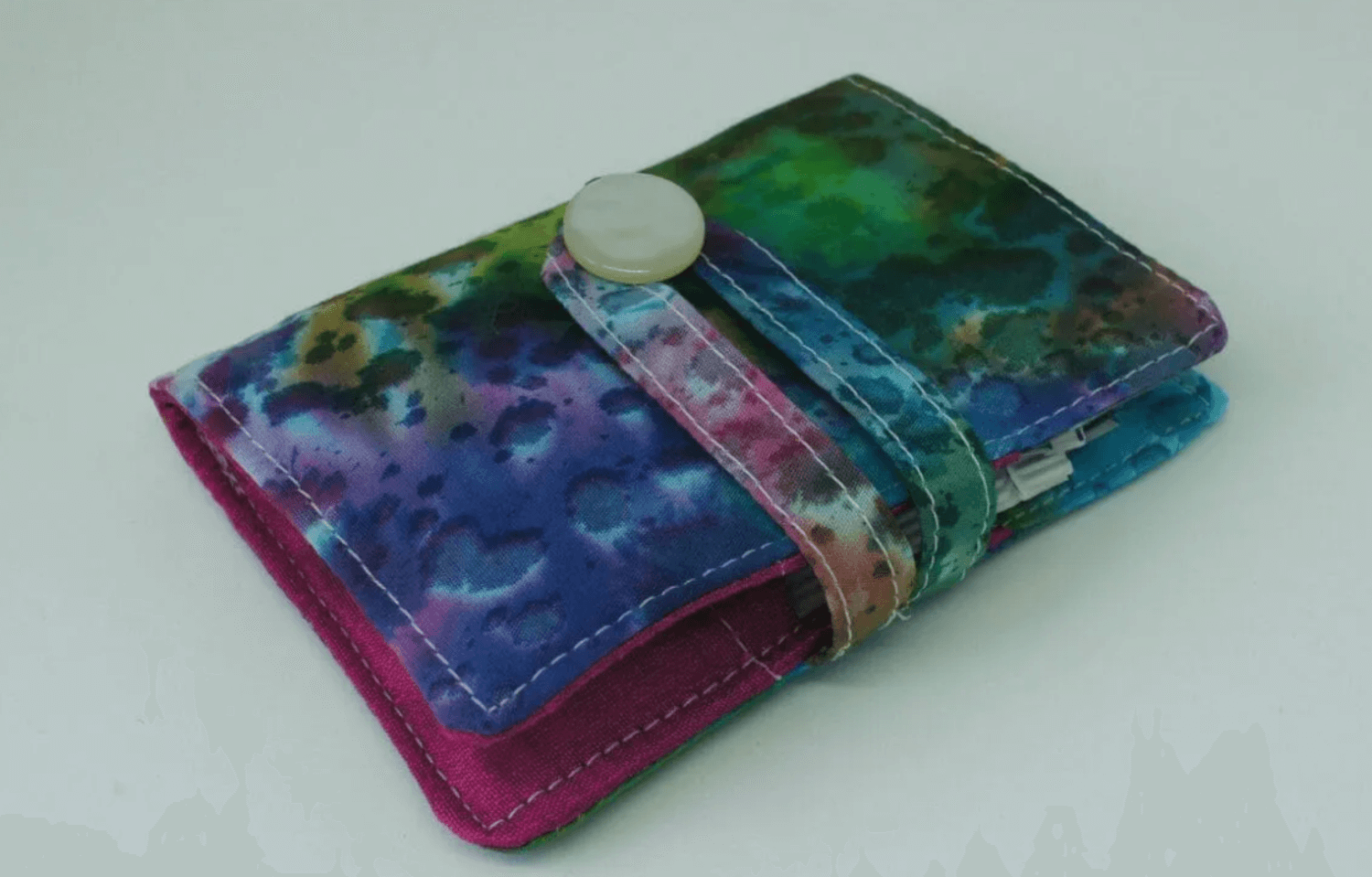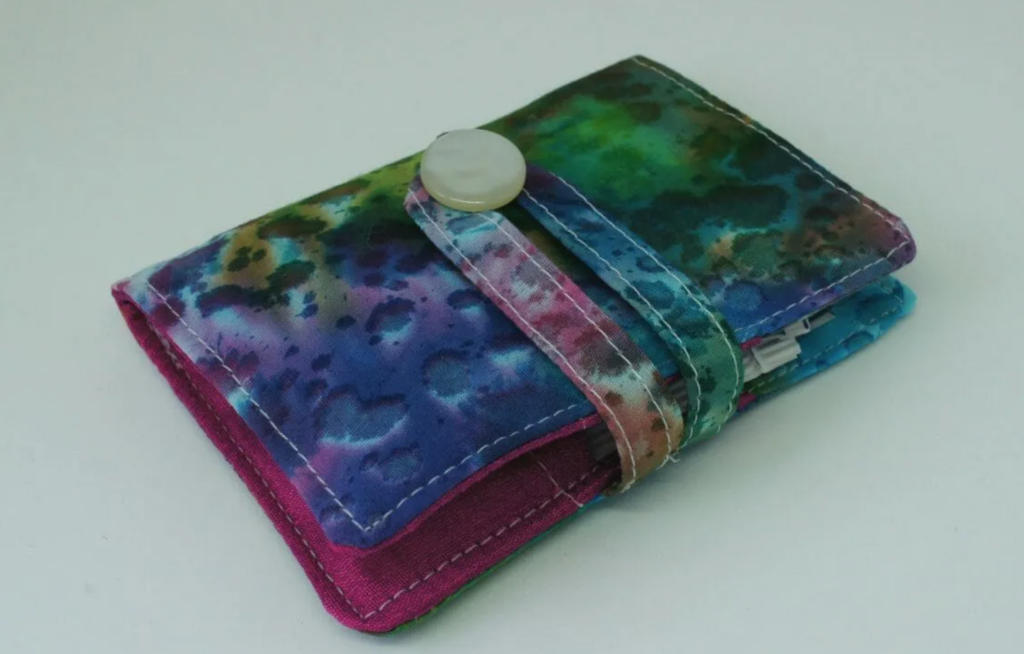 Slouch Beanie
Your coworkers will love this unique, twist-top, slouchy beanie that moonlights as a messy bun hat and a neck warmer. It's a quick and easy project, and oh 'sew' cute!
Click here for the tutorial from The Goods Design Co.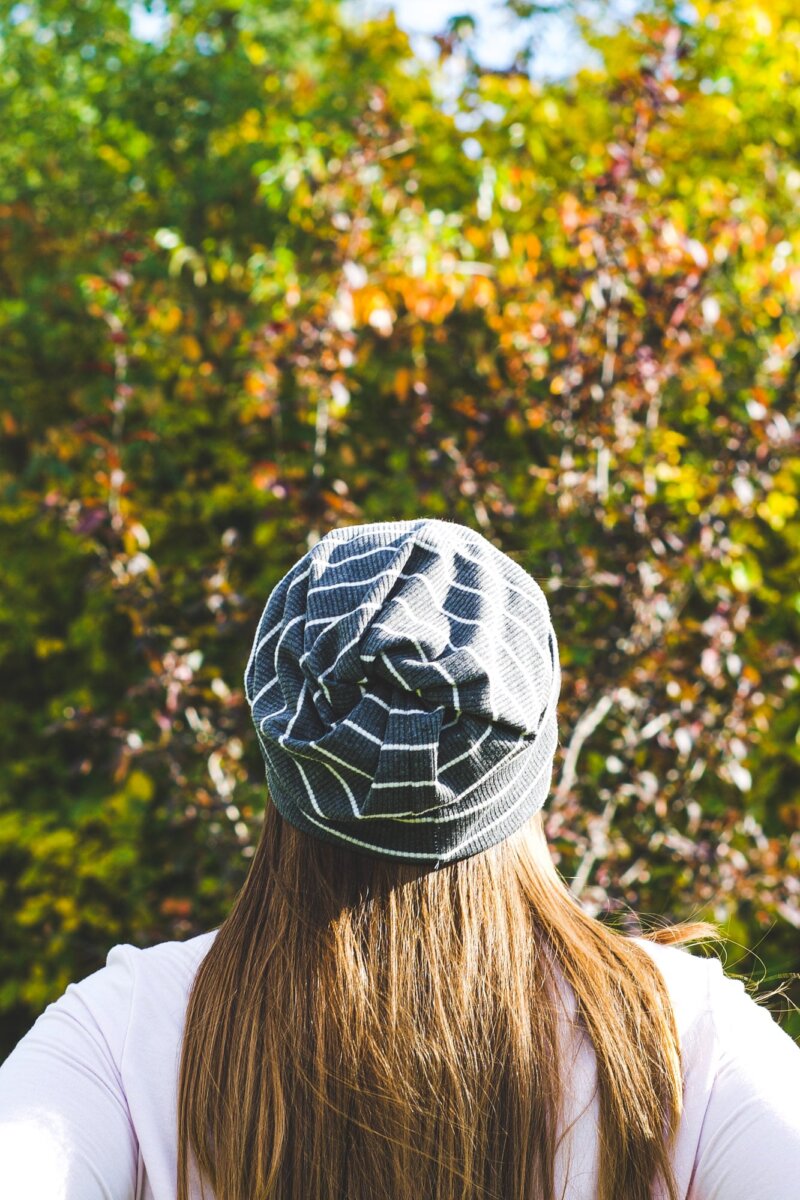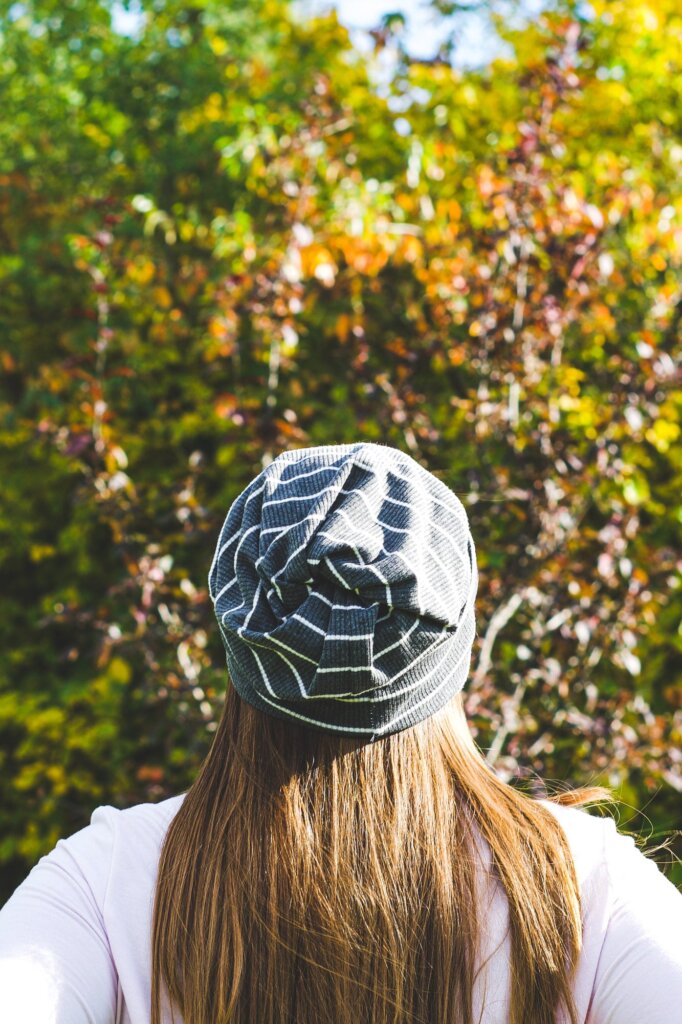 Mason Jar String Art
This adorable mason jar string art not only makes a fantastic holiday gift for coworkers, but it's also a masterpiece! It's not nearly as tough as it seems – all the materials come together very easily and the tutorial even includes a free prints pattern.
Click here for the tutorial from Chaotically Yours.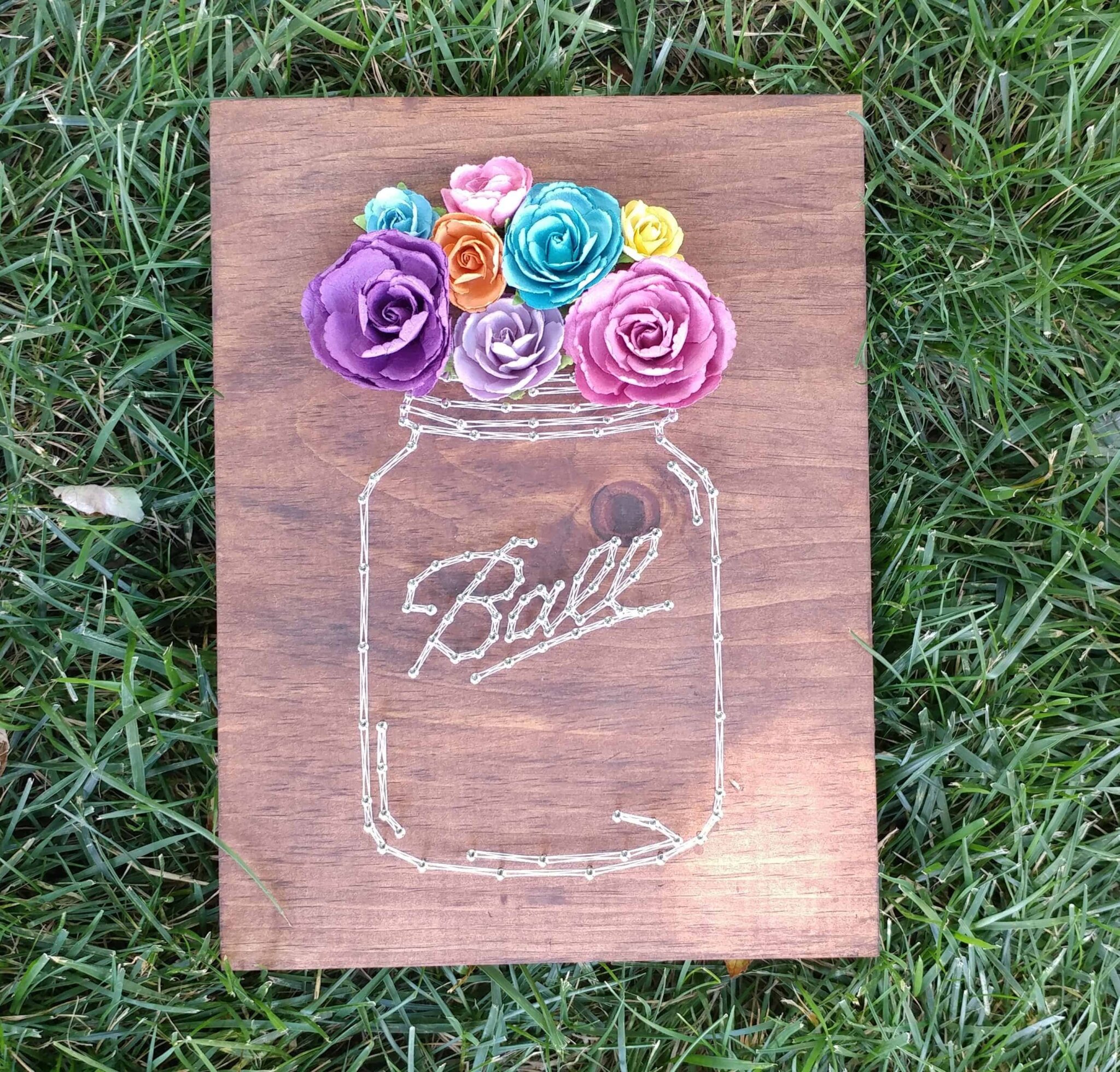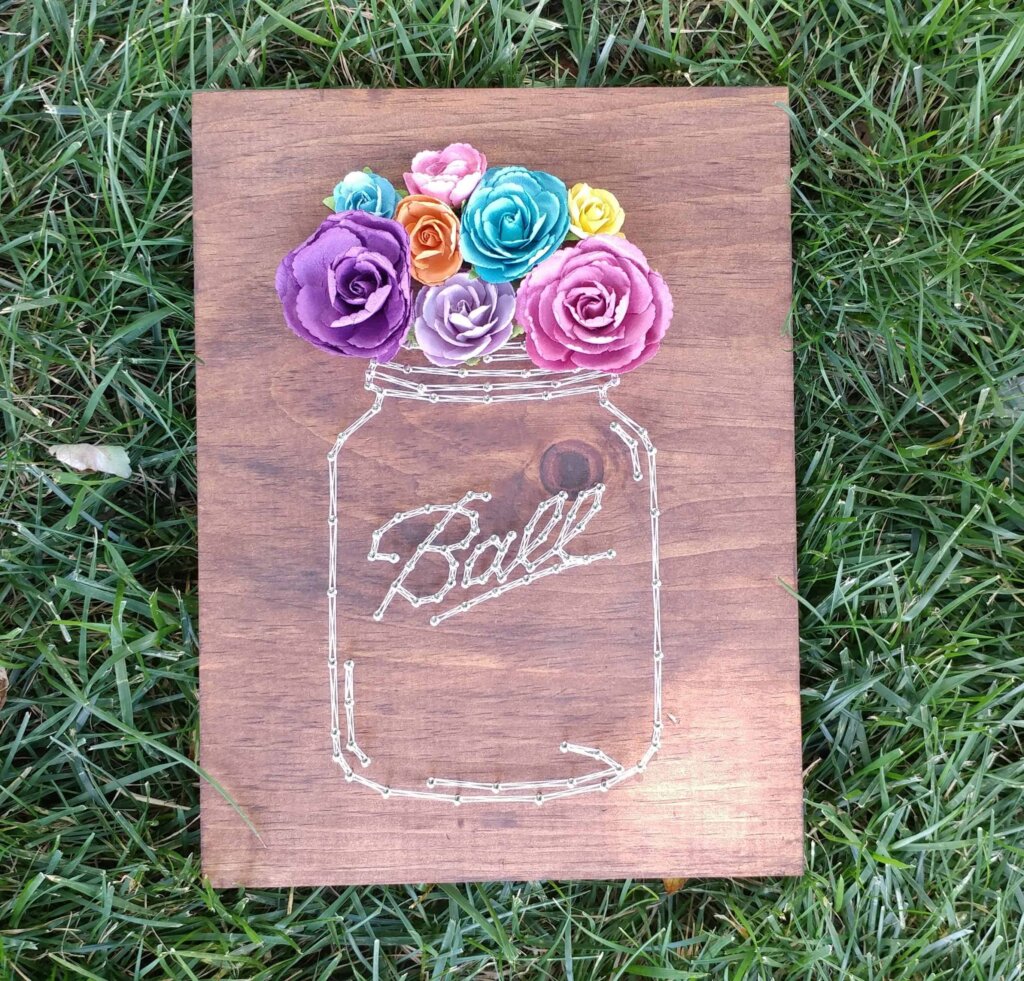 Marbled Resin Coasters
Impress your coworkers with these 'marble'ous works of art to display on their dining tables! They're also super fun to make and add a vibrant touch to any room they're used in.
Click here for the tutorial from Homebody Hall.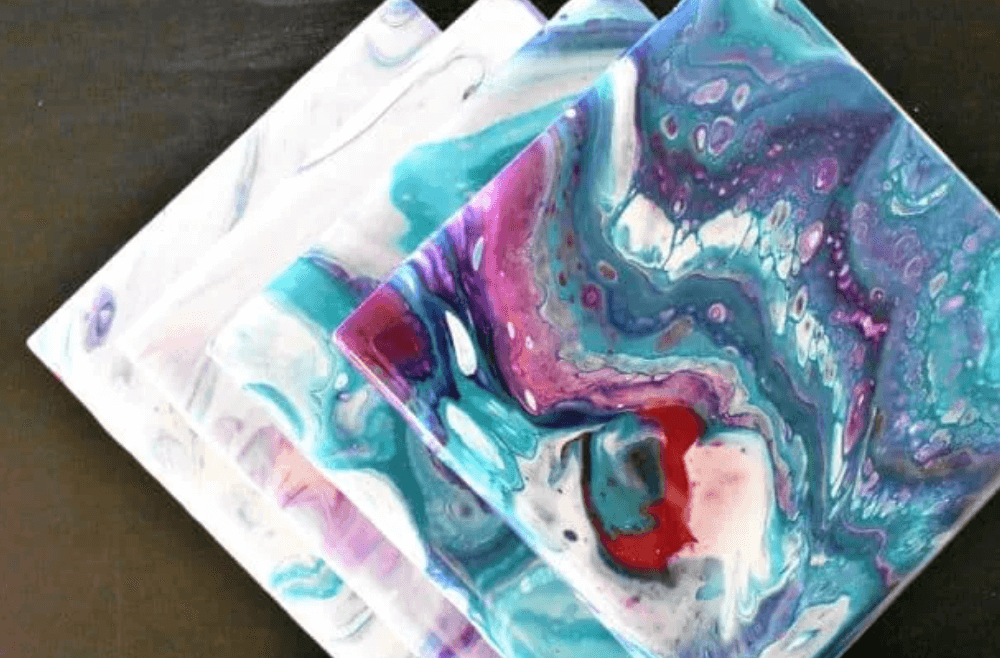 Snowflake String Art
If you want to bring the winter wonderland indoors, why not make this nifty snowflake string art for a coworker? They'll love how different this gift is, and it doesn't take long at all to make – and you have the freedom of being as creative as you like with it!
Click here for the tutorial from Chaotically Yours.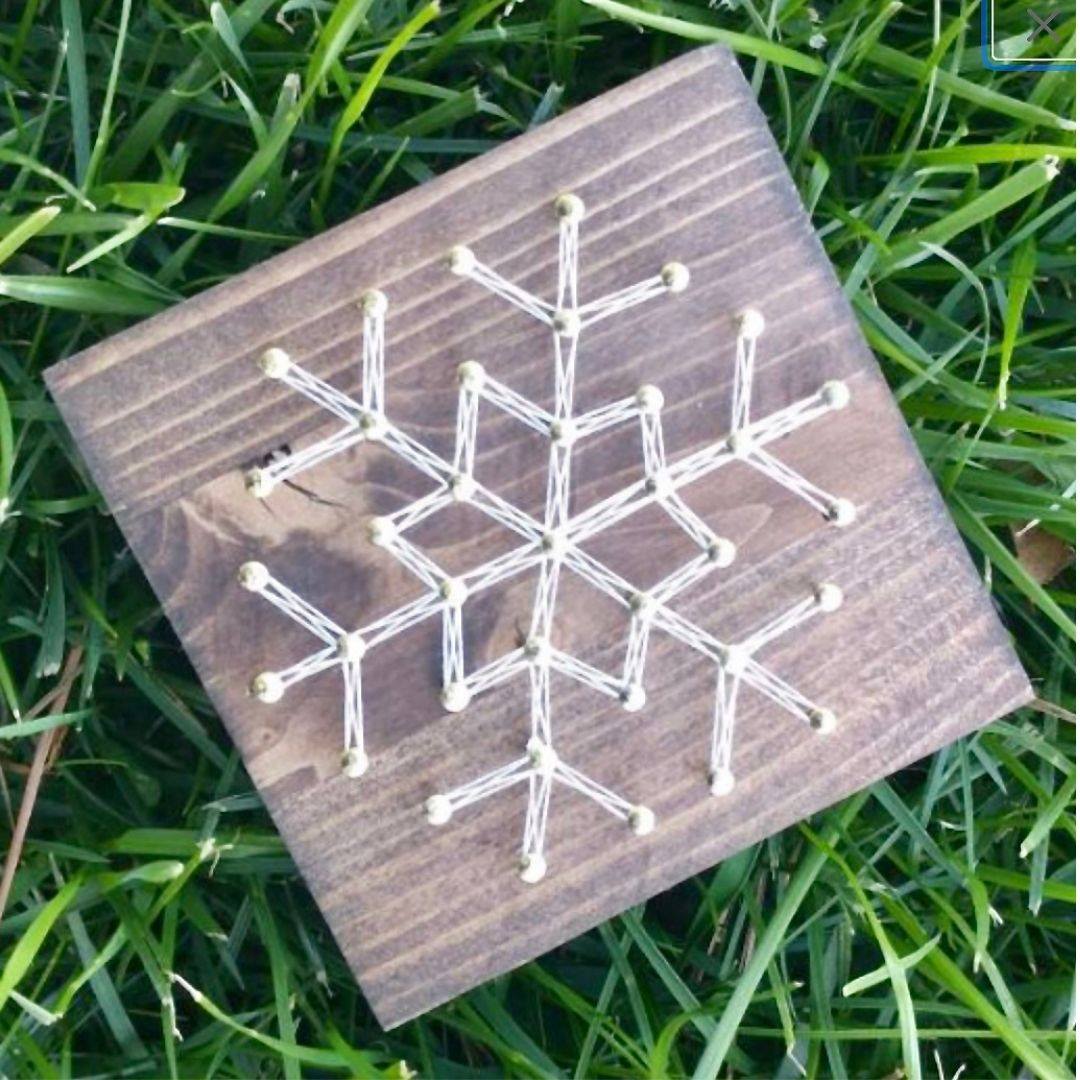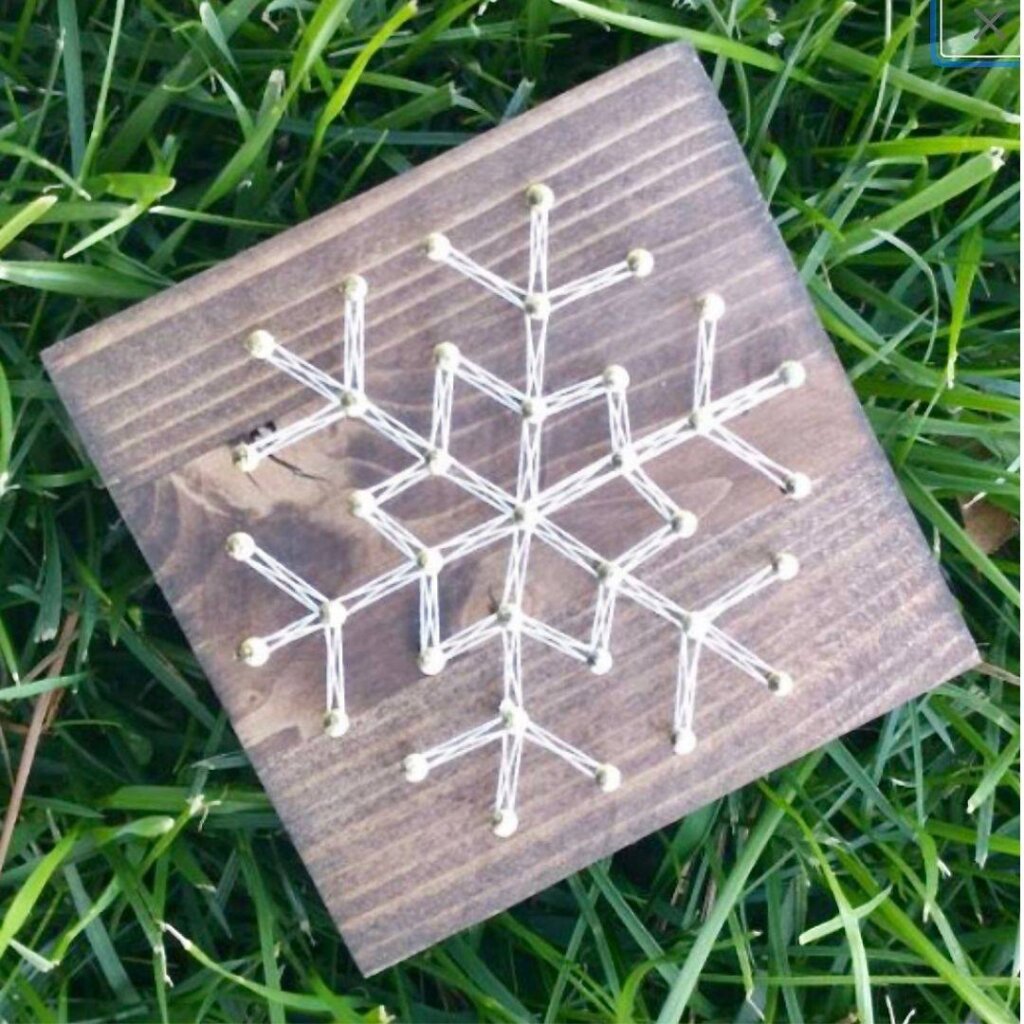 Rose Gold Bath Bombs
You'll surely "wow" your female coworkers with these beautiful rose gold bath bombs (with real rose petals, too!). These smell delightful AND work wonders for your aching muscles at the end of an exhausting work day.
Click here for the tutorial from Adventures of a Military Family of 8.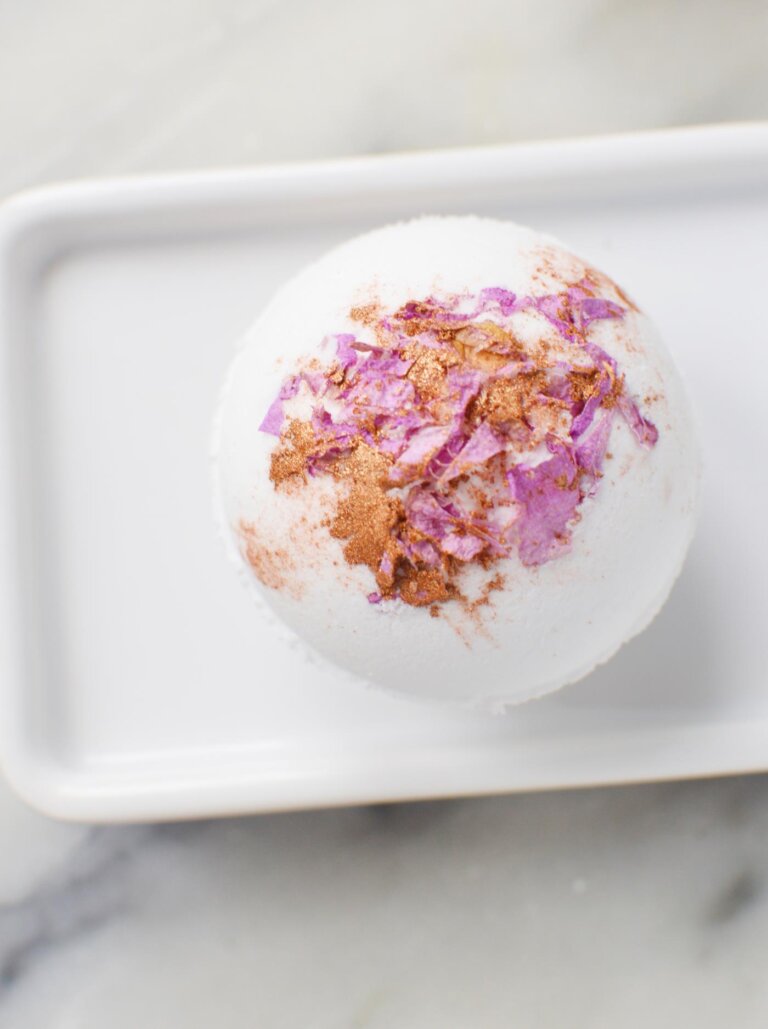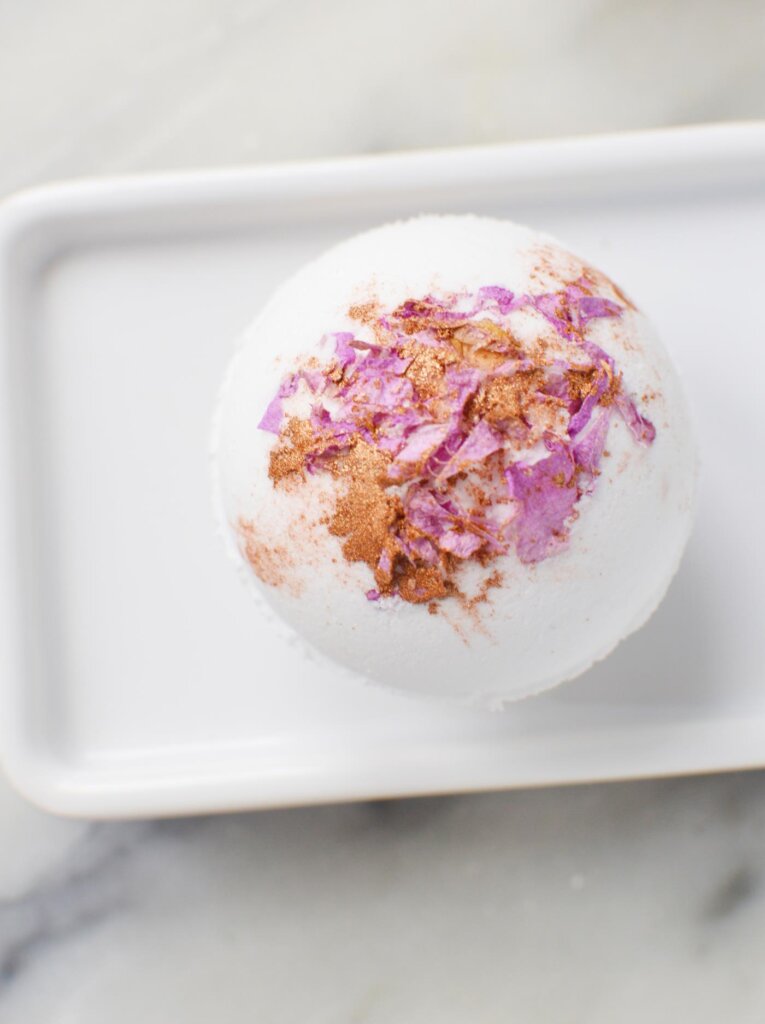 Peppermint Bath Bombs
For another take on bath bombs, gift these peppermint ones. Your coworkers will love how they transform their bath water into an actual ocean blue color and also wash all their stress away.
Click here for the tutorial, via Bitz n' Giggles.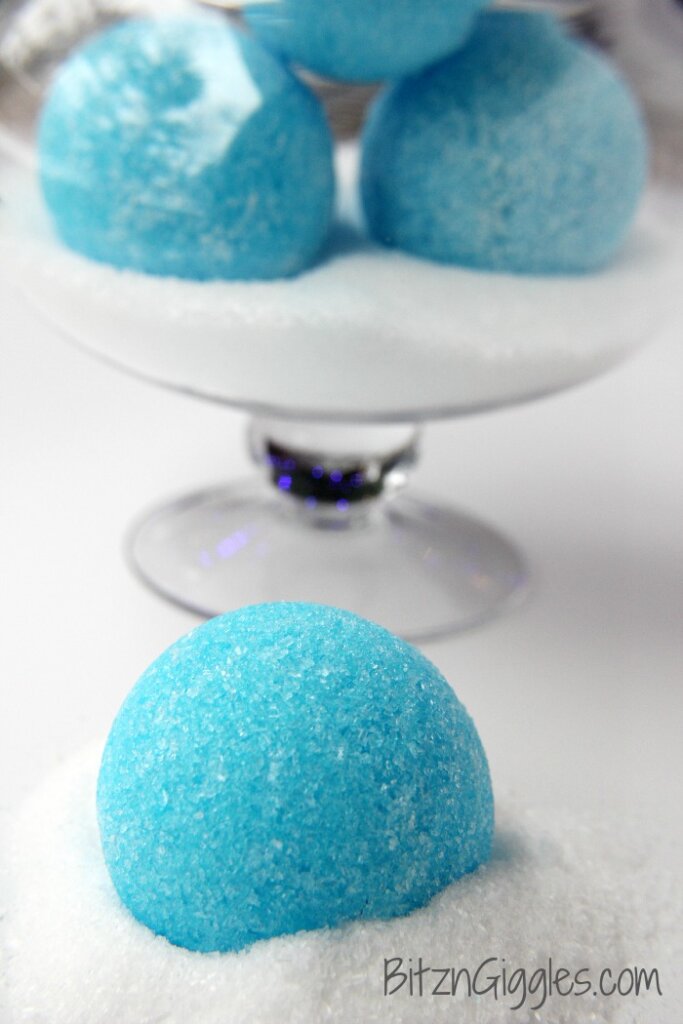 Lavender Goat Milk Soap
This lavender goat milk soap is incredibly relaxing and therapeutic, making it the perfect stocking stuffer for coworkers. It's also fantastic for giving the body a smooth, silky feel.
Click here for the tutorial from The Inspiration Edit.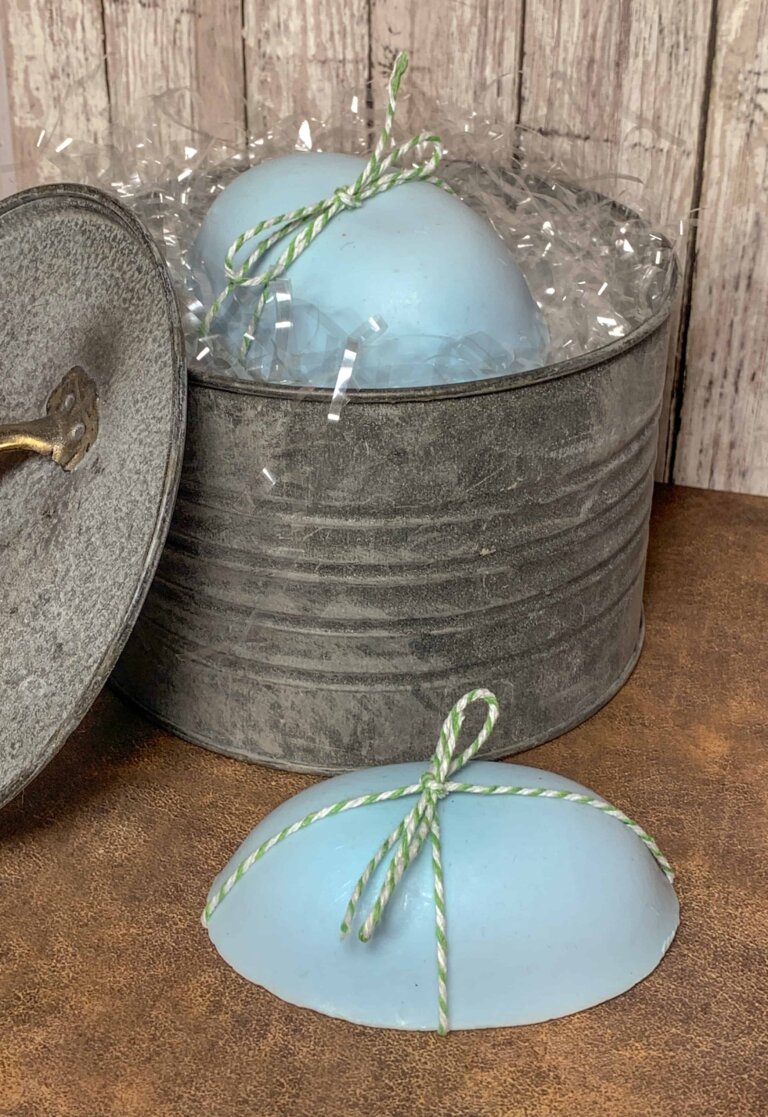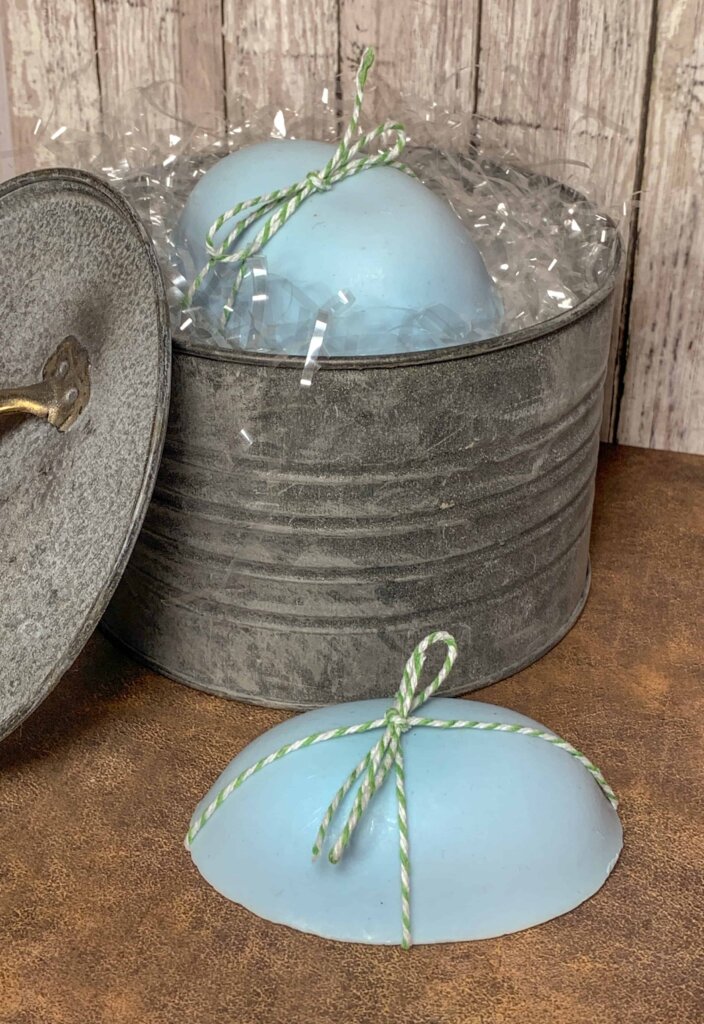 Grapefruit Bath Salts
Want to give your coworkers a homemade gift that will make them feel like they're actually at a fancy spa? Make these grapefruit bath salts to help them wash all of their stress away, and you'll be their next hero!
Click here for the tutorial from Adventures of a Military Family of 8.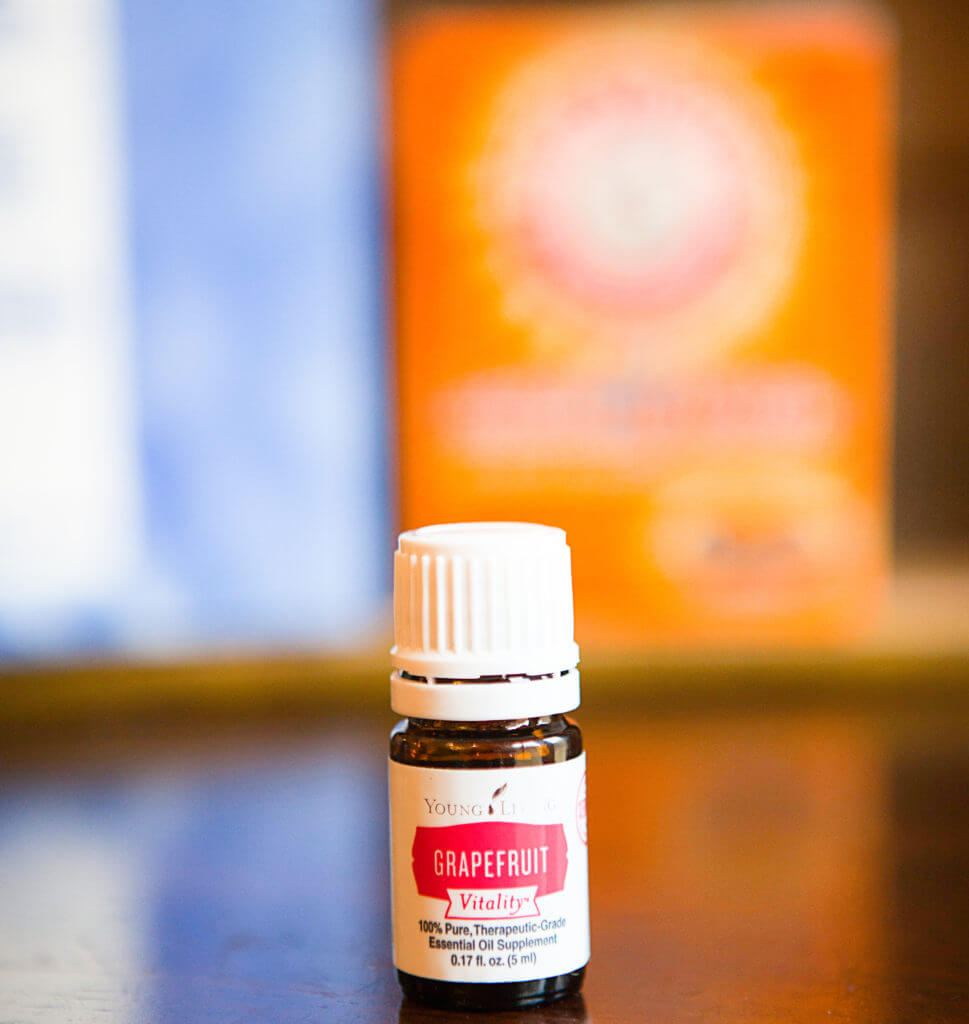 Miniature Single-Use Soaps
Your coworkers will especially appreciate these miniature single-use soaps because of all the necessary extra hand-washing we've been doing this year. A splash of glitter will make them look as fancy as store-bought ones, and they're small enough to pack for any trip or outing!
Click here for the tutorial from Tikkido.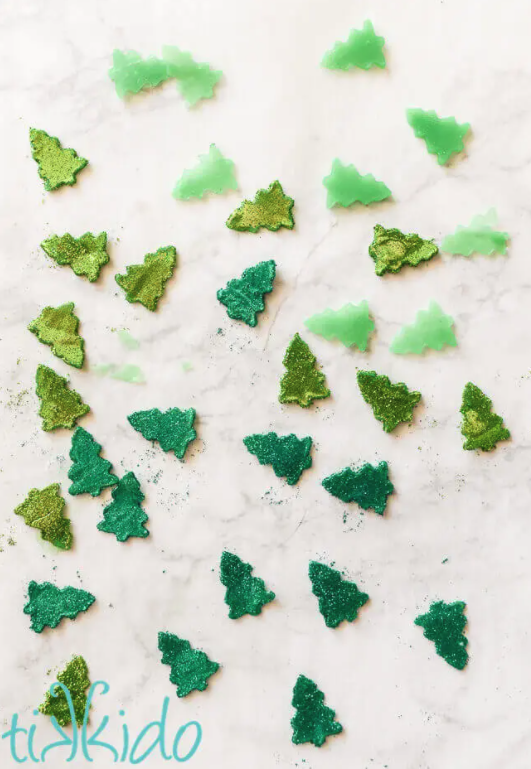 For a different take on soap, add some cute lollipop sticks to them– just be sure to tell your coworkers that they aren't candy! Click here for the tutorial from B4s and Afters.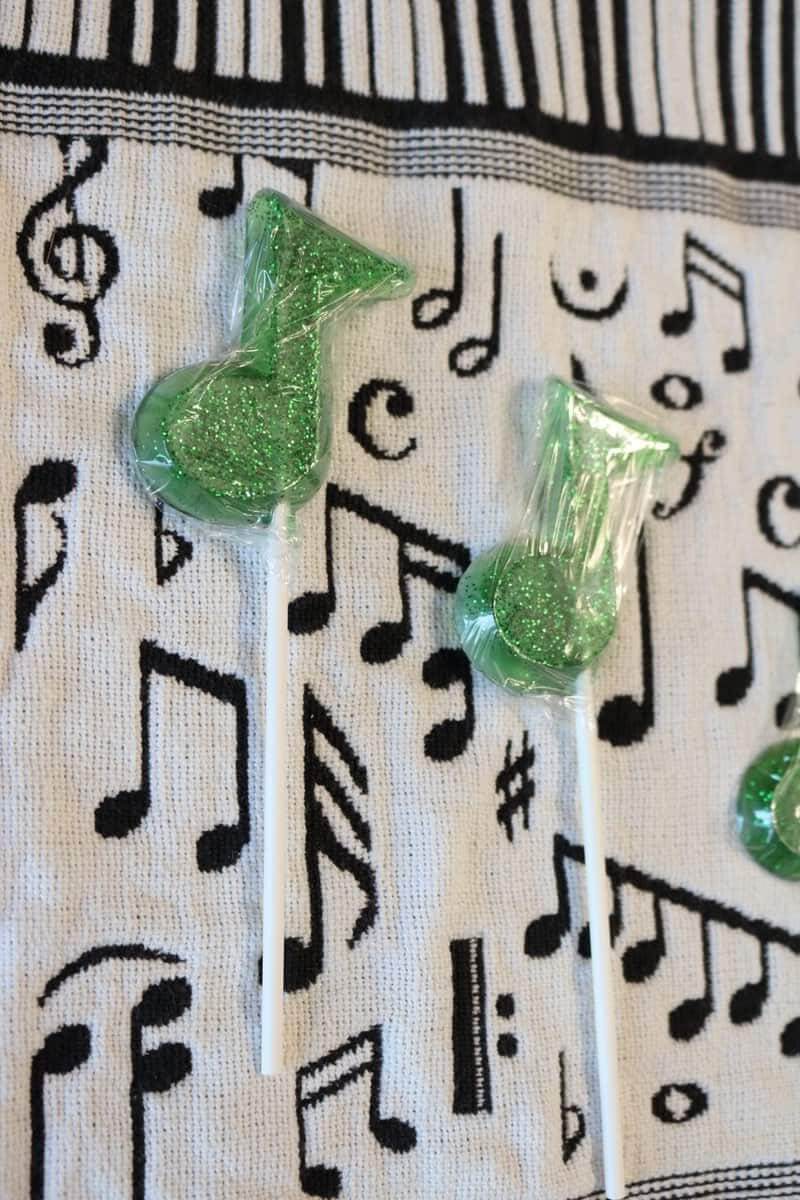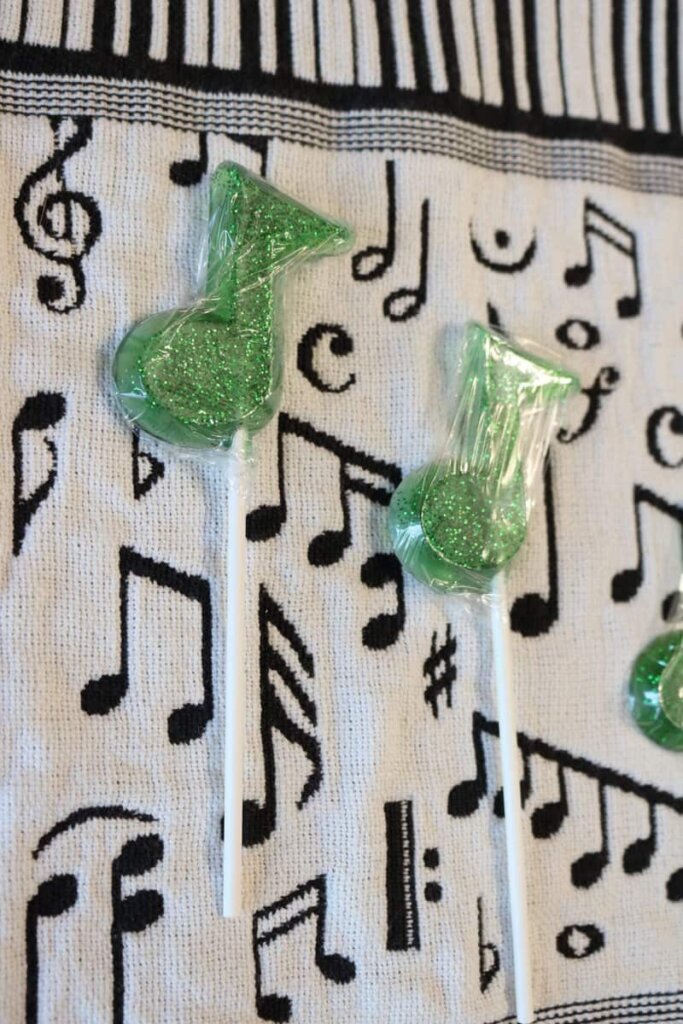 Sharpie Travel Mug
If you're struggling for ideas on what to gift coworkers, chances are, they drink some type of hot beverage in the morning. Check out this nifty idea on how to upcycle a regular mug into something more personal with an inspirational message… all written with a Sharpie!
Click here for the tutorial from Sustain My Craft Habit.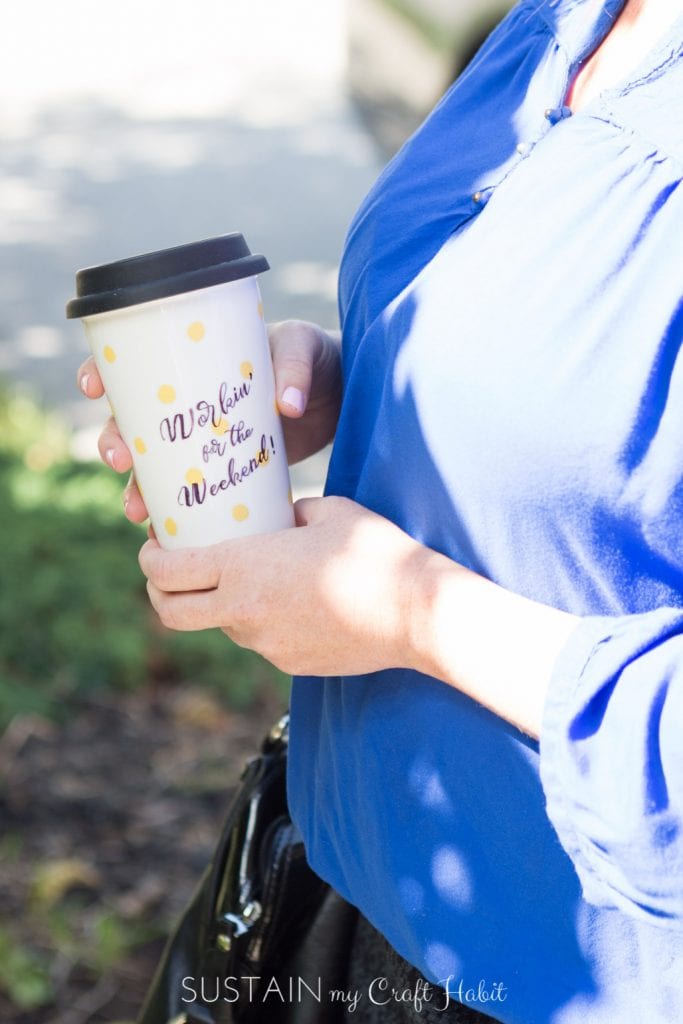 Peppermint Bath Salts
These DIY peppermint bath salts in a jar are the perfect way to give your coworkers the gift of relaxation and self-care during the holiday season. Plus, how cute is their printable label?!
Click here for the tutorial from Honey & Lime.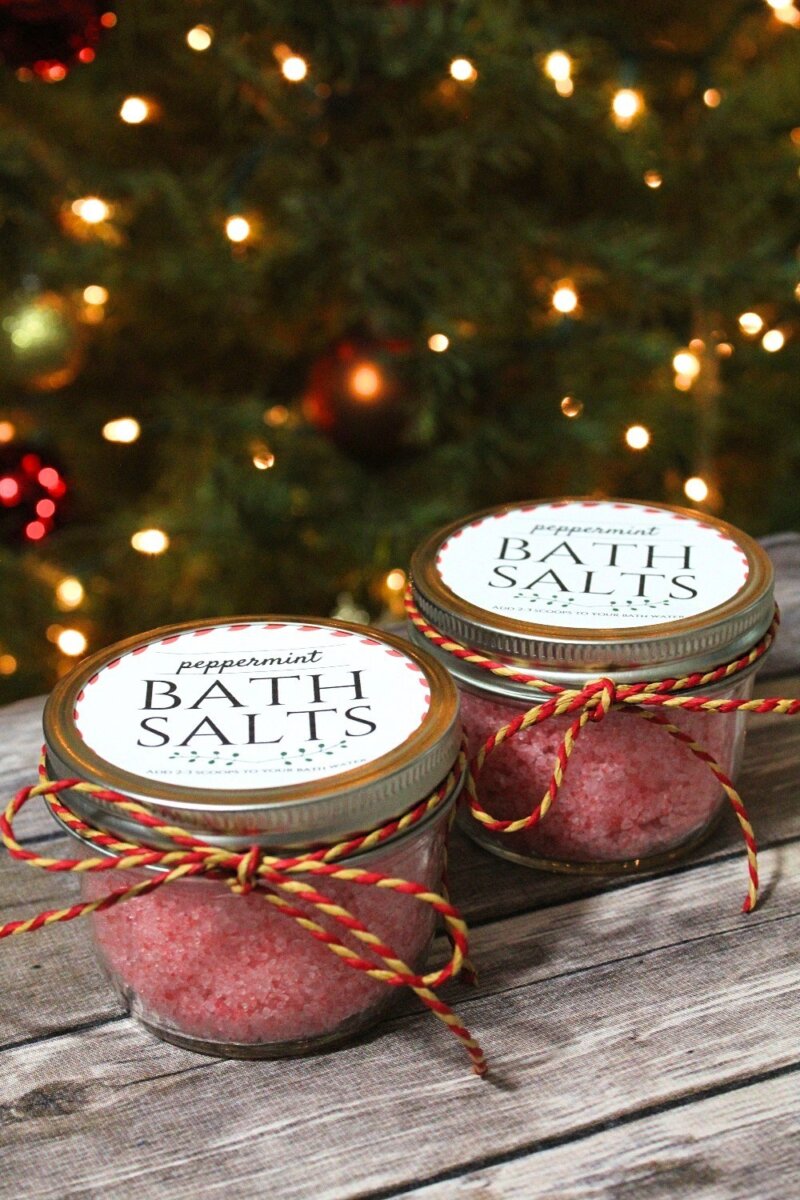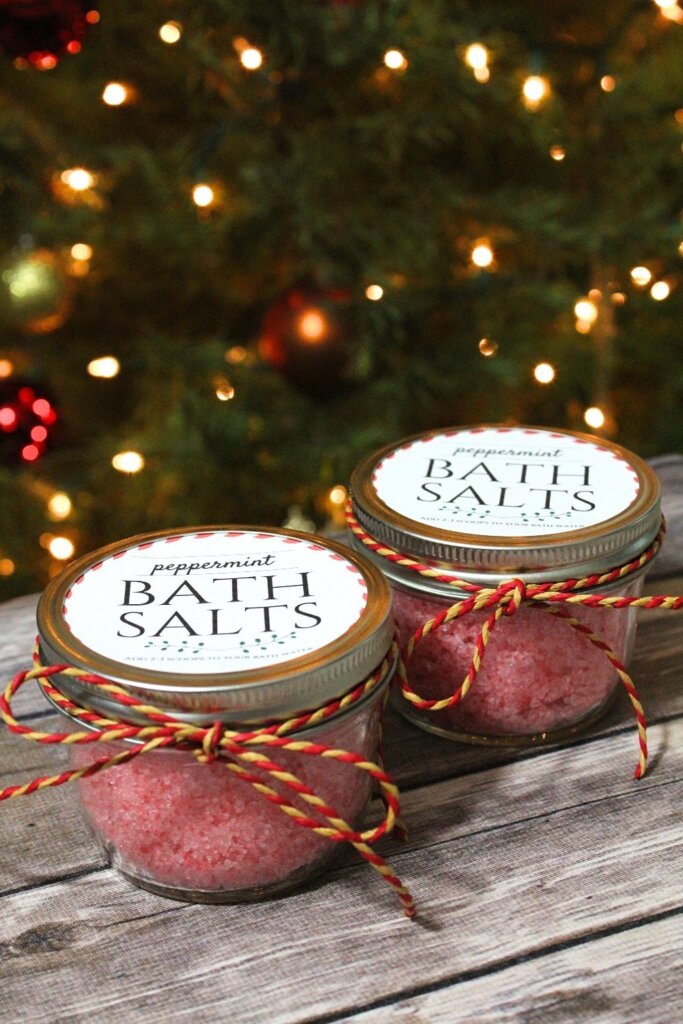 Cherry Blossom Painted Mug
Capture the beauty of blooming cherry blossoms with this simple hand-painted mug. It makes for a perfect gift for your coworkers, especially if they're never seen without tea or coffee in hand!
Click here for the tutorial from Sustain My Craft Habit.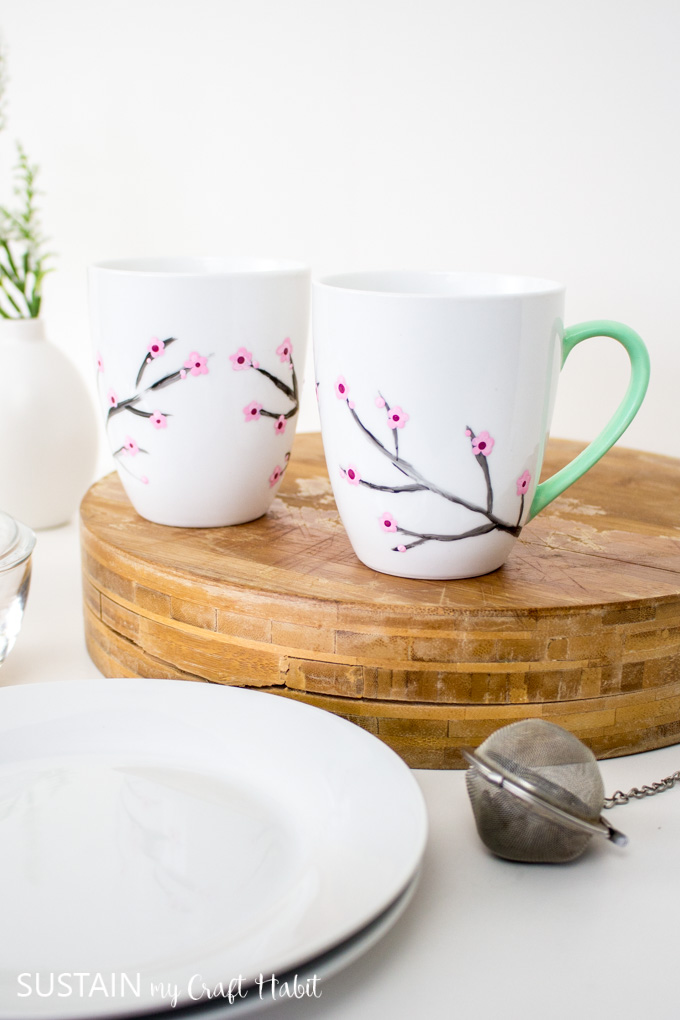 Cranberry Orange Potpourri
This DIY holiday stovetop potpourri in a jar is the perfect creative gift to give! Put these together the night before and have recipients simmer this mixture on the stove to get into the spirit (and sweet-smelling aroma) of the holidays.
Click here for the recipe, via Honey & Lime.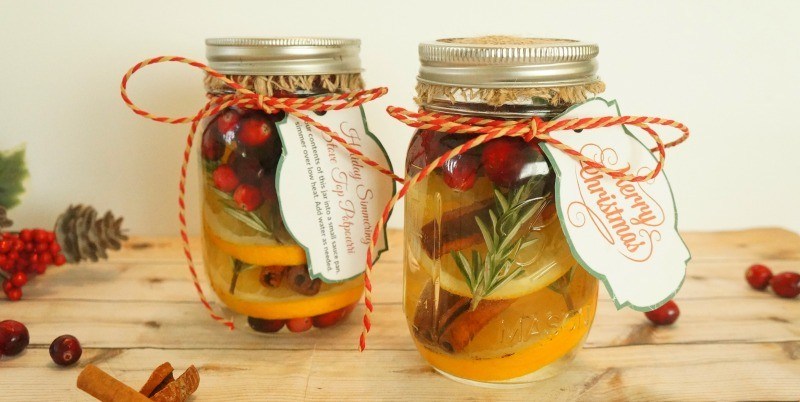 Edible Christmas Gifts for Coworkers
Nom, nom, nom – if your coworkers love food, then this is the section you'll want to study and experiment with! We guarantee that you'll even find some new fave recipes from this list.
For extra brownie points (no pun intended), package up the food items for your coworkers in Christmas-themed cellophane and gift bags.
Gingerbread Cupcakes with Cinnamon Cream Cheese Frosting
Be prepared to WOW your coworkers with these scrumptious cupcakes that whip together in 40 minutes or less! And yes, the frosting is made of cream cheese and cinnamon– doesn't that sound like a fluffy delight of perfection?!
Learn how to make these via Bake or Bust; click here for the recipe.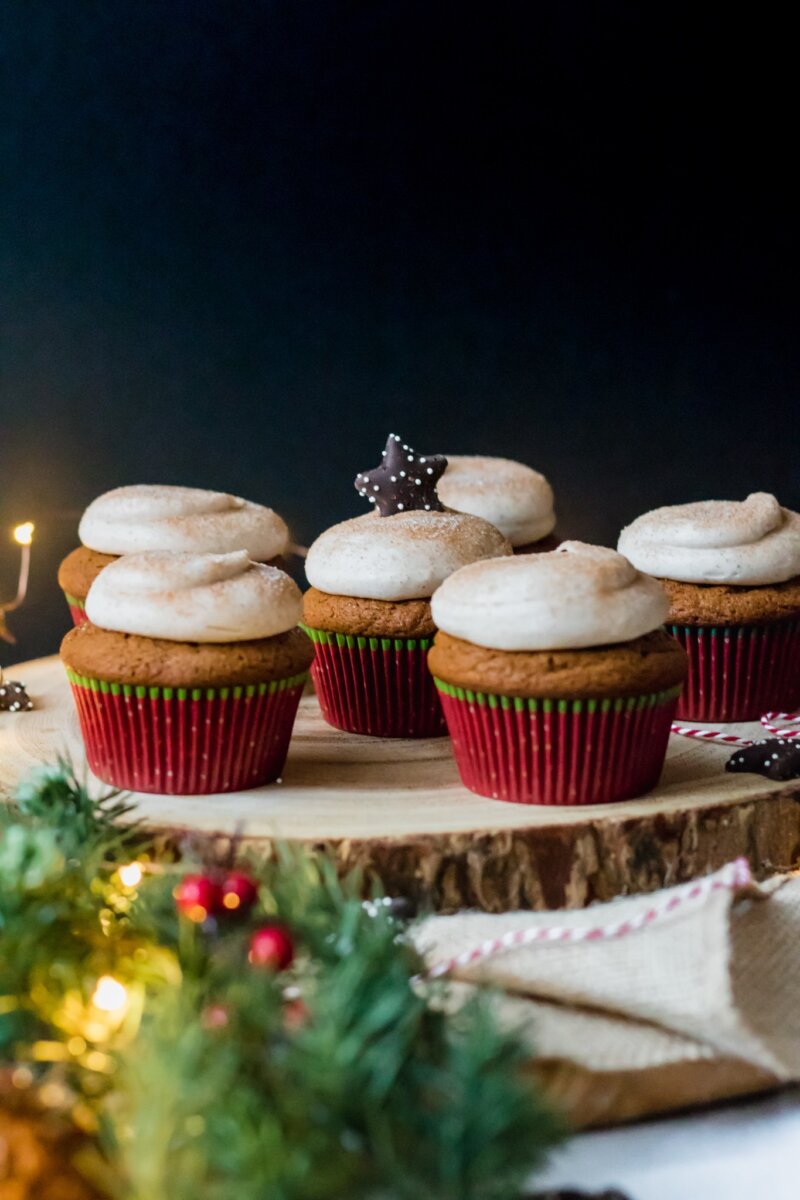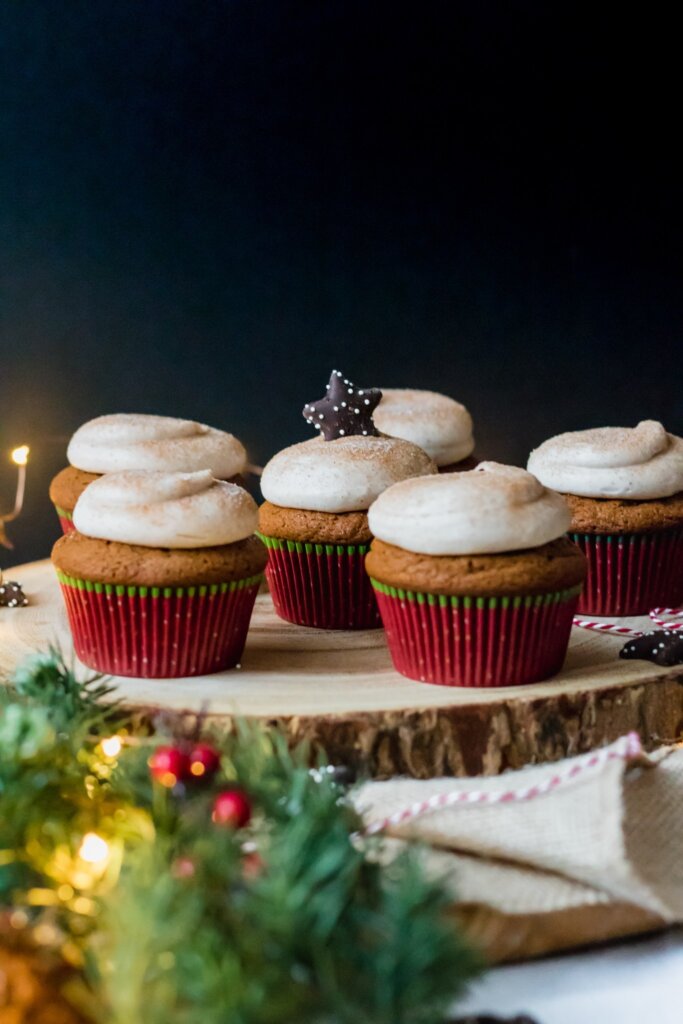 Neapolitan Marzipan Chocolates
Neapolitan marzipan chocolates are the perfect festive gift for the marzipan lovers in your life! These home-made marzipan chocolates are so incredibly delicious, you'll be swamped in compliments (if you can bear to part with them, that is).
Click here for the recipe from Fab Food 4 All.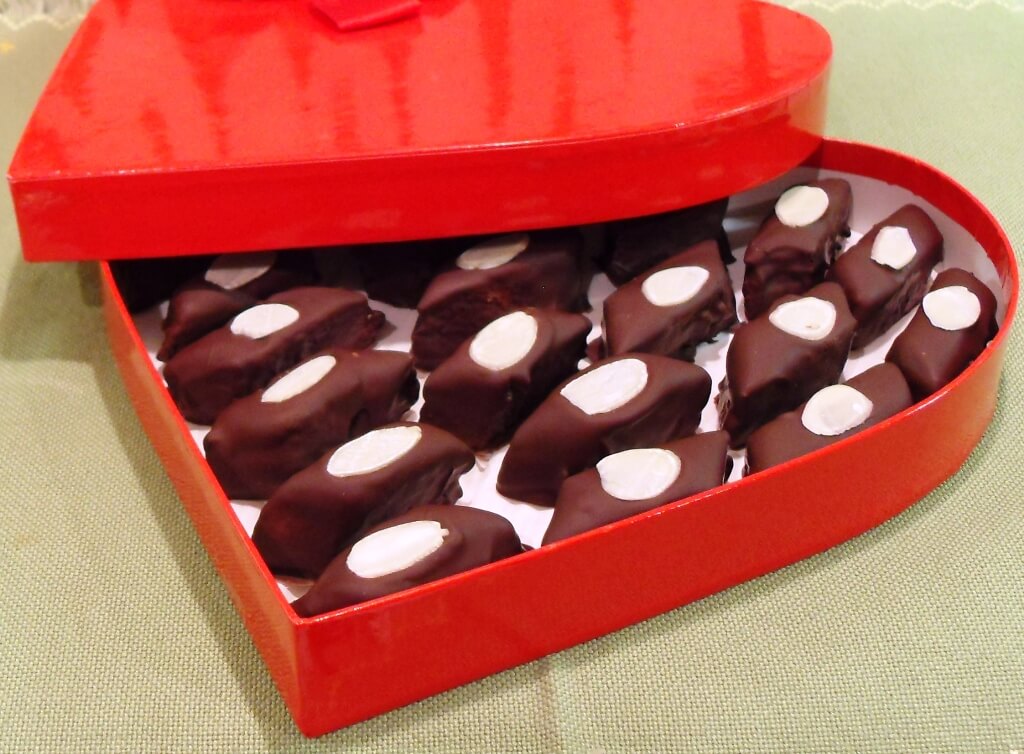 Chocolate-Covered Pretzels
Your coworkers will feel special and appreciated when you give them these chocolate-covered pretzels. You can easily whip up a large batch at once for all of your coworkers.
Click here for the recipe from B4s and Afters.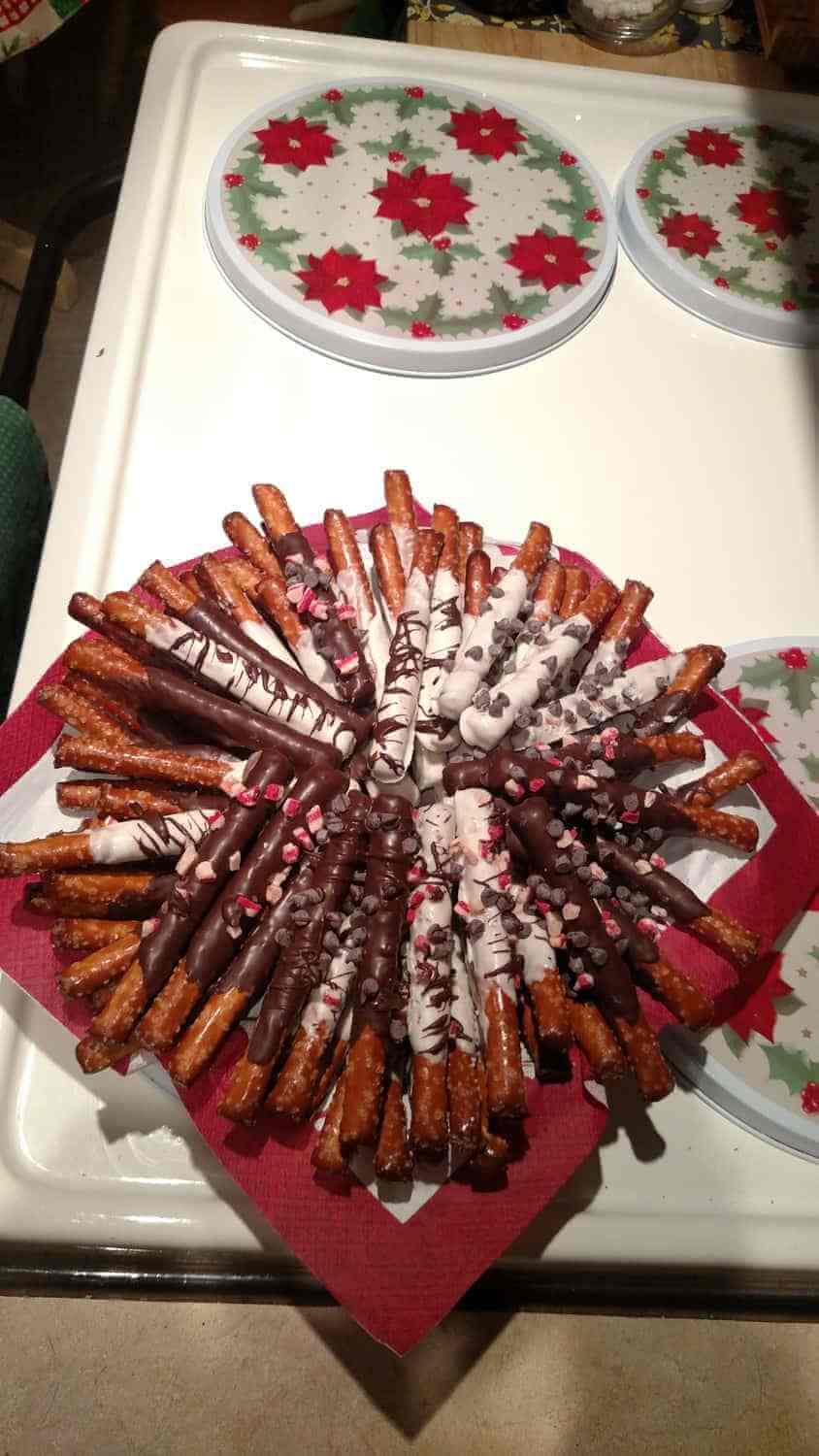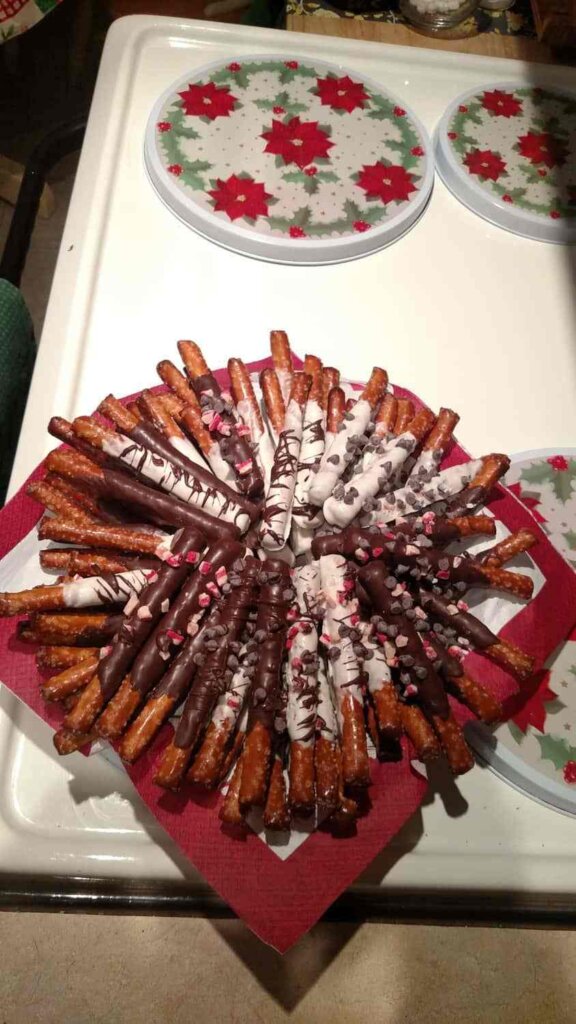 Peppermint Hazelnut Chocolate Fudge
This peppermint hazelnut chocolate fudge is something out of our dreams! For a cute packaging idea, pour the mixture into cupcake liners to make the gift-giving process easy.
Click here for the recipe from B4s and Afters.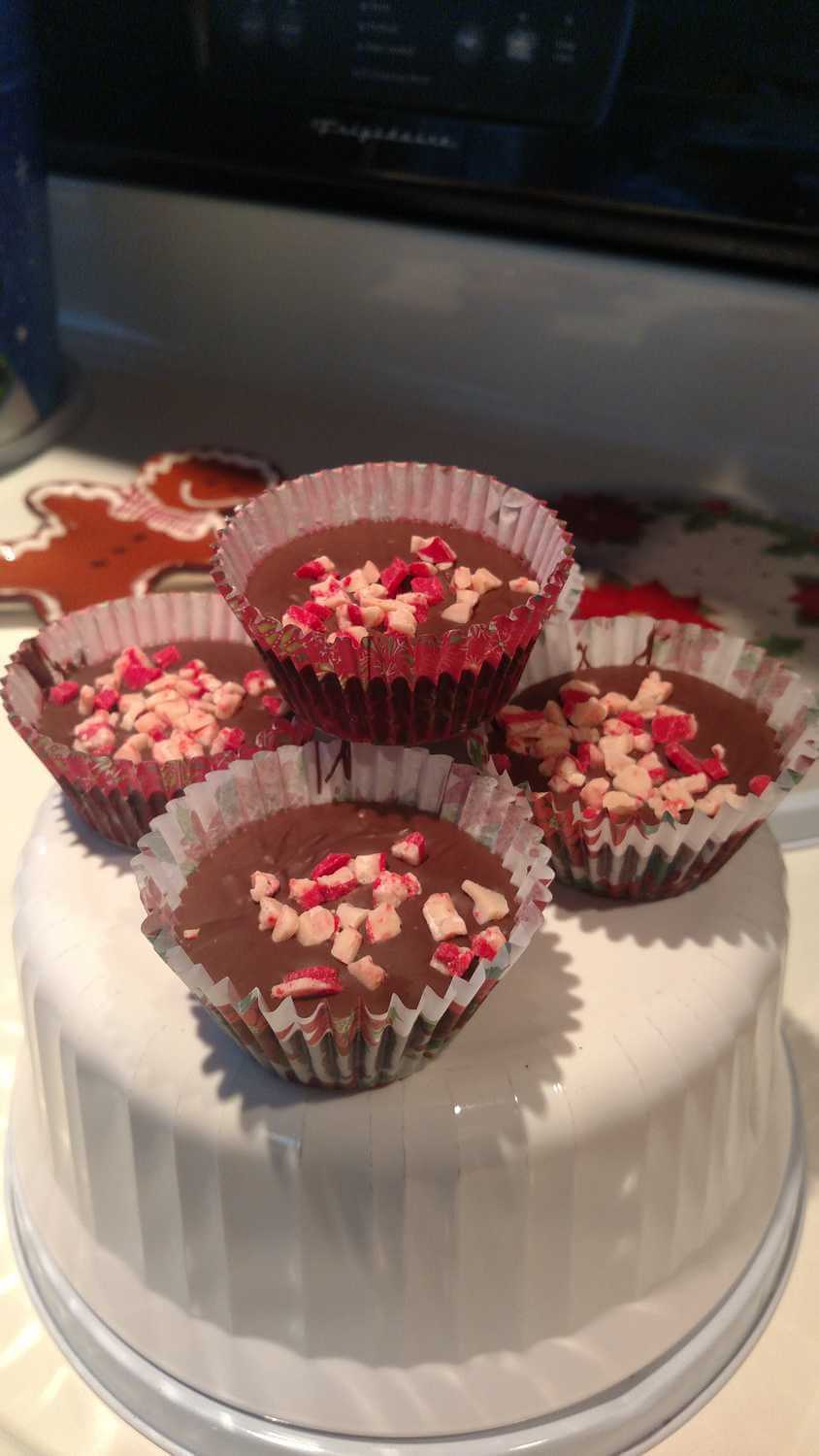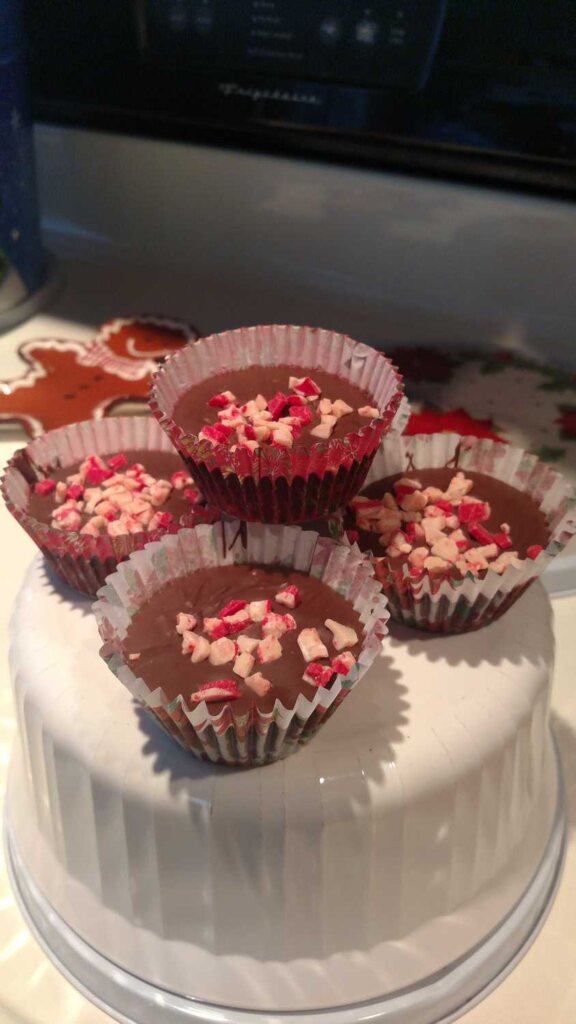 Peppermint Meringue Cookies
These peppermint meringue cookies from Encouraging Moms at Home are an ideal Christmas gift for coworkers that look equally as amazing as they taste! They're the perfect blend of holiday aesthetic and scrumptious delight, and they whip up in a little over an hour.
Click here for the recipe.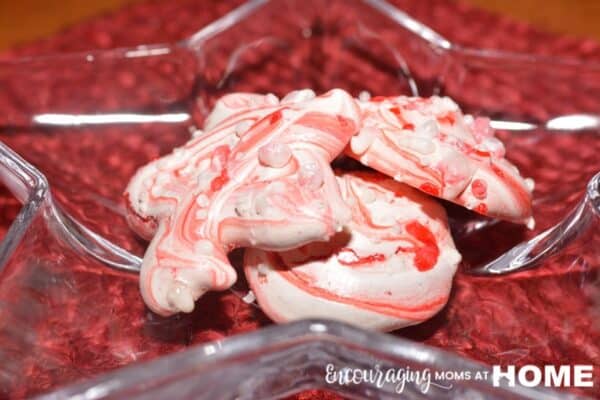 Low-Carb Keto Sugar Cookies
Does your coworker have a thing for sweets, but tries to stay healthy and mindful of what goes into their body? These low-carb keto sugar cookies are the perfect solution! From start to finish, they only take 20 minutes (what? Preposterous!), and yes, they're delicious.
Click here for the recipe from Wholesome Yum.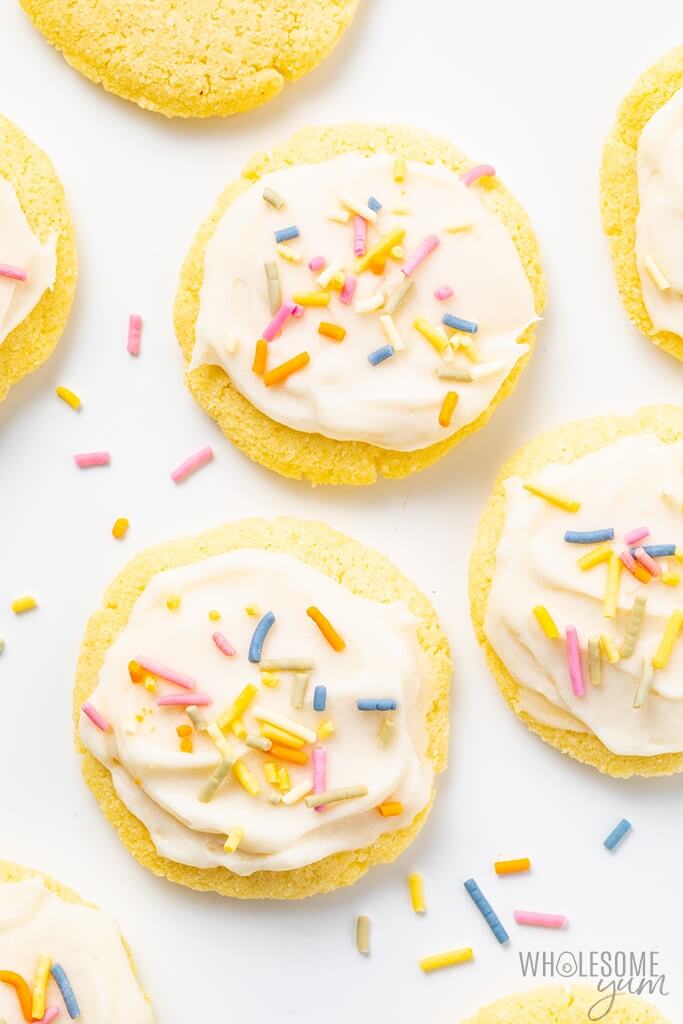 Old-Fashioned Sugar Cookies
On the flipside, if your coworkers say, "BRING ON THE SUGAR!" these old-fashioned sugar cookies (loaded with butter and flour) would be a perfect fit. Plus, they only require three ingredients– what a bargain of a tradeoff for delicacy!
This Old Gal has a great recipe for these cookies. Click here for the recipe.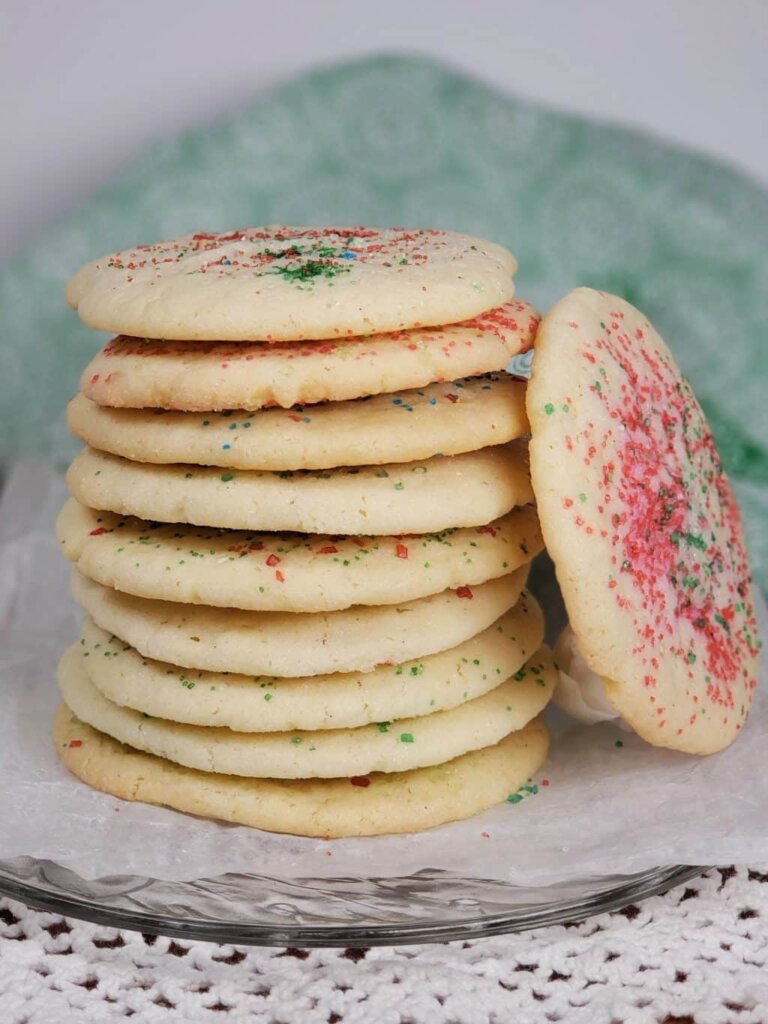 Dark Chocolate Almonds
Dark chocolate almonds are easy to make, taste amazing, and store incredibly well. Fill a mason jar with these crunchy goodies for a simple yet delicious homemade Christmas gift, and your coworkers will love you.
Click here for the recipe from Hint of Healthy.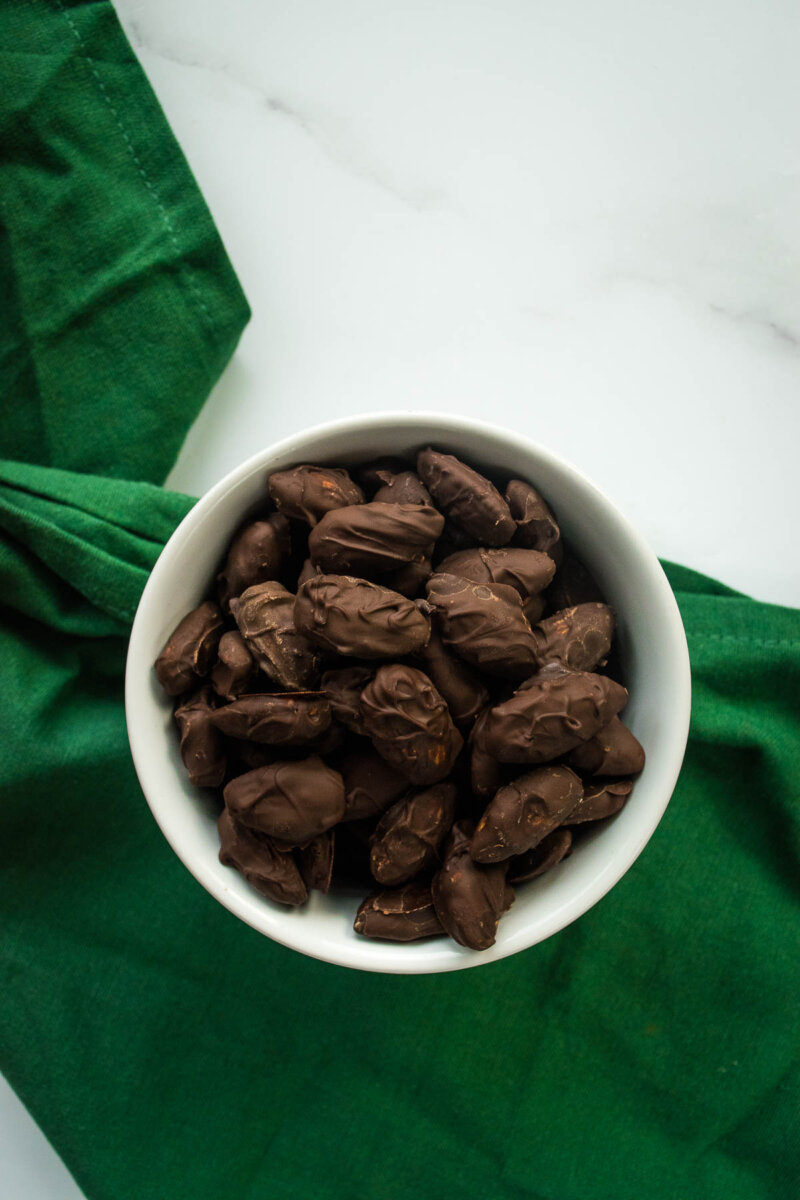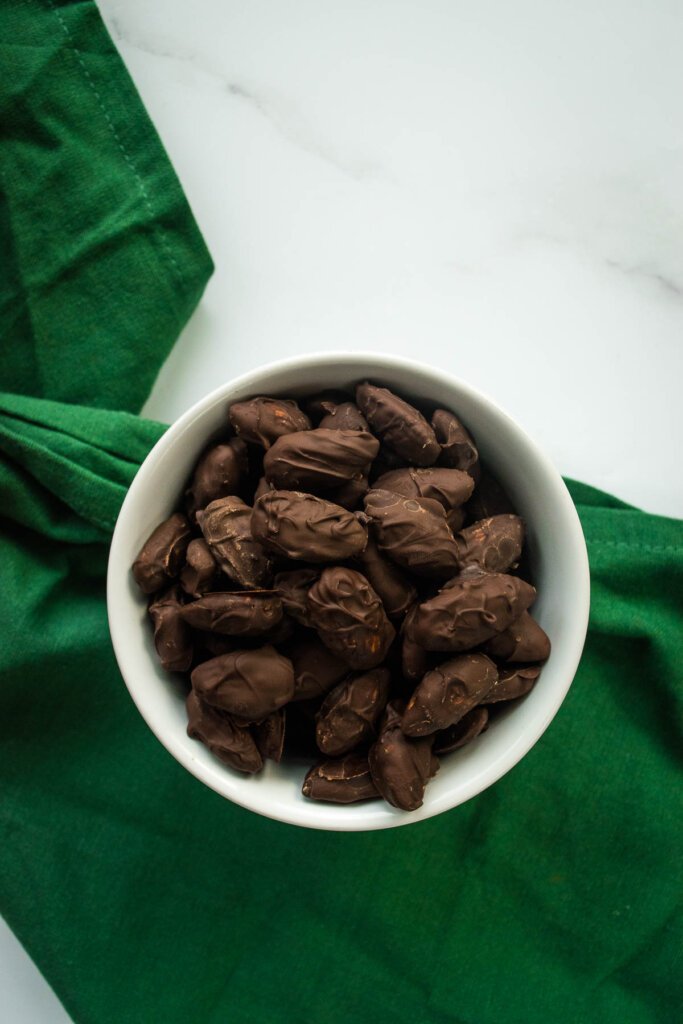 Crock-Pot Christmas Candy
Your coworkers won't believe that you made this simple four-ingredient Christmas candy… with a Crock-Pot! Combine chocolate with almond bark, peanuts, and sprinkles to turn these into scrumptious clusters of delight. You'll be the office favorite once everyone digs into these!
Click here for the tutorial from Recipes from a Pantry.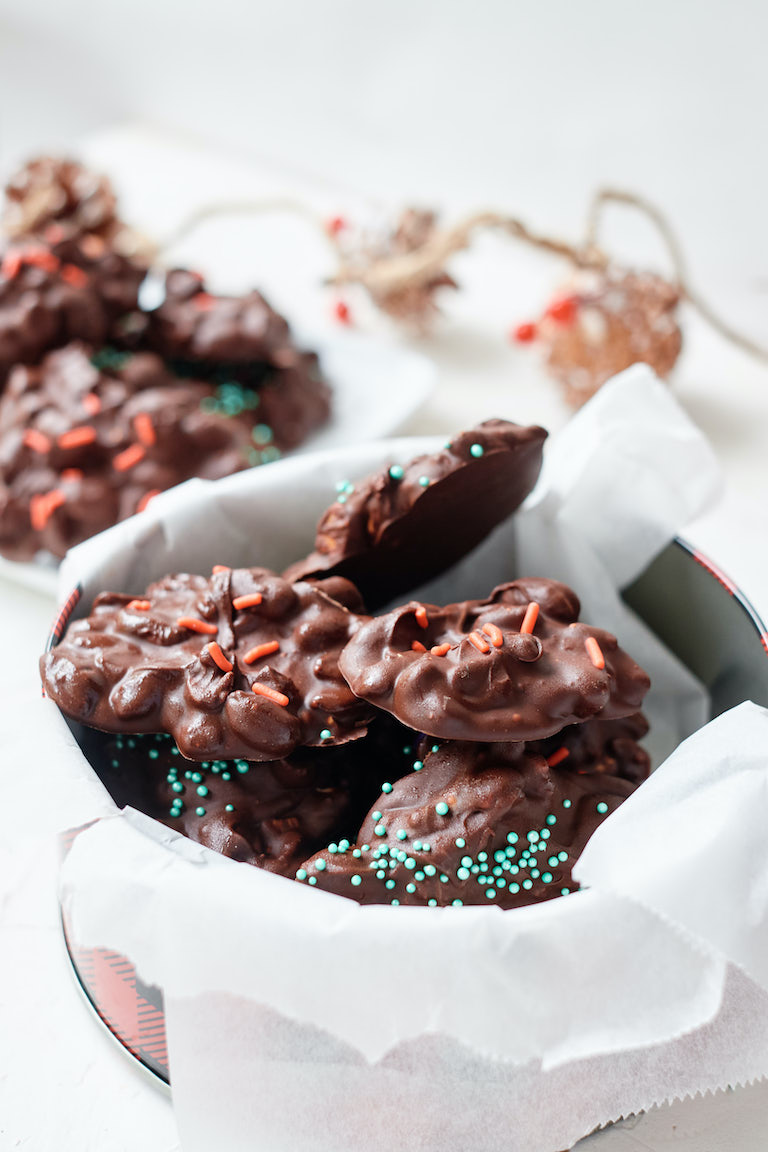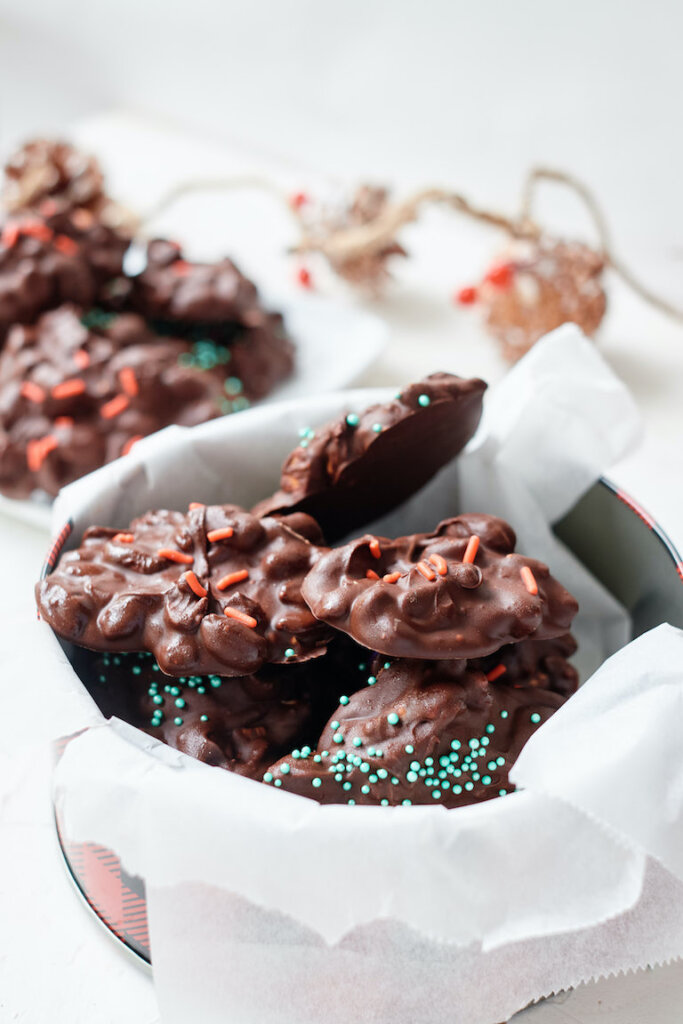 Christmas Shortbread Cookies
These simple Christmas shortbread cookies are buttery and spiced with a hint of cinnamon, nutmeg, and ginger, making for a tasty surprise to gift to coworkers. As a bonus, these can easily be made ahead of time and gift wrapped well in advance, as outlined on Recipes from a Pantry.
Click here for the recipe.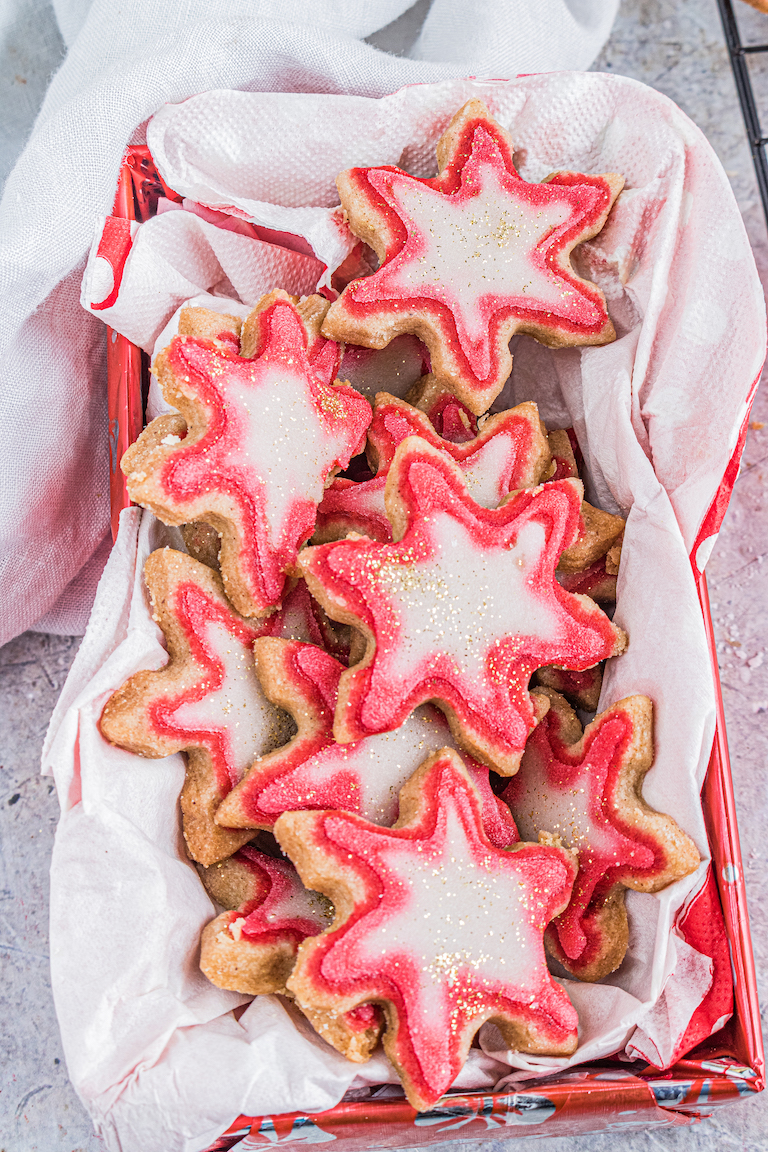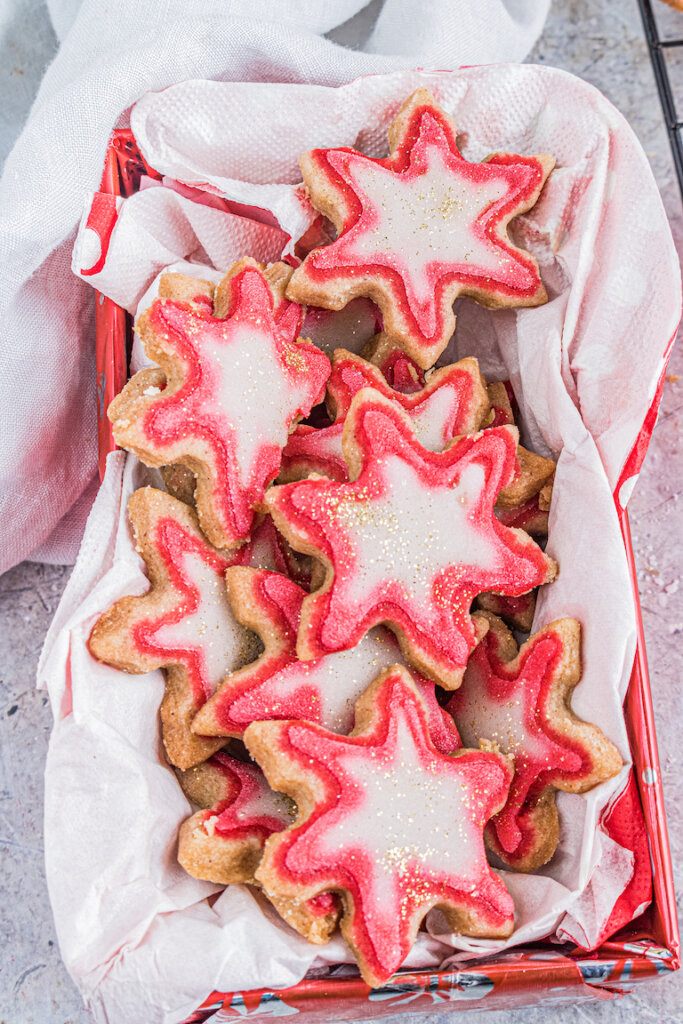 Sweet n' Spicy Cashews
Deliciously sweet with just a hint of heat, your coworkers won't be able to stop nibbling on this tasty snack. Pop them in a gift bag or mason jar for the ultimate Christmas packaging.
Click here for the recipe from Heavenly Home Cooking.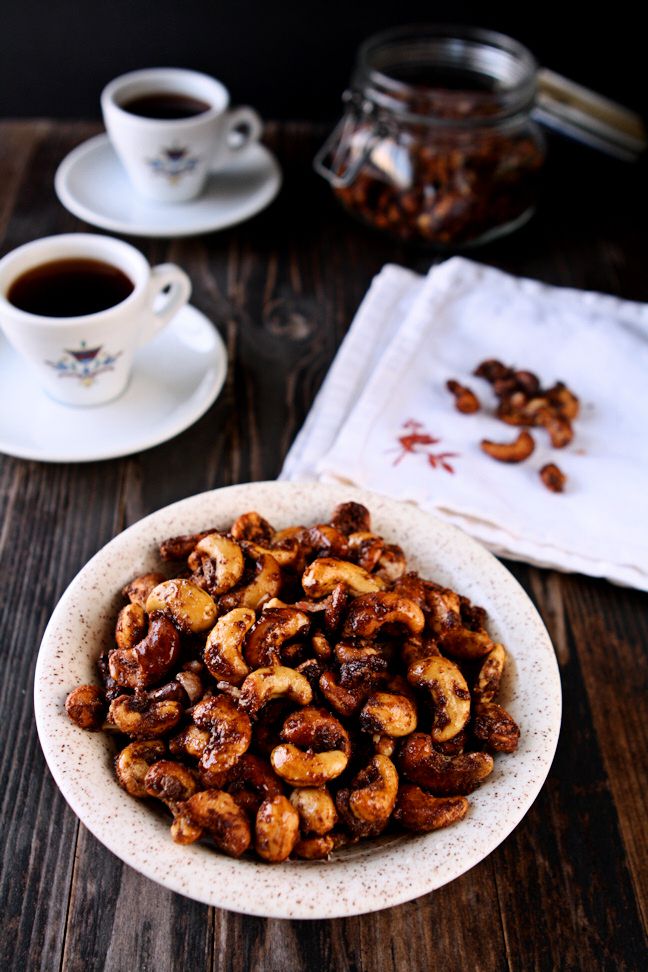 Chocolate Shortbread
This chocolate shortbread recipe has a perfectly crumbly, melty consistency, but still keeps the rich chocolatey flavour that we all love. It's the perfect gift to be wrapped up for a sweet surprise for coworkers!
Click here for the recipe from A Mummy Too.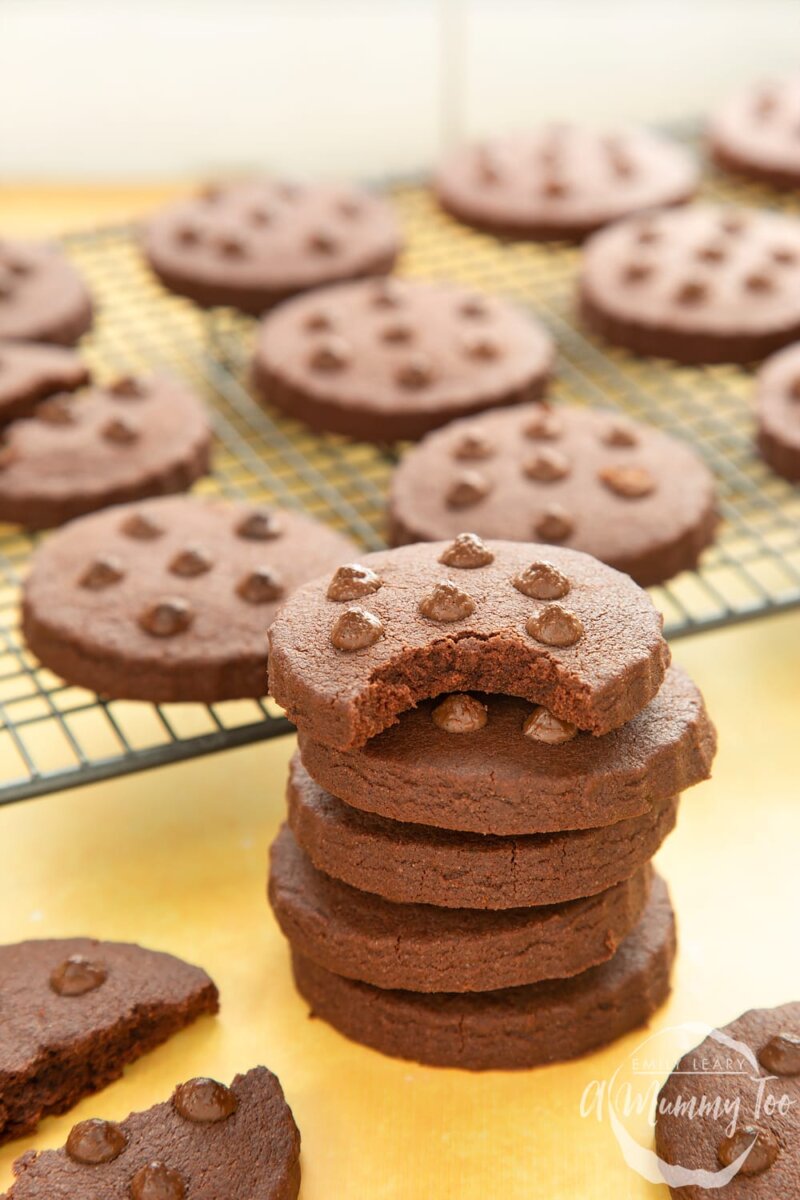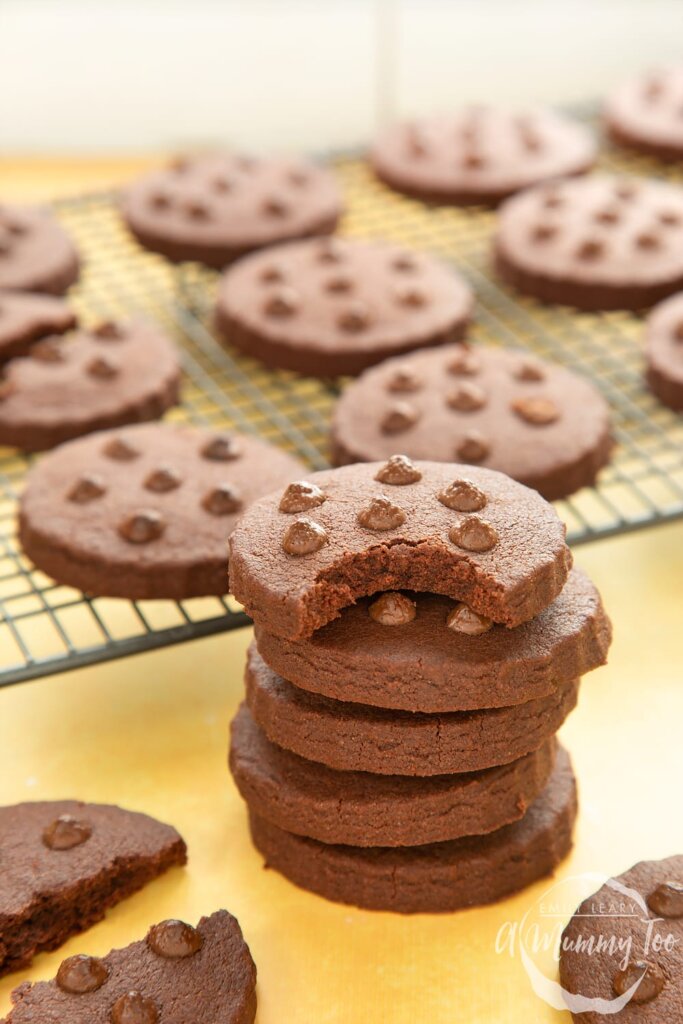 Christmas Spiced Chocolate Salami
This Christmas, why not give your coworkers something extra unique but still Christmas-y? This spiced chocolate salami is filled with cranberries, pistachios, orange zest, cinnamon, and cloves – the perfect way to infuse chocolate with spices!
Click here for the recipe from A Mummy Too.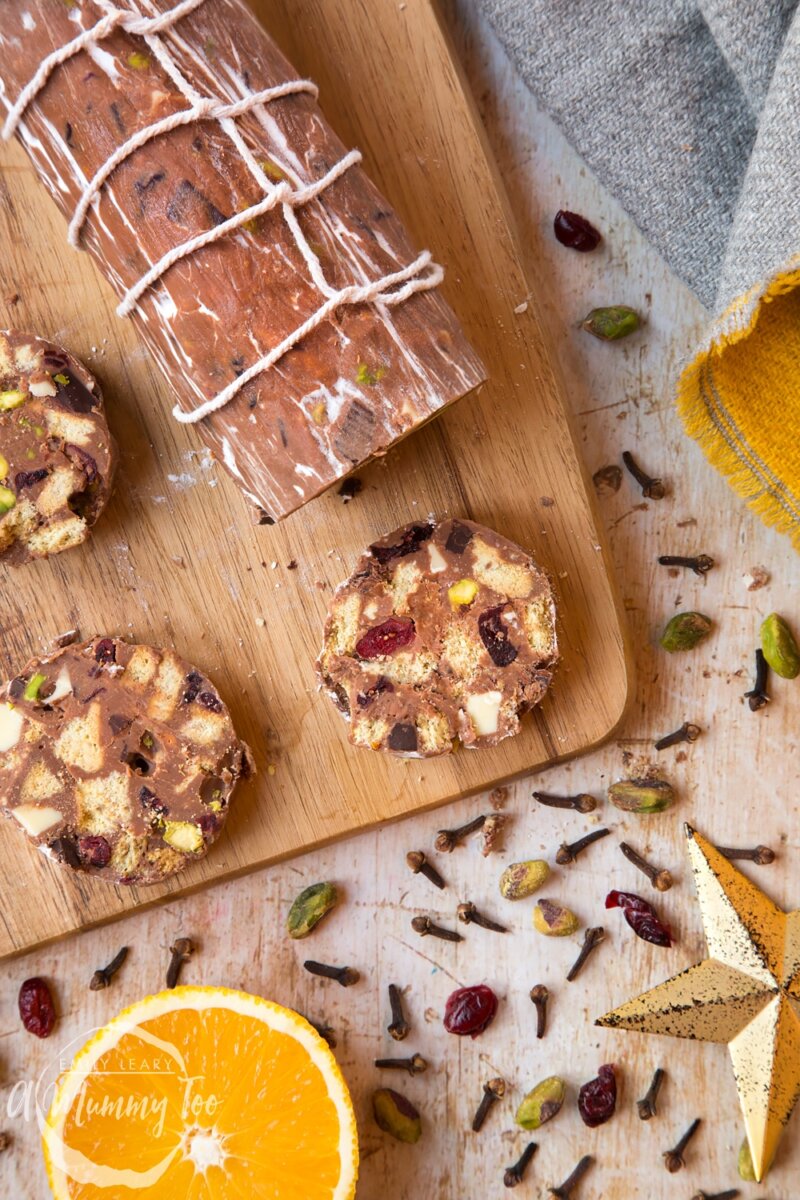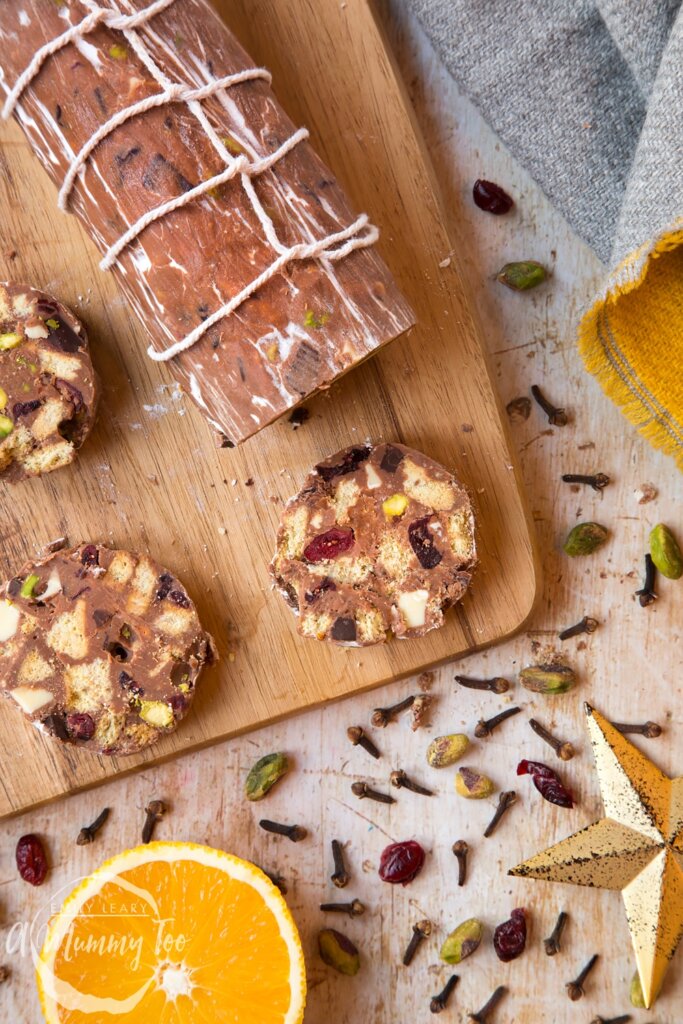 Chocolate Peppermint Cookies
These are the easiest festive cookies that you can make in just under 30 minutes, and your coworkers will love these! They're soft, chewy, and the chocolate chip peppermint combo will surely brighten up their taste buds. Click here for the recipe from Little Sunny Kitchen.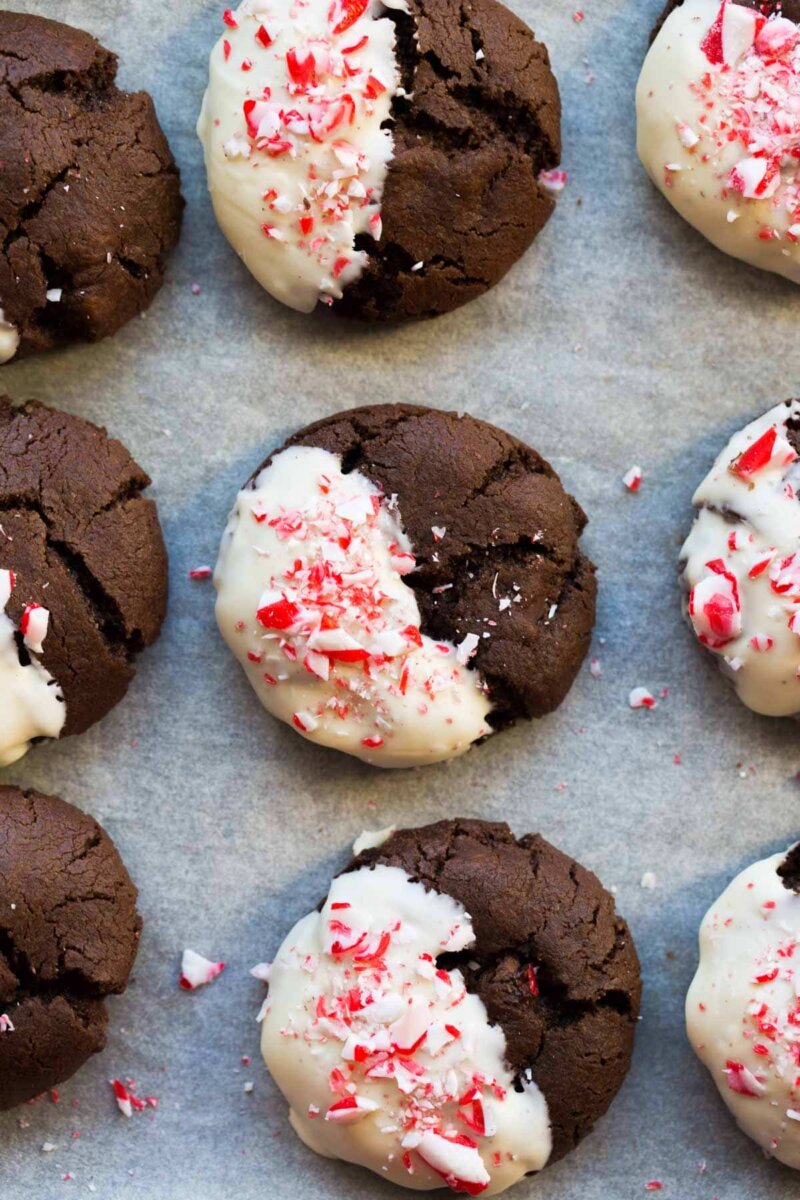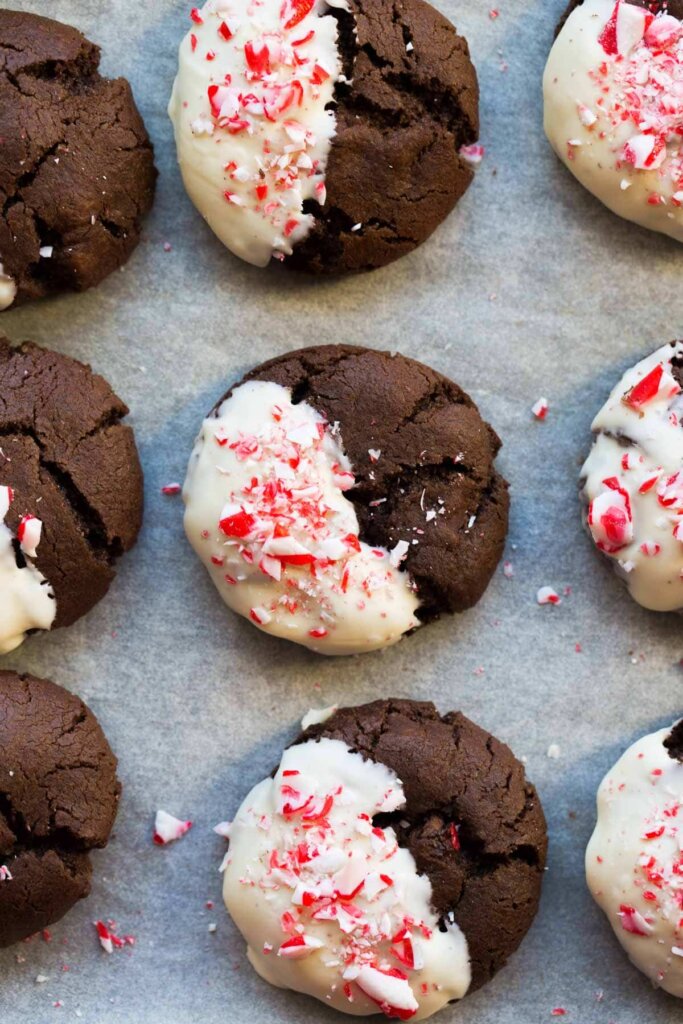 Vegan Peppermint Bark
This holiday season, you'll go into any gourmet store or Williams Sonoma and pay serious moolah for peppermint bark. So, why not make your own? Peppermint bark is the perfect gift for coworkers, and this recipe from Pink Fortitude is vegan as well!
Click here for the recipe.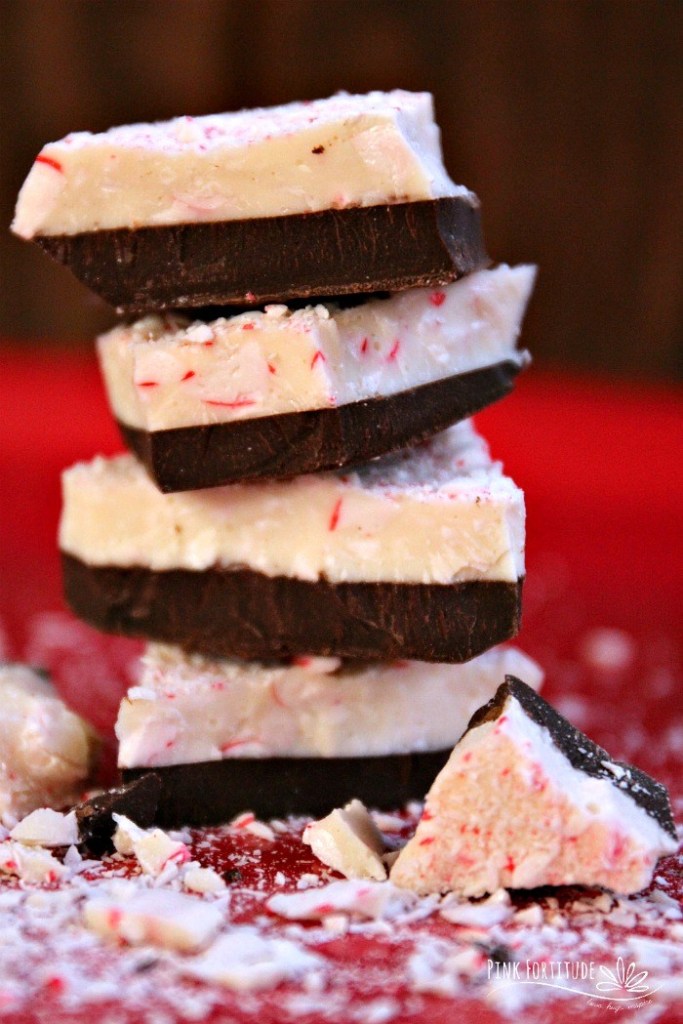 Italian Almond Biscotti
This delicious biscotti recipe is based on an authentic Italian recipe and can be customized to anyone's needs. It even has an unlikely ingredient – cake mix! Your coworkers will be drooling over these crunchy snacks!
Click here for the recipe from You Can Live Rich on Less.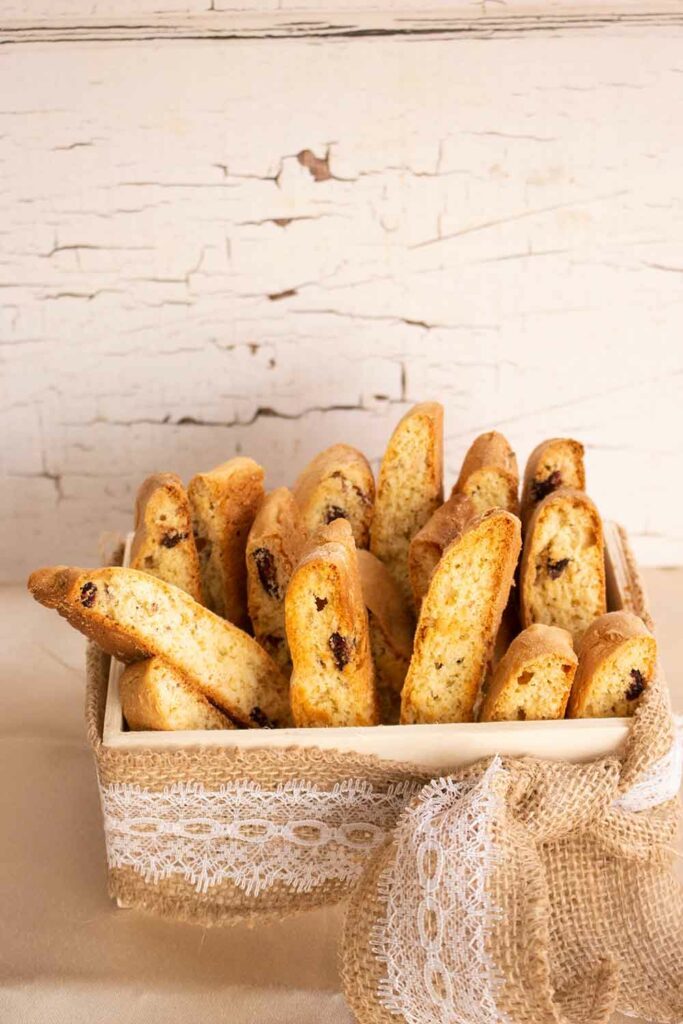 We hope you enjoyed our list of DIY Christmas gifts for coworkers!
Did we miss any? Let us know in the comments! We hope that this roundup of Christmas gift ideas inspired you to make some creatively thoughtful items for your coworkers this season.
A little gift goes a long way, so it's always nice to even be remembered during this time of year. Make your coworkers feel special by using one, two, or a handful of our ideas listed!