*FYI - this post may contain affiliate links, which means we earn a commission at no extra cost to you if you purchase from them. Also, as an Amazon Associate I earn from qualifying purchases. Check out our Privacy Policy and Disclosure. for more info.
Candy jars on their own are a simple yet effective gift idea for any recipient, but when you add a surprise inside? Well, that's how you ensure your gift is simply unforgettable!
If you're on the hunt for unique ways to give candy or money as a gift, make sure this easy project is at the top of your list.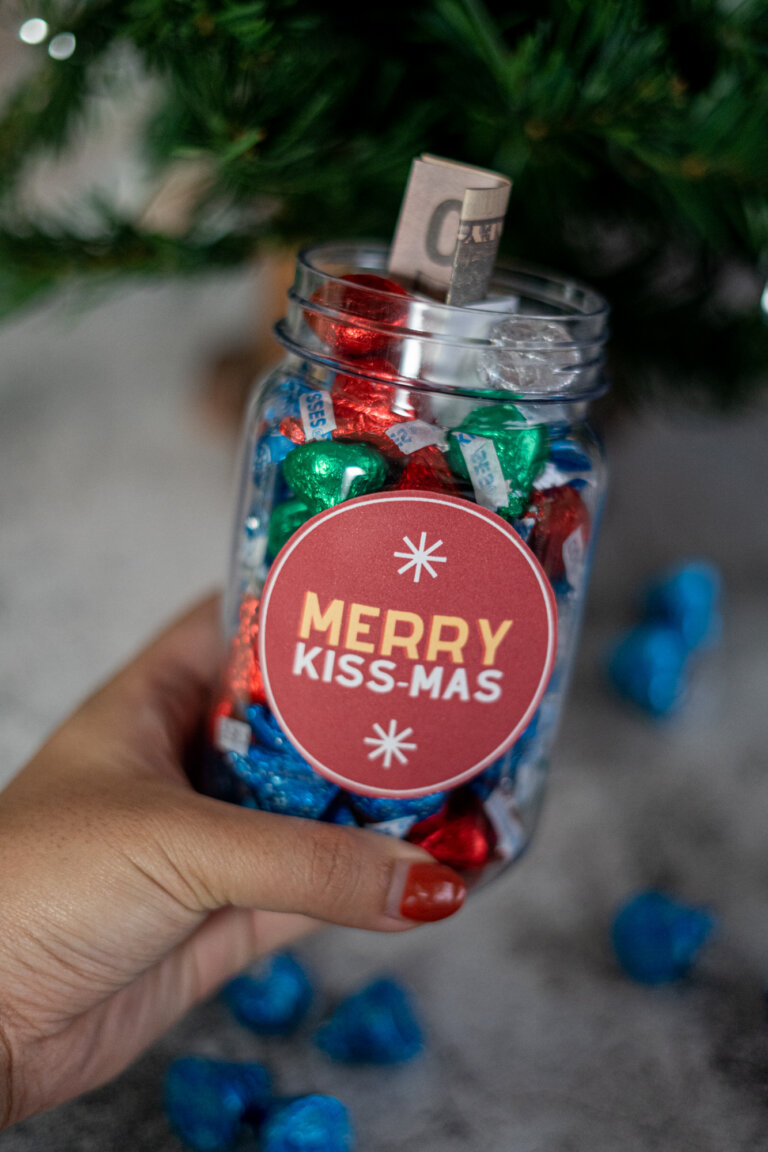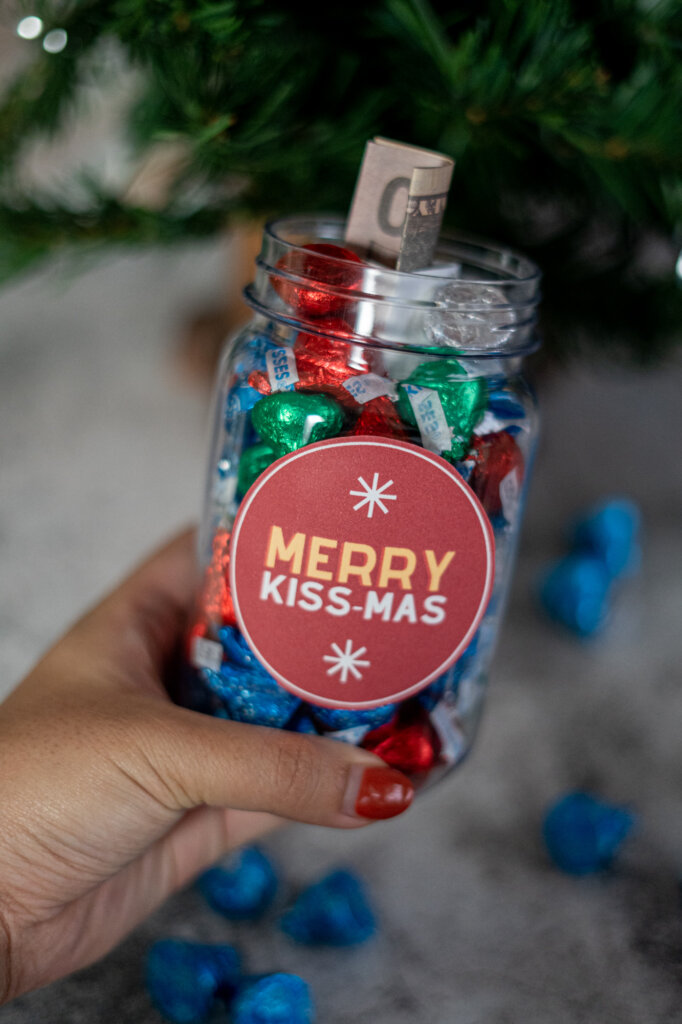 In this Hidden Surprise Christmas Candy Jar tutorial, we'll be showing you step by step how to make this ultra easy gift, which we're sure will keep all your loved ones on their toes!
We hope you find it helpful!
Pin for later: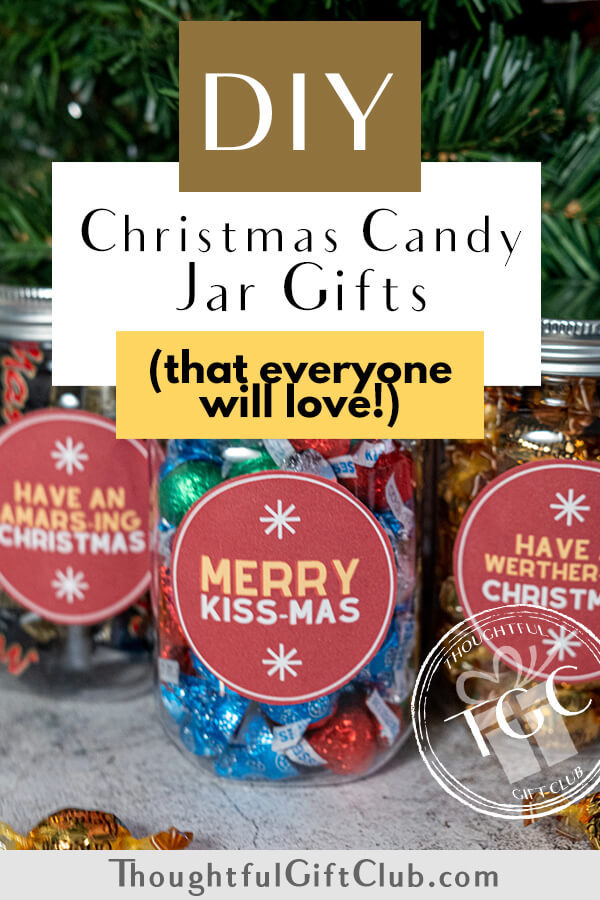 Materials for Your Hidden Surprise Christmas Candy Jar
For this easy DIY Christmas gift, all you need is:
A mason jar
A toilet paper roll/paper towel roll (or some cardstock and tape to roll your own)
Your candy of choice
OPTIONAL: Punny Gift Tags (Here are printable ones we made)
How to Make a Hidden Surprise Christmas Candy Jar: Step by Step
Have all your materials gathered? Now let's get to work…
Step One: Insert Your Hidden Surprise Compartment
Depending on the size of your mason jar, you can easily just repurpose a paper towel or toilet paper roll for the hidden compartment of your mason jar. Do this by trimming the roll to just under the height of your mason jar, and placing it in the middle of your jar.
Otherwise, if you're working with a smaller mason jar like us, you can simply take some card stock and roll it into a small tube, securing it with tape…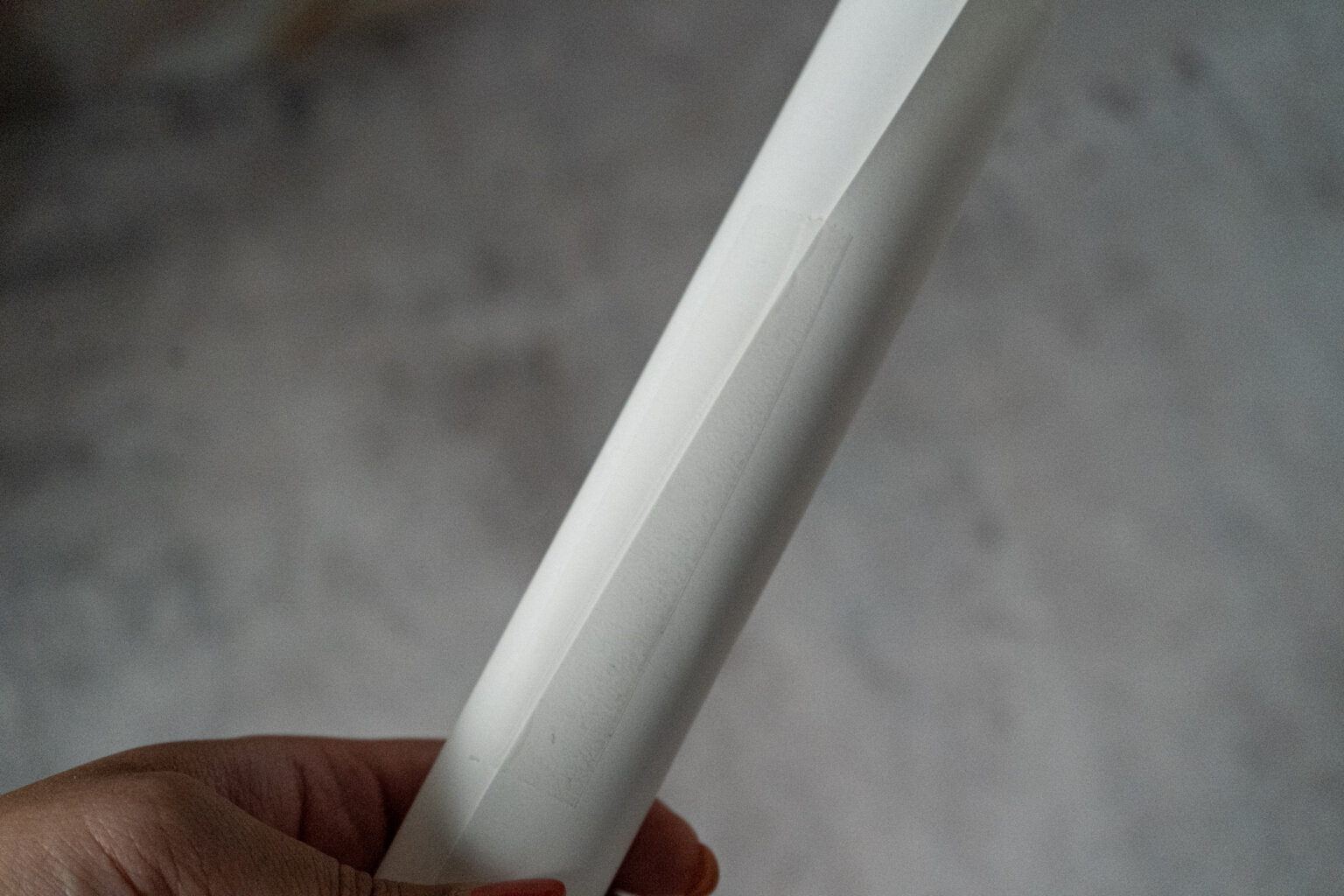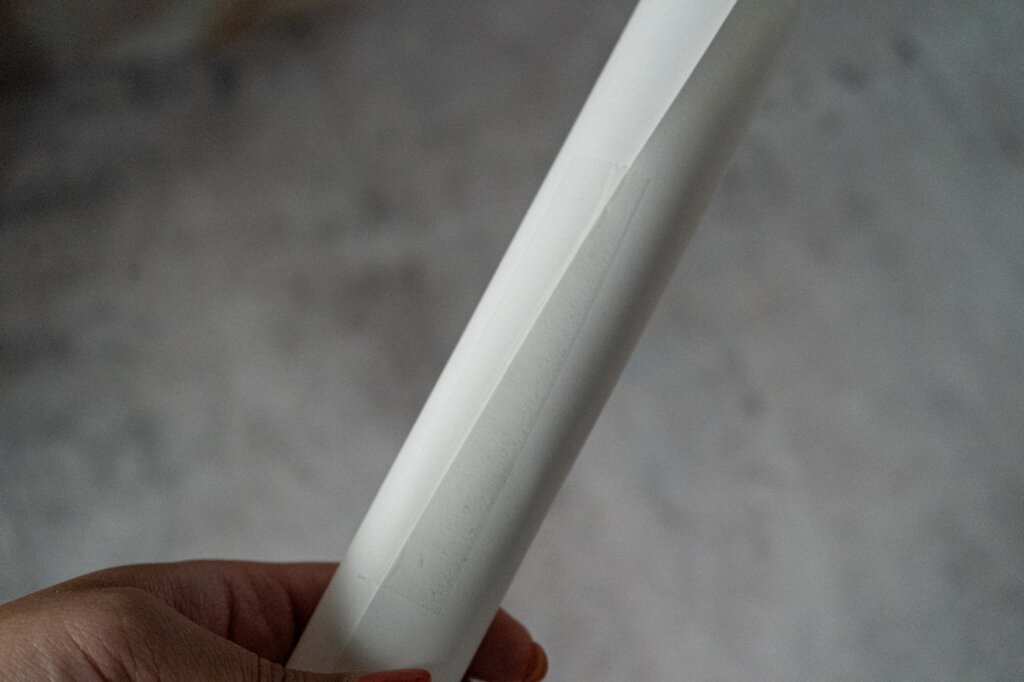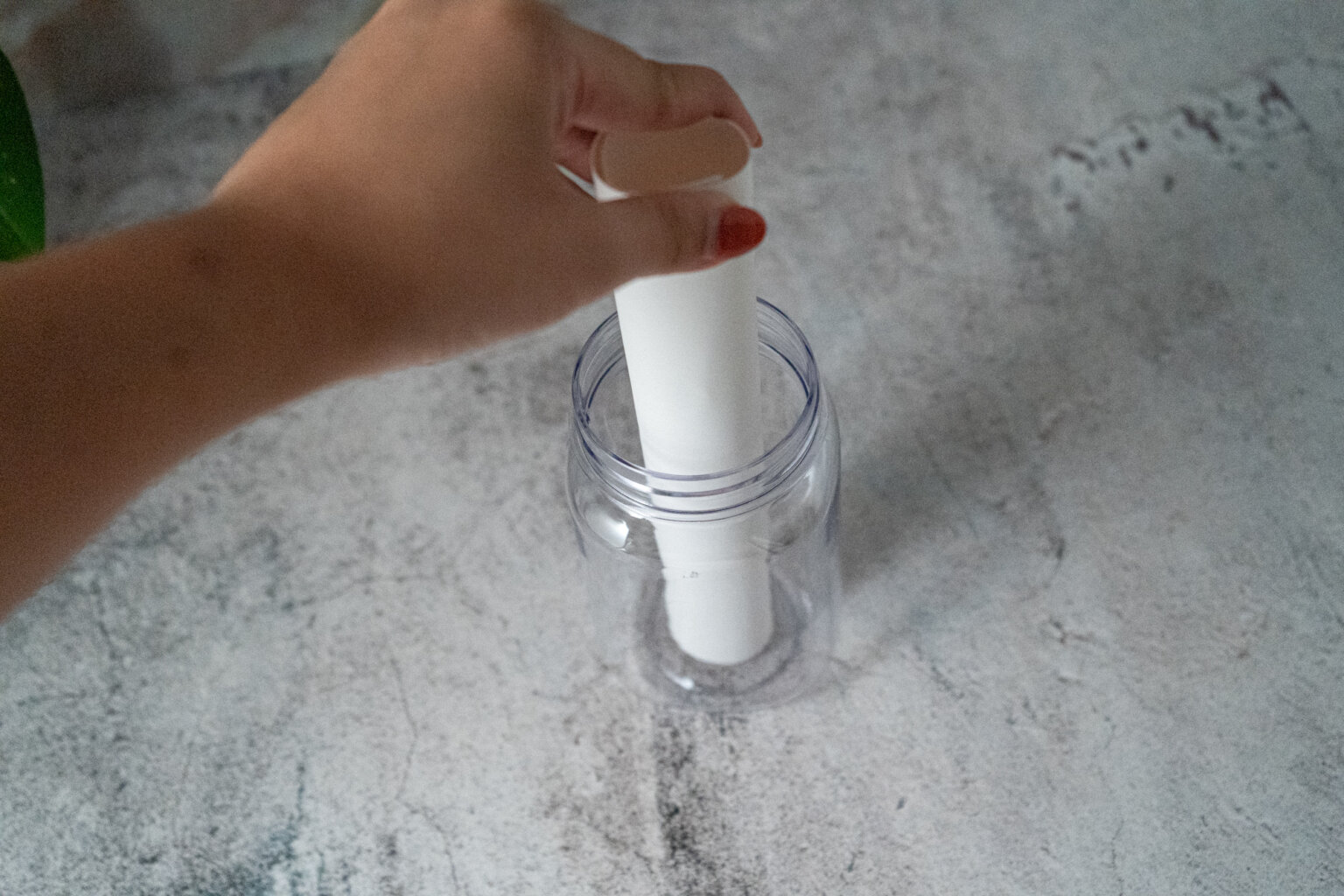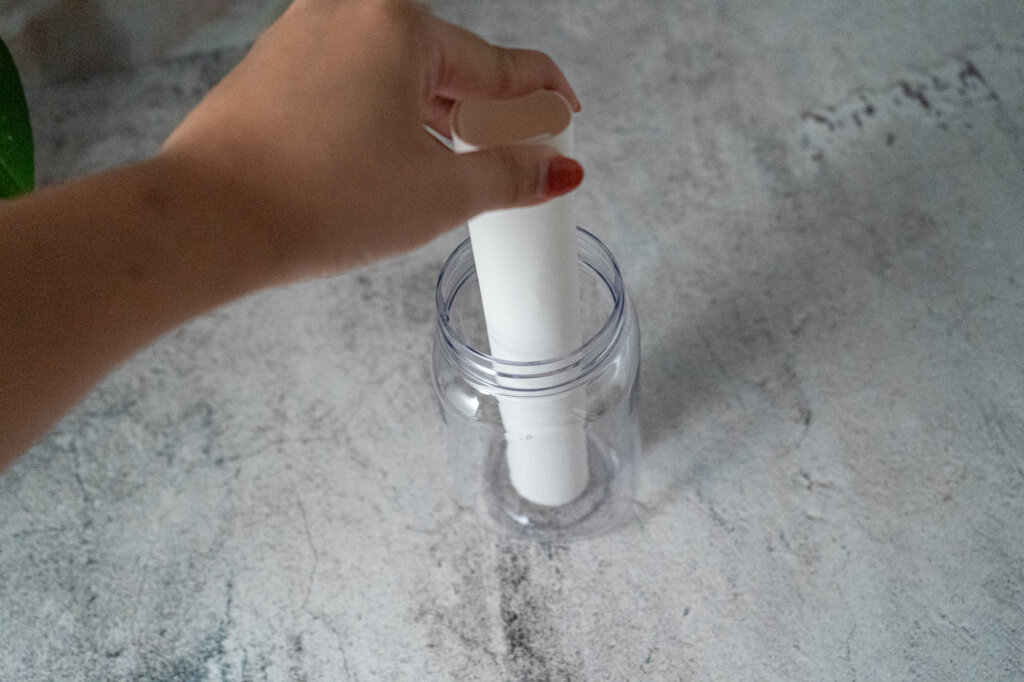 Before trimming it to the right height and adding your surprise inside. Cash is always a nice idea, as is a handwritten note: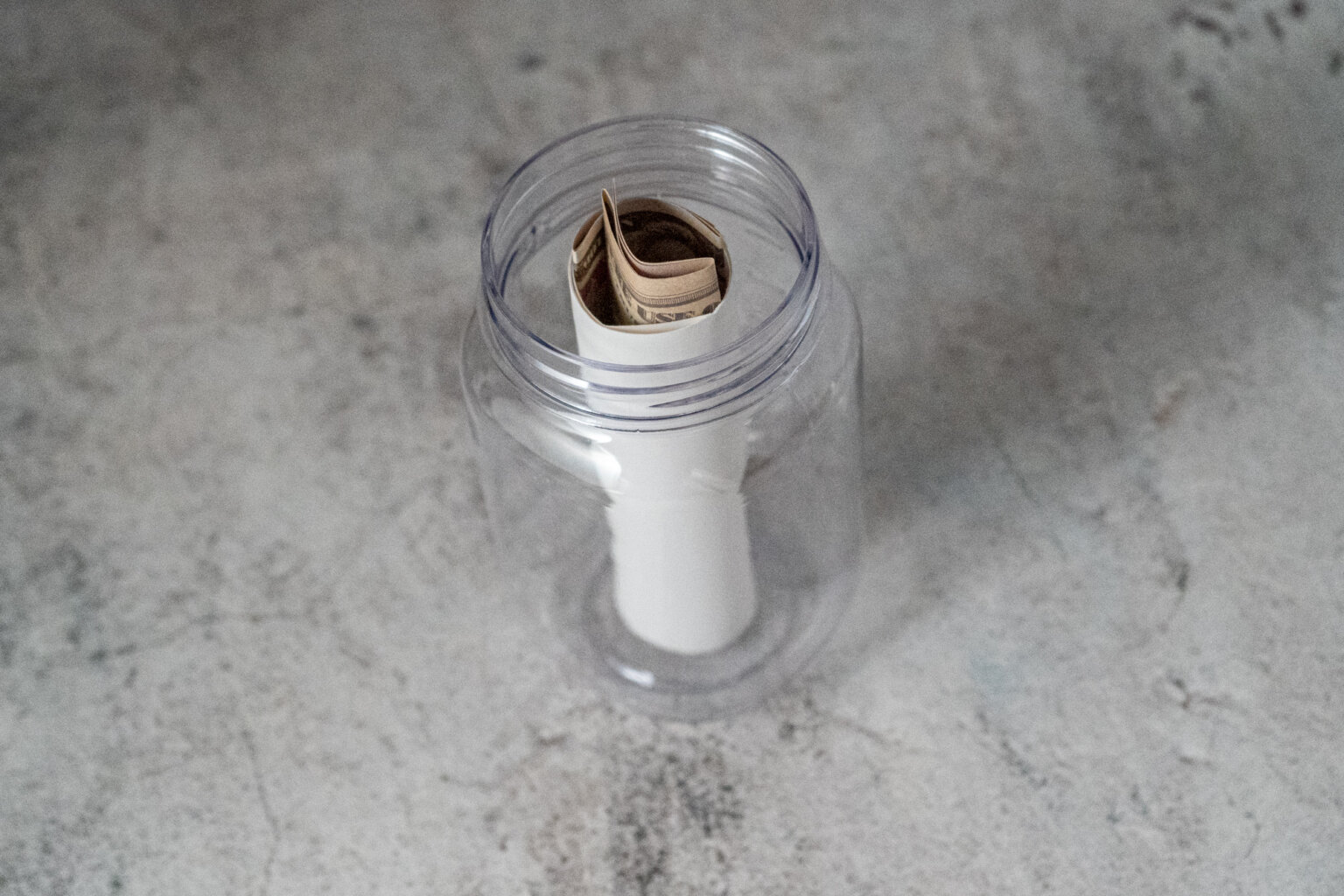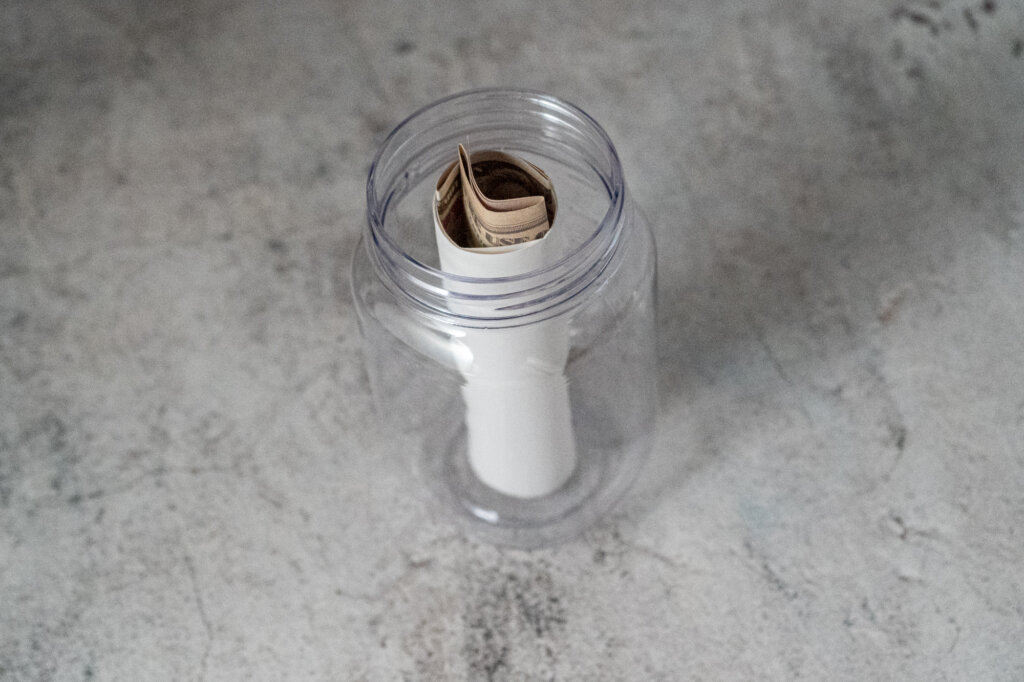 OPTIONAL: If you want to be extra adorable, you can also fold your center tube into the shape of a heart so that it looks like this when the jar is opened: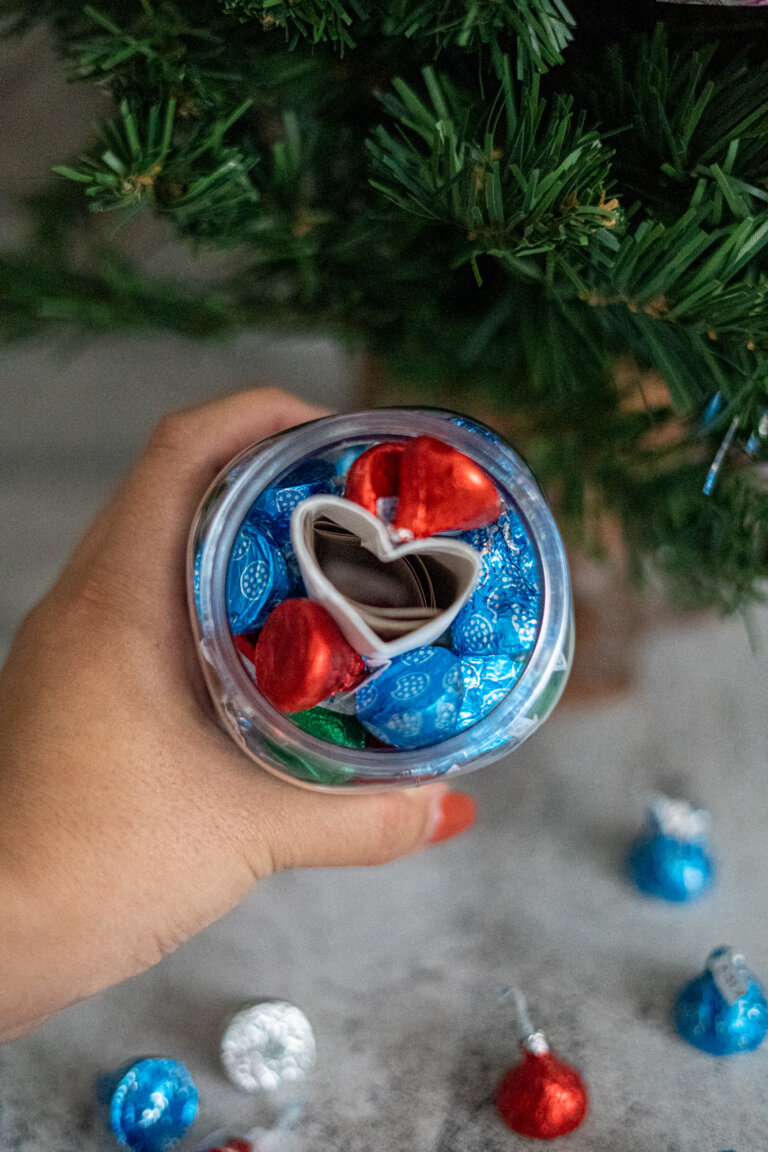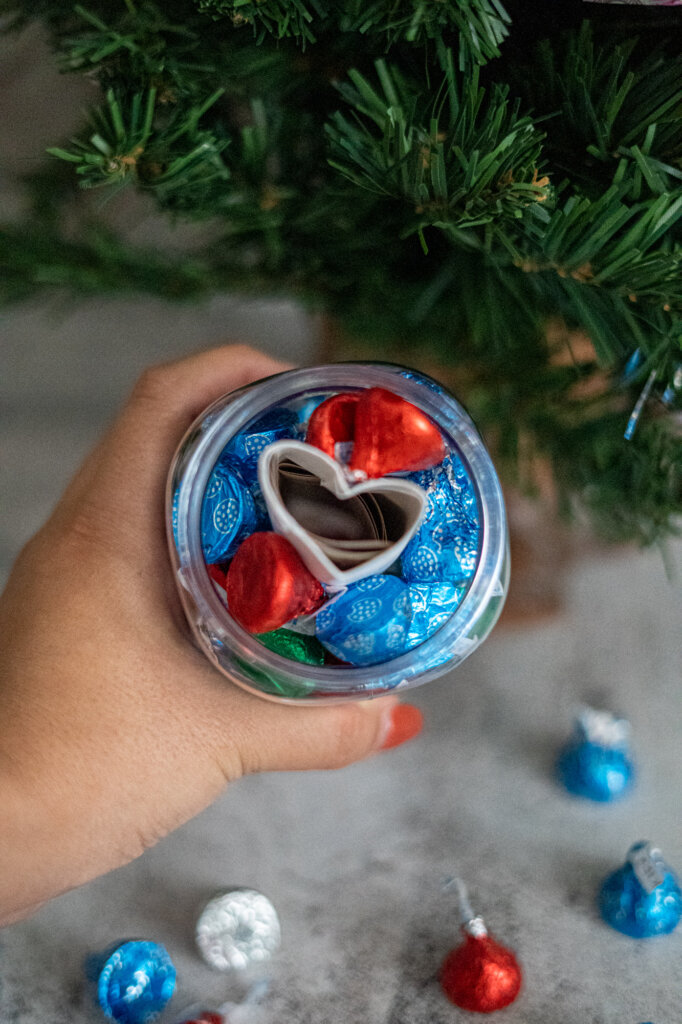 Step Two: Add Your Candy
You can use any candy of choice for this, but for a nice festive touch, holiday Kisses or holiday M&Ms are a great bet.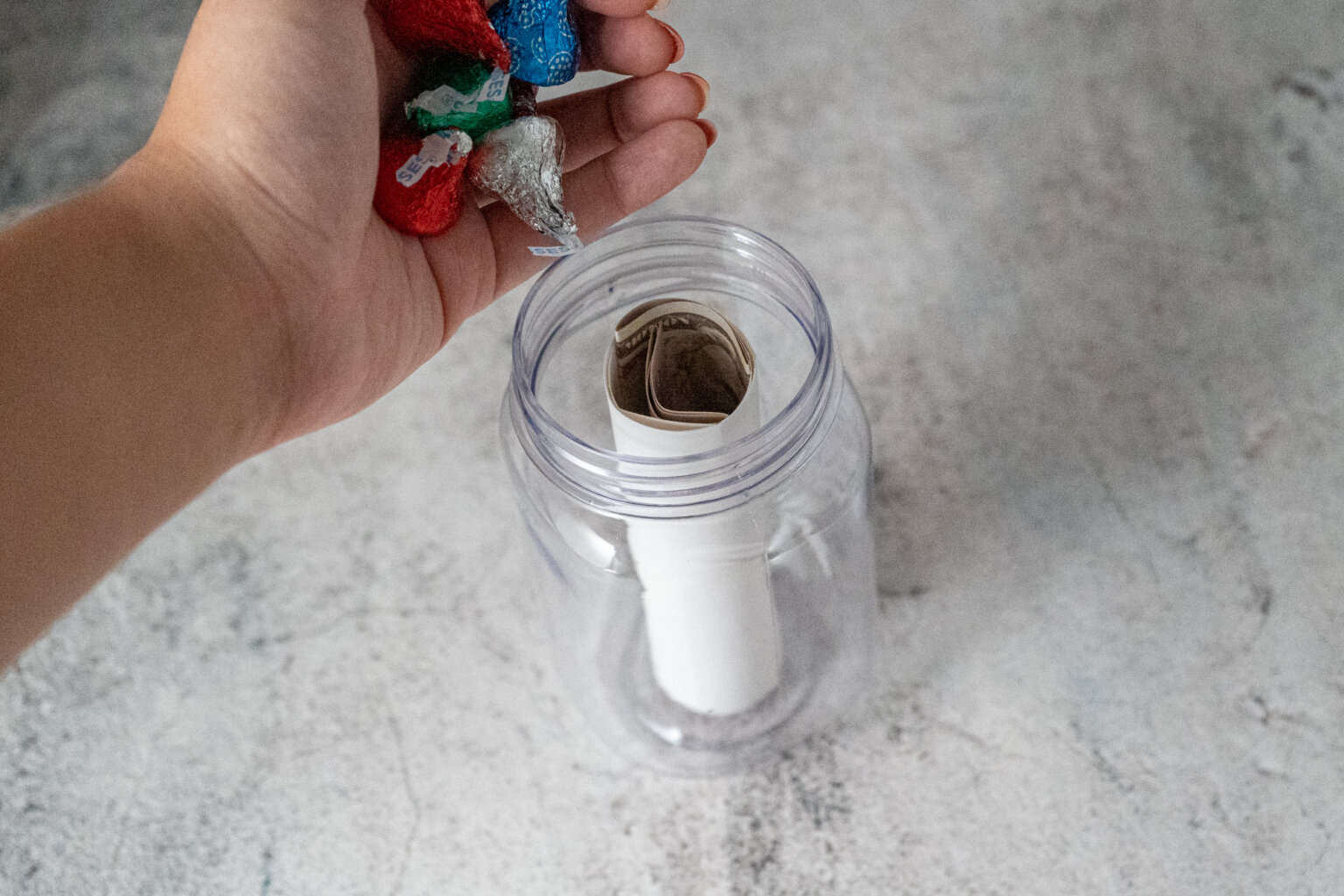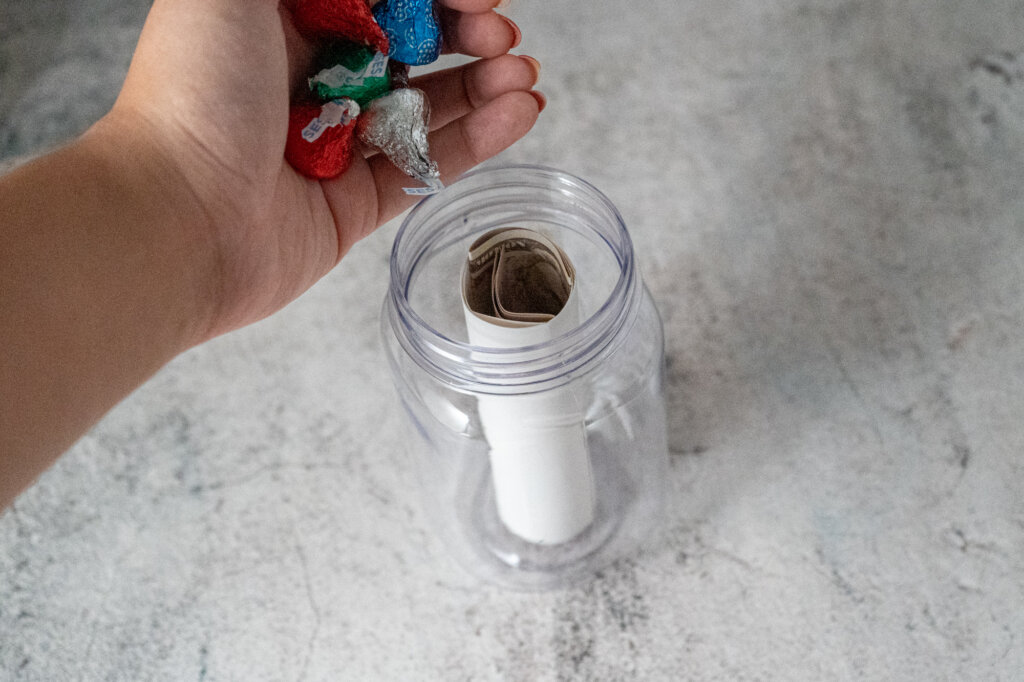 Step Three: Add Your Finishing Touches
We finished off our Christmas Surprise Candy jars with a punny note (here are printable versions of ours).
You can also add a ribbon or something, but the most important thing is ensuring that your secret note/cash is properly tucked inside.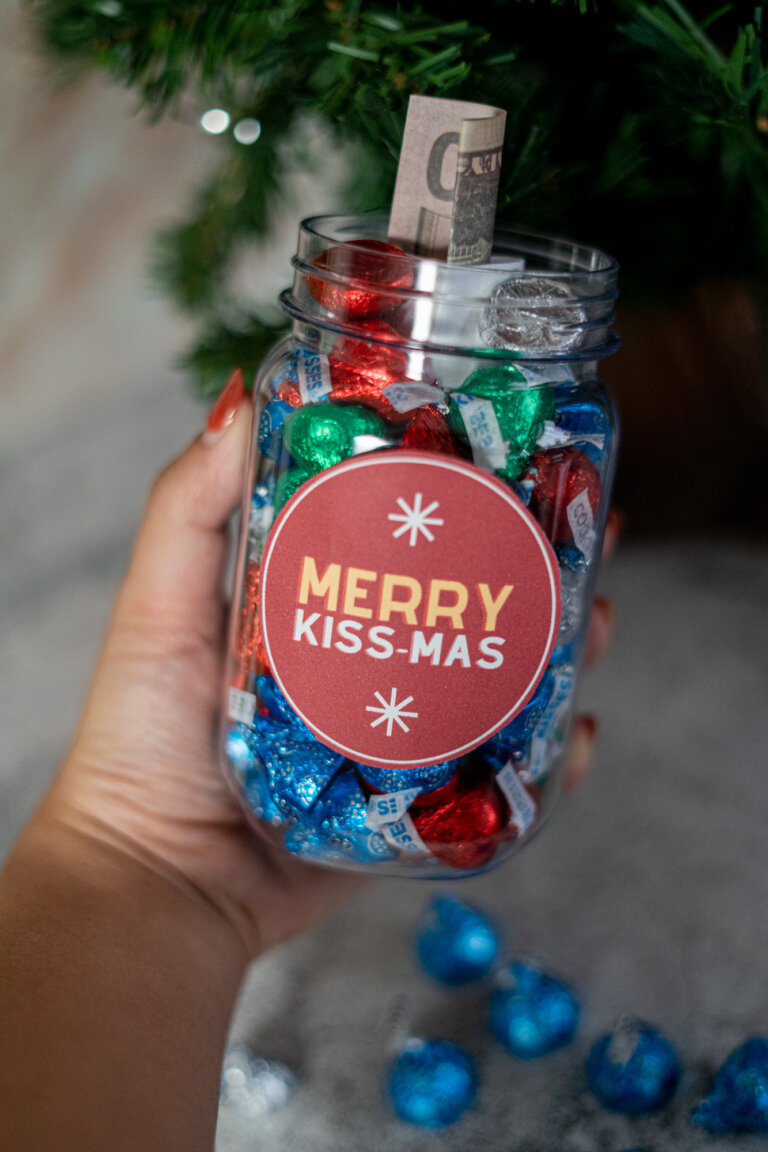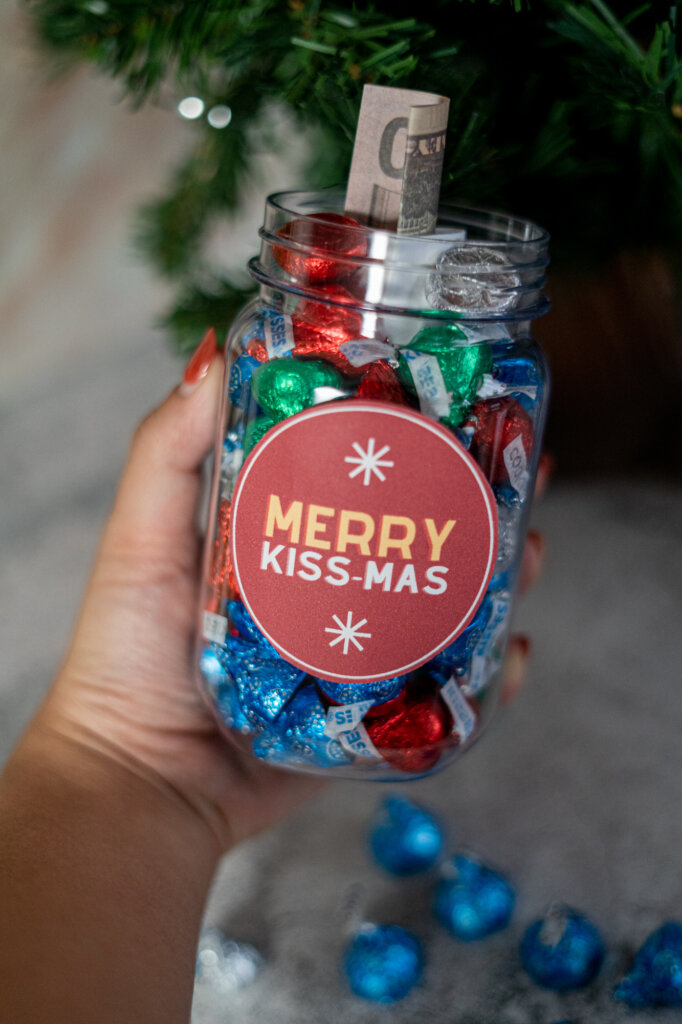 Now add your lid and you're all set!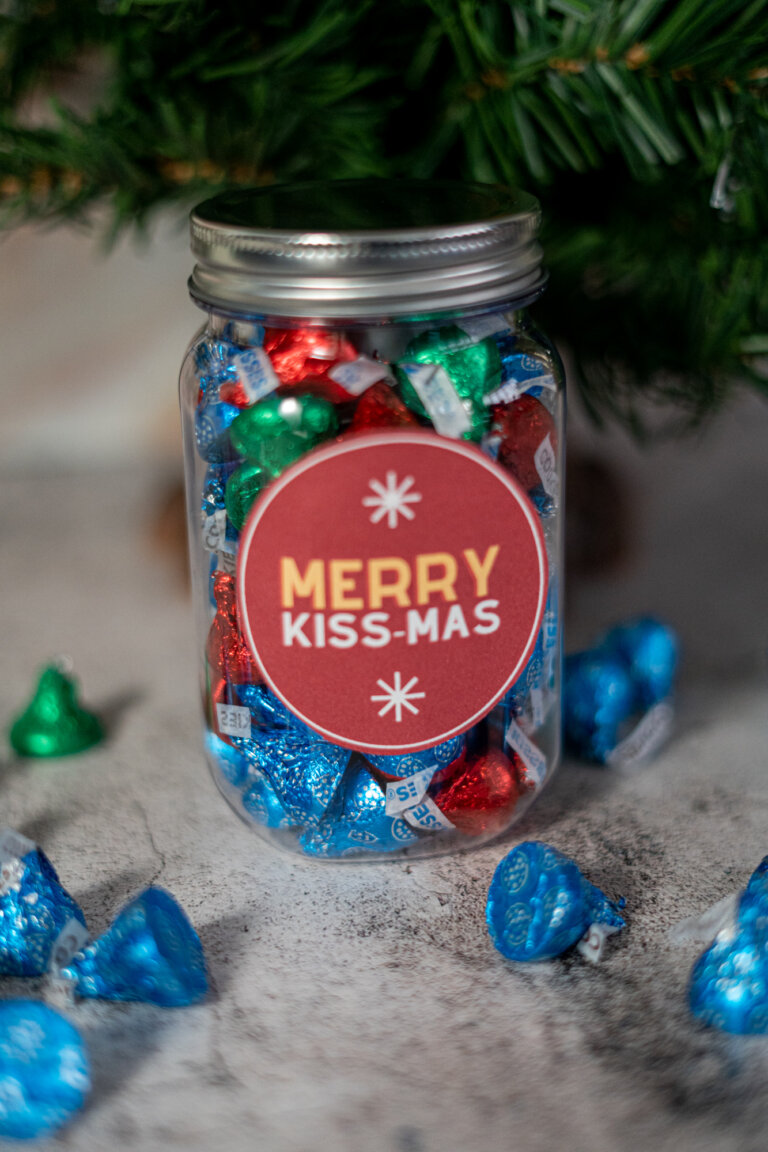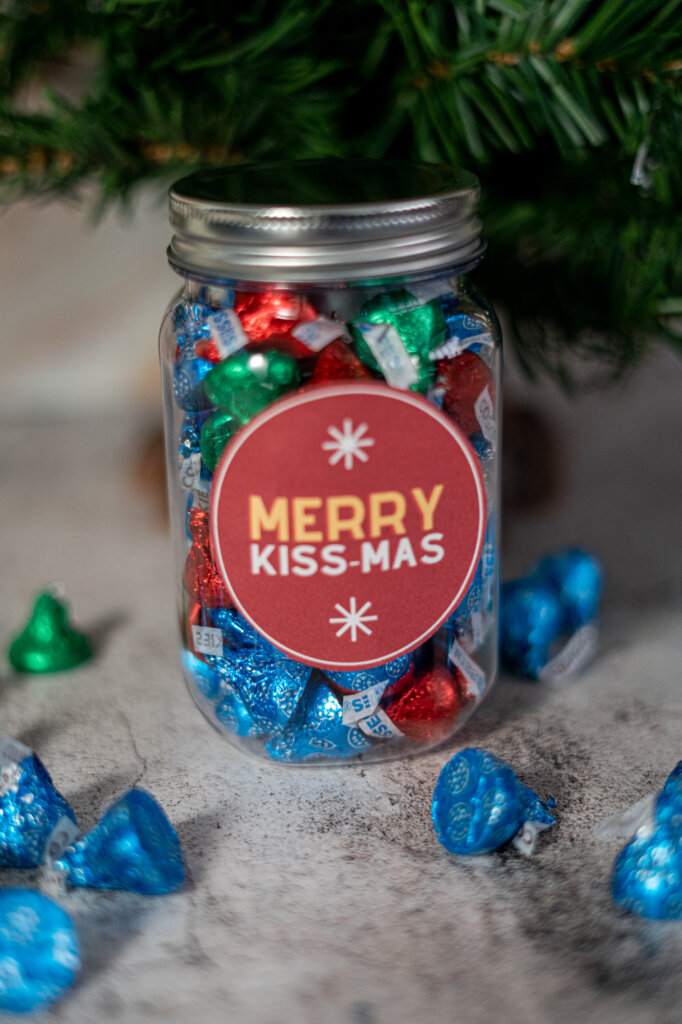 We Hope You Enjoyed This Hidden Surprise Christmas Candy Jar Tutorial!
Let us know in the comments if you have any questions, or send show us a photo of your creation!