Yorkshire is a popular part of England for both residents and travelers, which also means it's an area with many wonderful experience gifts available!
As the largest county in the United Kingdom, there's plenty of beauty and excitement to be found in the region. If you're looking for a gift for somebody who is, or will be, in Yorkshire, then we definitely recommend one of these experiences.
Experience gifts are totally unique, often exciting and ensure your recipient will have an unforgettable time. With these experience gifts in Yorkshire, we're confident you'll find the perfect gift for your special someone, no matter their interests.
So, read on to find the best gift experiences in Yorkshire at different price points, so you can get a wonderful gift no matter your budget!
Pin for later: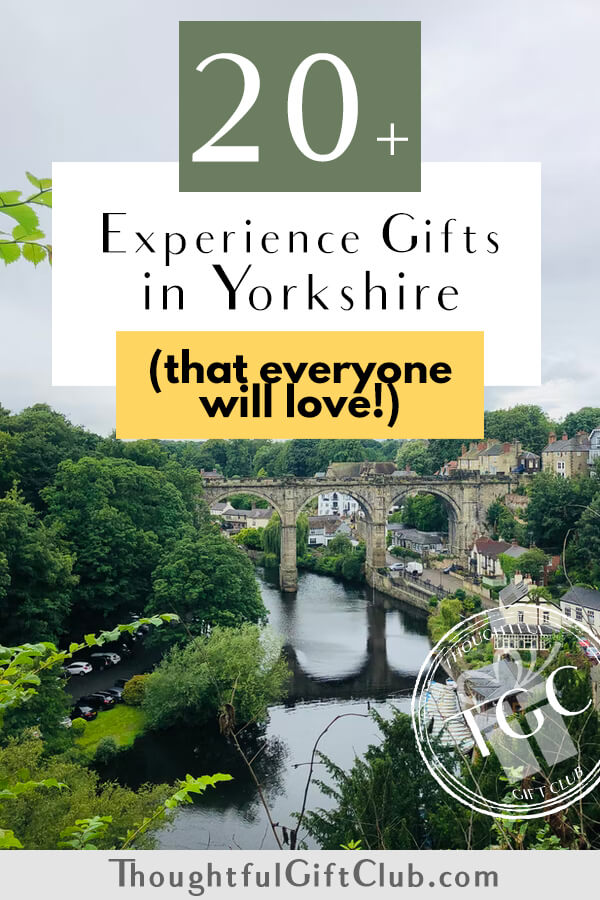 Best Experience Gifts for Yorkshire Under $100
Even without breaking the bank you can find great birthday experiences in Yorkshire, or excursions for other occasions. These ones all cost less than $100, so you don't need to be a Duke in order to afford them!
Yorkshire Experience Gift Ideas Between $100-$200
If you're looking for activities for thrill-seekers, there are plenty of adventure gifts in Yorkshire to choose from! We've included the best ones here, as well as other experience vouchers in Yorkshire, that all cost more than $100, but less than $200.
Yorkshire Experience Gifts Over $200
These are the most baller activity gifts in Yorkshire, as they cost more than $200, but are sure to please. If you've got the budget we bet your recipient will be over the moon with any of them!
Did We Miss Any Great Yorkshire Experience Gift Ideas?
Let us know about them in the comments!