*FYI - this post may contain affiliate links, which means we earn a commission at no extra cost to you if you purchase from them. Also, as an Amazon Associate I earn from qualifying purchases. Check out our Privacy Policy and Disclosure. for more info.
Is laughter your love language? Good news – there are plenty of wonderful Father's Day memes out there that will help you spread some joy and laughter this Father's Day!
From relatable memes about Father's Day to more general memes about the wonders of fatherhood, the following memes are perfect for sharing on social media, sending to the dads in your life, or just for your own cackly persual.
We hope you enjoy them!
Pin these ideas for later: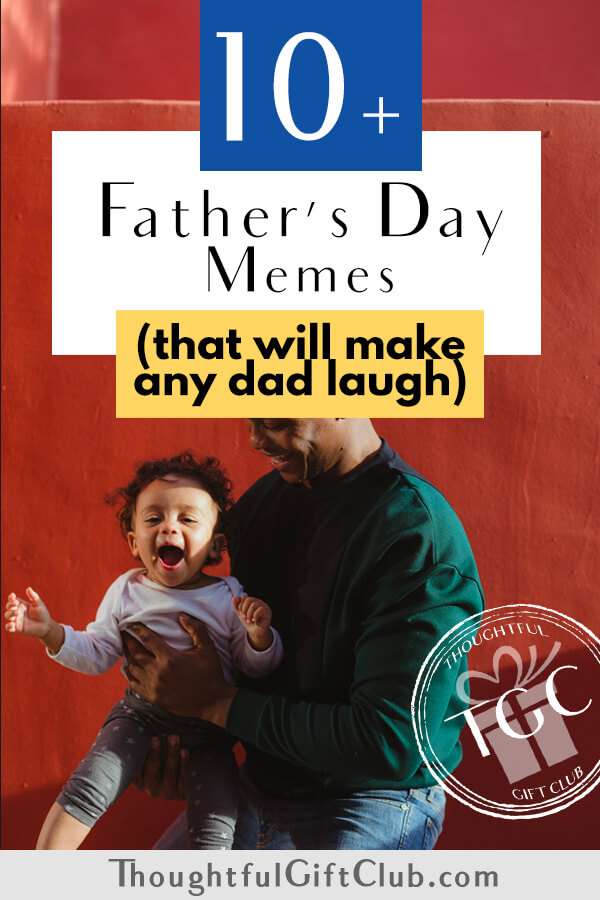 1. This meme that shows things could be worse
They say a picture is worth a thousand words but wow, the pure emotion in this meme gets us every time.
2. This fatherhood meme that will get you an instant laugh
I mean, we've all had these kinds of moments…
3. This very true Father's Day meme that every dad will agree with
Gotta love those Target cargo shorts though…
4. This meme tribute to the classic milkman dad joke
Also appropriate for any dads out there who do indeed happen to be milkmen.
5. This horrifying Father's Day meme that every dad will feel
Just looking at this hurts us.
6. This perfect Michael Jordan meme
Perfect to accompany jokes about how there's no need for a Father's Day dinner and "there's food at home".
7. This meme ode to a very common dad trait
Genuinely though: why is this such a common thing?!
8. This Ron Swanson meme that is all too accurate
To be fair, many dads love busting out the grill.
9. This "too real" tweet about the Father's Day experience
Sounds about right, TBH.
10. This hilarious meme about the "World's Best Dad" trope
Ouch. True, but ouch. 4 year olds can be so savage…
11. This meme about why dads are the best
I mean, "ask your dad" can really backfire sometimes, wow.
12. This meme that showcases one's Father's Day priorities
BBQ. Beer. BBQ & Beer. Otherwise, please leave.
13. This amazing meme that is the definition of fatherly pride
I mean… he's not wrong.
My favorite #fathersday meme! pic.twitter.com/5yQ48g9ezH

— Thaddeus Prime 🤜💥🤛 (@thaddeusPrime) June 18, 2017
14. This meme-y ode to the almighty dad joke
Yes dad, you're super hilarious… now can I please have some money…?
Ok, let's hit up some dad memes for #fathersday pic.twitter.com/bog7MMgi6I

— Swordsfall – Role Kickstarter Open NOW! (@Swordsfall1) June 16, 2019
15. This too-true meme about who's really paying for Father's Day gifts
It's the thought that counts, right?
Helpful resource with everything for #Dad, including gifts, grilling ideas, quotes, memes, and more…https://t.co/vc3AA9VTUI

Happy #FathersDay! pic.twitter.com/kZfBuRVw6a

— Brux Night Guard (@BruxNightGuard) June 13, 2019