*FYI - this post may contain affiliate links, which means we earn a commission at no extra cost to you if you purchase from them. Also, as an Amazon Associate I earn from qualifying purchases. Check out our Privacy Policy and Disclosure. for more info.
As the saying goes, laughter is the best medicine, so if you're shopping for the perfect get well soon gift, why not pick something with a humorous spin?
Below, you'll find an assortment of funny "get well soon" gifts that will make anyone smile. We hope you find what you're looking for!
Pin these ideas for later: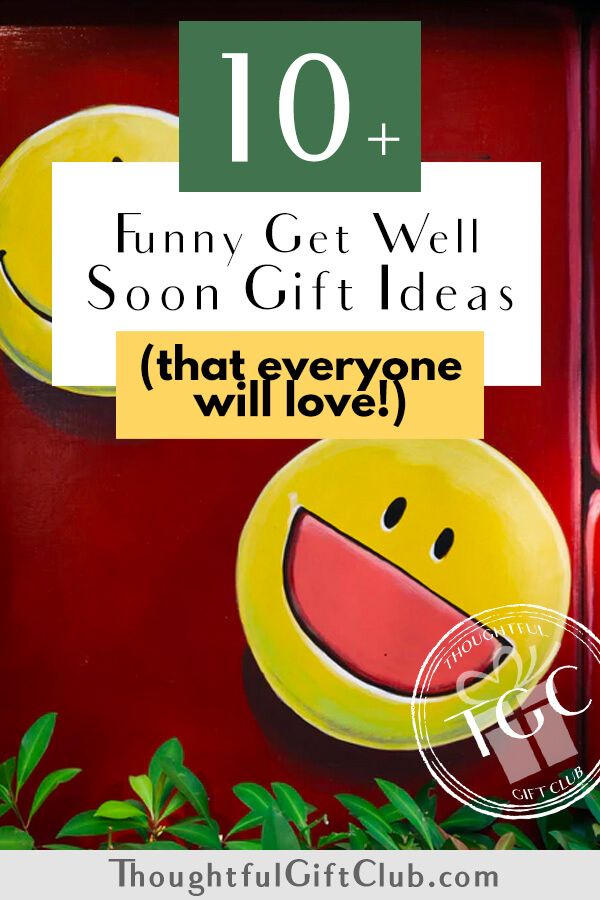 Funny Get Well Soon Gifts from Amazon
If you're looking for something that will deliver quickly, here are some hilarious options for Get Well Soon gifts that you can get from Amazon!
This Epic Adult Coloring Book Set
This hilarious coloring book makes the perfect Get Well gift for someone who might be out of action for a while... plus it comes with markers!
This Hilariously Crass Teddy Bear
I mean, sometimes, all we want to know is we still look good, right? This emotional support bear is sure to boost anyone's ego throughout recovery.
These Perfect Socks for Recovery
Assuming your Get Well gift is for someone who needs to relax and recover, these socks are the perfect funny gift to send over. They also have variations for other vices like wine!
This Punny "Get Well Soon" Candle
Whether recovering from an accident or just getting over a rough patch, this is one funny Get Well gift they'll be very glad you Scent!
This Adorable "Get Well" Spoon
If it's some lighthearted cheering up you're going for, this punny "Get Well" spoon is sure to do the trick. For bonus thoughtfulness points, be sure to combine it with a treat like ice cream or their favorite soup.
Some Prescription Prosecco
Sometimes the best get well soon gifts are the simplest. Grab a bottle of their favorite alcohol and dress it up with these funny prescription labels! They also have labels for whiskey, bourbon, and other popular tipples.
This is definitely one hilarious Get Well gift they'll appreciate.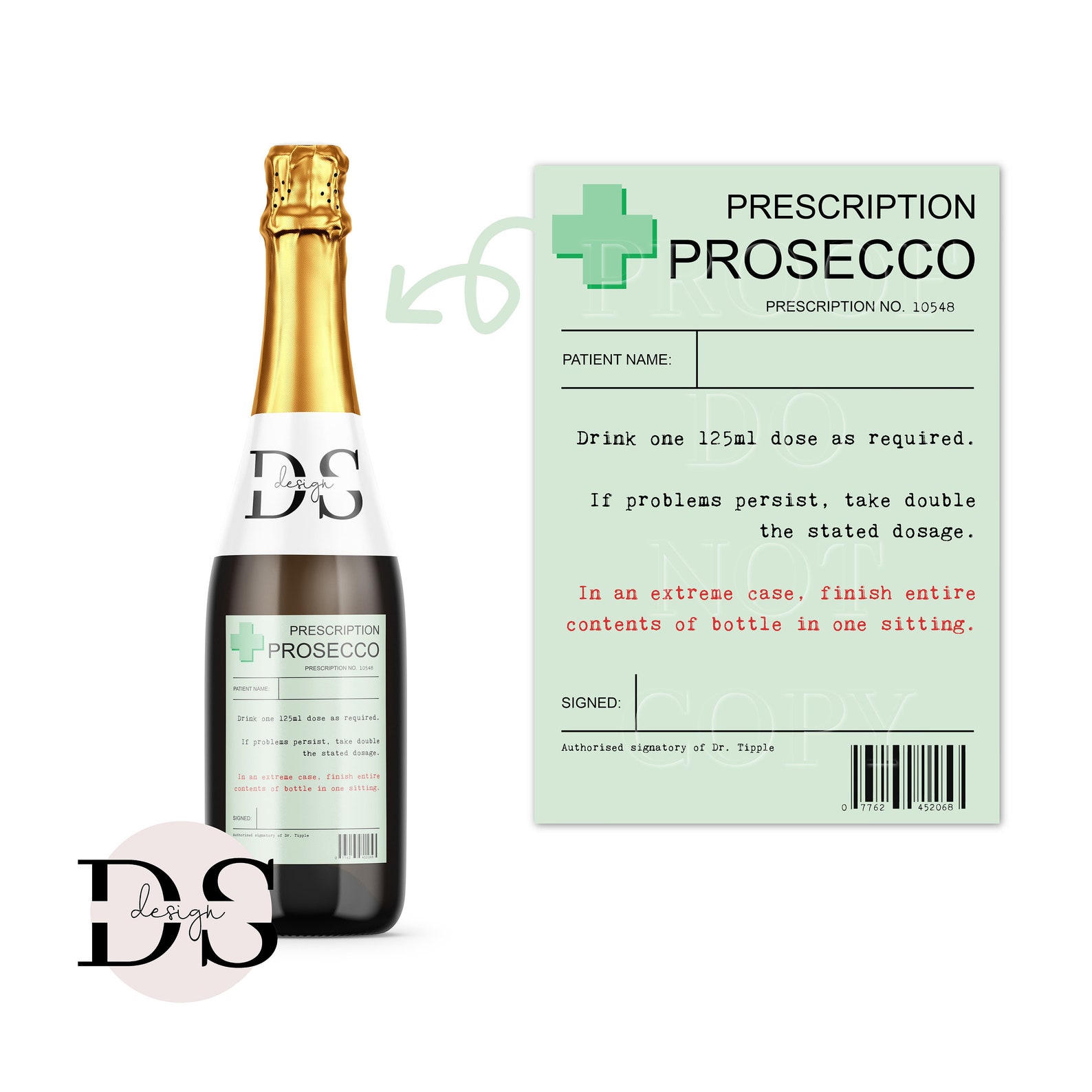 This funny medicine pouch
Shopping for someone who will be needing meds for a while? This hilarious medicine pouch will definitely make them laugh. You can even get it personalized and gift wrapped.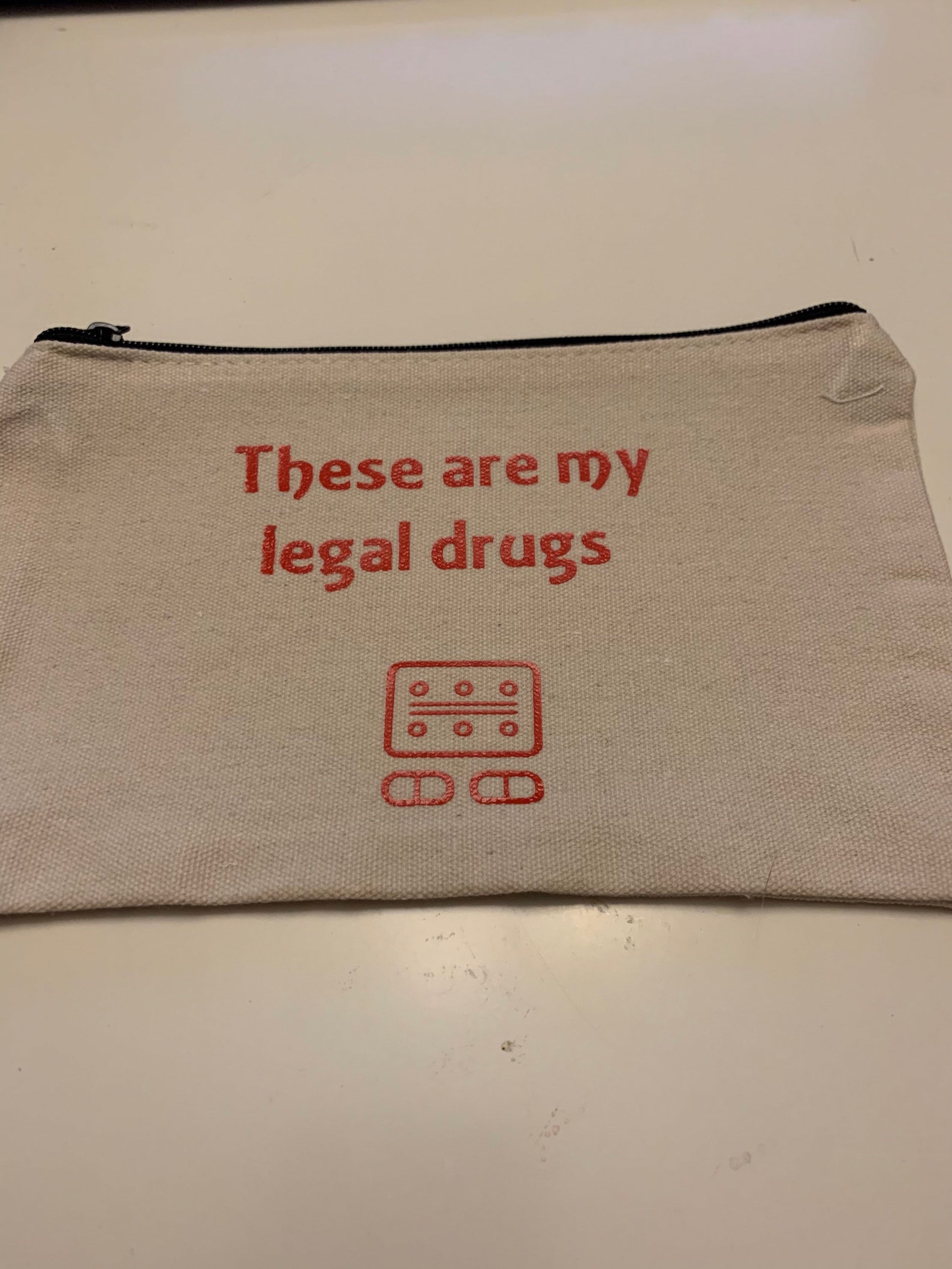 This punny emotional support banana
Looking for an adorable but thoughtful get well soon gift? This tiny polymer clay banana is definitely a gift guaranteed to make anyone smile… plus the pun! We love a good food pun.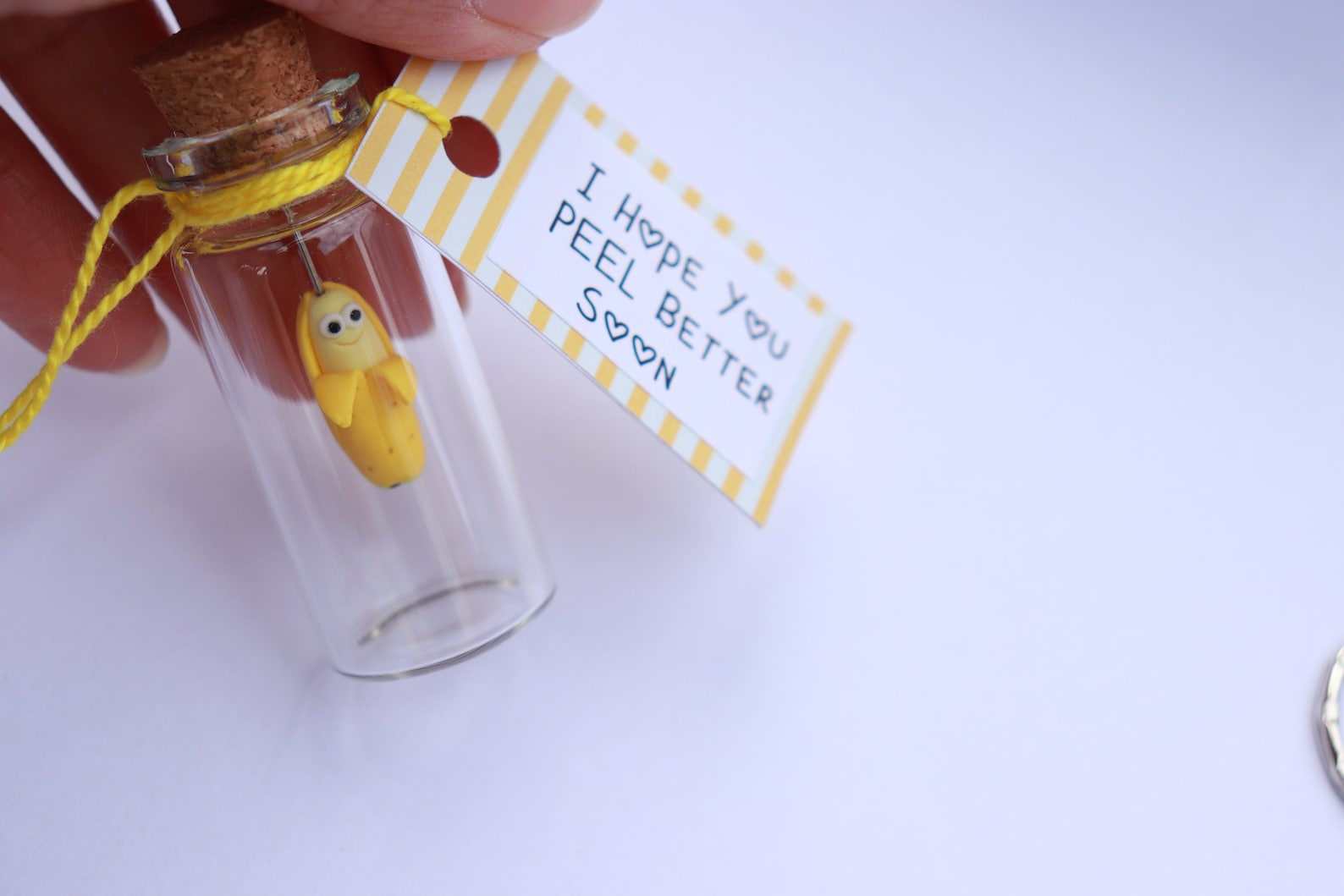 Do you have any more ideas for funny get well gifts?
Let us know in the comments!