*FYI - this post may contain affiliate links, which means we earn a commission at no extra cost to you if you purchase from them. Also, as an Amazon Associate I earn from qualifying purchases. Check out our Privacy Policy and Disclosure. for more info.
If you're on the hunt for fun skeleton name puns to use, we're going to assume you're either putting up Halloween decorations… or perhaps that we might need to call the police.
BUT, regardless of the reason, we've taken the time to compile some of the best punny skeleton names for you, from classics like "Napoleon Bone-apart" to some modern and unique ones like "Talus Swift".
… Yes, this is the kind of quality content you can expect.
Anyways, we've broken the skeleton name puns below for you by category, so we hope you find exactly what you're looking for!
… Bone appetit?
Pin for later: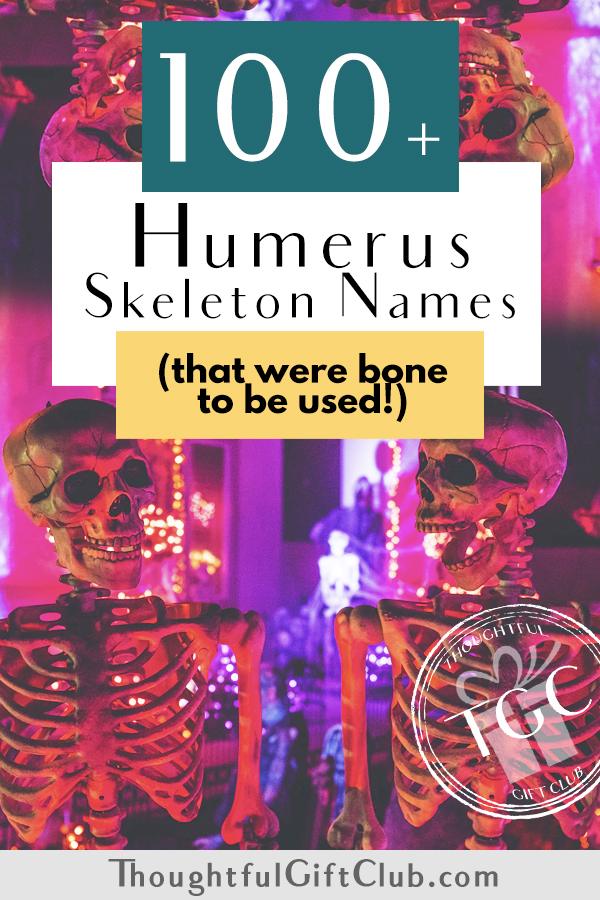 Funny Skeleton Names for Men
Need a fun punny name for your new skele-bro? Here are some ideas for you, but of course remember you can adapt many of these puns to any first/last names you choose!
James Boned… as in, "the name is Boned. James Boned"
Captain Jack Marrow
Boney Depp
Arnold Skull-zenegger
Leonardo DiClavicle
Pelvis Presley
Pelvis Costello
Brad Pitt-ella
Jon Bone Jovi
Sylvester Stal-bone
Napoleon Bone-apart
Nicholas Ribcage
The Big Le-Bone-Ski
Skele-Tom Cruise, Hanks, Hardy (any famous Tom)
Rib-ert De Niro
Ro-bone Downey Jr, Robert Boney Jr
Russell Crow-nium, Rus-skull Crowe
Liam Knee-son
Jaw-kie Chan
Indiana Bones
Sir Ian McSkullen
Kill-anu Reeves
Boo's Willis
Tommy Lee Bones
James Early Bones
An-bone-io Banderas
Den-skull Washington
Shia LaBone-f
Ro-bone Williams
Macaulay Skull-kin
Jake Gyllen-skull
Bone Affleck
Skele-Tony Soprano
Jughead Bones
Bone Iver
Skull-fred Hitchcock
Frasier Cranium
Bill Femur-ray
Rib James
Alan Rib-man
Scary Houdini
Scary the Cable Guy
Drew Scary
Howard Sternum
John Marrow-man
Vertebrae-dley Cooper
Skelet-Alfred Hitchcock
Quincy Bones
Humerus Simpson
Channing Ta-Tomb
Woody Marrow-son
Bone Kingsley
Albus Dumblegore
Tomb Hanks
Rib-ert Patella-inson
Andrew Gore-field
Bone-edict Cumberbatch
Bony Montana
Leonardo DiCartillage
Nelson Mandible
Rocky Boneboa
Chris Spine
Chuck Noribs
Boney Stark
Heel Armstrong
Davy Bones
Albert Spine-stein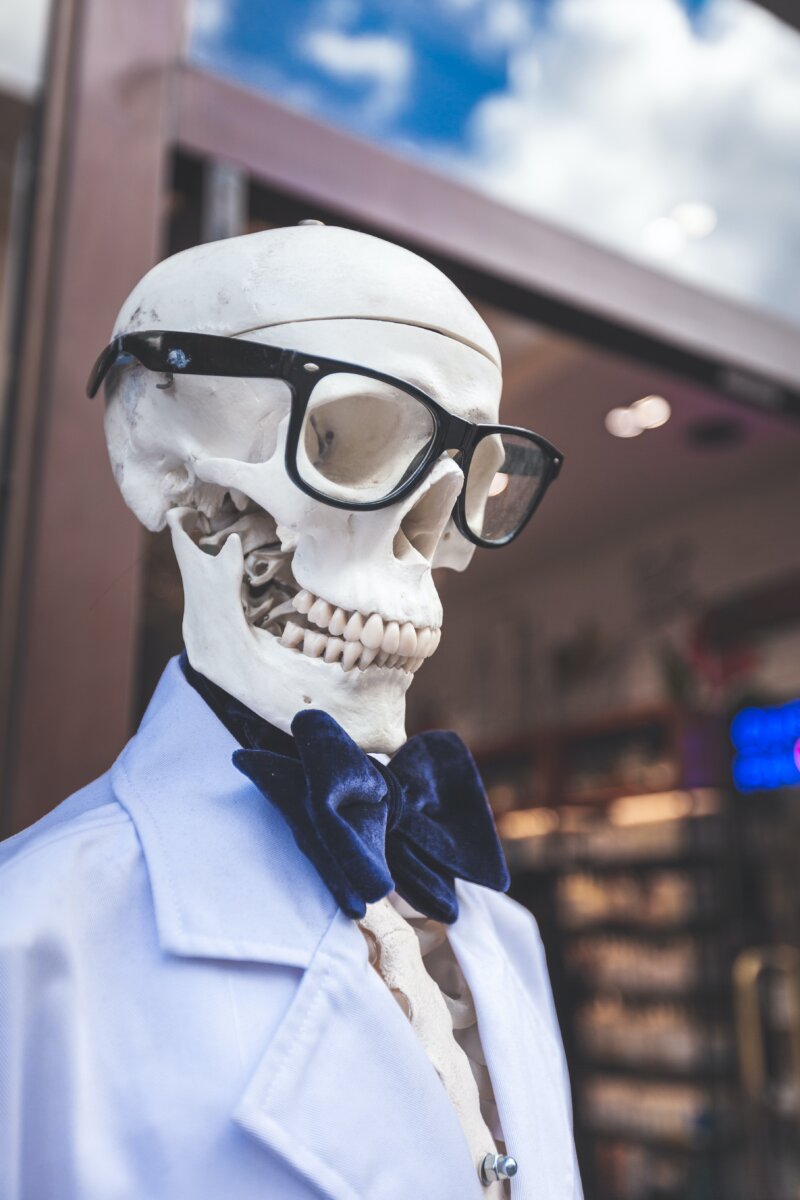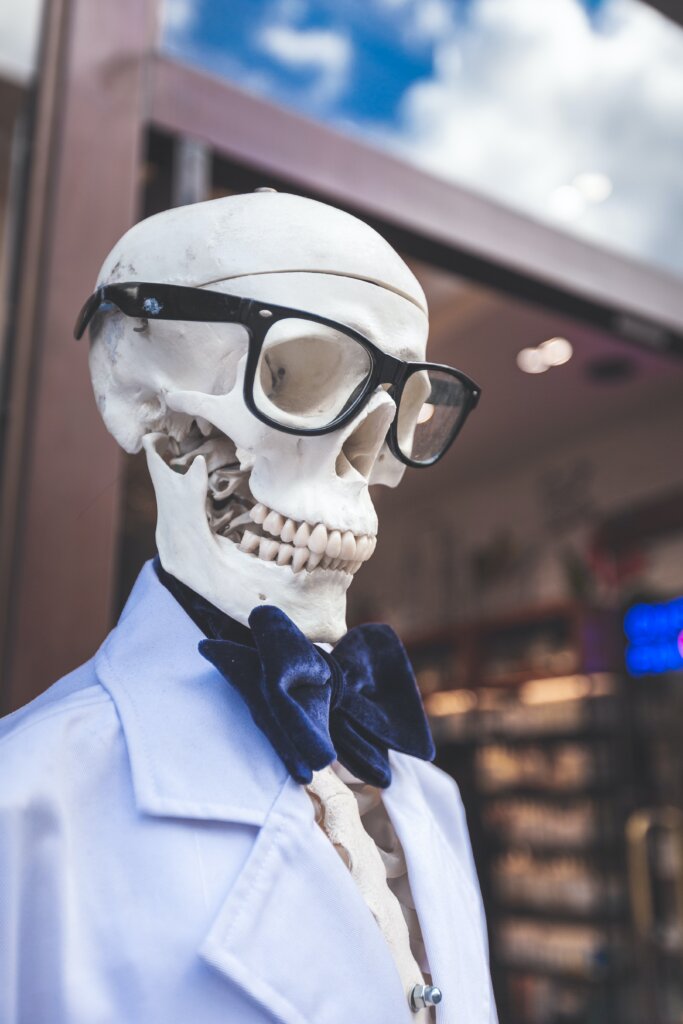 Skeleton Name Puns for Women
Trying to name a femur-l skeleton? The choices for female bone name puns is endless. Here are some of our favorites:
Bone-a Lisa
Emma Wats-bone
Ulna Thurman
Bet-teeth White
Skelly Clarkson
Gwen Stiff-ani
Scare-lett Johannson
Kei-rib Knightley
Halle Scary
Catherine Zeta Bones
January Bones
Bone-ifer Anniston
Sandra Boo-lock
Emma Bone (like Emma Stone)
Tibia Swinton
Bone-atella Versace
O-rib-ia Wilde
O-rib-ia Newton John
Bone-thany Frankel
Rib-anna
Tibia-lor Swift
Ashley Bone-son
Jenni-Fibula Lopez, Boo-nifer Lopez
Zoe Skull-dana
HumeReese Witherspoon
Bone Rivers
Bone of Arc
Femur Buffay
Patella Fitzgerald
Mariah Scarey
Paula Ab-Ghoul
Grace Skully
Cinder-patella
Clavicle-lista Flockhart
Clavicle-bie Smulders
Hermione Danger
Kate Beckin-skull
Bridget Bones
Helena Bone-ham Carter
Queen La-Tibia
Nicole Killman
Sigourney Reaper
Jessica Bones
Reese Withersoon
Rib-a McIntyre
Marrow Poppins
Marrow Robbie
Eye-la Fischer
Rosar-marrow Dawson
Talus Swift
Marie Ant-bone-ette
Regina Phalange (for all FRIENDS fans out there!)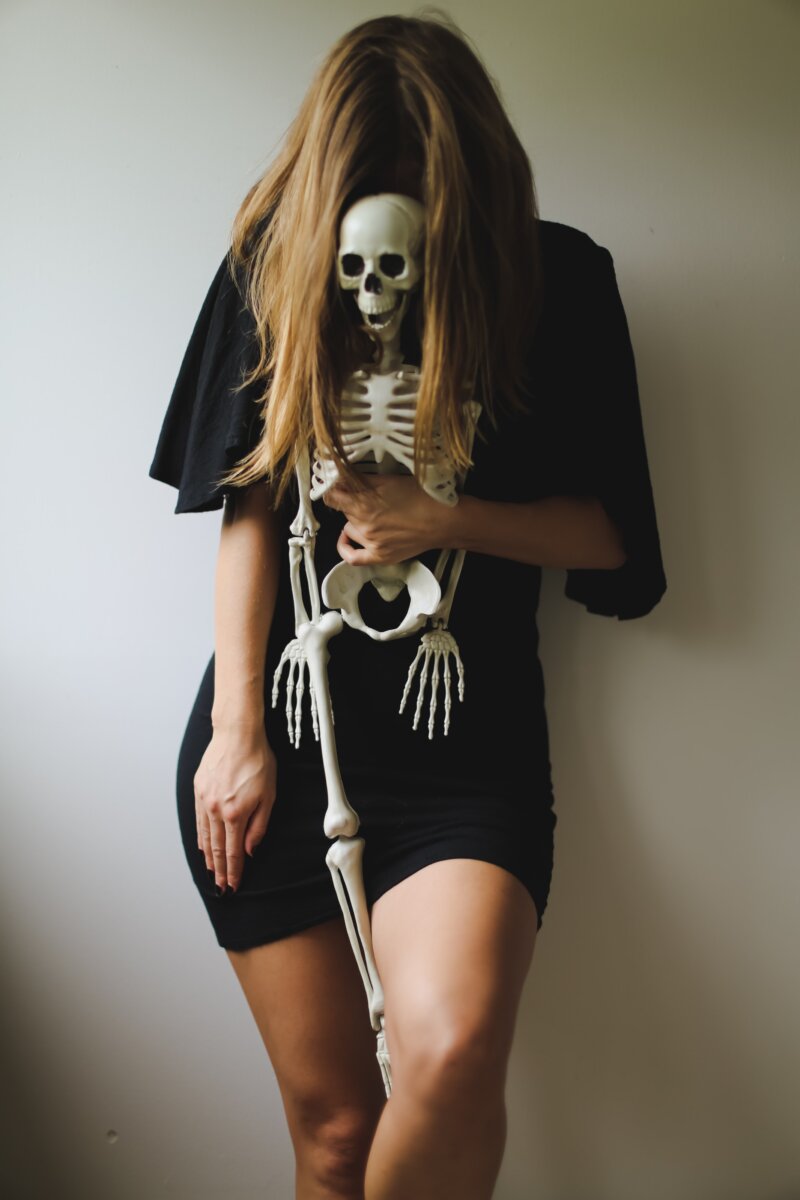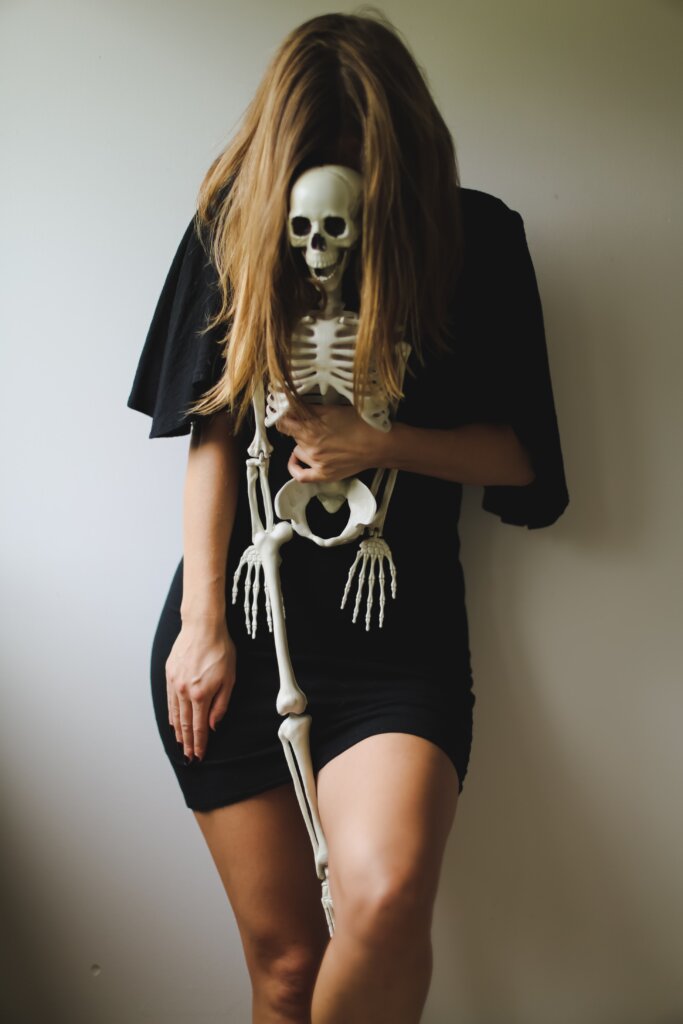 Other Fun Skeleton Name Puns
Did none of the funny skeleton names cut it for you? Here are some final ideas!
Bugs Boney
McRibs
Rattle-touille
Optimus Spine
Helter Skeletor
Skele-tor de France
Bone-ald Duck
Bonejangles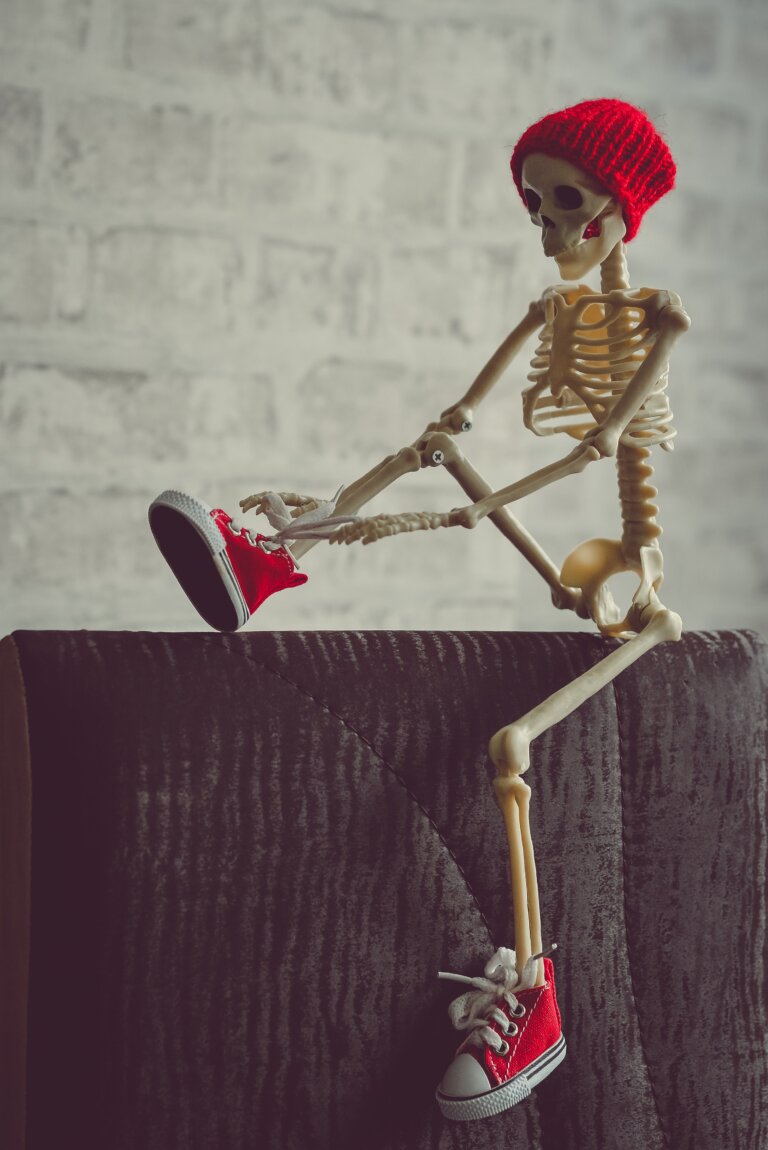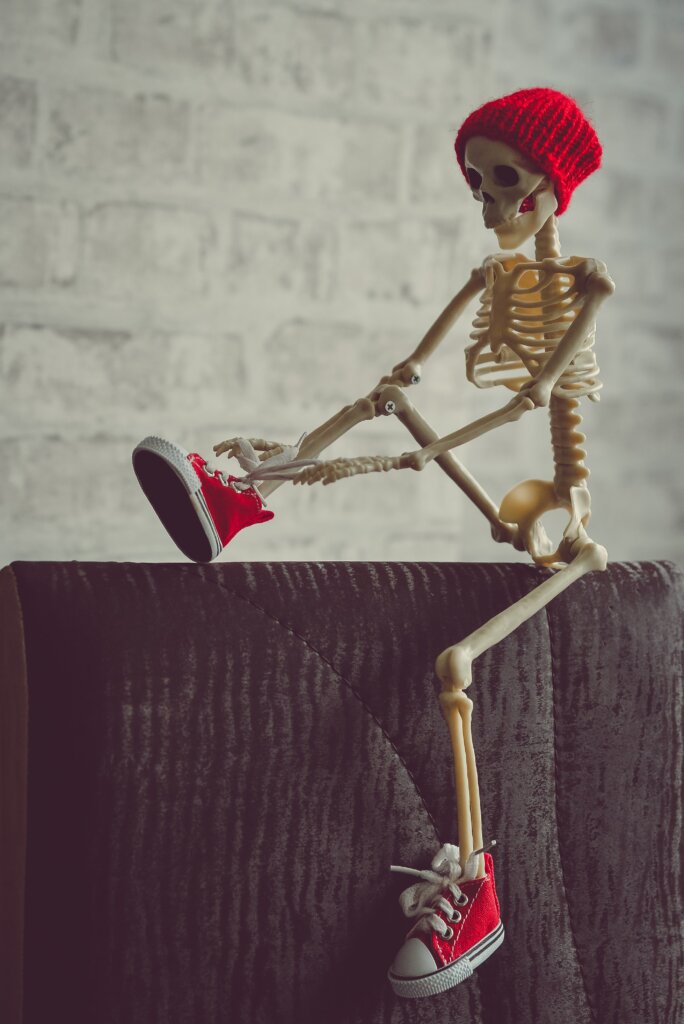 Share your own funny skeleton names below!
We hope you enjoyed this roundup of skeleton name puns, and that you found what you've bone looking for. Have any more ideas we should add to our list? Shoot your shot in the comments!