*FYI - this post may contain affiliate links, which means we earn a commission at no extra cost to you if you purchase from them. Also, as an Amazon Associate I earn from qualifying purchases. Check out our Privacy Policy and Disclosure. for more info.
If you're participating in a white elephant gift exchange this year, you probably know that you have to come correct. And, while it might not be the most admirable motivator, you know that this gift could transfer to you. Which is an incentive to make it special.
And, of course, white elephant party gifts should be fun and funny because that just elevates the whole occasion. So funny white elephant gift exchange ideas can go a long way this year. They're not to be taken lightly!
Whether you're looking for unique and funny white elephant gifts, touching and hilarious white elephant gifts, cheap gag gifts for a Christmas exchange, or simply hilarious white elephant gift ideas, we've got you covered.
So, without further ado, here are the most hilarious white elephant gifts available. Because, obviously, keeping white elephant gifts funny is and should be imperative!
Pin these ideas for later: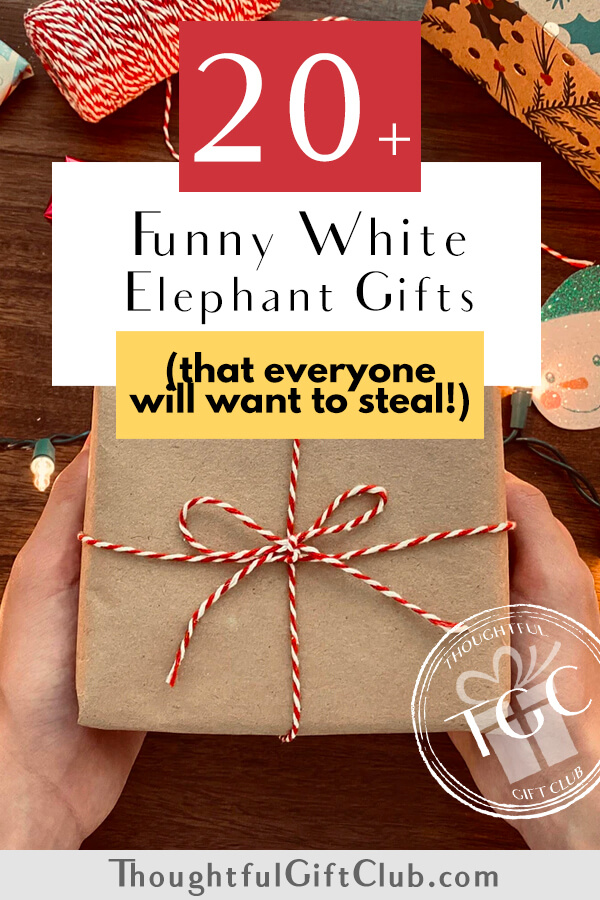 ---
Funny White Elephant Gifts Under $10
If you're looking for funny white elephant gifts on a budget—you're in luck! Because, as you probably know, there are plenty of cheap white elephant gag gifts available that'll keep the occasion interesting if nothing else. And, honestly, interesting is far better than the alternative.
So, whether you're looking for cheap hilarious gag gifts for your Christmas exchange, unique white elephant gag gifts, or simply affordable and funny white elephant gift exchange ideas, we've got you covered!
---
2020 F*ck Flake
This is a great and hilarious gift because, presumably, the folks you're shopping for are probably just as fed up with this train wreck of a year as everyone else. And this will encapsulate those feelings pretty much perfectly.
This hilarious 2020 f*ck flake is everything we've all been thinking (and probably saying) and more. Plus, it'll be immortalized every Christmas season for whoever gets it. Though I guess there's no forgetting a year like this one. But still—this is great!
Click here to check prices and reviews.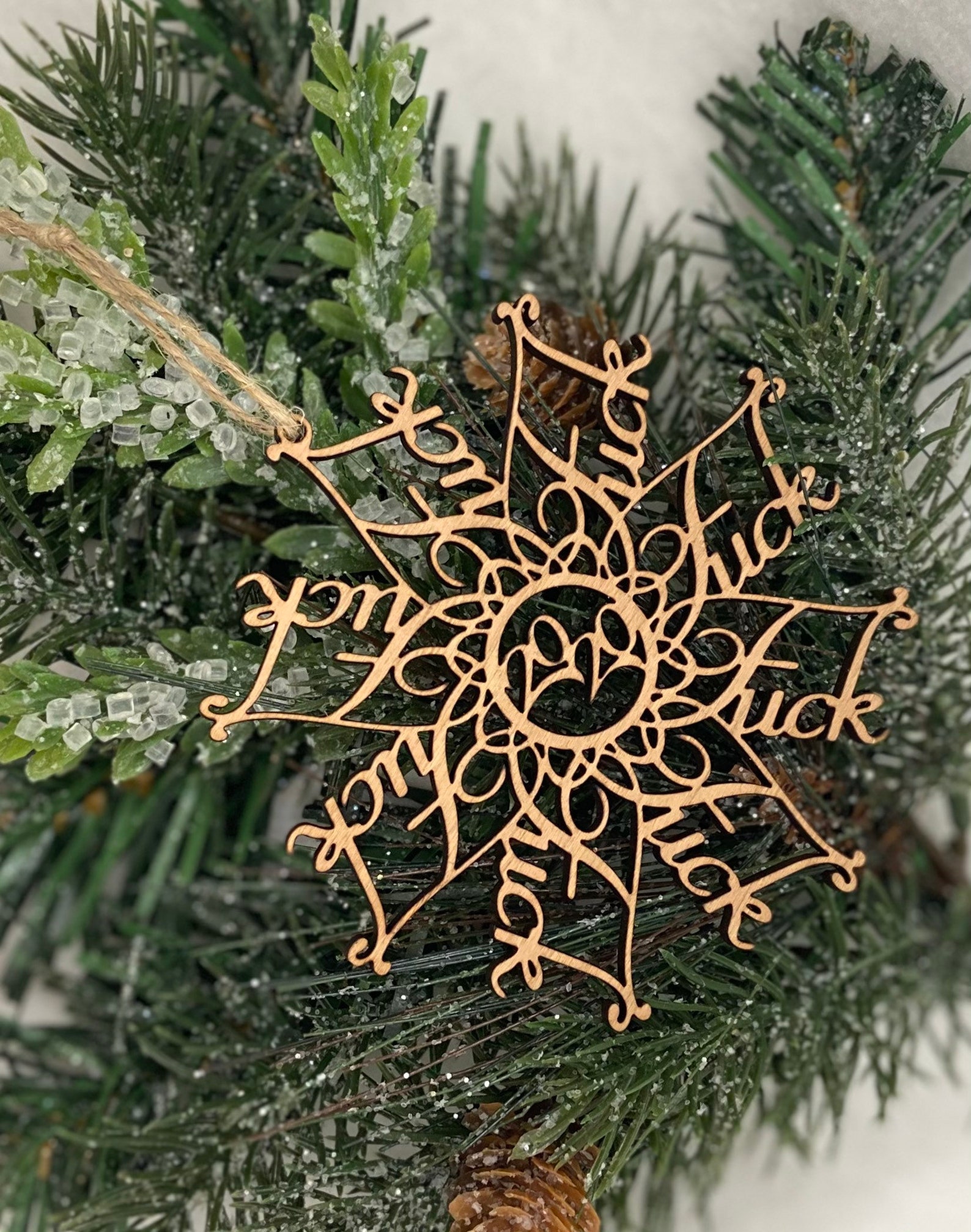 ---
Purehell Ornament
This is another gift about this wretched year we've endured—and, unless you've been living under a rock, you can probably agree that after all this over, we're going to have an aversion to Purell from sheer overexposure.
But, still, this great holiday Purehell ornament is pretty on the nose. It says 'This year has been Purhell: 2020' and is fittingly shaped like a Purell dispenser. These are handmade and laser engraved.
Click here to check prices and reviews.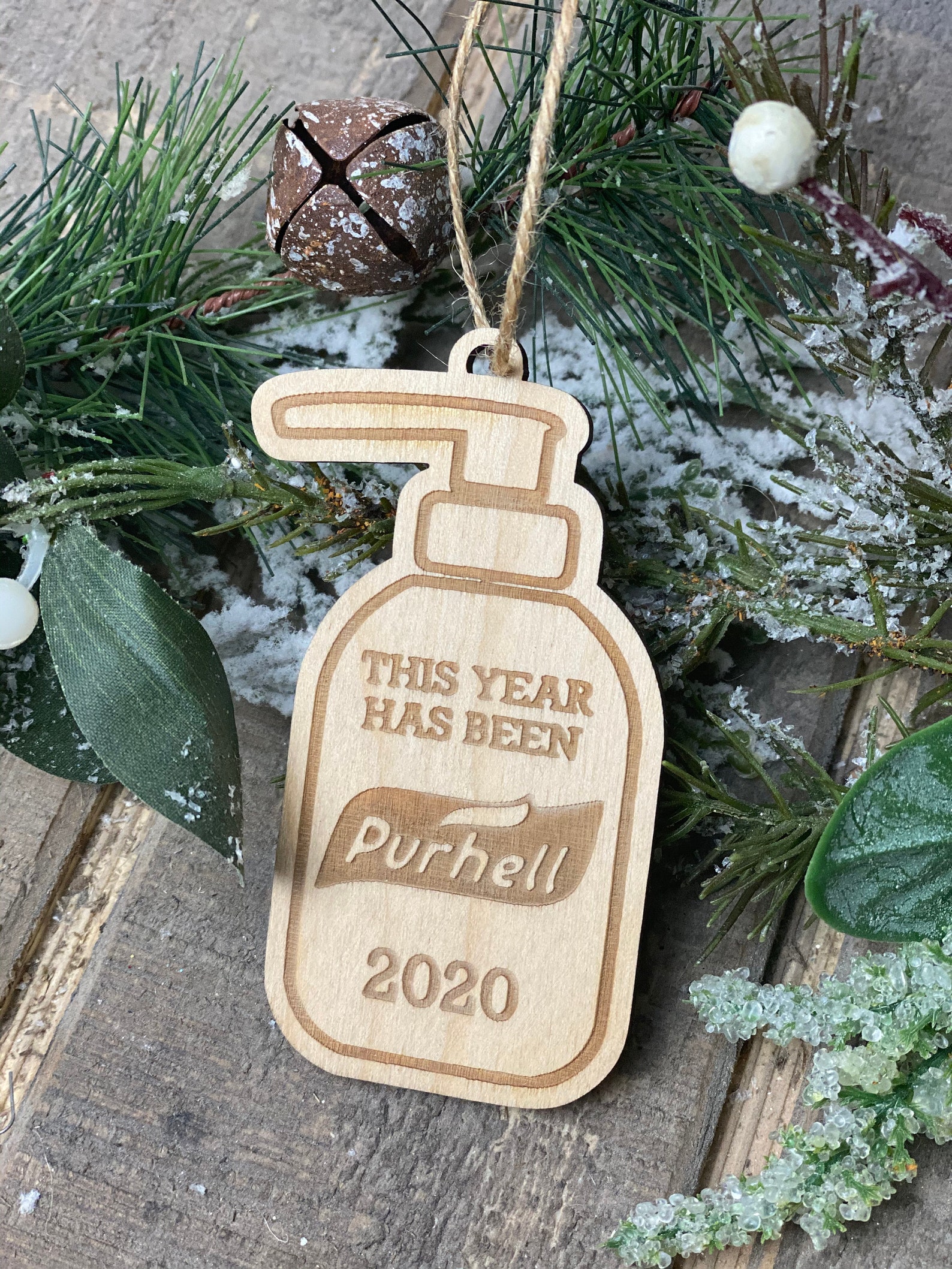 ---
Gum Holder
This is a great and funny gift that pretty much anyone would appreciate—unless, of course, they don't chew gum. But, in that case, they're probably the weird ones. And, as a bonus, this could also be unexpectedly pragmatic.
This great gum holder is one of the most perfect white elephant gifts. You can specify the primary color. They're shaped like little heads with mouths agape, and they're made out of ceramic. Just hope they don't let it sit out for too long!
Click here to check prices and reviews.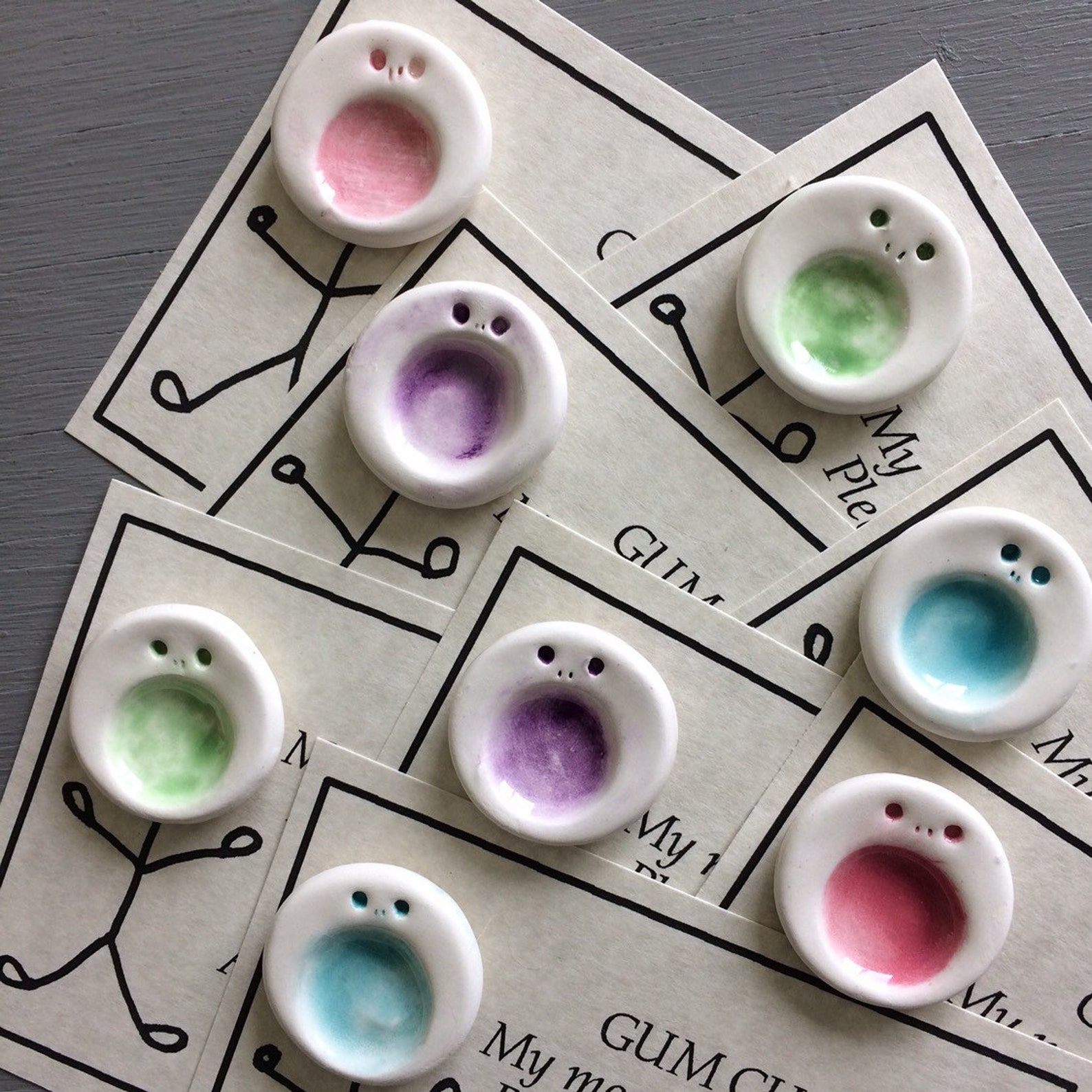 ---
Worst Words Ever Poetry Magnets
Everyone remembers those word magnets from their childhood—the ones that allowed you to arrange them in perfect sequence to form sentences. Well, this is kinda like that. But it's for adults. Which makes it, like, ten times better.
This hilarious worst words ever magnet pack comes with the most inappropriate choices. Which is kinda what white elephant is about. You can select to have it come with different starter packs. It comes with over 100 magnets—which means endless fun!
Click here to check prices and reviews.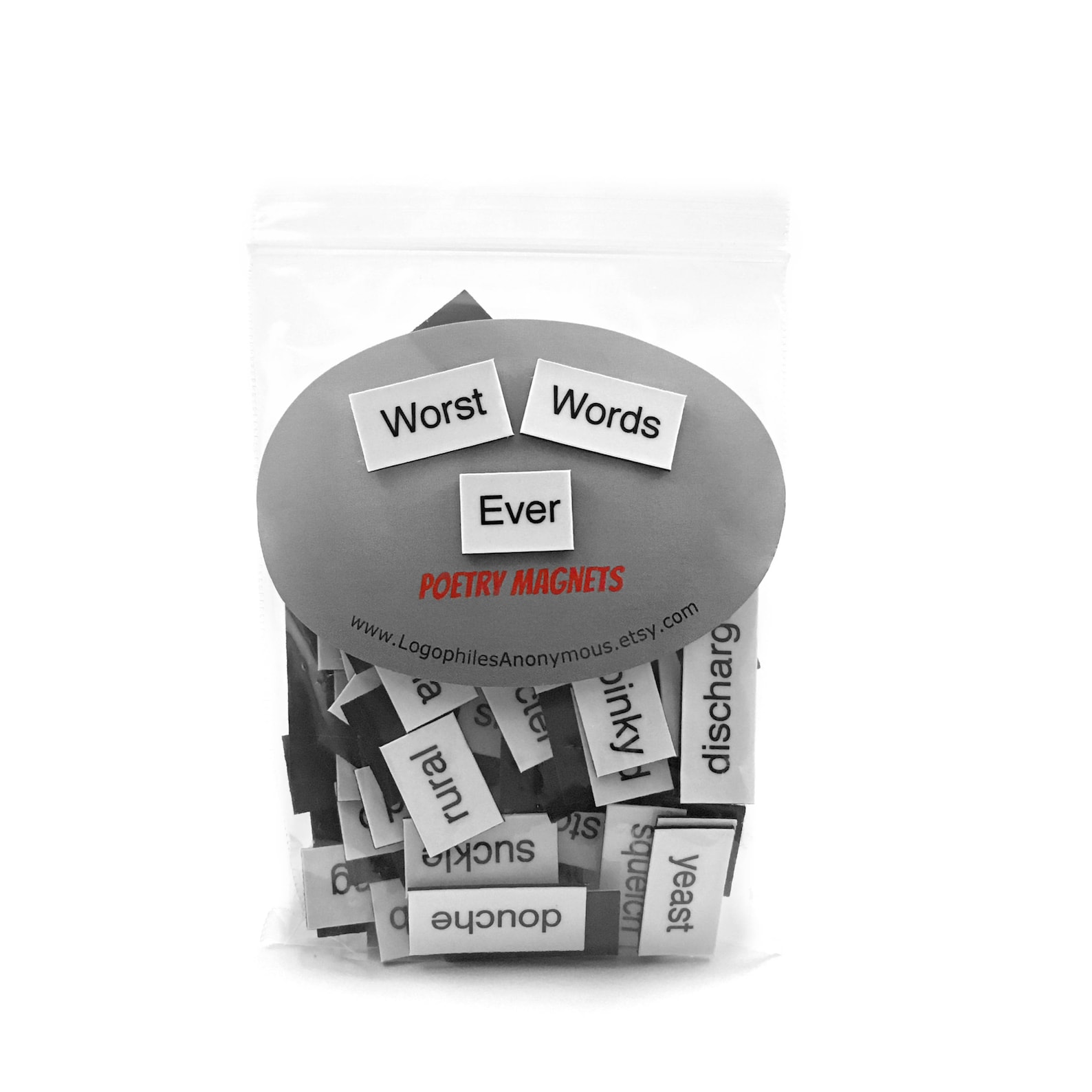 ---
Can Coolers
These can coolers are perfect white elephant gifts because, well, there's no better gift than one that encourages you to cut loose and tie one on. Especially during the holidays and especially after this year they and everyone else will likely be drinking to forget.
These can coolers are great because they come with a wide variety of possible quotes and designs to choose from. And, best of all, they're holiday themed. So, while they're fading into a blackout, they'll at least be festive.
Click here to check prices and reviews.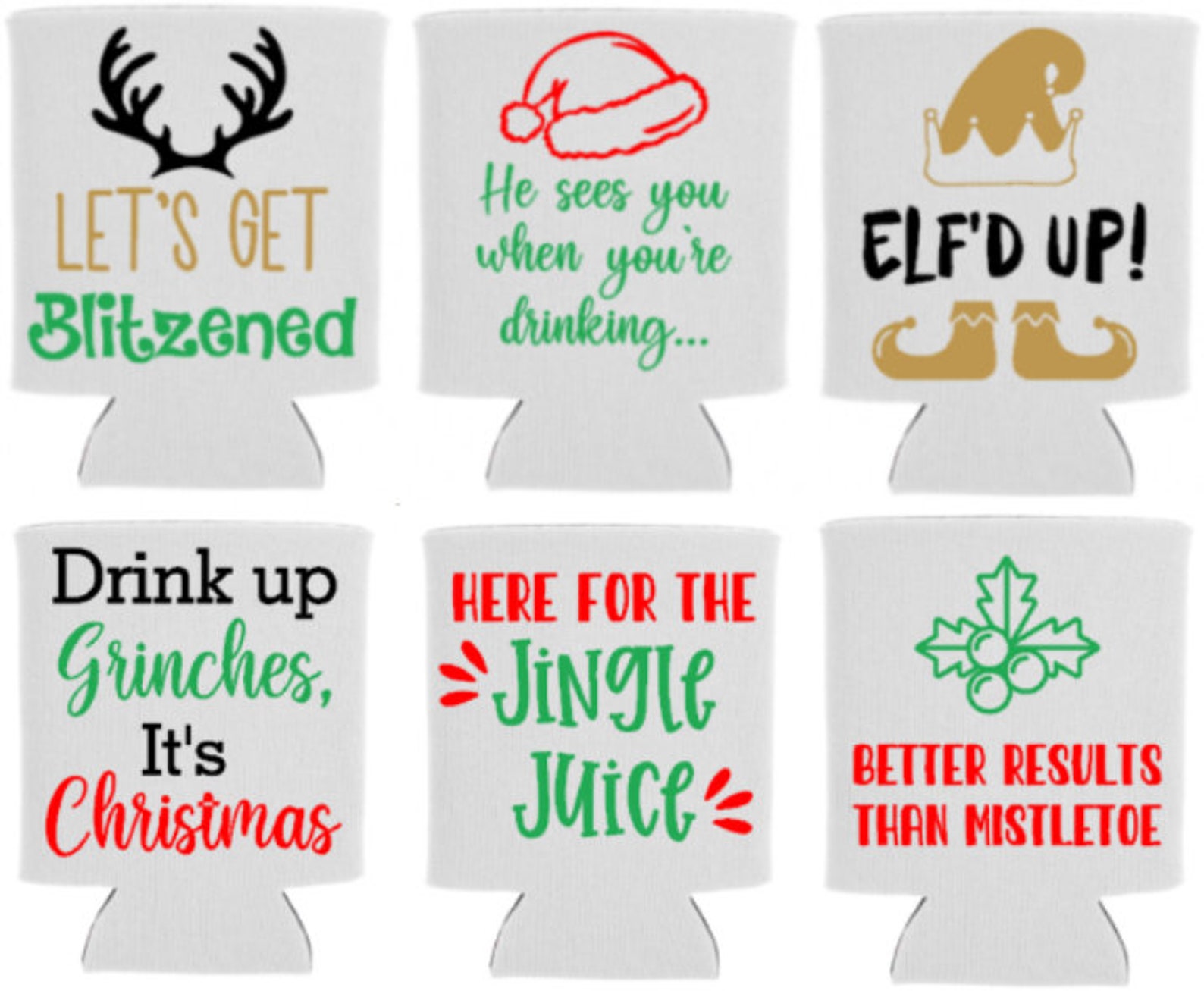 ---
Christmas Toilet Paper
This is a hilarious gift that everyone will probably get a kick out of. Because, let's be honest, things got a little out of control for a while. And maybe this is a good reminder for people to take a deep breath before being hijacked by, well, insanity.
This hilarious Christmas toilet paper will be the perfect reminder for the currency that never was. You can choose between a wide variety of options to be printed on your roll. And maybe using this one will help them wipe this year from their memory!
Click here to check prices and reviews.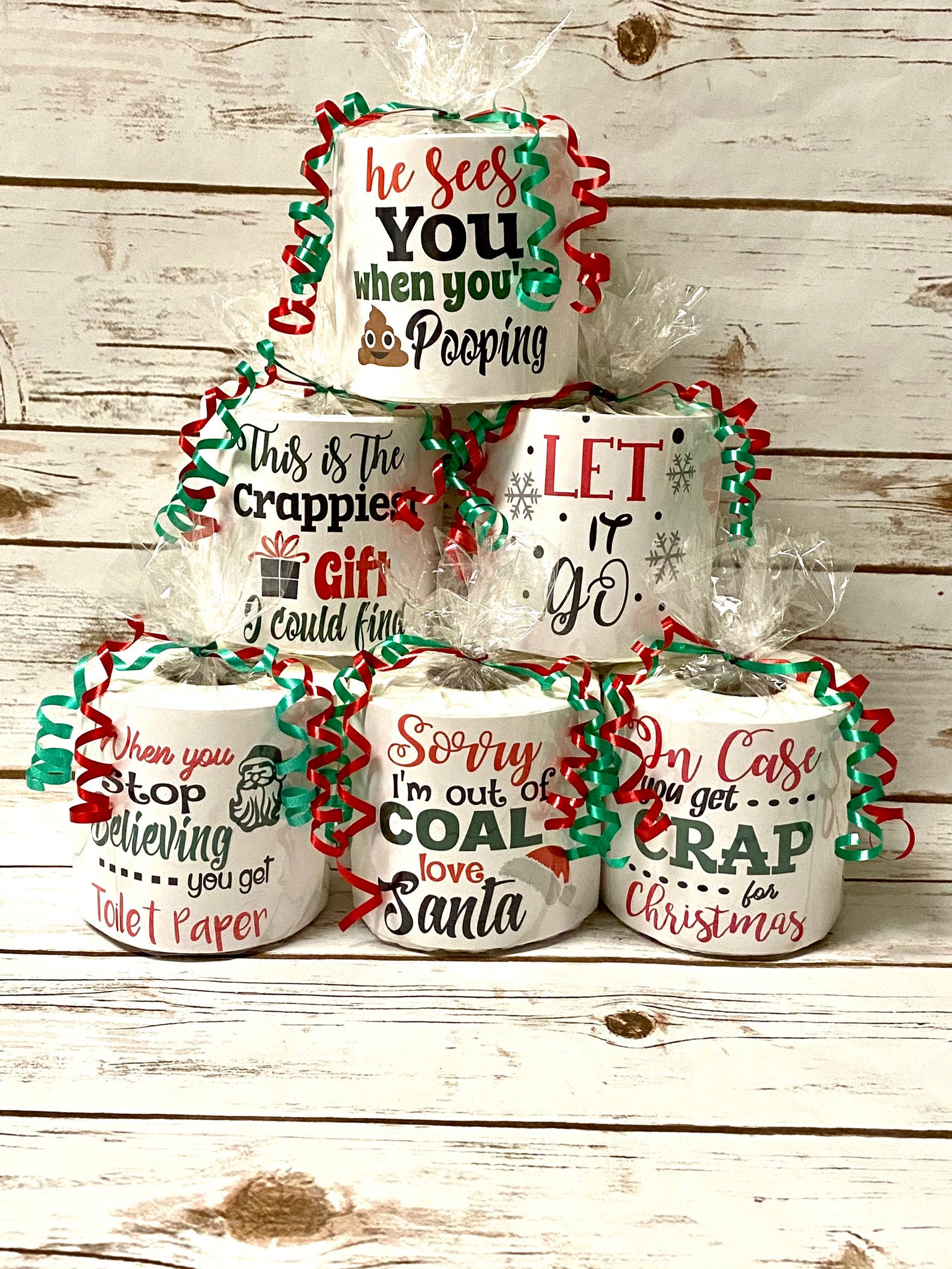 ---
Funny White Elephant Gifts Under $20
If you're budget is a little higher, we understand if you can't, in good conscience, settle for cheap white elephant party gifts. It definitely sends a message you're probably not trying to telegraph. But, lucky for you, there are loads of great white elephant presents for you to choose from that cost a little bit more but are definitely worth every extra penny.
And, while finding funny white elephant presents that everyone would love is difficult—it's not a bad idea to find something you'd like. Because, if everything else is a dud, you know where the real prize is. Hilarious white elephant present shopping should still be strategic—though that's not a word typically associated with holiday congeniality.
Here are our favorite hilarious white elephant gift exchange ideas everyone would love. But, most importantly, that you would love to steal!
---
Hallelujah, Holy Sh*t, Where's the Tylenol Candle?
This is a hilarious white elephant present that pretty much anyone can relate to. Because, truthfully, the holiday season could just as well be renamed the hangover season. So, why not get them a little something to help alleviate their next one?
This Hallelujah, holy shi*t, where's the Tylenol candle is pretty much what everyone will probably be thinking the day after your white elephant exchange. The only difference is the lucky recipient of this gift will be better equipped the morning after.
Click here to check prices and reviews.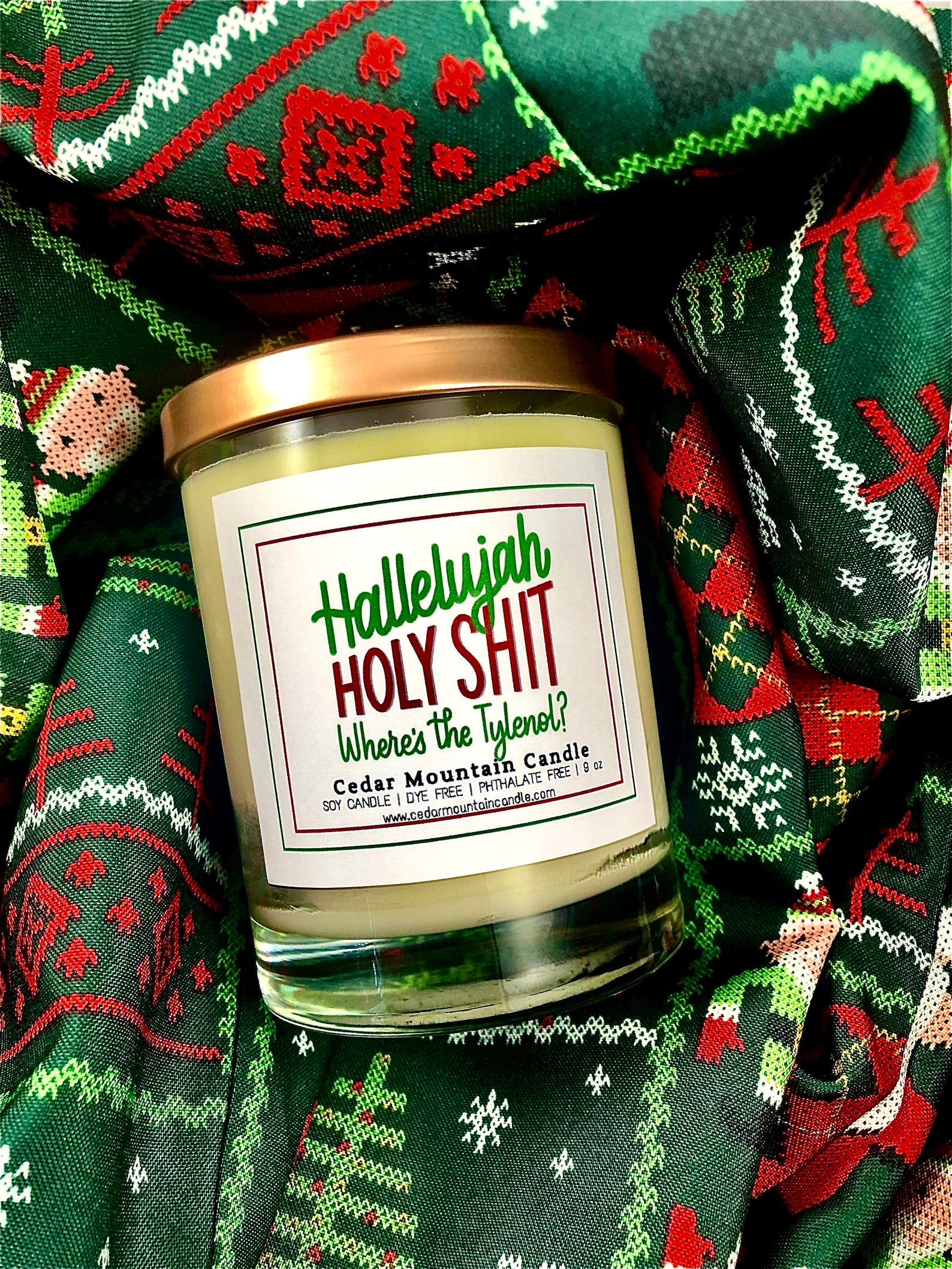 ---
Cup Dispenser with Sharpie
This is going to be perfect for the kind of person who loves entertaining. But, truthfully, this hilarious gift is also the most practical. Because who wouldn't like this kind of thing? It's like the party accessory you didn't know you needed.
This awesome black, reclaimed wood cup dispenser and sharpie is just what every party needs: a station to take and mark cups. Because, while chaos can be fun, order is often needed at this kind of things. Take note of who gets this one—you'll want that invite!
Click here to check prices and reviews.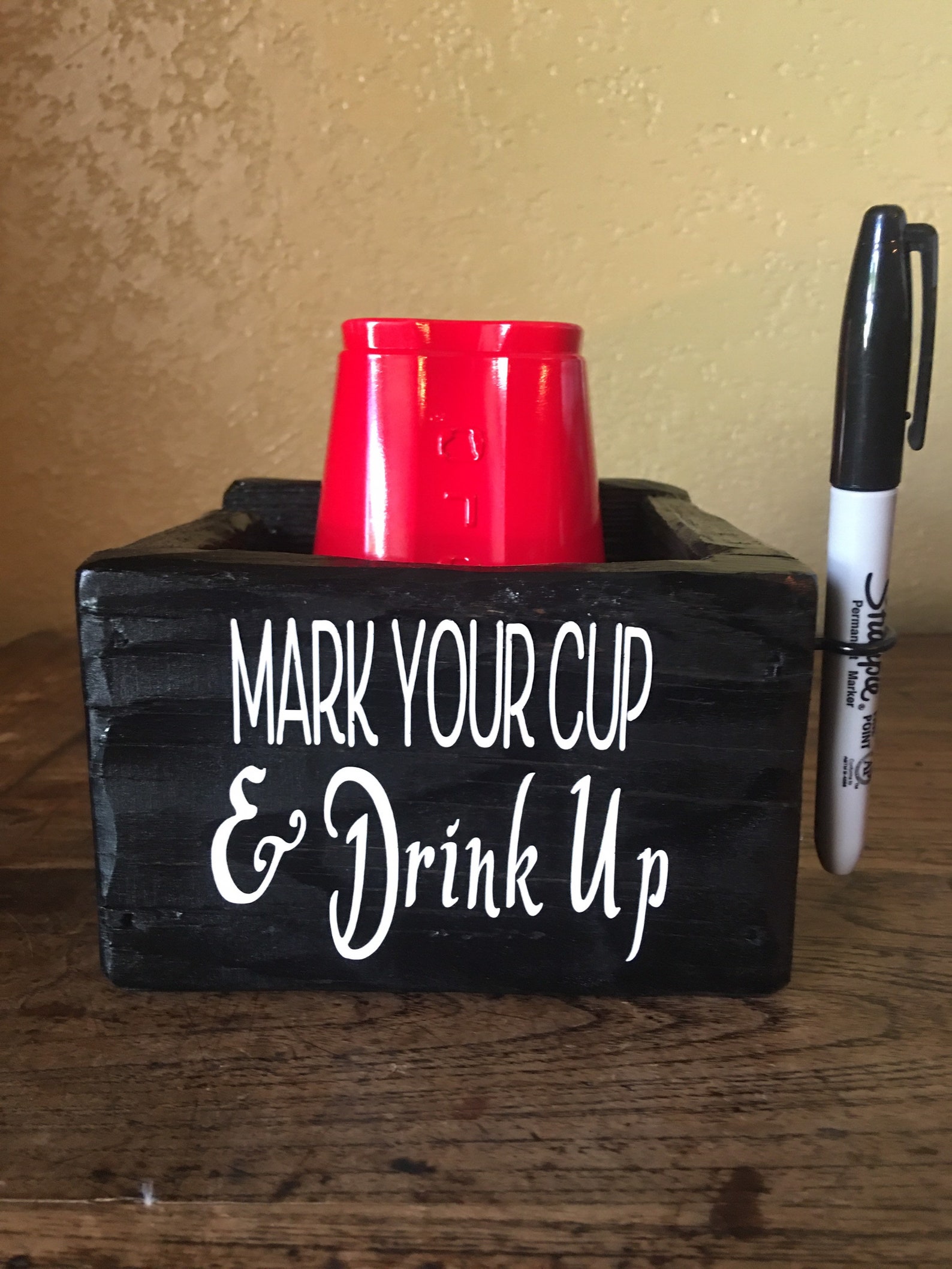 ---
Urinal Shot Glasses
These gifts are pretty hilarious, and honestly, if the person who ends up with them likes vodka shots, then I'd even go so far as to say there's no shot glass more suitable. But, still, these are sure to get a laugh—and that's what it's all about!
These hilarious novelty urinal shot glasses are perfect gifts for pretty much anyone. Especially those who like shots. These come in a set of two. Though maybe conditioning people to drink out of the toilet isn't such a good idea—but that's up to you!
Click here to check prices and reviews.
---
Belly Apron
Most folks would love this kind of apron. And, let's be honest, there's nothing better than celebrating the dad bod. So, if you work in an office, this might a smash hit. Plus, maybe they'll cook something for everyone wearing it and bring it next time you convene.
This hilarious belly barbecue apron is the perfect white elephant gag present. It has the image of a big, protruding belly, complete with chest hair, and it thankfully blurs out below the belt. It's made out of 100% polyester and is machine washable.
Click here to check prices and reviews.
---
Potty Putter Toilet Time Golf Game
Let's be honest: the bathroom is one of the last undisturbed sanctums of peace. So why not gift someone an excuse to stay in there a little while longer? I mean, you can only scroll through your phone for so long before dragging yourself back out into the world.
This awesome potty putter toilet time golf game is a great way for someone to, uh, multitask. They can practice golf while taking care of business. Though, for some, I guess they don't need an excuse to spend more time on the can. But that's on them!
Click here to check prices and reviews.
---
Things They Don't Teach You in School Game
If you're shopping for people who could use a little education, then this might be perfect. Because, honestly, there's loads to learn, and there is a bizarre correlation between useless information and what we gravitate to.
While this things they don't teach you in school game isn't always funny, it definitely has some more raunchy factoids. Plus, it's a fun game. It comes with 400 facts. And, if nothing else, is a great way to kill time.
Click here to check prices and reviews.
---
Poop Bingo
This is a hilarious game that will teach the lucky recipient everything they need to know about, well, poop. And, if they didn't think they'd ever learn this kind of thing (like a normal and sane adult), I guess life is truly full of surprises.
This hilarious game of poop bingo is a great game that features 24 animals as well as their distinct droppings. So they can, like, impress their friends when they're out and about and recognize a peculiar fecal leftover. Though maybe impress isn't the right word.
Click here to check prices and reviews.
---
Funny White Elephant Gifts Under $50
So nothing has done it so far and you're operating on a different budget. And, while we could spend our day speculating about what kind of crowd you roll with, I guess that's unimportant. What's important is finding the perfect white elephant present that's both hilarious and unique.
And, lucky for you, with an expanded budget, this is nothing if not possible. Some might even call it easier. And, if you're not exactly inspired to shop for someone in your circle (times are tough, after all), you have to look at it this way: this is your chance to treat yourself. Because, in the holiday spirit, white elephant is one of the rare occasions that theft is not just accepted, it's encouraged.
So don't perceive this as a gift you have to begrudgingly buy for someone you might not even like all that much—think of this as an opportunity to treat yourself. Here are our favorites!
---
Shakespearean Insults Chart
Now—not everyone will appreciate this. But, if there's someone in your group who either loves literature or can't help but hurl insults, then this might help them up their game. And, truthfully, Shakespeare fired shots a-plenty.
This hilarious Shakespearean insults chart is made with vegetable based ink and certified archival paper. It comes with some doozies like "he has not so much brain as ear-wax." I'd expect there are even a few references to people spending time on their backs, too.
Click here to check prices and reviews.
---
Well, F*ck Coffee Mug
This is a great gift because it's pretty much a universal sentiment. I mean, who doesn't sometimes wake up thinking, 'Well, f*ck—I guess I got to do another day.' Which is when coffee is an absolute essential.
This great well, f*ck coffee mug is pretty self-explanatory. Though, it should be noted, that it's a little unassuming on a mug with images of butterflies and birds. This sums up waking up perfectly. And, we have to say, we're here for it.
Click here to check prices and reviews.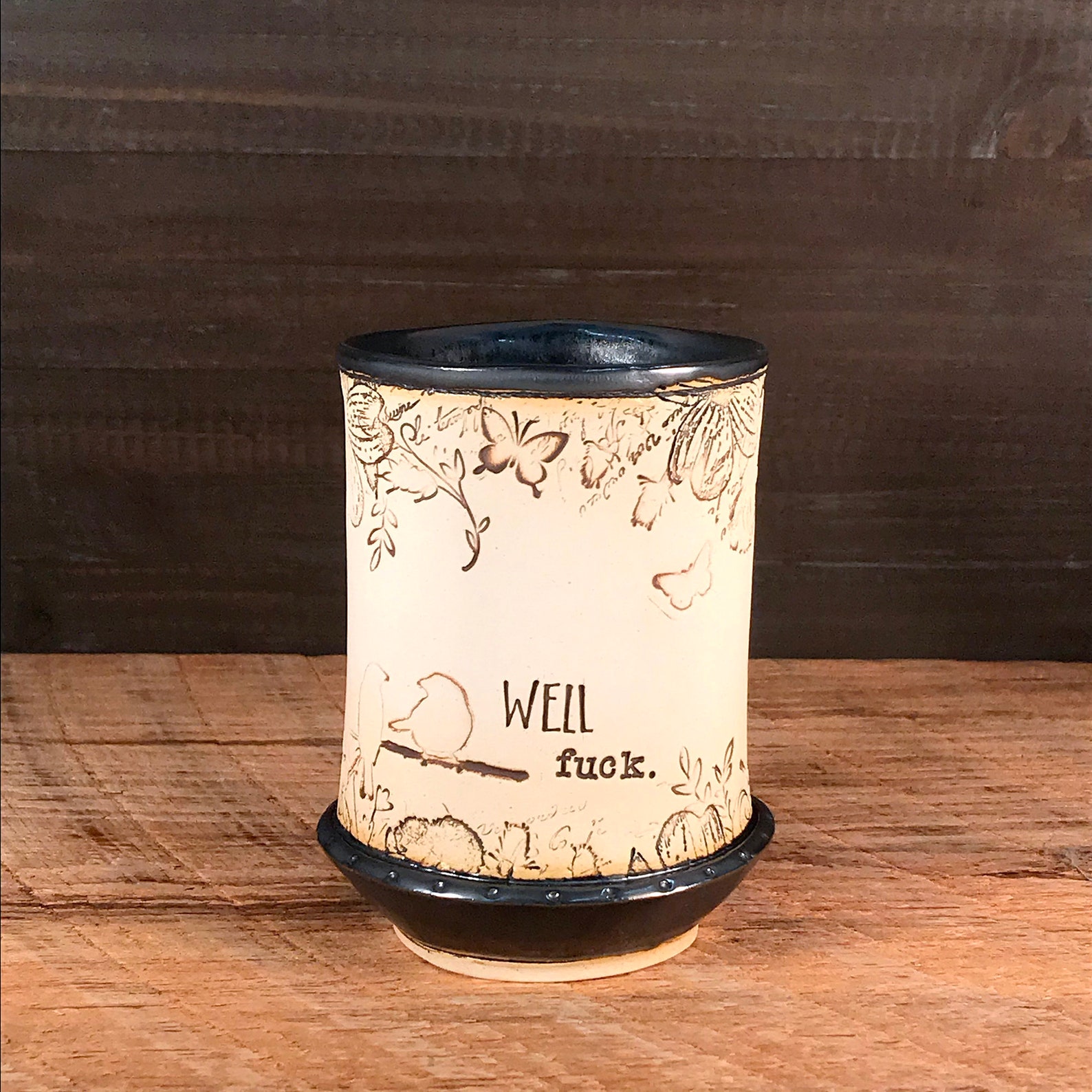 ---
Tipsy Tree
This is one of the best gifts to get people because—and let's be honest—there's only one kind of advent calendar most adults are interested in getting. And that's one that provides the gift of, well, not remembering.
This tipsy tree advent calendar is truly unique, and it will likely become a staple of whomever's holiday season. Though, truthfully, maybe a bottle of wine a day is a bit much. Though we've all been there. And it's 2020. So no one's judging.
Click here to check prices and reviews.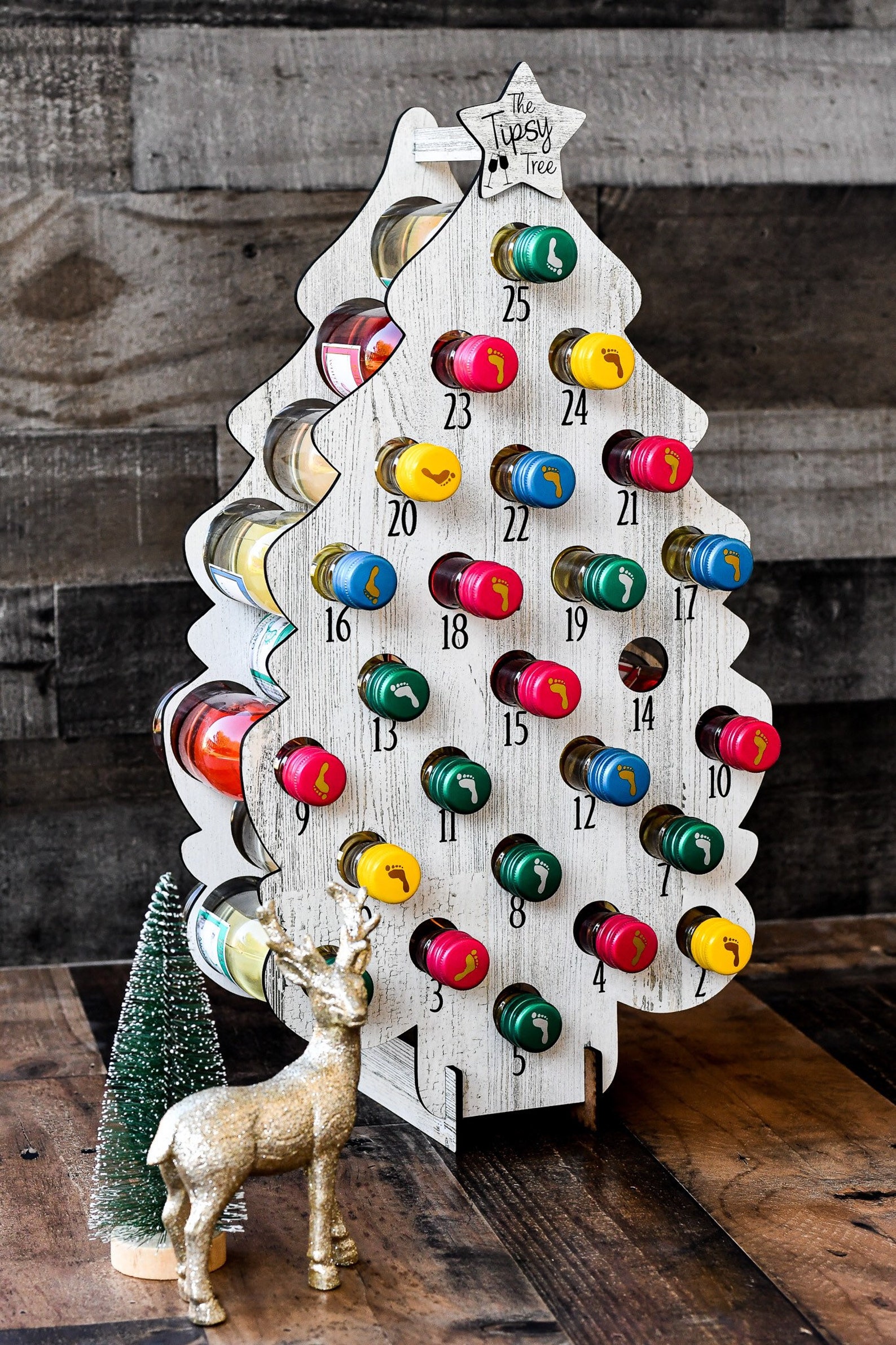 ---
Spooky Christmas Sweater
Now—this isn't exactly a Christmas gift everyone will get. Because there are definitely people who want nothing more than holiday cheer. But, for those other morbid folks, this is probably about as accurate a statement as possible.
This spooky Christmas sweater comes with the graphic of a shrugging skeleton. It has the phrase: 'When you're dead inside, but it's Christmas' written on it. Just select the size, color, and add whatever personalization you think would take it over the top!
Click here to check prices and reviews.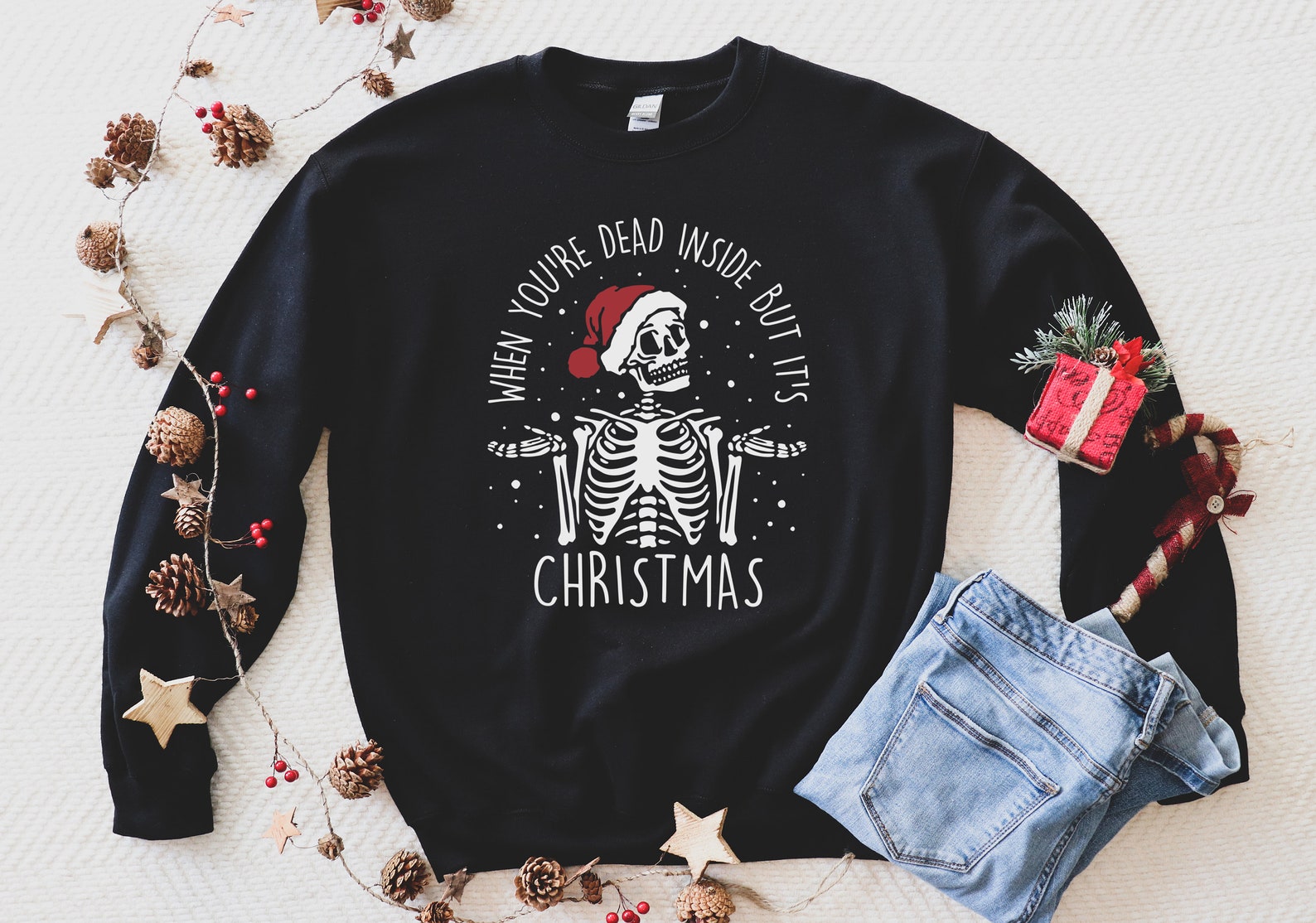 ---
Travel Mug
This is a gift that will definitely appeal to a broad range of people. Because, truth be told, most white elephant gift exchanges don't yield much of use—and at least this something they could get some use out of. Plus, it's hilarious. Which doesn't hurt.
This awesome travel mug is sure to be appreciated. It has 'I took part in Yankee Swap and all I got was this sh*t mug. (But at least it's not a f*cking candle).' I guess this is proof that even Grinches can be catered to.
Click here to check prices and reviews.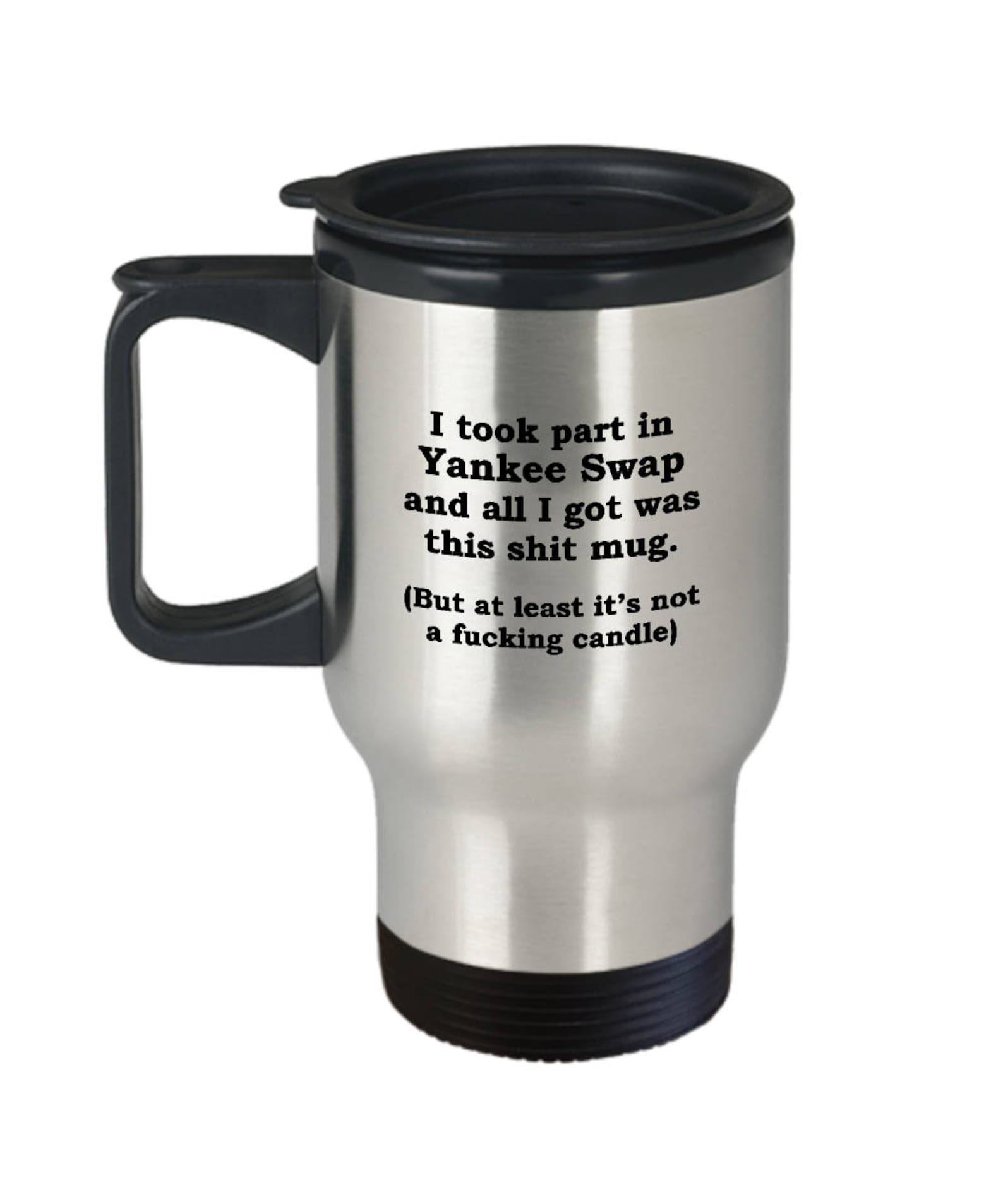 ---
Boob Scarf
This is a great gift that people will likely get a kick out of. And, I guess as a benefit, it provides much needed warmth during the winter months. Though I guess it's debatable how much someone will wear this one out of the house.
This hilarious boob scarf is a gift people will probably be fighting for. You can even choose to have a pink ribbon tattoo included. And, of course, you can choose the color of the nipple and if you want it pierced.
Click here to check prices and reviews.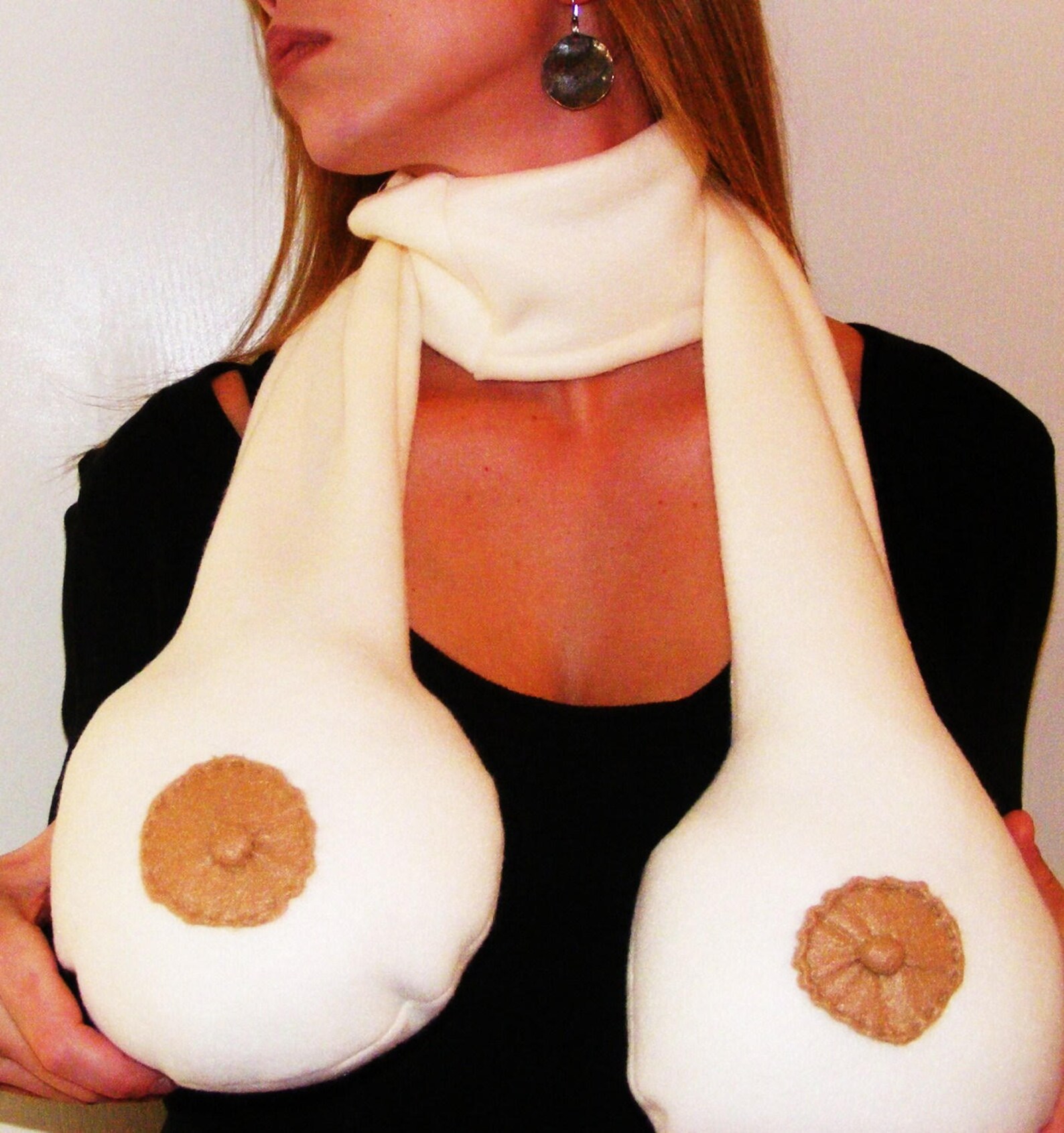 ---
Coronavirus Piñata
This is a great gift that people will all want. Mostly because it probably epitomizes exactly how they feel. And, obviously, there will likely be something cathartic about taking a few swings at this one!
This awesome coronavirus piñata is handmade. It's perfect for a party—but it's also perfect to let off some steam induced by this treacherous year. It holds 2 pounds of candy. And, I guess, it's one way to turn your gift exchange into a party.
Click here to check prices and reviews.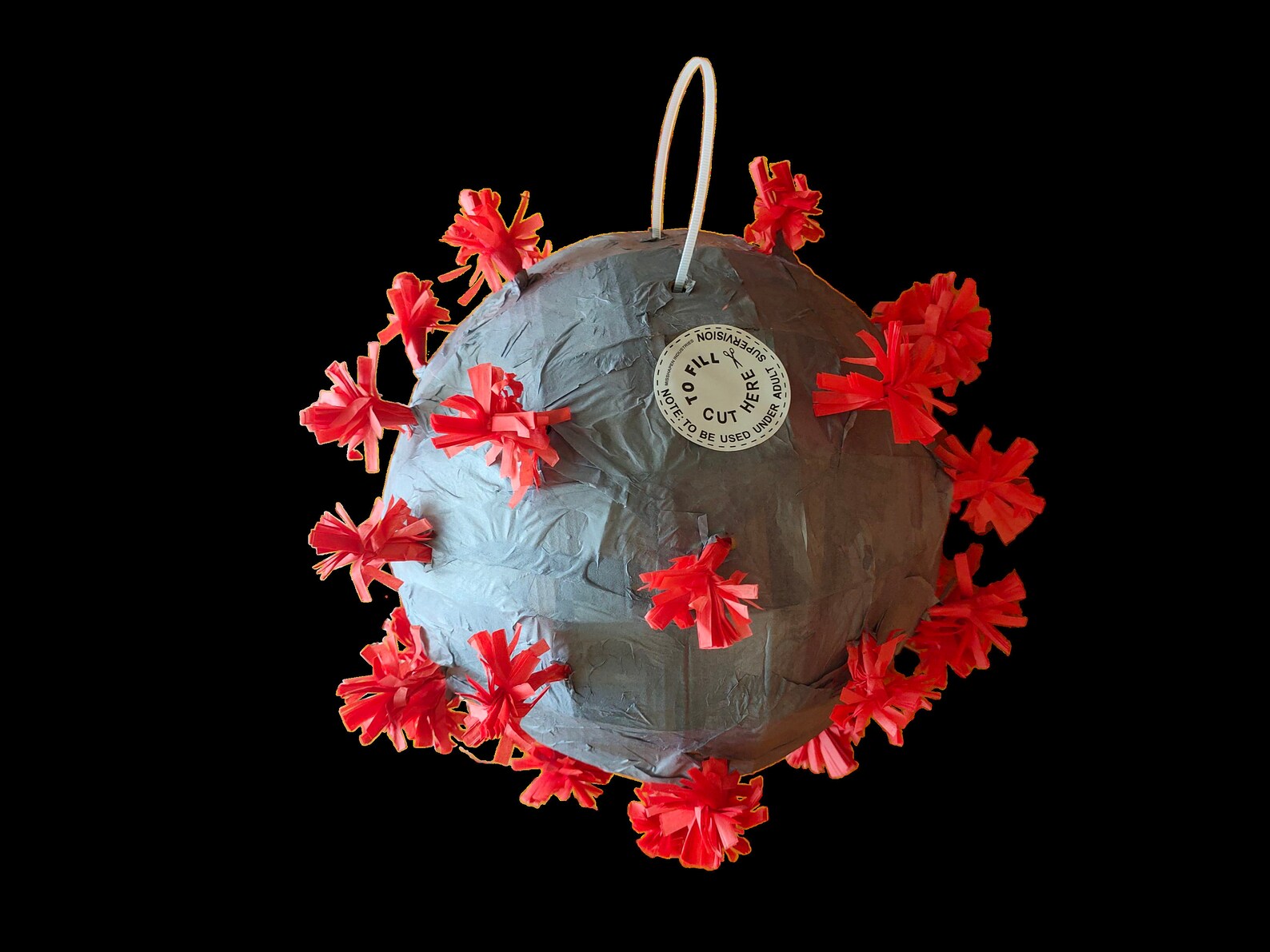 ---
Hopefully our list helped you find the perfect funny white elephant gifts you were looking for!
We're confident we've provided you with a great and varied list of the best funny white elephant gifts for you to buy. But if we didn't find exactly what you were looking for, hopefully we were able to at least point you in the right direction.
Please don't hesitate to contact us if you have any questions, comments, or concerns. This Christmas probably matters a lot more to everyone on account of this cursed year. So make it count—and, if nothing else, treat yourself. We know you deserve it!