*FYI - this post may contain affiliate links, which means we earn a commission at no extra cost to you if you purchase from them. Also, as an Amazon Associate I earn from qualifying purchases. Check out our Privacy Policy and Disclosure. for more info.
The best way to spread Christmas cheer is… being cheesy for all to hear!
That's what we at Thoughtful Gift Club think so anyway, which is why we've created this master list of over 100 Christmas puns and jokes for you to spread the holiday cheer.
Below, you'll find a roundup of cheery Christmas themed puns that can easily be used for a message/greeting card, or even adapted to create the perfect punny Instagram caption.
From Christmas animal puns and Christmas food puns to Santa-related puns and more, we ho ho hope you find exactly what you're looking for.
Pin for later: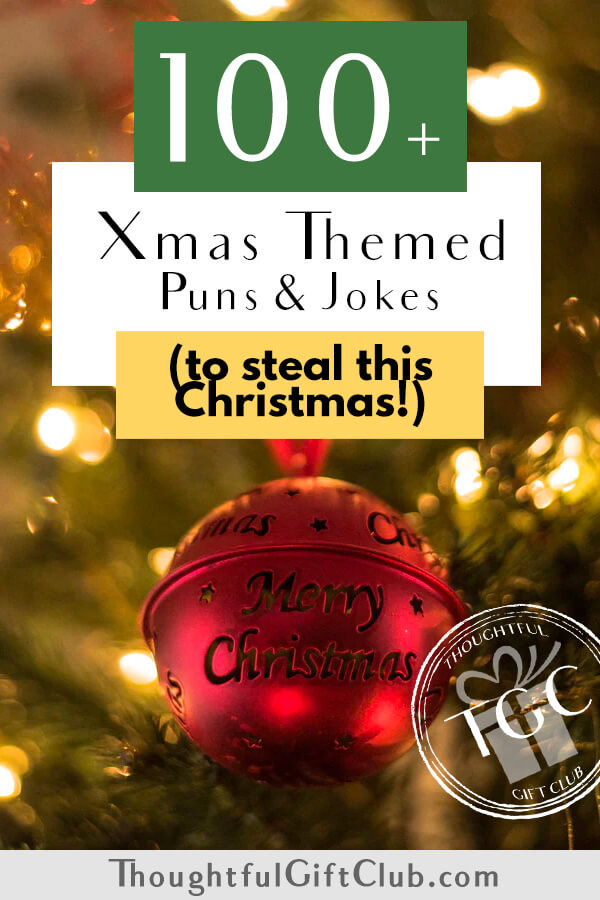 More Christmas Themed Puns
First – we should let you know this isn't our only article full of Christmas puns! Here's a full list of our top ones in case you're looking for further Christmas pun inspiration: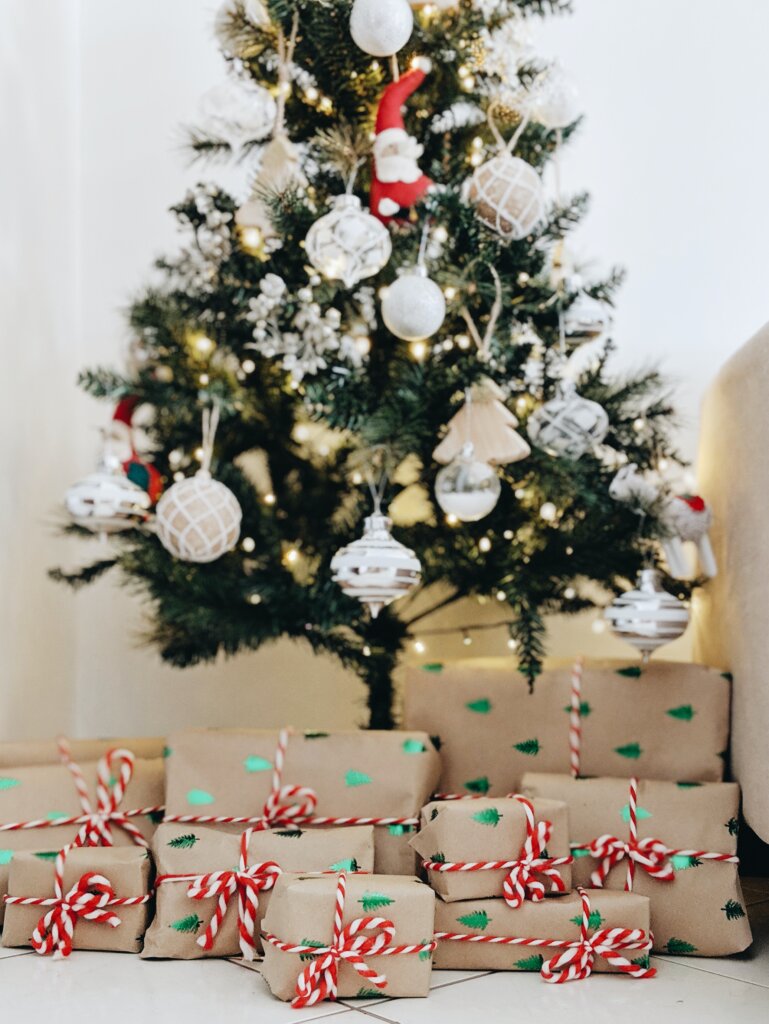 General Christmas Puns for Instagram Captions
Looking for the perfect Instagram caption that's both punny and captures the festive spirit? Here are some Christmas puns that will help you sleigh that caption like nobody's business.
Hey, it's time to get Elfed up!
Time to get fa la la la lit!
We candy cane, we saw, we conquered.
Lost all elf control at this year's Christmas party…
Gifted this crew with my Presents this year.
Always the best time with my jingle ladies!
It's the most wine-derful time of the year…
I guess you can say I'm getting into the proper Christmas spirits…
Time to get fa la la la lit!
It's the holidays, so why not treat your elf?
Oh deer! Pulling out all the stops this Christmas.
The holidays are a great time to have a festive drink just be Claus.
Working on my own Christmas movie – I'm calling it Bake to the Future.
They say that Christmas is a time to "tree-t" yourself, so I took that pretty literally.
Baking up a storm at the eleventh Flour. Welcome to my Christmas cookie factory!
My tree this year is pretty fa-la-la-la-lit.
I almost Fir-got how much fun it was to decorate a Christmas tree!
And then they lived happily ever Antler…
Always up to Snow good.
I used to hate puns but these days I'm finding them a lot more reindeering.
Sorry if I'm being a bit emotional – Christmas always makes me a little Santa-mental.
Throw a little tinsel on me because let's face it, I love being the Santa of attention.
Sorry, you won't see me near Santa this year. I've developed some severe Claus-trophobia.
I ho ho hope you all have a wonderful Christmas!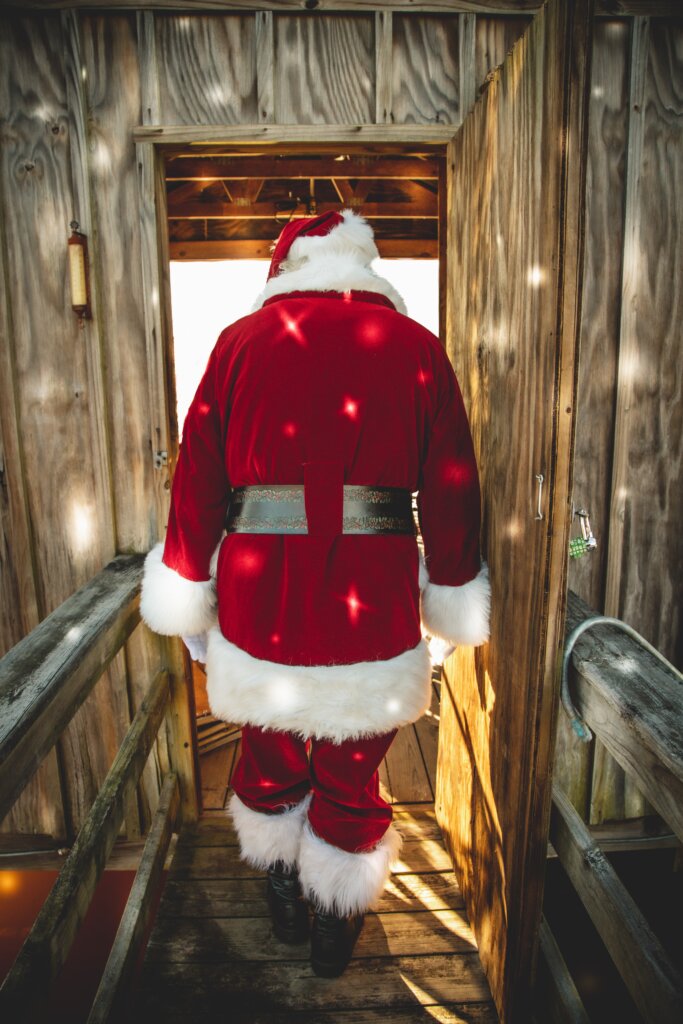 Food and Drink Related Christmas Puns
Cookies:
Always making sure my kitchen is Treat and tidy at Christmas time…
Baking up a storm at the eleventh Flour. Welcome to my Christmas cookie factory!
Making cookies to gift this Christmas was quite the… jarring experience.
For more, check out our full list of Christmas cookie puns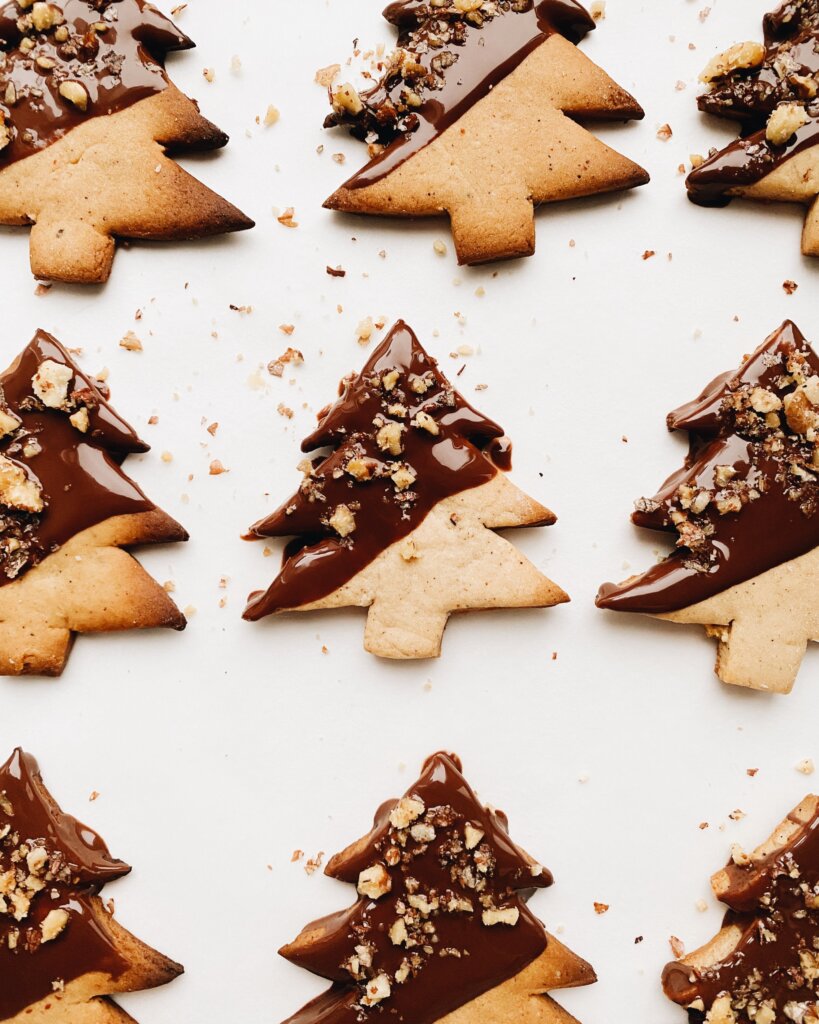 Candy Canes:
I'm hooked on you! Merry Christmas.
Cane you believe it's already Christmas again?
Have a magical Christmas? Yes, we Cane!
Hope you Xmas is in Mint condition.
Cheese:
Enjoy the Christmas festivi-cheese!
Hope you have a Gouda Christmas!
Mer-Brie Christmas!
Brie wish you a Merry Christmas
Hope your Christmas is Grate!
Hope every Christmas of yours is Cheddar than the last
Alcohol:
It's the most wine-derful time of the year…
We wish you a hoppy Christmas!
The best way to spread Christmas 'cheers' is drinking loads for all to fear..
For more, check out our full list of Christmas alcohol puns
Gingerbread:
Walking bread wishing you a Merry Christmas!
A gingerbread house is literally home sweet home
Hope all your dreams Crumb true this Christmas!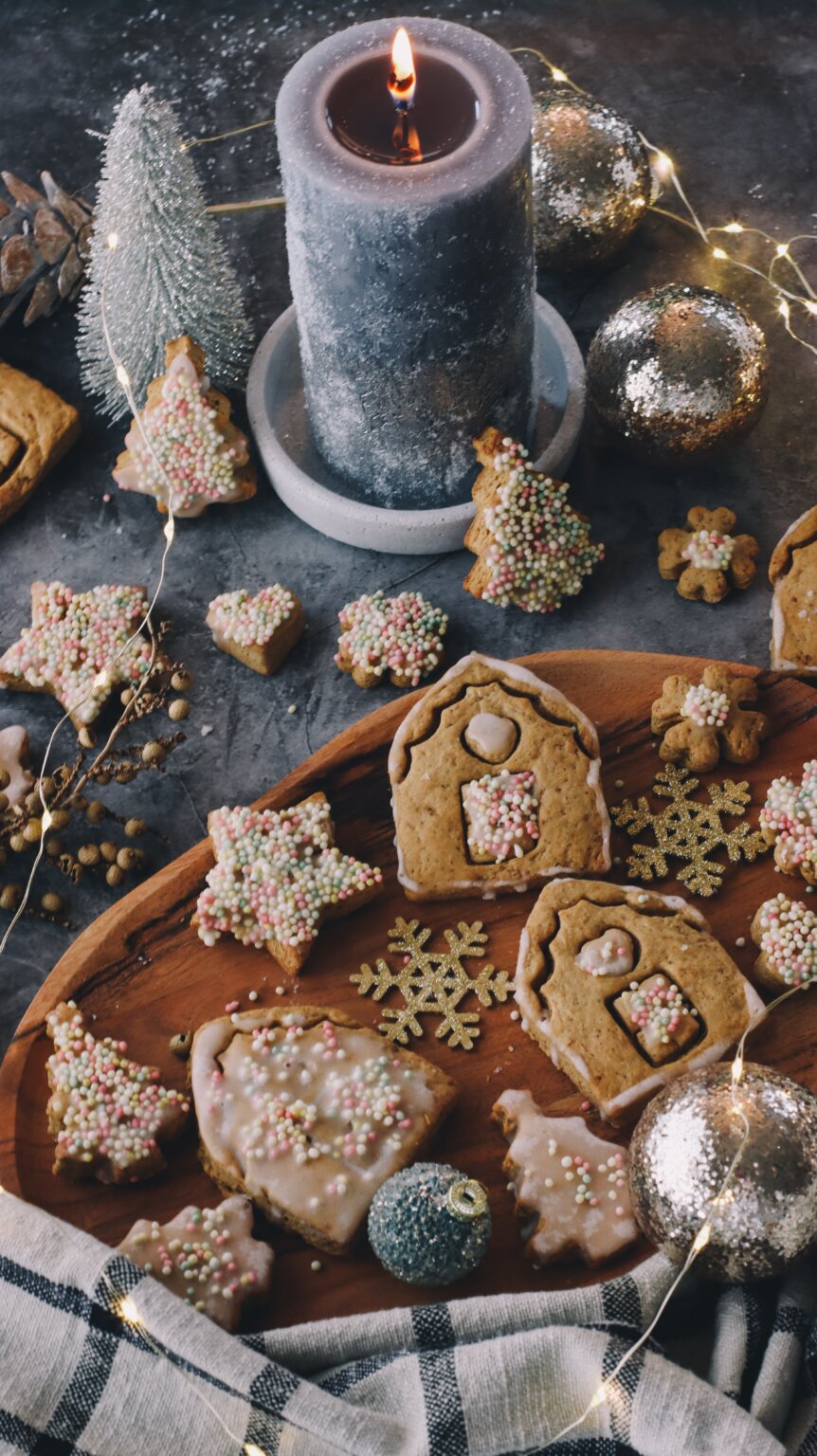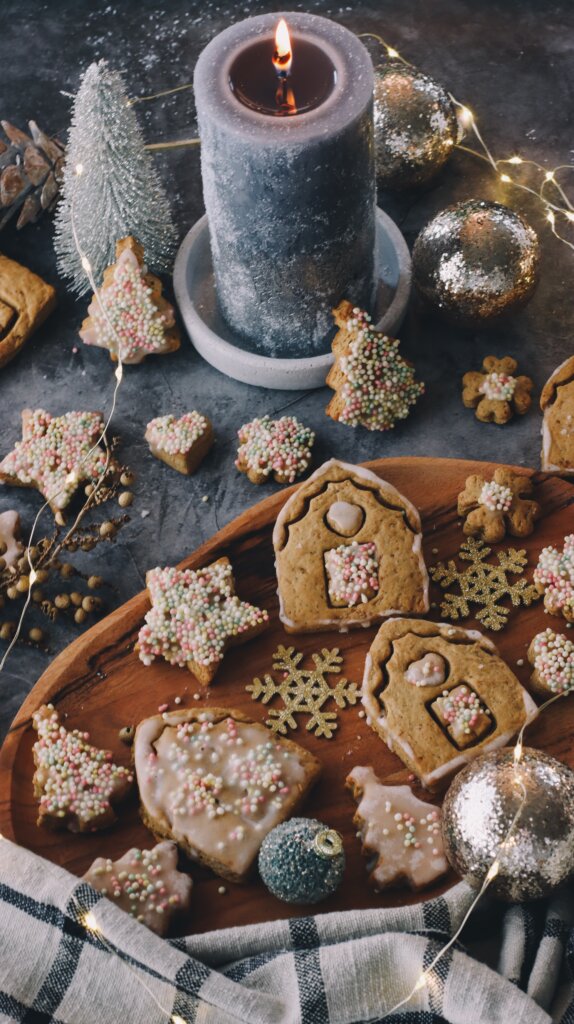 Animal-Themed Christmas Puns
Cats:
Cat-mas
Santa Claws
Meow-ry Christmas
Whisker Wonderland
For more, check out our full list of Christmas Cat Puns
Dogs:
Santa Paws
Feliz Navi-dog!
Happy Howl-idays!
Deck the paws!
For more, check out our full list of Christmas Dog Puns
Penguins:
Sending you a Waddle love this Christmas!
Hope you have a Flipping great Christmas!
Hope you have an Ice Christmas
It's Penguin-ing to look a lot like Christmas
Polar Bears:
Wishing you a Bear-y Christmas!
Santa Paws/Santa Claws
I can't bear to be without you this Christmas!
Walking in a winter won-bearland
Reindeer:
Make it rein(deer)
Merry Christmas, my Deer!
Sleigh-ing it!
For more, check out our full list of Reindeer Puns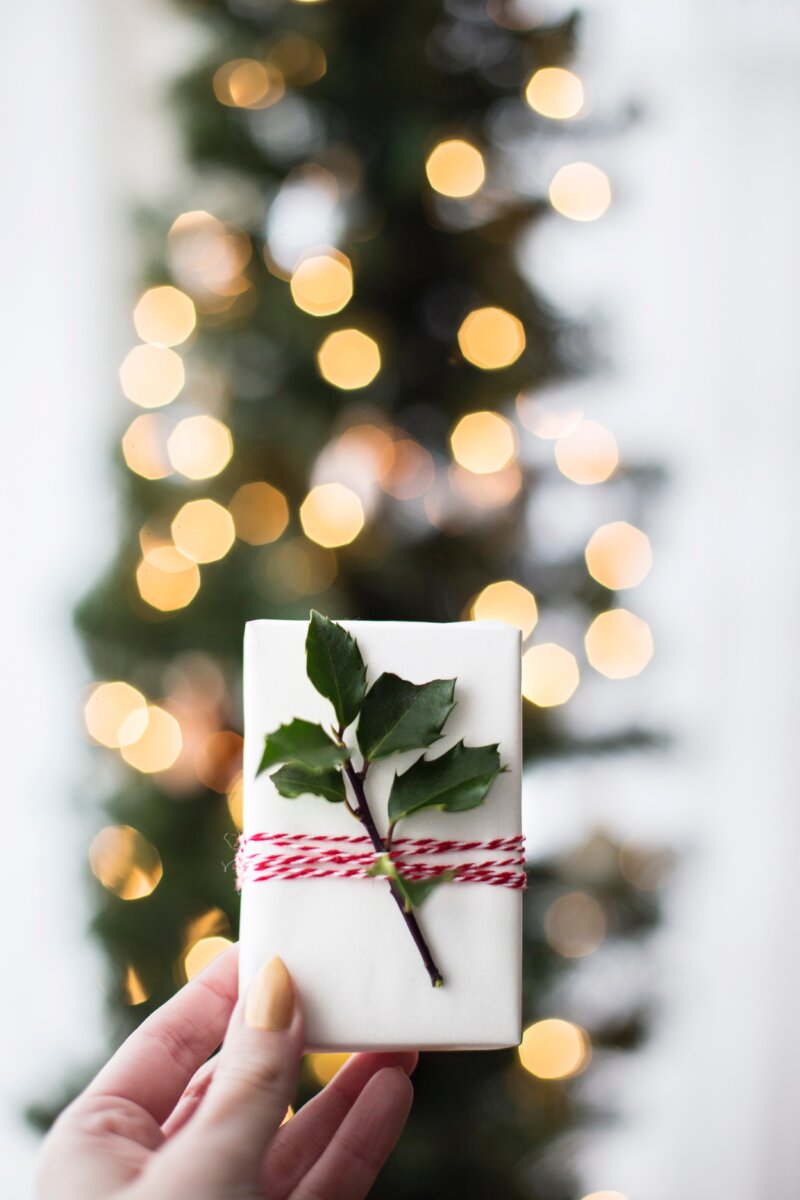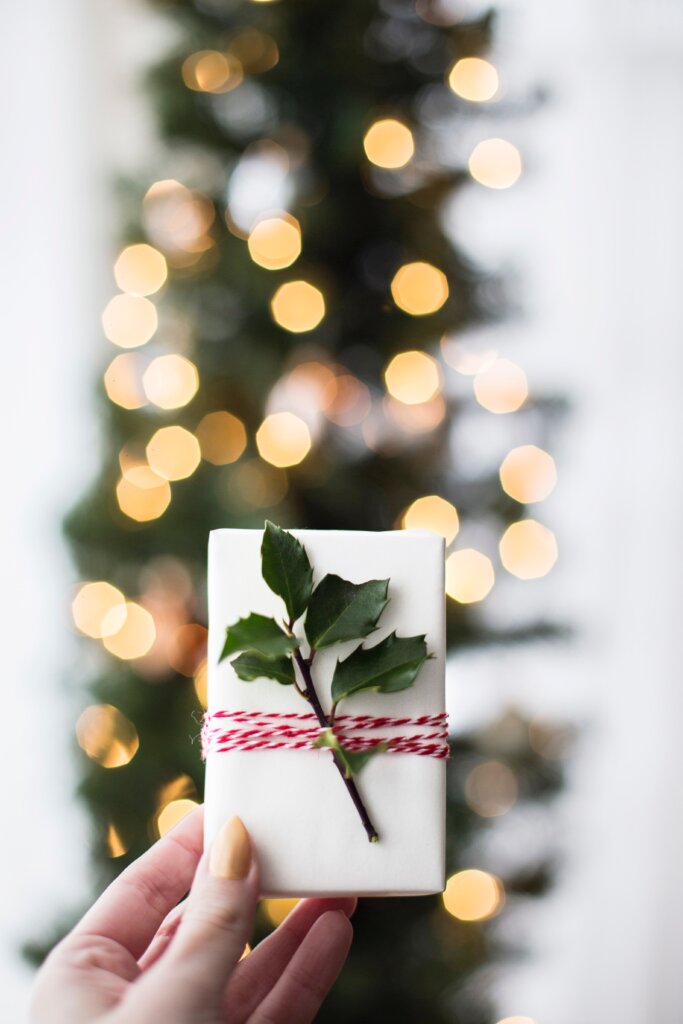 Other Miscellaneous Christmas Puns
Christmas party:
Let's get elfed up!
Tis the season to go party
You can say I'm quite the Christmas party prof-elf-ssional…
For more, check out our full list of Christmas Party Puns
Christmas lights:
Fa la la la lit
I love Christmas a Watt
Hope your Christmas is lit!
Watt are you doing this Christmas?
Mistletoe:
Have I Mistletold you Merry Christmas yet?
Celebrating Kissmas under the Mistletoe
Mistle-totally feeling in the Christmas spirit
Grinch:
Resting Grinch face
Merry Christmas, Grinches
Gifts:
I'd like to Present to you: your gifts!
The greatest gift I could give you is my presents.
I hope this gift Wraps your Christmas up nicely.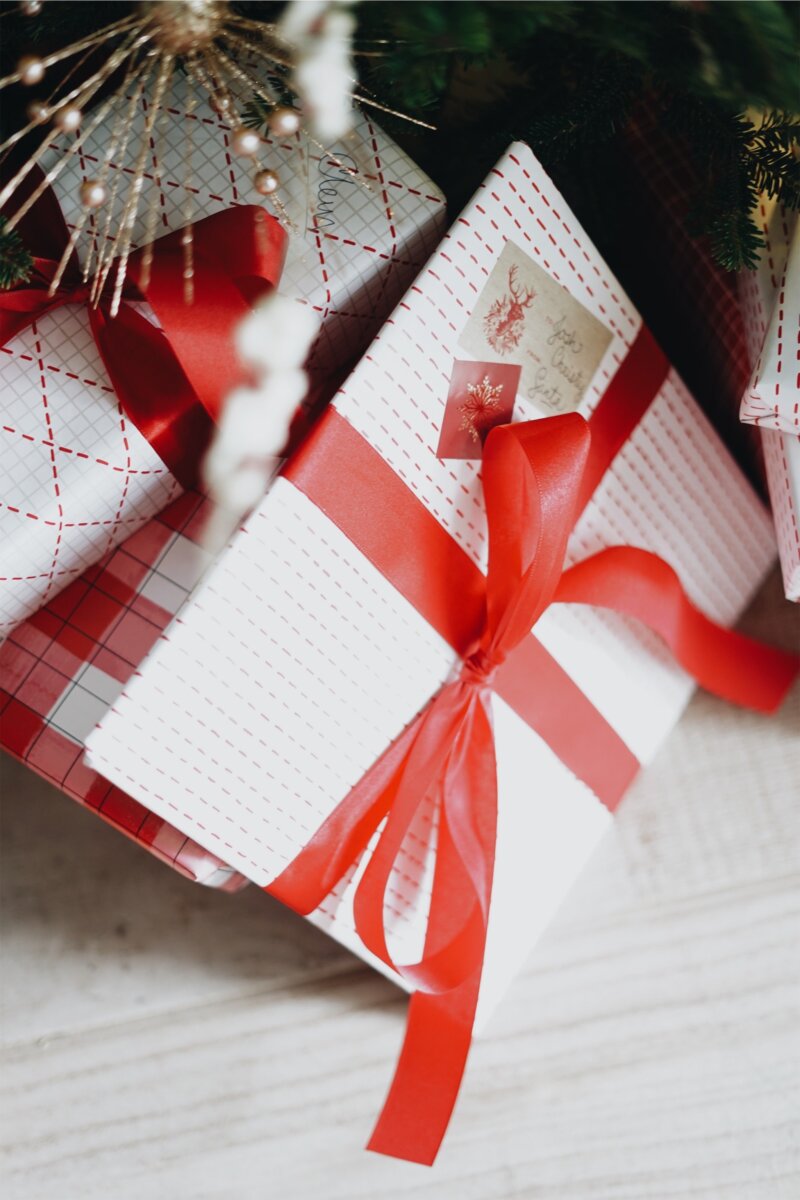 The Best Cheesy Christmas Jokes
Last but not least, it's not really Christmas until plenty of corny Christmas jokes are told, right? Here are some of our favorite punny Christmas jokes to bust out.
Why did the Christmas cookie go to the doctor?
He was feeling Crumb-y.
Why did the Christmas cookies all have crowns?
Because the kids asked for Royal Icing.
What did the doctor recommend when the gingerbread had knee pain?
Icing it.
Why did the snowman skip the Christmas party?
He just wanted to chill.
Where do reindeer usually grab their morning coffee?
Star-BUCKS!
Why was Santa so pleased with Rudolph guiding the sleigh?
Because it was a Bright idea.
What do you call a reindeer with no manners?
Rude-olph.
What is Santa's favorite part of baking cookies?
Rolling out the dough-ho-ho!
How did Santa do on the runway?
He absolutely sleighed it.
Why doesn't Santa have to pay for parking his sleigh?
Because it's on the house.
Why did Santa need to get change for the parking meter?
Because he was Saint Nickel-less.
Why didn't the cat like the new soft toy he got for Christmas?
It wasn't up to Scratch.
What role was the cat assigned for the Christmas baking?
Whisker-ing the frosting.
What do you call Santa's cat?
Santa Claws.
What does a dog say when they hate Christmas?
Bah hum-pug!
Why did Santa get the dog extra presents?
Because he had a Ruff year.
Why did the dog dress up for his dog Christmas party?
It was a Paw-sh affair.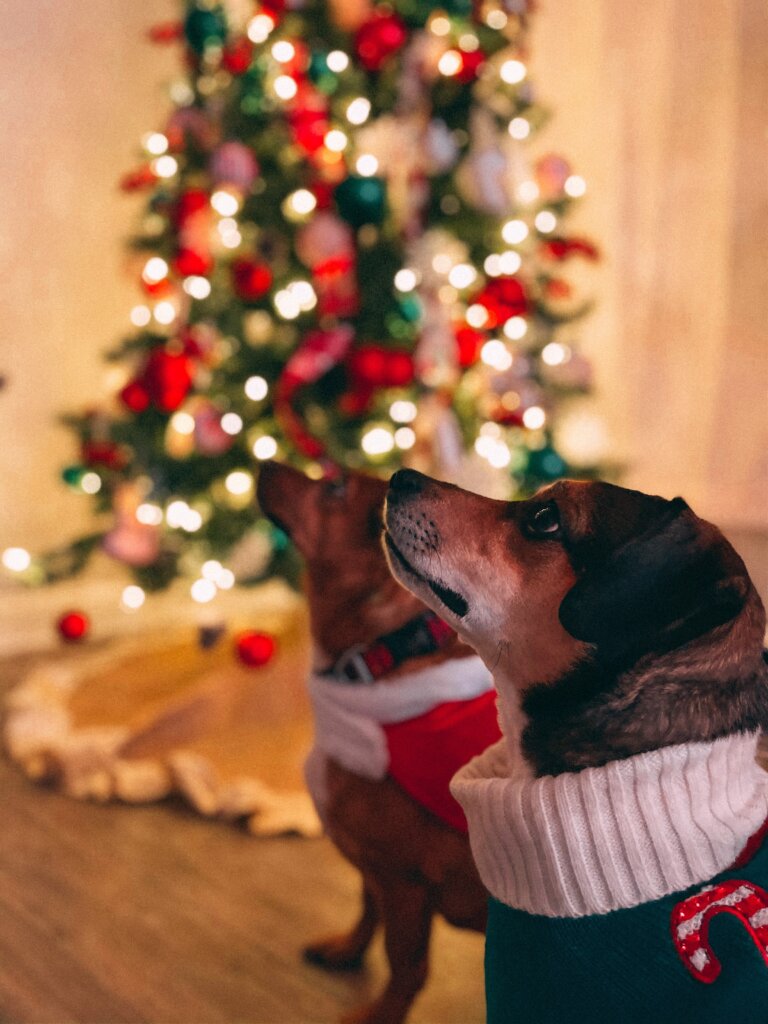 Have any more Christmas puns you think we should add?
Let us know in the comments!