*FYI - this post may contain affiliate links, which means we earn a commission at no extra cost to you if you purchase from them. Check out our Privacy Policy and Disclosure. for more info.
As people who research cool gifts for a living, we've encountered plenty of magical creations in our time… but truly, few have made us want to hurl our credit cards at the screen more than what we're showing you today.
Whether you're prepping for a wedding, dreaming up your wedding, or simply in the market for some outrageously beautiful nerd merch, we've got just the thing for you…
Today we'd like to showcase Etsy seller Maddison Rocks, purveyor of stunning floral sculptures and the most beautiful geeky bouquets we've ever seen.
Just look at this Harry Potter inspired one: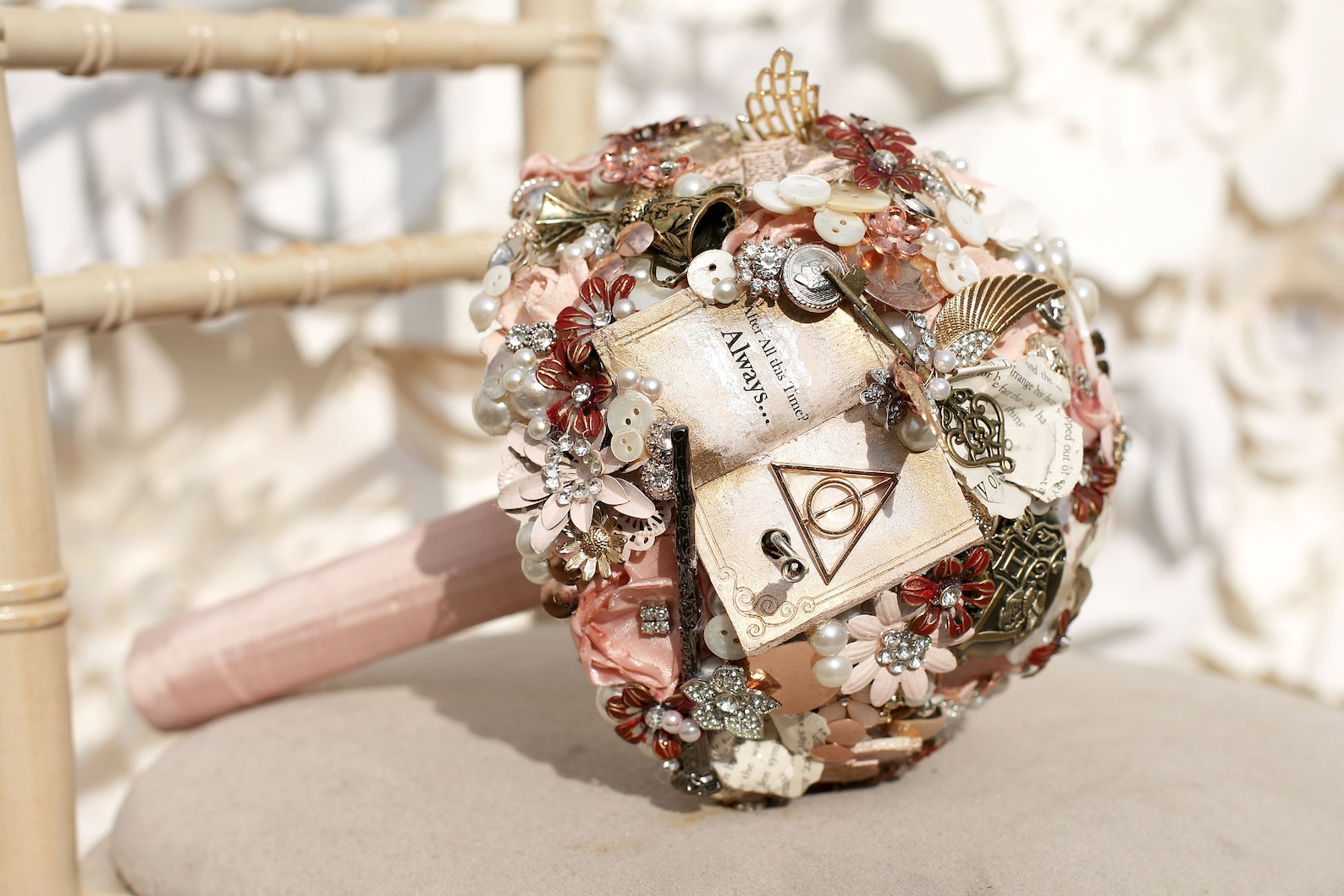 And this Beauty and the Beast one…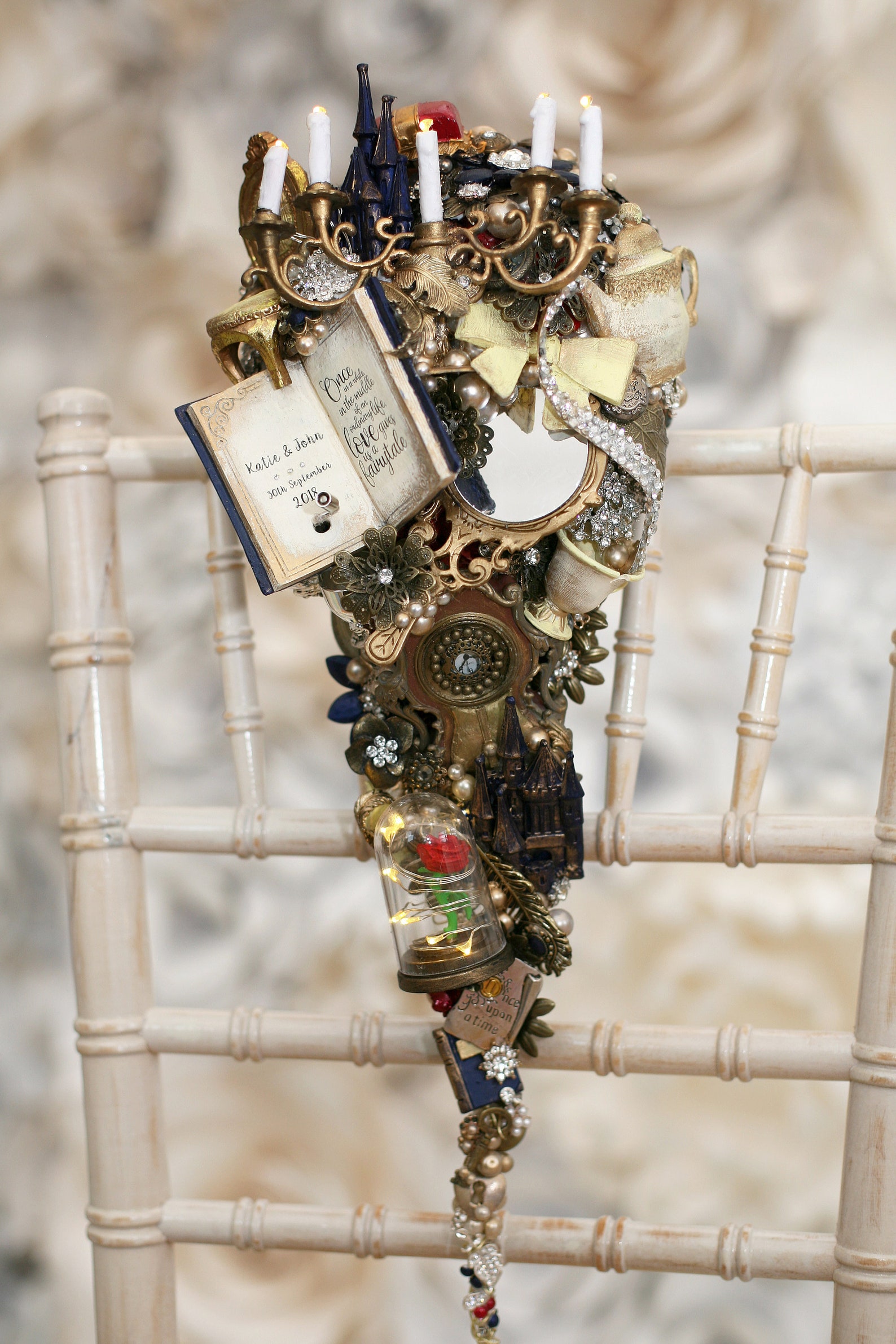 And the amazing details in this Alice in Wonderland one…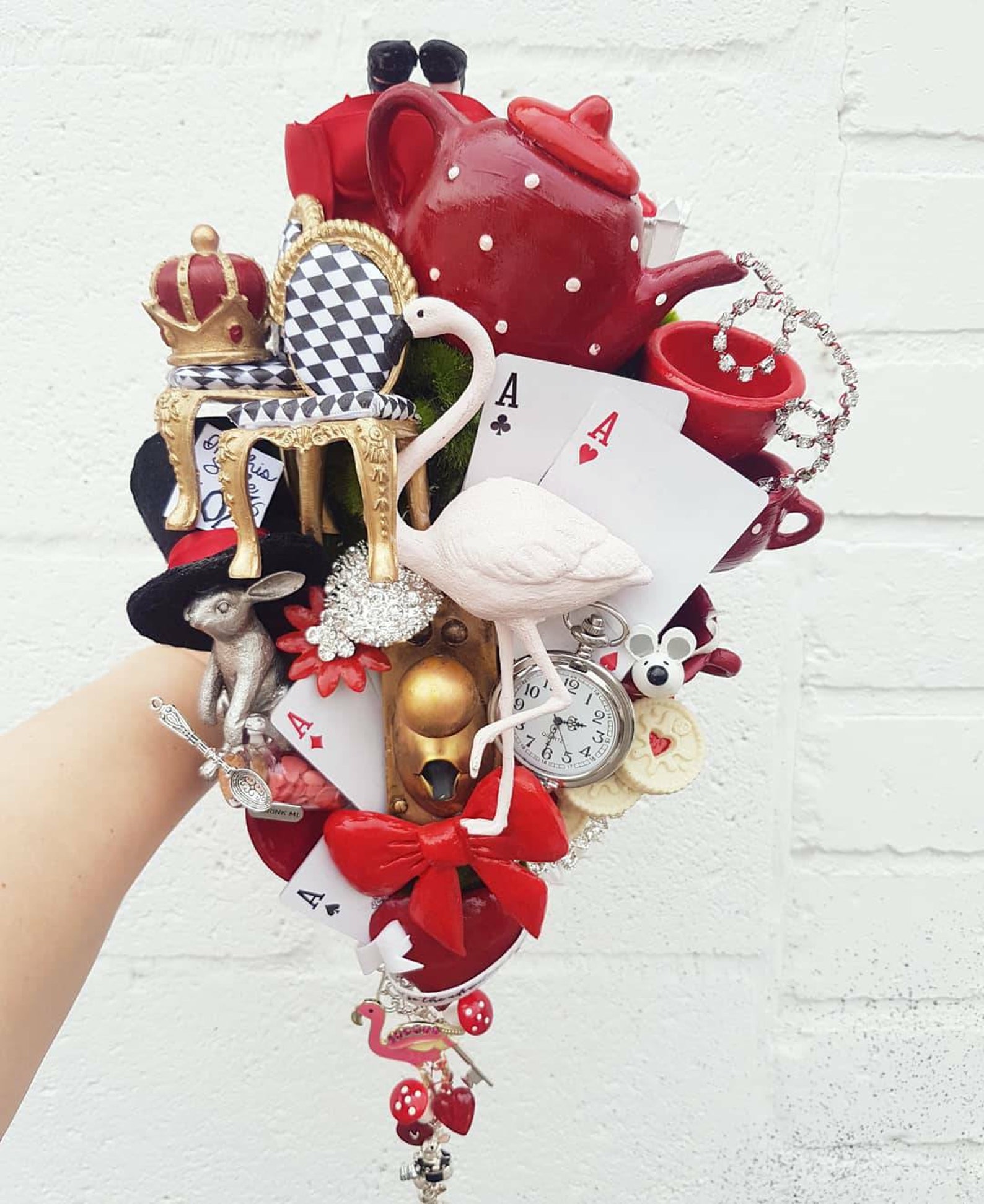 Our hearts simply cannot cope!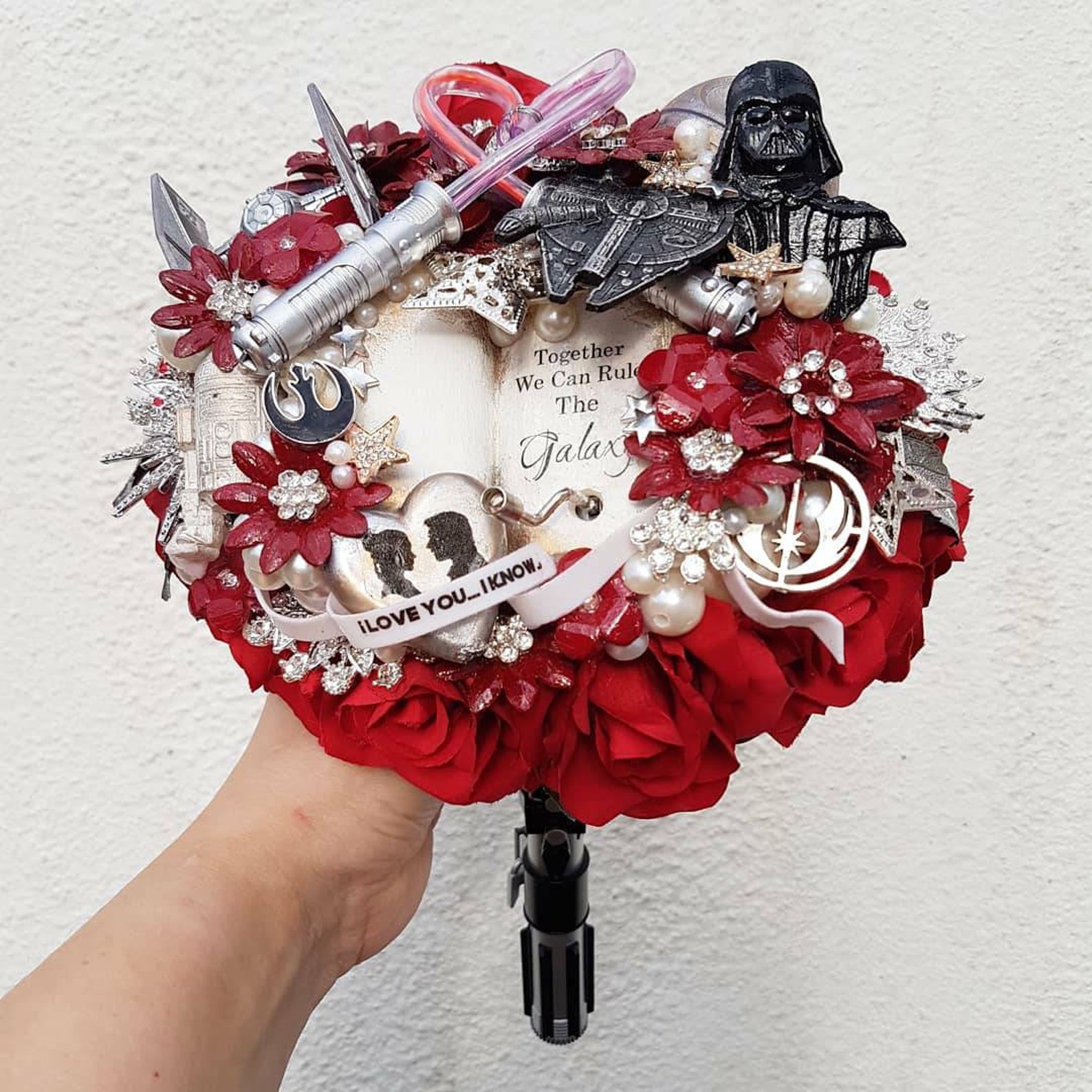 The bouquets are handmade to order with an eclectic mix of jewelry, fabric flowers, crystals, rhinestones, brooches, and more. Each piece is one of a kind, with the possibility to adapt based on your personal preferences and color theme.
And just when you think they couldn't be more incredible, many of these captivating bouquets have a hidden secret too… namely the Harry Potter bouquet shown above, which also conceals a music box that plays the Harry Potter theme song.
Where is this music box you ask? Hidden in the spell book of course…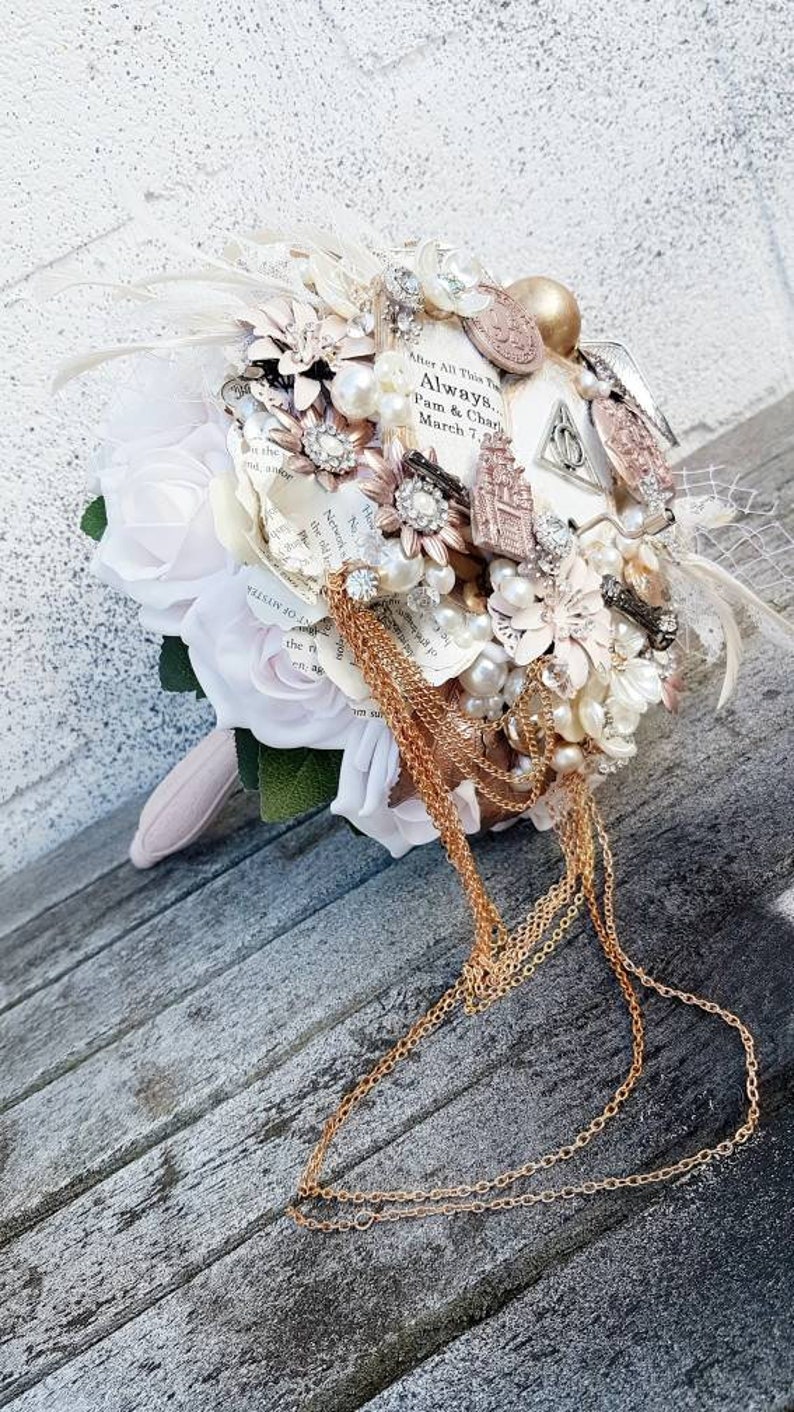 The shop's selection is filled with spellbinding creations like bouquets inspired by Doctor Who and Star Wars just to name a few… plus you can even get custom-made pieces to fulfill your ultimate bouquet fantasy.
Check out the shop's Instagram here to see some custom orders in action.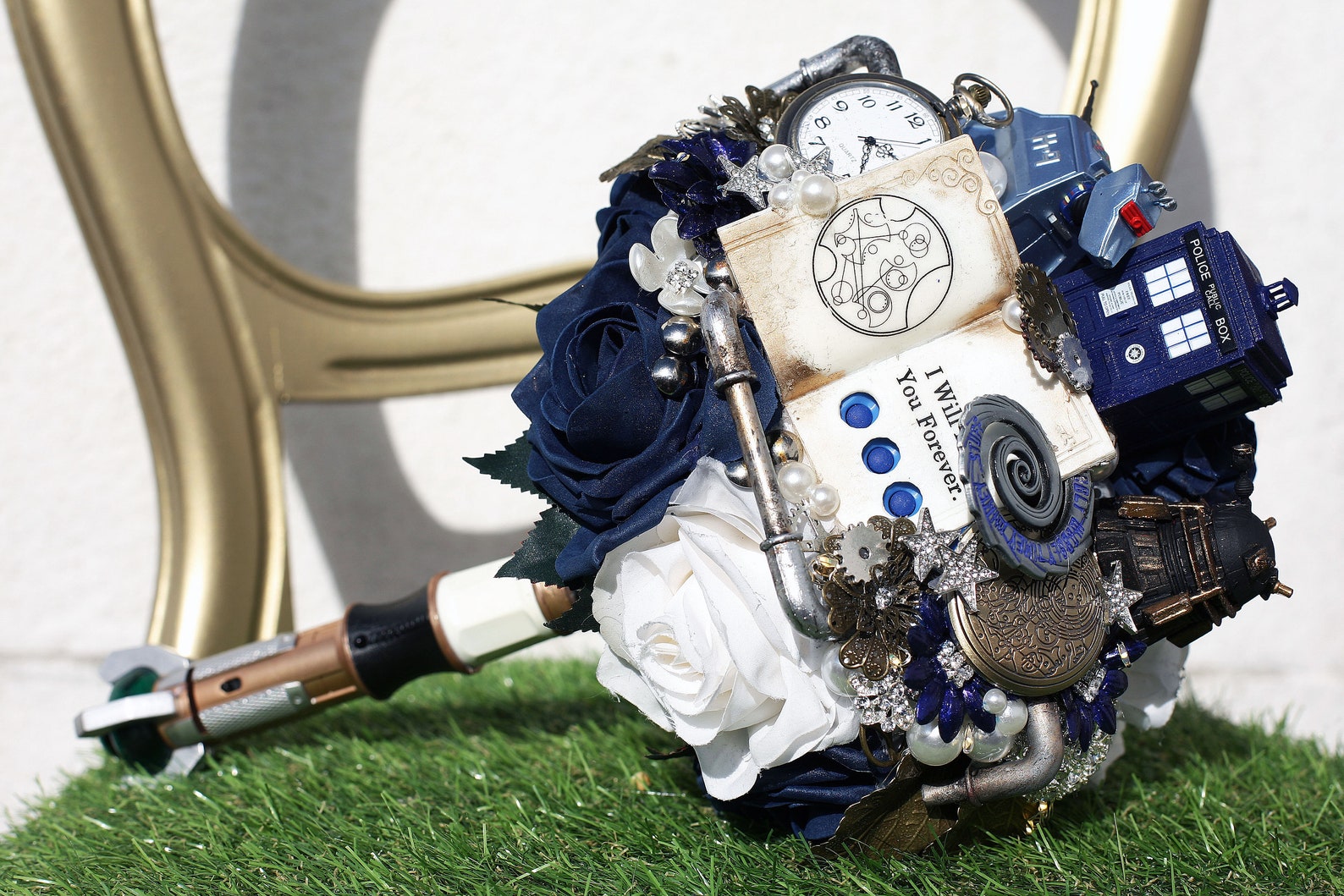 Did we mention they have matching geeky boutonnières too?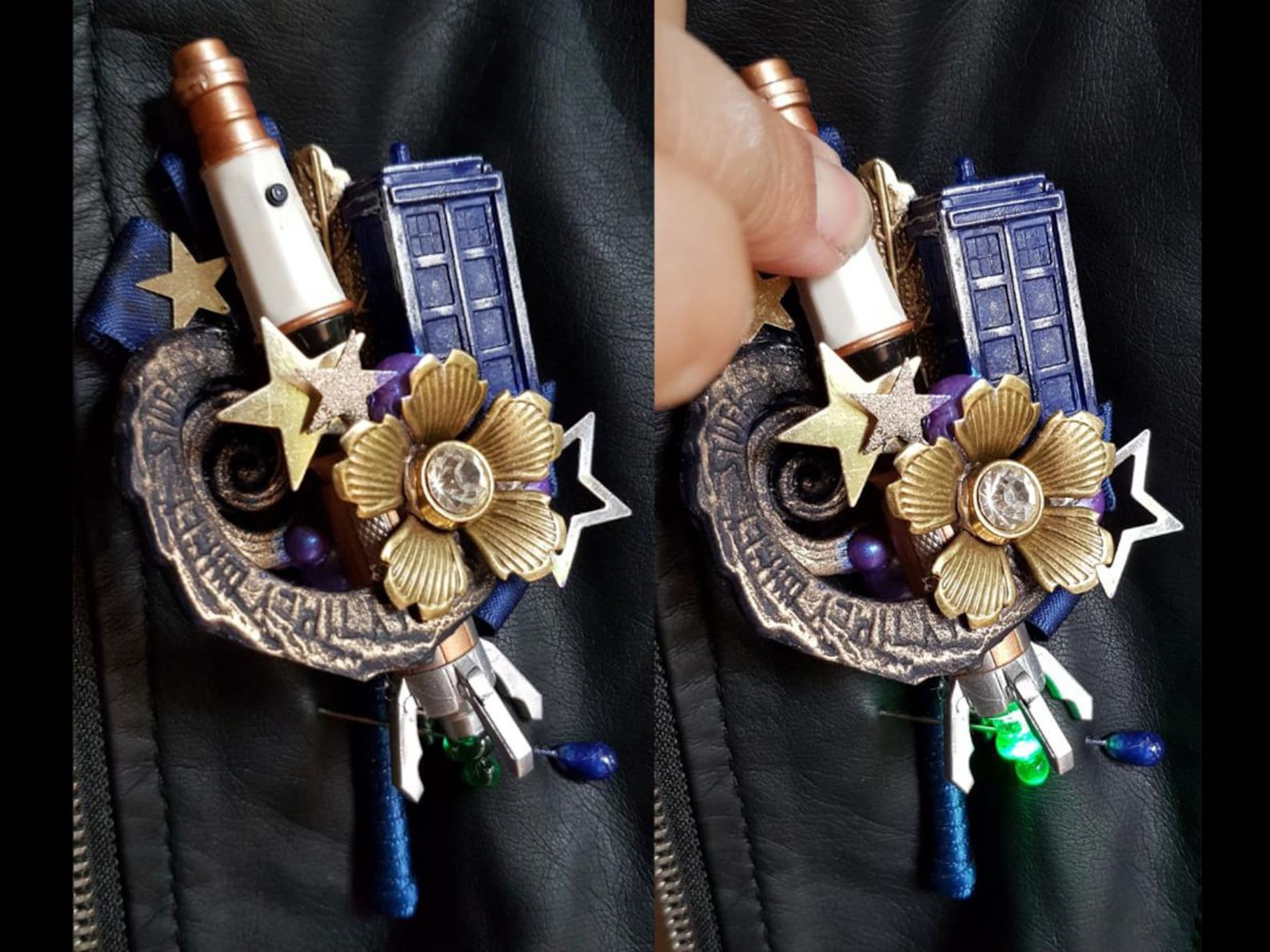 Want one of these geeky bouquets for yourself? Click here to browse the amazing selection on Maddison Rocks. (Seriously, do it)