*FYI - this post may contain affiliate links, which means we earn a commission at no extra cost to you if you purchase from them. Check out our Privacy Policy and Disclosure. for more info.
Want to make sure your next party doesn't fall… flat? Or simply looking to turn yourself into a musical wine prodigy to justify more vino guzzling?
Great news – we've found the perfect gift for the avid wine lover in your life, even if that wine lover is you.
Meet this set of gorgeous major scale wine glasses from UncommonGoods, designed to turn you into a musical vino genius.
Click here to check out the prices & reviews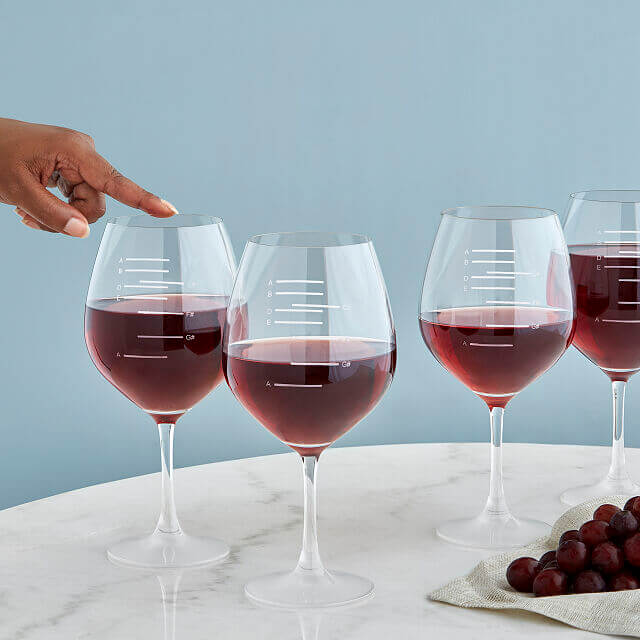 That's right – those are major scale musical wine glasses that show you the exact amounts you of wine you need to hit all the right notes.
Check out the product page here for a video of the glasses in action.
So, whether you're looking for the best party trick ever, or simply looking to dress up your wine hours with some classy tunes, these unique wine glasses are a must buy.
Here's to hoping you pick some songs with a LOT of As:
No joke, they even provide you with some free downloadable sheet music so you can hammer out some classic tunes like 'Twinkle Twinkle', which doesn't sound all that impressive until you realize you're using WINE to make it.
… We hope you're ready to be the coolest one in your friend group.
Want to buy a set of these major scale musical wine glasses for yourself? Click here to check prices and reviews.