Looking for awesome streamer gifts at every price point? We've got you, with this list of the best gifts for streamers.
No, we don't mean gifts for people who use streaming services to watch movies or television shows, but the people who live stream on Twitch or YouTube when they are playing video games or doing other activities.
The most common type of streamers are definitely gaming streamers, and yes, lots of people enjoy watching someone else play a video game!
If you have a friend or family member who likes to stream, and you don't know that much about it yourself, then it might be hard to find good gift ideas for them. Even if you do know all the ins and outs of streaming, it's still not the easiest niche to shop for…
But don't worry, because we have rounded up all the best gifts that streamers would love to receive right here!
Pin for later: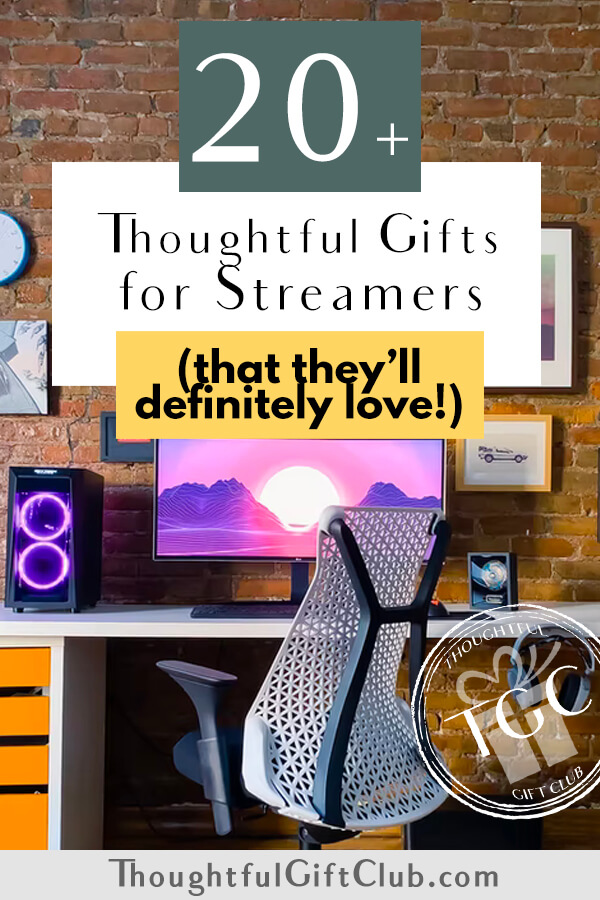 Best Gifts for Streamers Under $20
Yes, it is possible to get thoughtful gifts for streamers on a tight budget! We've found plenty of excellent twitch streamer gifts (and other platforms) for less than $20.
Twitch Streamer Gifts Between $20-50
For a little bit more money you can certainly track down the best gift for a streamer online, and be sure that your streamer will be overjoyed! Here are our favorite gifts for game streamers for a more moderate budget.
Streamer Gifts Between $50 – $100
Streaming requires some pretty high-tech equipment, but you can still find excellent gift ideas for game streamers without totally blowing your budget! Here are some great gift ideas for twitch streamers and more.
Best Gifts for Streamers Over $100
Still haven't found the perfect gift for a streamer? If you've got the budget then these super exciting items will make any streamer over the moon!
Did We Miss Any of Your Favorite Streamer Gift Ideas?
Let us know in the comments below!