*FYI - this post may contain affiliate links, which means we earn a commission at no extra cost to you if you purchase from them. Also, as an Amazon Associate I earn from qualifying purchases. Check out our Privacy Policy and Disclosure. for more info.
If you're currently scouring the Internet for the perfect gift to give a teenage boy – oof. We wish you luck.
By far, this is one of the trickiest demographics to shop for. After all, they aren't usually that forthcoming with what they want to receive, and attempting to guess what's cool at the moment is usually an effort doomed to fail.
Don't worry though – this teenage boy gift guide is here to help, with a wide selection of ideas that are sure to help you out of this gifting rut. 
So, without further ado, here are our top picks for gifts to buy teenage boys, separated by price level! Enjoy. 
Pin for later: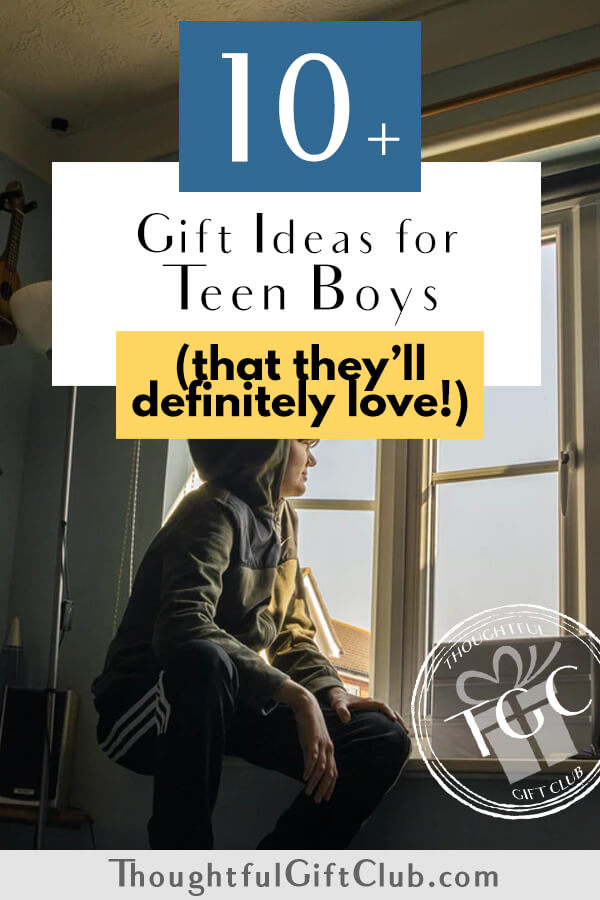 GENERAL TIPS WHEN BUYING GIFTS FOR A TEENAGE BOY
We'll begin with some basics first. Here are some tips for finding practical gifts for teenage boys that they'll actually love.
Never generalize/use stereotypes to guide your choice – Teenage boys these days are a diverse breed, with wildly varying interests and hobbies. There's really no one size fits all solution for what teenage boys are interested in these days, whether it's gaming and sports or makeup and cooking. SO, make sure you do not buy anything on the pretence that "all teen boys love x", because that will set you up for failure. Instead, dig deep into the actual hobbies/interests of who you're shopping for.
Take cues from what they do, not what they say – When asked what they want, often teen boys will say they don't know. Well, in these cases, instead of giving up, take hints from what they actually do/consume on their own time. In other words, think about what movies or series they are binging, what clothes they buy for themselves, etc.
Gift receipts are key – Make sure anything you buy can be returned or exchanged. It's a sad fact of life that no matter how hard you try, your gift might still fall flat. Just remember that it's better they end up exchanging or getting something they do truly want, so remember to get those gift receipts.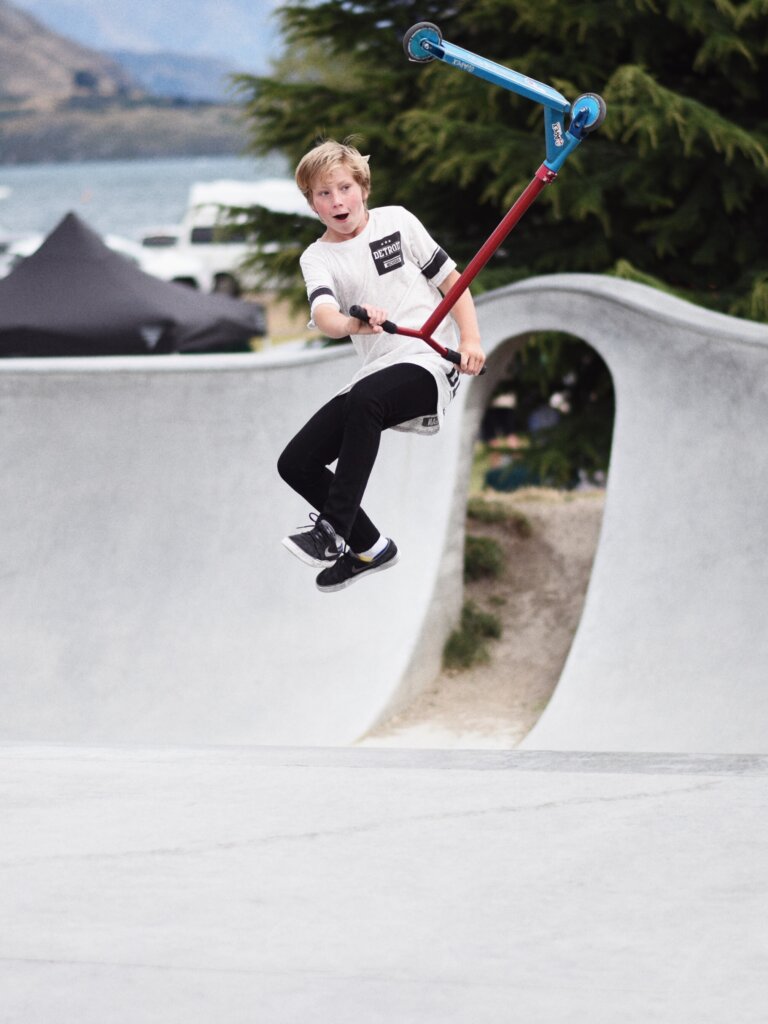 THE BEST GIFTS FOR TEENAGE BOYS UNDER $20
Shopping for a teenage boy's birthday or Christmas present on a budget? Fret not – there are plenty of great teen boy gifts ideas well under twenty bucks. Here are some of our favorites.
A Pop Socket
Never heard of a pop socket? Long story short, these bad boys are adhesive add-ons to phone cases that make for a perfect grip that are great for propping up your phone, stabilizing videos, etc. In teen circles, they're also very popular as a fun statement accessory.
And so, if you notice the teenage boy you're shopping for a) already has a pop socket or b) has a nice phone case showing that they care about phone aesthetics, then getting another Pop Socket for their collection is a great idea.
NOTE: The selection of pop sockets out there is huge and you can find ones for almost every style, aesthetic and interest, so be sure to pick something that reflects their current aesthetic, and not just something random. Click here to browse the selection on Amazon here.
A book related to their latest hobby or interest
Another affordable yet practical gift for teenage boys is a book – not just any random book though. Make sure it's a book that pertains to something that they are currently interested in (think within the last month, because tastes and interests among teens can change super quickly).
Here are some ideas to inspire you re: which book to buy.
A book written by someone they admire (Actor, influencer, any kind of idol)
A funny book pertaining to a hobby they have picked up recently 
A travel book about a place you know is high on their bucket list
This Backyard Ballistics book – if the teenage boy you're shopping for has any interest in building things/unique inventions, this is a great unique book that they're sure to love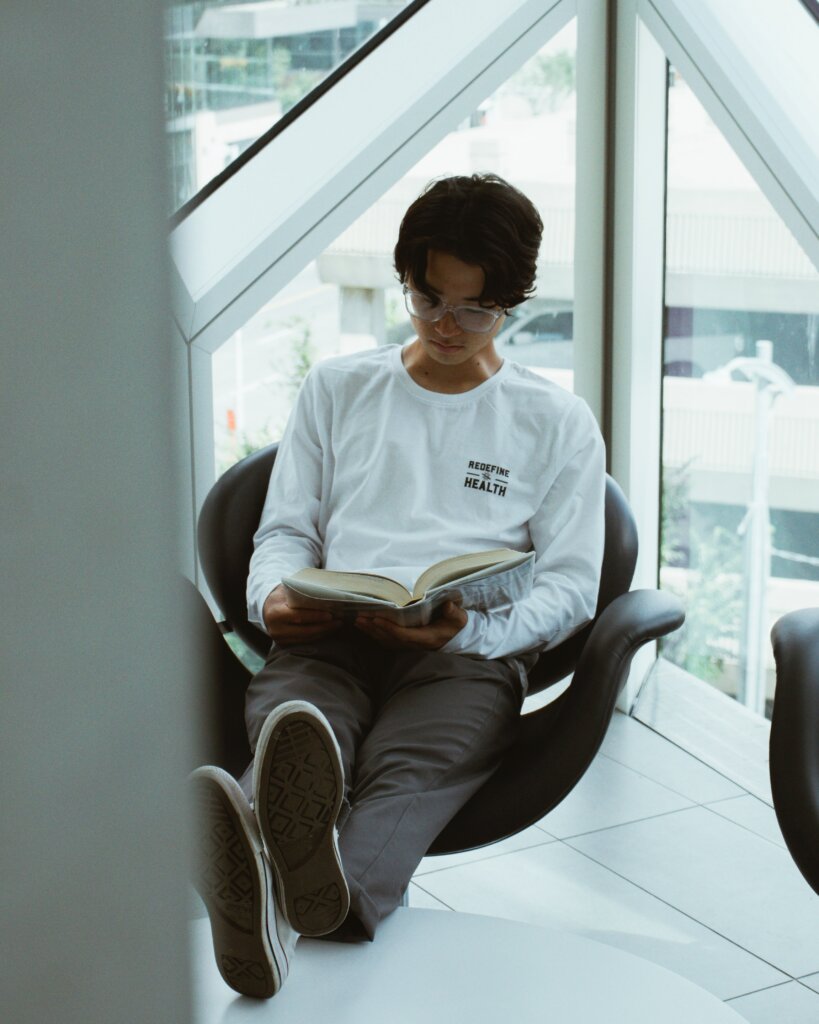 A gift card
When it comes to gifts for teen boys, one that can never go wrong is a gift card. Make sure you buy one from a place they visit often (food or drink spots are always a good choice), and also ensure that the gift card amount you give them will be enough to buy at least a thing or two from that shop… No use in gifting only $10 for a major electronics chain, you know?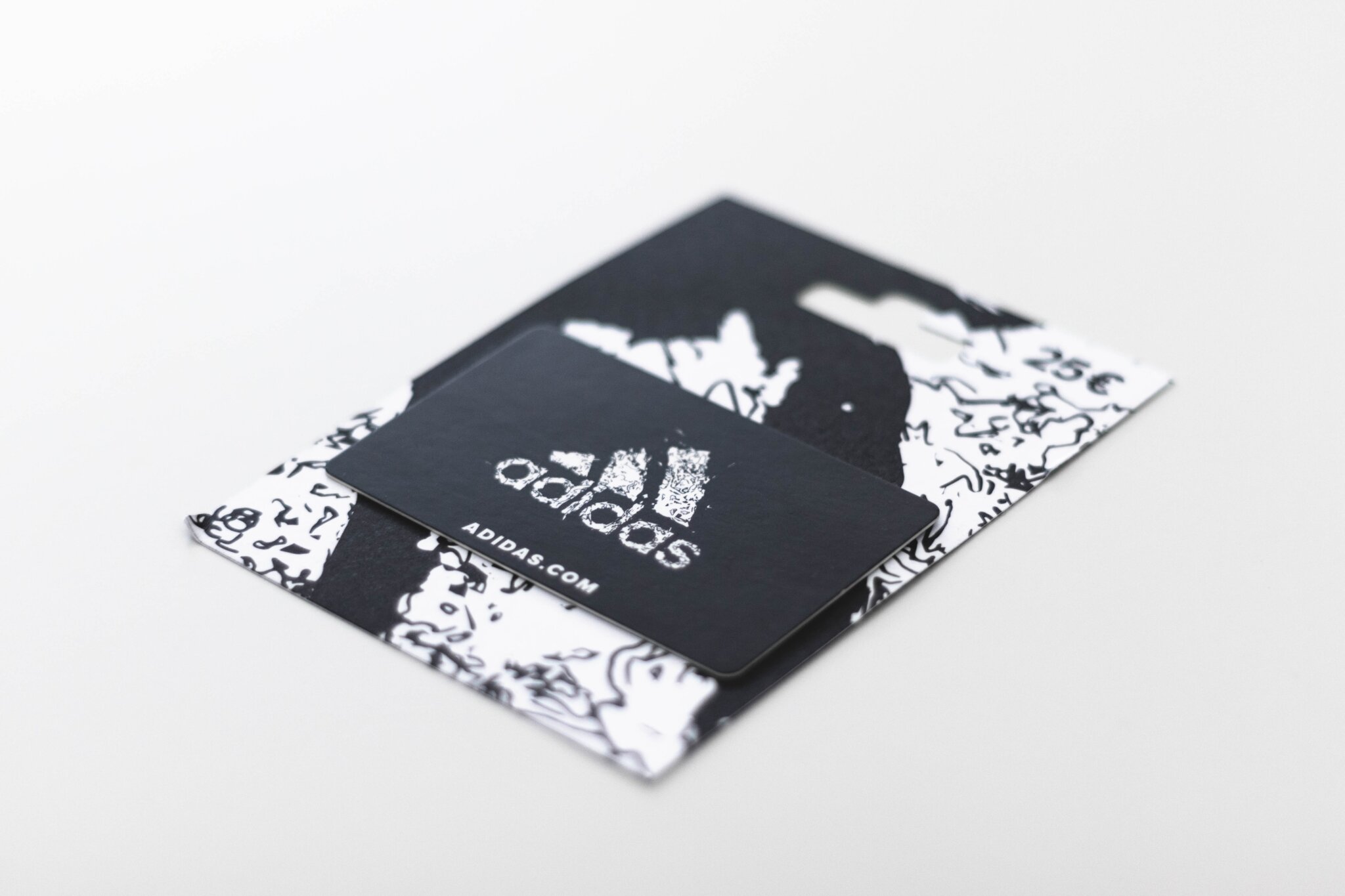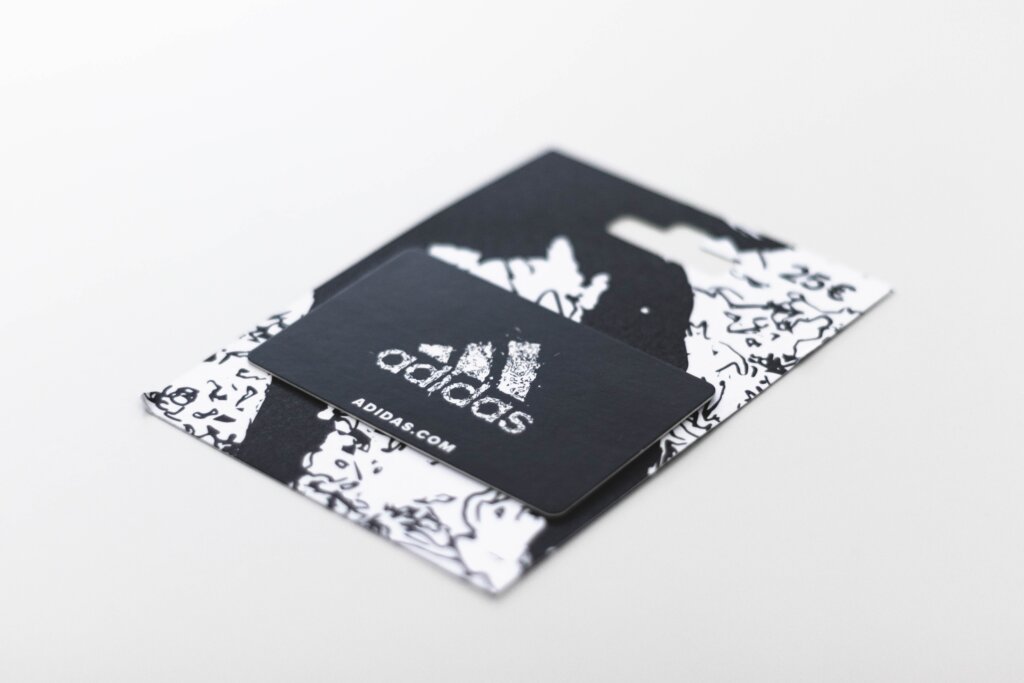 Movie passes/experience gifts
When in doubt, experiences are always a great gift idea for teenage boys, especially if the experiences are things they'd likely spend their own money on anyway.
Here are some ideas:
Movie passes
Paintball passes
Laser tag passes
Groupons for something local 
Admission tickets to an amusement park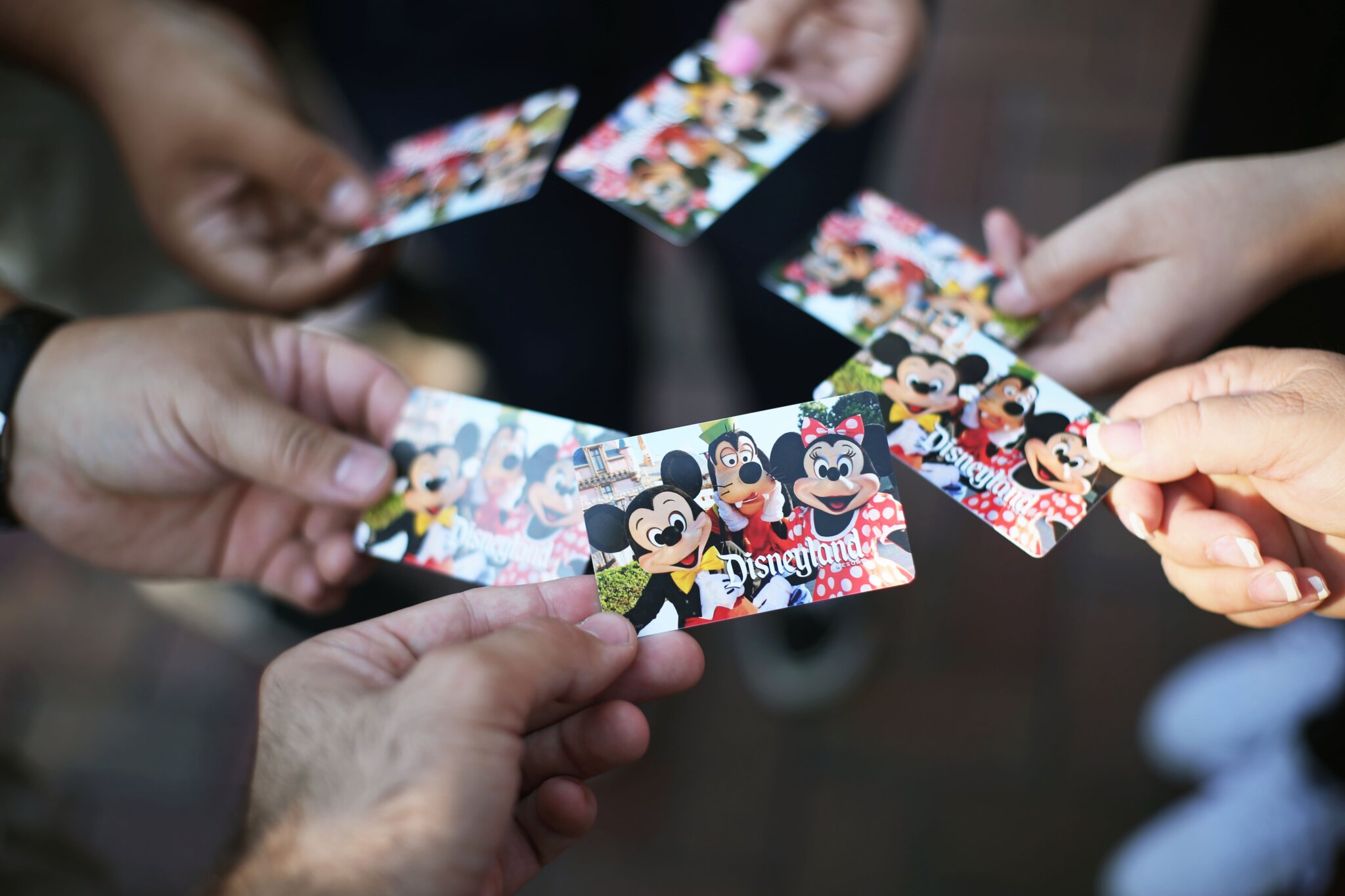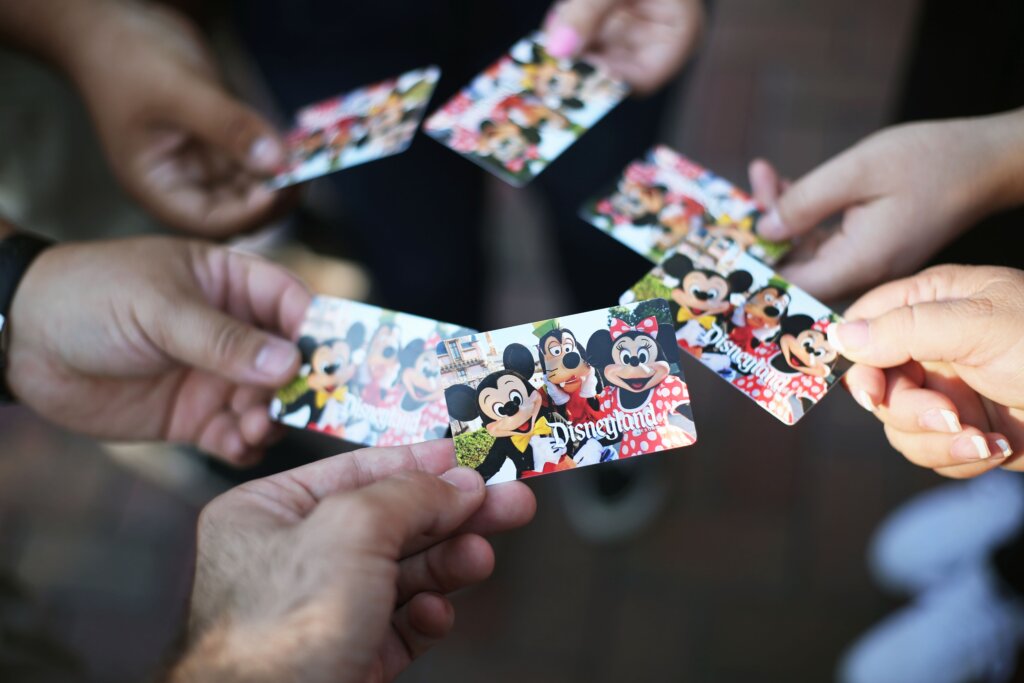 A cool phone or AirPods case
Phone are the #1 accessory among teenage boys (and all of us, really), so a great inexpensive gift idea would be a cool phone case that allows them to make a statement about their taste/interests.
Alternatively, a case for AirPods could serve the same purpose.
NOTE: Be careful with purchasing a case though without doing proper research! You need to find one that they like enough to carry around with them everyday, which is no easy feat if you're not exactly sure of their desired aesthetic. So be sure to test things out a bit beforehand – maybe show them different styles, comment on styles you see, etc. to get a feel for what they actually like. Don't forget the gift receipt!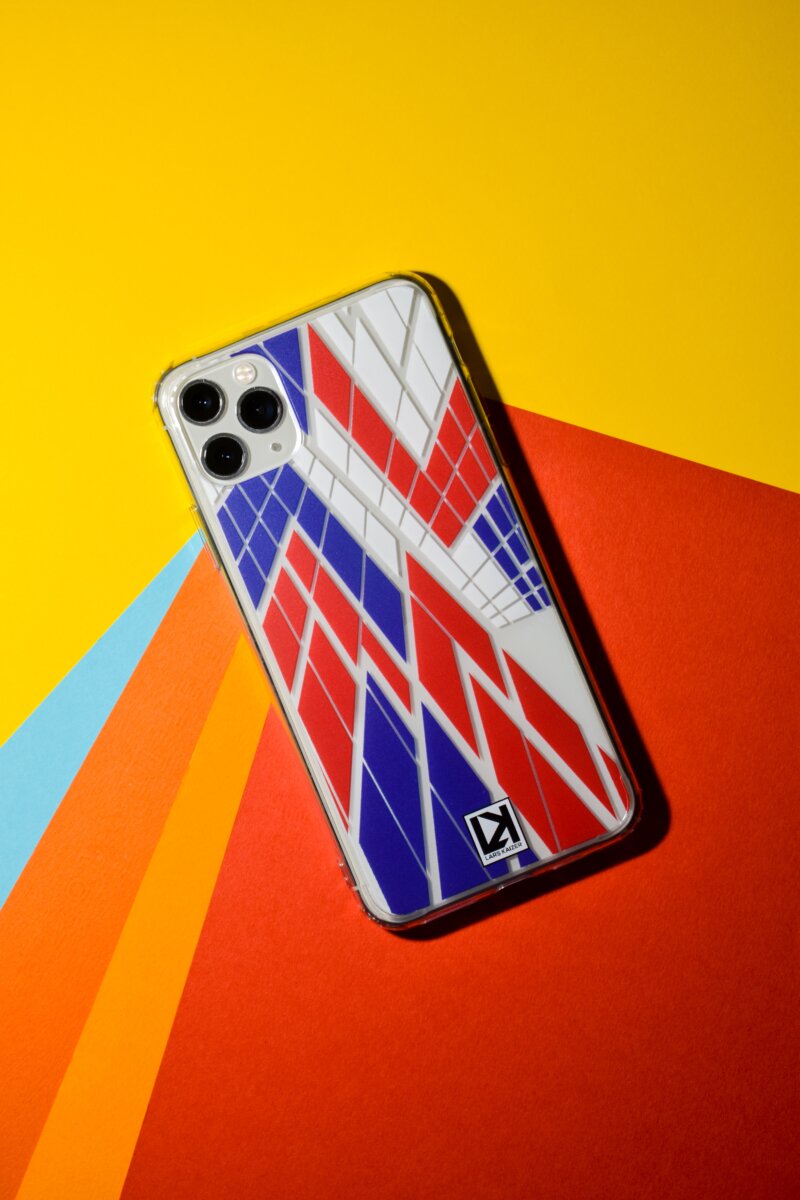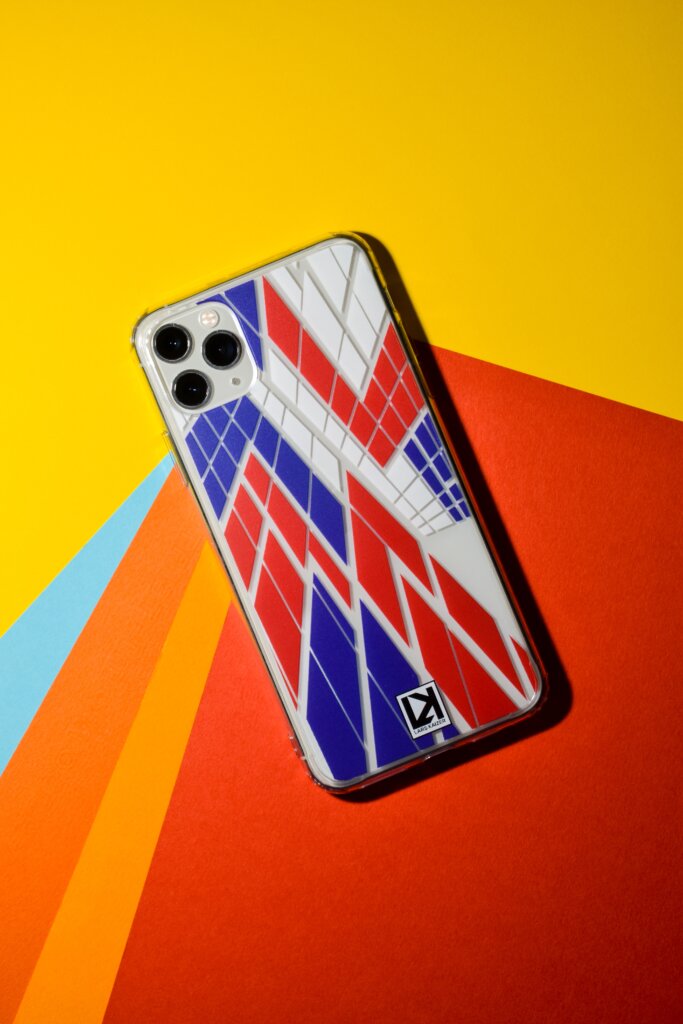 Snacks Gift Set
Another sure bet with teenage boys? Snacks. After all – at that age, they need plenty of fuel. Don't just buy a candy bar and call it a day though – for this gift to seem like a nice thoughtful gift rather than something you picked up at 7/11, you should consider one of the following:
Creating a themed snack basket (e.g. if they love peanut butter, curate a basket full of peanut butter goodies) 
Displaying the snacks in a unique way like in this snack backpack 
Buying all their favorite snacks and then labelling it as something unique/cute like "[Name's] Study Stash" or "[Name's] Hanger Prevention Basket". The more personal the better!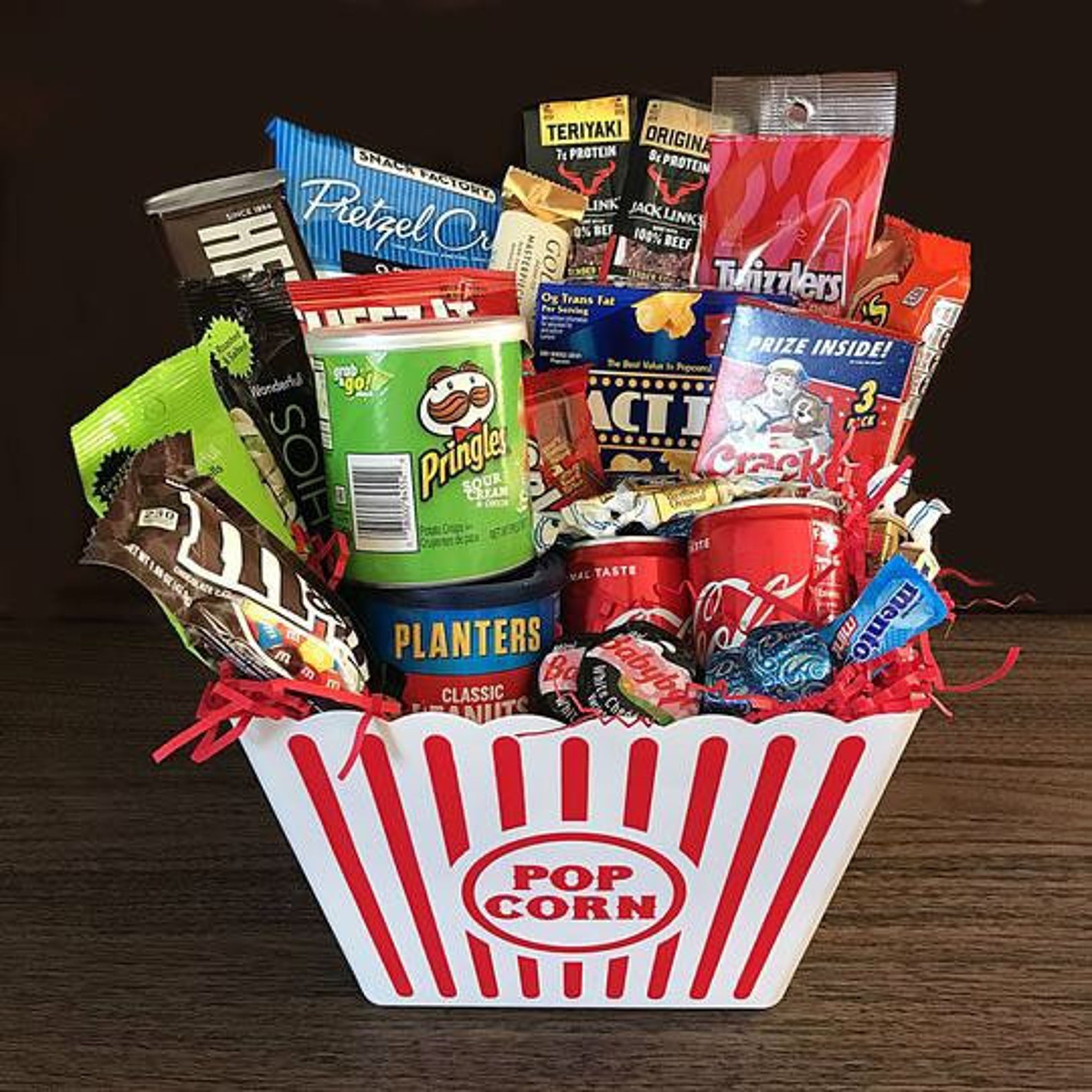 TEENAGE BOY GIFTS FROM $20-$50 
If your budget allows for up to $50 to work with, there are tons of great gifts for teenage boys at that price point. Here are some picks that consistently work well:
Merch/clothing related to their favorite fandom or team
Whether the teenage boy you're shopping for is obsessed with a specific sports team or is really into a certain game, TV show, or franchise at the moment, one foolproof gift to buy them is some kind of clothing/merch related to their obsession.
NOTE: A key thing to keep in mind is these goods should still be wearable and "cool" – subtle merch is usually preferred, because anything with just a movie name plastered over it can look tacky. Remember to ask yourself whether or not you could see them actually wearing it on a daily basis, to school, or to hang out with friends.
Classic clothing "basics" from their favorite brand
Another great gift idea for teenage boys is a set of "basics" from their favorite brand – think clothing items that are timeless and never go out of style, like solid color long sleeve Ts, a solid pair of jeans, etc.
The most important thing here is to buy from a brand you already know they like. While you might be tempted to think that all white T-shirts look the same, getting one from a brand they regularly wear offers a much higher chance that they'll love it. Especially in cases where your teenage boy has a unique sense of style, buying basics for them is a foolproof way to gift something practical, while shopping from their preferred brand helps ensure that they'll still find it cool.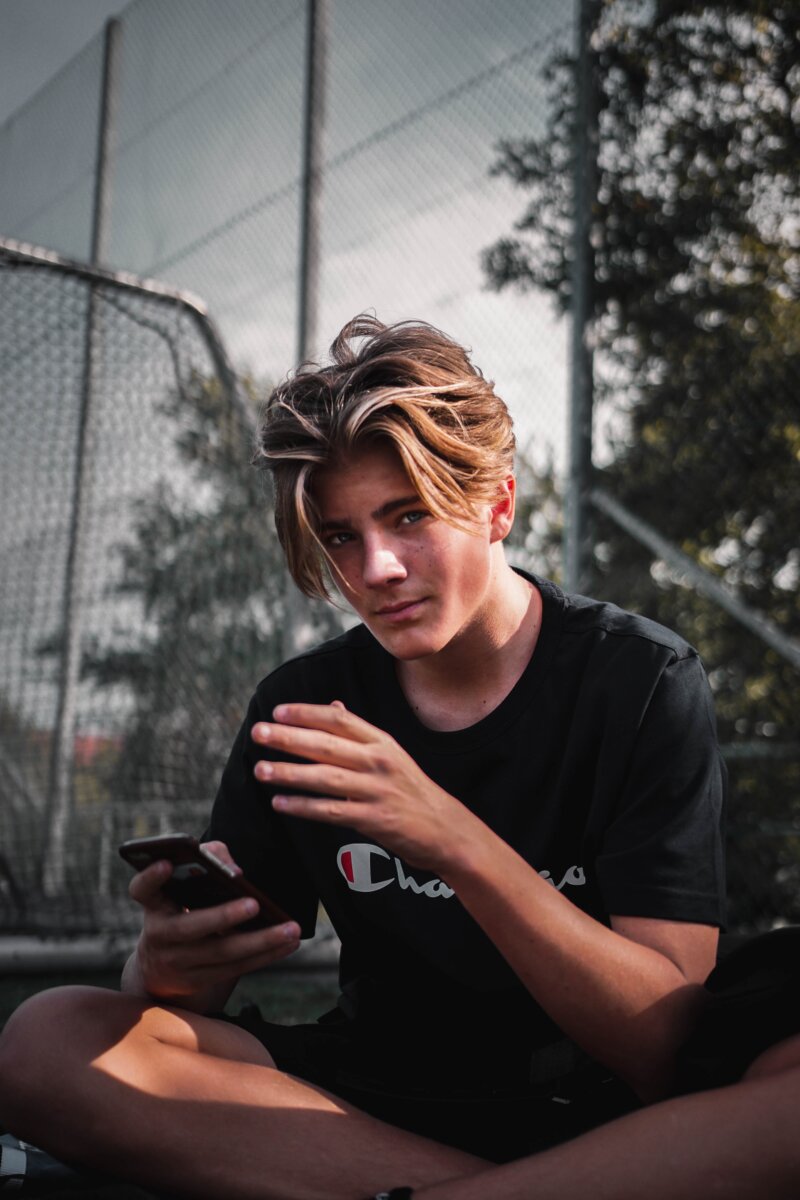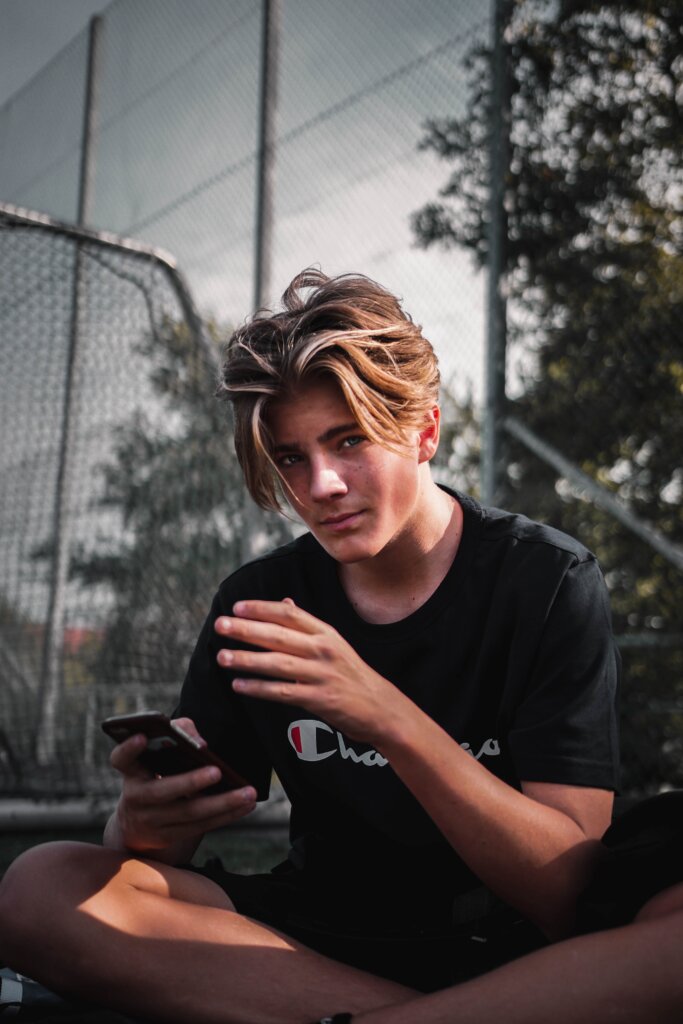 LED Lighting Strips
LED light strips are one of the hottest items right now in terms of room decor for teenage boys. These versatile lighting strips can change color based on a remote control, and make for excellent mood lighting and backgrounds for video chats, TikToks, etc. 
If the teenage boy you're shopping for doesn't currently have any, odds are he'll appreciate these gift – especially if he has a TV/gaming set up in his room.
You can also find lots of options on Amazon here.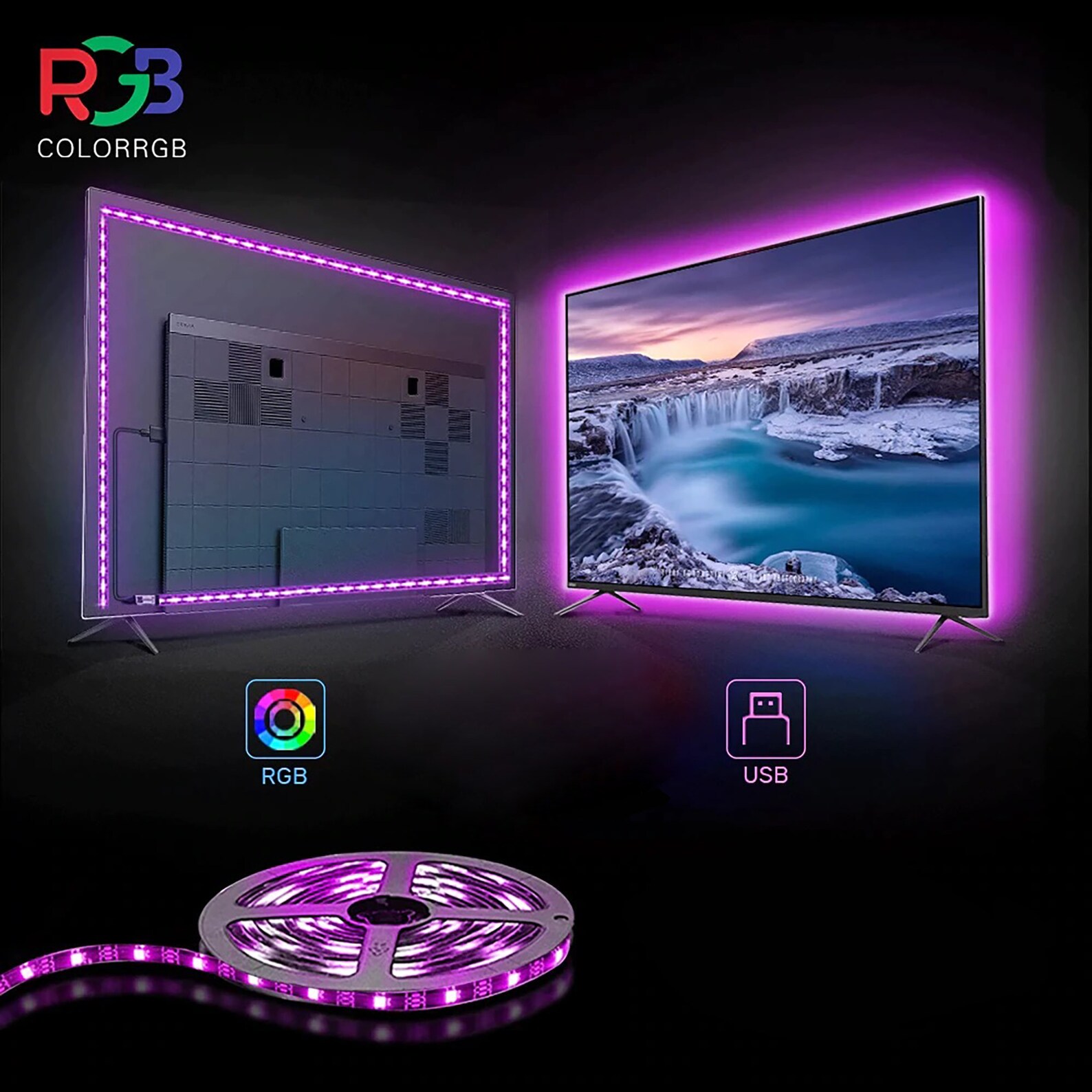 Cool mood lighting
And if they already have LED lighting strips installed in their room, odds are they love that kind of vibe, so another great gift idea is a unique piece of mood lighting that helps amplify their space even more.
There are SO many options out there, but for this gift to truly resonate, you should make sure the lighting is related to their interests in some way.
Here are some examples:
This super cool Star Wars illusion night light
This awesome dinosaur illusion night light
This cool galaxy lamp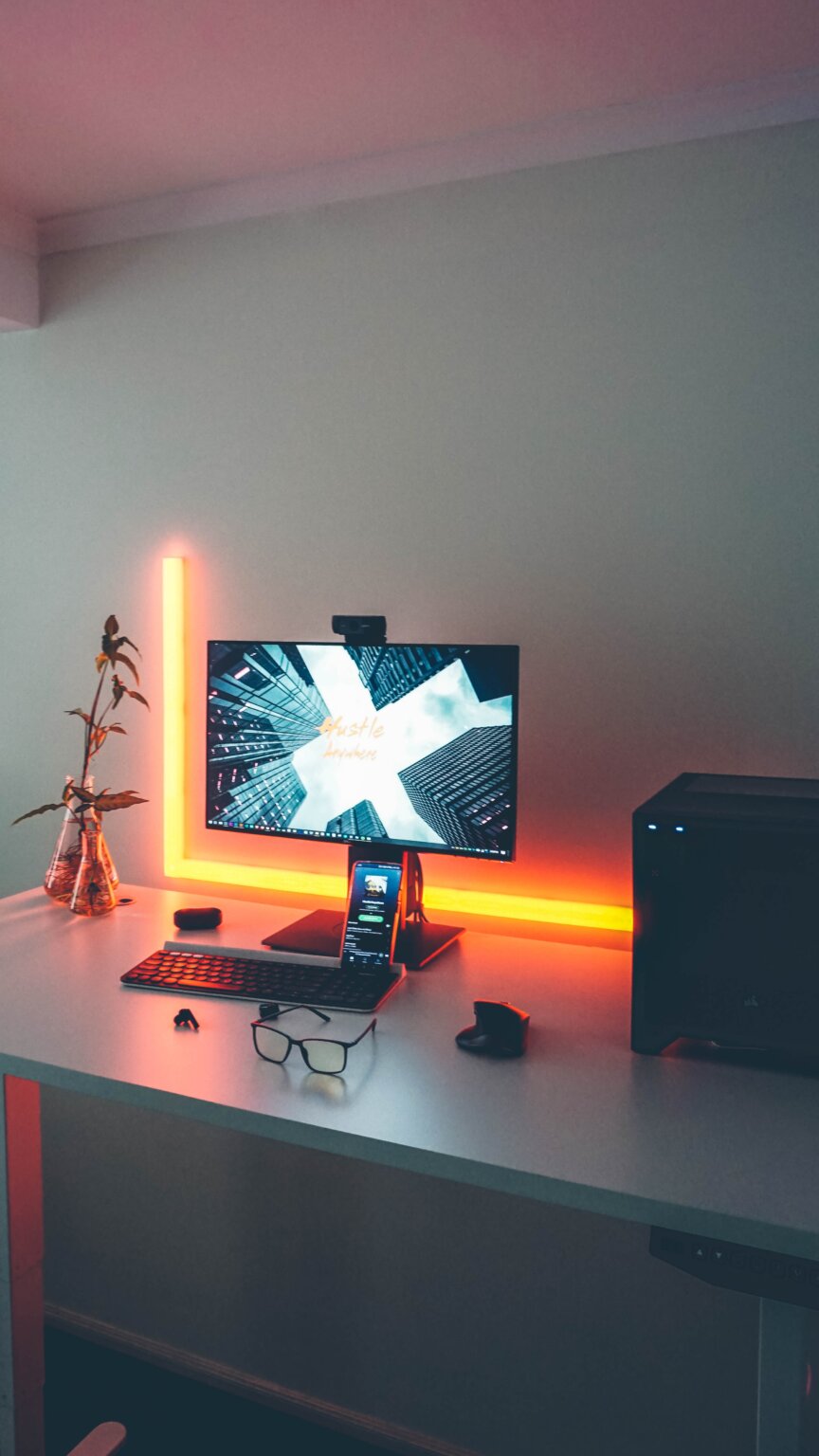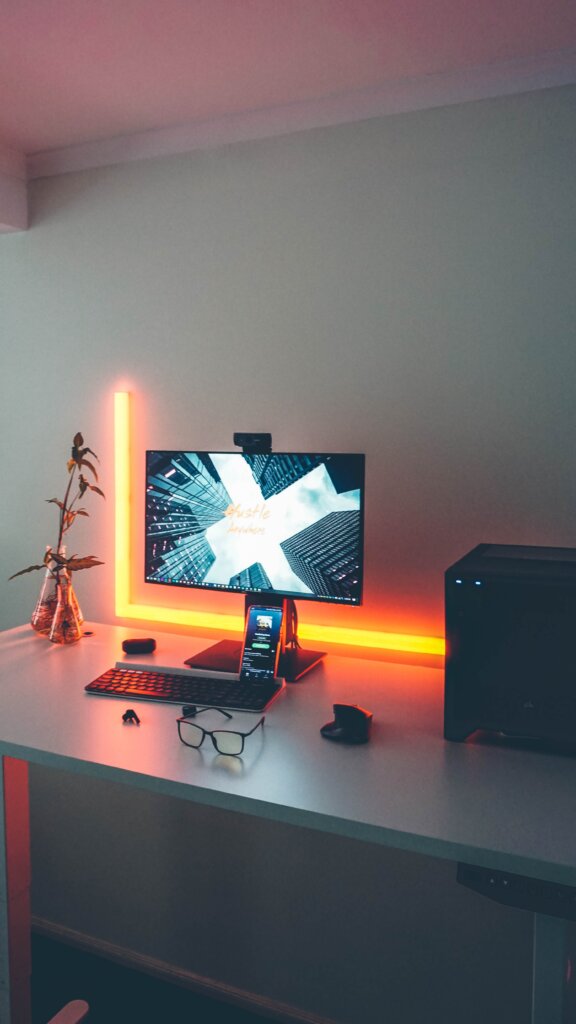 A Bluetooth Beanie
For a more practical gift (particularly in colder climates), check out these bluetooth beanies which have headphones built in so they can listen to their music easily while on the go, and without headphones interfering with their beanie/style.
Yes, this is an item that actually exists. Pretty cool right? Click here to check it out.
A Wireless Charging Stand
If the teenage boy you're shopping for has a plenty of gadgets (namely an iPhone, an Apple Watch, and AirPods), one super handy gift that they'll definitely appreciate is a cool aesthetic wireless charging stand like this one.
Not only does it look cool, it serves the functional purpose of charging everything in one place wirelessly
GOOD GIFTS FOR TEENAGE BOYS FROM $50 TO $100
With a higher budget going all the way up to $100, you can pick some really awesome and cool gifts for teenage boys that they're sure to love. Here are some suggestions.
Equipment for Their Latest Hobby
If you notice that the teenage boy you're shopping for is currently obsessed with a new hobby, then that's your cue to buy them something useful to make that hobby more enjoyable or fun.
Remember though – it's important to pick gifts based on a hobby they have right now, not something they enjoyed last year or even a few months ago because tastes can change quickly.
For example…
Gaming: Buy them a game, gaming accessories, etc.
Fitness: Buy athletic gear, home gym equipment, new water bottle, etc.
Sports: Buy them some new gear for their preferred sport, etc.
Art: Buy them supplies for the kind of art they like to create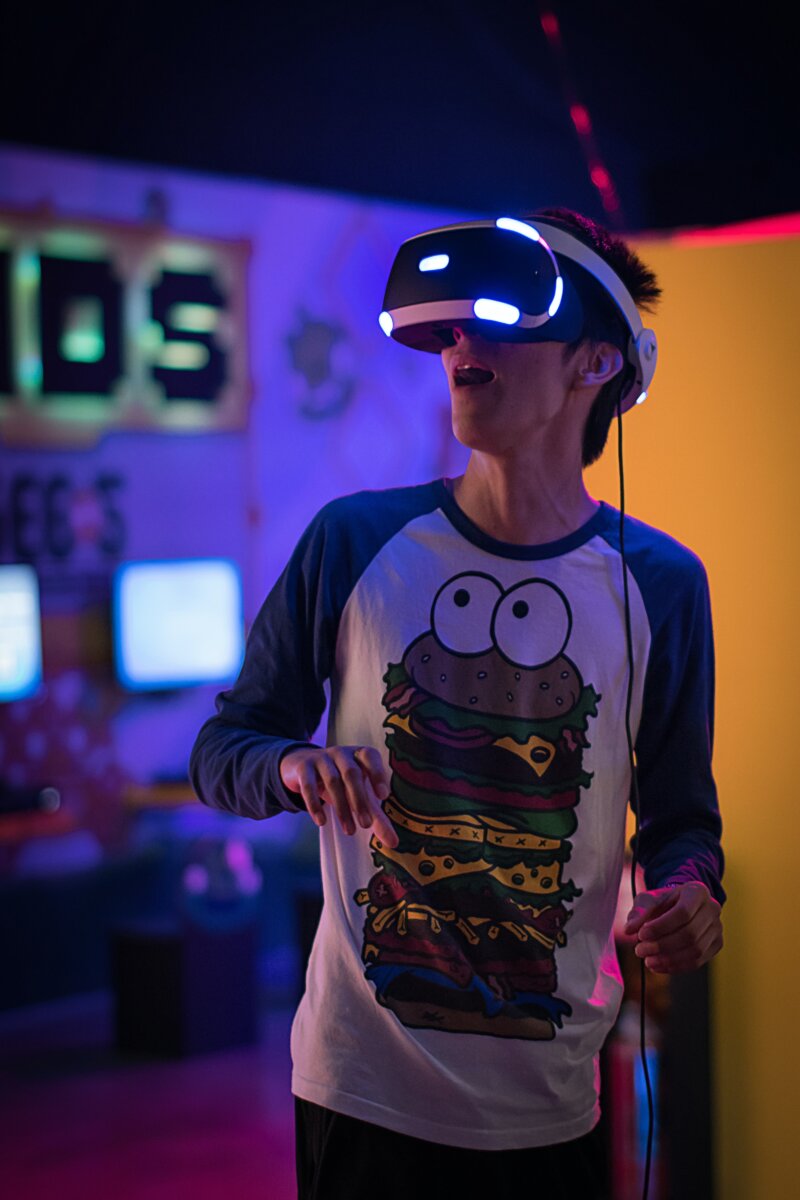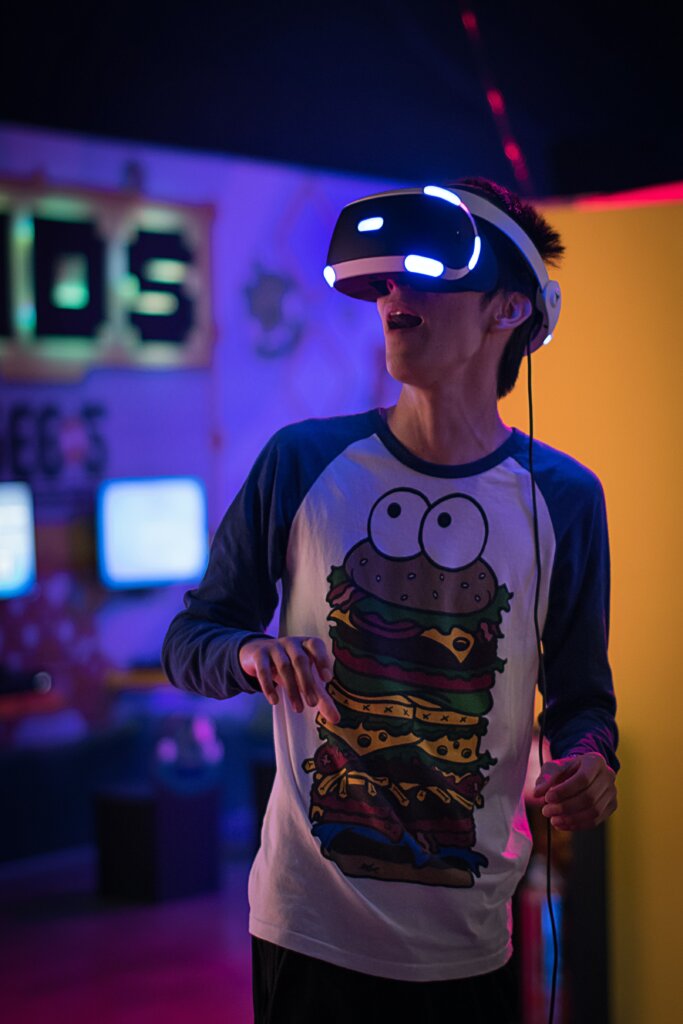 Something to Help Them Jumpstart a New Hobby
And if they aren't currently engaging in a hobby they're obsessed with, another great teen boy gift idea is gifting him something that will allow him to jumpstart a new hobby he's talked about wanting to do.
For example:
DJing – get him a beginner turntable
A sport – get him the equipment he needs to start off in that sport
Art – get him a helpful book about starting in that type of art, or the tools he would need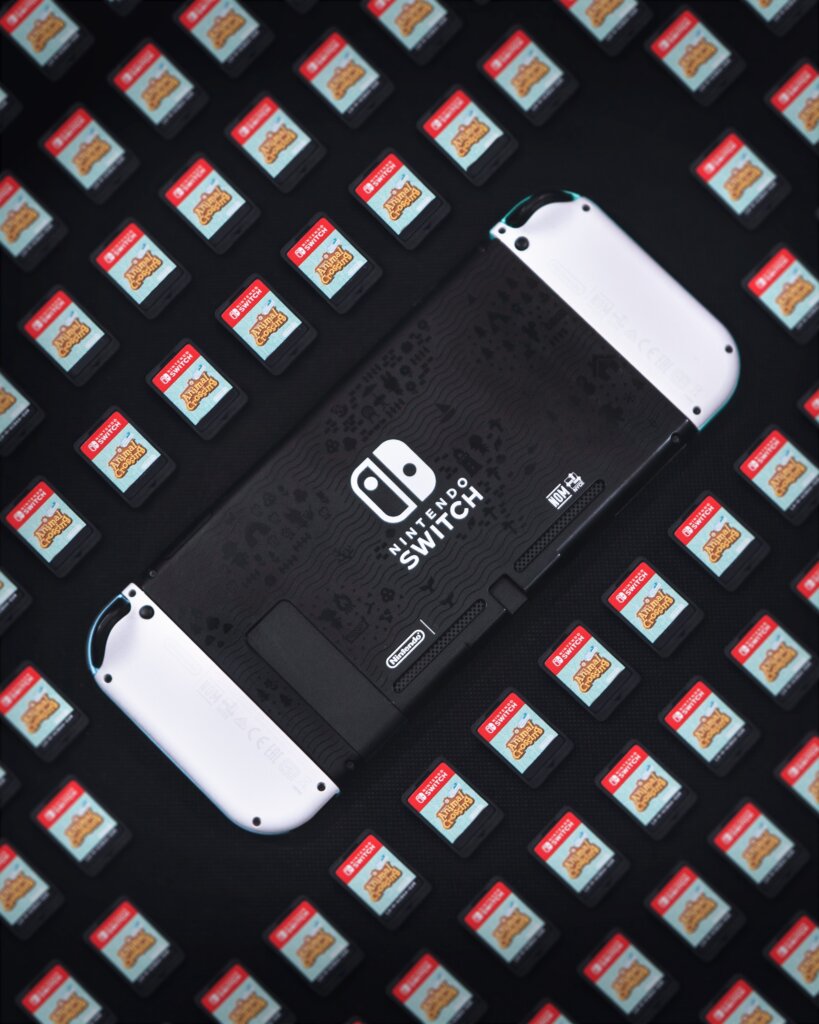 A nice fragrance
While teenage boys often have their own ~ interesting ~ concept of personal hygiene (e.g. enough Axe spray to pollute a village), getting a nice fragrance to be used for special occasions is always a nice idea… and likely not something they would splurge on themselves!
One classic? Dior Sauvage is known to be one of the most popular scents for men out there… and rumoured to be the magical scent of a certain teenage villain/wizard.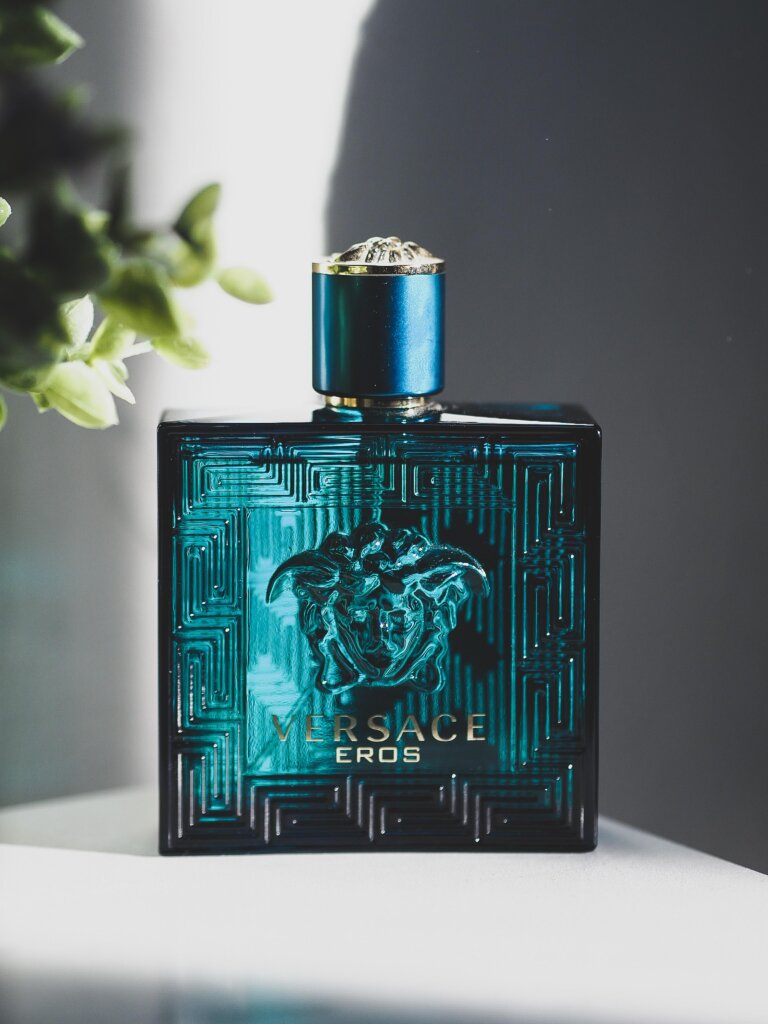 New kicks
Shoes are always a great gift idea for teenage boys, but finding the right shoes can be tricky business since it's tough to know what exactly is "cool" these days and what he would want.
A nice trick? Bring him into a shoe shop under the guise that you want something for yourself, and see what he stops to admire… and also look at the influencers or creators he follows on social media to see what their style is like. This will help point you in the right direction of what kind of shoes to buy, but remember to get a gift receipt too just in case!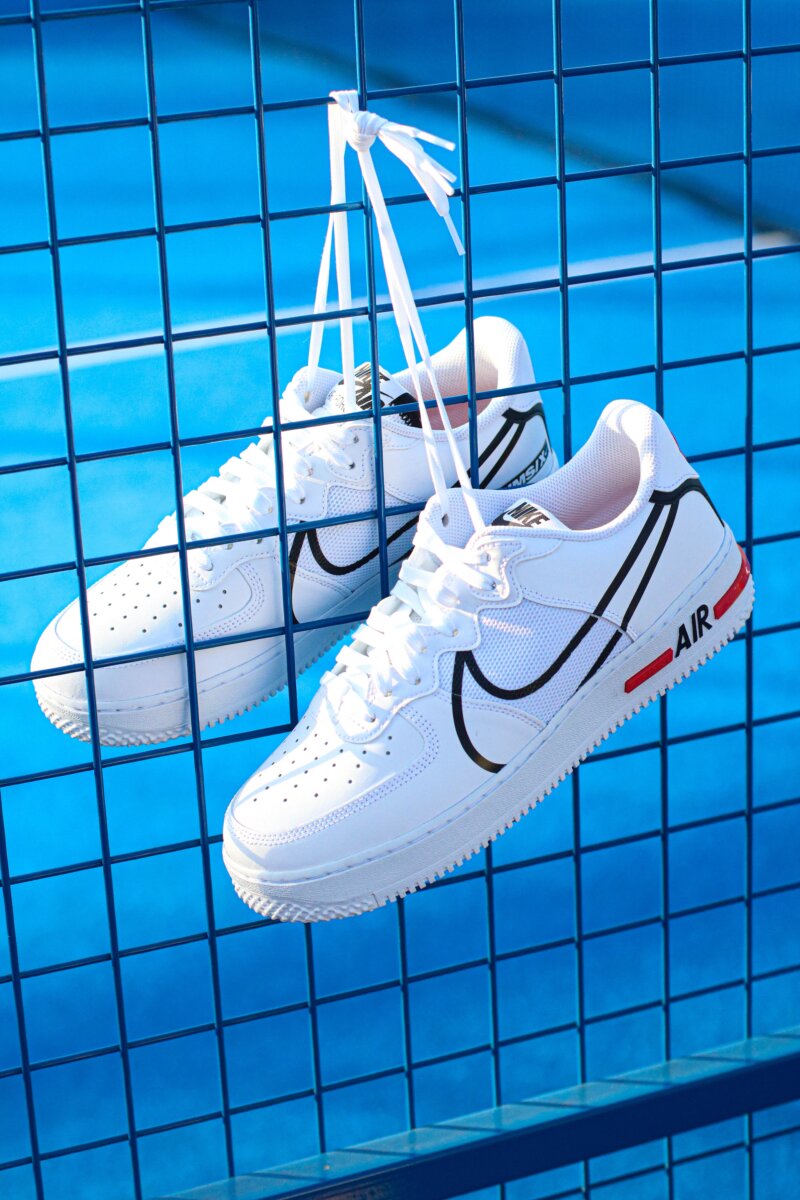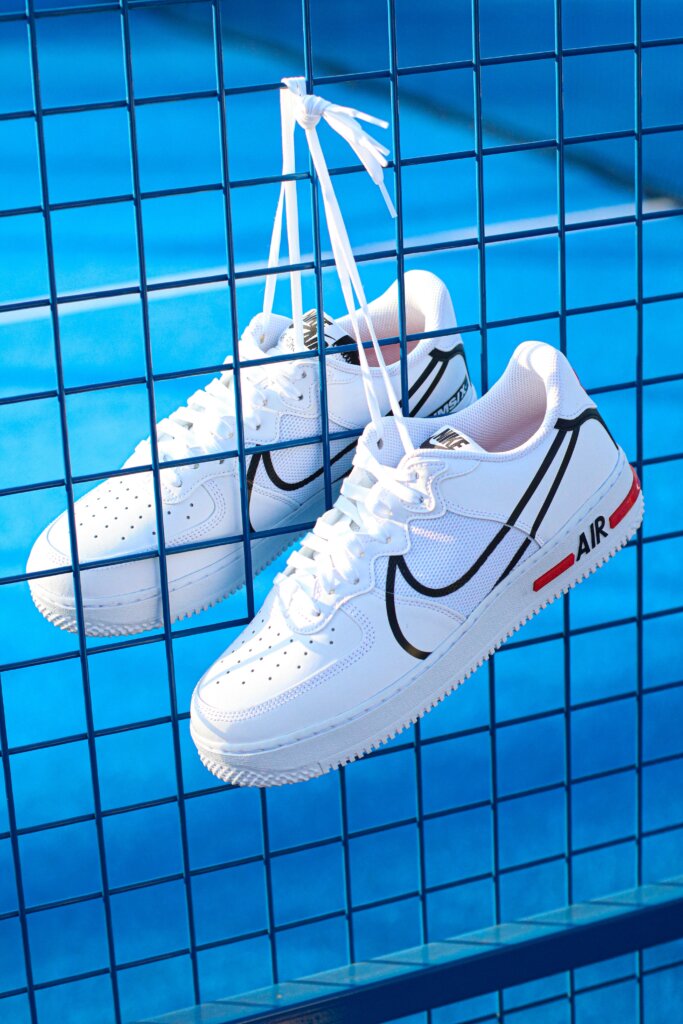 An Awesome Board Game or Toy
By the time boys get to the teenage stage, they're likely too old for conventional toys like you used to buy them… that doesn't necessarily mean that they've stopped playing though! In fact, most teenagers would probably love to receive a game or neat new toy for their birthday/Christmas – you just need to find the right kind to get them.
Here are some ideas: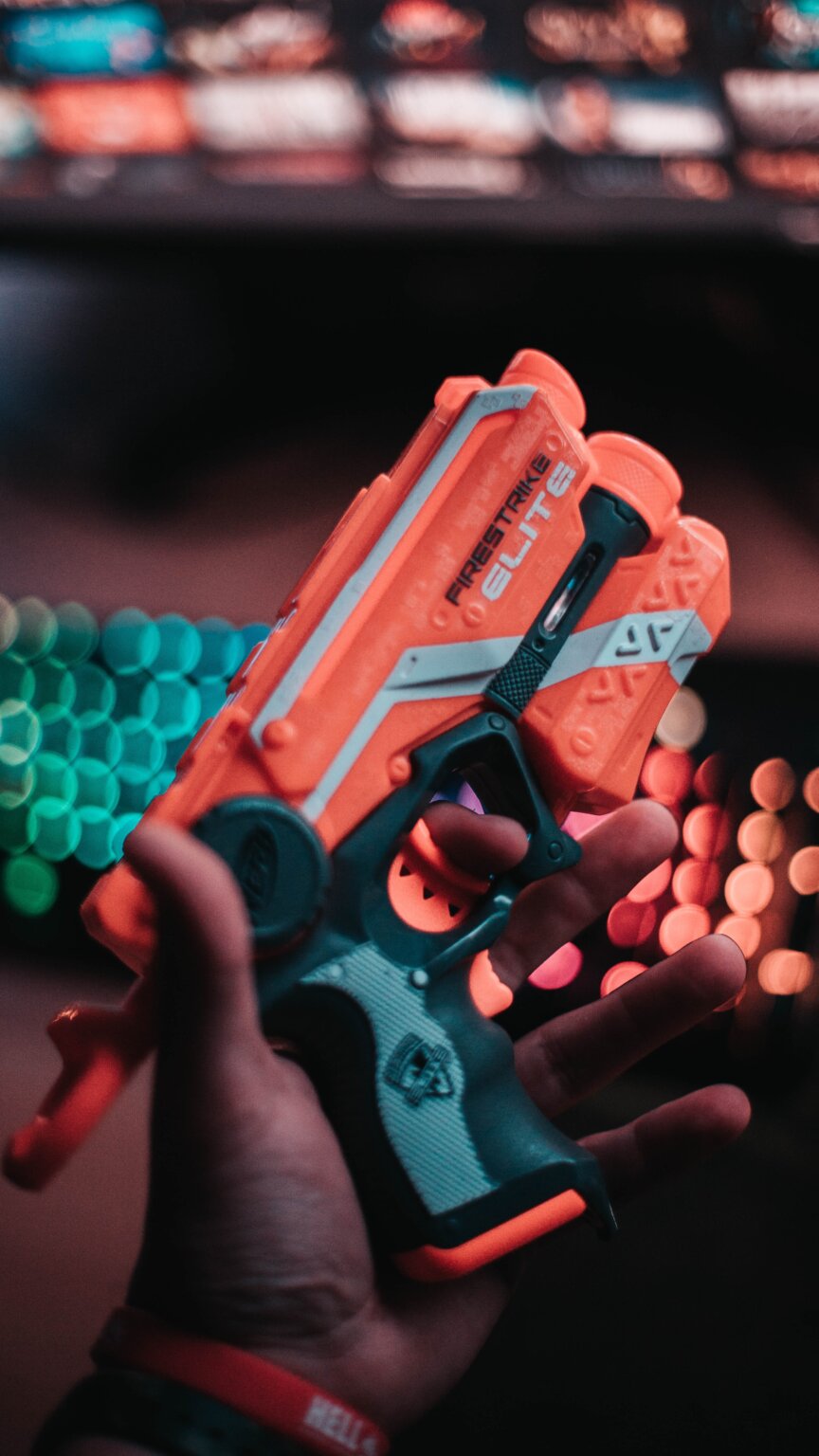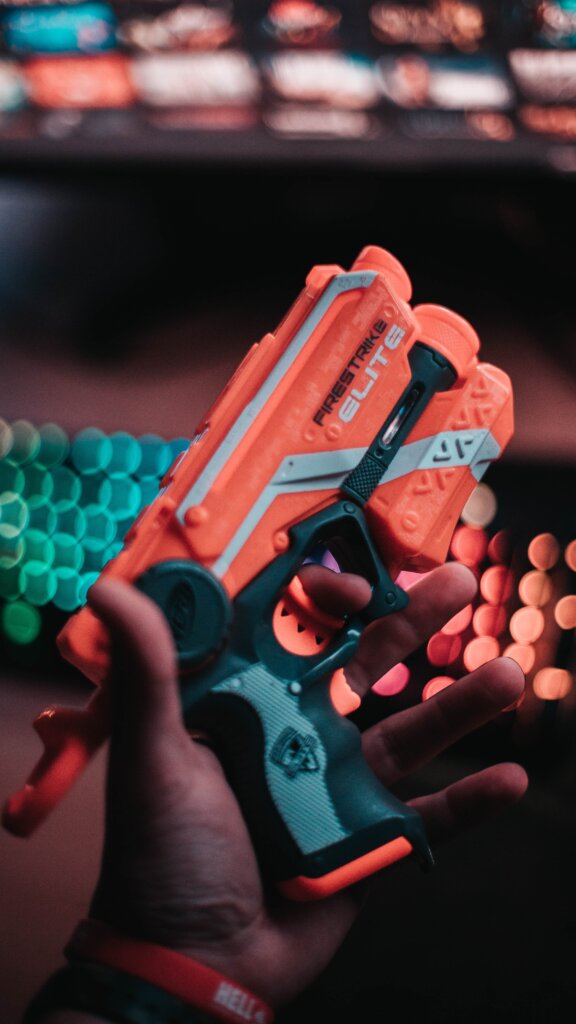 THE BEST PRESENTS FOR TEENAGE BOYS OVER $100
Lastly, if you're looking to splurge a bit extra to secure THE perfect birthday or Xmas gift for teenage boys, here are some options over $100 that are guaranteed to be a home run.
A Gorillapod Vlogging Kit
Is the teen you're shopping for an aspiring content creator? This vlogging kit is sure to be the perfect gift.
This set offers everything to they need to get started with vlogging on their phones, including a light, a microphone and a rig to hold everything together. No doubt, if you want to impress with your gift this year, this will be a guaranteed hit.
Noise Cancelling Headphones
If the teenage boy you're shopping for loves music, gaming, or tuning you out (ha), then noise cancelling headphones area great gift idea.
These are a great high quality pair that we can personally vouch for (we love ours). They're a bit pricey but well worth the money, and sure to blow your gift recipient away.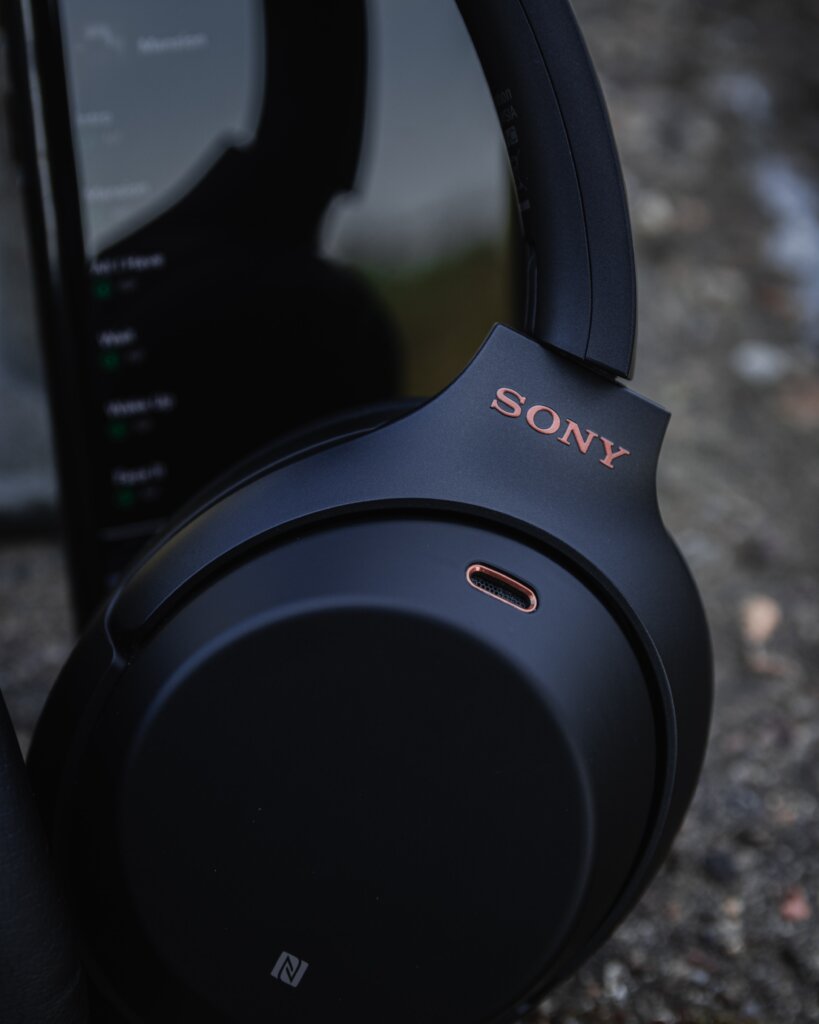 A Nintendo Switch
Lastly, a Nintendo Switch is a popular gaming device that most teens would love to own.
If your teenager doesn't currently own one, be sure to drop it in conversation to test whether they don't own one because they don't want one, or simply because they haven't been able to purchase one yet. If it's the latter, then you can definitely swoop in as the hero of the day by purchasing one of these for them. 
Click here to check out prices and reviews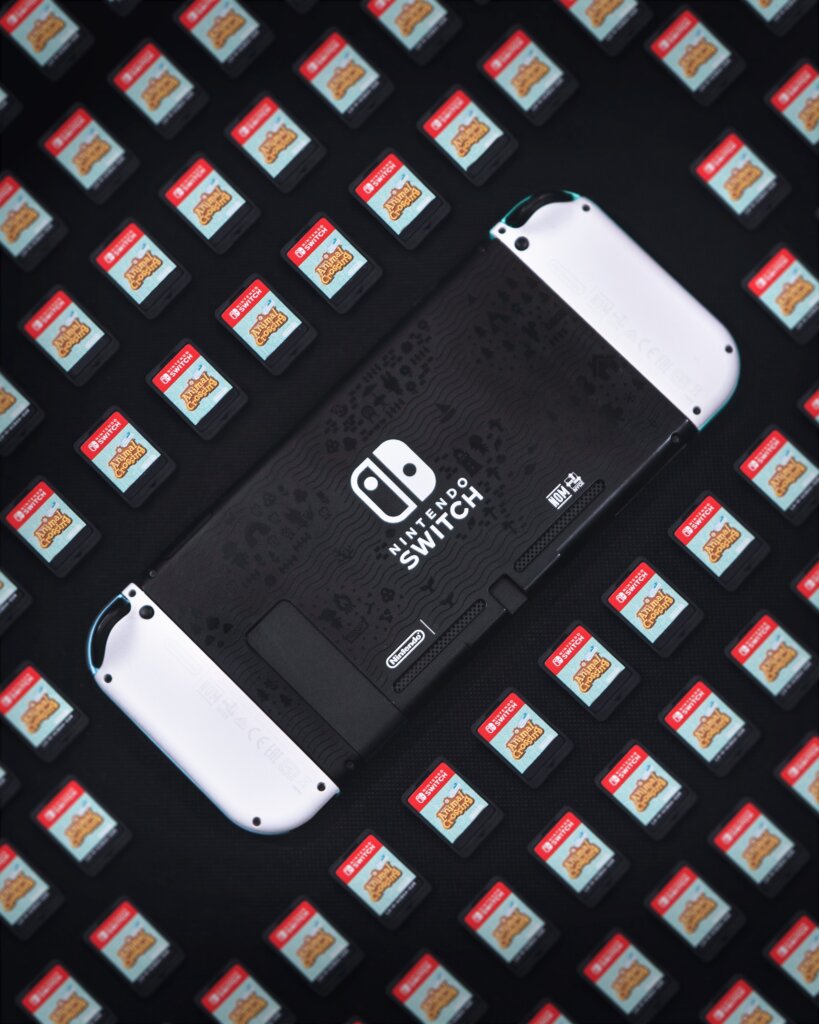 WE HOPE YOU FOUND THIS GUIDE ON WHAT TO BUY FOR TEENAGE Boys HELPFUL!
Let us know in the comments if you have any more questions.