*FYI - this post may contain affiliate links, which means we earn a commission at no extra cost to you if you purchase from them. Also, as an Amazon Associate I earn from qualifying purchases. Check out our Privacy Policy and Disclosure. for more info.
Valentine's Day is already one of the most stressful days of the year, with plenty of pressure especially if you're going to be long distance for the festivities.
But thinking up the perfect long distance Valentine's Day caption shouldn't add to your mountain of stress, which is why we've decided to create this list of caption ideas to help!
So whether you need a caption to go with a cute throwback photo of you two together, or perhaps something to accompany the inevitable Facetime screenshot of your virtual Valentine's date, here are some ideas for you, with something for every mood.
Pin for later: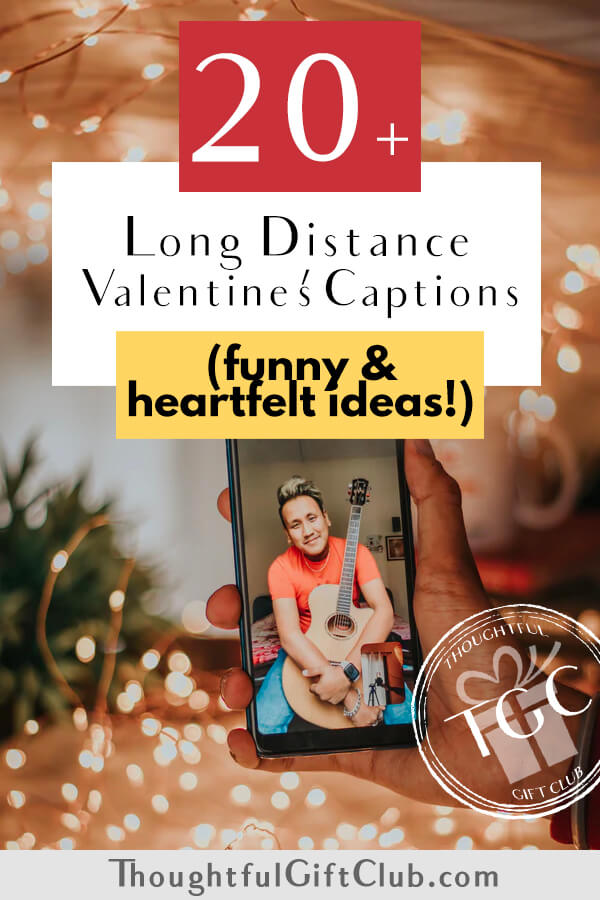 Funny Long Distance Valentine's Day Captions
Looking for something lighthearted for your long distance V-Day caption? Here are some funny and jokey ideas.
Guess we took social distancing a little too seriously this year… Happy Valentine's Day to my love from [insert distance] away. I love you!
The one blessing of a long distance relationship is we don't have to subject ourselves to a stressful Valentine's Day. Cheers to you, my valentine, from [insert distance] away.
Spending Valentine's Day alone even though I actually have a [girlfriend/boyfriend]. Yikes – do I win some kind of award? Happy Valentine's Day to my socially distanced love!
Got stood up on Valentine's Day even though we've been together for [insert relationship duration]. Guess I really am that terrible.
The best part about virtual Valentine's Day is you get to take your pants off at the start ; ) Happy Valentine's Day, everyone!
When it comes to virtual Valentine's Day, the Skype's the limit.
Cheers to this one for Zooming their way into my heart, today and everyday. Happy Valentine's!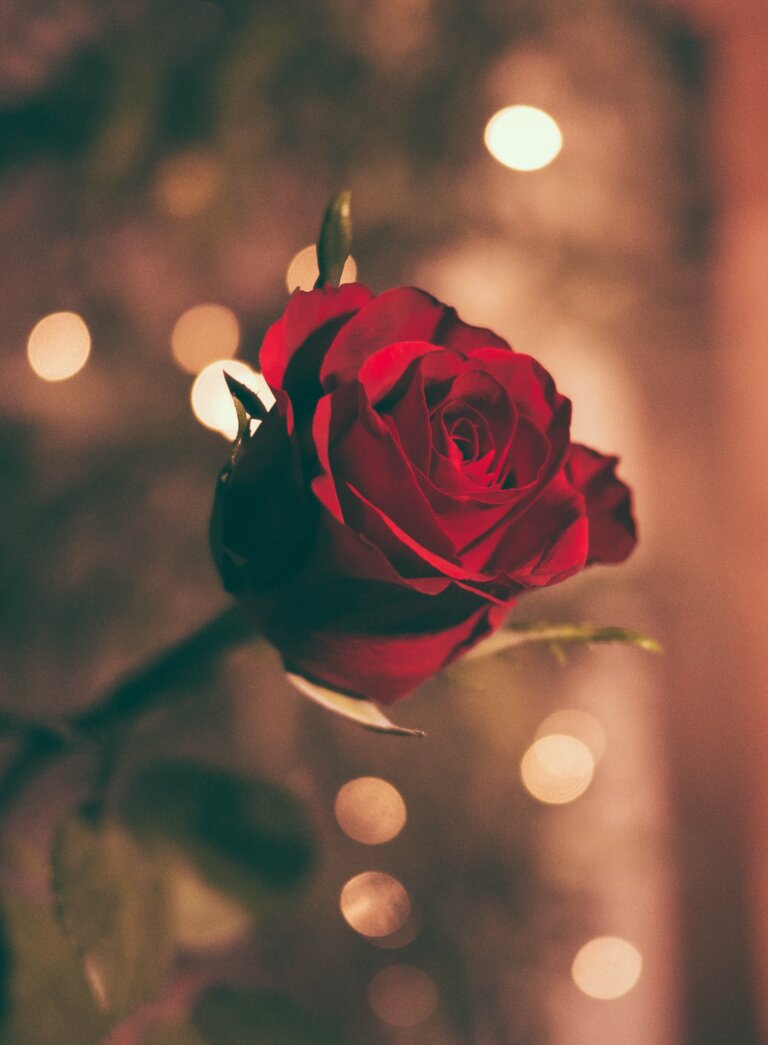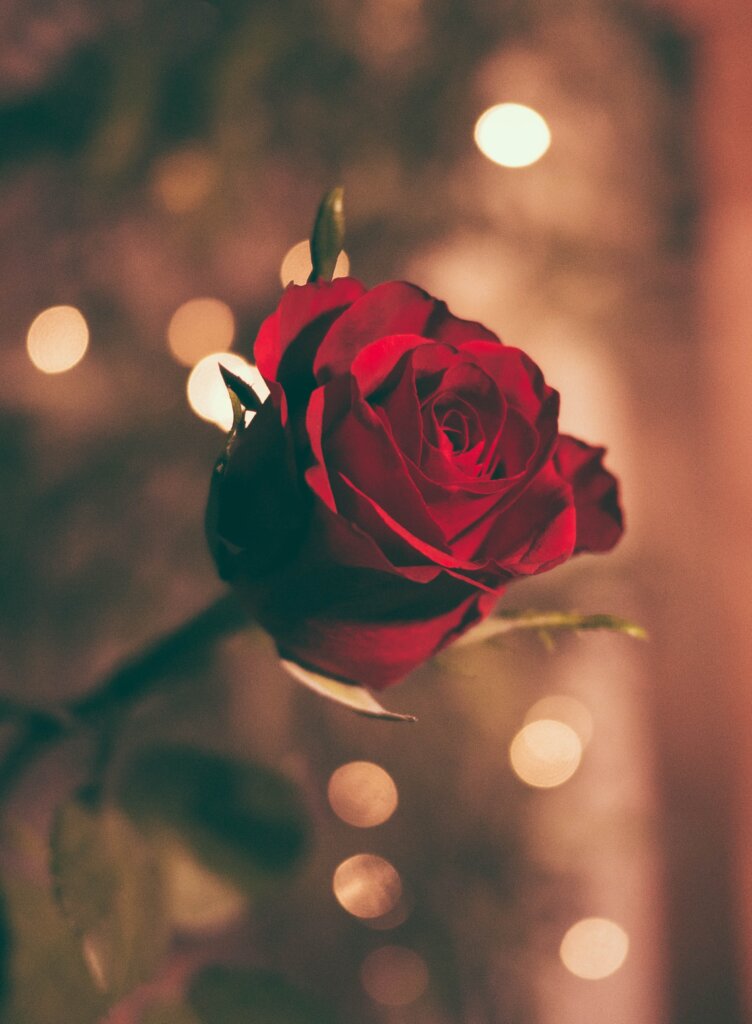 Sweet and Heartfelt Long Distance Valentine's Day Captions
Want something a bit more classically romantic? Here are some (admittedly) mushier long distance caption ideas for Valentine's Day:
No matter the distance, you'll always be my Valentine. I love you!
To the person who lifts my spirits and gives me butterflies even from [insert distance] away, Happy Valentine's Day. Can't wait to celebrate this with you in person soon.
What a joy it is to love you, even from oceans away. Thank you for being my favorite person in the world – my life is brighter with you in it. Happy Valentine's Day, my love!
How lucky am I to be with someone who makes the distance oh so worth it? Happy Valentine's Day, my love… I can't wait to be in your arms again soon!
Someday we'll look back on these virtual Valentine's dates and laugh at how eager we were to stay together despite the obstacles. Grateful I chose you, each and every day. Happy Valentine's Day, my love!
Roses are red,
Violets are blue,
I so wish that I
Could be there with you…
Beyond grateful to have such a gorgeous virtual valentine.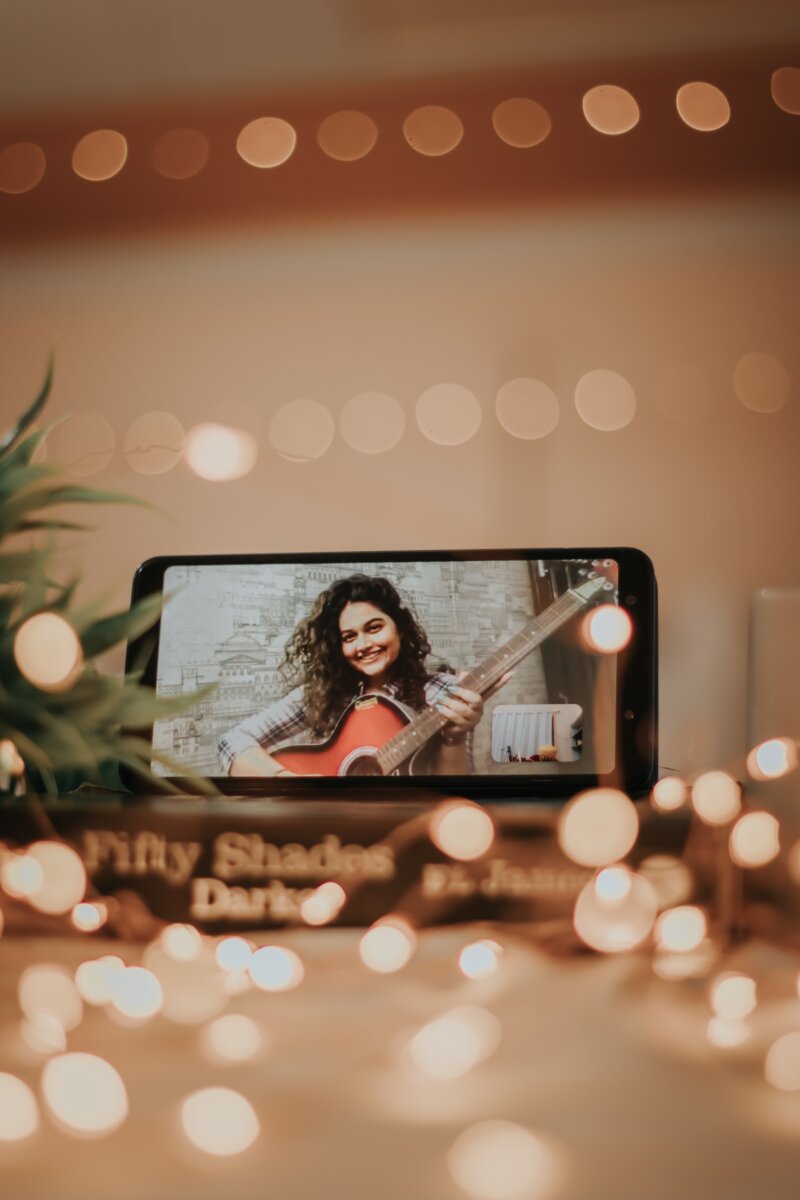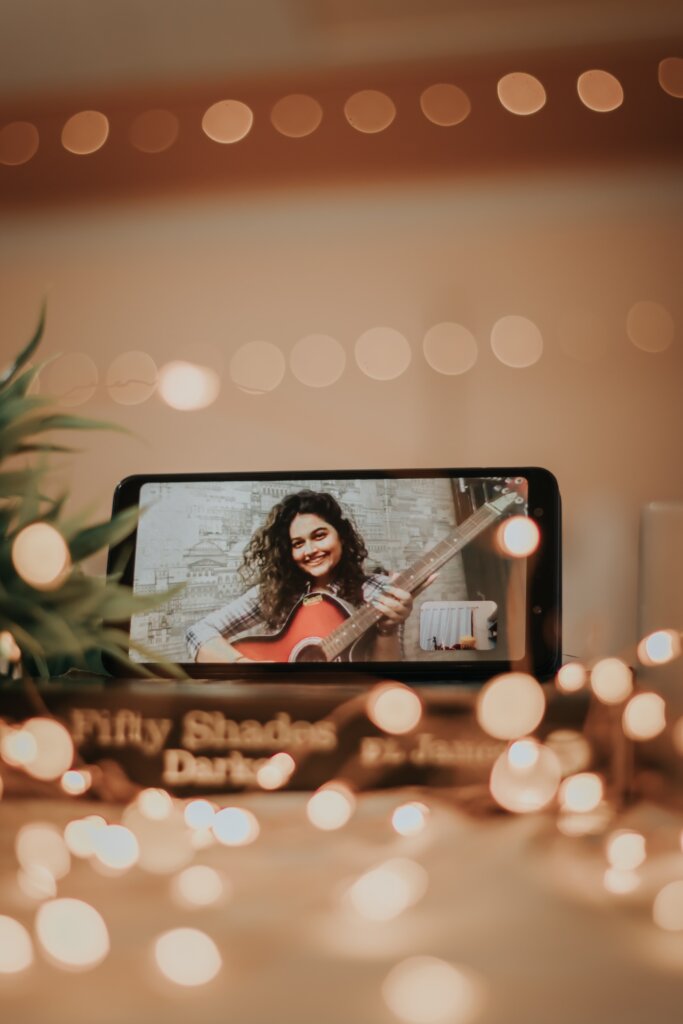 Long Distance Quotes for Valentine's Captions
Last but not least, if you're in need of the perfect quote to use in a long distance Valentine's Day caption, here are some excellent quotes about long distance love that might do the trick:
"I exist in two places, here and where you are." – Margaret Atwood
"Distance is not for the fearful, it is for the bold. It's for those who are willing to spend a lot of time alone in exchange for a little time with the one they love. It's for those knowing a good thing when they see it, even if they don't see it nearly enough." – Meghan Daum
"The simple lack of her is more to me than others' presence." – Edward Thomas
"Love is not finding someone to live with. It's finding someone you can't live without." – Rafael Ortiz
"I believe in the immeasurable power of love; that true love can endure any circumstance and reach across any distance." – Steve Maraboli
"In true love the smallest distance is too great and the greatest distance can be bridged." – Hans Nouwens
"The pain of parting is nothing to the joy of meeting again." – Charles Dickens
"Distance means so little, when someone means so much." – Tom McNeal
We hope you enjoyed these long distance V-Day caption ideas!
Let us know in the comments if you can think of any more we should add to the list. Happy (early) Valentine's!