*FYI - this post may contain affiliate links, which means we earn a commission at no extra cost to you if you purchase from them. Also, as an Amazon Associate I earn from qualifying purchases. Check out our Privacy Policy and Disclosure. for more info.
From keychains and bottle openers to fancy bags and poker sets, you'd be shocked at how easy it is to get awesome personalized gifts online these days.
Something personalized is always my go-to for easy, effortless gift-giving… all the better when it is something useful that they've actually been needing.
So, if you're stuck on getting the perfect gift for a man in your life, whether that's a significant other, brother, dad or friend, here are some great personalized gift ideas for men, with options that fit every budget level.
The best part about personalized gifts is you can order awesome ones for less than even twenty bucks, so you don't need to sacrifice your budget for impact!
Anyways, without further ado, here's a list for you to check out.
Pin for later: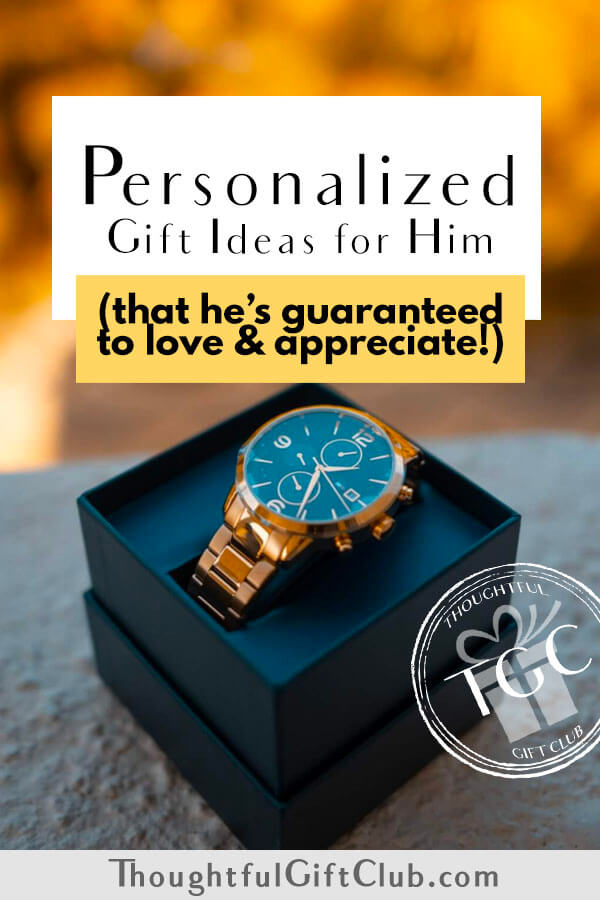 Personalized Gifts for Him Under $20
Thoughtful and customized gifts for less than twenty bucks? It's possible! Here are some ideas.
A Personalized Keychain
One of the simplest and most affordable personalized gifts you can get? Personalized keychains! There are all sorts of options on Etsy depending on what you're looking for (click here to browse ideas) and the best thing about this gift is how easily you can make it super thoughtful by adding inside jokes, favourite quotes, or just keep it simple with a slick monogram or name.
Some options for personalized keychains to consider include…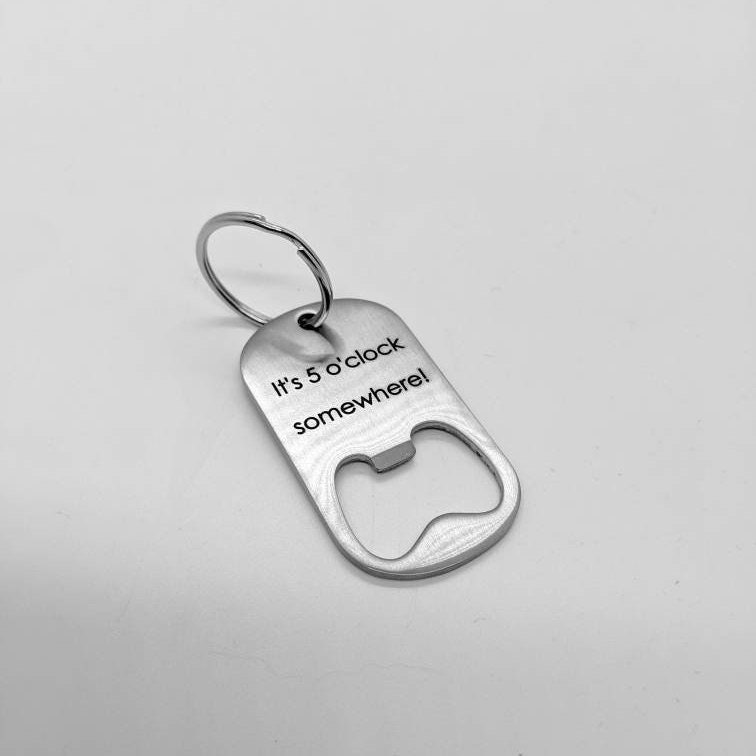 A Badass Engraved Bottle Opener
Another affordable personalized gift is a bottle opener! There are lots of options out there, but I'm a big fan of the clean metal look of these rugged steel ones forged with traditional blacksmithing techniques in Maine. You can customize them with initials, important dates, or even a short quote. Click here to check prices and reviews.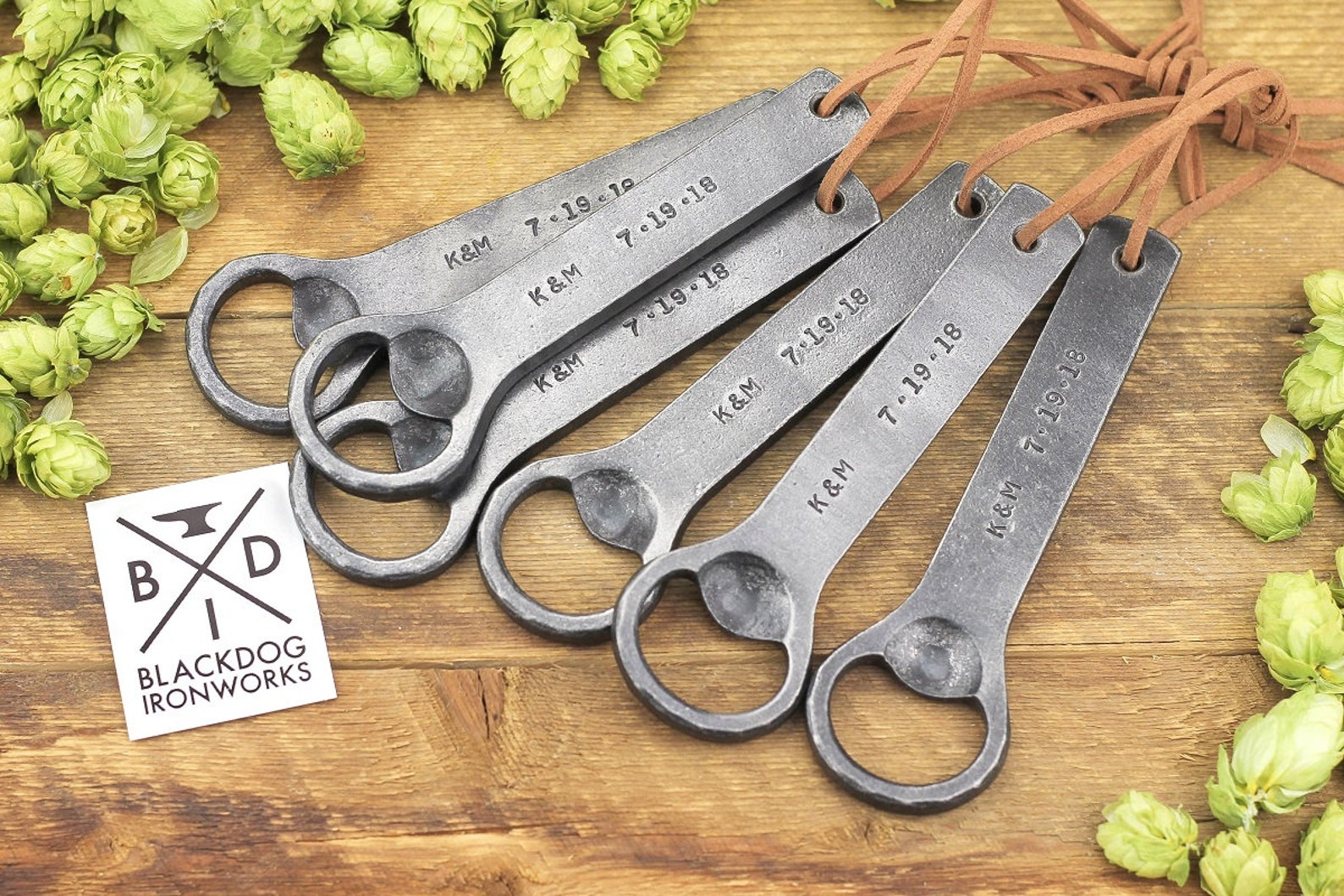 A Personalized Pocket Knife w/ His Name on It
If your gift recipient is more on the outdoorsy (or crafty) side, consider getting him a nice little pocket knife with his name on it. I love the look of this folding knife which has a really nice-looking wooden handle that can be personalized with a name, initials, or whatever you choose. Click here to check reviews and prices.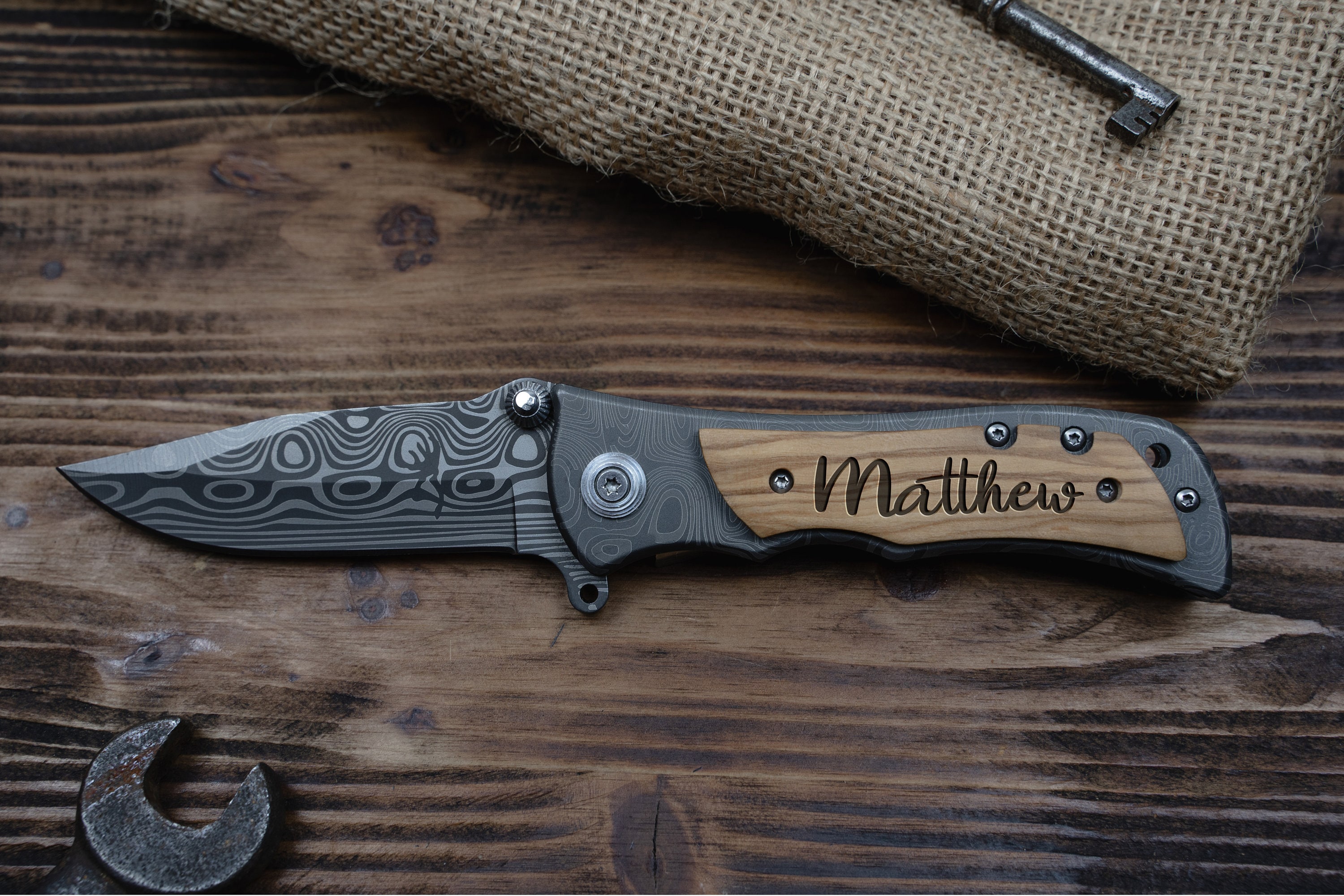 Wooden Sunglasses that Literally Have His Name on Them
For a fun and cute personalized gift, check out these wooden sunglasses that you can get etched with a name. This would definitely be the perfect gift for that individual in your life who's constantly misplacing sunglasses, plus it's a sweet gesture without breaking the bank. Click here to browse prices and reviews.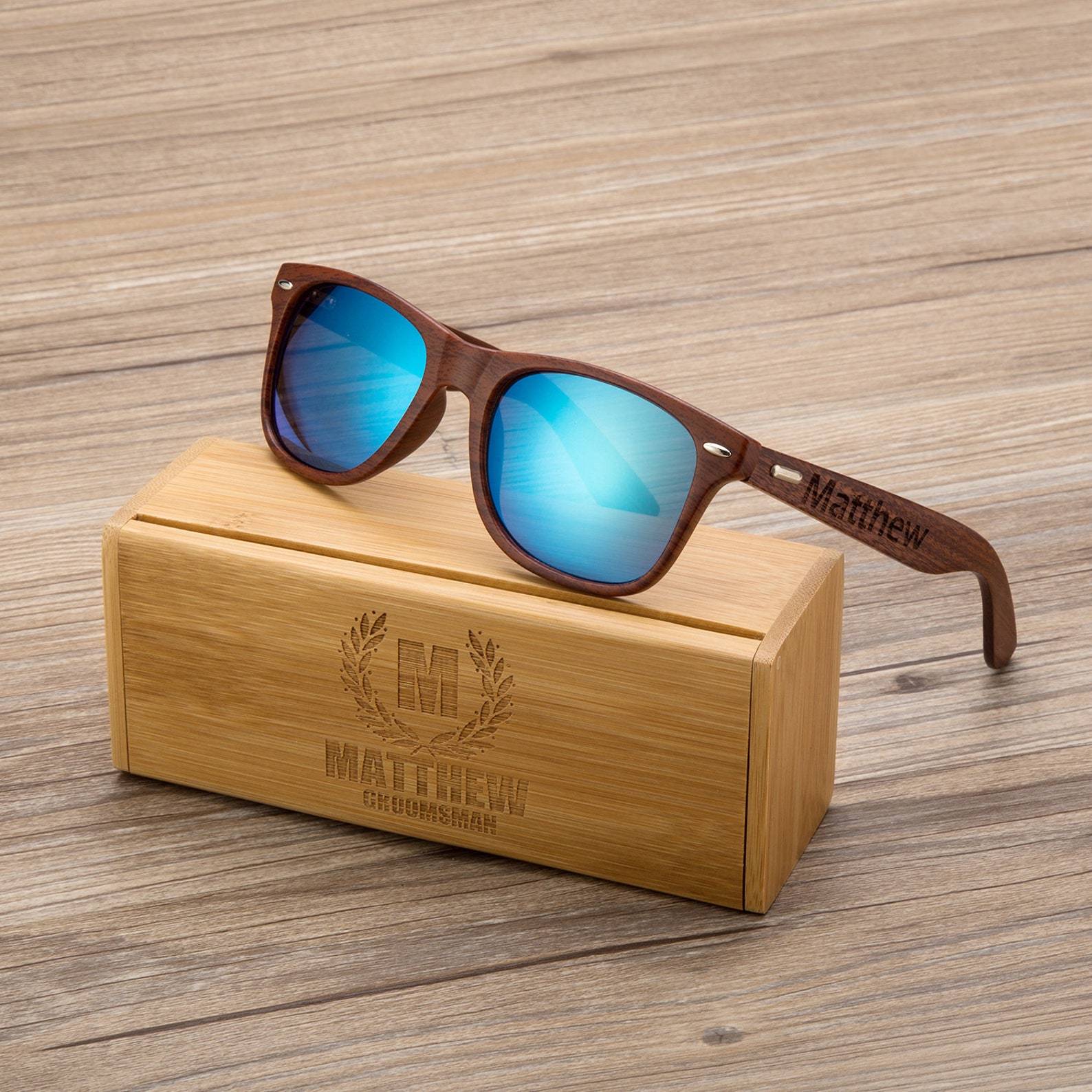 A Funny Pair of Socks…. Starring Him
Okay, here is my personal favourite pick out of this entire personalized gifts list: funny socks! No joke, you can get socks printed with your recipient's face for a (shockingly cheap fee, given the customization!) This would make the perfect joke gift for someone with a good sense of humour, or perhaps just your classic narcissist who loves themselves this much ; ) Click here to check prices and reviews.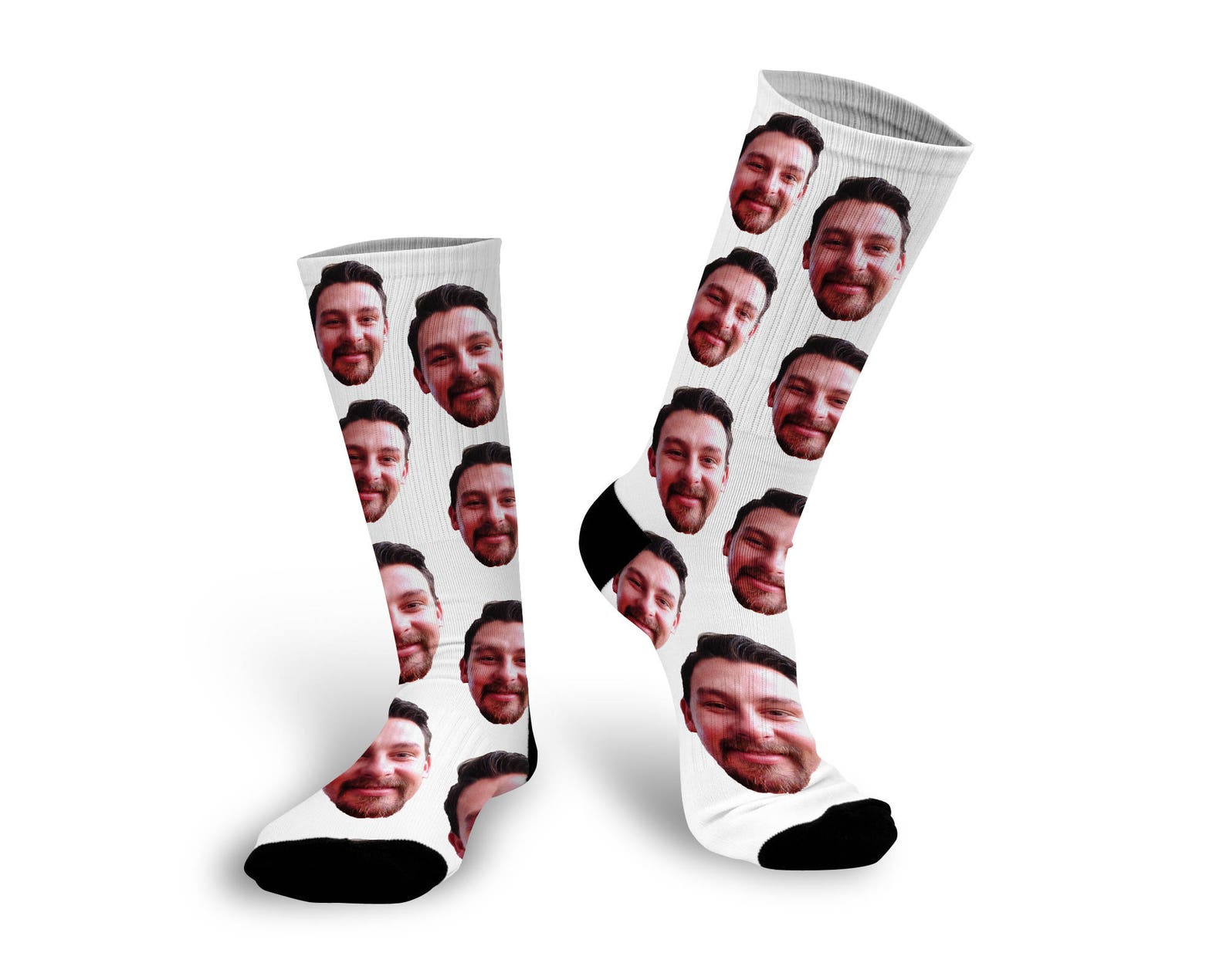 Personalized Gifts for Him Under $50
If you're looking for personalized gifts that are bit swankier, but still no more than fifty bucks, there are a lot of great options out there. Here are a few of my top picks.
A Nice Personalized Wallet
In terms of nice, thoughtful gifts, you can't go wrong with a wallet, all the better if it's customized in some way (even subtly).
Luckily, there are options for this in every price range. Here are a few to look into: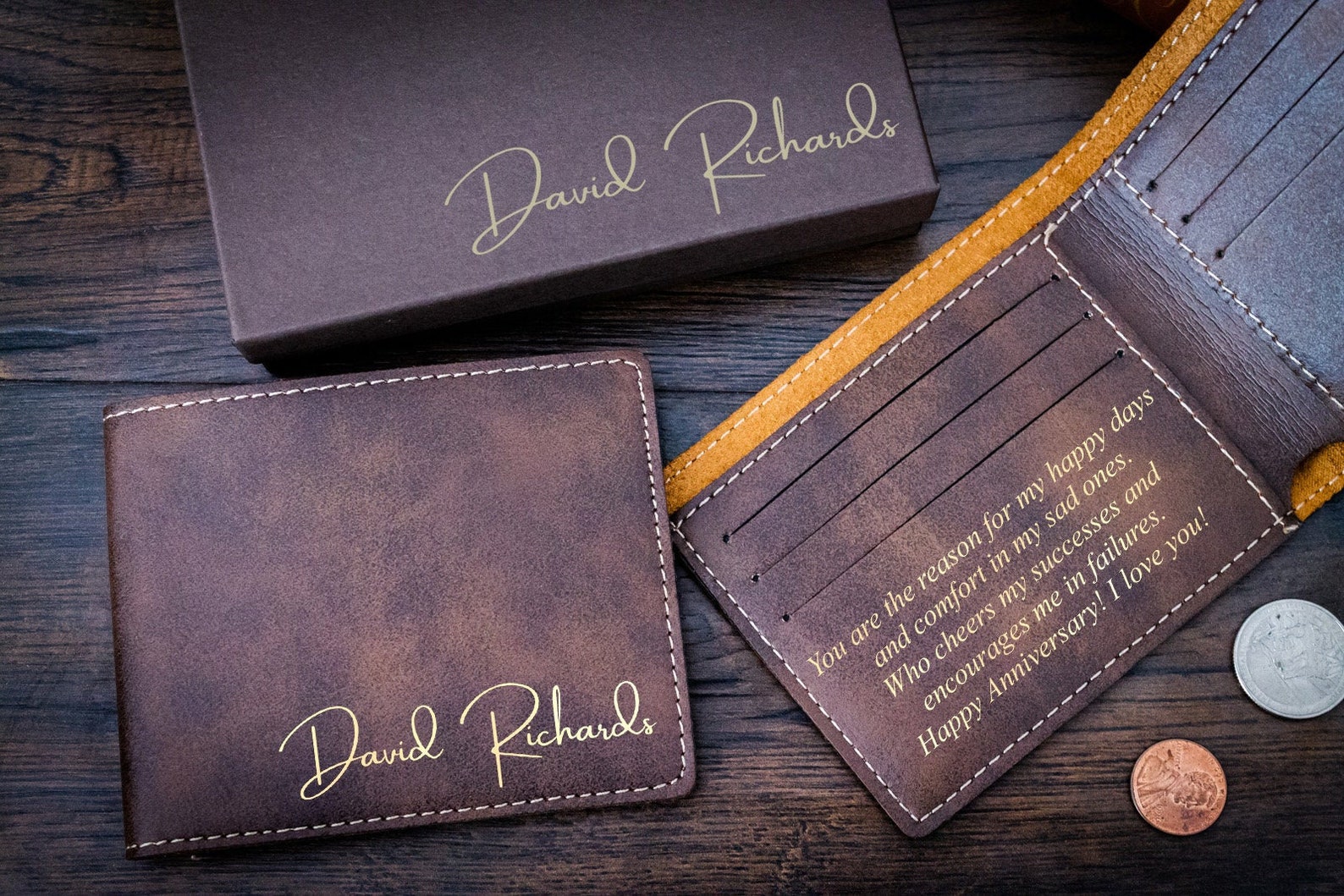 A Personalized Wooden Docking Station
For a guy that needs some organization in his life, this customizable docking station would be the perfect personalized gift. You can get it etched with your recipient's initials and give them a cool gift that simultaneously helps them tidy up the chaos of their lives while looking pretty wicked at the same time. Bonus thoughtful points if you decorate it with thoughtful trinkets/additional little gifts like in the photo below. Click here to check reviews and prices.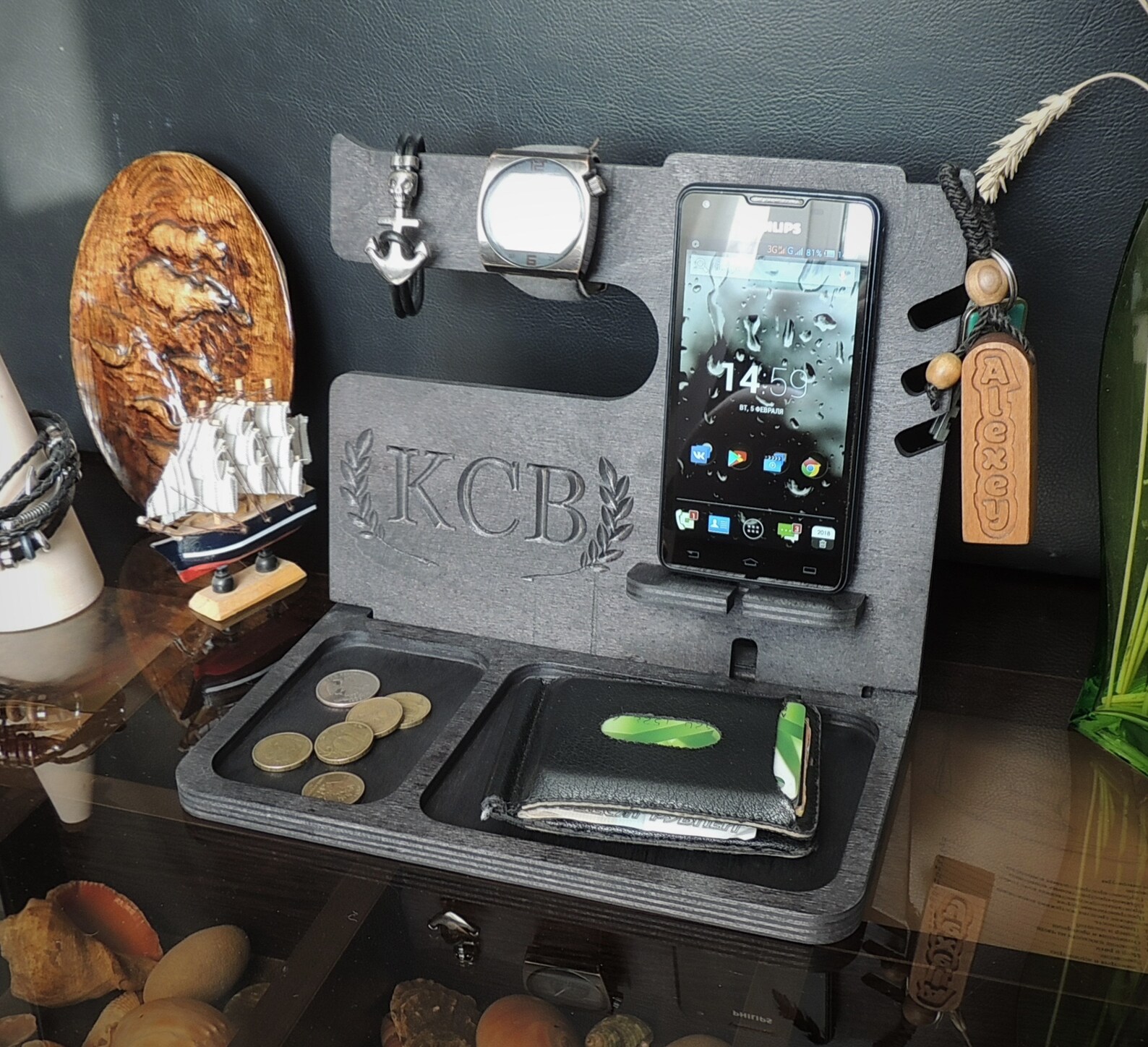 A Beautiful Customized Passport Holder
For the globetrotter in your life, a personalized passport holder makes the perfect thoughtful yet practical gift. I love the look of these leather ones, which you can get personalized with their name, a special quote or even a cool design. I'd recommend keeping it simple with initials, and including a thoughtful quote from their favourite travel movie or book. Click here to browse prices and reviews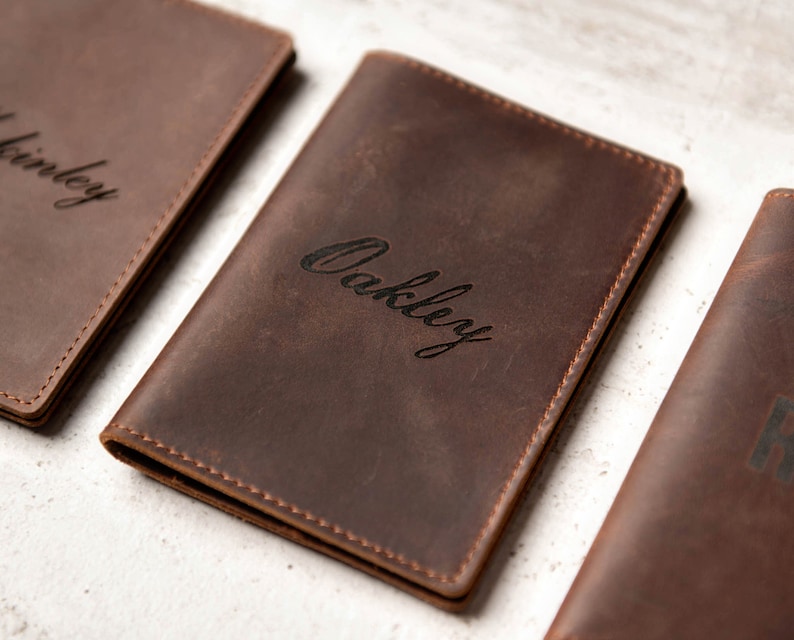 A Stainless Steel Grower Customized for Them
If you want THE perfect personalized gift for the craft beer lover in your life, this stainless steel grower will do the trick. Not only can you customize it with your recipient's name, you can also choose different designs and special dates as well. Perfect for birthdays, anniversaries or just because. I'd recommend pairing it with a beer brewing set like this one or this cheaper one for extra thoughtful points. Click here to browse reviews and prices.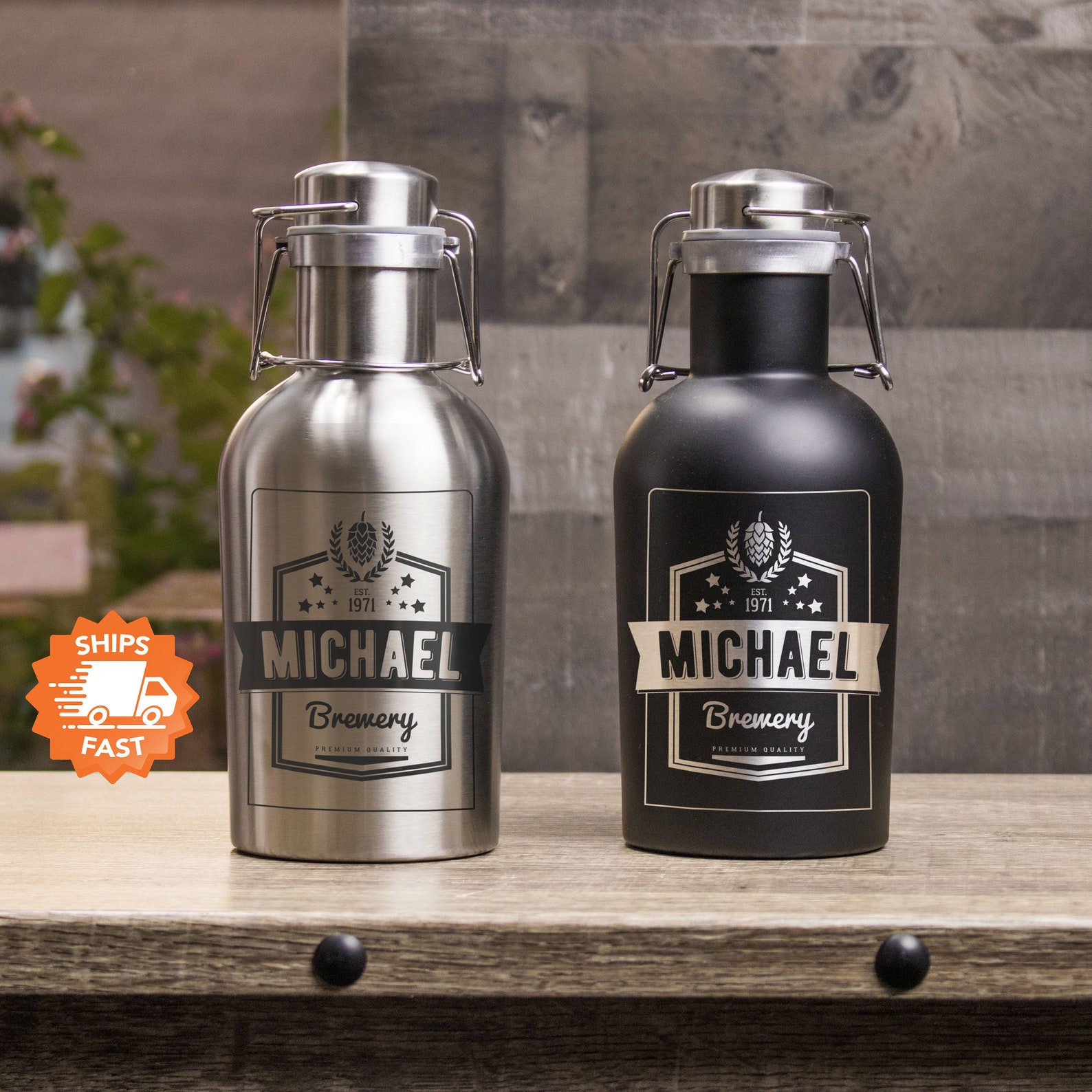 Personalized Gifts for Men Under $100
If you want to take your gifting up another notch, there are plenty of truly wow-worthy personalized gifts you can get for less than $100. Here are some of my picks:
Engraved Whiskey Decanter Set
I mean… I think the photos speak for themselves. This gift is seriously badass, and features a set of glasses and a decanter personalized with your recipient's name. Perfect for the whiskey lover in your life, or just a cool stuff lover in general. Click here to browse reviews and prices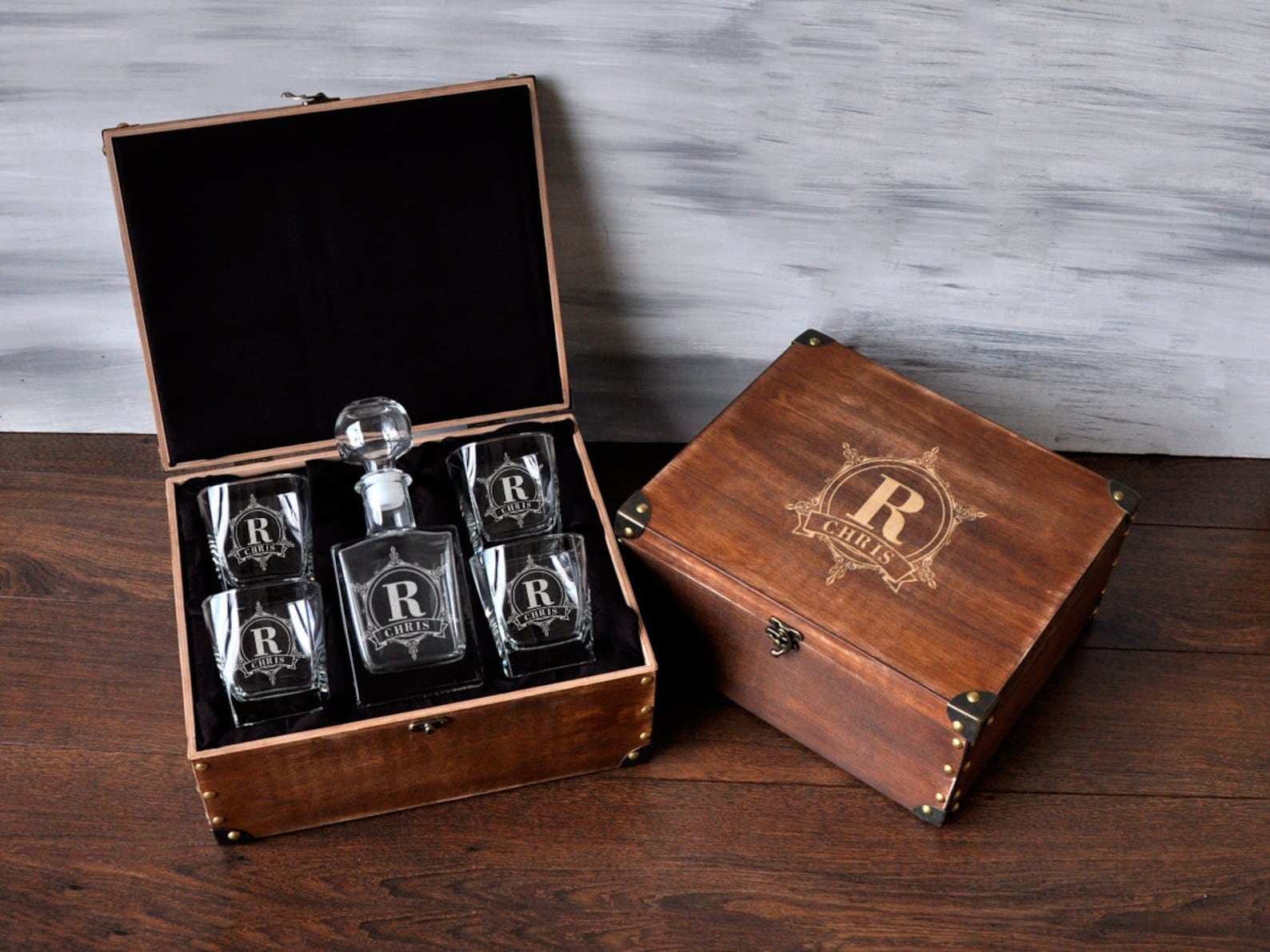 A High-Quality Personalized Leather Toiletries Bag
Another great personalized gift idea for someone who travels often is a personalized leather toiletries bag. This would be perfect for someone who is often away for work or take lots of grooming stuff with them to the gym, etc. This is a very classy gift, and a practical one they'll be sure to appreciate. Click here to browse reviews and prices.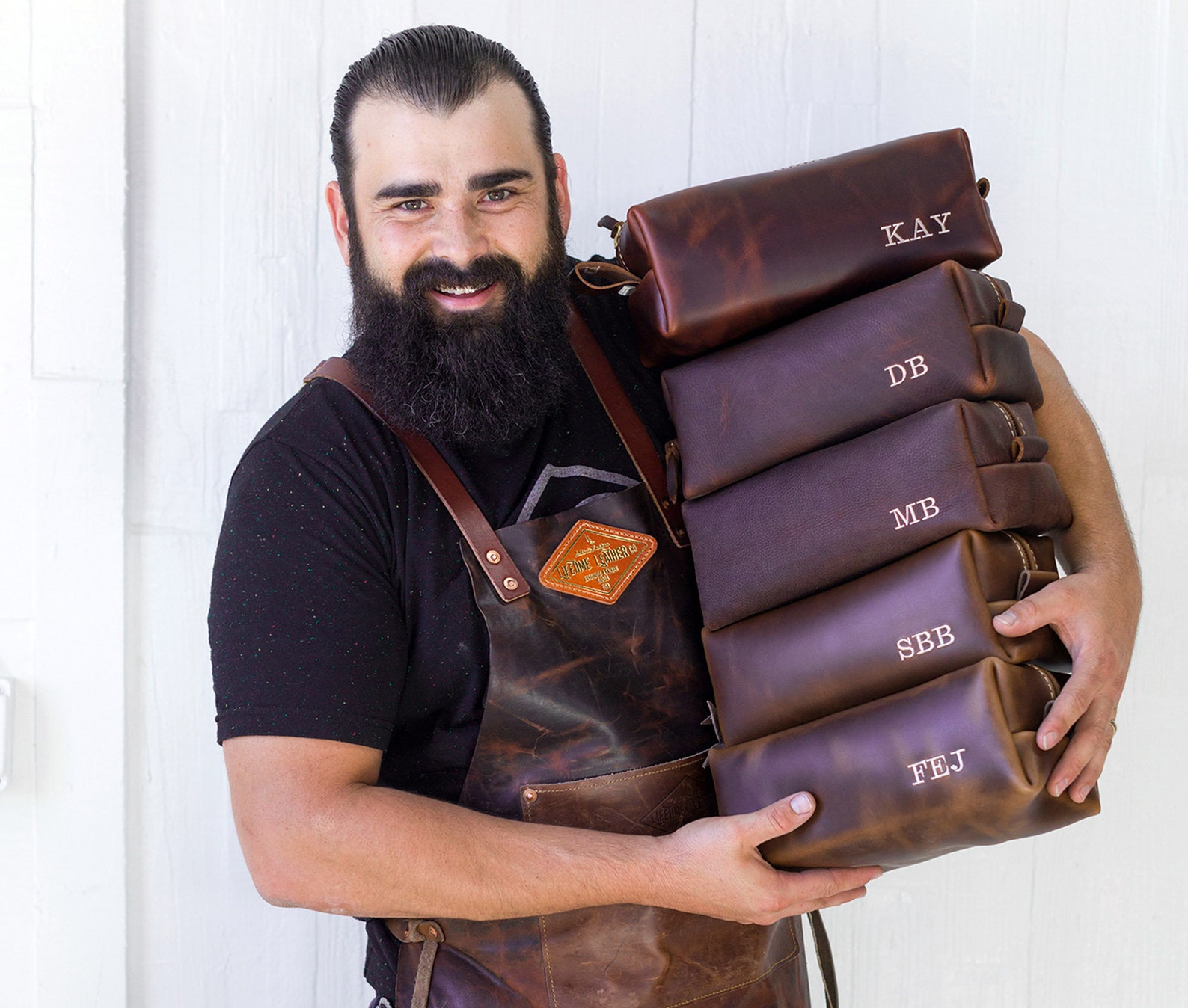 A Slick Personalized Belt
Another cool personalized gift you should consider is a belt! Not the most revolutionary of gifts, but quite sweet if you customize it with a quote, inside joke, or something that only you and the recipient will "get". This would be especially thoughtful for special occasions like a big birthday, a wedding, etc. Click here to browse prices and reviews.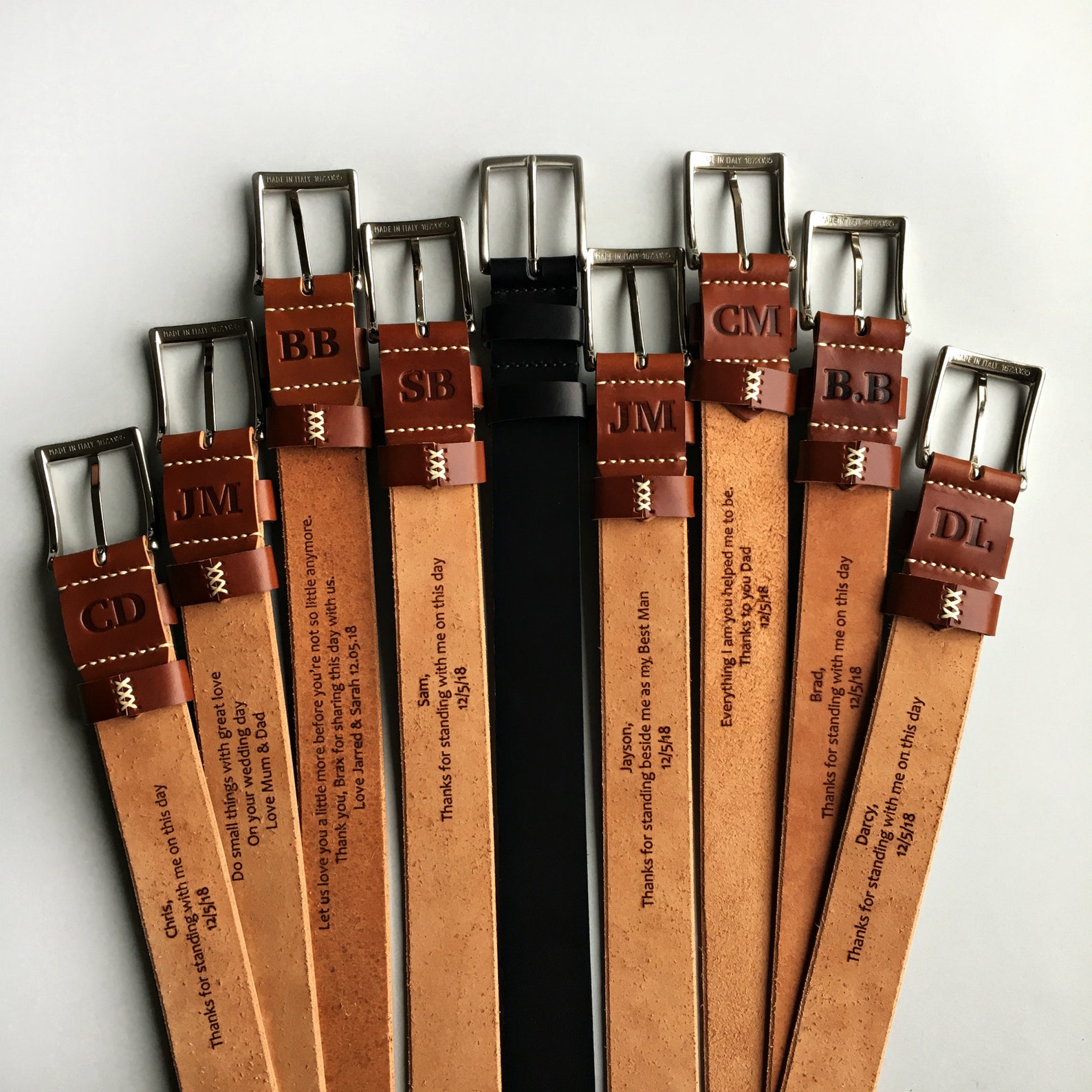 A Customized Oil Painting of Them?
Okay, so this one can either be a joke gift or an actual thoughtful one, depending on who you're buying for… but either way, another unique personalized gift for him that you can get is an oil painting of them (or a loved one) based on a photo! Yep, and it's surprisingly affordable too. Click here for more details.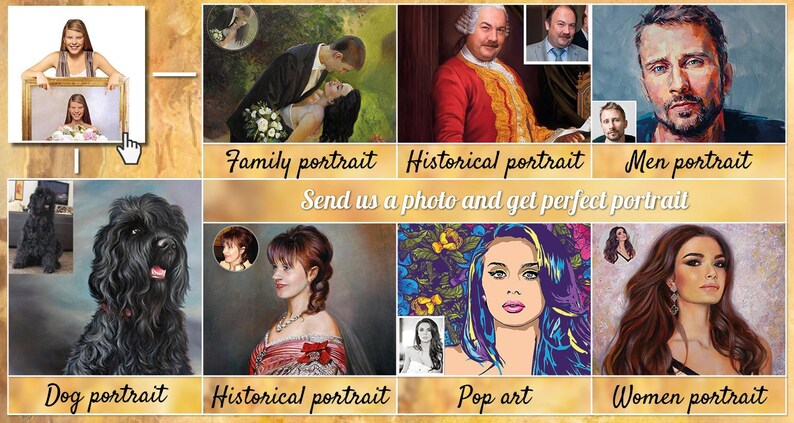 splurge-worthy PERSONALIZED GIFTS FOR MEN OVER $100
Last but not least, if you want to splurge a little and spoil your recipient rotten, here are some excellent choices for personalized gifts on the pricier side that are well worth it.
A Customized Leather Backpack/Bag
If your gift recipient is a creature of habit who usually has one reliable bag that they bring everywhere, getting them a high-quality personalized bag might be the ultimate thoughtful gift idea. I actually bought this leather backpack for my boyfriend last Christmas and he loved it. It's quite pricey but really well-made, with a lot of thoughtful details that are perfect for work or travel.
For a more affordable customized bag, this gorgeous leather duffel also has great reviews.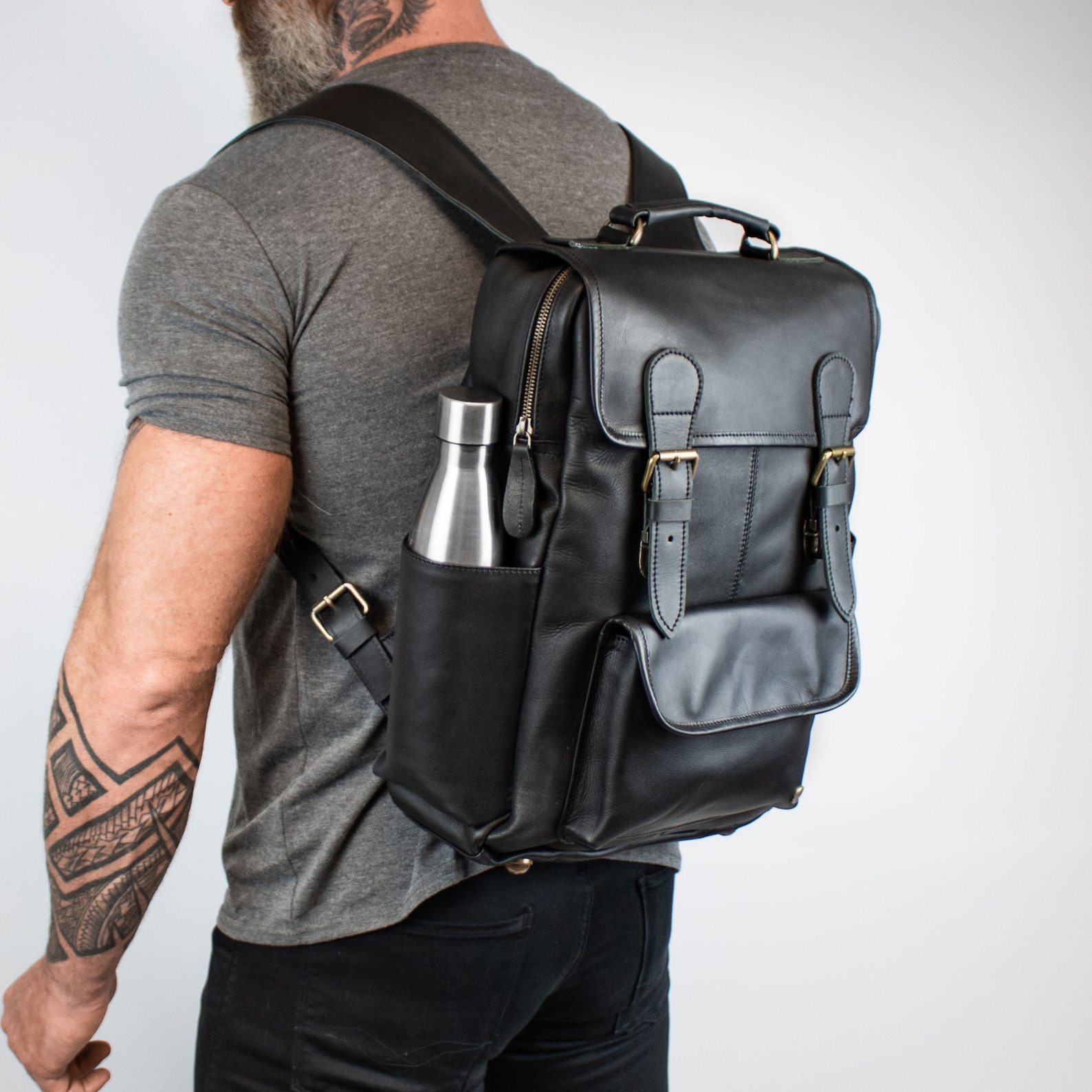 A Personalized Poker Set
For the poker lover in your life, this customized poker set (which even comes with cards and an aluminum carrying case) would be a seriously impressive gift… all the more when they realize every chip is customized with their name! Click here to browse prices and reviews.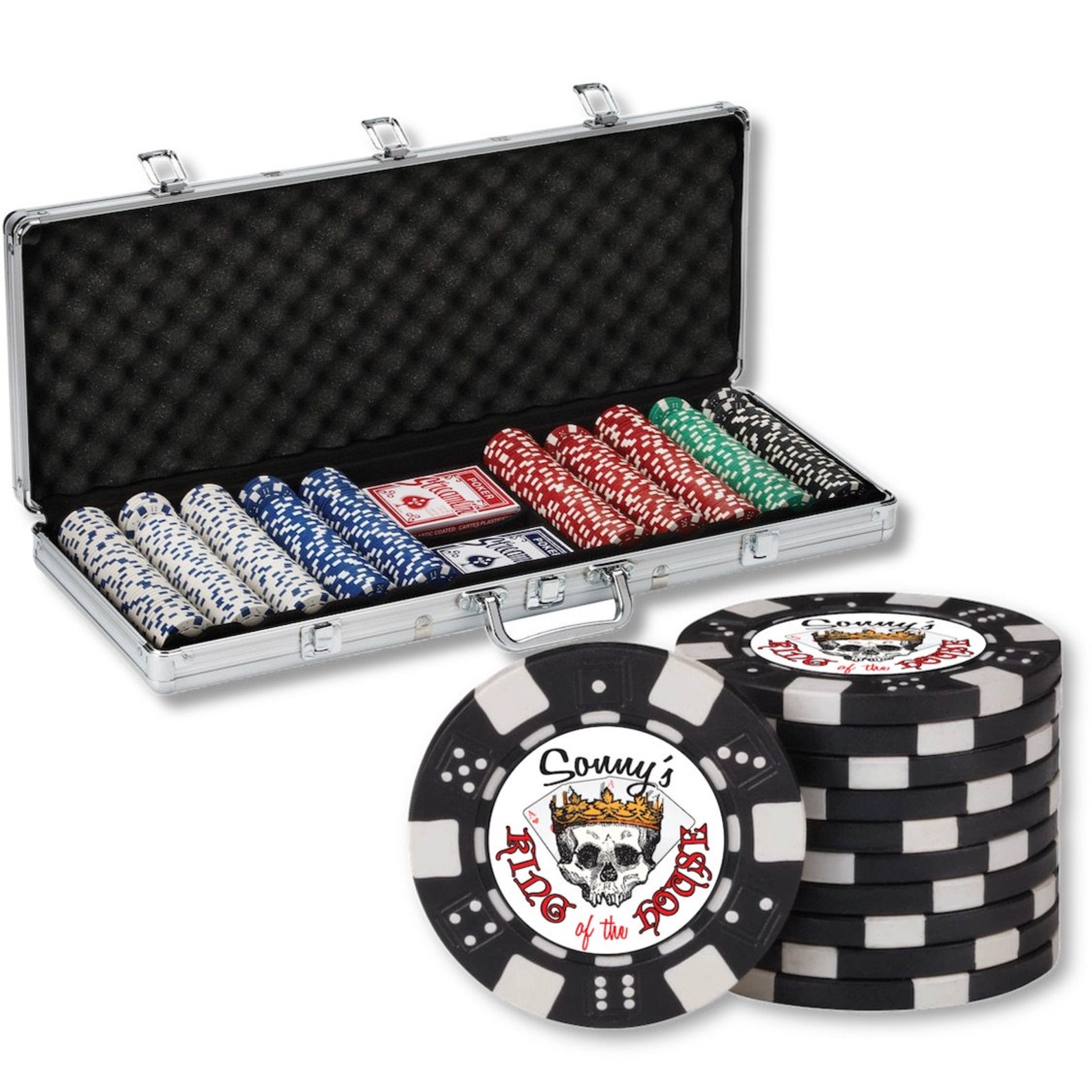 A Personalized Sign for His Man Cave
Another really fun personalized gift idea for him would be a light-up neon sign with his actual name on it… perfect for hanging in a garage, man cave or bachelor pad. These signs even come with their own remote! Click here to browse prices and reviews.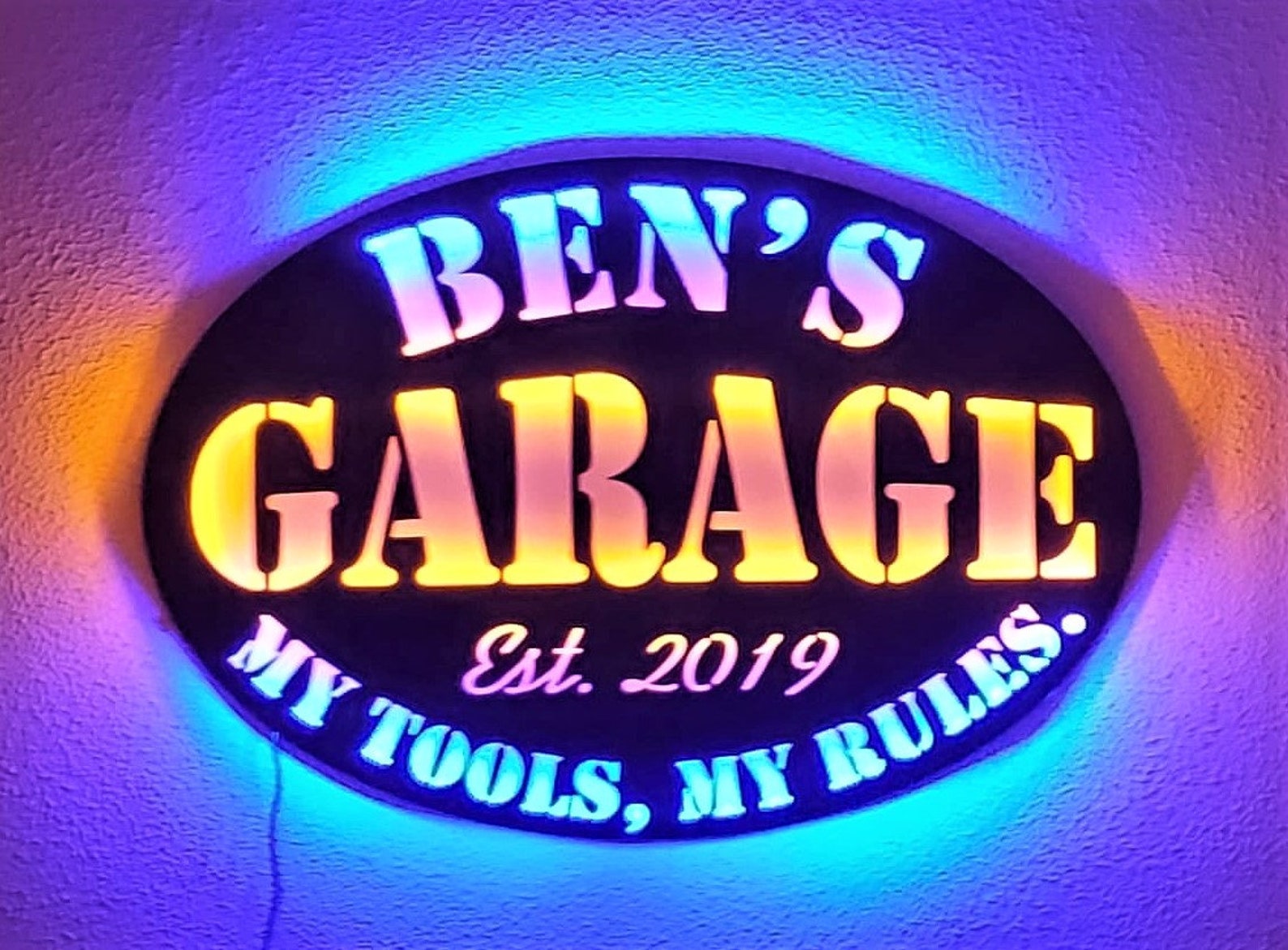 A Set of Fancy Silver Personalized Cuff Links
If your goal is a simple but powerful little gift, consider getting him a pair of personalized silver cufflinks. These are a small but mighty gift that are perfect for any special occasion, but make sure to invest in a quality pair like these silver ones, which you can even personalize with a short message on the back. Click here to browse prices and reviews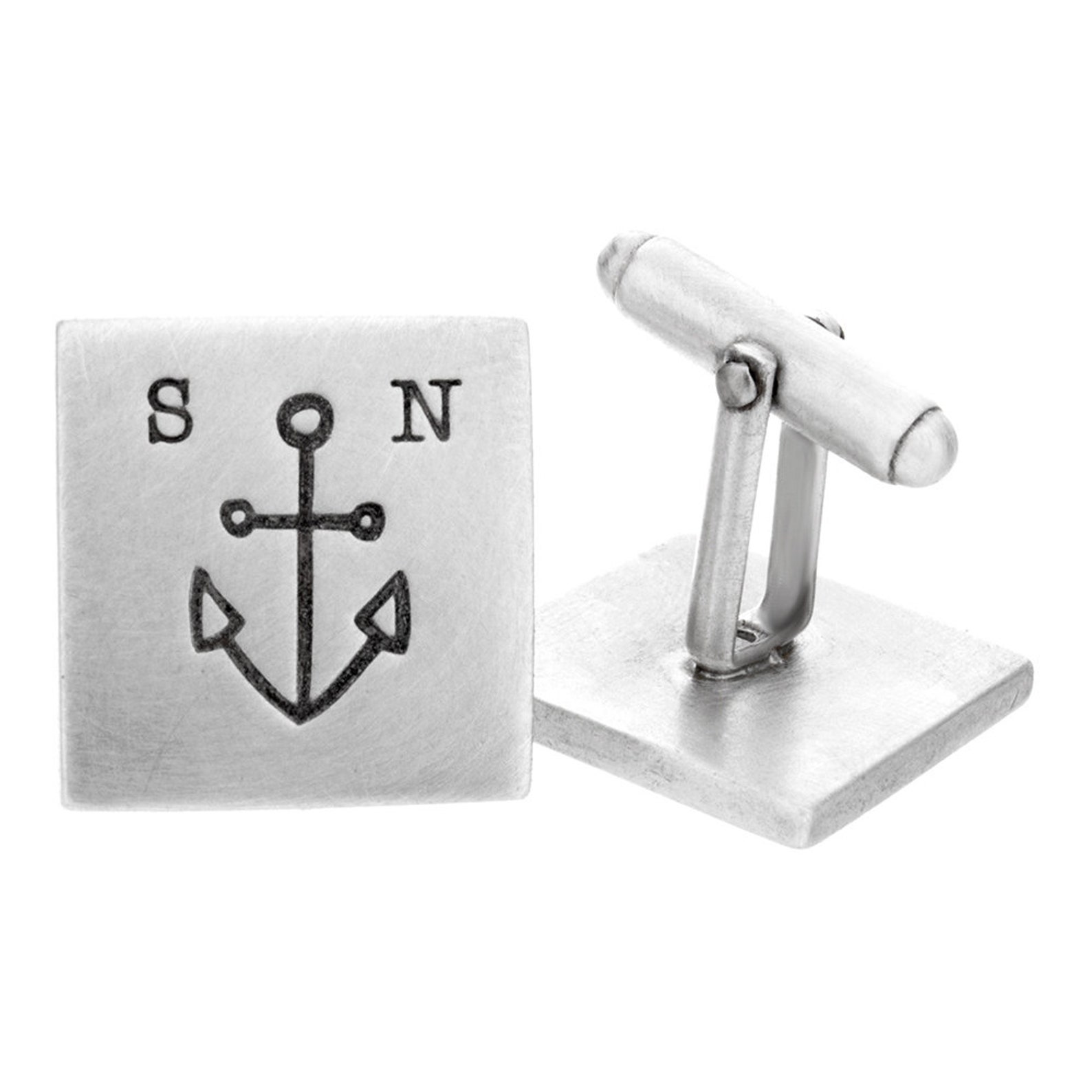 A Personalized Wooden Watch Box
Last but not least, if you're looking for a show-stopping gift for the man in your life, check out this gorgeous wooden watch box which can be personalized with a monogrammed nameplate and even their zodiac sign. Click here to check prices and reviews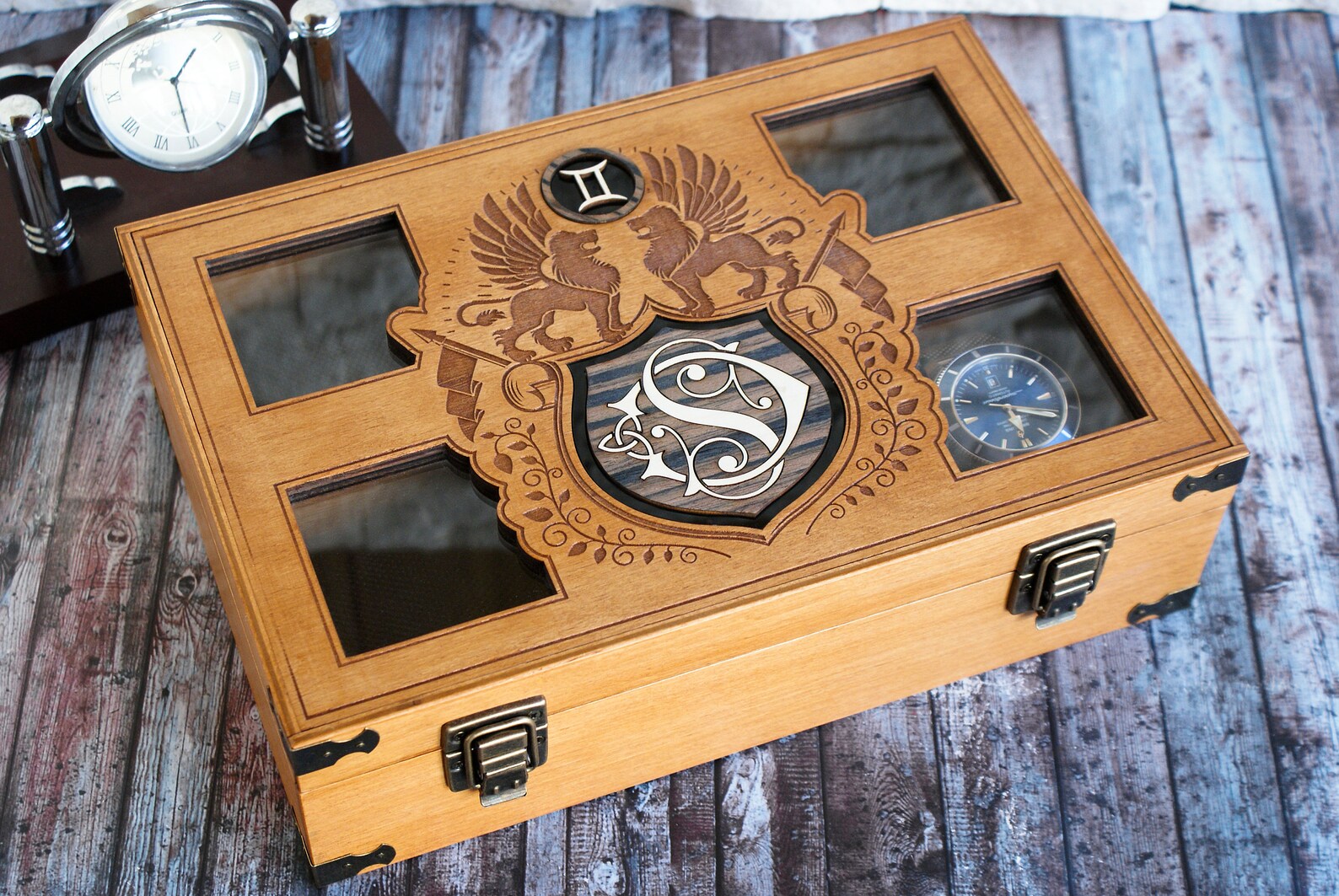 We Hope You Enjoyed This List of Personalized Gifts for Him!
If you're still stuck on gift ideas, be sure to check out the rest of our site for more ideas and inspiration.