*FYI - this post may contain affiliate links, which means we earn a commission at no extra cost to you if you purchase from them. Also, as an Amazon Associate I earn from qualifying purchases. Check out our Privacy Policy and Disclosure. for more info.
October is here, and tis the season for…. Spooky Baskets!
If you have no idea what Spooky Baskets are, then let us catch you up on this viral trend which spread like wildfire across college campuses a few years back, and doesn't show any sign of stopping.
In this article, we'll explain what a Spooky basket is, what to include in one, and some examples of fun Spooky Basket inspiration.
Now, let's get to it – be sure to save this post for later so you can come back to it!
Pin for later: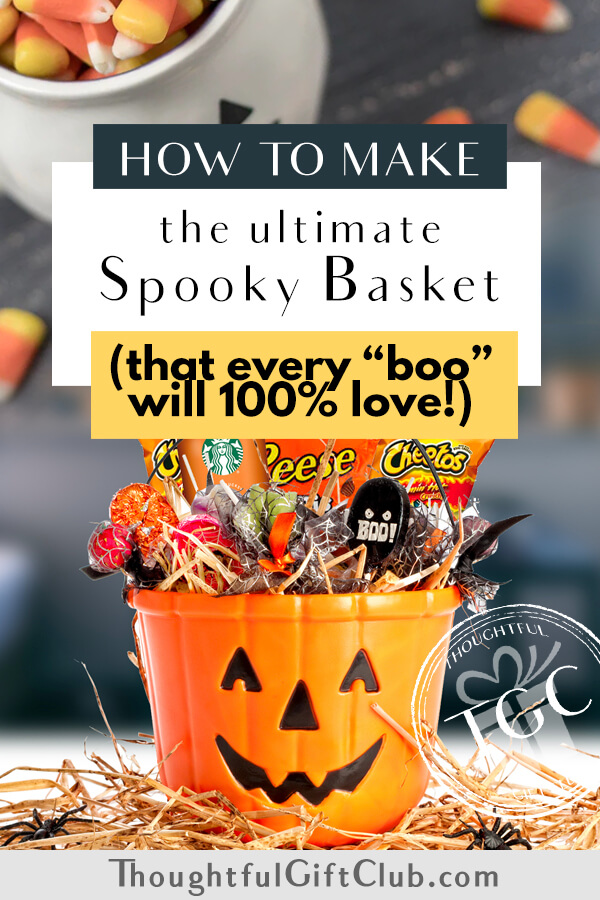 So, What is a Spooky Basket?
Spooky Baskets are a Fall season gift trend that went viral on Twitter back in 2018. The idea is really cute and simple: it's a basket full of goodies with a Fall/Halloweeny theme intended for your "boo". This trend is most popular on college/university campuses, but it's very similar to the "Boo Basket" trend in which treats are left for neighbours to build a sense of community.
These days, getting a Spooky Basket is one of the ultimate goals of October (besides scoring the perfect pumpkin patch photo of course), and putting one together for that special someone in your life is sure to get you brownie points for months to come.
Given the many long months between Valentine's Day and Christmas, you can see Spooky Baskets as a fun way to spoil your loved ones in between major holidays… a little love fix to tide them over until the real Holiday season begins.
Here's an example of what a typical Spooky Basket might look like (you can buy this one here):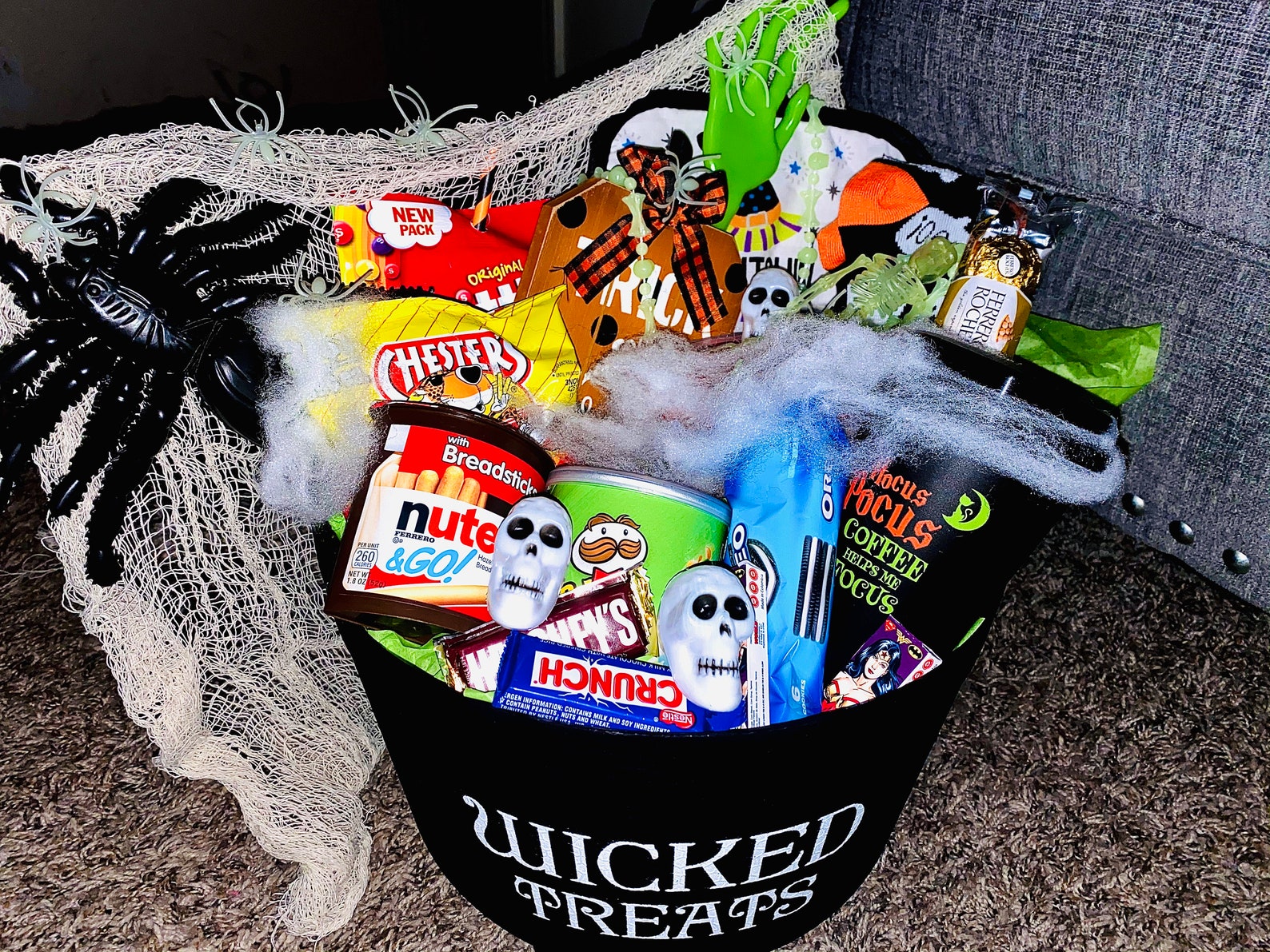 Where did Spooky Baskets come from?
While we weren't able to trace the exact origins of Spooky Baskets, we can definitely pinpoint when they blew up and went mega-viral.
A dedicated Twitter account to Spooky Baskets (aptly named @SpookyBasket) posted this Tweet on October 13, 2018 with a guide on "WHAT TO PUT IN YOUR GIRLS SPOOKY BASKET: A THREAD". This Tweet blew up with over 56k Retweets and over 127k likes. A follow-up version for boyfriends was posted here three days later, also racking up thousands of retweets and likes.
From there, a trend was born – everyone's new dream was to get a Spooky Basket of their own! And if you're reading this, odds are you're thinking of making one for someone special. If that's the case, DO IT. This is an absolutely adorable gesture and one that is relatively easy (and fun) to put together.
PRO TIP: If anyone if your life shows you a Spooky Basket, even in passing, or sends you a Tweet, Instagram, YouTube video, etc. take this as the ultimate hint that you should be putting one together for them. You've been warned.
WHAT TO PUT IN YOUR GIRLS SPOOKY BASKET: A THREAD pic.twitter.com/GACQpXb0zM

— SPOOKY BASKETS 🎃👻🦇 (@SpookyBasket) October 13, 2018
What to Include in a Spooky Basket
Now, you might be wondering how to make the perfect Spooky Basket of your own, whether to surprise your boyfriend, girlfriend, friend, or any other loved one in your life.
WELL, the most important thing to keep in mind when making your own Spooky Basket is that the basket is personalized and thoughtful!
Trust us, keep those two goals in mind and it won't matter if you spend $20 or $100 on your basket – they will love it.
Here are some general ideas for things that people include in their spooky baskets:
Their favorite candy
Halloween candy/treats
Their favorite snacks and drinks
Teas, hot chocolate mixes, etc.
A cute card/note/letter
Cozy socks
Cozy anything – hoodies, blankets, etc.
Scented candles
Wellness gifts like bath bombs and face masks
Cute plushies
Coloring books
Spooky Halloween movies
Puzzles
Board games
Etc.
Our Pick
Pumpkin Bucket Pre-Filled with Treats
Want a head start on your spooky basket? This cute Jack o Lantern bucket comes pre-filled with essential snacks so most of the hard work is already done for you!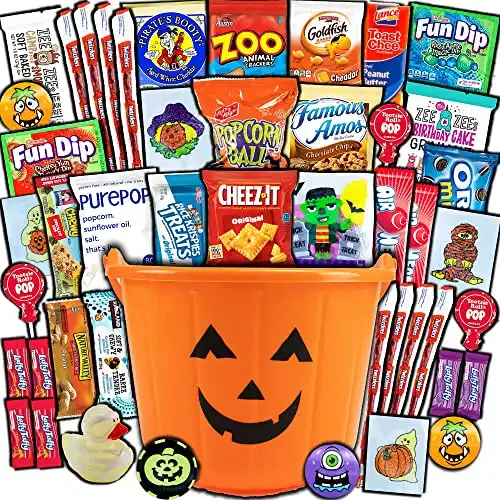 As you can see, you can put pretty much anything and everything inside a Spooky Basket, all the better if they evoke feelings of Fall coziness and Halloween spooky vibes.
NOTE: This might seem obvious, but when putting the basket together, make sure you only include things that your "boo" would love. Don't just follow our guides blindly and include everything we say – the more thought you put into it, the better, and make sure to fill the basket with things that they truly love!
Here's an example of a cute activity-heavy Spooky Box which you can buy here: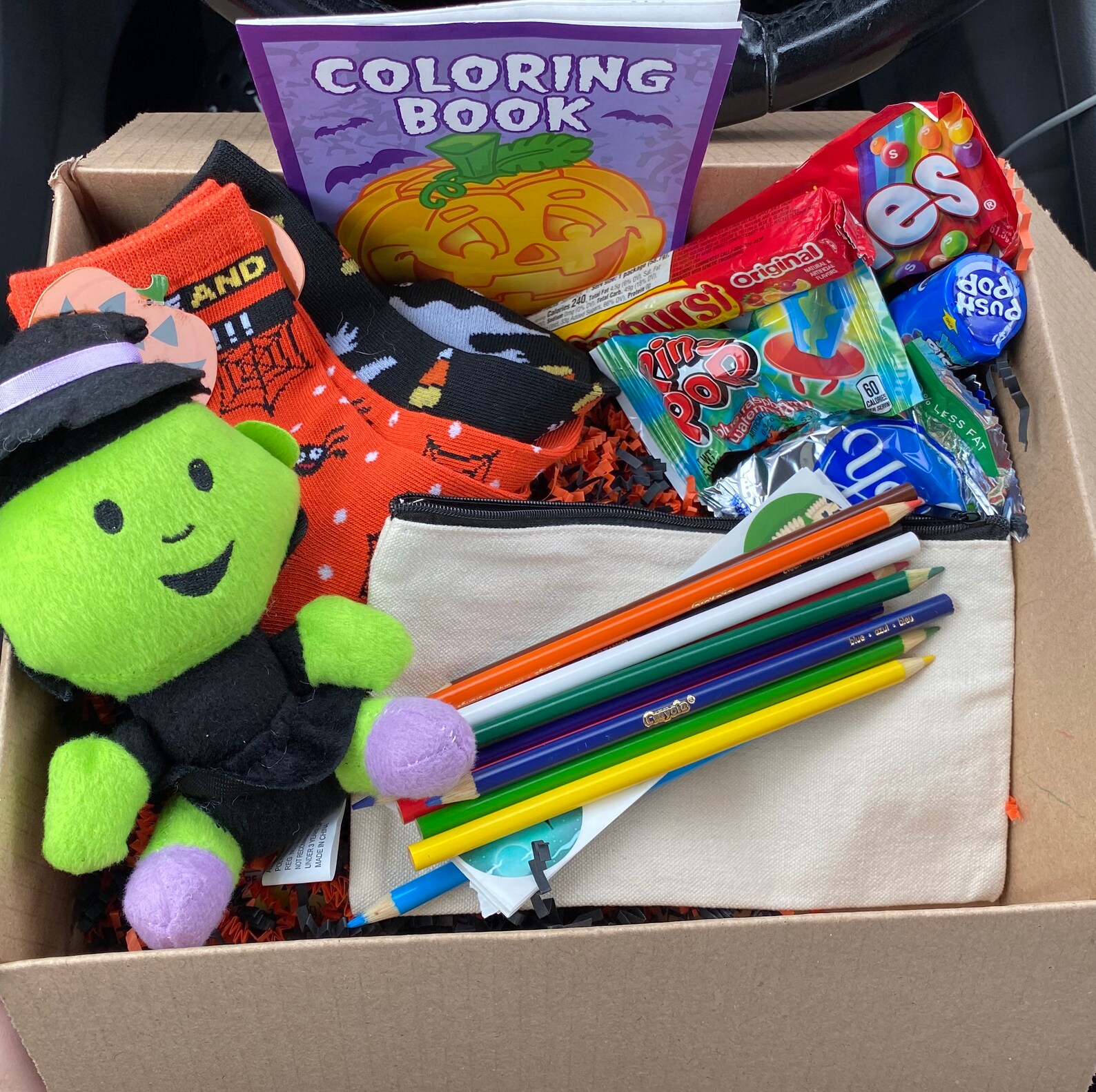 Awesome Spooky Basket Ideas and Inspiration
If crafting isn't your forté, the good news is there are a LOT of epic premade spooky baskets you can get online these days. While the point of a Spooky Basket is of course thoughtfulness and personalization, that doesn't mean you can't take some shortcuts.
If you're lost on what to include in your Spooky Basket, you can easily purchase one of the following as a pre-assembled "base" and then add personal touches like a handwritten note or letter, some inside jokes, an extra special item that they've been wanting, etc. This is the best of both worlds in terms of convenience and thoughtfulness!
Or, if you're unfortunately long distanced from your beloved Spooky basket recipient, these online options are a wonderful alternative to still make them feel loved!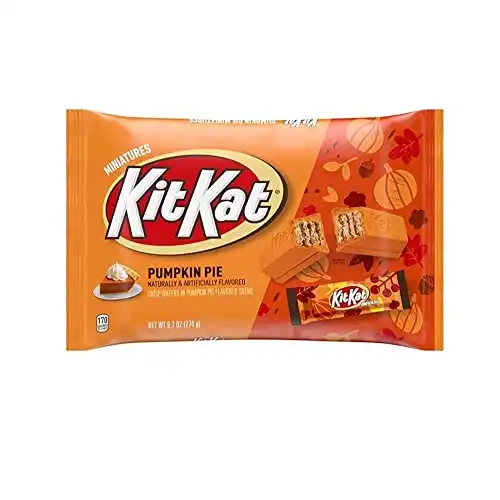 Here are some spooky baskets we love from Etsy:
This awesome witchy Spooky Basket
If you're looking for adorable Spooky Basket inspo, this customizable one from GlamarieCreationsCo is perfection. Not only can you get your boo's name personalized on the basket/bucket itself, you can also personalize the reusable Starbucks cup too. This fun set includes a reusable skeleton cup, a treat coffin, Halloweeny sugar cookies, different snacks and even shot glasses.
The best part? These baskets are customizable so you can easily request something specific, making your job that much easier.
Click here to check out more photos and prices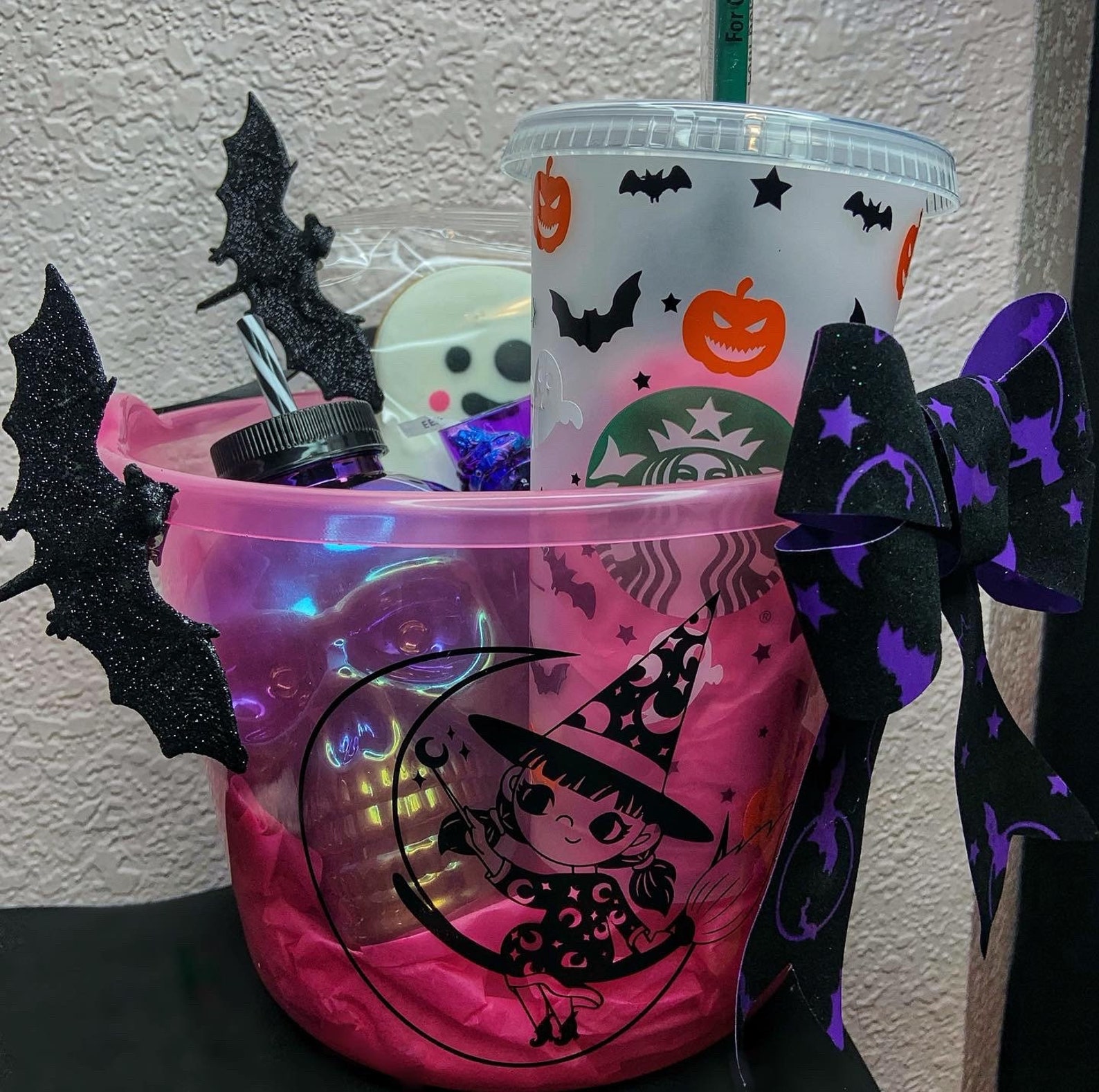 This skeleton-themed Spooky Basket
Another great idea is to pick a specific theme, so rather than a general Halloween one, go with skeletons, or their favorite spooky movie. This skeleton-themed Spooky Basket from Beyond Baskets Design is a great example of how cool it can look to stick with a theme. This basket comes with skeleton string lights, a bat skeleton, a light up lantern and tons of fun treats.
Click here to check out more photos and prices.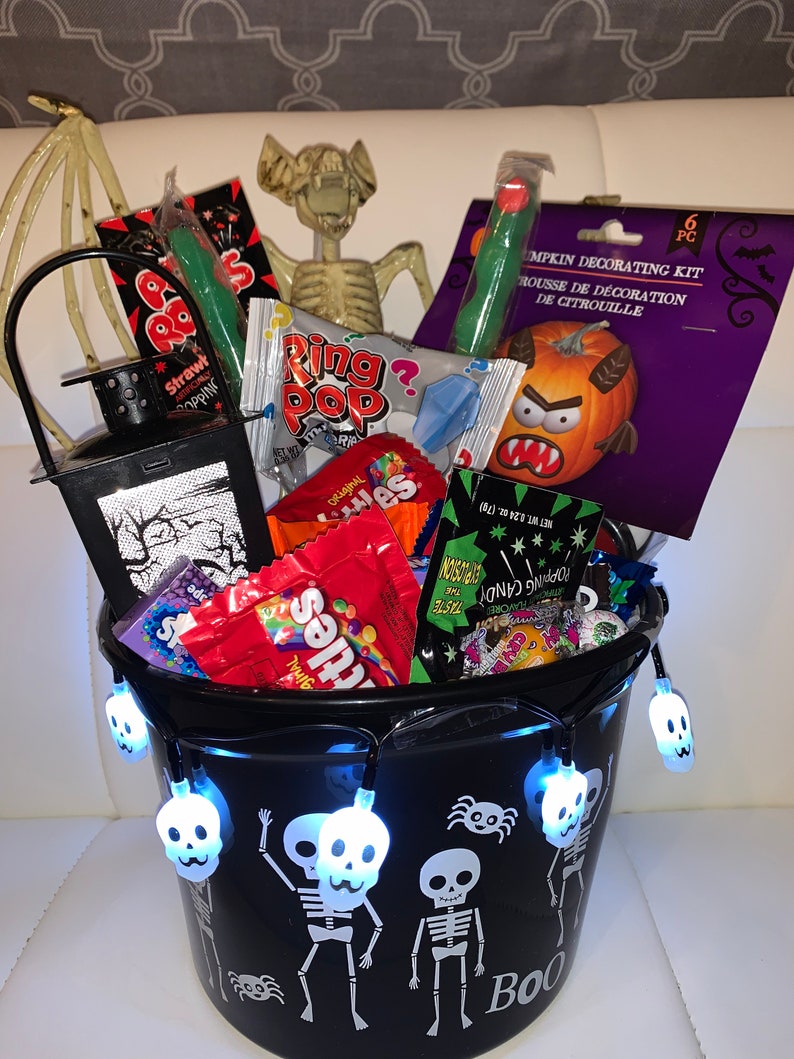 This home/lifestyle Spooky Basket
Let's be honest: Spooky Baskets aren't exactly the healthiest gifts out there, but here's the good news: there are definitely ways to adjust the basket to your recipients' taste and lifestyle.
One alternative Spooky Basket idea we love is this one from Sweet Honey Home Co. with all the spooky vibes of a great Spooky Basket, but with non-candy goodies like a succulent, candle and even an optional bath bomb.
Click here to check out more photos and prices.
This wellness-themed Spooky Basket
This wellness Spooky Basket from Nourishable is SO CUTE. This would be another great alternative to the classic candy + snack filled Spooky Basket, but with all the best Halloweeny vibes in tact. Filled with on-theme bath salts, bath bombs, and goat milk brain soaps, this would be the perfect Spooky basket idea for a recipient who prefers self-care over calories.
Click here to see more photos and reviews.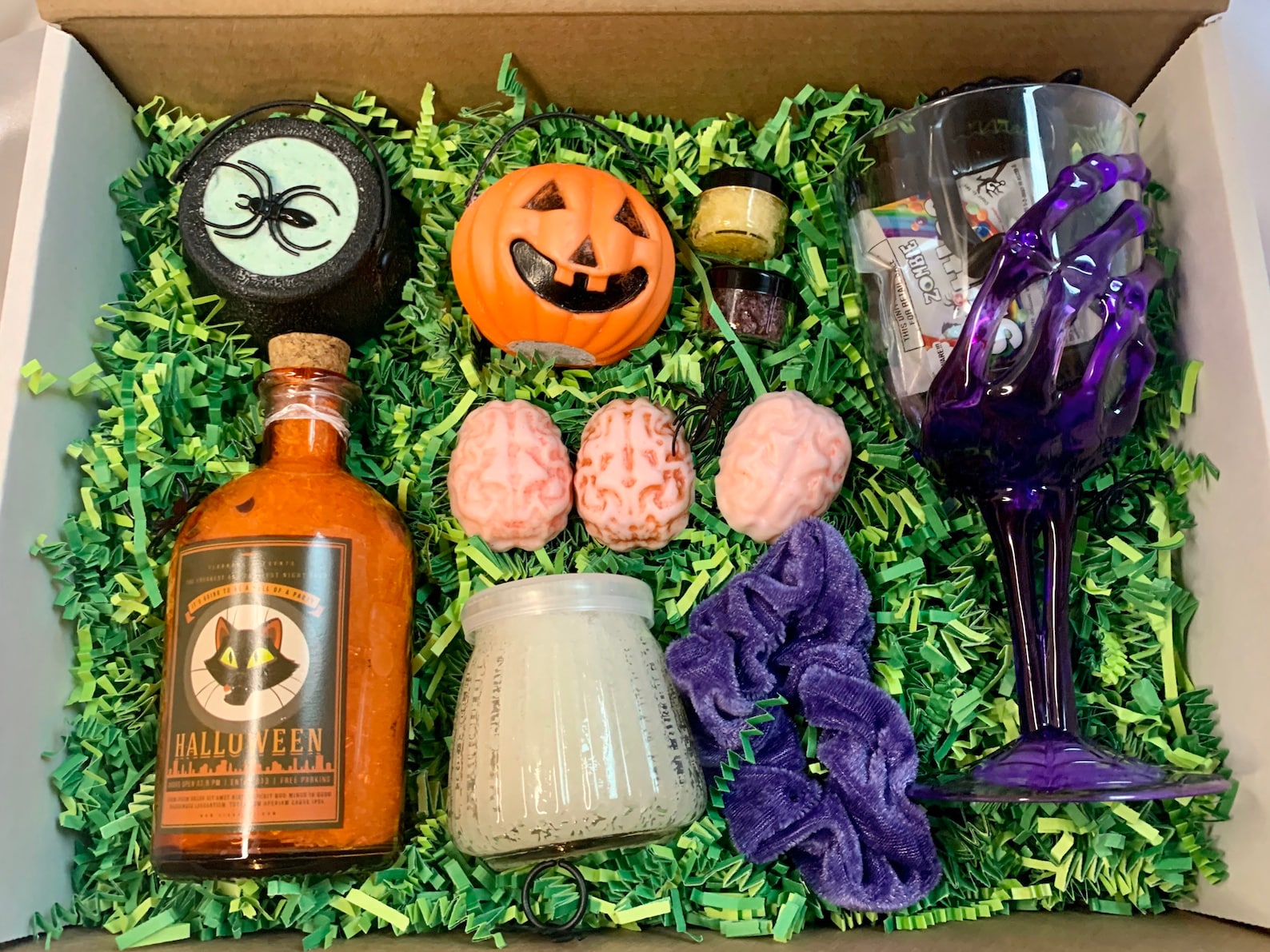 This ultra cozy Fall-themed Spooky Basket
For a not-so-spooky Spooky Basket idea, this Fall-themed one from QF Lashes is SO cute. With an adorable mix of Fall and Halloween home decor, plus personal goodies and other lash products from their shop, this would be a great Spooky basket idea that focuses more on practical gifts than just snacks.
Click here to see more photos and reviews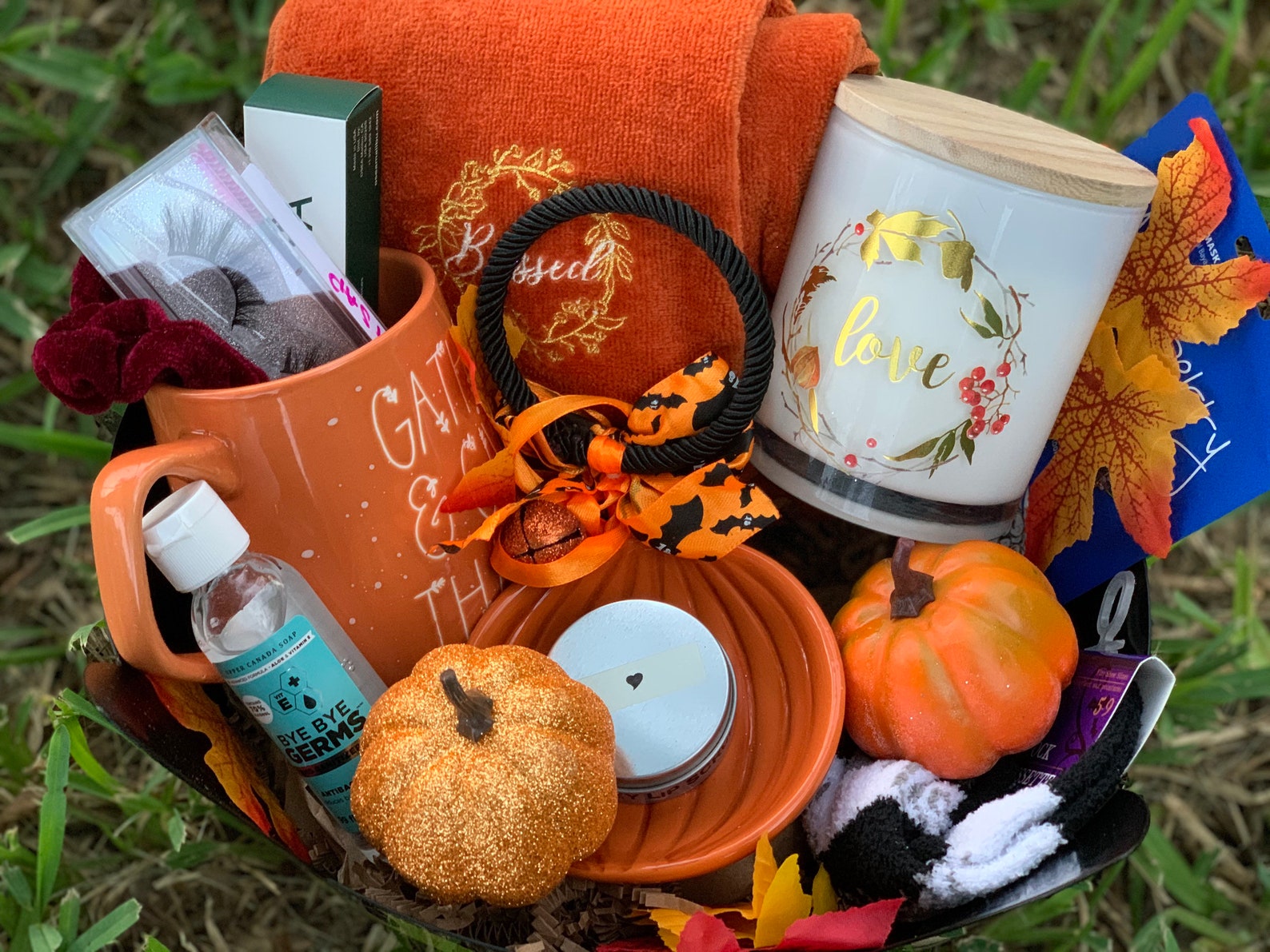 This fun mini Spooky Basket
This cute Spooky Basket from MandMEmbellishments shows the importance of cute presentation and being on theme!
This box is filled with a Halloweeny Starbucks cup, some Halloween-themed socks, and optional add-ons like the candy of your choice and even a scented candle. While this is smaller than some of the more elaborate Spooky Baskets you see out there, it's super cute and perfectly thoughtful, especially if you're able to add in a personal handwritten note and some other special goodies you know the love.
Click here to check out more photos and prices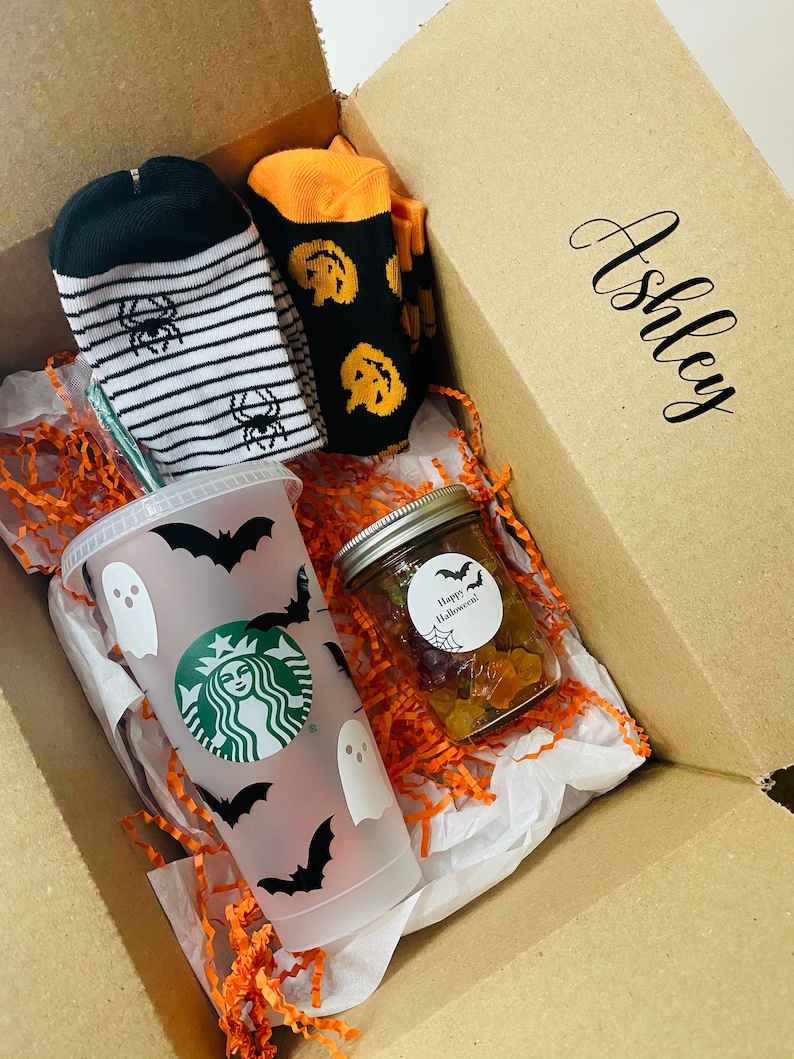 Best of luck with your own Spooky Basket!
We hope you found this Spooky basket guide helpful. Let us know in the comments if you have any more questions!