*FYI - this post may contain affiliate links, which means we earn a commission at no extra cost to you if you purchase from them. Also, as an Amazon Associate I earn from qualifying purchases. Check out our Privacy Policy and Disclosure. for more info.
If you're hunting for the best Saint Patrick's Day quotes and sayings, look no further – you've just found your pot of gold.
Yup – it appears you have the luck of the Irish on your side today, because we've done all the quotes research for you, which means more time to curate your green outfit and stock up on Guinness.
Below, you'll find a collection of the best Saint Patrick's Day quotes and sayings for all your wishing, gifting, and cheersing needs. We hope you find them useful!
PS: For more caption ideas, you might also like our full list of St Patrick's Day Puns for Instagram Captions.
Pin for later: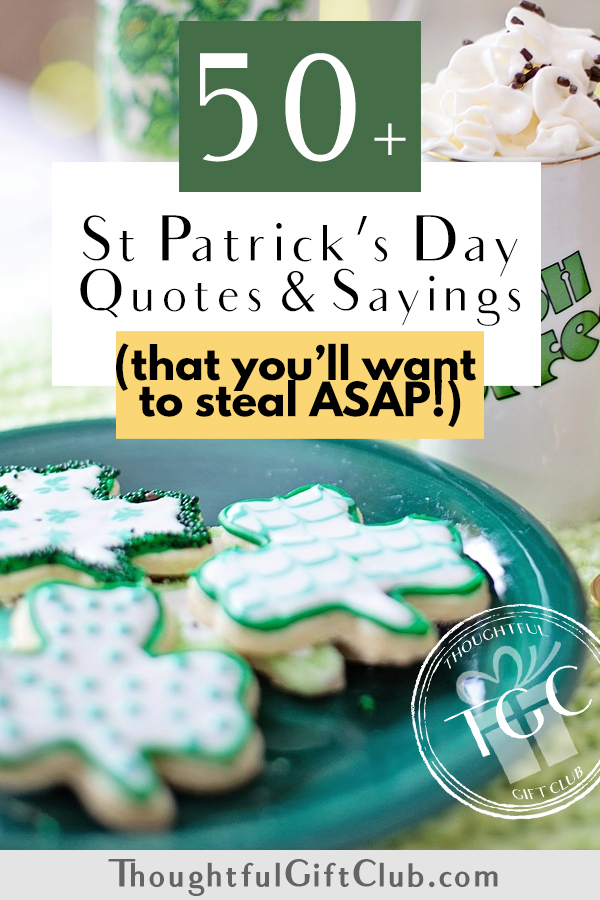 The Best Saint Patrick's Day Wishes and Sayings
Looking to wish someone a Happy Saint Patrick's Day, or better yet, need something to say while giving a St Paddy's Day toast? Ireland is a country full of wonderfully wise proverbs and blessings that are perfect for that exact purpose.
Here are some of our favourites:
May the winds of fortune sail you, may you sail a gentle sea, may it always be the other guy who says this drink's on me.
May luck be your friend in whatever you do and may trouble be always a stranger to you.
May you live as long as you want but never want as long as you live.
May the most you wish for be the least you get.
May the lilt of Irish laughter lighten every load.
May the best day of your past be the worst day of your future.
May you be in heaven a full half hour before the devil knows you're dead.
May the roof above your head never fall in, and those gathered beneath it never fall out.
May the Irish hills caress you.
May her lakes and rivers bless you.
May the luck of the Irish enfold you.
May the blessings of Saint Patrick behold you.
Walls for the wind,
And a roof for the rain,
And drinks beside the fire –
Laughter to cheer you
And those you love near you,
And all that your heart may desire!
May good and faithful friends be yours, wherever you may roam.
May love and laughter light your days and warm your hearth and home.
May the luck of the Irish possess you.
May the devil fly off with your worries.
May God bless you forever and ever.
Here's health and prosperity,
To you and all your posterity,
And them that doesn't drink with sincerity,
That they be damned for all eternity.
Wishing you a pot o' gold,
And all the joy your heart can hold.
Here's to a fellow who smiles
When life runs along like a song.
And here's to the lad who can smile
When everything goes dead wrong.
May the blessings of each day
Be the blessings you need most.
May brooks and trees and singing hills
Join in the chorus, too.
And every gentle wind that blows
Send happiness to you.
May the leprechauns be near you,
To spread luck along your way.
And may all the Irish angels,
Smile upon you St. Patrick's Day.
May the dreams you hold dearest,
Be those which come true,
The kindness you spread,
Keep returning to you.
My Friends are the best friends
Loyal, willing and able.
Now let's get to drinking!
All glasses off the table!
May the joys of today
Be those of tomorrow.
The goblets of life
Hold no dregs of sorrow.
"Irish luck, aye, that I've got.
A four-leaf clover—aye, that too.
I'll tell ye, lassie, what I've not,
A lucky Irish kiss from you!"
― Richelle E. Goodrich
St. Patrick was a gentleman
Who through strategy and stealth
Drove all the snakes from Ireland.
Here's toasting to his health.
But not too many toastings
Lest you lose yourself and then
Forget the good St. Patrick
And see all those snakes again.
For each petal on the shamrock
This brings a wish your way
Good health, good luck, and happiness
For today and every day.
May your troubles be as few and as far apart
As my Grandmother's teeth.
The Best Quotes About Saint Patrick's Day
Maybe you're looking for quotes that are about St Patrick's Day. In that case, we have a few options for you too. Here are some St Patrick's Day quotes all about the holiday.
"St. Patrick's Day is an enchanted time—a day to begin transforming winter's dreams into summer's magic." – Adrienne Cook
"Yeah, it's St. Paddy's Day. Everyone's Irish tonight." – Boondock Saints (Norman Reedus)
"For the whole world is Irish on the Seventeenth o' March!" – Thomas Augustine Daly
"St. Patrick—one of the few saints whose feast day presents the opportunity to get determinedly whacked and make a fool of oneself all under the guise of acting Irish." – Charles M. Madigan
"Every St. Patrick's Day every Irishman goes out to find another Irishman to make a speech to." – Shane Leslie
Saint Patrick's Day is a day to eat, drink, and be Irish.
Saint Patrick's Day is a day to celebrate luck and joy. Let's make the most of it!
Saint Patrick's Day without Guinness is a mistake for which you'll pay beerly.
On Saint Patrick's Day, it's not over til it's Clover.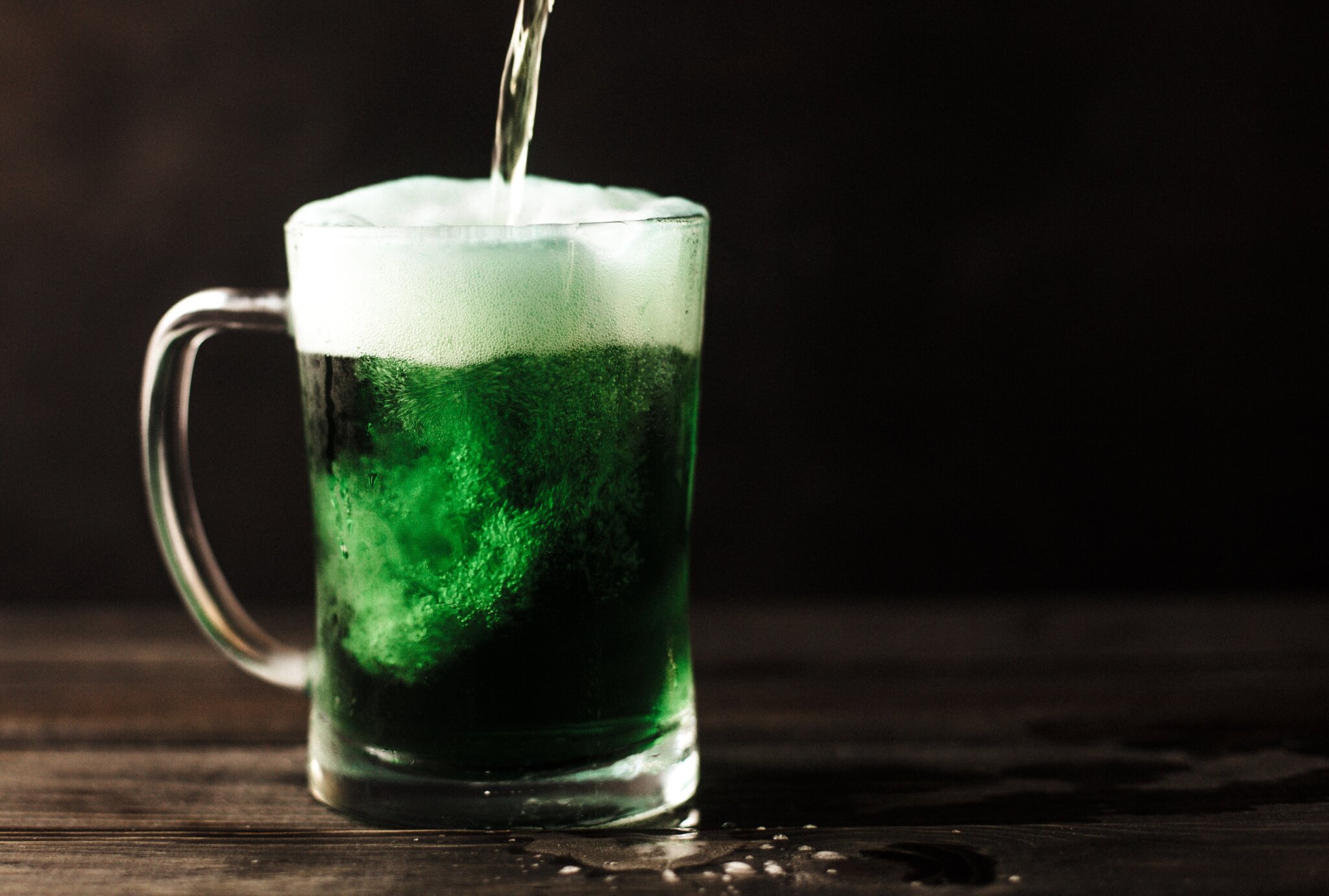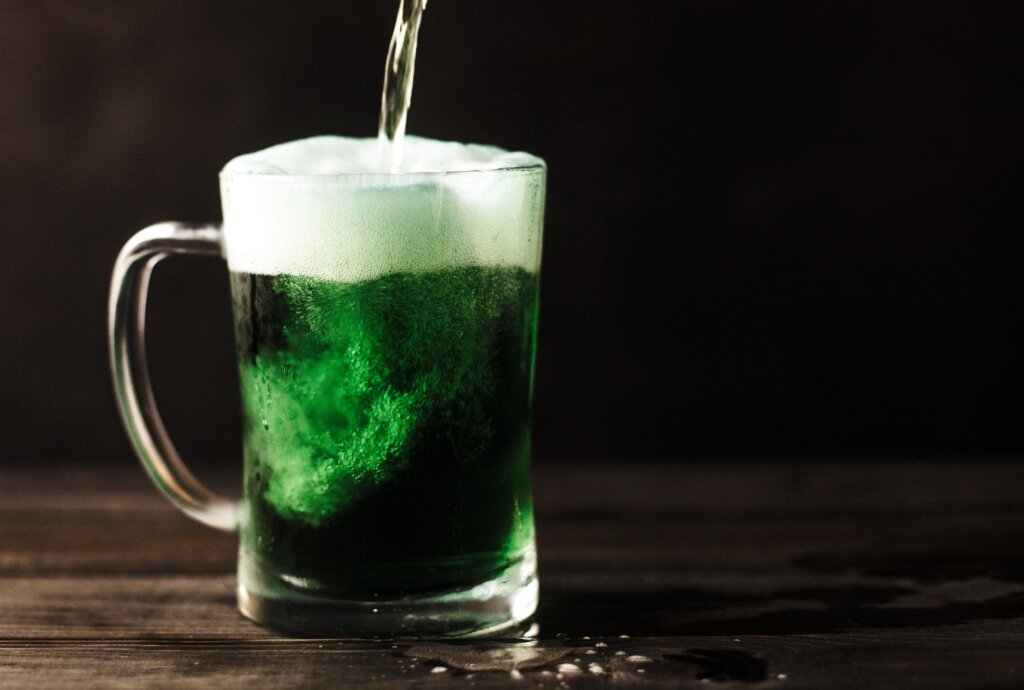 Saint Patrick's Day Quotes About Ireland/Being Irish
Looking forward to celebrating your Irish pride this St Paddy's Day? Here are some wonderful quotes about the joys of Ireland and being Irish. These are some perfect St Patrick's Day quotes to bust out if you want to flaunt your Irish roots!
"If you're Irish, it doesn't matter where you go—you'll find family." – Victoria Smurfit
"Whether I drink often or just once in a while; I'm always sure to raise a glass to the dear old Emerald Isle." – Pat Maloney
"I'm Irish! When I feel well I feel better than anyone, when I am in pain I yell at the top of my lungs, and when I am dead I shall be deader than anybody." – Morgan Llywelyn
"I'll always be Irish
'cause that's how I began
I'll always be Irish
I'll say that to any man" – the Happiest Millionaire
"The great Gaels of Ireland are the men that God made mad,
For all their wars are merry, and all their songs are sad." – G.K. Chesterton
"For you can't hear Irish tunes without knowing you're Irish, and wanting to pound that fact into the floor." – Jennifer Armstrong
"In Ireland, the inevitable never happens, and the unexpected constantly occurs." – John Pentland Mahaffy
"When anyone asks me about the Irish character, I say look at the trees. Maimed, stark and misshapen, but ferociously tenacious." – Edna O'Brien
"Not only are the Irish some of the prettiest and most eloquent people alive, but they also know how to have fun better than pretty much anyone on the planet." – A.D. Aliwat
Ireland, it's the one place on earth
That heaven has kissed
With melody, mirth,
And meadow and mist.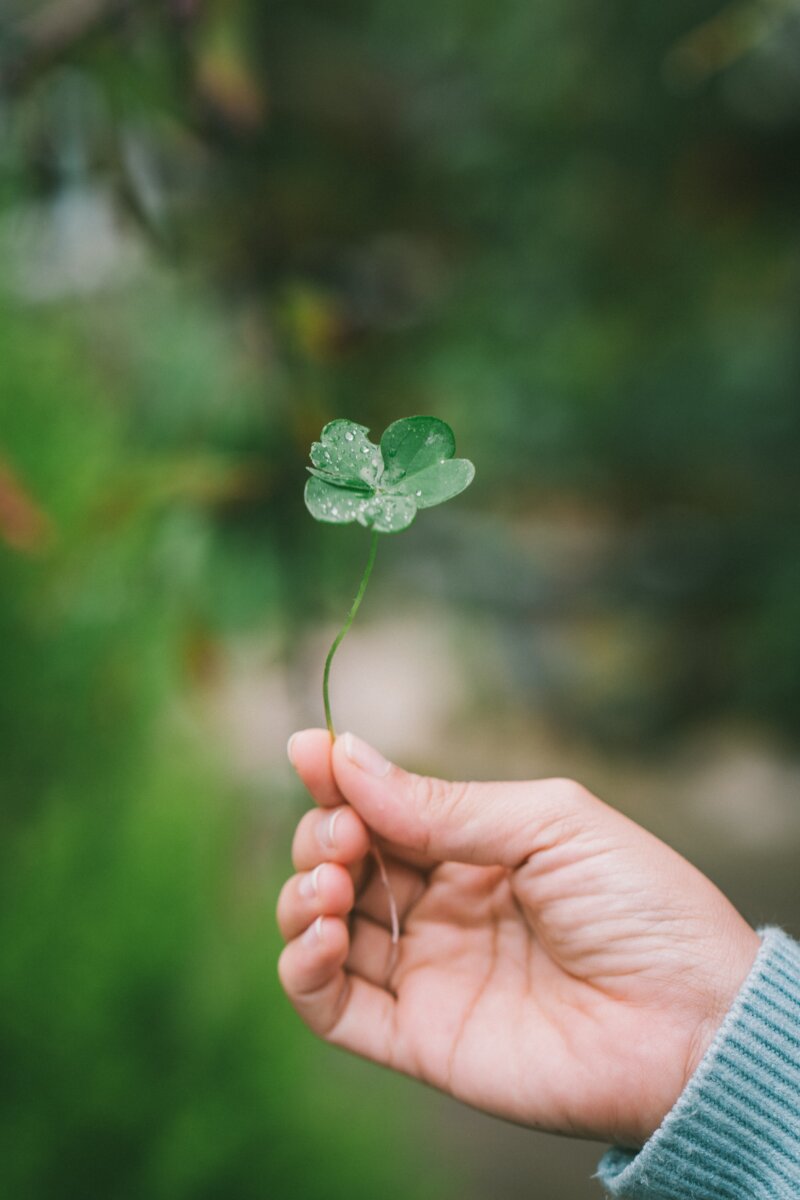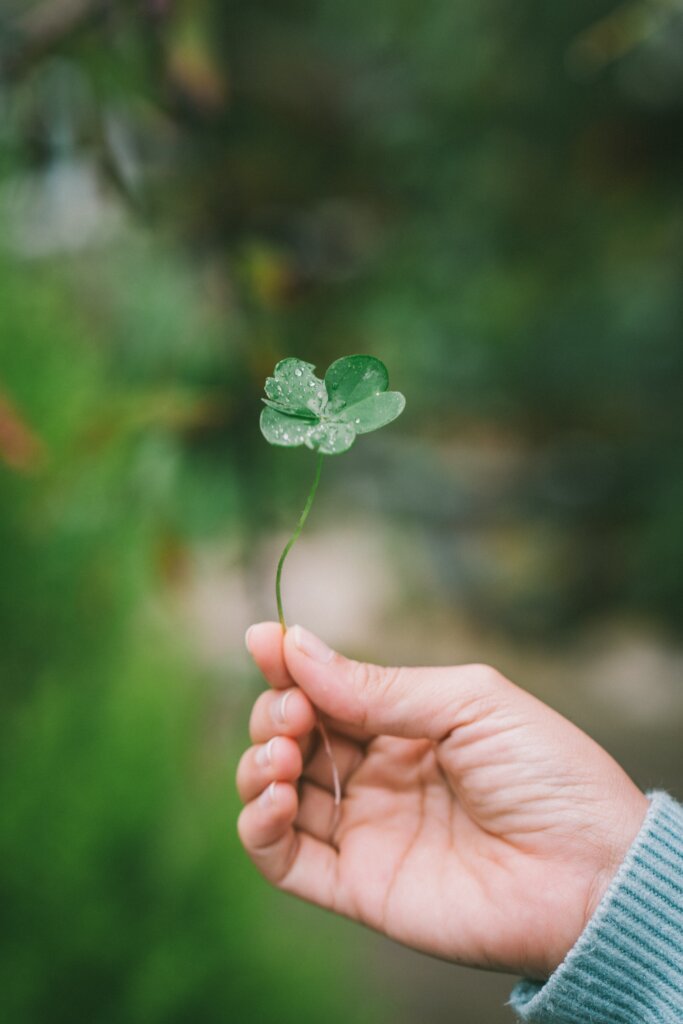 St Patrick's Day Instagram Caption Ideas
Lastly, looking for some fun and witty little St Patrick's Day sayings to throw into a greeting card or Instagram caption? Here are some ideas!
PS: For more caption ideas, you might also like our full list of St Patrick's Day Puns for Instagram Captions.
Eat, drink, and be Irish.
Keep calm and Leprechaun.
Rest assured – the Paddy don't start til I walk in.
Call it the luck of the Irish, but I couldn't be luckier to have these ones in my life.
Let the St Paddy's festivities be-Guinness!
Sham-rocking' and rollin' for St Paddy's Day today!
Plenty of pitchers to be drunk tonight, and all I can say is… ooof: Game Clover.
Do you have any more St Patrick's Day Quotes or Sayings to Add?
Let us know in the comments1