*FYI - this post may contain affiliate links, which means we earn a commission at no extra cost to you if you purchase from them. Also, as an Amazon Associate I earn from qualifying purchases. Check out our Privacy Policy and Disclosure. for more info.
Let me guess: you're in dire need of tips on what to buy the valiant Gryffindor in your life. Well, don't worry – this list of amazing Gryffindor gifts is here to help.
From fun Gryffindor gear to awesome HP must-haves like robes, wands and more, this list of gifts is sure to dazzle any gift recipient you have on your list, even if it's just yourself!
Below, you'll find some foolproof gift ideas for Gryffindors that will have you swimming in brownie points for years to come. Enjoy!
Pin for later: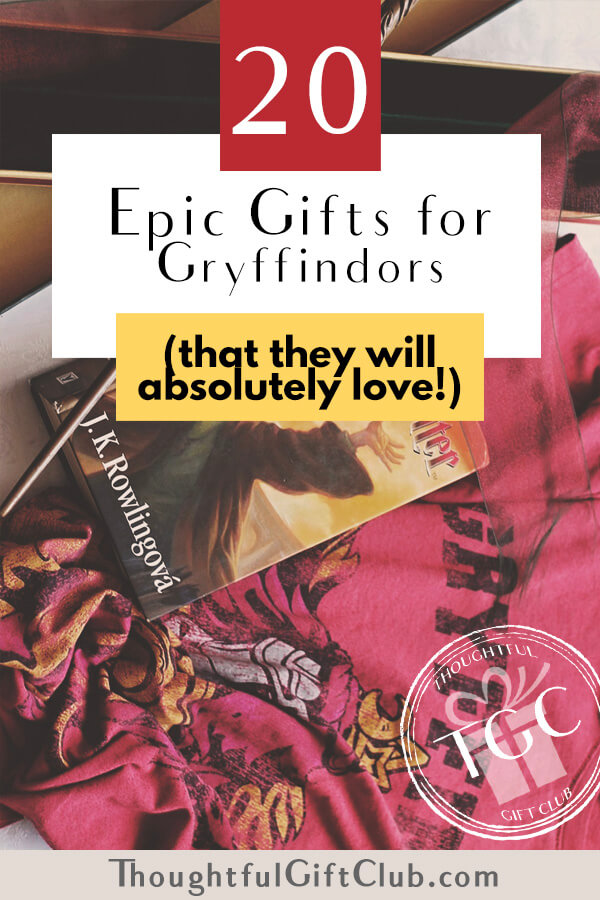 Gryffindor Themed Gifts Under $20
One of the best things about buying something Gryffindor themed is the fact that it doesn't actually have to cost a lot. In fact, there are plenty of interesting Gryffindor gift ideas out there that won't even set you back more than twenty bucks. Here are some of our top picks.
This awesome Gryffindor Coffee Mug
There's nothing quite like a good cup of coffee in the morning, all the better if it's served up in a wonderfully magical mug. If you want to gift something that's both fun and practical, this Gryffindor cauldron mug is a fine choice, with a whimsical shape that will have any Harry Potter fan oohing and ahhing. Click here to price check!
Looking for more HP mug inspo? Click here for a roundup of fun Harry Potter mugs.
This cute Gryffindor Keyring/Keychain
While Gryffindors are known for their brave and daring nature, sometimes practical (somewhat boring) gifts are a necessity. One very practical but still fun Gryffindor gift option is a keychain! They have tons of cute ones, but we're partial to simple ones like this one with the crest. Click here to price check.
This Cool Gryffindor Notebook
Gryffindors might not be known for their studious nature quite like Ravenclaws are, but if your gift recipient is more a Hermione than a Ron, then a neat little notebook might make an awesome gift idea. There are of course plenty of different Gryffindor themed notebooks out there that you can choose from, but here is a pretty one with the Gryffindor crest in gold. Click here to check out the options.
Framed Gryffindor Quotes
If you think your Gryffindor might need some new decor up on their walls, consider getting them this poster to remind them of their roots and key traits. This particular poster is a digital download, which means you can easily buy it and print it yourself then get it framed. This makes it an ideal option for a last-minute gift.
Click here to check prices and reviews.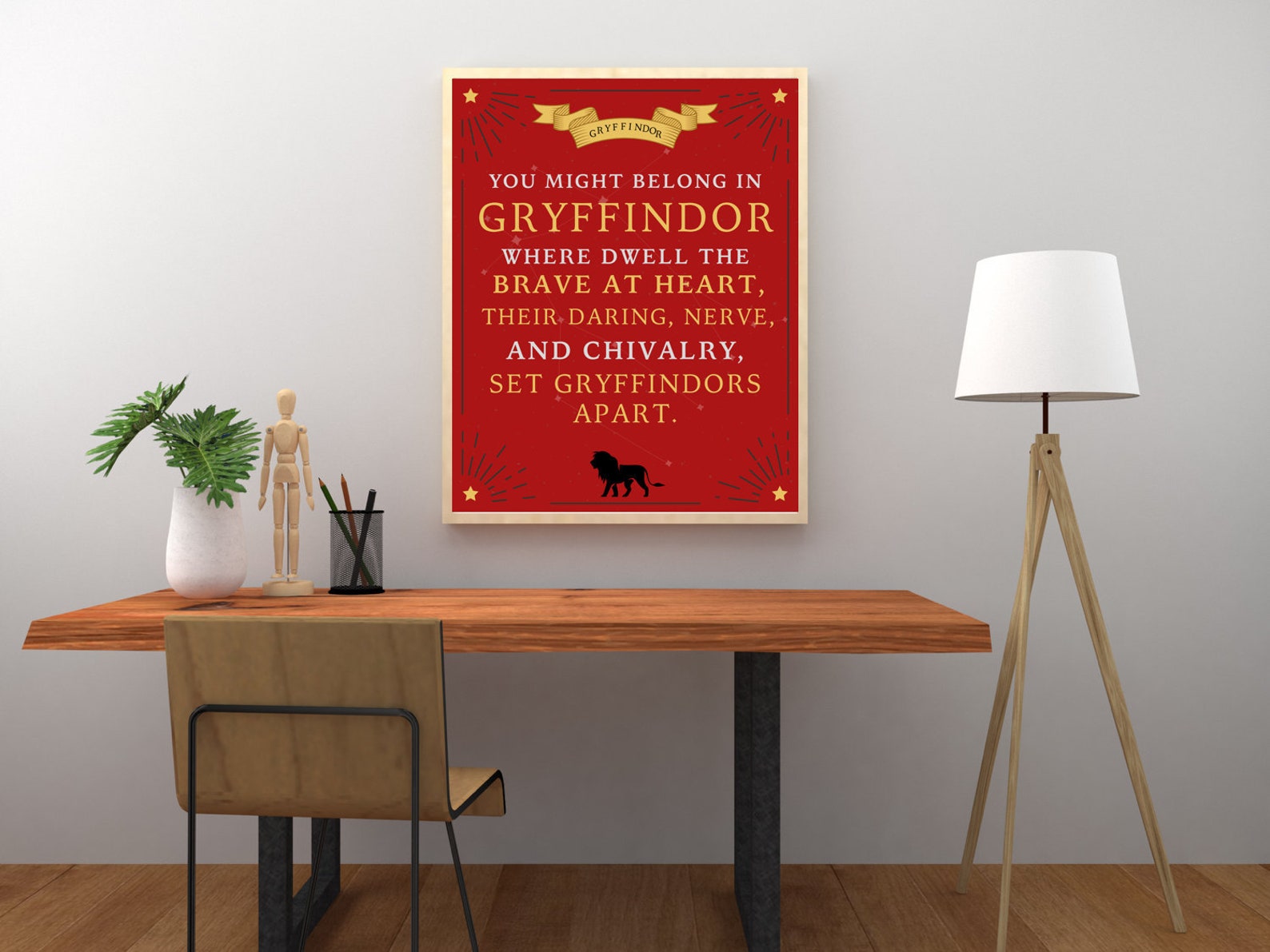 Cool Gryffindor Pillowcase
While we've all probably dreamt at one point or another of having a dorm as cool as Hogwarts, one easier way to bring the HP theme to bedtime is simply some awesome Harry Potter bedding. While a full-on cover/duvet set might be a bit much, some Gryffindor pillowcases might be the best practical yet fun gifrt you can get. Click here to price check.
This Gryffindor hat
At first glance, this cool snapback could be mistaken for repping any regular sports team, but make no mistake: this hat is a proud declaration of one's Hogwarts House! If you think your Gryffindor would love to subtly rep heir house on a daily basis, this cap might be an excellent gift idea. Click here to price check.
This spiffy Gryffindor tie
What Harry Potter fan hasn't dreamt of getting all decked out in Hogwarts robes and getting to tie their ties and rock the coolest school uniforms in existence? While full-on robes can be a costly endeavour (more on this below), one awesome little cost-effective gift could be just a Gryffindor tie. The red and gold sure look good together. There's lots of options but we're partial to this one with a crest. Click here to price check.
This super-cute Gryffindor bowtie
Bowties are certainly an acquired taste, but if you're shopping for a Gryffindor with a quirkier sense of style, then this is genuinely THE perfect gift, and incredibly cost effective too. This one has a very cute striped pattern on one side and the Gryffindor crest on the other. Click here to check prices and reviews.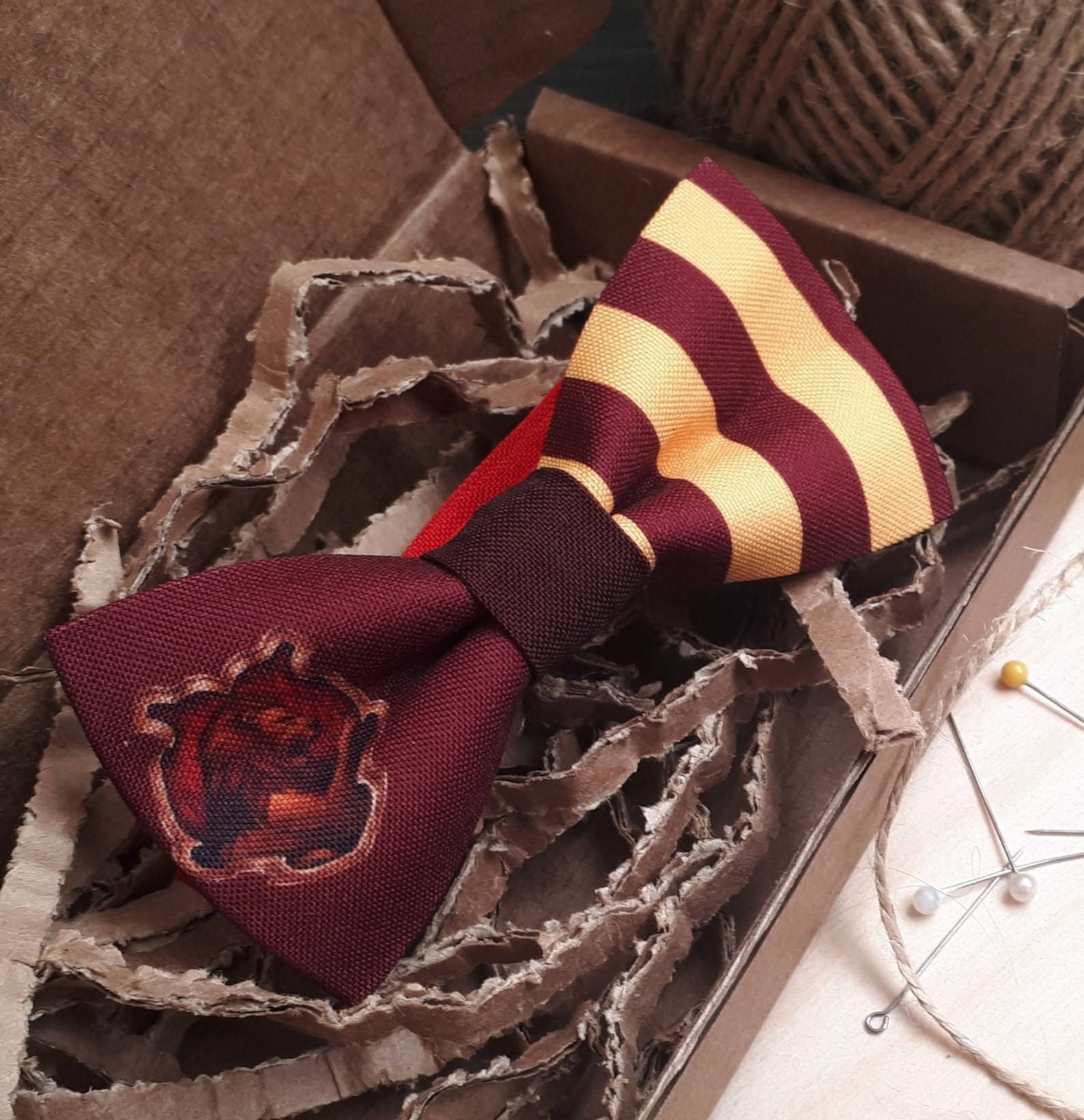 Adorable Gryffindor Lion pins & stationary
Last but not least, for a truly adorable and aww-worthy Gryffindor-themed gift, consider getting your recipient something related to the house's awesome symbol, the lion! There are a lot of cutesy pins and stationary featuring the Gryffindor lion that you can buy. Click here to check out the options.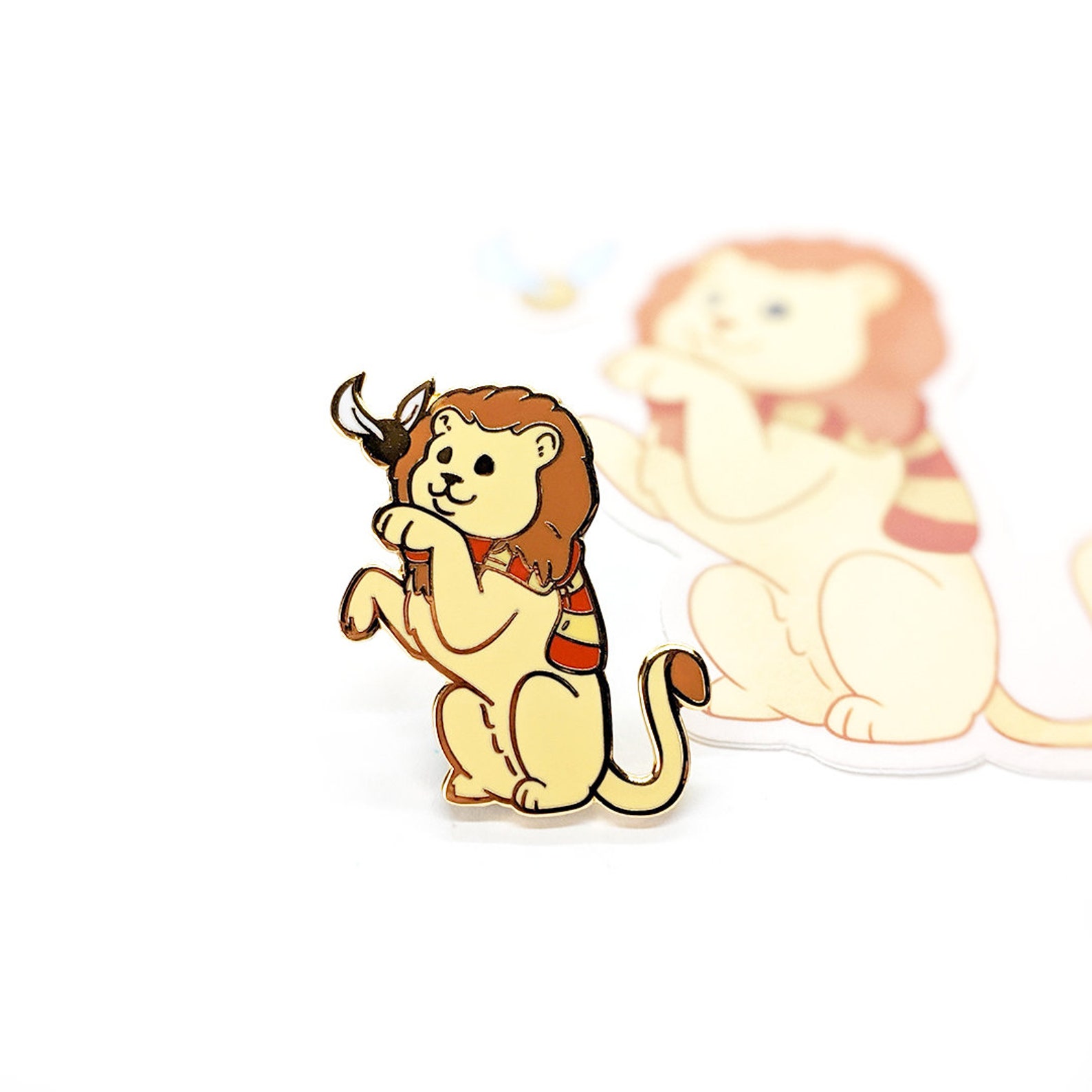 Gryffindor Things that Cost $20-$50
While you certainly don't need to spend a lot to get a great Gryffindor gift, splashing out a bit of extra cash always opens up the door to more epic gifting opportunities. Here are a few more expensive gift ideas for Gryffindors that still keep you under $50.
This warm Gryffindor scarf
You can't go wrong when you give the gift of coziness, and this deluxe knitted Gryffindor scarf is an excellent choice if you're looking for a nice gift that is both practical and oh so chic. Click here to price check.
This comfy Gryffindor hoodie
If you can imagine that your Gryffindor gift recipient would love the world to know which house they belong, then a nice hoodie is an excellent gift idea that is both cost-friendly and practical… plus you can gloat and feel a twinge of satisfaction every time you see them wearing it. There are loads of great Gryffindor hoodies out there that you can buy. Click here to browse the options.
This badass Gryffindor goblet
Okay, but seriously though, can you think of a more epic drinking vessel? Whether for practical chugging purposes or simply for decoration, you can't go wrong with this beautiful goblet with a Gryffindor crest over top. If you're feeling extra generous, you might even consider getting them a full set with the other houses too. Click here to price check.
This beautiful Gryffindor blanket
For some Gryffindor-inspired home decor, one excellent option is this cozy little throw blanket which features the Gryffindor crest. I mean, take one look and tell me you can't imagine it in some kind of magical library? Click here to price check.
This gorgeous Gryffindor necklace
For a beautiful and truly unique gift, a nice Gryffindor-themed necklace would be a great idea. There are plenty of options out there, but this one is our personal favourite thanks to its gorgeous yet subtly magical design.
NOTE: There is limited stock on these left so if you are considering buying it, I'd recommend to grab it ASAP. Click here to check its availability.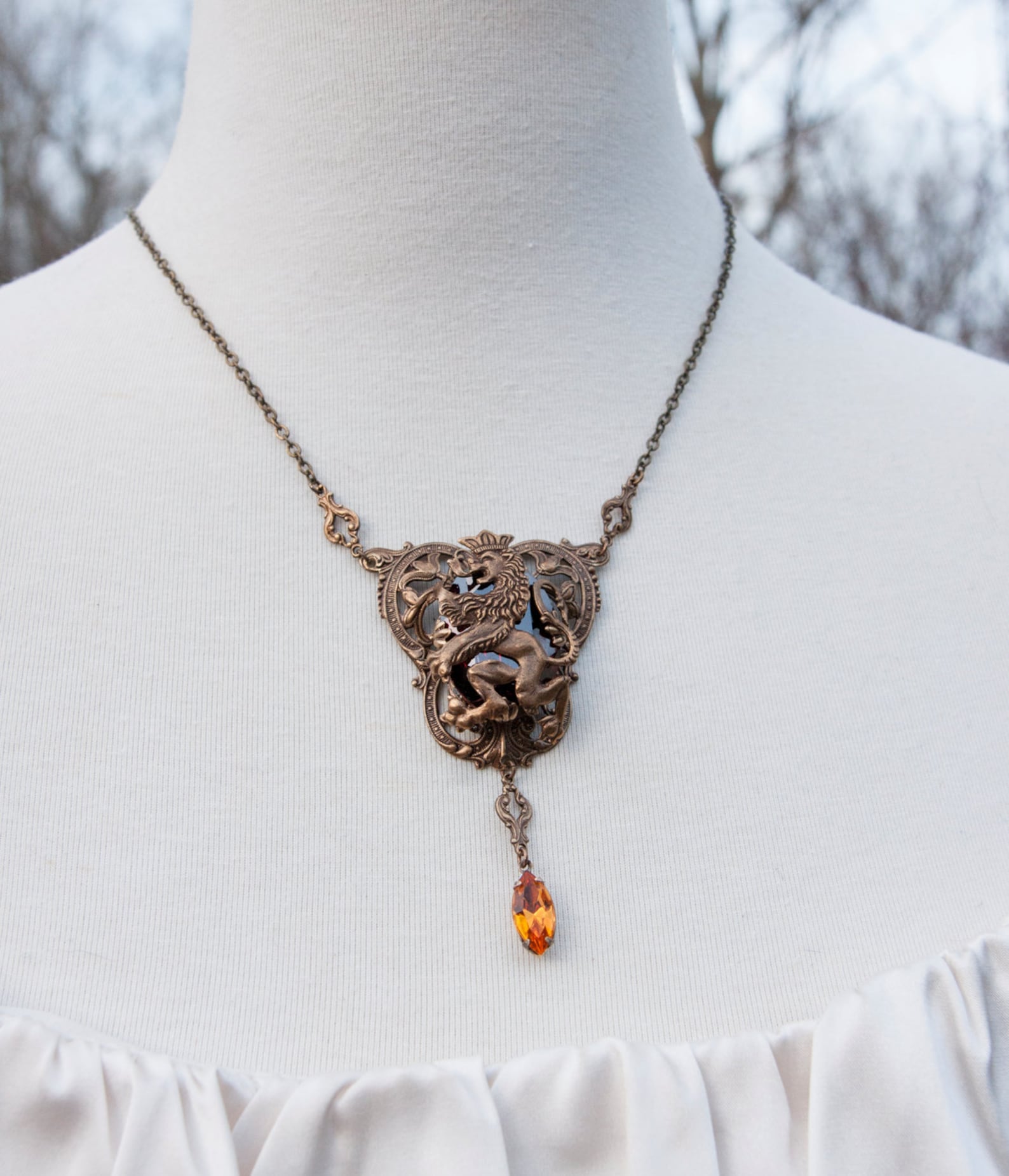 Gifts for a Gryffindor that Cost $50+
Lastly, if you don't mind splurging a little bit to treat that special Gryffindor in your life, here are some gift ideas that do cost over $50 but are well worth the splurge.
Authentic Gryffindor robes
I told you we'd come back to the robes. Okay, so maybe they're not cheap, but these robes are the real deal and are actual replicas of the ones featured in the film. The one pictured below is Hufflepuff but you can of course choose your preferred house. Click here to check out the options.
A beautiful Gryffindor wand
Fact: every Harry Potter fan who has ever existed would be delighted to receive a wand, which is what makes it such a genius Gryffindor gift idea. Now, there are tons of wands out there to choose from, so your best bet would be to get them the wand that belongs to their favorite wizard.
That said, if you're not sure who their favorite wizard is, Harry's wand might be a good place to start. Click here to check the price and reviews.
This gorgeous Gryffindor "designer" bag
Say goodbye to Chanel and LV – Gryffindor is where it's at! While we do truly wish that Hogwarts had a a high fashion label of its own, for now we'll settle for these beautiful 'luxury' bags that have individual house names scrawled across them. These are a chic yet subtle nod to geekery – something we can always get behind! Click here to check out the options.
Custom Gryffindor high tops
If the Gryffindor in question is a fan of cool kicks, there's no better gift idea than a set of custom Gryffindor high tops that feature a red design and of course, a nice Gryffindor crest. This gift isn't cheap, but it is 100% awesome. Click here to check out the options.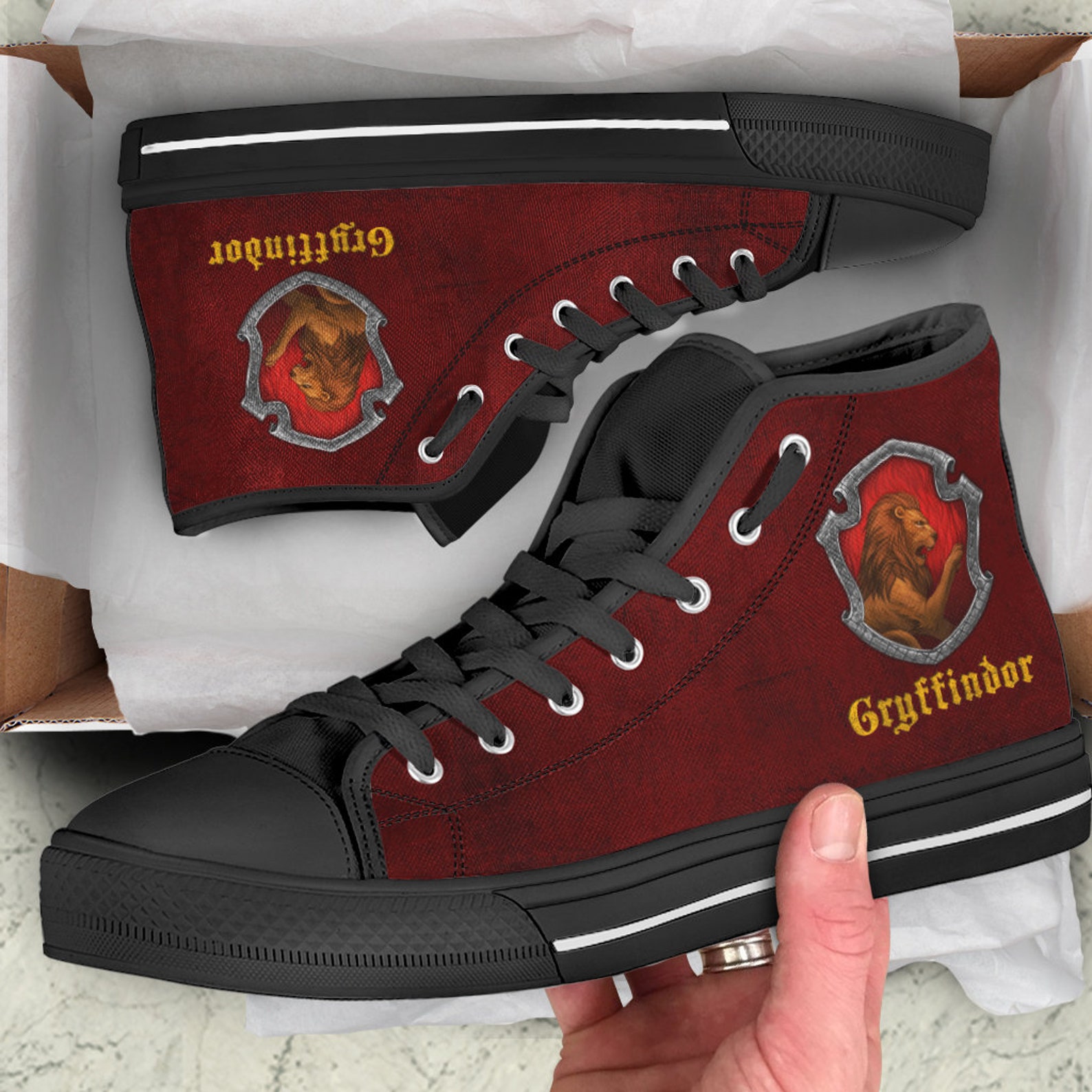 A badass Gryffindor ring
Last but not least, for a wonderful, enduring gift that will allow the recipient to flaunt their house for years to come, consider getting the Gryffindor in your life a nice Gryffindor themed ring. This one has a crest and is simply gorgeous! Click here to price check.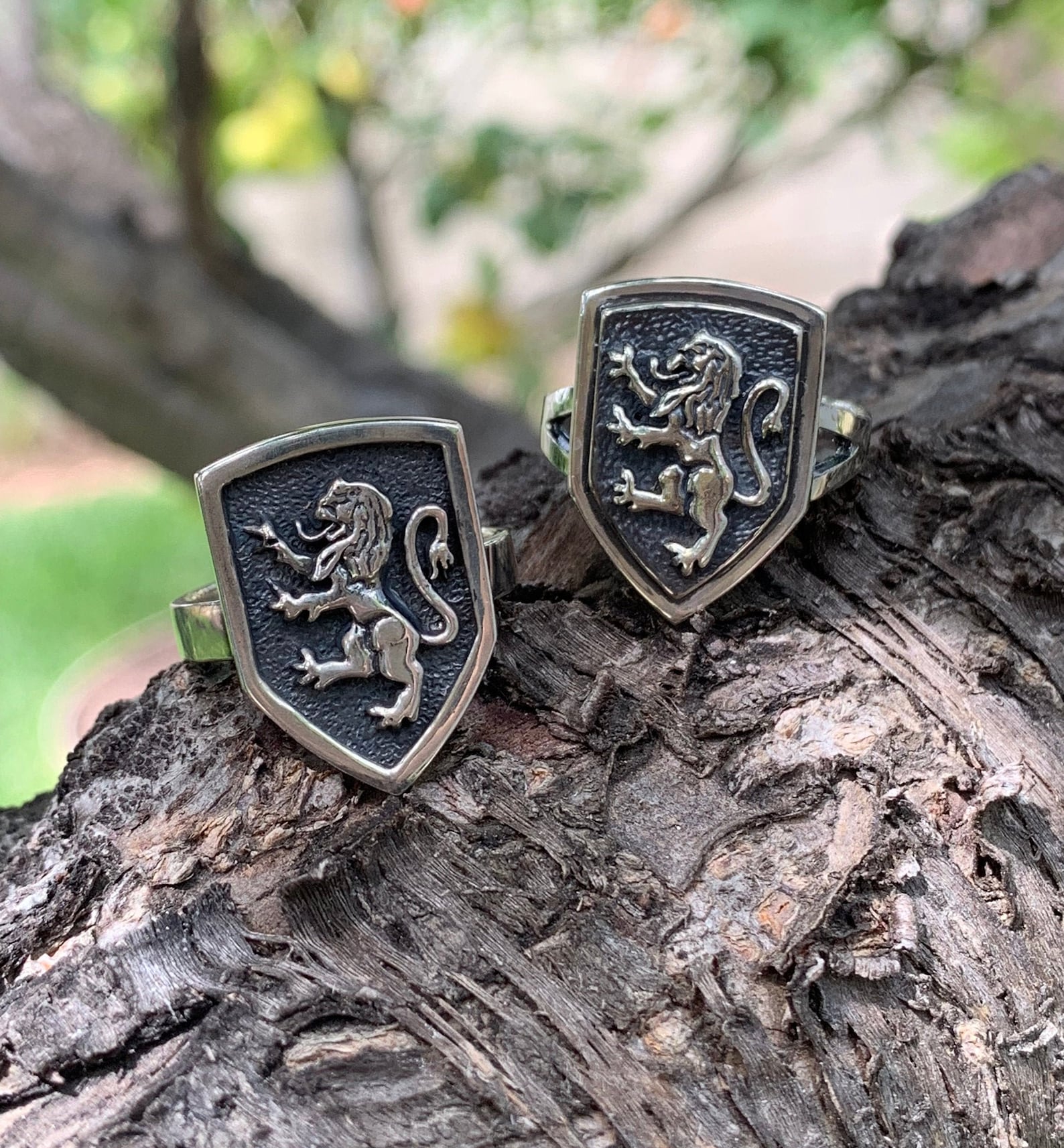 Any more ideas on gifts for Gryffindors?
By now, you should have more than enough epic Gryffindor gear for your wishlist, but let us know in the comments if there are any other Gryffindor things we should add to this list!