*FYI - this post may contain affiliate links, which means we earn a commission at no extra cost to you if you purchase from them. Also, as an Amazon Associate I earn from qualifying purchases. Check out our Privacy Policy and Disclosure. for more info.
If you're currently shopping for a special Ravenclaw in your life (or even yourself!), you might be stressed at the prospect of finding THE perfect gift for someone so creative, witty and smart. Well, have no fear – we've done all the legwork for you and rounded up THE best Ravenclaw gifts out there that you can buy online.
So, whether you're looking for something simple like a Ravenclaw notebook, or perhaps wanting to choose the perfect piece of Ravenclaw gear to gift to your loved one, this roundup has it all. Take it from us, being Harry Potter superfans, we've had tons of time to rummage through the wide selection of gifts out there.
So, sit back, relax, and take a scroll through this list of awesome Ravenclaw gift ideas.
Pin for later: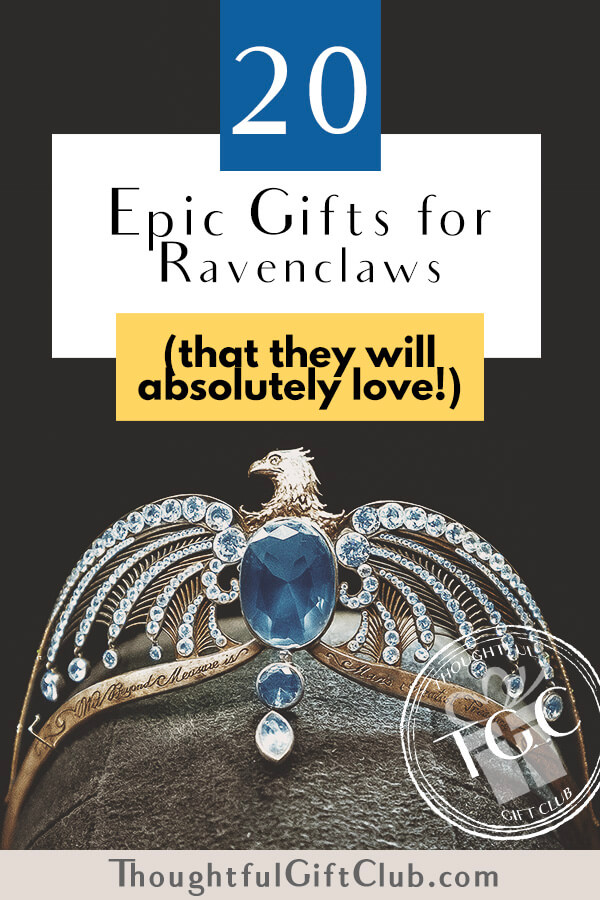 Ravenclaw Themed Gifts Under $20
This awesome Ravenclaw Coffee Mug
Ravenclaws are known to be smart, and we'd venture to guess the Ravenclaw in your life likely has their brain powered by coffee or tea. If this is true, getting a special Ravenclaw mug is one genius gift idea for your genius that they'll not only love, but get plenty of use out of. There's a huge selection of mugs out there that you can choose from, but we're pretty partial to this adorable cauldron-shaped one. Click here to check check.
PS: If you want more HP mug ideas, click here for a roundup of fun Harry Potter mugs.
This cute Ravenclaw Keyring/Keychain
Ravenclaws tend to be proud of their house, so if you want an affordable yet thoughtful little gift, a cute Ravenclaw keychain might just do the trick. This one for instance is a very cute, minimalist one with the Ravenclaw crest. Click here to price check.
This Cool Ravenclaw Notebook
What better gift for a studious Ravenclaw than a beautiful notebook? While we definitely love notebooks of any kind, a special Ravenclaw-branded one would make an especially thoughtful and wonderful gift. This one for example has the crest on the front cover! Click here to price check.
Framed Ravenclaw Quotes
For any Ravenclaw currently decking out their home (or in need of an interior design refresh), a fun Ravenclaw quote poster might be a nifty and affordable idea. The best part of this one is it's a digital download, which makes it an ideal last minute Ravenclaw gift as well. Just buy it (it's super cheap!), print it, frame it, and soak in alllll those brownie points. Click here to price check.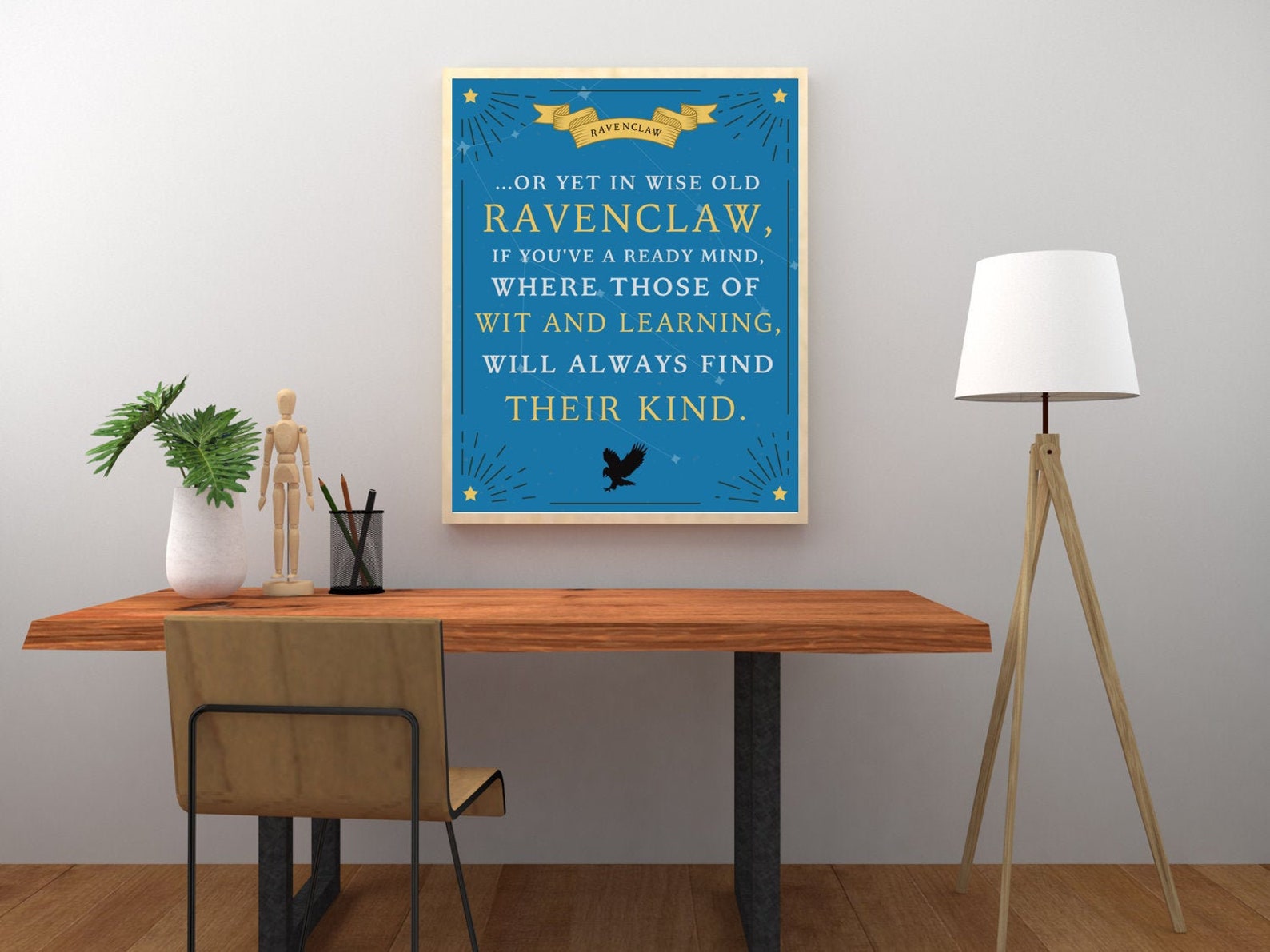 Fun Ravenclaw Posters
Another alternative to just a quotes poster? How about some beautiful Ravenclaw wall art? There are tons of options out there that you can choose from, but we are especially partial to this beautiful blue foil print that contains the Ravenclaw crest. Click here to price check.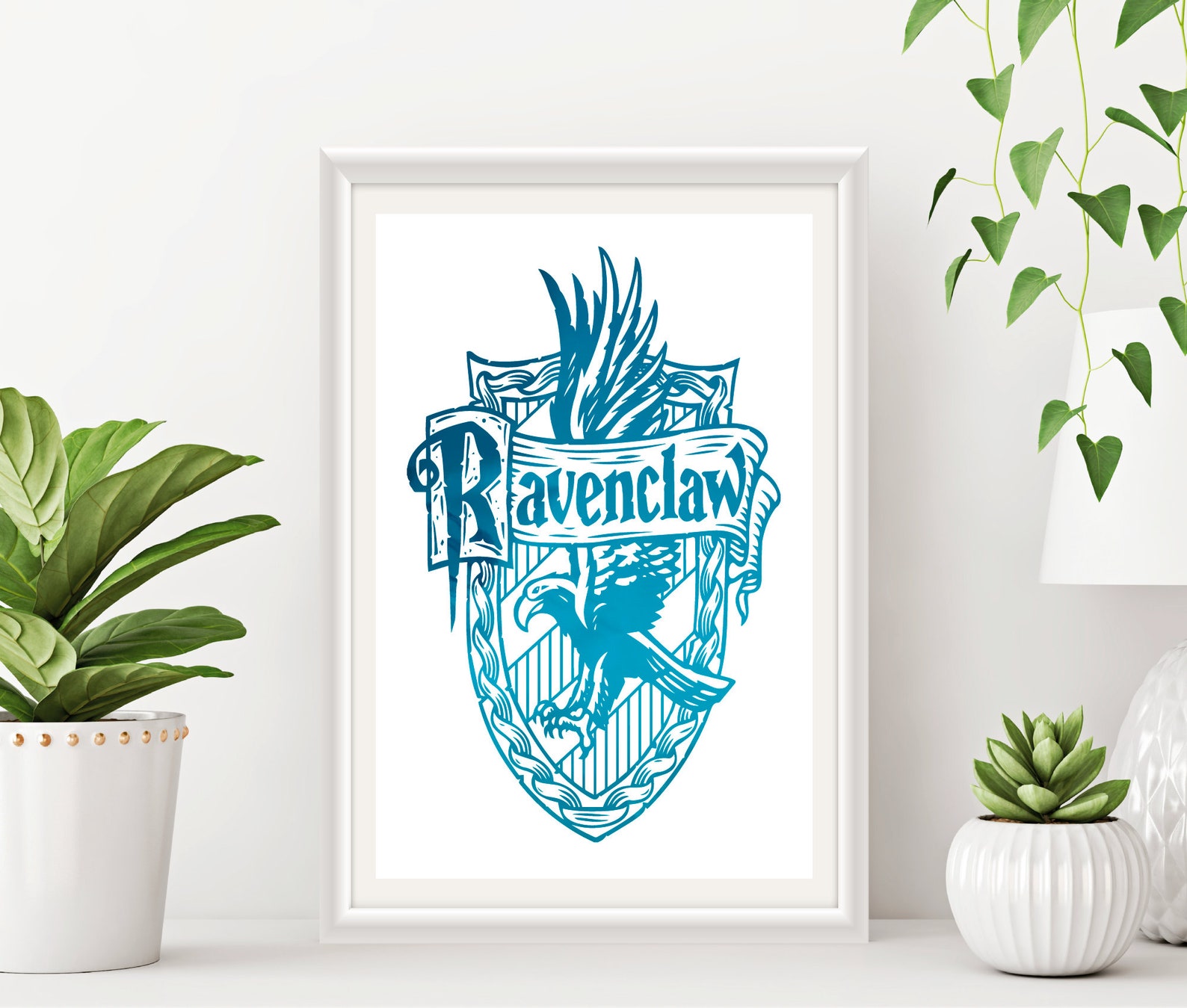 This Ravenclaw pillowcase set
If the Ravenclaw obsession is truly real with your gift recipient, you might want to consider getting them some special Ravenclaw pillowcases… you know, to guarantee sweet dreams. Click here to check prices and reviews.
This Ravenclaw hat
Snapbacks are a fun and casual way to flaunt one's house, so if you know your Ravenclaw recipient loves to wear their house proudly wherever they go, consider getting them one of these nice hats! Click here to price check.
This spiffy Ravenclaw tie
The tie is a classic part of any Hogwarts student ensemble, so if you want to impress your gift recipient with a fun gift that will make all their childhood dreams come true, a Ravenclaw-themed tie would be an excellent choice. Click here to price check.
This super-cute Ravenclaw bowtie
Taking things a notch cuter than regular ties, why not gift a Ravenclaw bowtie? These versatile little gifts are not only super affordable, but can be used for plenty of purposes including for wearing as a bowtie (duh), repurposed as a hair bow or otherwise just for cute decoration. Click here to price check.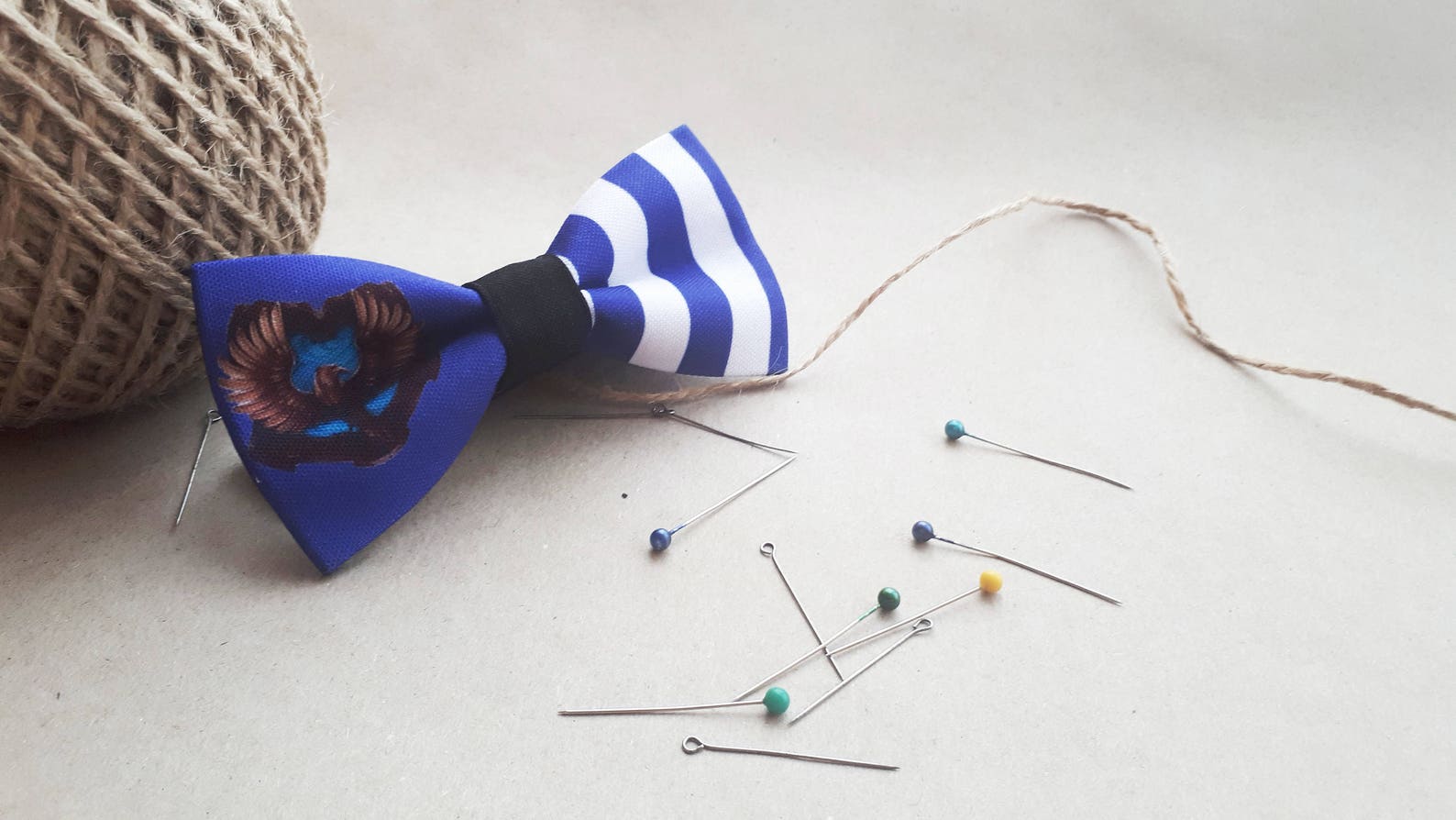 Adorable Ravenclaw eagle pins & stationary
While each house will surely contend that they have the best animal symbol, we'd say the wise Ravenclaw eagle is one of our personal favourites. If your gift recipient is equally as enamoured with the Ravenclaw eagle as we are, then consider getting them some cute pins or stationary featuring this awesome symbol. Click here to check the options.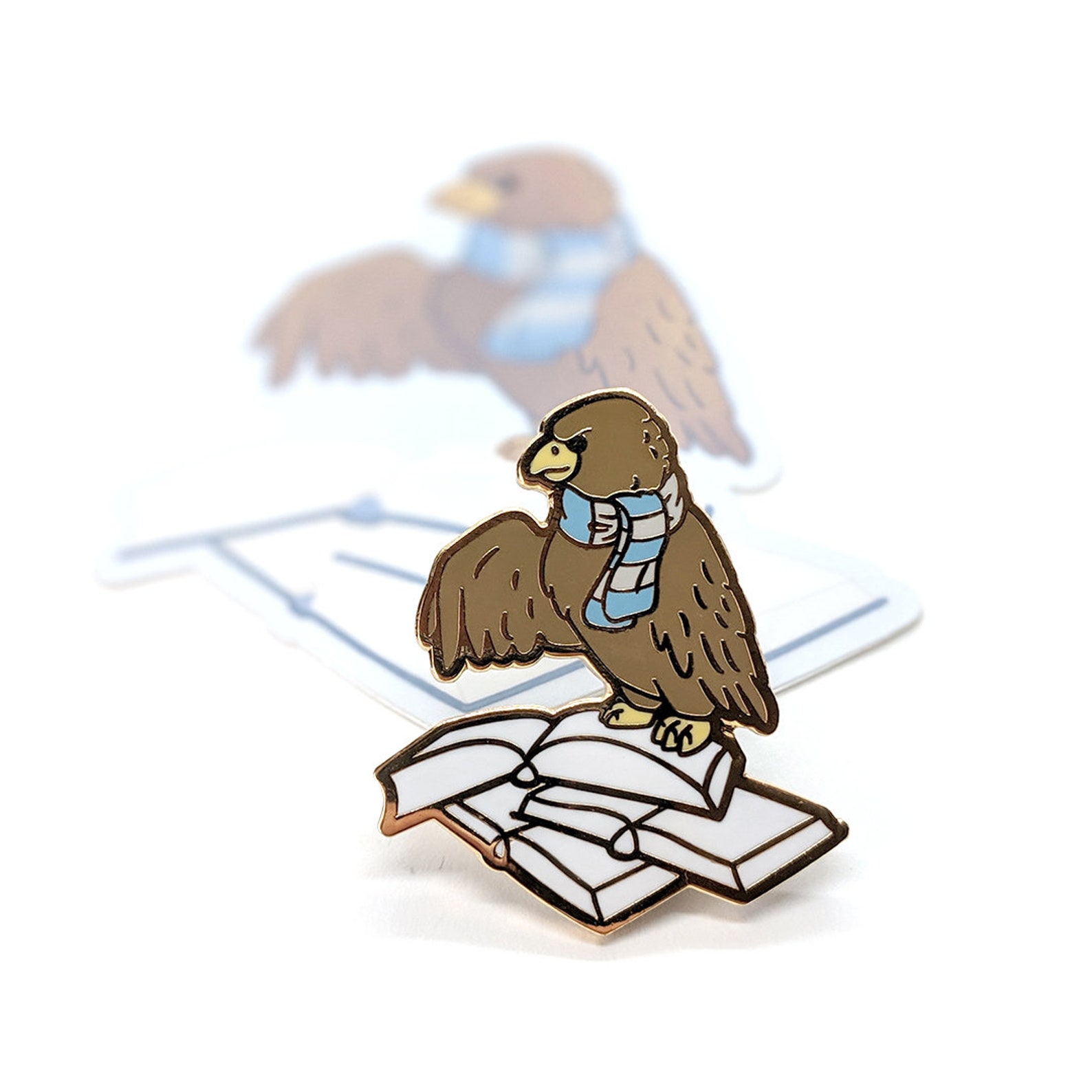 Ravenclaw Things that Cost $20-$50
The cool thing about finding nice Ravenclaw gifts is that you don't have to break the bank to get some truly nice goodies. If you are willing to spend a bit extra, but still want to keep the cost below 50 bucks, here are some ideas for you…
This warm Ravenclaw scarf
A nice cozy Ravenclaw gift especially suited for winter months is a nice Ravenclaw scarf! This is one of the subtlest ways to display your house proudly. Here's the thing though, not all scarves are made equal. These days, there are a lot of companies creating cheap, thin scarves in Hogwarts House colors, so be sure to find one that's nice quality – that way, it'll be a practical gift that keeps them warm too in addition to a fun HP themed novelty. We love the look of these deluxe scarves. Click here to price check.
This comfy Ravenclaw hoodie
Another way to proudly wear one's house is a hoodie! If your gift recipient is someone who loves to stay warm and cozy, a Ravenclaw hoodie is the perfect gift. Again, there are lots of different options in terms of branded house hoodies, but click here to check out one of our favorite options.
This badass Ravenclaw goblet
Okay, now THIS is a gift. If your Ravenclaw has a bit of a badass side (or simply loves cool decor), then a Ravenclaw goblet is definitely the way to go. This cool gift is not only beautiful to look at, but super practical if your recipient likes to drink in style. Click here to price check.
This beautiful Ravenclaw blanket
We can think of no better way to jazz up a space than with a fun Harry Potter throw blanket, so if your Ravenclaw is similarly obsessed with cozy spaces, you should consider getting them a fun Ravenclaw crest blanket like this one. Click here to check it out!
This gorgeous Ravenclaw necklace
For a truly beautiful Ravenclaw gift, check out this necklace. Its gorgeous design makes it a wonderful gift in any case (HP fan or not), but the eagle and vibrant blue colour make it a clear nod to Ravenclaw, which is of course even better. Click here to check out pricing and reviews.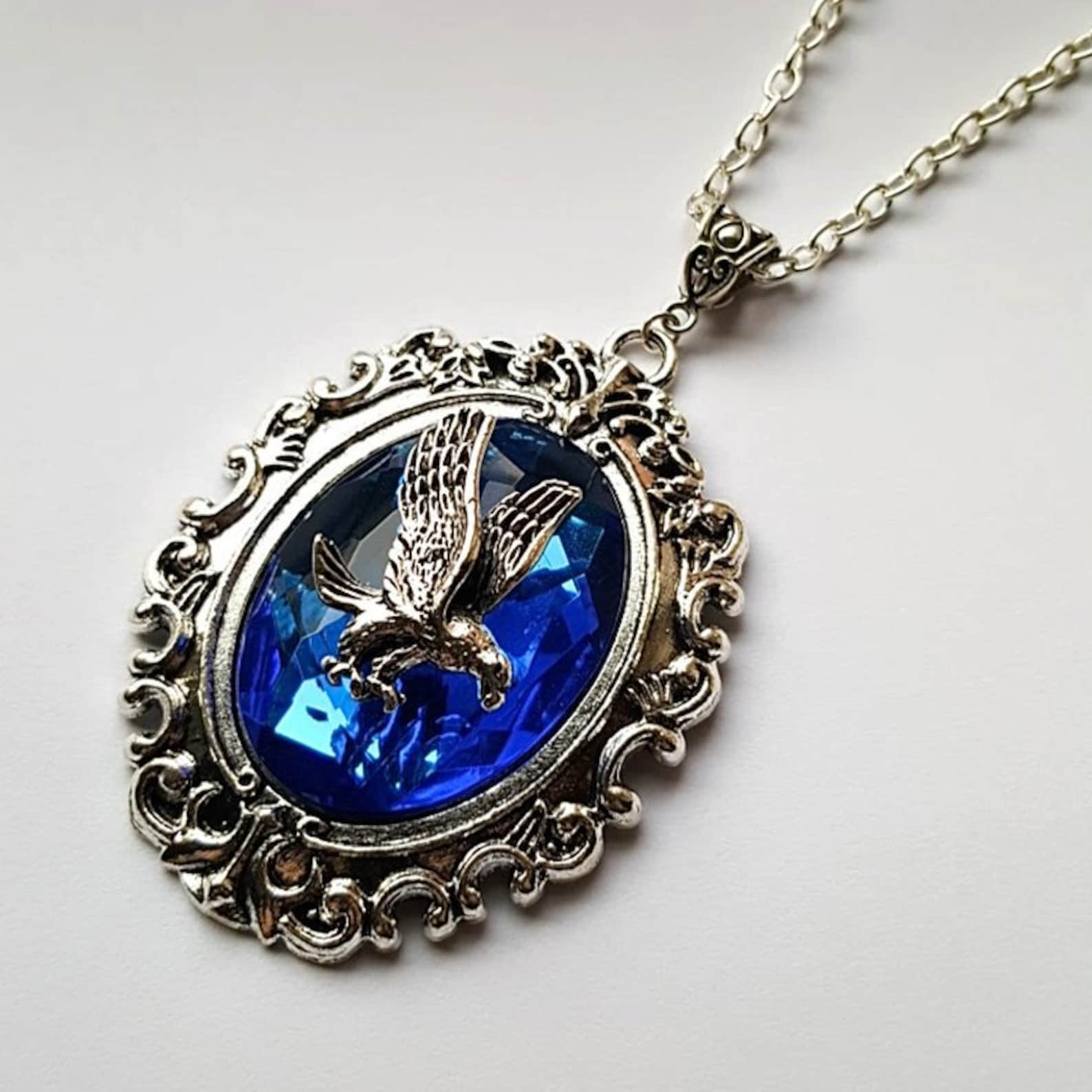 Gifts for a Ravenclaw that Cost $50+
Looking to splurge a little to spoil the special Ravenclaw in your life? Here are some gift options that cost a little extra but are well worth the splurge.
Authentic Ravenclaw robes
Who doesn't wish they had authentic Hogwarts robes? Well, good news – you can actually buy authentic film replicas of the HP robes online! They have them for every house, but of course the ideal gift for that Ravenclaw in your life is the Ravenclaw set. Click here to check out the options.
A beautiful Ravenclaw wand
For a million brownie points, consider getting your Ravenclaw a wand from their favorite wizard. These gorgeous gifts are guaranteed to make them happy-cry, and while we don't want to sway your decision too much, here is Luna Lovegood's.
This gorgeous Ravenclaw "designer" bag
If your Ravenclaw is in the market for a new bag, forget classic designer bag brands like Louis Vuitton… instead, send them a stylish gift that still provides a subtle nod to their geekiness. This set of 'designer' inspired bags has options in different colors to represent each house. Click here to check them out.
Custom Ravenclaw high tops
For the truly hardcore Ravenclaw in your life, custom blue Ravenclaw high tops might be a nice idea. Click here to check out the options.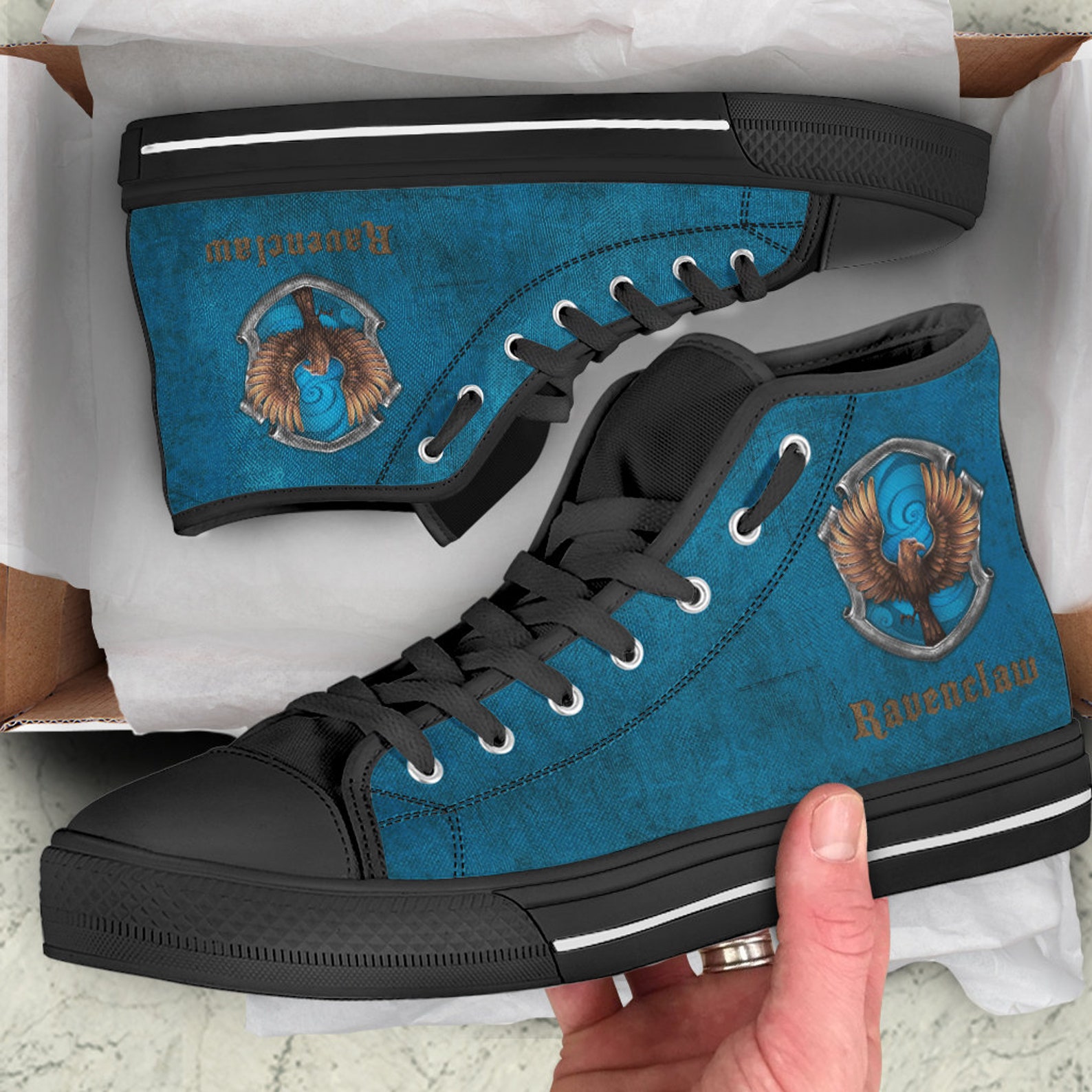 A badass Ravenclaw ring
Lastly, for a gift that lasts, consider getting your Ravenclaw a beautiful ring that will forever remind them of their house (and what badass smarties they are). Click here for more info on pricing.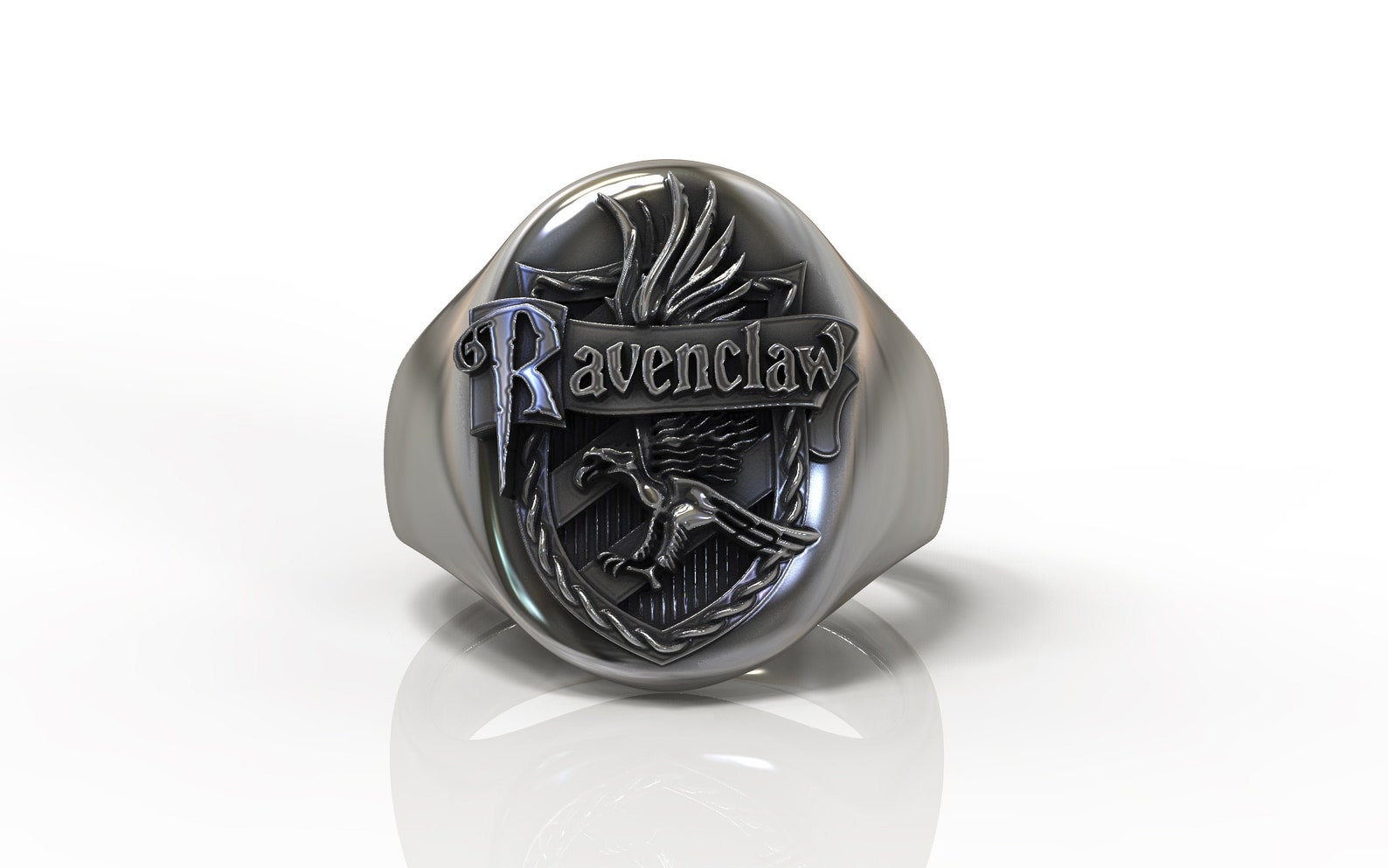 Any more ideas on gifts for Ravenclaws?
By now, you should have more than enough epic Ravenclaw gear for your wishlist, but let us know in the comments if there are any other Ravenclaw things we should add to this list!