*FYI - this post may contain affiliate links, which means we earn a commission at no extra cost to you if you purchase from them. Also, as an Amazon Associate I earn from qualifying purchases. Check out our Privacy Policy and Disclosure. for more info.
Draco Malfoy smells like Dior Sauvage. That's the latest tip from the deepest depths of #DracoTok anyway, so much that there's even a popular Draco-centric Wattpad story named after the scent, and countless Hogwarts reality shifters writing it into their scripts.
But where did this whole thing come from? What about the scent of green apples, dark chocolate, mint and parchment?? (Sorry, we've been watching a lot of those "Amortentia" videos on TikTok too).
Well, we did some digging and we've been able to trace the theory back to a viral TikTok by user @_saramalf0yy in early September, who racked up over 100,000 likes for the claim that Dior Sauvage is a must-buy for Draco Malfoy fans because "it literally smells exactly like you'd expect him to smell".
And among the almost 3000 comments on the video, there are countless Draco fans who agree!
So, be sure to nab some before you visit Hogwarts in real life (or its filming locations).
So what exactly does Dior Sauvage smell like?
Well, this quote from François Demachy, Dior Perfumer-Creator sums it up. According to the official product page, he said "to create Sauvage, I used man as my starting point. A strong and unmistakable masculinity. Like the image of a man who transcends time and fashion."
A man who transcends time and fashion, you say?
… Hmm.
DID SOMEONE SAYYYYYY DRACO MALFOYYYY?!
If "strong and unmistakable masculinity" sounds a bit vague for your taste, here is some info from the product page on Sephora:
Fragrance Family: Earthy & Woody
Scent Type: Warm Woods
Key Notes: Bergamot, Pepper, Amberwood
They also note that Dior Sauvage is "a radically fresh composition" that "is both raw and noble".
It's a bad boy scent for sure – a controversial 2015 ad for it even starred Johnny Depp in a 1 minute video that (according to some YouTube comments) made viewers pregnant just by watching it.
---
So, How Much Does Dior Sauvage Cost…?
The only problem with buying Dior Sauvage to ensure your Slytherin merch all smell like Draco Malfoy is the price.
On the Dior website here, the Dior Sauvage Eau de Toilette retails for $95 USD for a 3.4 oz bottle. The cheapest one is $77 USD for a 2 oz bottle… although we've heard Sephora can be generous with samples!
Enter the $30 Dupe for Dior Sauvage
Here's the good news, if you're looking for a Dior Sauvage dupe that actually smells like the real deal and not like some bootleg Draco Malfoy, many sources have one they recommend!
According to a viral TikTok from user @shaebilbrey, the Dossier Fresh Woody 2 (yes, chuckle at the name all you want) is apparently an excellent dupe for a fraction of the cost.
At only $29 a bottle, this is definitely a much more affordable splurge to get that supposedly wonderful Malfoy scent.
UPDATE: Unfortunately it looks like the Dossier Fresh Woody 2 is sold out at the moment and we haven't been able to find an online retailer selling it, but scroll down a little further to find some other Dior Sauvage dupes we've been able to find.
The fragrance's key notes are as follows:
Top Notes : Pink Peppercorns, Bergamot, Pepper
Middle Notes : Leather, Nutmeg
Base Notes : Amber, Ambroxan, Vanilla
Sounds familiar, no?
To grab a bottle of Draco's supposed signature scent, click here for the Dior Sauvage product page or click here for the Dossier Fresh Woody 2.
Other Dior Sauvage Dupes
If the Fresh Woody 2 is still sold out and you want to find yourself a good Draco-esque cologne right away, here are some other options we've been able to find. Unfortunately we haven't tested them ourselves, so all we'll say is to triple check reviews before committing!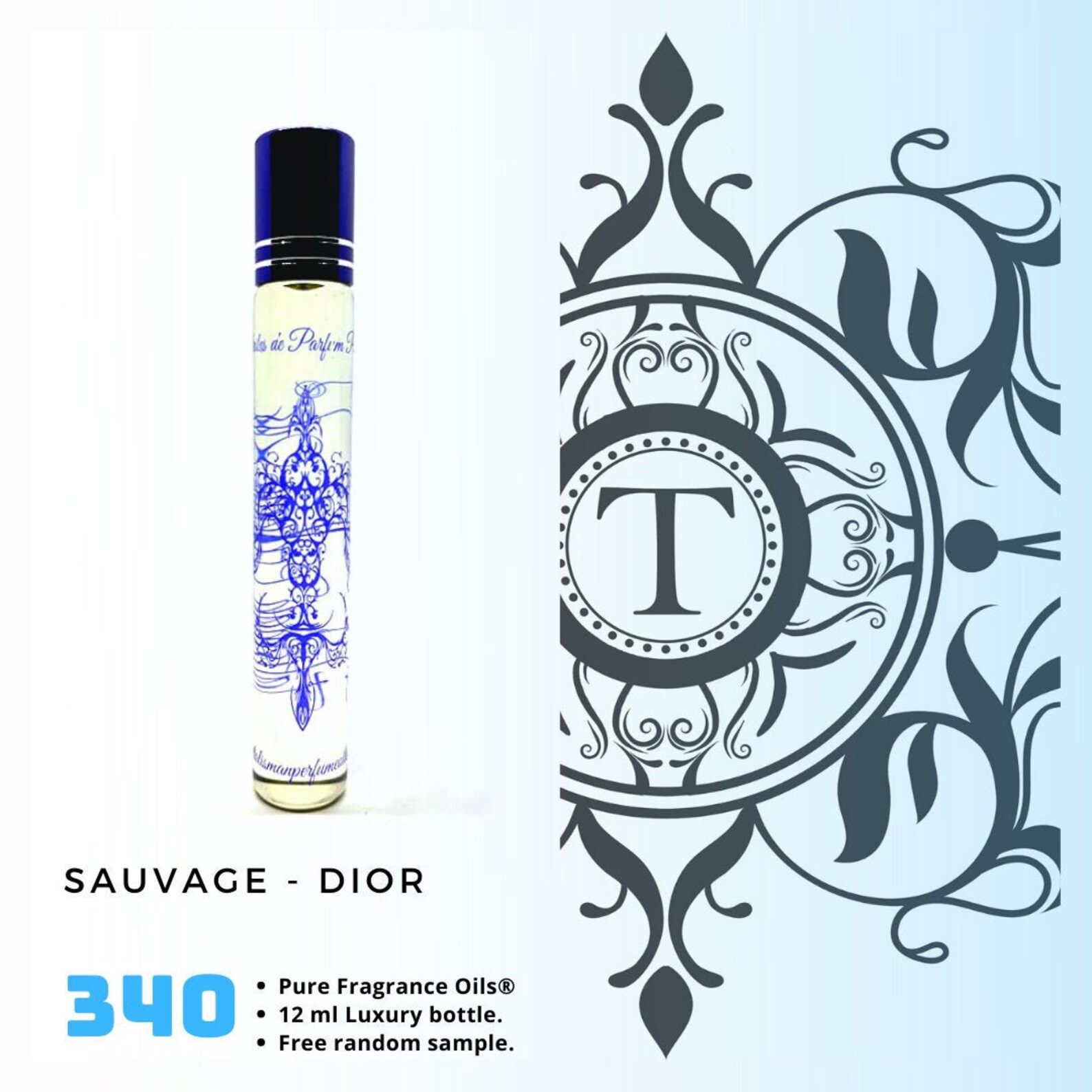 Dior Sauvage Smell-Alike Products
Last but not least, if you want to enjoy the Dior Sauvage scent without using it as a fragrance, here are some products we were able to find. These would also make great gifts for any Draco fans in your life!
Again, we haven't tested them ourselves yet, but do let us know in the comments if you've tried them!
These wax melts that are Sauvage-inspired
This self-explanatory "This smells like Draco Malfoy" candle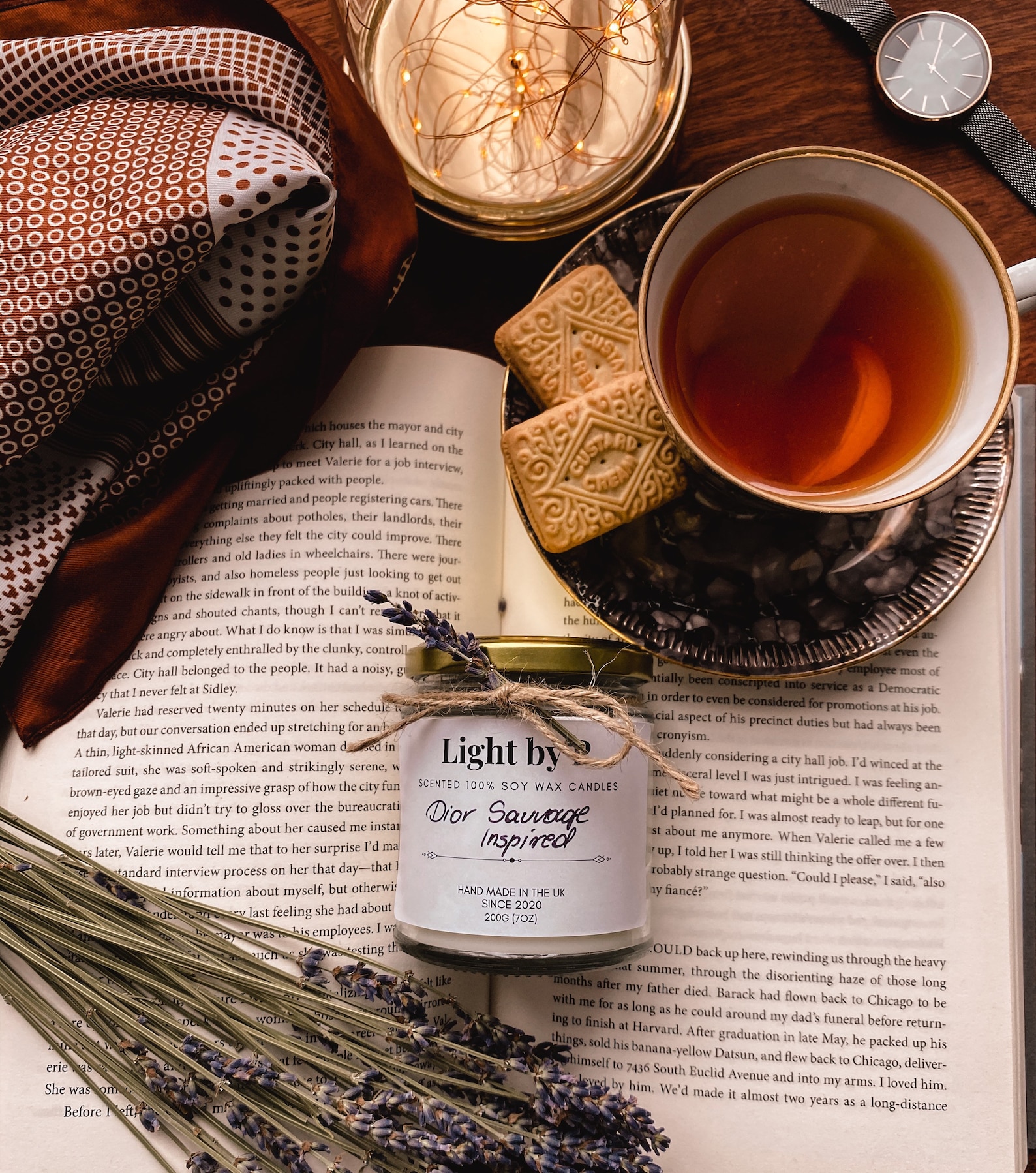 Pin for later: