*FYI - this post may contain affiliate links, which means we earn a commission at no extra cost to you if you purchase from them. Also, as an Amazon Associate I earn from qualifying purchases. Check out our Privacy Policy and Disclosure. for more info.
Did someone say Draco Malfoyyyyy?!
If you're currently scouring the web for Draco Malfoy themed gifts to appease the Draco superfan in your life (even if it's you), you are in for a treat.
Just like you, we've spent a great deal of time these past few weeks on DracoTok, mulling over important questions like what Draco's best lines are, what fun pick-up lines he might use, and even what he smells like…
But now, armed with all that knowledge, we've assembled the ultimate list of gifts for Draco Malfoy lovers that no fan will be able to resist.
From budget-friendly Draco gifts to pricier gifts that any Draco Malfoy fan will appreciate, here are our top picks! And we promise, this actual life-sized Draco cardboard cut-out is just the beginning…
Pin for later: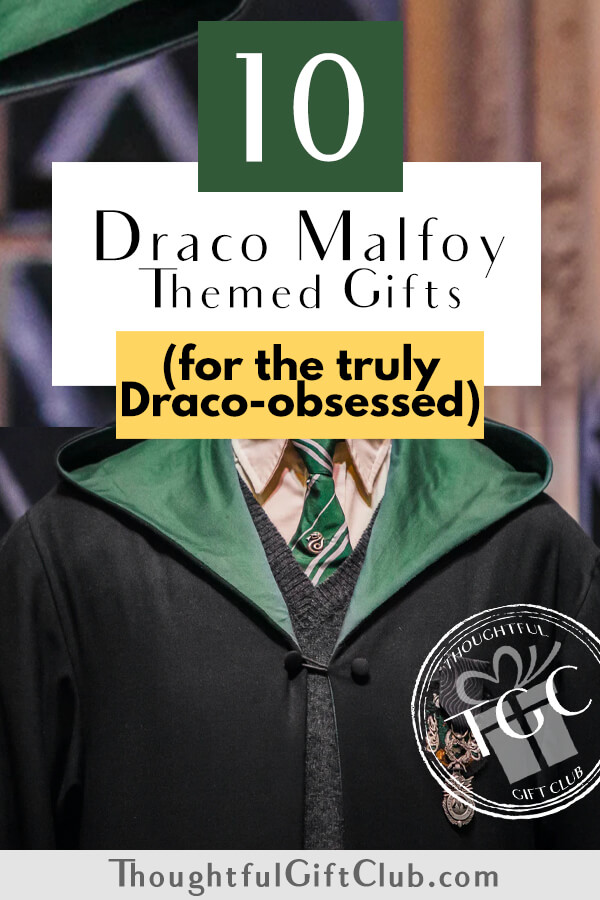 1. Fun Draco Malfoy Stickers
If you're on a bit of a budget – the good news is you don't need to spend a lot to get a squeal-worthy gift for the Draco lover in your life. Here's our first budget-friendly suggestion: stickers!
There are tons of great Draco-inspired stickers out there, but we love these ones ft. one of Draco's most iconic phrases.
There's also these adorable ones (with fun Draco moments including that paper bird).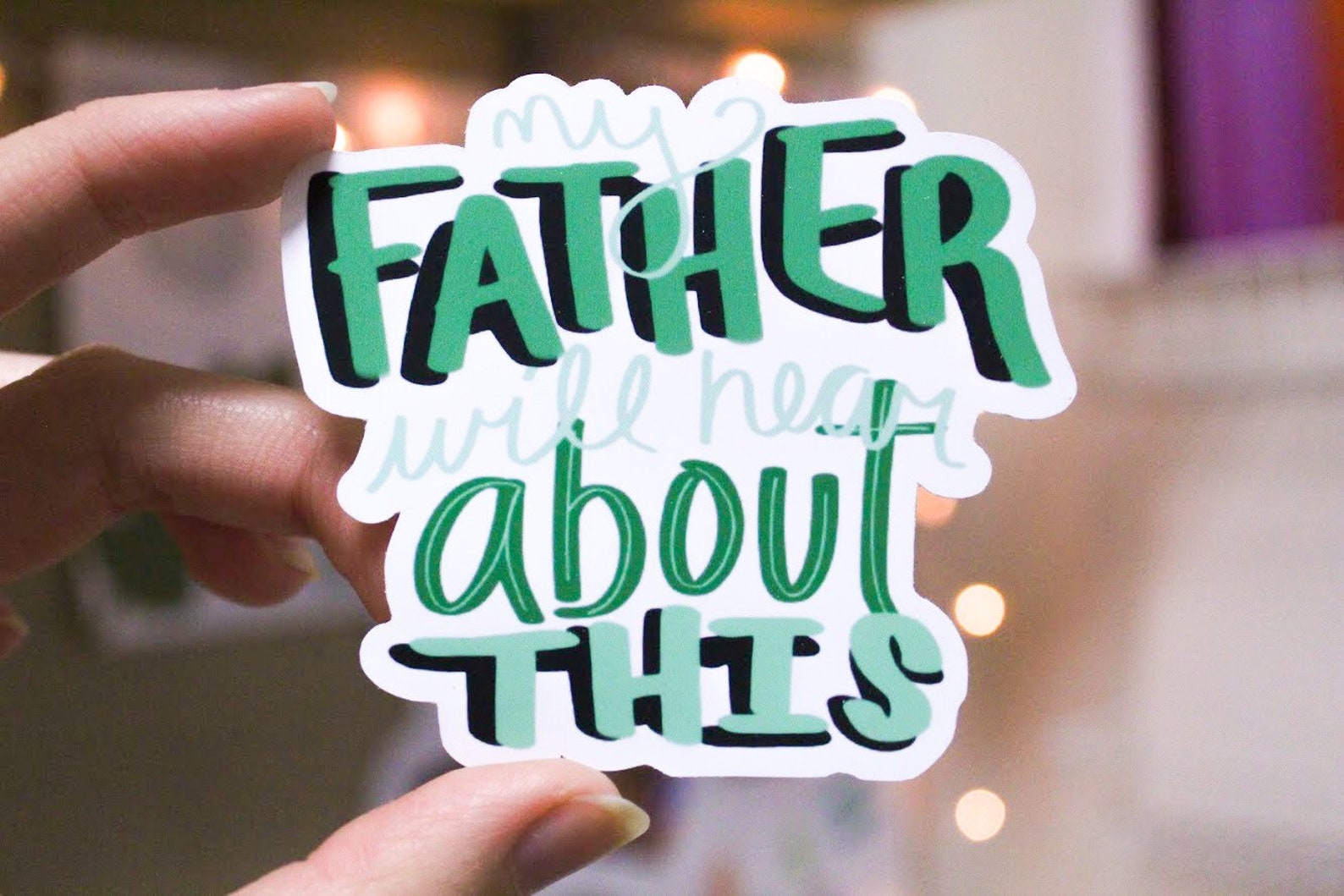 2. This adorable Draco Malfoy Enamel Pin
Here's another super affordable option.
For a small Draco-themed gift that will no doubt get plenty of use, consider buying an adorable little enamel pin featuring Draco himself. We love this one from PashmakShop!
Click here to check prices and reviews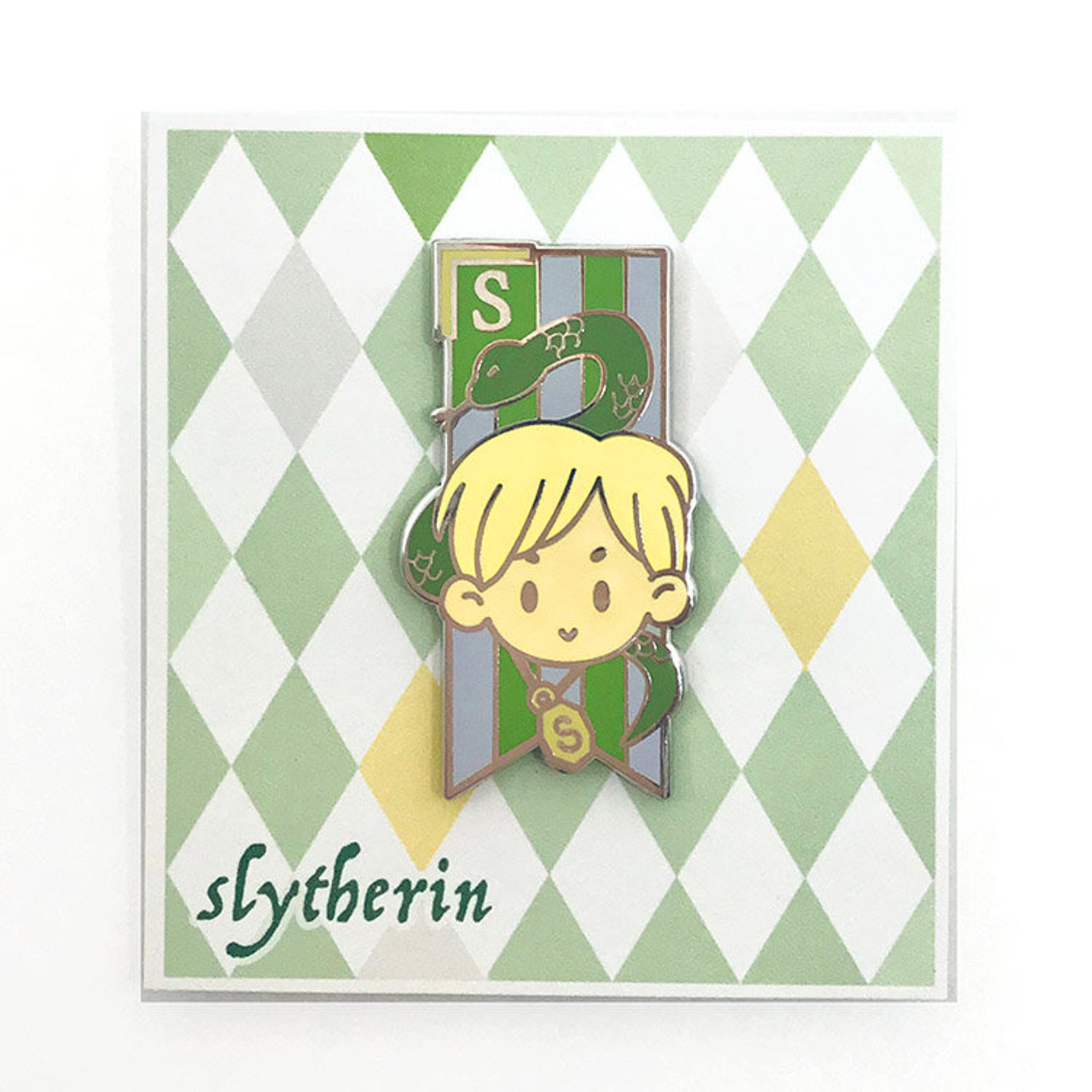 3. These gorgeous Draco Malfoy Earrings
For a Draco Malfoy themed gift that's a bit more subtle than just something with Tom Felton's face on it (not that there's anything wrong with that), consider getting these beautiful literary earrings by TheCulturedBoutique featuring Draco's full name.
Click here to check prices and reviews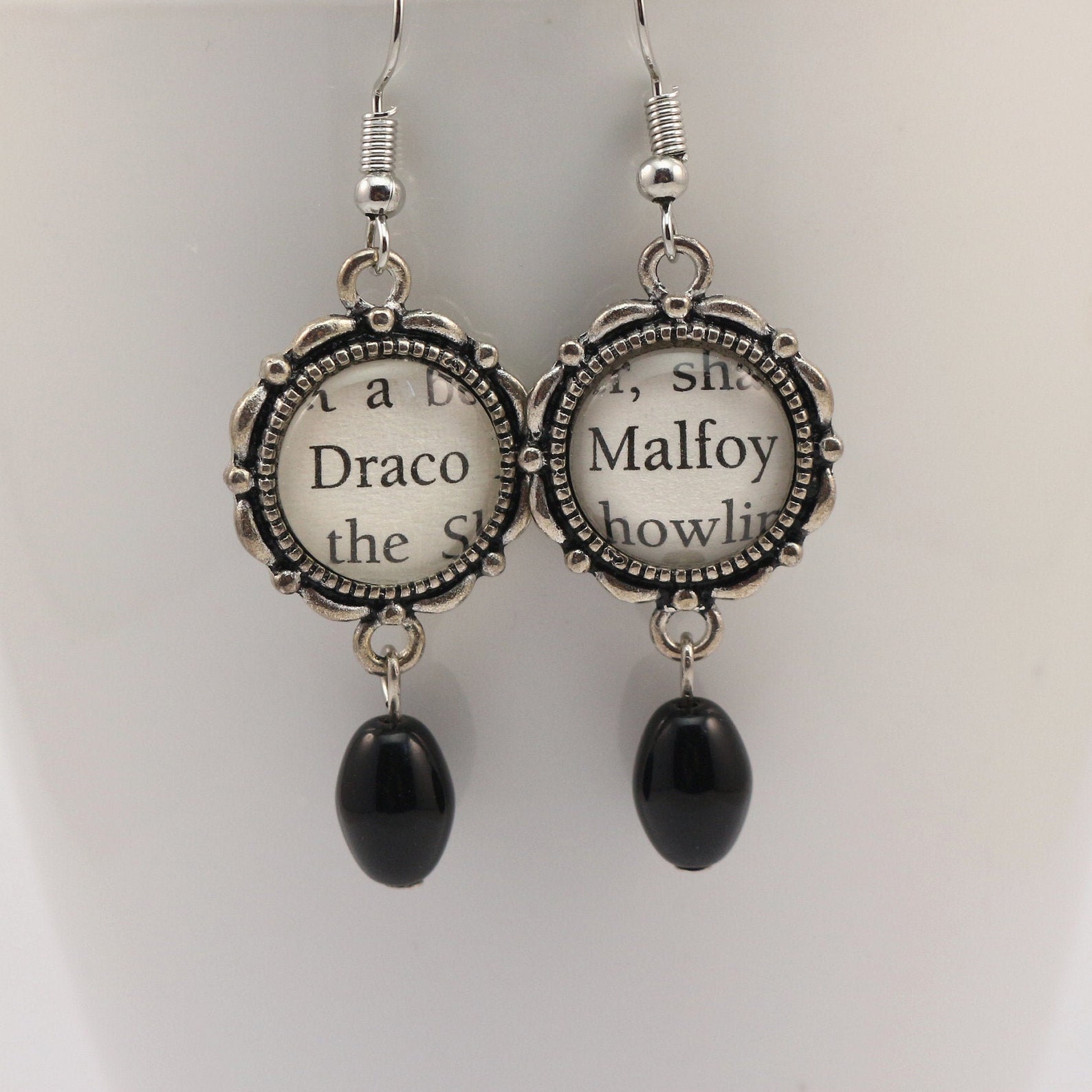 4. This Custom Hand Collaged Draco Malfoy Vinyl Record
But hey, we're also big fans of Draco's face, so… if you're looking for a great gift that will no doubt fill the heart any of anyone who's Draco-obsessed, check out this made-to-order vinyl record covered in awesome Draco photos by AmyEllenVinyls.
Click here to check prices and reviews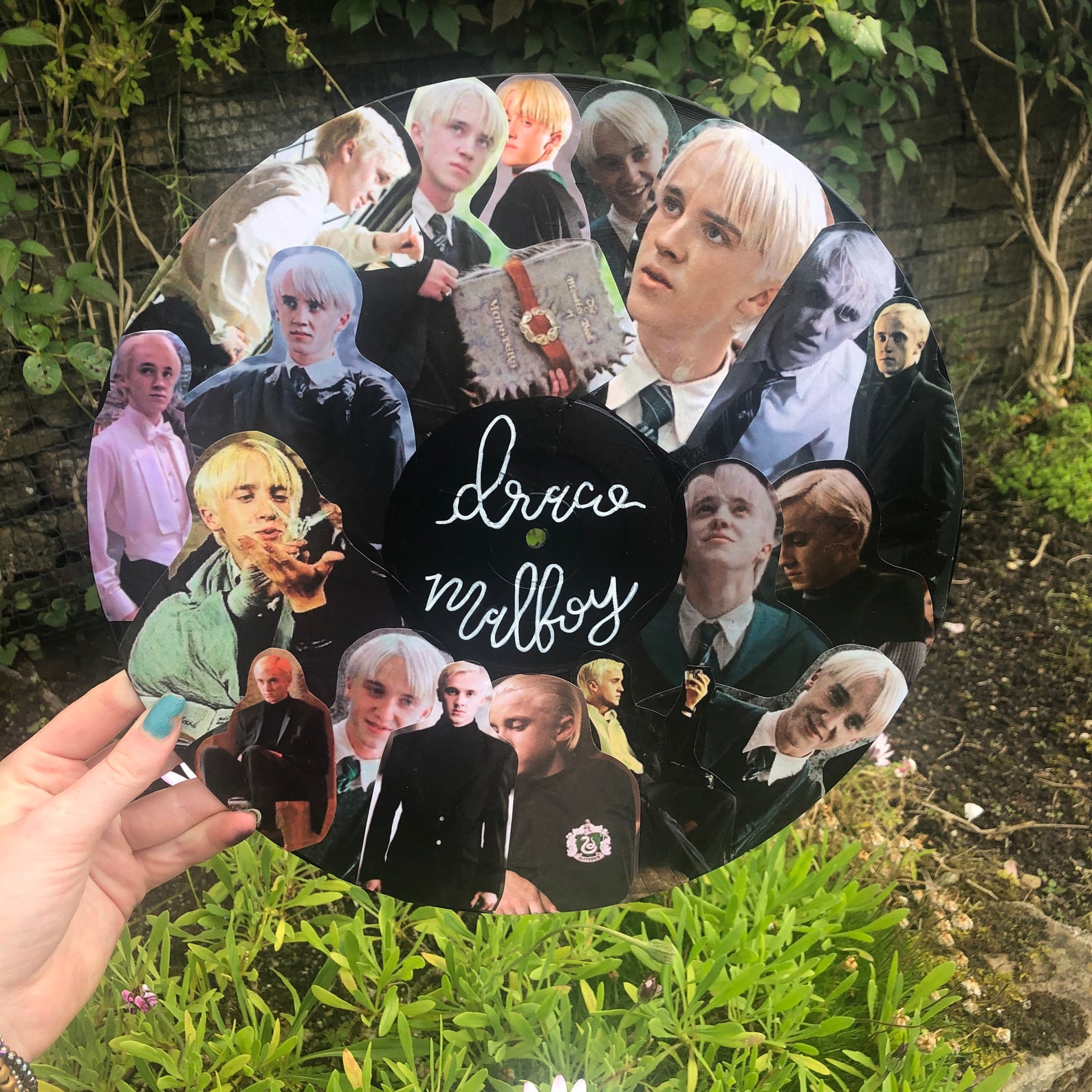 5. This Cozy Draco Deatheater Crewneck
Looking for a unique Draco-esque garment that goes beyond regular Slytherin swag? This comfy crewneck with Draco's full name (and Dark Mark) is perfect.
The oversized fit does of course lend itself well to the "I borrowed this from my boyfriend" look. Nevermind that he's a fictional character… unless you've mastered shifting of course.
PS: Wouldn't this make the best outfit ever for visiting Hogwarts in real life?
Click here to check prices and reviews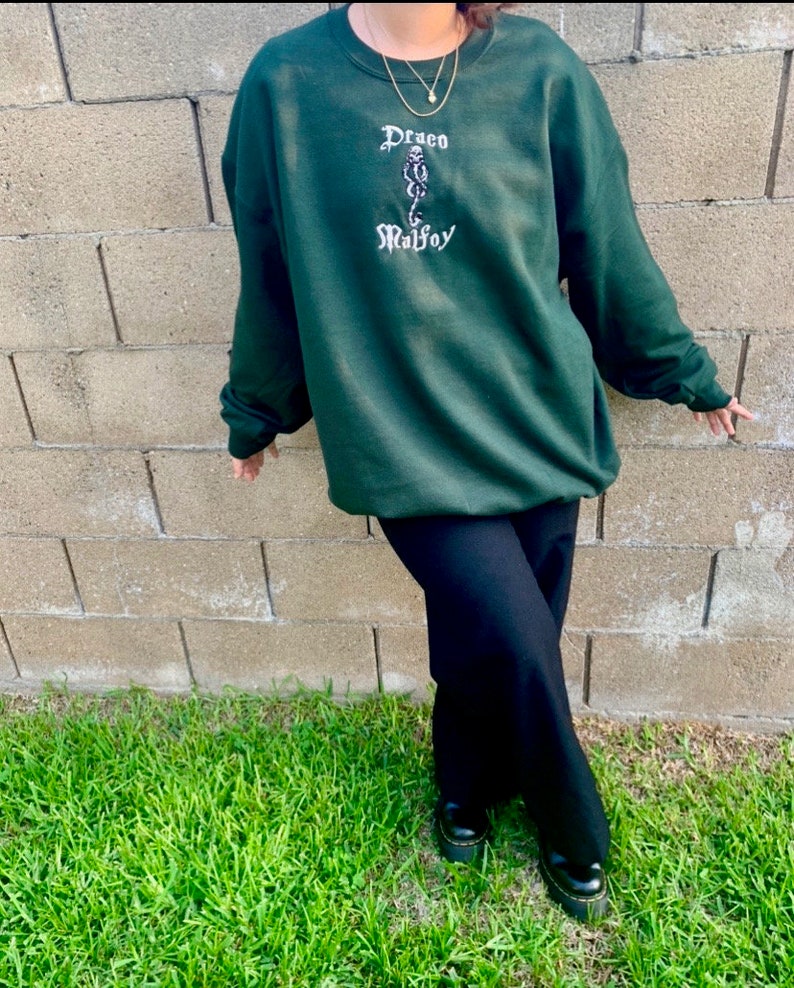 6. This very Accurate Hoodie
Let's be honest, this hoodie sums things up a lot better than "It's Complicated".
Click here to check prices and reviews.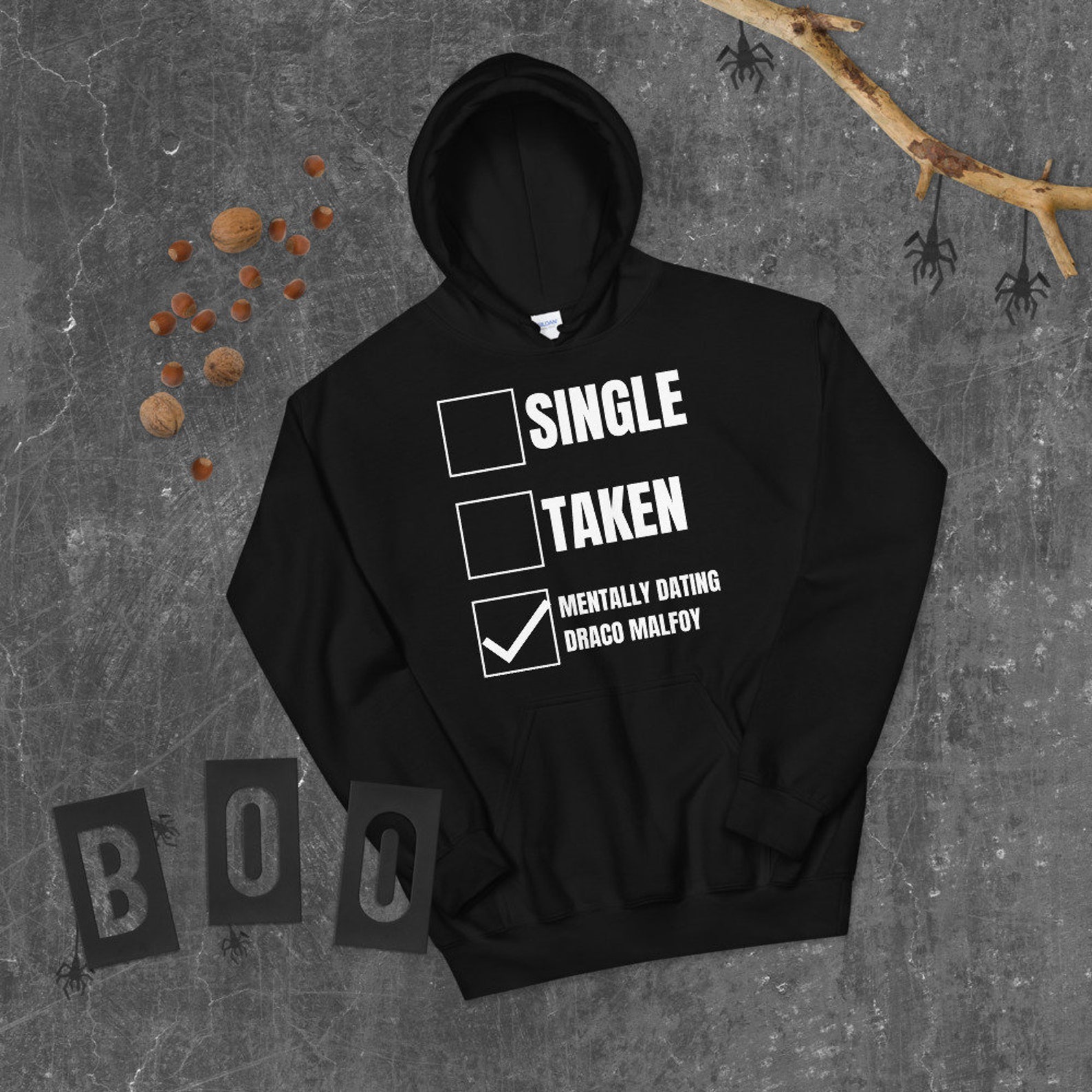 They even have this same design as a mug: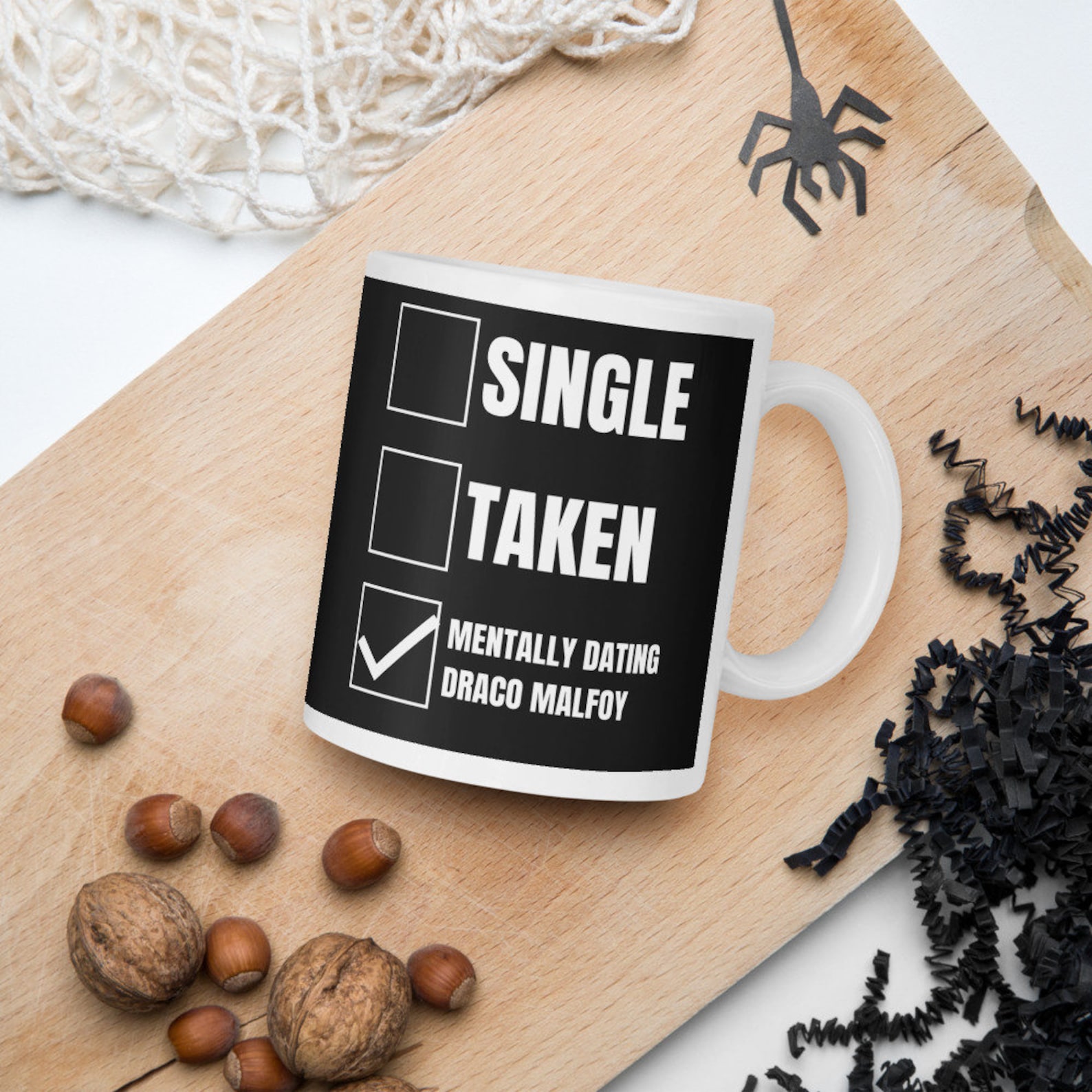 7. This Fun Draco-scented Bar of Soap
For a sniff of what Amortentia probably smells like to your dear gift recipient (or yourself), why not get a bar of Draco-inspired soap?
This one is a combo of lemonuy citrus, mint and musk… and if the reviews are anything to go by, it smells absolutely amazing!
Click here to check reviews and prices.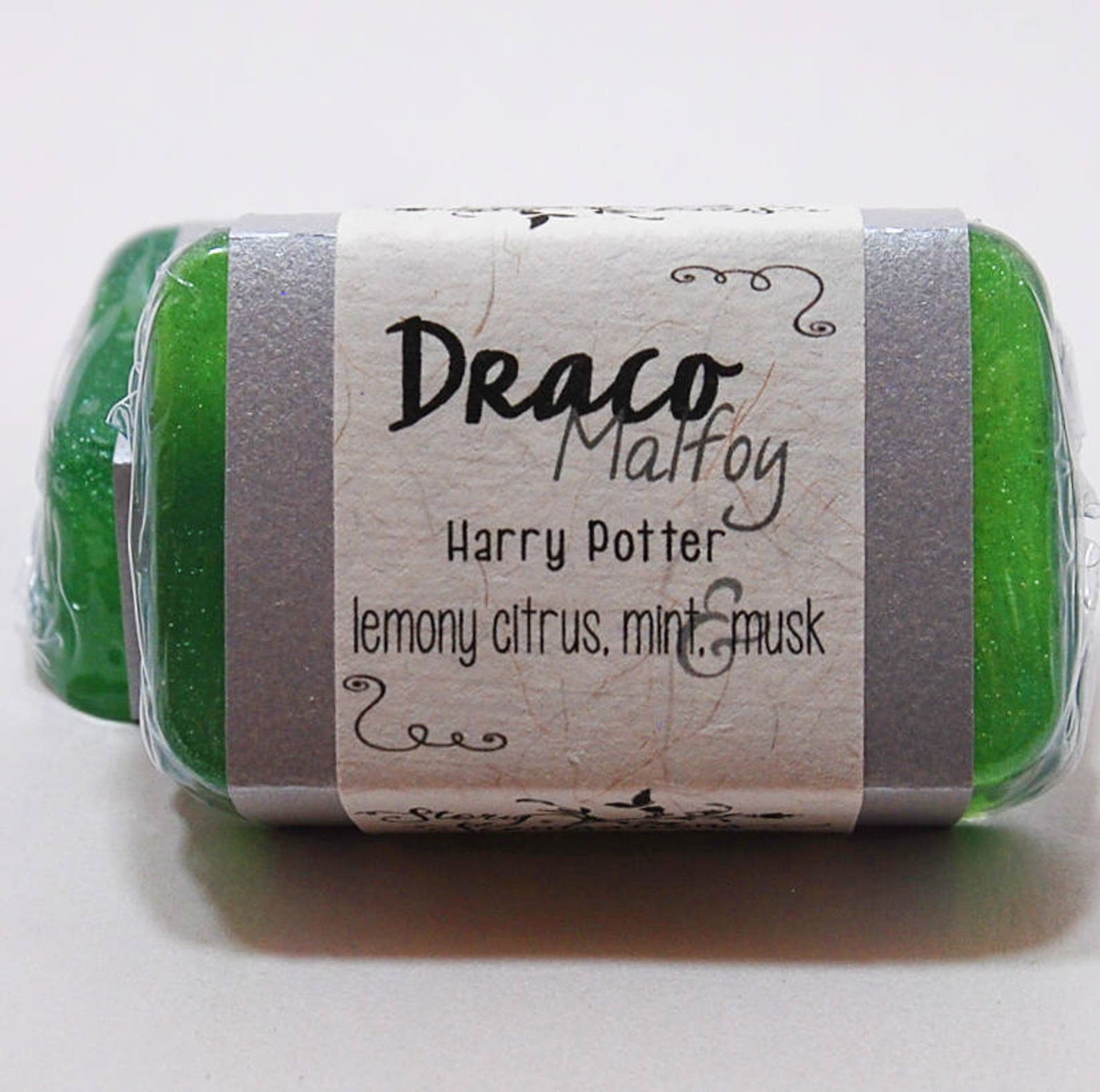 8. This Draco Malfoy Pillow Pal
In need of something to cuddle after long hours spent on DracoTok? This adorable Draco Malfoy pillow pal is probably the perfect solution, and it makes (truly) THE perfect gift for those who are obsessed with Draco at the moment.
For a less subtle option, you can also get this pillow with Tom's face on it.
Click here to check prices and reviews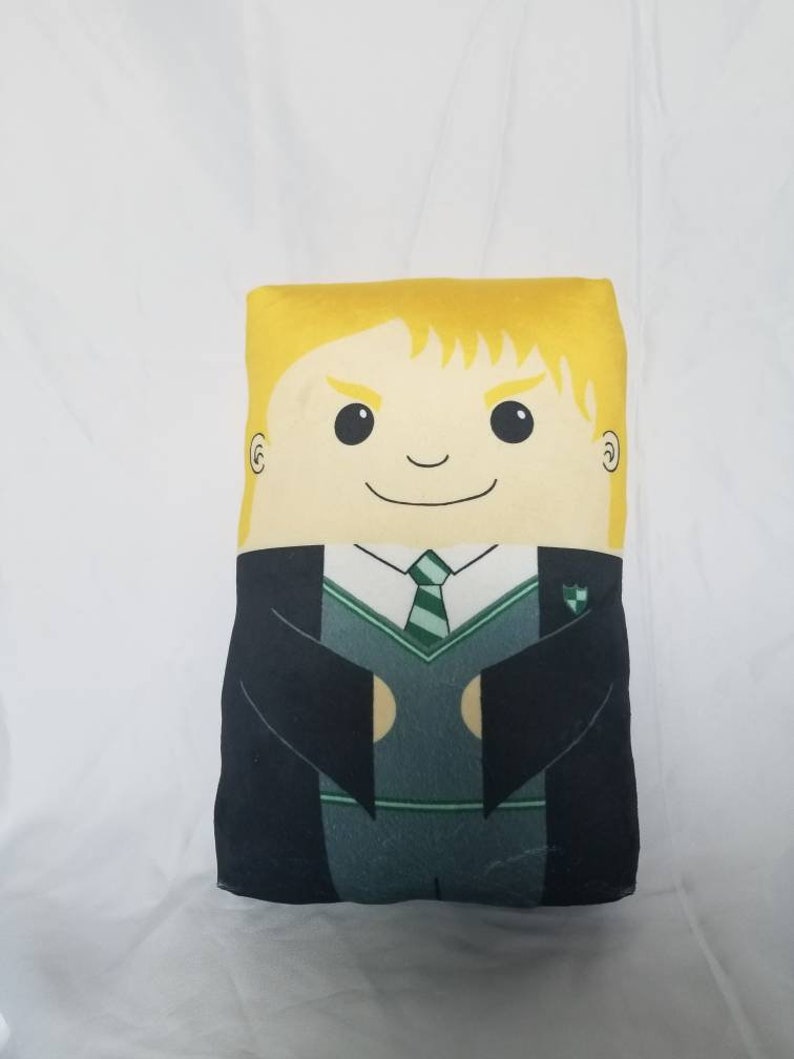 9. Draco's Wand
The ideal gift for the ultimate Potterhead who's obsessed with Draco Malfoy. Buy your Draco fan one of these and you'll be rolling in brownie points for the rest of your life.
Click here to check prices and reviews
10. Some Nifty Draco Wall Art
No Draco fan's room is complete without some wall art dedicated to their favourite wizard, so some Draco-centric wall art is definitely a great gift idea.
You are of course spoiled for choice when it comes to Draco posters, but we really like this minimalist print – quintessentially Draco, but still subtle and aesthetic.
Click here to check prices and reviews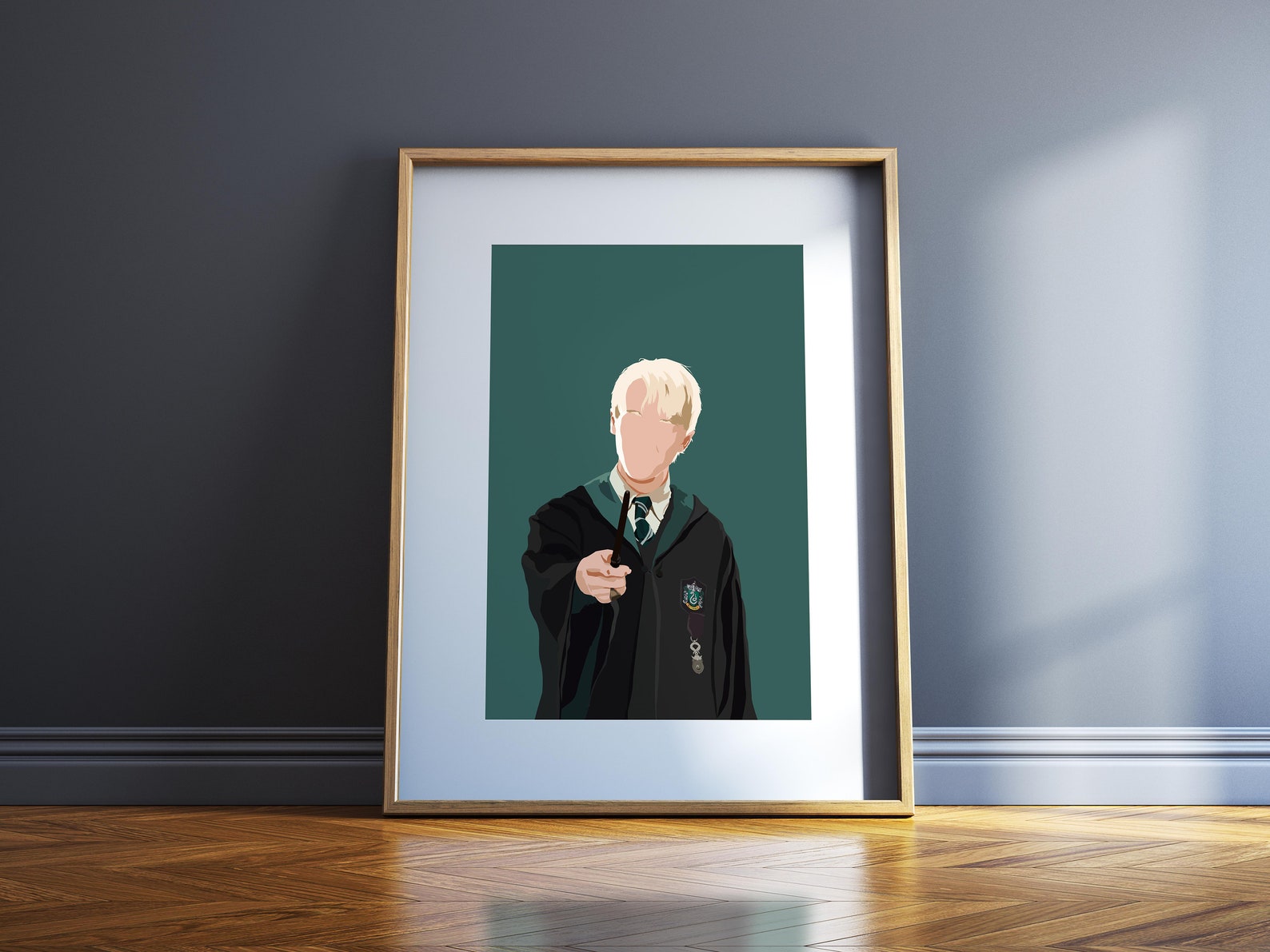 11. This Draco Scented Candle
How can a candle smell like a fictional character, you might ask?
Well, countless glowing reviews can't be wrong about the iconic "This Smells Like Draco" candle, filled with the scent of calabrian bergamot, lemon zest, amberwood, and tonka bean.
Click here to check prices and reviews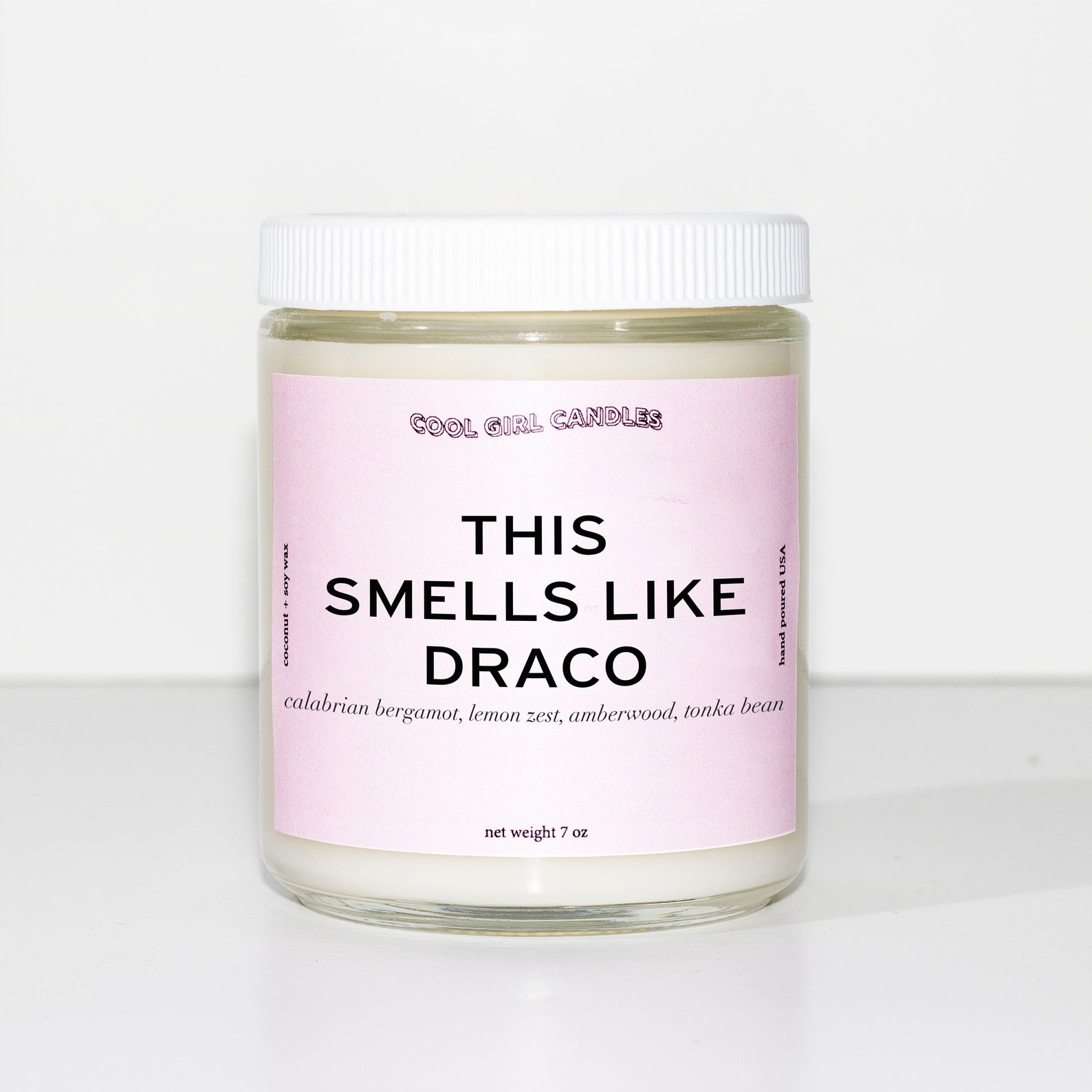 BONUS: A Bottle of Dior Sauvage
If you know, you know…
And if you don't, here is our little writeup about the connection between Draco Malfoy and Dior Sauvage, and why the Internet has gone mad for this luxury fragrance.
And if that's out of your price range, consider getting this Dior Sauvage scented candle instead: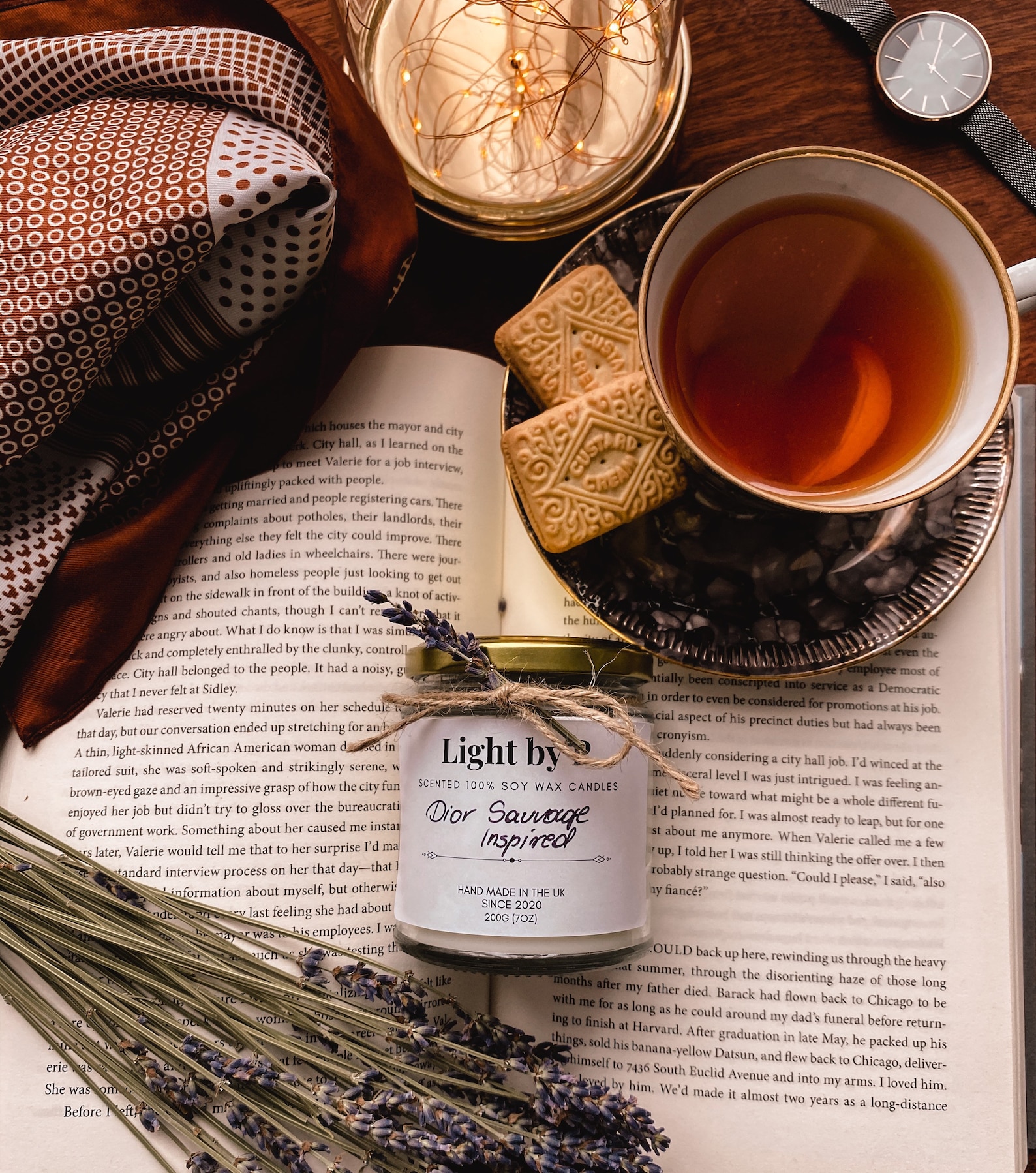 DIY Draco Malfoy Gift Ideas
Last but not least, if you want to surprise a friend with a gift but don't have the budget right now to purchase one of the Draco gifts above, then here are some ideas for cheap DIY options:
Curate them a "Draco playlist" with songs that will remind them of Draco, including popular audio tracks from DracoTok, some of Tom Felton's covers, etc.
Make them a collage with photos you print yourself
Make them a fun digital vision board on Pinterest with a collection of all your favourite Draco photos and silly Draco themed puns and jokes
Write them out a Draco Malfoy quote book, complete with photos (here's a list of his best quotes)
Get them a green apple with a photo of Draco stuck on it and write under it "You're the apple of my eye" (they'll get it, I promise!)
Did you enjoy this gifts for Draco fans roundup?
We hope you found this list helpful, and if you have any more ideas on what Draco Malfoy gifts we can add, feel free to let us know in the comments!