*FYI - this post may contain affiliate links, which means we earn a commission at no extra cost to you if you purchase from them. Also, as an Amazon Associate I earn from qualifying purchases. Check out our Privacy Policy and Disclosure. for more info.
Gifting money doesn't have to be a boring and soulless affair… In fact, when done properly, money can really be one of the best gifts to receive.
That's why we've put together this list of fun ways to gift money, from unique DIY projects to hilarious fake-outs that are guaranteed to make your loved ones laugh.
If you're in need of money gift ideas that are both creative and unique, then you're in the right place. Read on for our top ways to gift cash!
PS: Looking to give some gift cards this year too? Check out our post about creative ways to wrap gift cards for more inspo.
Pin for later: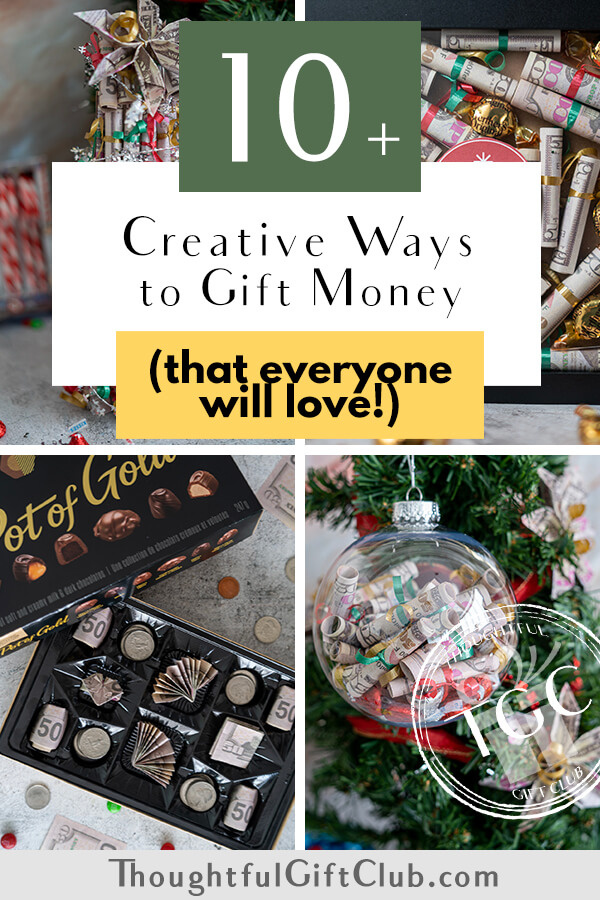 Hide it in a Jar of Candy
For an ultra sweet money present idea, why not conceal your cash inside a jar of candy?
Check out our full Hidden Surprise Candy Jar Tutorial for step by step instructions on how to make this quick yet awesome DIY gift.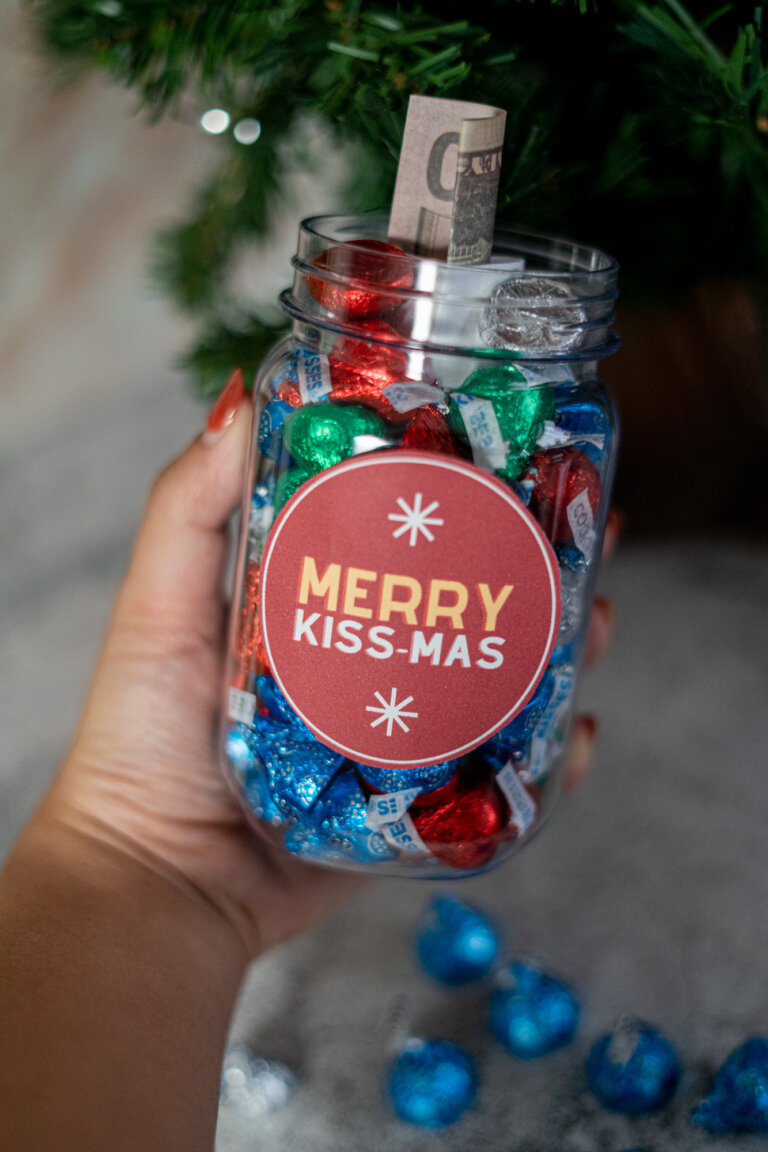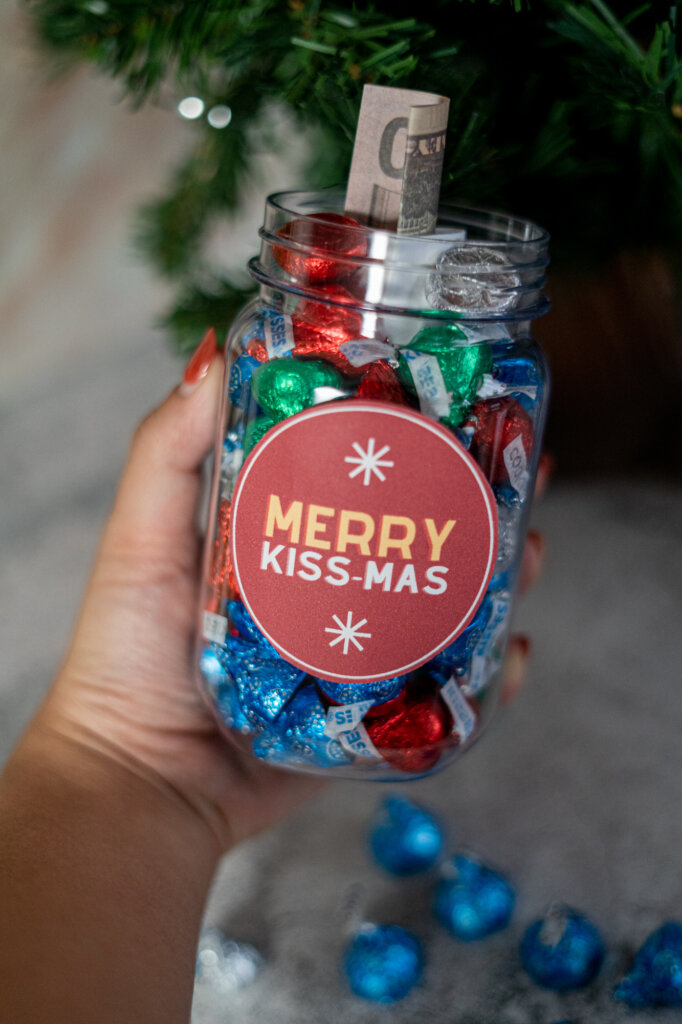 Make Them Solve a Maze for It
If you're gifting cash and want to ensure your recipient works hard for their reward, then these unique maze boxes are perfect! You simply stash your cash inside, and the money is revealed when the maze is solved.
For younger recipients, you can also look into an easier maze like this one:
Put it in a Fun Piggy Bank
Looking for a unique way to gift money that's also practical? This fun piggy bank is perfect for gifting – just insert your cash gift inside and watch the laughs roll in!
Use This Beautiful 'Money Tree' Stand
If it's wow-factor you're aiming for, putting your cash gift in this gorgeous money tree is a beautiful way to give money as a gift. As a bonus, it can also double as decor!
Shoot it Out with a Money Gun
For a hilarious way to gift money, consider putting your cash gift into a money gun and showering your recipient with bills. Who knows – this may be a dream come true for them!
Make a Chocolate Money Box
For an ultra simple DIY money gift, consider buying a box of chocolates and filling it up with bills and coins instead. This hilarious surprise is sure to catch your gift recipients off guard and win you plenty of brownie points.
Check out our full Chocolate Money Box tutorial for step by step instructions.
NOTE: We might advise including some actual chocolate too in case they're disappointed by the lack of sweets!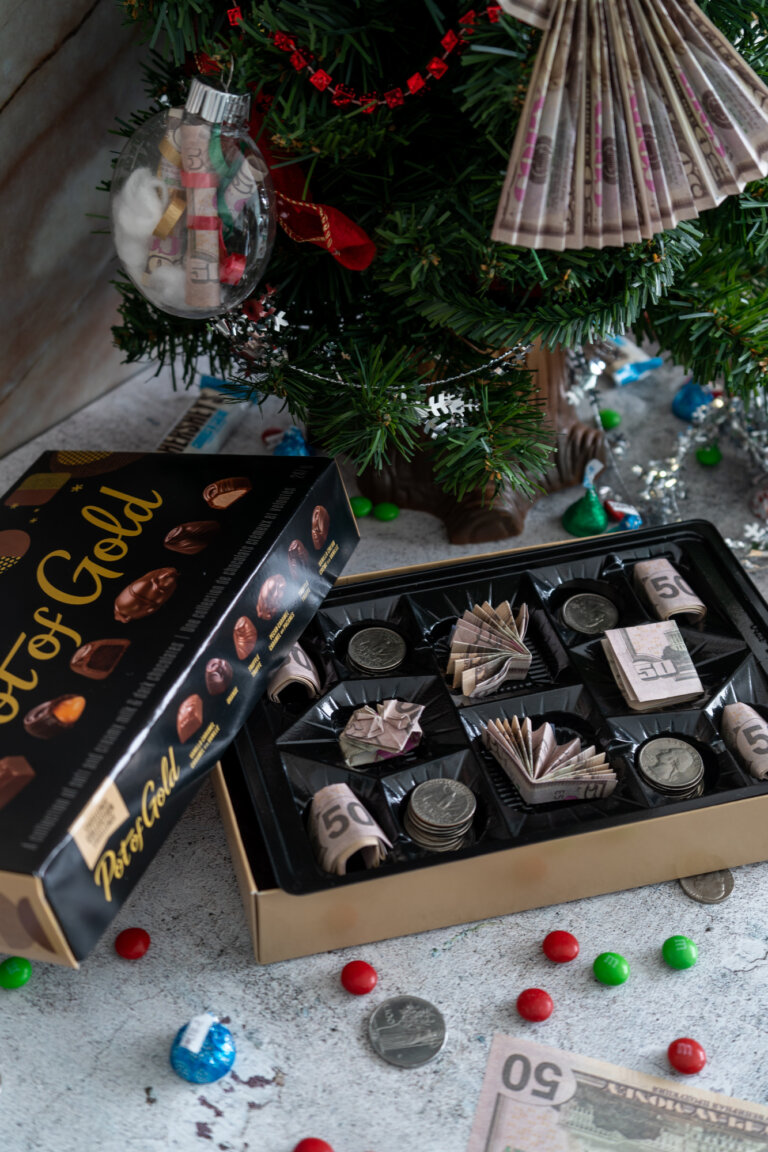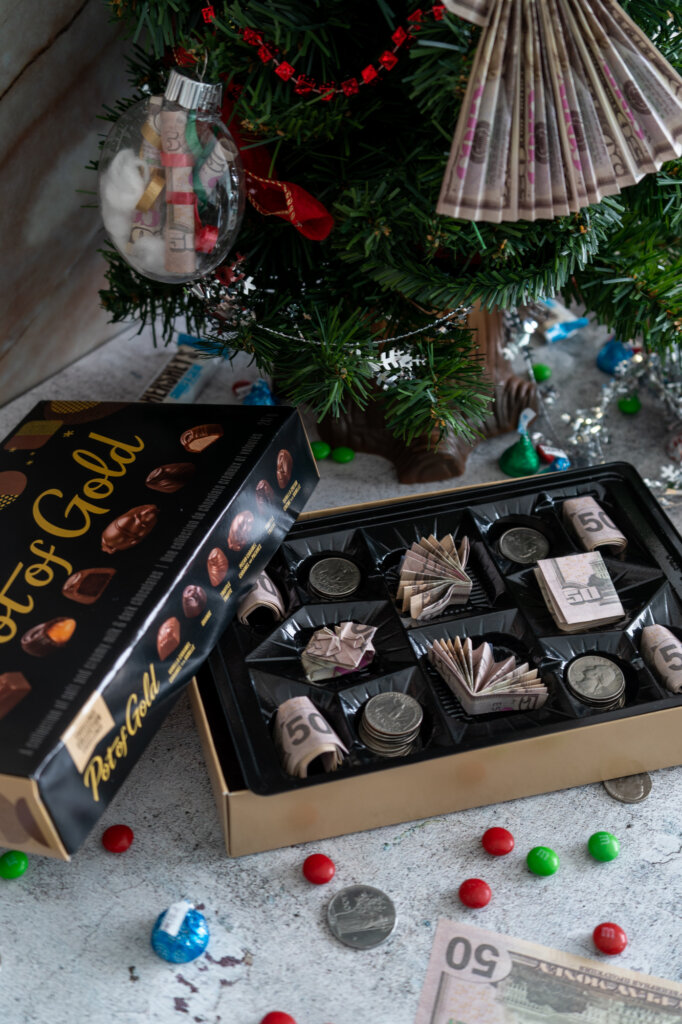 Make a Money Bauble Ornament
If you want an ultra festive way to gift money for Christmas, then consider rolling up your bills and turning them into a colorful ornament.
Check out our full Money Bauble Ornament Tutorial for step by step instructions.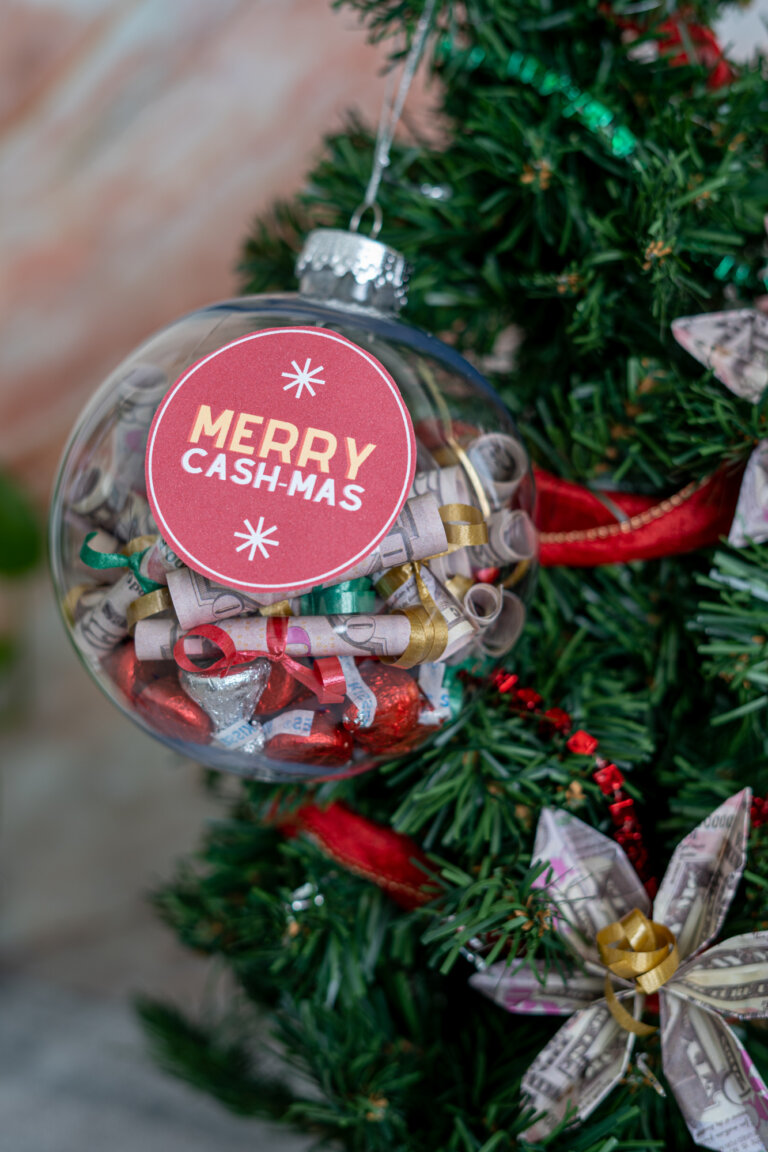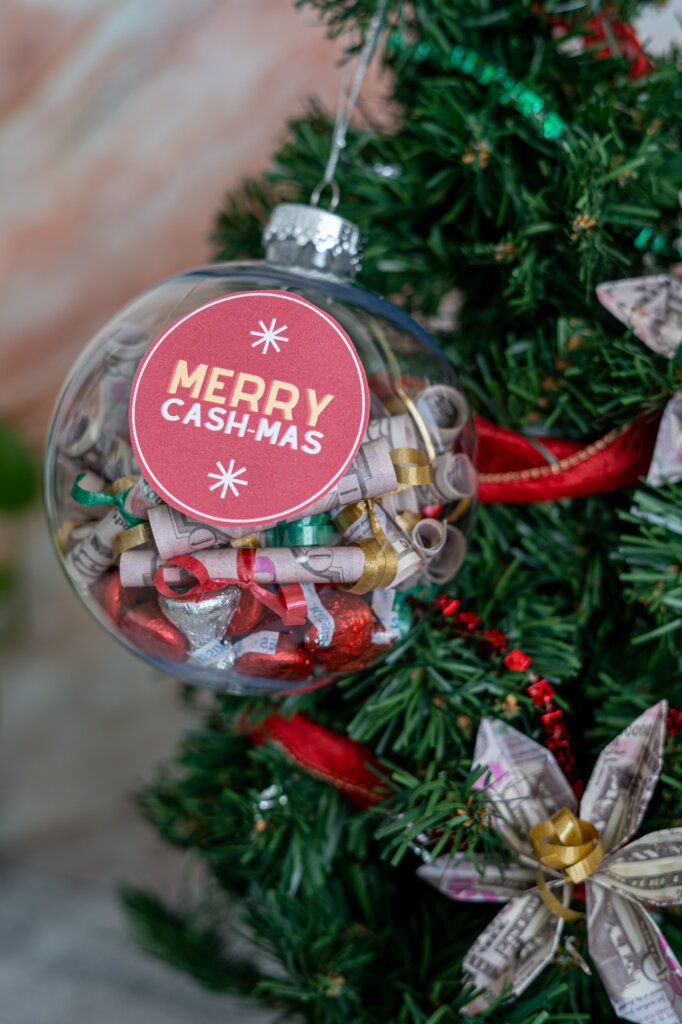 Hide your Money Gift in a Cryptex
If you're looking for a truly unforgettable way to gift money (maybe for a big occasion like graduation), then consider hiding the cash in a cryptex and giving them clues to figure out the password.
Hide the money in a cake (safely)
One of the best ways to give money as a gift is to hide it somewhere unexpected…. and what place is less expected than an actual cake? This awesome cake topper allows you to cleverly hide money in a cake….. while maintaining proper food hygiene. All they have to do is pull the topper and watch their bills roll out.
Make Them Play Pinball for It
Another fun way to give money is by stashing your money into this special pinball game! Your money gift isn't unlocked until they win, meaning double the fun (and some pretty high stakes).
Disguise the Money as an Undesirable Gift
There are loads of "diversion safes" out there that look like everyday objects, but are actually designed to stash away your valuables. These safes make for a super clever and sneaky way to give money as a gift.
Simply wrap it up really nicely and watch their faces fall when they think you gave them a stick of deodorant… then of course reveal the surprise inside!
Make a Cute Christmas Money Tree
Combining the worlds of cash and Christmas, we have this super adorable (and easy!) DIY tree project that will dress up your cash in the most perfect of festive vibes.
Check out our full Money Christmas Tree Tutorial for step by step instructions.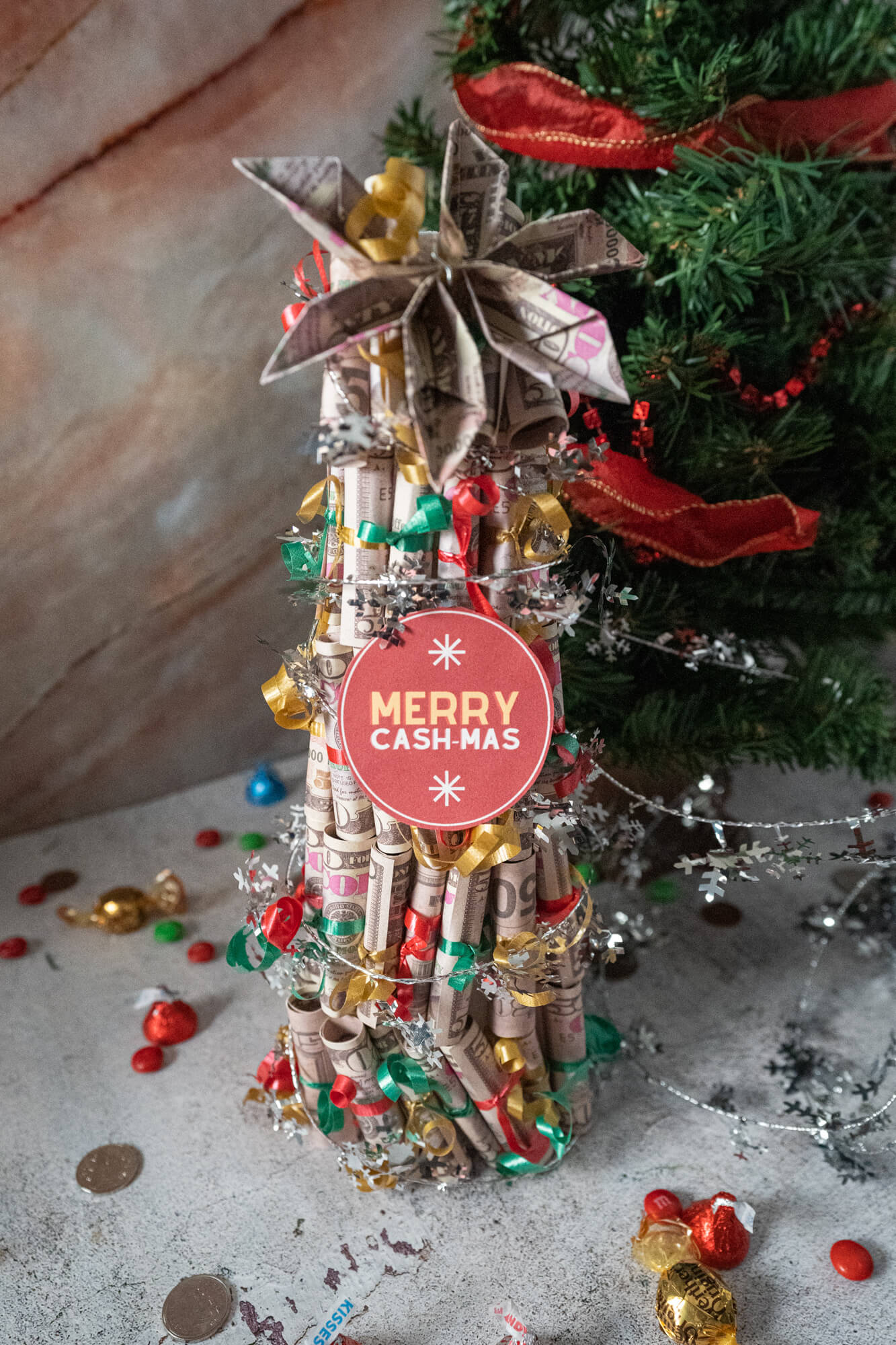 Fill a Shadow Box with Money
Lastly, for an aesthetically pleasing and fun money gift, why not roll your bills up and display them in a shadow box?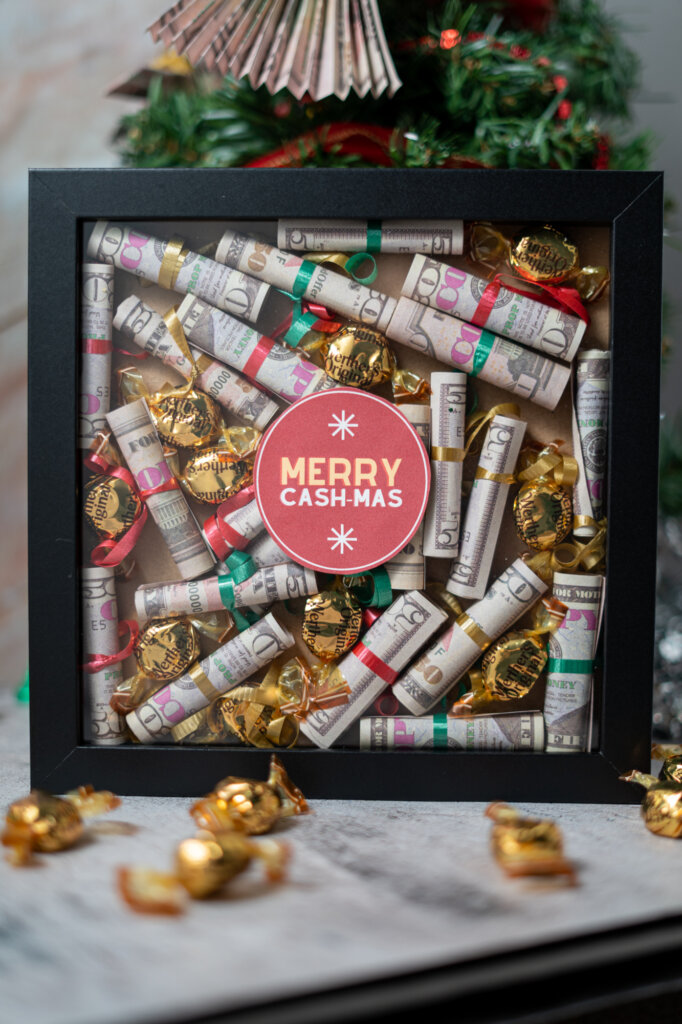 We Hope You Enjoyed This List of Money Gift Ideas!
Let us know in the comments if you have any other fun ways to gift money that you think we should add to our list!