*FYI - this post may contain affiliate links, which means we earn a commission at no extra cost to you if you purchase from them. Also, as an Amazon Associate I earn from qualifying purchases. Check out our Privacy Policy and Disclosure. for more info.
Odds are, this year you're taking part in a Secret Santa… and after all the turmoil of what to buy is over comes the final, dreaded step: coming up with the perfect thing to write in your Secret Santa card.
Well, this roundup of fun Secret Santa quotes and messages are here to help!
Whether you're looking for something sharp and witty or something sweet and heartfelt, we have written out a collection of Secret Santa quotes, messages and sayings to help you finish off your gift on the perfect note. We hope you find these helpful!
Need more Secret Santa inspiration? Check out our other guides:
Pin for later: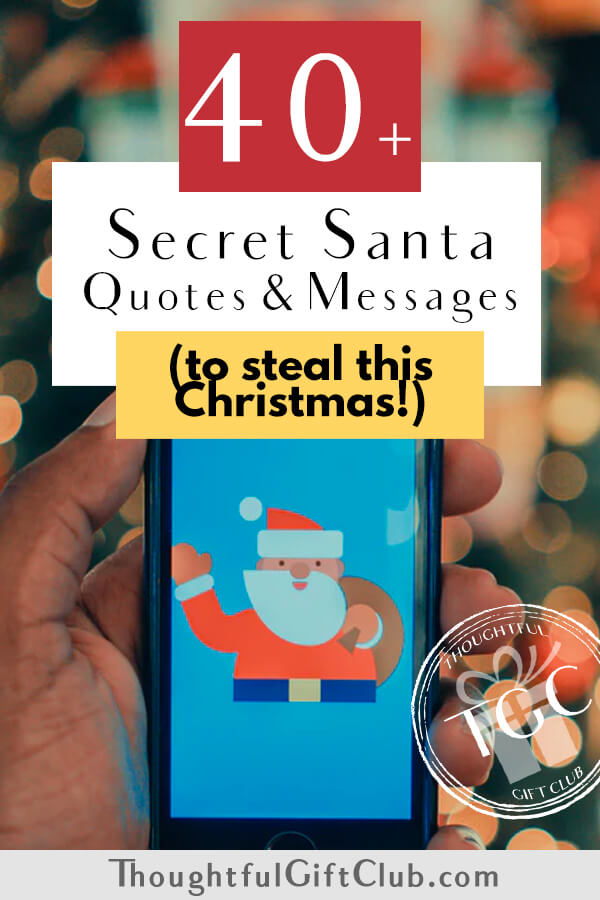 Cute Rhyming Secret Santa Poems & Messages
Looking for something cutesy to add to your Secret Santa card? Here are some rhyming messages that are both festive and adorable:
A mysterious item, right under the tree…
It says "Secret Santa" but who could that be?
Open me up and take a quick guess…
When you see the new gift that you do possess!
Can you guess who?
Got this gift for you?
Cuz yes it is true…
I love you, I do!
Your Secret Santa has done well today
To get you a gift on this special day
Who are they really? We'd rather not say
But we hope this gift makes you go "yay!"
You better not shout, you better not cry,
You better light up, I'm telling you why!
Cuz Secret Santa's coming to town…
Your Santa's a secret, but you can still cheer,
As the time to open gifts is finally here,
Take a quick peek and have no more fear,
For your Santa will smile and make themselves clear!
Your Santa's true name is one you don't know,
But open the gift, and the clues they will show,
Exactly who got you, and then you shall know!
So what are you waiting for? Open it, go!
I'd tell you my name, but it's a Secret I fear…
But do not fret, for the answer is near!
Open the gift, and remember to smile,
I hope it sparks joy for the next little while.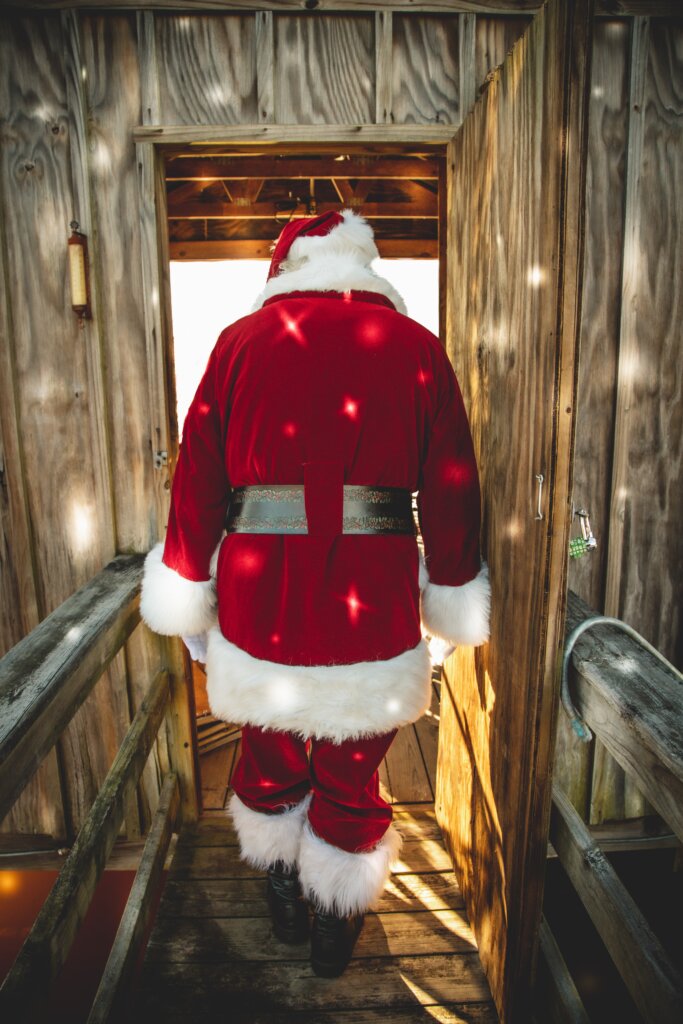 Punny Secret Santa Quotes Everyone Will Love
Everybody loves some good wordplay (even when they pretend like they don't!). If your Secret Santa recipient is someone who loves puns, then one of these messages might be perfect for them:
Lots of love from your Secret Santa! Hope you enjoy your gift – I think I sleighed it.
I ho ho hope you enjoy your gift! Best wishes from your Secret Santa.
I heard this year for Christmas, you requested my Presents? Well, here you go… much love from your Secret Santa!
Oh Deer, getting you a gift was not easy, but I hope you like it! Merry Christmas from your Secret Santa.
Yule be sorry you got me for Secret Santa once you open this… good luck! I mean… enjoy!
I wasn't going to get you a card but I thought that would be Rude…olph. Hope you have a great Christmas – much love from your Secret Santa.
A round of Santa-plause for my gift please! I think you'll enjoy it. Much love from your Secret Santa.
Sorry if this gift is overly Santa-mental, I really wanted to dig my Claus into it… hope you have a wonderful Christmas!
I figured this was the year to treat yo' elf so I got you a little something special. Merry Christmas from your Secret Santa!
If you're wondering why this gift looks so perfect, it's because I'm elf-taught. Hope you enjoy, and Merry Christmas from your Secret Santa!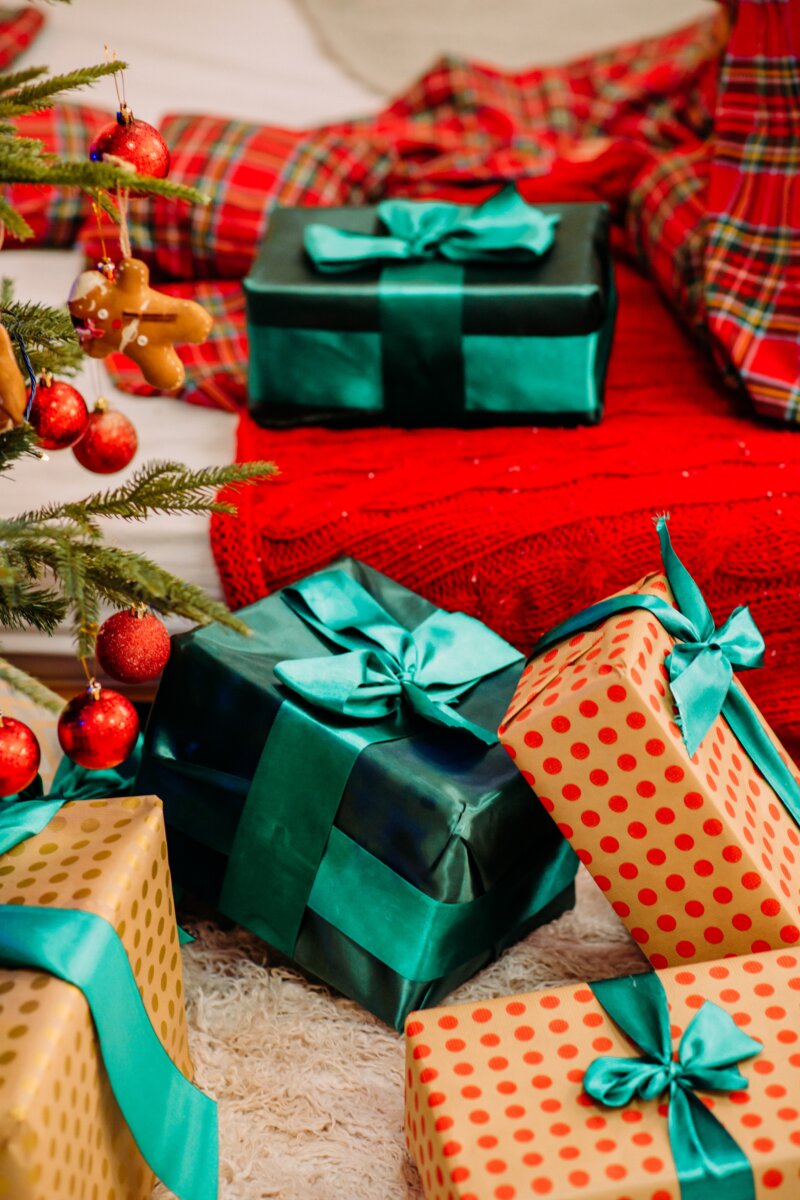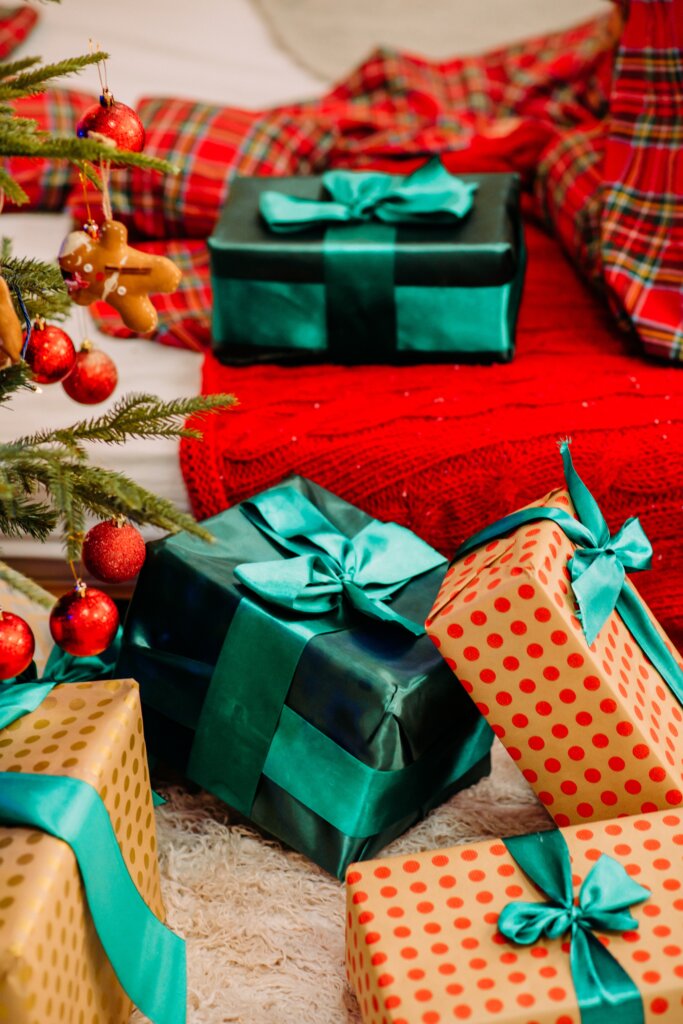 Secret Santa Messages and Quotes for Co-Workers
Okay, we've all been there – workplace Secret Santas can be awkward! If the messages above were too cutesy or came off too strong, here are some nice Secret Santa messages that are perfect for colleagues or a professional setting.
Beyond grateful to have a colleague like you during such a crazy year. Hope you enjoy your gift! Merry Christmas from your Secret Santa.
To a colleague who brightens my day every day, here's a gift that I hope will brighten yours. Best wishes from your Secret Santa.
Your smile lights up every room, so you've definitely made it onto the "Nice" list for this Secret Santa. I hope you enjoy all your goodies! Merry Christmas.
Crazy to think it's Christmas again, but it's like they say – time flies when you're having fun. Thanks for making my year a little better. Warm wishes from your Secret Santa.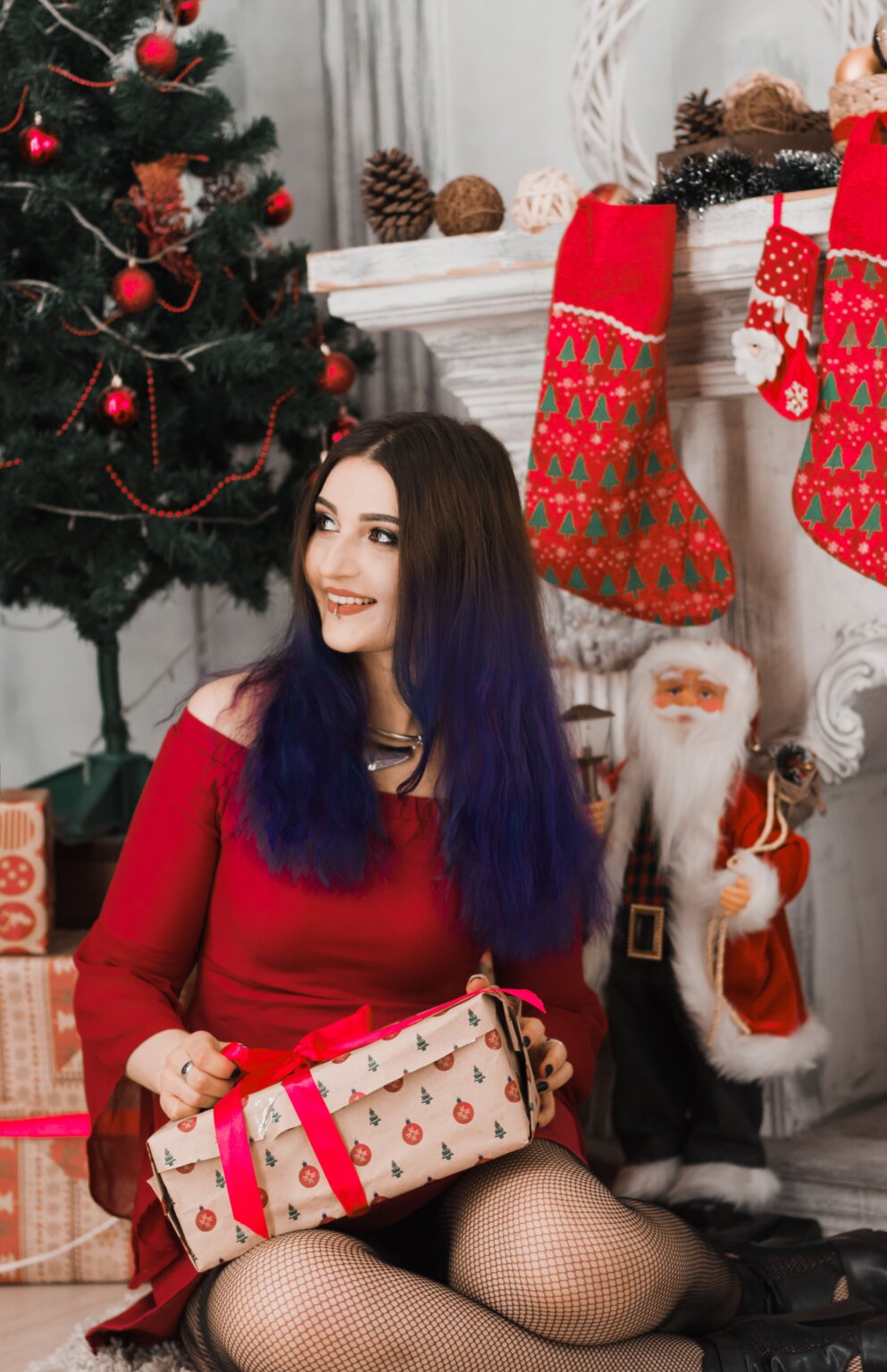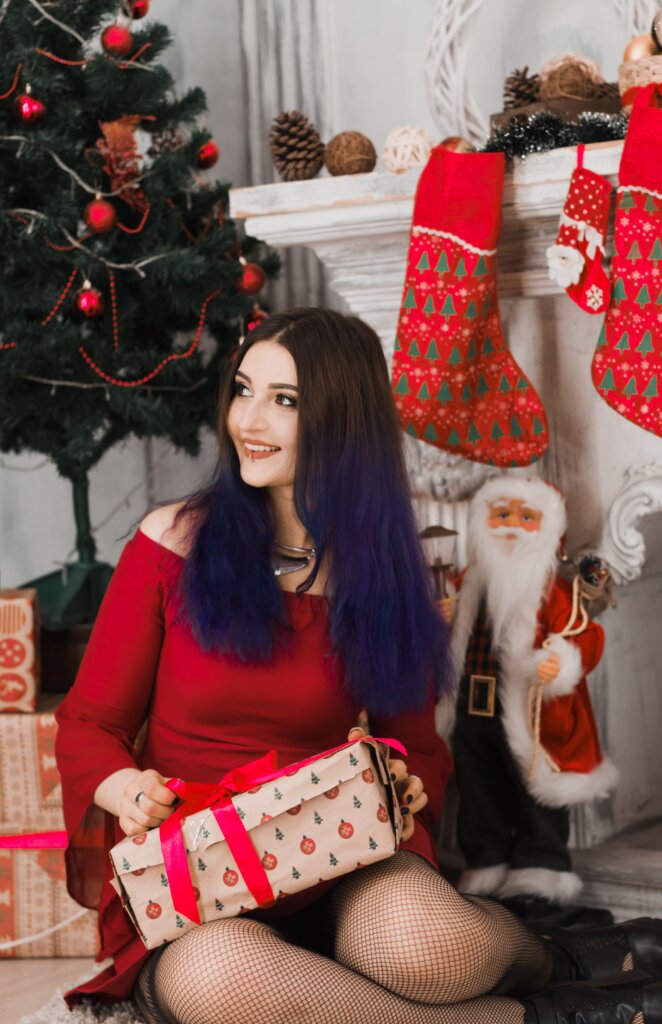 Funny Secret Santa Messages that Will Make Anyone Laugh
Have a jokier relationship with your Secret Santa relationship? Here are some funny Secret Santa messages that aren't meant to be taken seriously, but can add a lighthearted and humorous touch to your holiday celebrations.
I took my role as Secret Santa very seriously this year, and after a thorough review of your social media, my team and I have concluded that you are indeed on our Naughty list. Please find attached a lump of coal to remind you of regret. Merry Christmas!
I tried to get you [insert celebrity crush] but weirdly, they were busy… so I got you this instead. Merry Christmas from your Secret Santa!
The only Secret thing about this Secret Santa was how impossible you are to shop for. Hope you like what I dug up. Merry Christmas!
The only thing worse than a forced Secret Santa is getting YOU for Secret Santa. Well, fingers crossed you don't hate this… Much love from your Secret Santa!
Oh the weather outside is frightful… and so is buying gifts for YOU! Thanks for being impossible to shop for – enjoy your gift certificate. Just kidding. Or am I?
Hey if I'm your Secret Santa, where are my milk and cookies? Just something to think about. Enjoy your gift… Merry Christmas!
I was gonna get you a [insert funny quality they're lacking, i.e. a sense of direction, a sense of punctuality, good taste in dates, etc.] for Christmas, but they were all out, so here's the next best thing. Merry Christmas from your Secret Santa!
Deck the halls with boughs of secrets, fa la la la la la la la la…
Got this gift, but you can keep it, fa la la la la la la la la,
I'm your Secret, Secret Santa, fa la la la la la la laaaaa
Pretend to like it or I will weep yeah, fa la la la laaaa la la la lol plz I'm not joking.
Enjoy this gift from your Secret Santa! I shall reveal my identity after you open your gift… unless you hate it, in which case you'll never know.
This Secret Santa DEFINITELY knows if you've been naughty or nice. Let's just say: yikes. Merry Christmas – enjoy your lump of coal.
As if this year couldn't get any worse, you got assigned ME as your Secret Santa. Sorry in advance…
Noses are red, fingers are blue… Christmas is cold, and so is this gift I got you 😉
A little antidote for your resting Grinch face. Hope you enjoy your gift! Much love from your Secret Santa.
Merry Christmas from a Secret Santa who knows ALL your secrets… you're lucky to be getting a gift at all, tbh. Merry Christmas, ya filthy animal.
Who am I? … Who are you? Why am I here? Eh, whatever – here's your gift. Hope it's fine and whatever.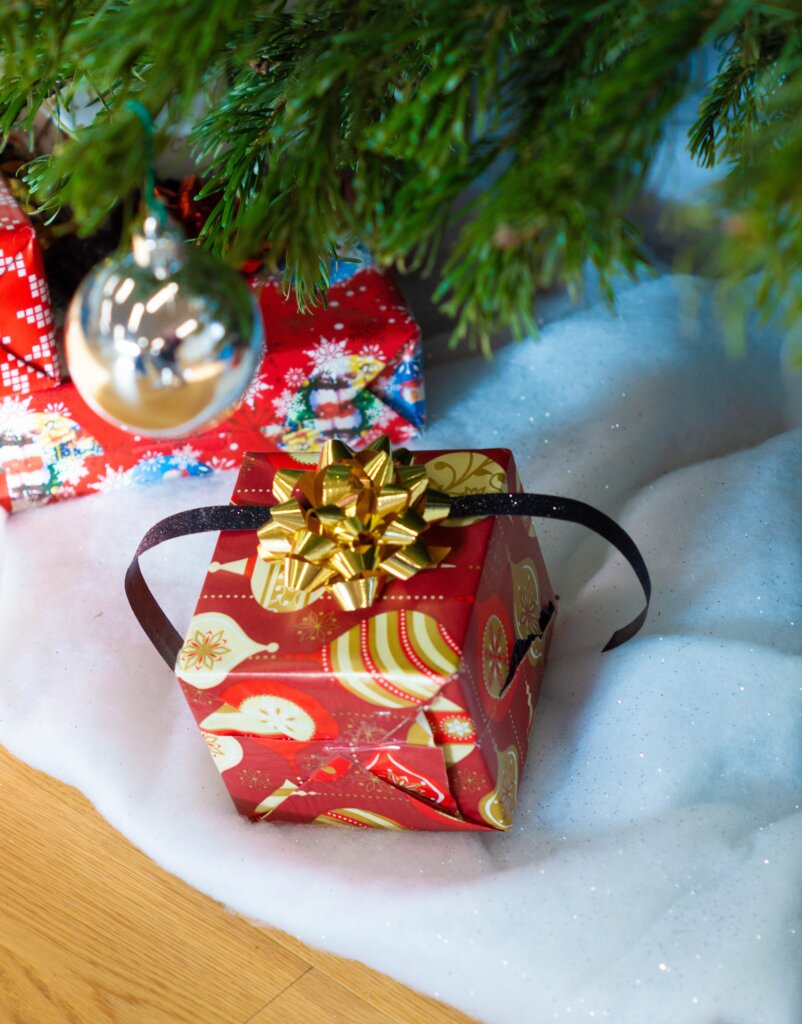 Sweet Secret Santa Messages for Loved Ones
Alright, maybe you've lucked out! Maybe you've gotten someone you love and adore for Secret Santa and you want to get them an adorable Secret Santa card/message to match. Here are some perfect Secret Santa message ideas for a Secret Santa recipient you know super well.
Definitely rigged this so I could get you. Merry Christmas from your not so Secret Santa (and stalker!)
So grateful to have you in my life, and even more grateful I got you for Secret Santa! You deserve all this and more… Merry Christmas!
I couldn't believe it when I got you for Secret Santa. Sometimes miracles do happen 😉 Hope you enjoy your gift! Much love from your "Secret" Santa.
I may be a Secret, but I know all of yours… Merry Christmas from your Secret Santa. Can you guess who?
I know you so well, this was the easiest Secret Santa shop I've ever done. Hope you love your gift (I know you will!)
It's been a rough year, but getting to spoil you for Secret Santa was the Christmas miracle I needed! Sending you SO much love this Christmas… hope you enjoy your gifts!
Normally with you, I am the gift, but hey, since I got you for Secret Santa I guess I had to step things up a notch. Enjoy your presents (and my presence!)
I know all your secrets so it only seemed fitting I was your Secret Santa. Merry Christmas, and I hope you enjoy your new goodies.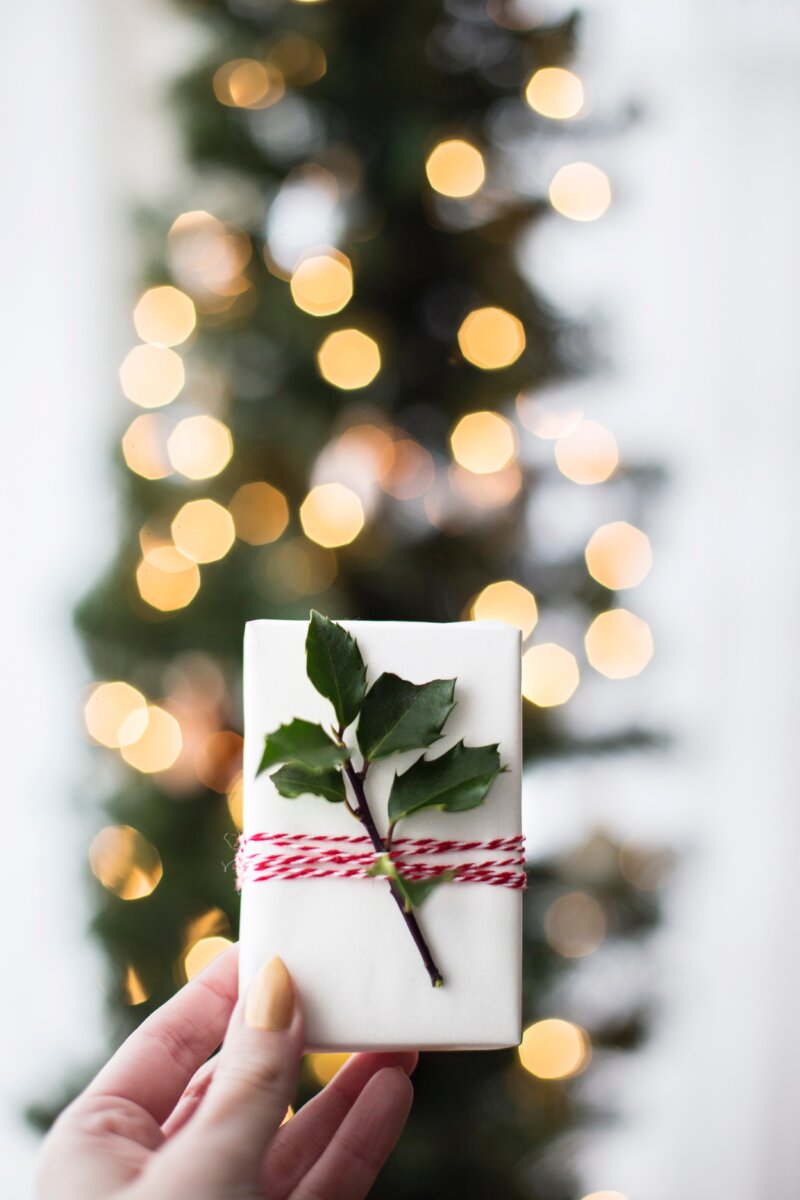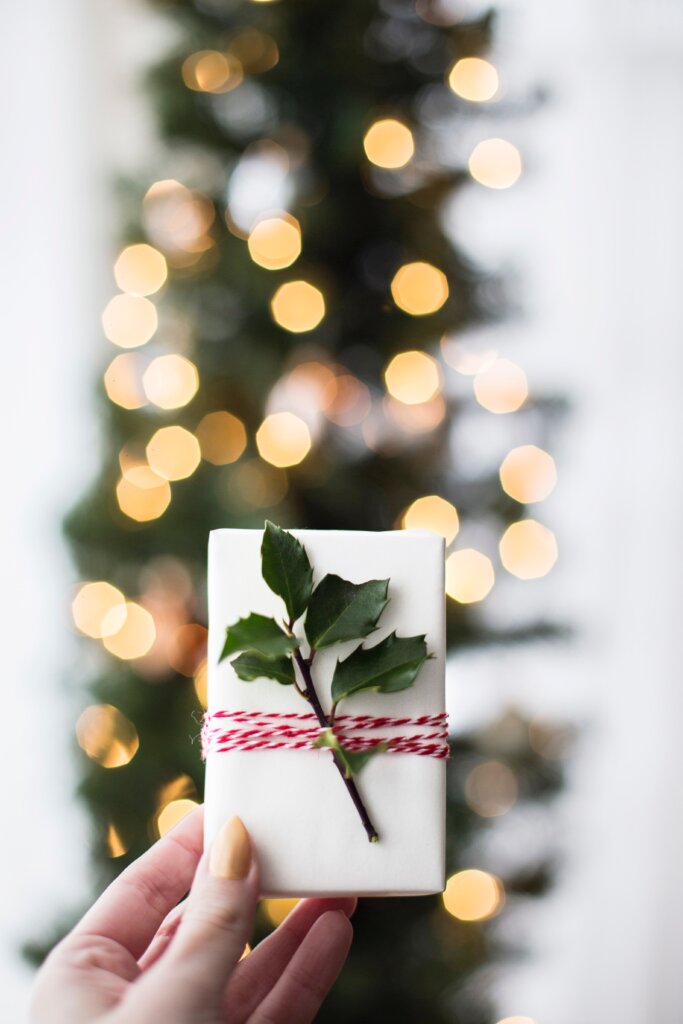 Have any other Secret Santa quotes or messages for us to add?
Let us know in the comments! We hope this post helped you craft THE perfect Secret Santa message to your friends, family, colleagues or loved ones. Have a wonderful holiday season, and stay safe!