*FYI - this post may contain affiliate links, which means we earn a commission at no extra cost to you if you purchase from them. Also, as an Amazon Associate I earn from qualifying purchases. Check out our Privacy Policy and Disclosure. for more info.
In need of the perfect reindeer pun or joke to round off your Instagram captions, cards and messages?
We've got you covered. From Rudolph puns and reindeer jokes to all sorts of wordplay about antlers and sleighs, here are some ideas for reindeer-tastic puns that will ensure you live happily ever Antler!
Pin for later: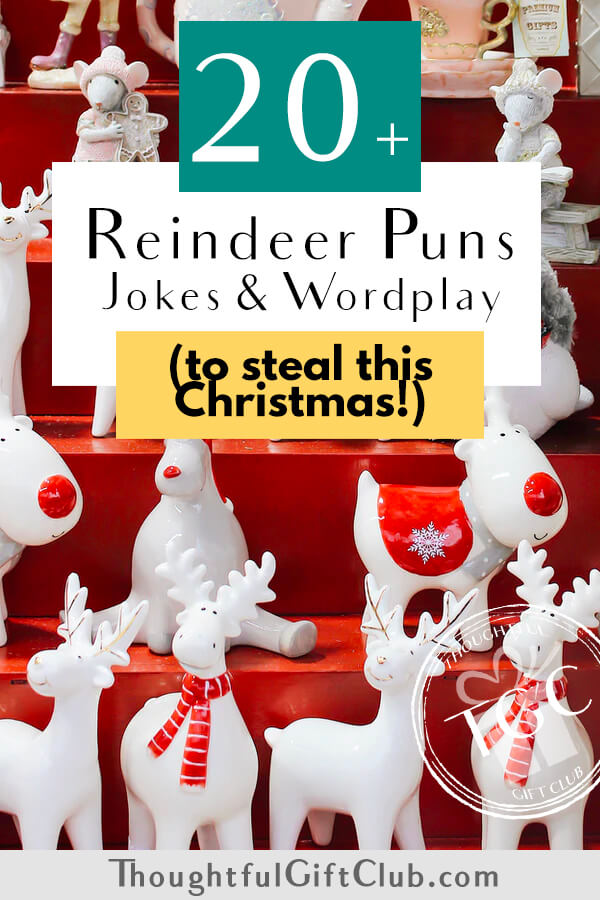 More Christmas Themed Puns
First – we should let you know this isn't our only article full of Christmas puns! Here's a full list of our top ones in case you're looking for further Christmas pun inspiration:
Punny Reindeer Instagram Caption Ideas
So, whether you need a fun caption for photos of you featuring reindeer, dressed as a reindeer, and everything in between, here are some ideas:
Better pack an umbrella because the forecast calls for a lot of rein…. deer.
I didn't want to make this caption punny, but that would have been a little rud….olph.
Do I count as royalty if I reign deer?
I used to hate puns but these days I'm finding them a lot more reindeering.
Oh deer! Pulling out all the stops this Christmas.
Alright, looks like it's Christmas! Time to rein it in.
I was told to "take the reins" and maybe I took that a little too seriously.
Exploring some new deer-itory with this look – what do you all thing?
Frankly my deer, I don't give a damn.
A very merry Christmas to you and all those Deer to you.
I don't usually like cheesy holiday outfits but I love these deerly.
Call me Rudolph because I do believe I'm sleigh-ing it.
Anyone who dresses up as a reindeer this Christmas is a man Antler my own heart.
And then they lived happily ever Antler…
Feel free to call me Rudolph because I am getting LIT tonight.
Having a Rud-awfully good time this Christmas!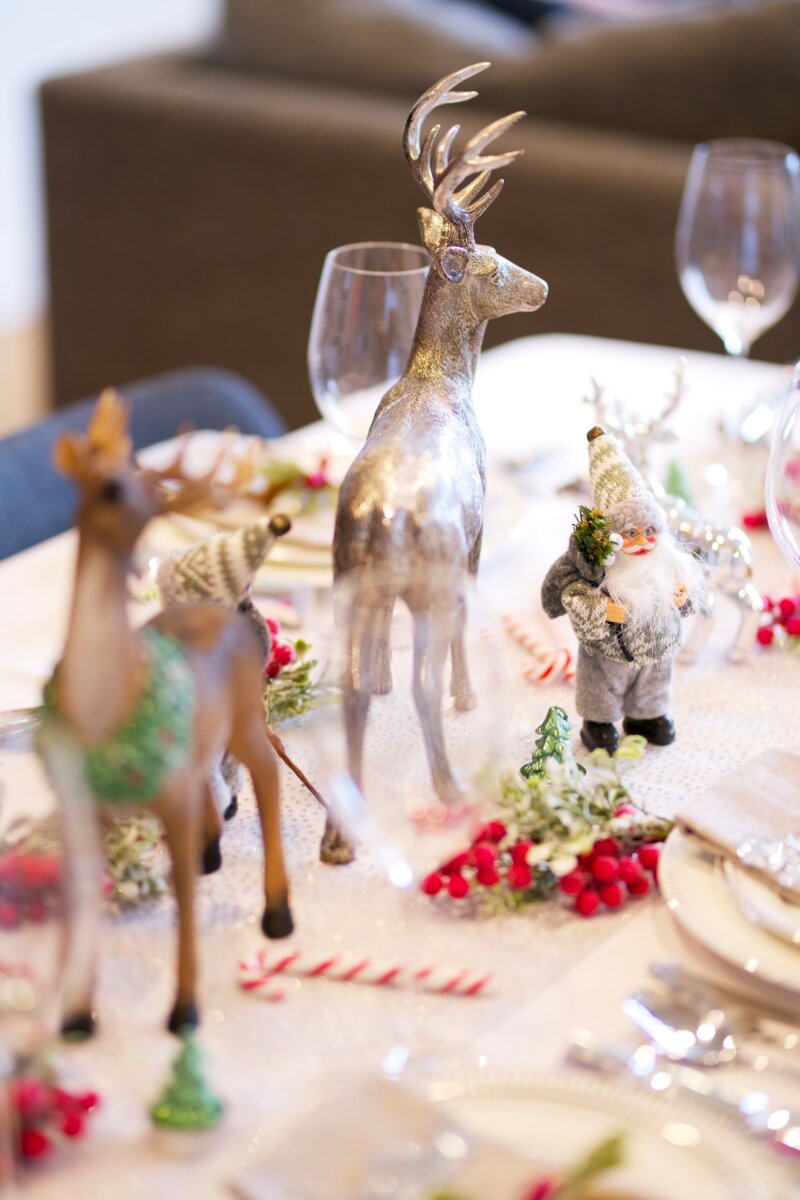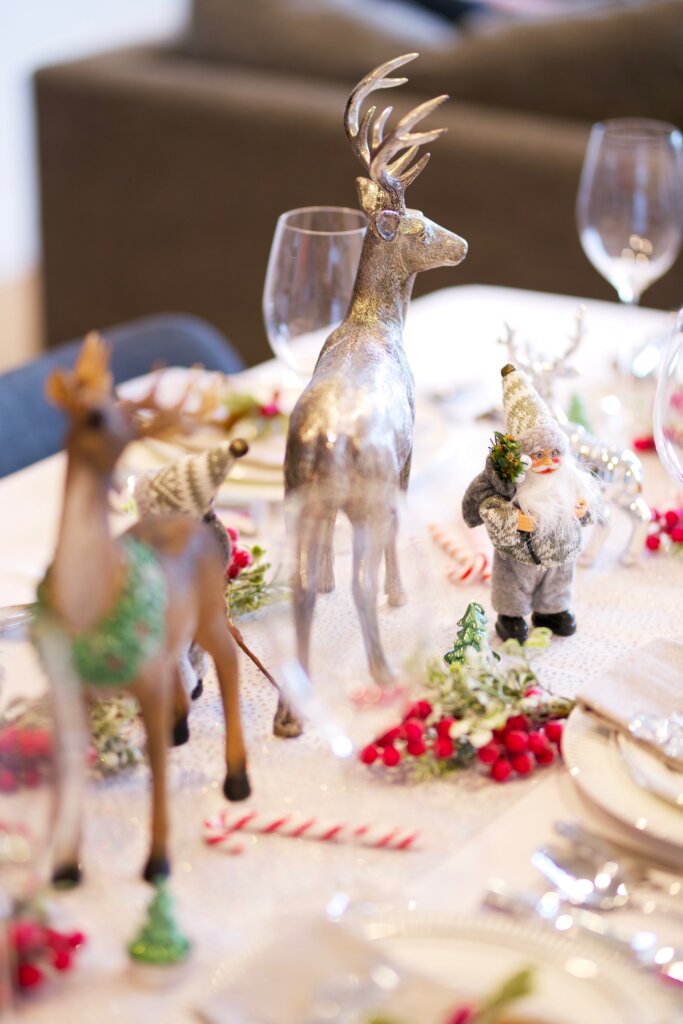 Corny Reindeer Jokes
Need a cheesy reindeer themed joke for Christmas? Try one of these out:
Where do reindeer usually grab their morning coffee?
Star-BUCKS!
Why did the Queen try to take over the North Pole?
She wanted to reign deer.
Why was Santa so pleased with Rudolph guiding the sleigh?
Because it was a Bright idea.
Why does Rudolph's nose glow red while he's sleeping?
He's a light sleeper.
What do you call a reindeer with no manners?
Rude-olph.
Did we miss any of your favorite reindeer puns?
Feel free to add your favorites below!