*FYI - this post may contain affiliate links, which means we earn a commission at no extra cost to you if you purchase from them. Also, as an Amazon Associate I earn from qualifying purchases. Check out our Privacy Policy and Disclosure. for more info.
If you've clicked onto this specacularly nerdy list of Harry Potter housewarming gifts, all of the following must be true: 1) you're about to attend a wonderfully geeky party, 2) you're shopping for some avid Potterheads and 3) you're definitely going to find what you need in this article.
As Potterheads ourselves and avid gift researchers, we've rounded up a collection of the most unique, awesome and just plain cool Harry Potter housewarming gifts you can buy online, with everything from personalized goodies to practical must-haves.
We hope you enjoy this list, and when it's time for the actual housewarming, don't forget to BYOB… Bring your own butterbeer!
PS: You might also want to look into how to visit Hogwarts in real life too.
Pin for later: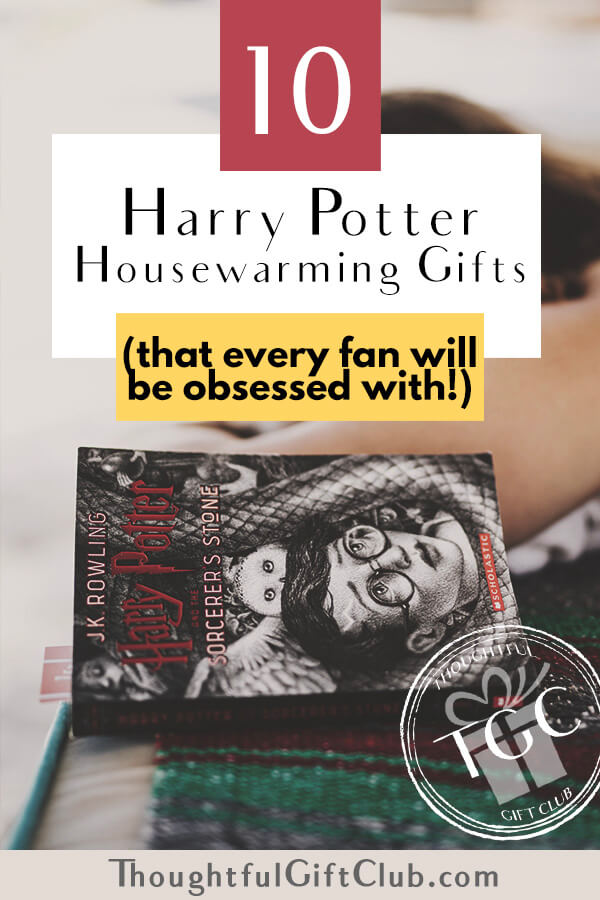 A Fun Harry Potter Themed Doormat
One of the cutest Harry Potter housewarming gifts you can get for your lucky recipient is an HP-themed doormat.
This mega-practical gift will not only get use every day, but it'll also likely induce several fangirly giggles every time they come home, which is really just the goal, isn't it?
There are so many fun options out there, but here are some we love: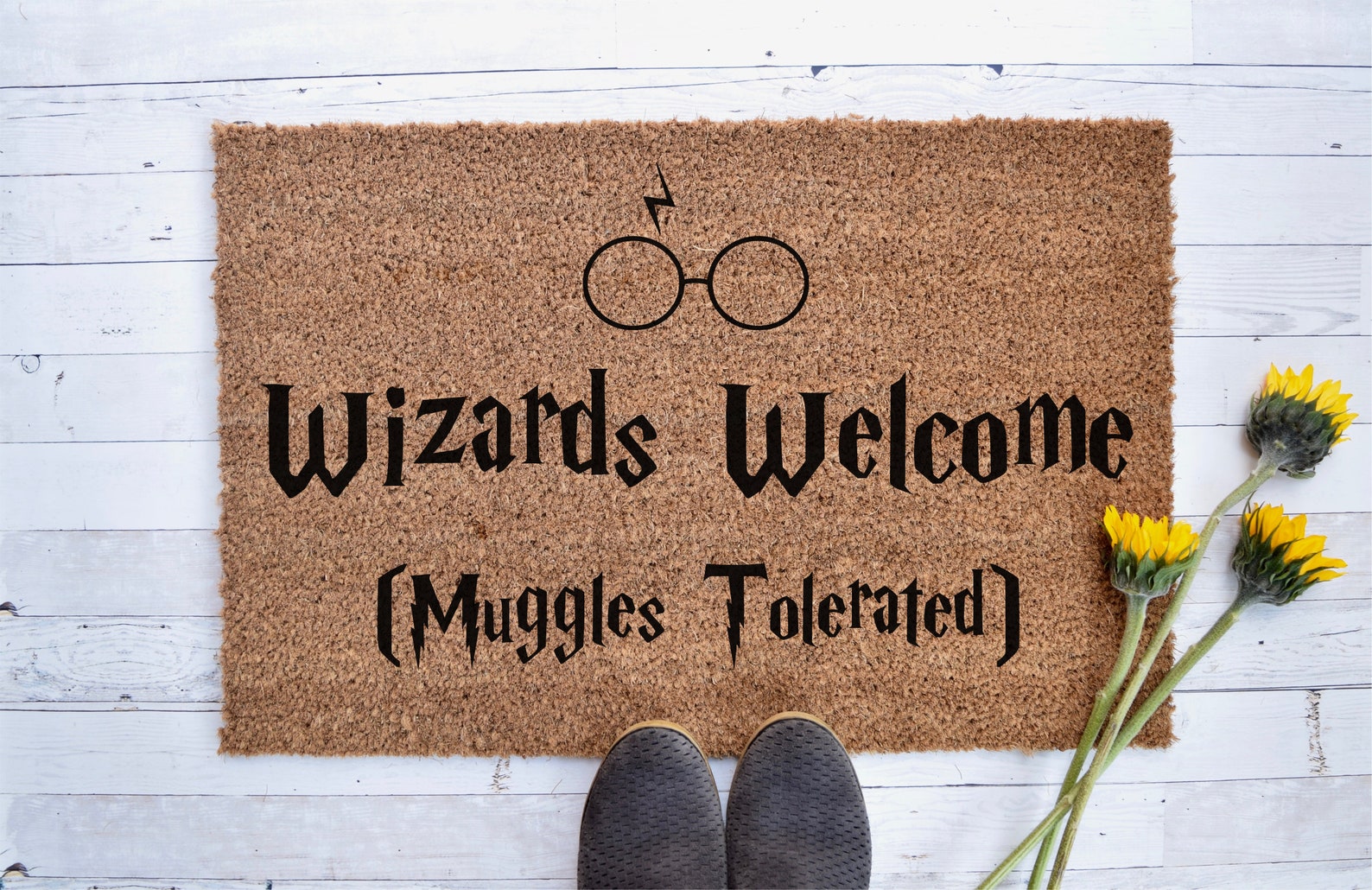 These Epic Platform 9 3/4 Bookends
If you're shopping for Potterheads, it's a likely assumption that they're also big into reading and books. Well, why not combine those two passions with these adorable Platform 9 3/4 bookends? In our opinion, they're the perfect ode to the wizarding world without being overly tacky. Click here to price check.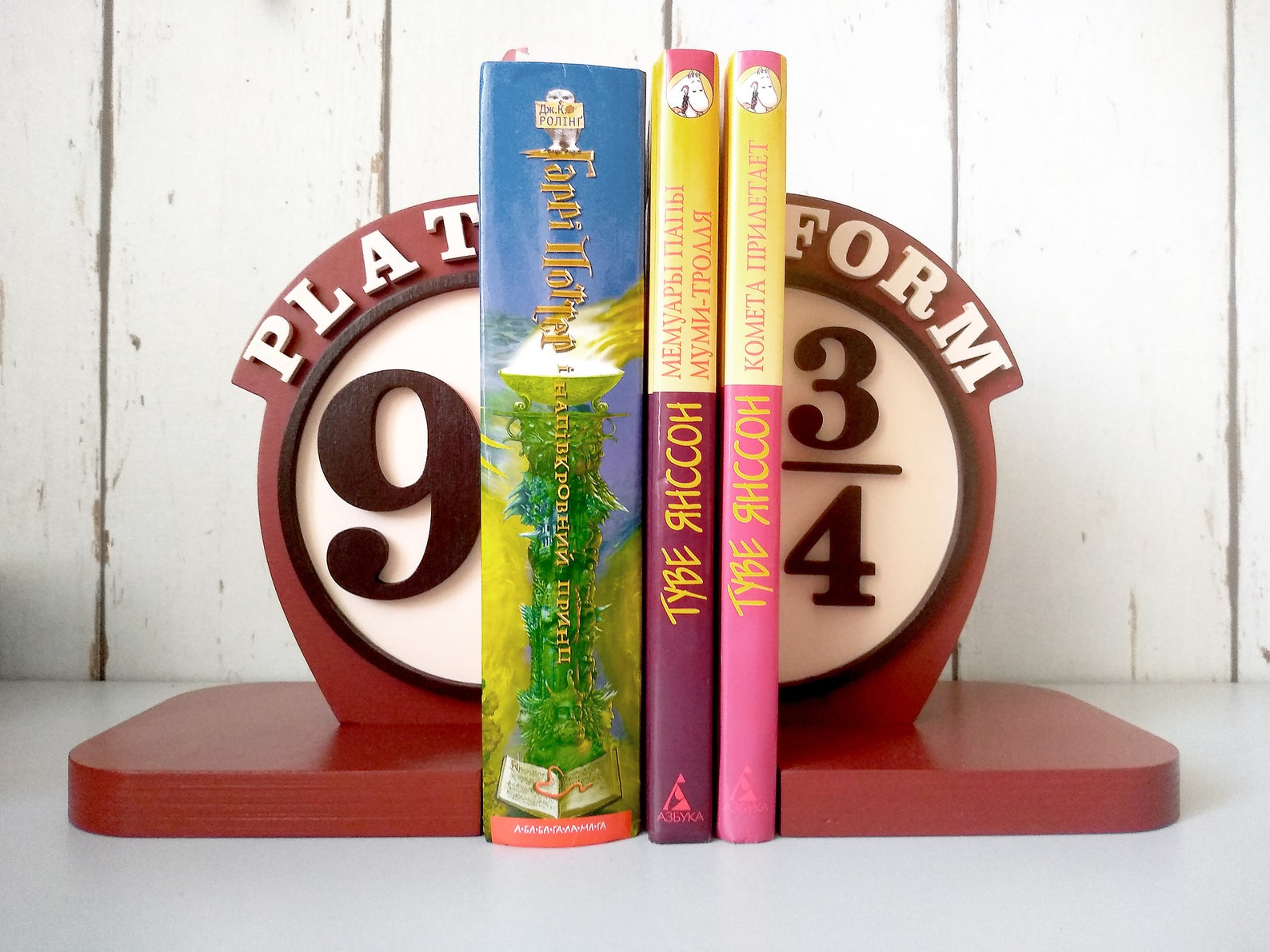 This awesome Alohamora Key Holder
For an awesome HP housewarming gift that will get plenty of daily use, consider buying them this unique Alohamora keyholder to go on their wall. Not only is it super practical and stylish, it's the perfect little homey touch to add a splash of geekiness to your recipient's new home. Click here to price check.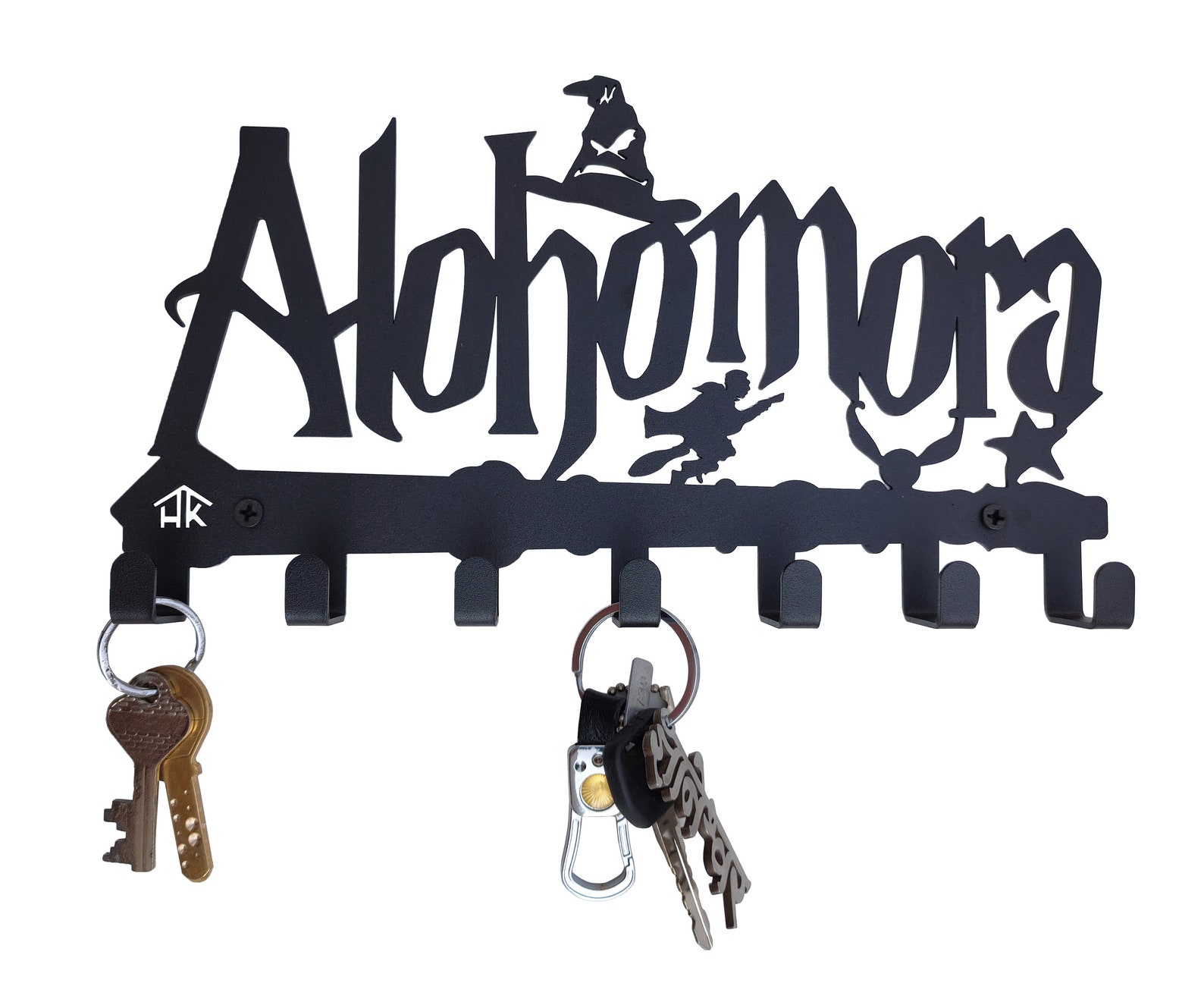 This funny stamped spoon
Only the most hardcore Harry Potter fans will appreciate this small but thoughtful housewarming gift. We're sure this one will make your recipient laugh no matter what though! Click here to price check.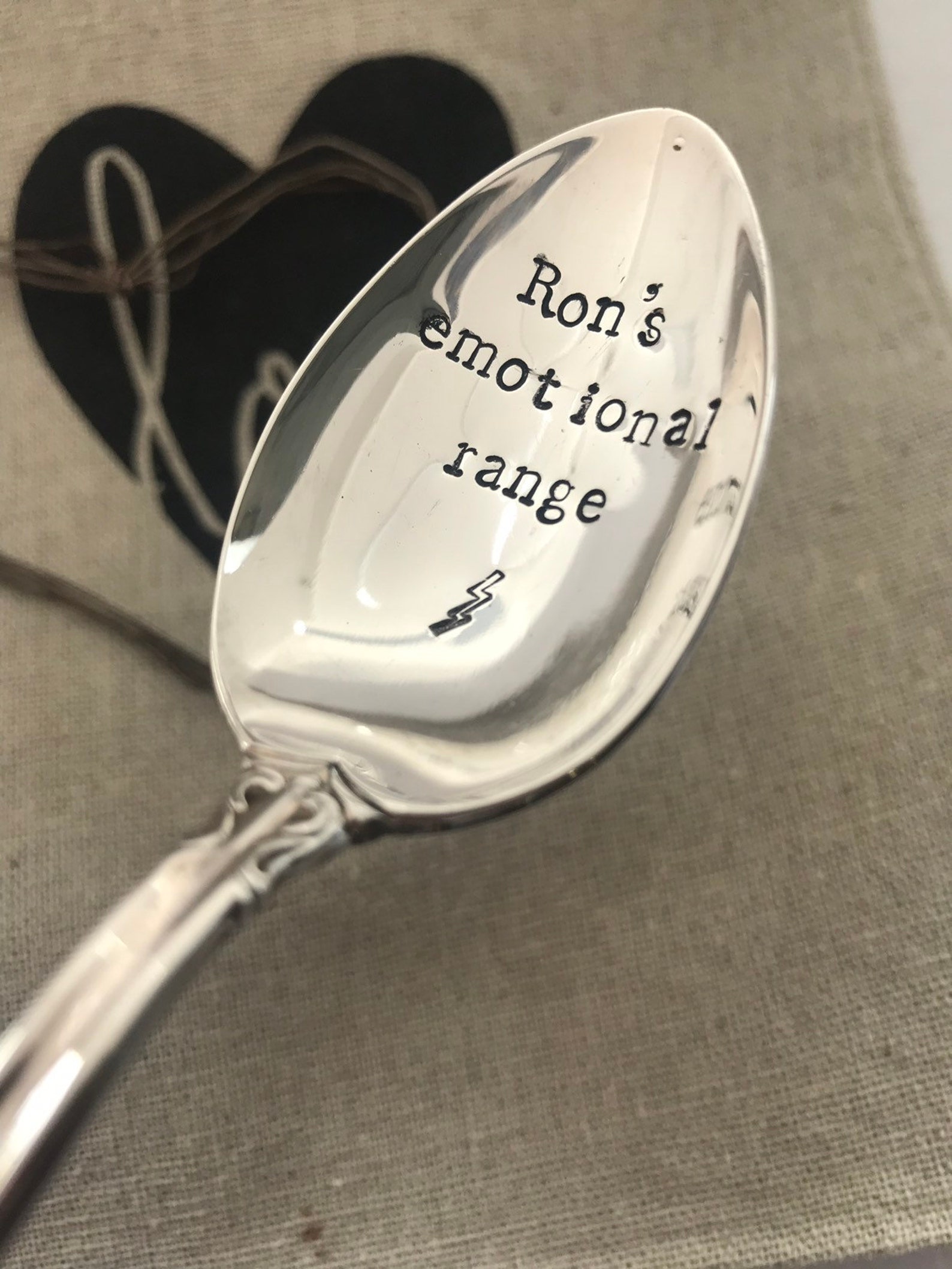 These Marauder's Map Potholders
I solemnly swear that I….. will not ever burn my hands!
These Marauder's Map potholders are THE perfect housewarming gift for any Harry Potter geek, plus they're full of practicality too. Click here to price check.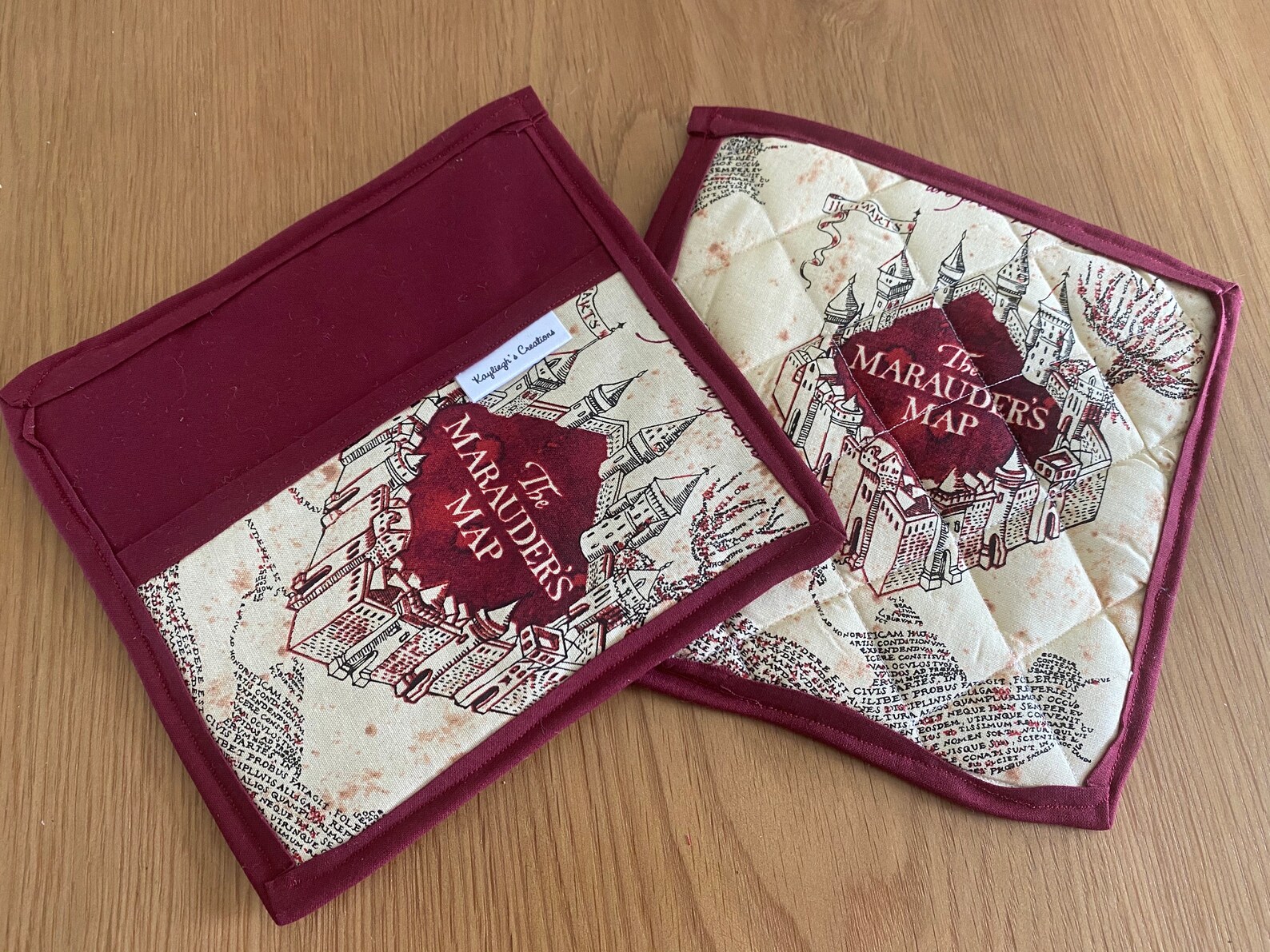 These Magical Wooden HP Coasters
Even wizards aren't immune to water rings and stains, so help your gift recipient preserve their furniture by gifting them a set of magical little coasters! There are a million designs and materials out there to choose from, but we love these minimalist wooden ones with special HP designs stamped in them. Click here to price check.
PS: If you're getting coasters, you should also look into getting some matching Harry Potter mugs like these.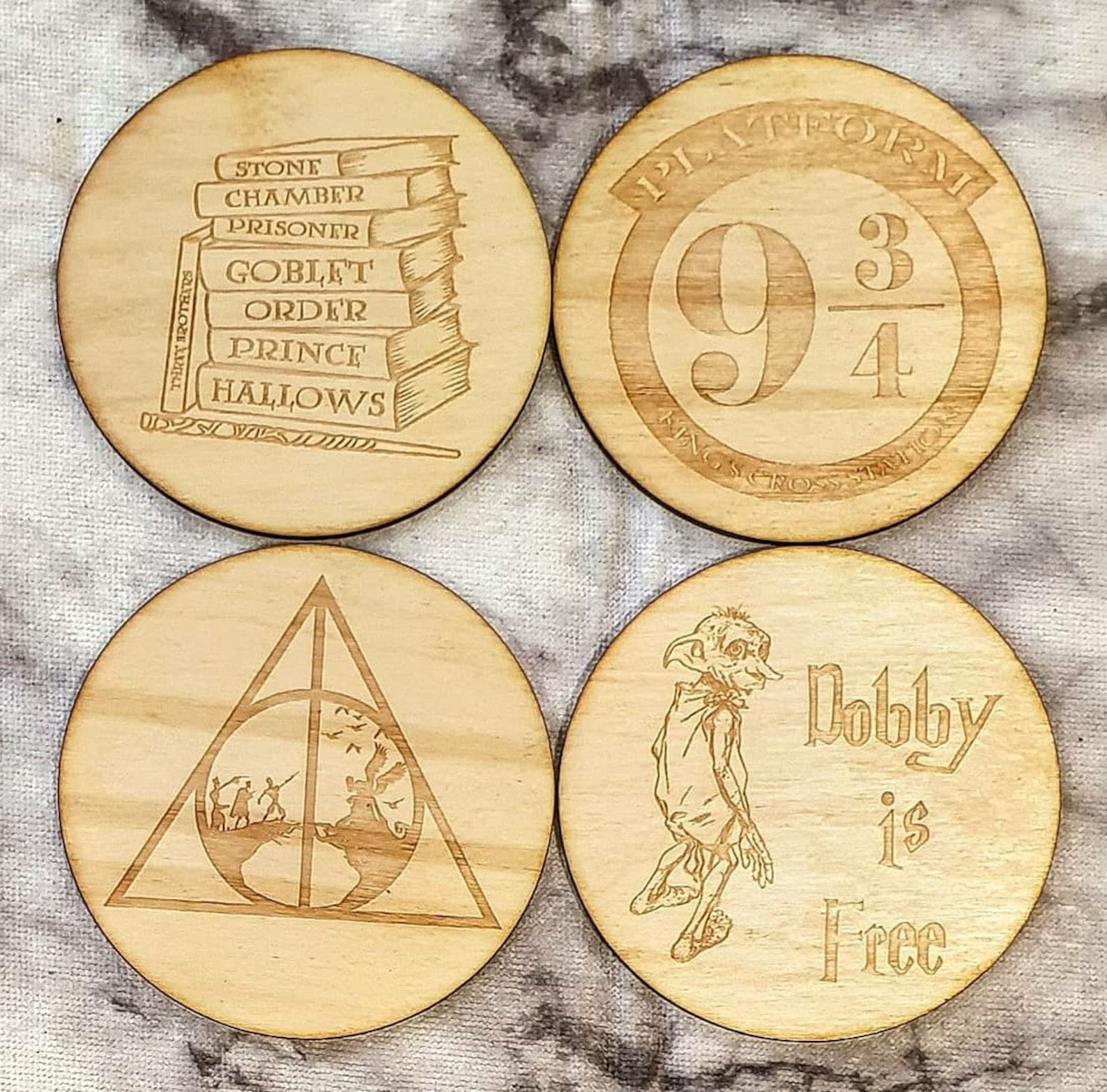 These Adorable Personalized Harry Potter Pillows
For an extra thoughtful touch, you should definitely consider buying something personalized. These cute cushions (which you can get customized with your gift recipient's names) are adorably Harry Potter but still minimalist enough to blend into any design theme. Click here to price check.
PS: If your gift recipients are fiercely proud of their (Hogwarts) house, you should also look into getting some cool Hogwarts House themed merch for their new home. We've got guides to Gryffindor gifts, Slytherin gifts, Ravenclaw gifts and Hufflepuff gifts, or just click here for a full roundup of cool Harry Potter gifts for adults.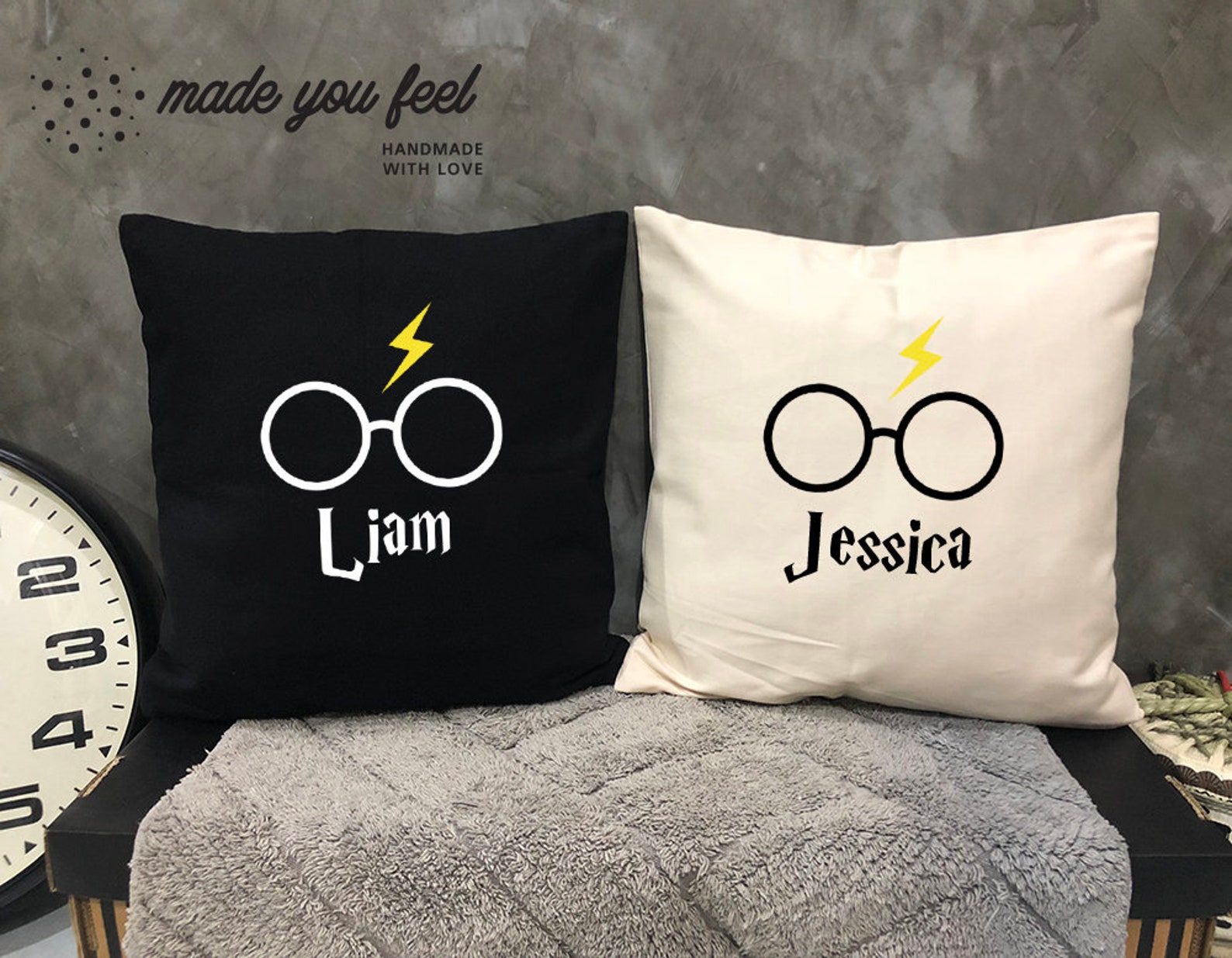 Fun Harry Potter Signs For Around the House
What better way to flaunt one's Harry Potter dorkiness than through fun signs? The beauty of this easy Harry Potter housewarming gift is you can find loads of different options and find the perfect fit. We personally love this sign demanding guests clean up after themselves. Click here to price check.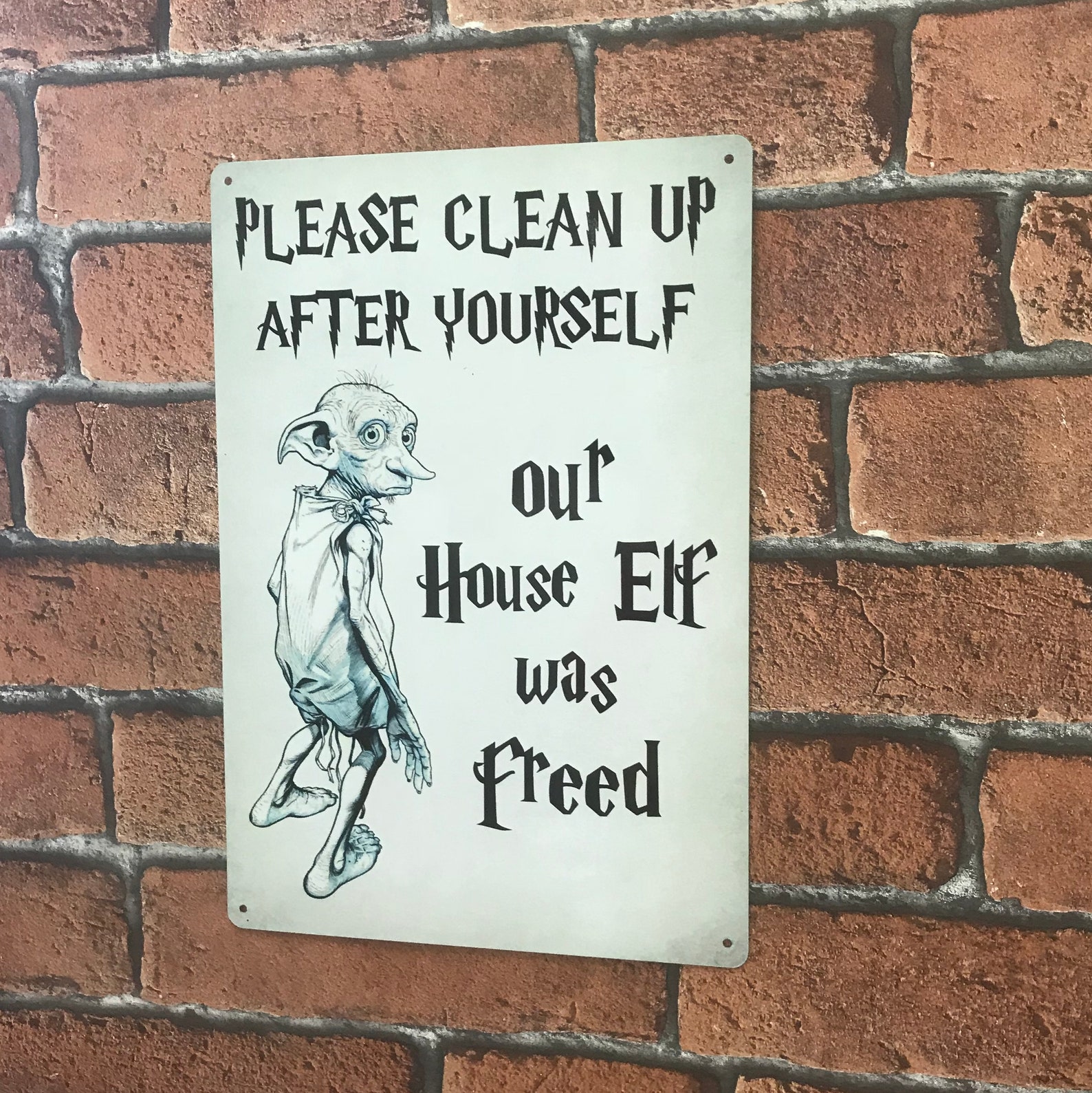 This Super Fun Glass Cutting Board
"Kitchen managed. I solemnly my cooking is so good." This glassy twist on the famous Marauder's Map slogan is a must-have for any Potterhead kitchen. Seriously, I love it! Click here to price check.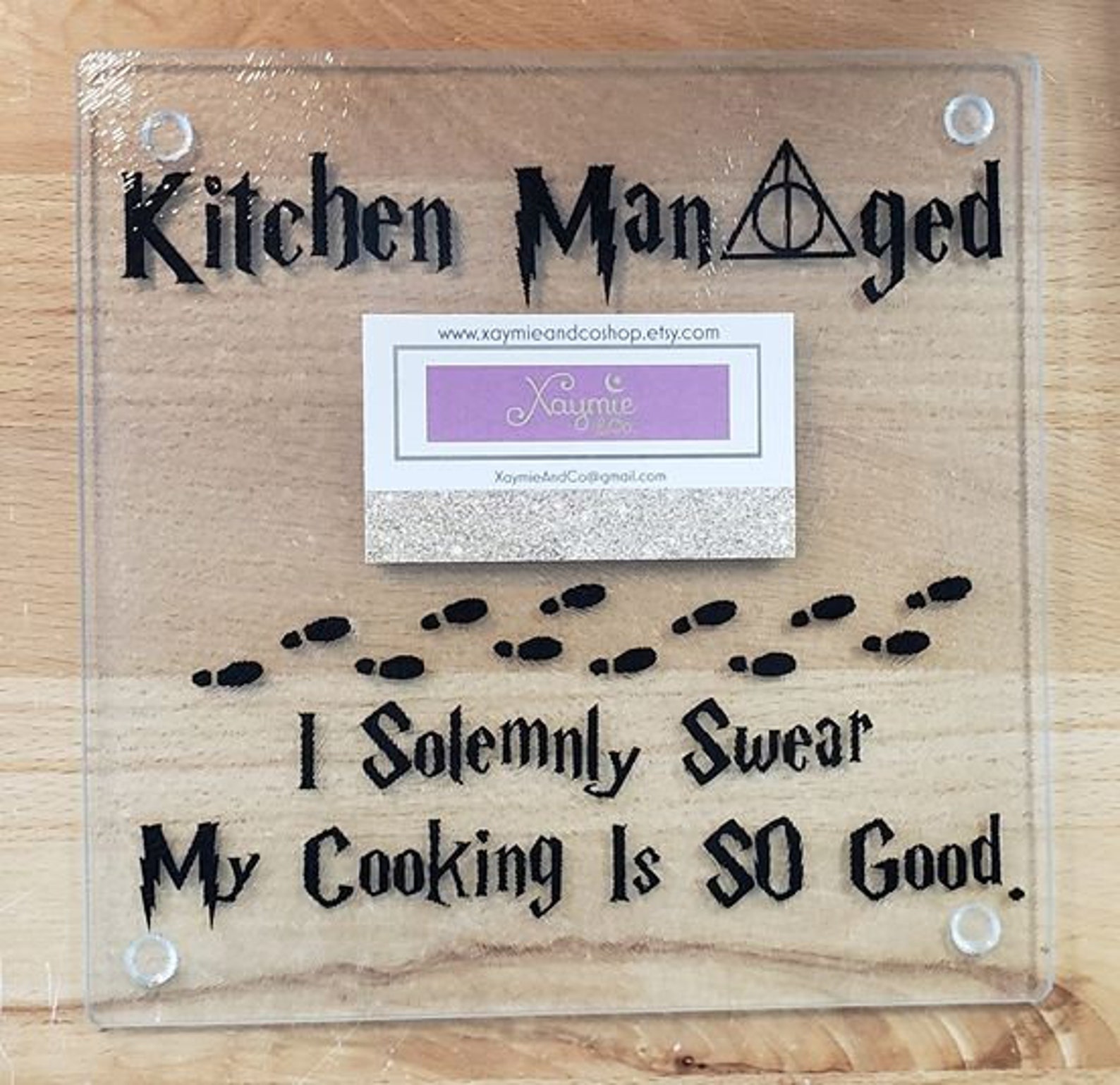 This Harry Potter Bamboo Utensil Set
Last but not least, if you want to get a really practical gift set for your recipient's kitchen, consider getting them these Harry Potter utensils which are imprinted with various fun designs and elements from the franchise. While these magical tools won't help you cook any faster, they'll definitely make the process more fun. Click here to price check.
Any more ideas for Harry Potter housewarming gifts?
Let us know in the comments, and if you're still looking for Harry Potter gift inspo, check out our full Harry Potter gift archive here.