*FYI - this post may contain affiliate links, which means we earn a commission at no extra cost to you if you purchase from them. Also, as an Amazon Associate I earn from qualifying purchases. Check out our Privacy Policy and Disclosure. for more info.
Just because pregnant women haven't had their baby yet doesn't mean they're not moms. I think most would even argue that that's just a technicality. So finding the best, inaugural Mother's Day gift ideas for your pregnant wife should be a priority!
Motherhood can be a daunting, intimidating endeavor, and showing this kind of support will go a long way. Encouragement is never a bad thing. And there's no encouragement like a great, thoughtful Mother's Day gift for an expectant wife.
And if you don't know where to start, don't worry! We've scoured the Internet so you don't have to. So, without further ado, we're sure you'll find the best Mother's Day gift for your pregnant wife in our specially curated list. Here are our favorites!
In need of more Mother's Day ideas? Here are all our top Mother's Day articles in one place:
Pin for later: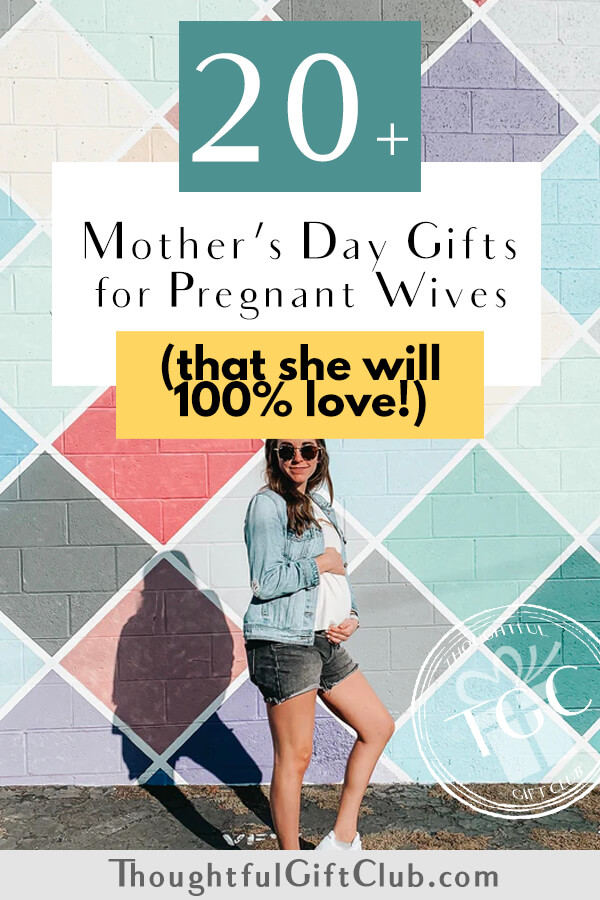 ---
The best mother's day gifts for your pregnant wife under $20
If you're looking for great presents for your pregnant wife this Mother's Day, you're in luck. With this kind of thing, the thought you put in will certainly do most of the legwork. And, luckily, there are plenty of affordable gifts for your pregnant wife!
Which, you know, is a good thing. Because babies aren't exactly cheap.
We're confident you'll find the perfect Mother's Day gift for that special expecting mom below. Let's get into it!
---
Mother-to-Be Succulent Package
A beautiful gift that will usher in some much needed zen when things get hectic as they tend to do when you're expecting, this mother-to-be succulent package is truly a gift that's so much more than just its contents.
Select between a variety of box options. And, if you'd like her name included on top of the box, you can have it added. This box comes with a candle, succulent, bath bomb, and salt tubes. Peace of mind has never been so easily attainable.
Click here to check prices and reviews.
BONUS THOUGHTFUL TIP: Combine this beautiful set with some tea gifts or wine gifts to create the ultimate pamper basket.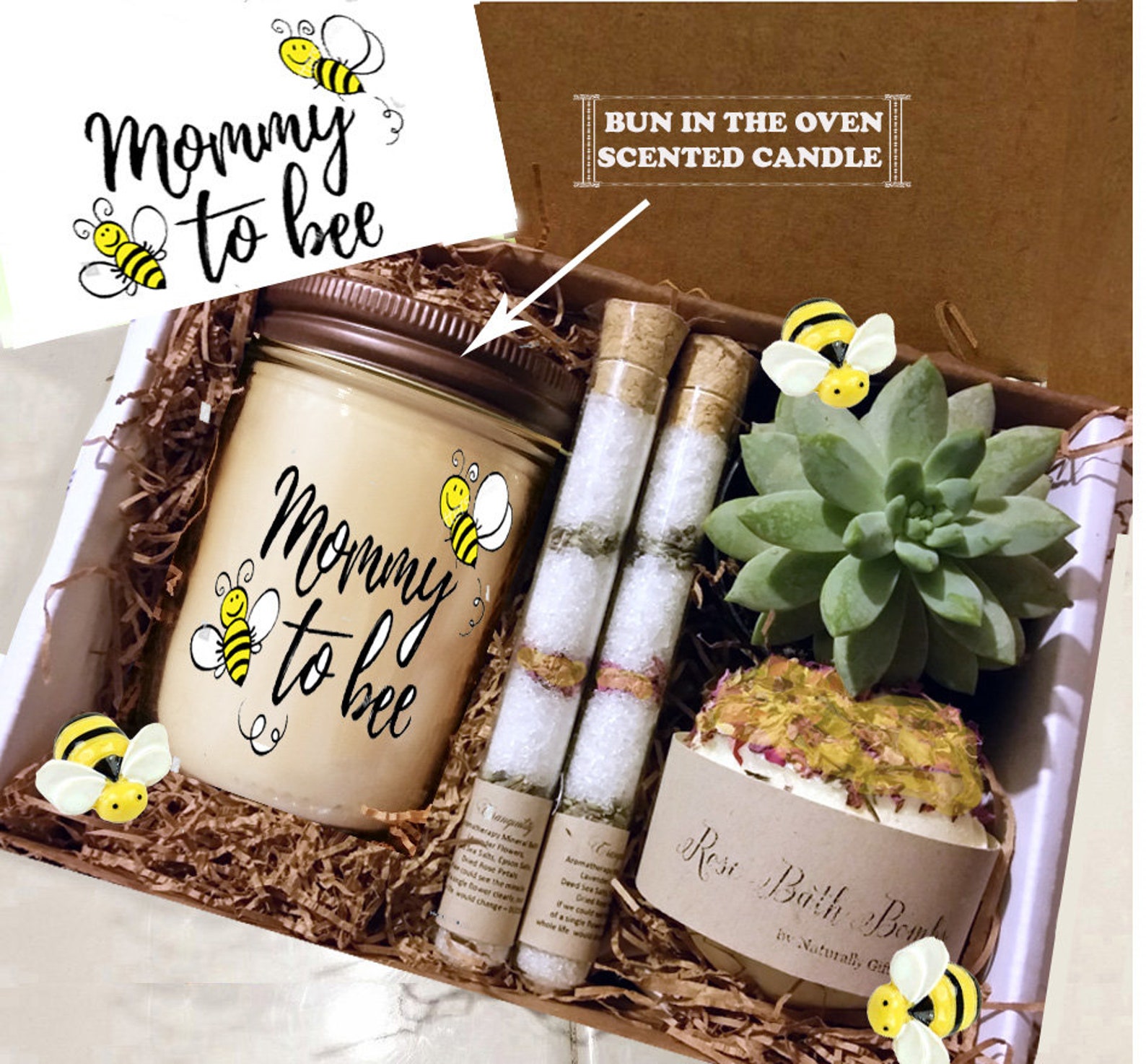 ---
The Doula Deck for Expecting Moms
If you're shopping for a mom who has a lot of doubts in their abilities—or someone who's simply a little neurotic and could use some reassurance—this doula deck for expecting moms is sure to work wonders!
Beautifully made cards, this deck contains 78 in total. Each card contains essential guidance for every stage of pregnancy. It covers everything from pregnancy to daily self-care rituals and even birth. You can't go wrong with this one.
Click here to check prices and reviews.
---
Pregnancy Necklace
What most people need in these kinds of situations is simply someone to reassure and encourage them. And, if that's what you're looking to provide, this pregnancy necklace is sure to do all of that and then some.
Beautifully packaged and rose gold, this crucifix necklace comes practically ready to be gifted. And, even better, it contains a message that is sure to say everything you have a hard time articulating. Which often means there are no words more needed.
Click here to check prices and reviews.
---
Preggosaurus Rex Mug
While they may have had to abstain from most hot, caffeinated beverages like coffee (which, you know, makes pregnancy even more impressive when you think about it), that doesn't mean this great Preggosaurus Rex mug won't be appreciated!
With a hilarious graphic of a T-Rex and a baby in its womb, this is the perfect gift to get a pregnant wife with a sense of humor. Because not everyone will appreciate this. But, if you know she will, this is a gift she'll cherish every morning after guys' baby is born!
Click here to check prices and reviews.
---
Keychain
A great and simple gift, this mom-to-be keychain is a great keepsake she can take everywhere as a reminder she's not in this thing alone. With an adorable pendant and a touching ode to her imminent motherhood, this is pretty much a sure-thing!
Click here to check prices and reviews.
---
The best mother's day gifts for your pregnant wife under $50
If you're still on the prowl for that special pregnant Mother's Day gift, we're sure they'll appreciate the extra effort and thought that went into this.
Plus, a willingness to spend a few more bucks will go a long way. Because, while it most certainly is often the thought that counts, don't get it twisted: nice things are nice things. And they often require a little more money to acquire. Here are our favorites!
---
Mother's Day Necklace
A great gift any mother would love showing off, this is the kind of thing that truly pays respects to that growing bond between mother and child when it's still in the womb. This mother's day necklace will certainly be adored!
Select between a standard and mahogany gift box for, well, effect. This handmade gift is fashioned out of stainless steel and white gold, and it has a touching message pretty much guaranteed to get the (good kind of) waterworks going!
Click here to check prices and reviews.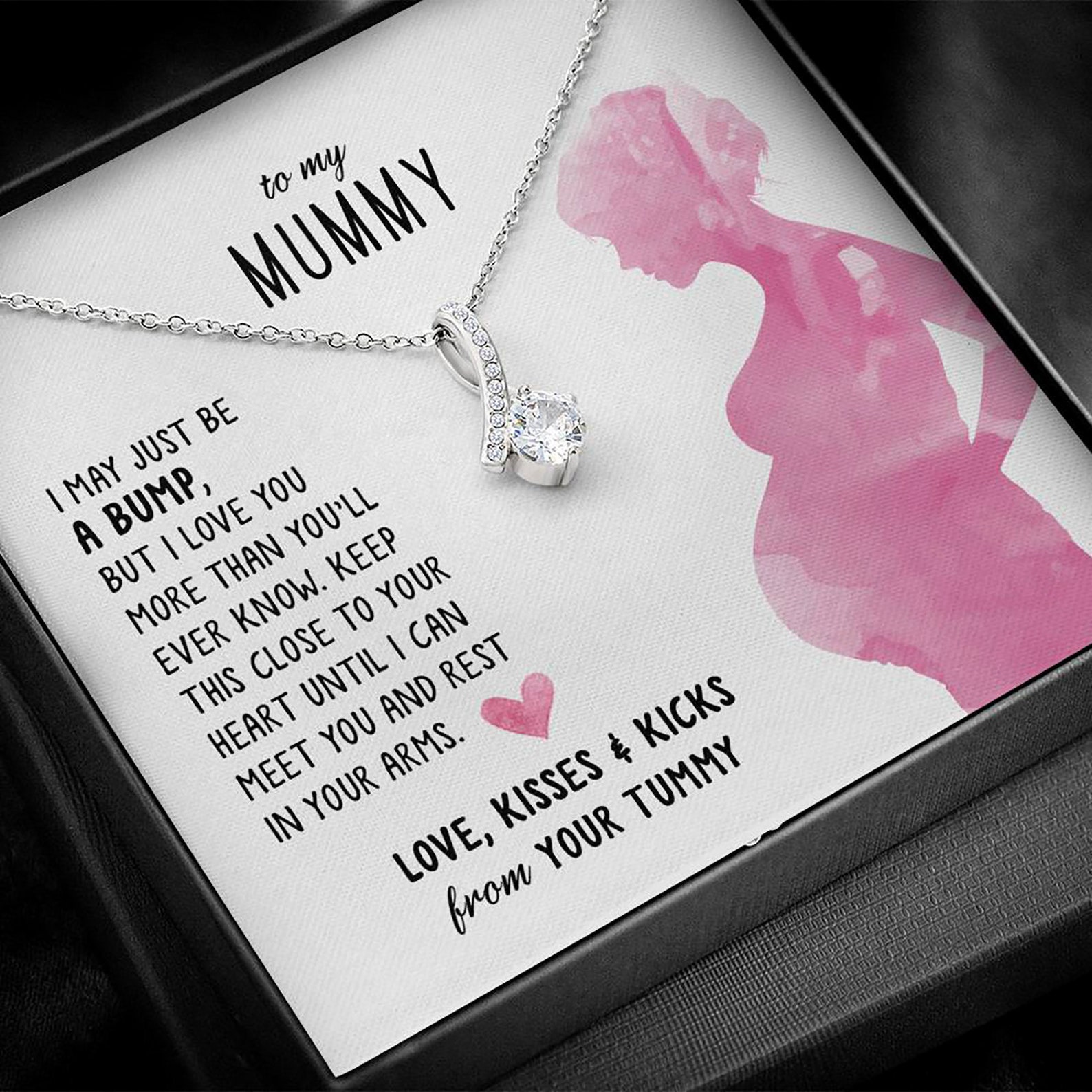 ---
Gift for Expecting Parents
This is a great gift for, well, a few different reasons. Mainly, it's for you too. And, while that may seem like a workaround to get yourself something, too, it's good to show you're also all-in. That's what makes this gift box for expecting parents so great!
Complete with everything you need to endure parenthood, this box comes with coffee, a magnesium lotion and tension release roller, belly oil, tea, a Walk with Me Daddy poem, and a Love You Forever magnetic photo frame. Consider this a survival package.
Click here to check prices and reviews.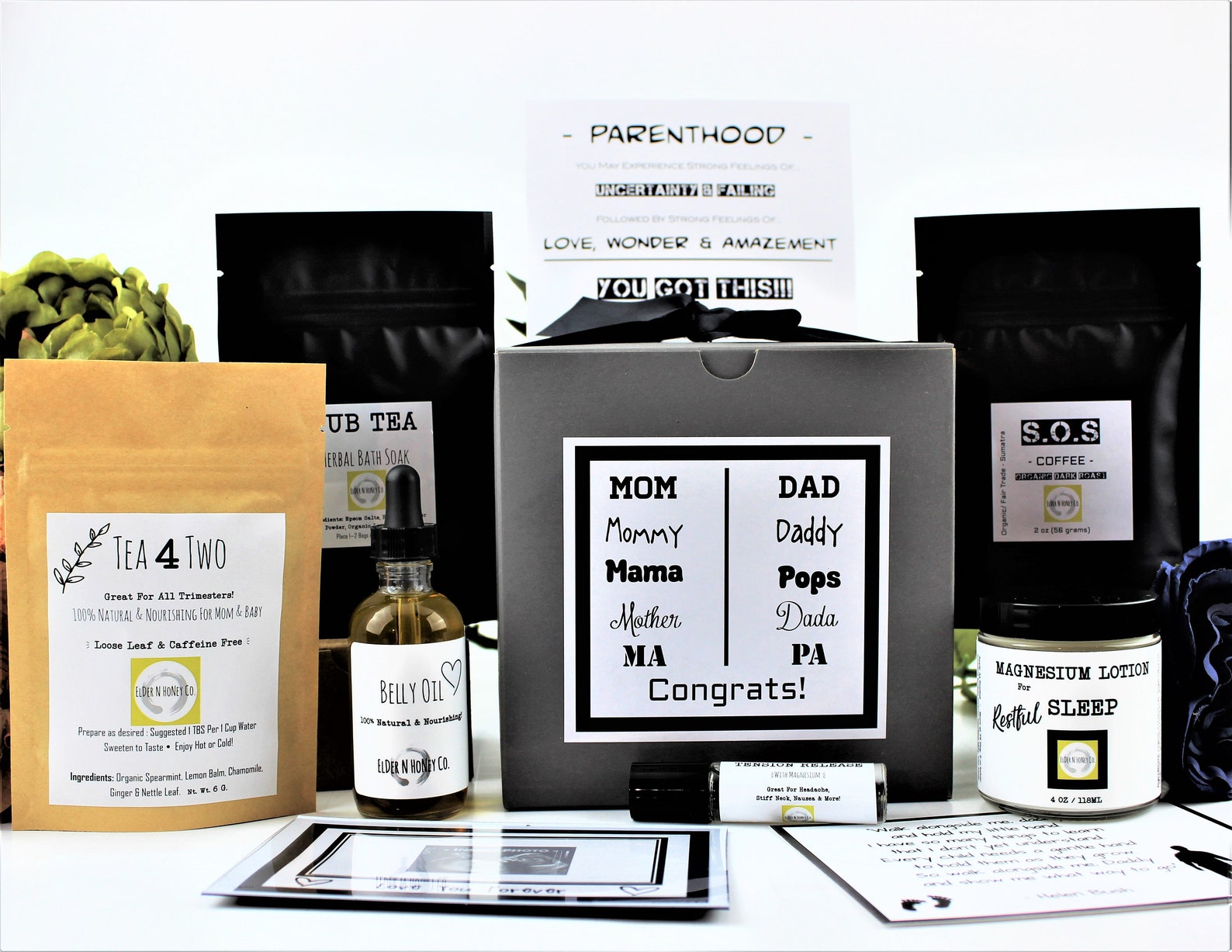 ---
Burrito Baby Wrap
If you and your wife love Mexican food (even if that means Taco Bell), this may be a welcome, funny gift. Though, with this burrito baby wrap, you might start associating your baby with delicious food. Which might not be great for some.
Anyway, made out of cotton and polyester, this is perfect for newborn babies up to 4 months old. It comes with a blanket and a hat. And, of course, it has a burrito pattern. This is what we taco bout when we taco bout parenthood.
Click here to check prices and reviews.
BONUS THOUGHTFUL TIP: Consider combining this hilarious burrito wrap with some of her favorite food items (e.g. pizza gifts, ice cream gifts, etc.) for a fun foodie themed gift.
---
Baby Countdown Chalkboard
Waiting for a baby can sometimes feel like counting down the days to Christmas or your birthday when you were a kid. And, if you want to add some flair to the whole affair, this baby countdown chalkboard is a great gift!
Made out of wood, you can select the size and the shape of the frame, as well as a grey, white, or wooden color pattern. Just input the wording you'd like included on it. It comes with a chalkboard and chalk.
Click here to check prices and reviews.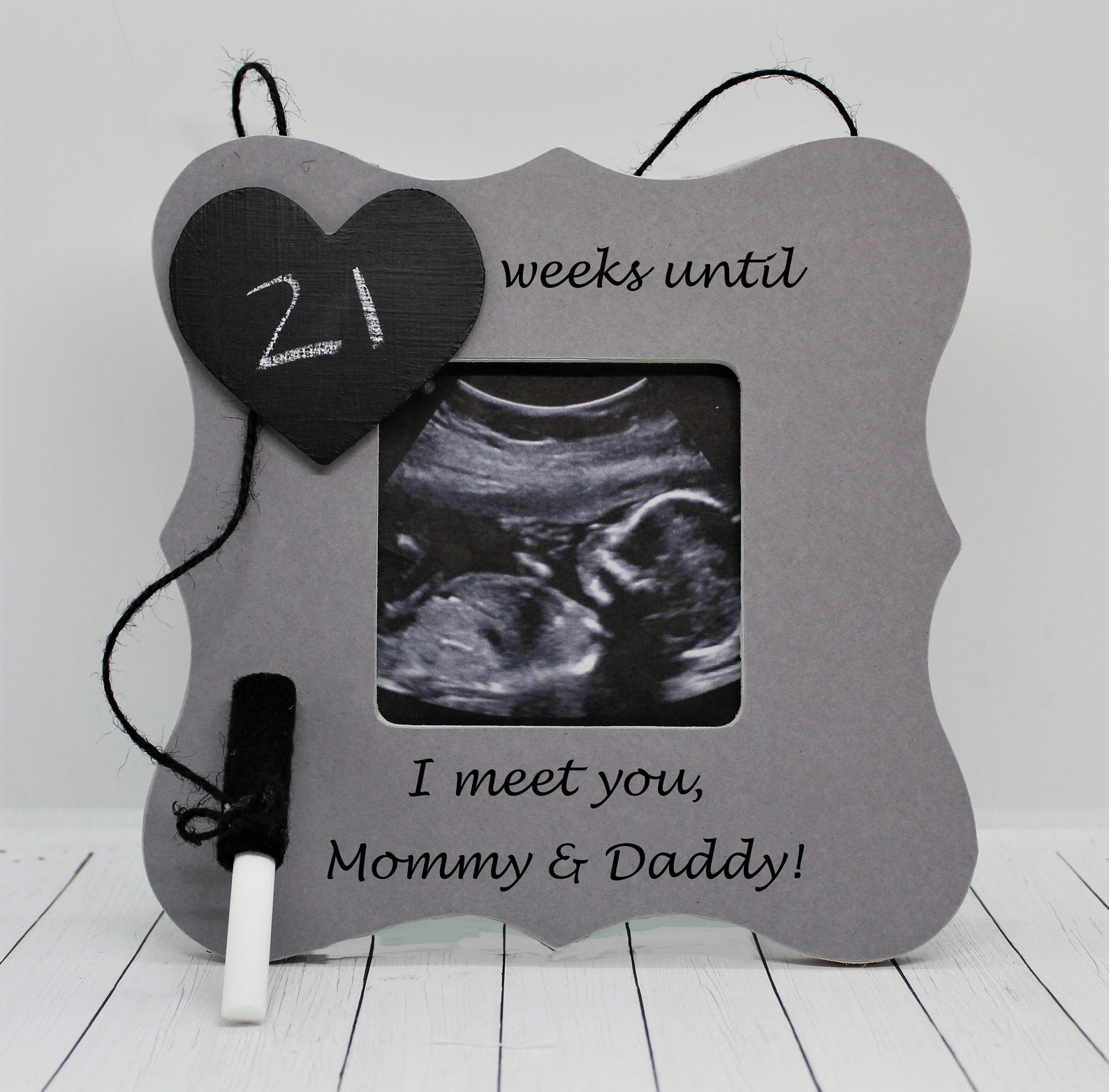 ---
Pregnancy Journal
It's important to remember that, for someone who's pregnant, it's a journey. It's easy to not appreciate exactly what that means, but because it shows you want to understand and appreciate it more, this pregnancy journal is a great and touching gift!
Select between a laminated or hardcover journal, and you can even have the text on the cover personalized. With prompts and more, this is a great gift to help assuage some worries and accompany her on this journey.
Click here to check prices and reviews.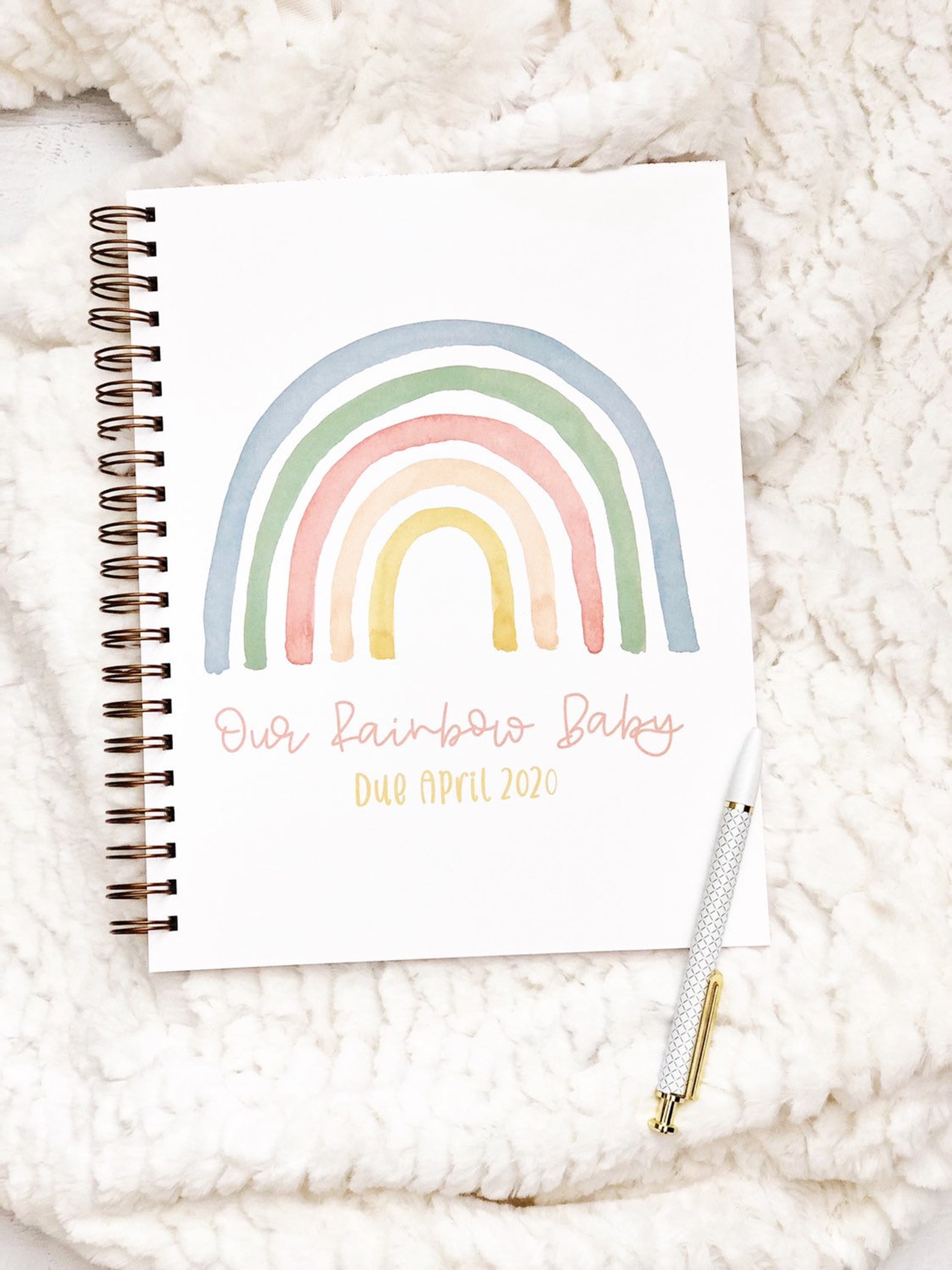 ---
The best mother's day gifts for your pregnant wife under $100
If you're still looking for the perfect Mother's Day present for expectant wives, we have to admit, we're impressed. Though we're also starting to suspect that you haven't been exactly the most accommodating during their pregnancy and this is you, like, saving face.
But, regardless, we're just here. And moving into the pricier realm is a surefire way to make this Mother's Day a hit. And don't worry: we won't tell her you outsourced this task if you don't. So let's get into it, shall we?
---
New Mom Baby Girl Gift Set
If you already know the gender of your baby, this is a great gift to help an expectant mom feel adequately prepared to welcome that new member into the family. This new mom baby girl gift set will go a long way in easing any expectant mother's mind!
Select the box finish, and you can even choose to have a bow included. And, if you want, you can also have a name on the box. This set includes everything you need, from clothes to bibs to burp cloths, this will work wonders for any anxious pregnant woman.
Click here to check prices and reviews.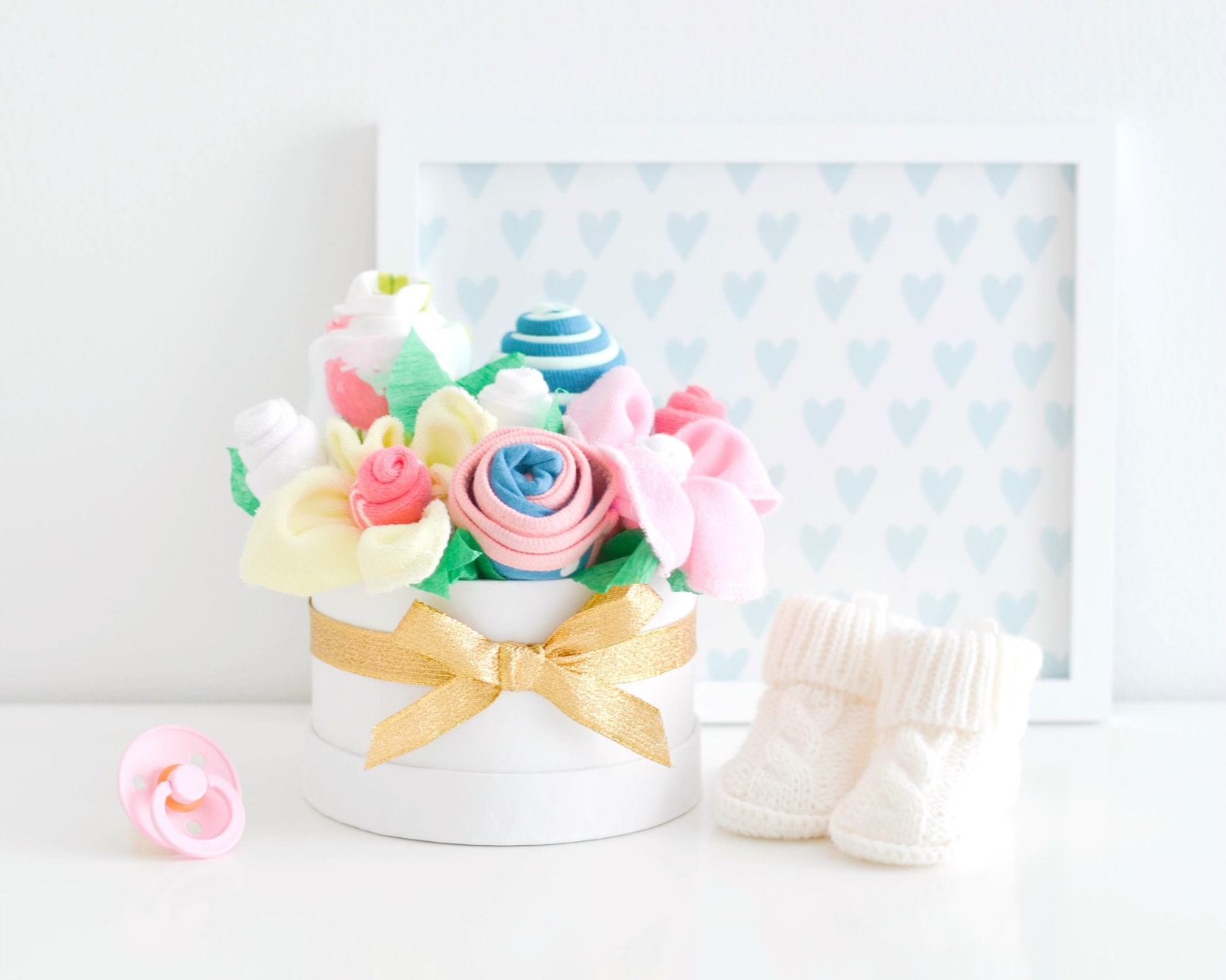 ---
Baby Blue Color Leather Slippers
When women are pregnant, comfort becomes more and more of a scarcity. It's not exactly easy hauling around a baby in your gut 24/7—just think about how you feel after Thanksgiving. So these baby blue leather slippers are sure to go a long way!
Select the size (and don't forget to account for size fluctuations from pregnancy) and you'll get these all-natural leather, nubuck suede shoes. It'll feel like walking on clouds. Which makes a difference when pregnancy starts getting uncomfortable.
Click here to check prices and reviews.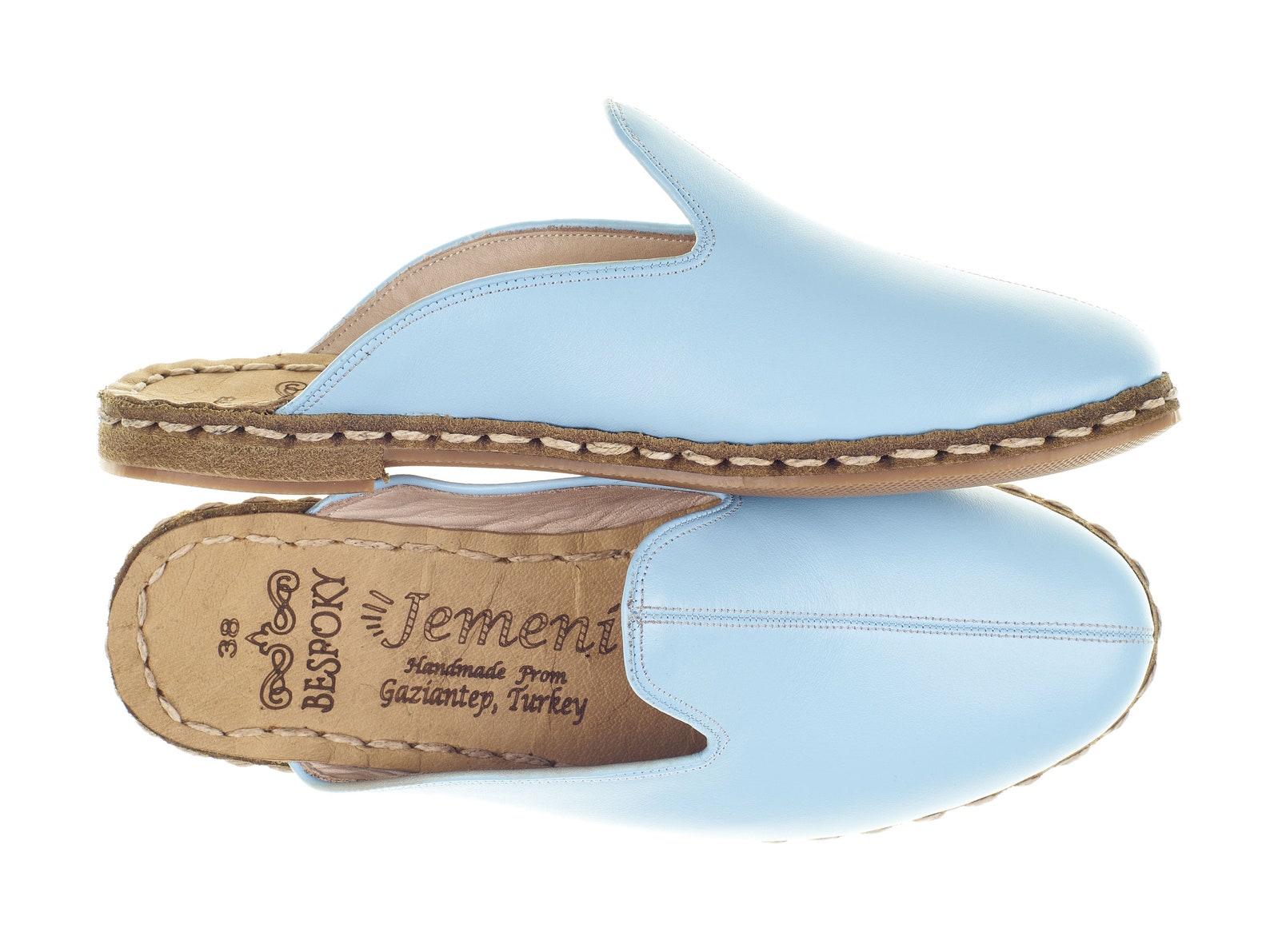 ---
Congratulations Pregnancy Gift Box
This may be better suited for someone who just found out they're pregnant, but honestly, people don't max out on congratulations. So this congratulations gift box will definitely be appreciated whether they just did the thing or they're about wring out a baby.
Select the scent of the bath salts and body oil, and whether or not you want a candle included. And you can even personalize the text on the mug. In total, she'll get bath salts, bath oil, baby feet soap, lip balm, honey pop, and more to help take the edge off.
Click here to check prices and reviews.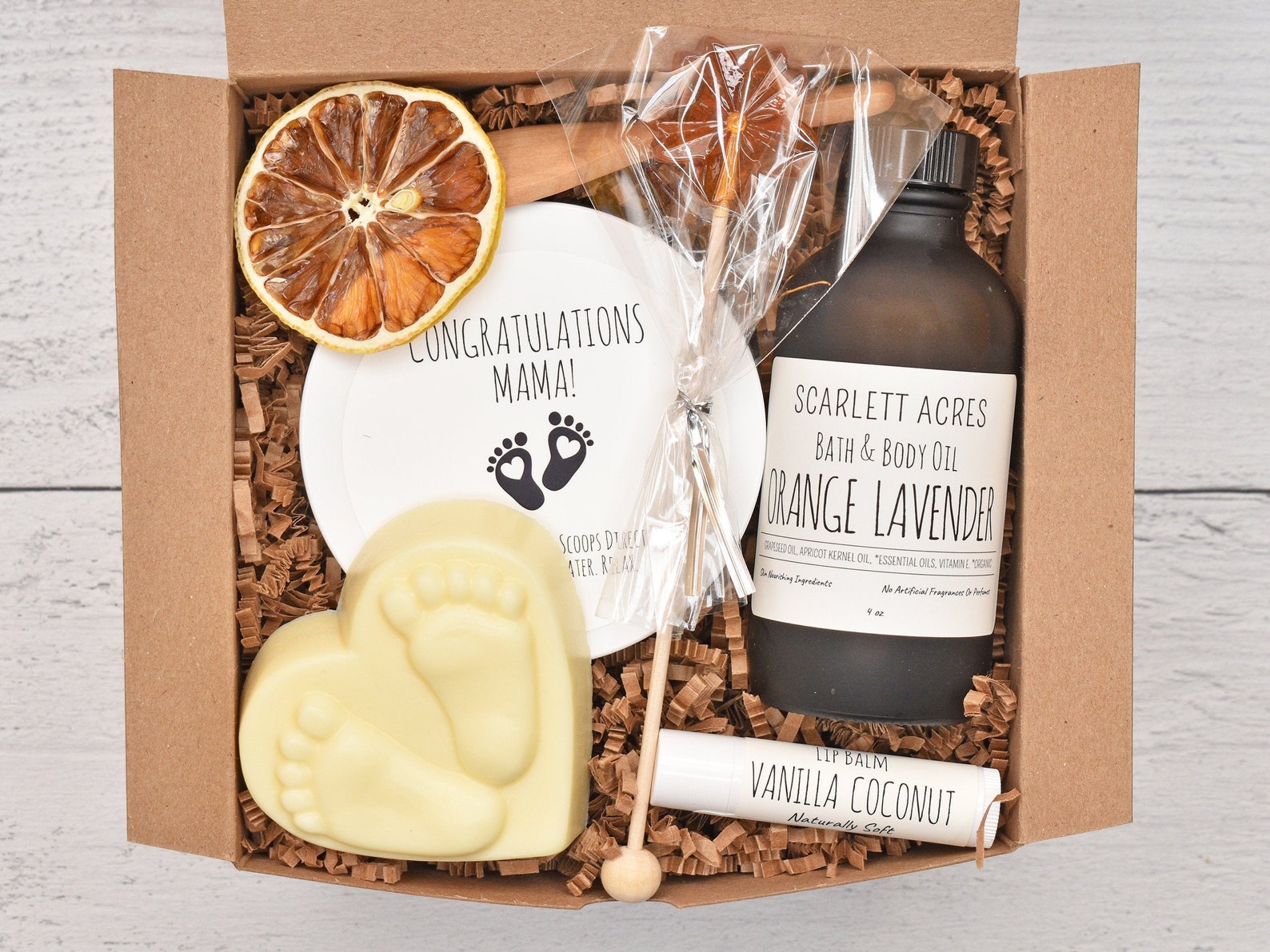 ---
Interchangeable Weekly Pregnancy Signs
Similar to counting down, some people really need to visualize things for them to make sense. And, if the pregnant woman you're shopping for is one of these, this personalized interchangeable weekly pregnancy sign set is perfect.
With 38 total signs for each week of pregnancy, it even enables you to input the baby name or your family name to personalize each sign. Made out of cherry wood, these are a great way to illustrate each week of pregnancy and keep everyone on the same page!
Click here to check prices and reviews.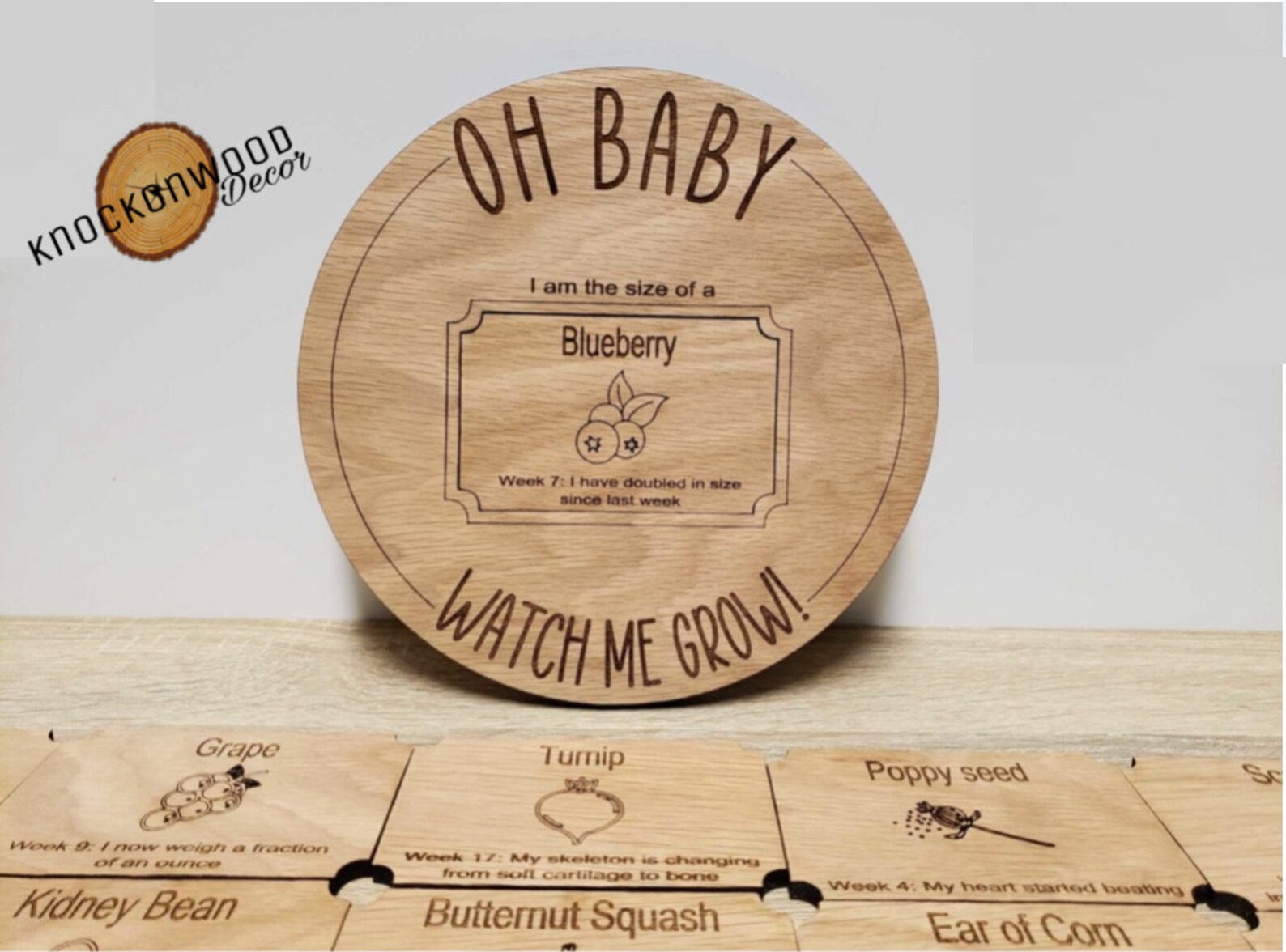 ---
Essential Postpartum Kit
Birth is taxing. From carrying a gestating human in their belly all day, every day for nine months to the act of either going under and getting surgery or pushing it out, these thinks require extensive remedial post-care. This complete essentials postpartum kit is just that!
Select the diaper size, and you'll receive a kit that'll equip your pregnant wife to recover fully and quickly. In all, this box contains aloe vera, dermoplast, a hot/cold pack, two pairs of disposable mesh undies, and much, much more!
Click here to check prices and review.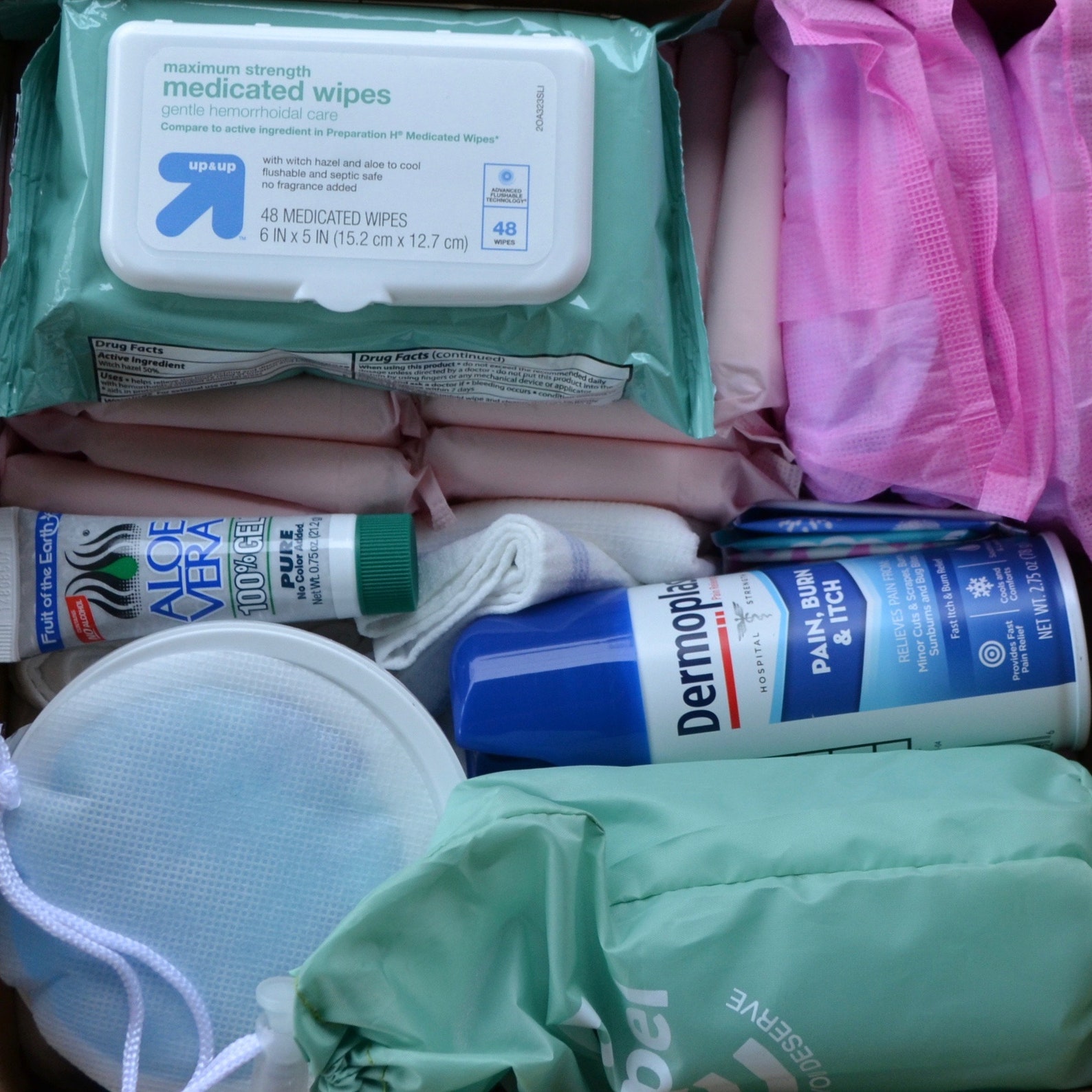 ---
The best mother's day gifts for your pregnant wife over $100
If nothing so far has done it for you, I can't help but respect your commitment. Though I'm starting to suspect your baby will be born with a literal silver spoon at its disposal. But there's nothing wrong with that. And who knows? Maybe you're just persistent because you're that kind of spouse or partner. Either way, we've got what you need. And, trust us, an eagerness to drop a chunk of change will only make this process easier. Here are our favorite luxury Mother's Day gifts for pregnant wives!
---
Heartbeat Painting
Every mother has a special relationship with their baby. Especially through pregnancy, there's a bond that's formed that's simply irreplaceable and impossible for the two of them to disentangle themselves from. And that's why this heartbeat painting is so great!
Epitomizing that they, in some ways, do share the same heartbeat, you just have to select the background color and the heartbeat line color. Each piece is handmade and will help give your little one a presence, even if they're still an absence!
Click here to check prices and reviews.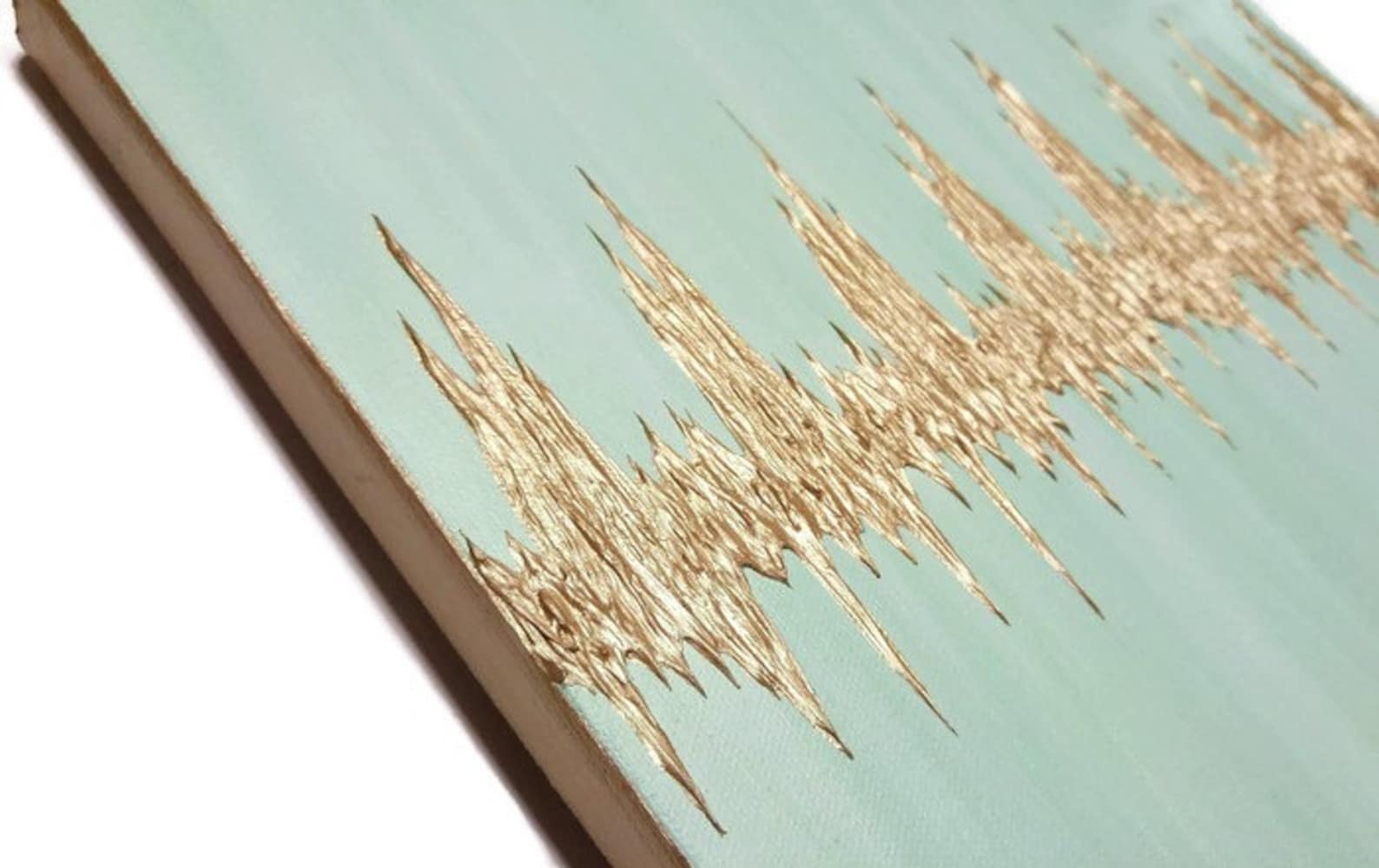 ---
Gender Neutral Gift Basket
Perfect for those who don't know the gender or aren't interested in gender identifying their soon to come baby, this gender neutral gift basket will be perfect for some. Because there's nothing worst than going all in on the wrong gender only to be surprised.
Select the bodysuit size and style, and choose whether you'd like the legging add on or not. Then, write the name o the baby to personalize the crate. This box includes a handcrafted crate, an original illustration, a teething ring, and much more.
Click here to check prices and reviews.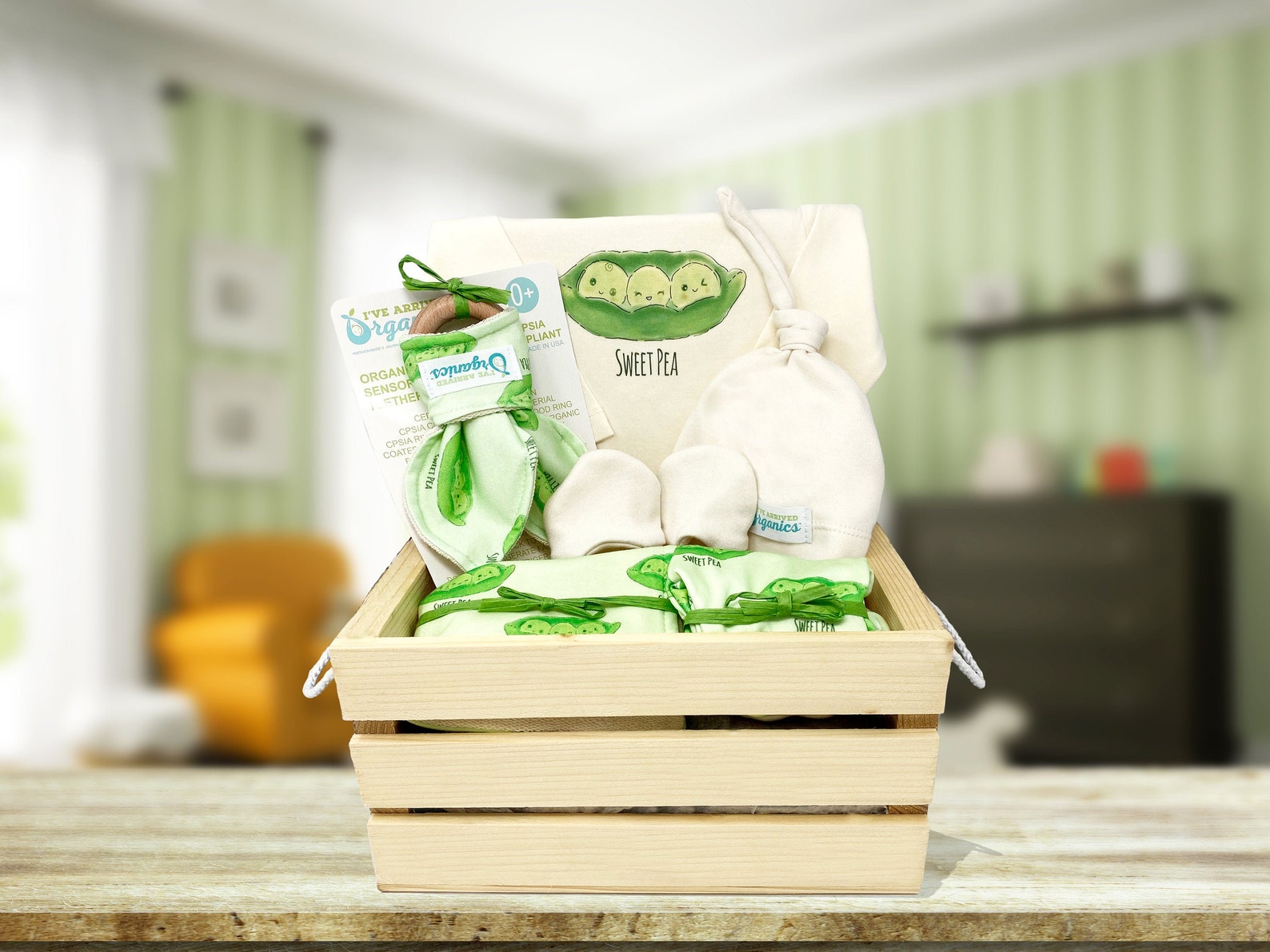 ---
Mother's Protection Necklace
Handmade out of ceramic, this mother's protection necklace will definitely prepare her to be mama bear. Plus, with its 14k gold fill chain, this gift is practically brimming with symbolic meaning for you to exploit. Just get creative!
Click here to check prices and reviews.
---
An Organic Postpartum Recovery Box
Another gift that'll help her recover from the 9 months of torment that culminated in, well, somehow a more tortuous experience, this organic postpartum recovery box is different. Because it's just as much about mental health as it is physical health.
You can choose to have a gift message handwritten on a flower seed card. Just input what you'd like it to say. All in all, this box comes with nipple balm, belly balm, perineal spray, bath herbs, velour nursing pads, cotton winged panty liners and inserts, and more!
Click here to check prices and reviews.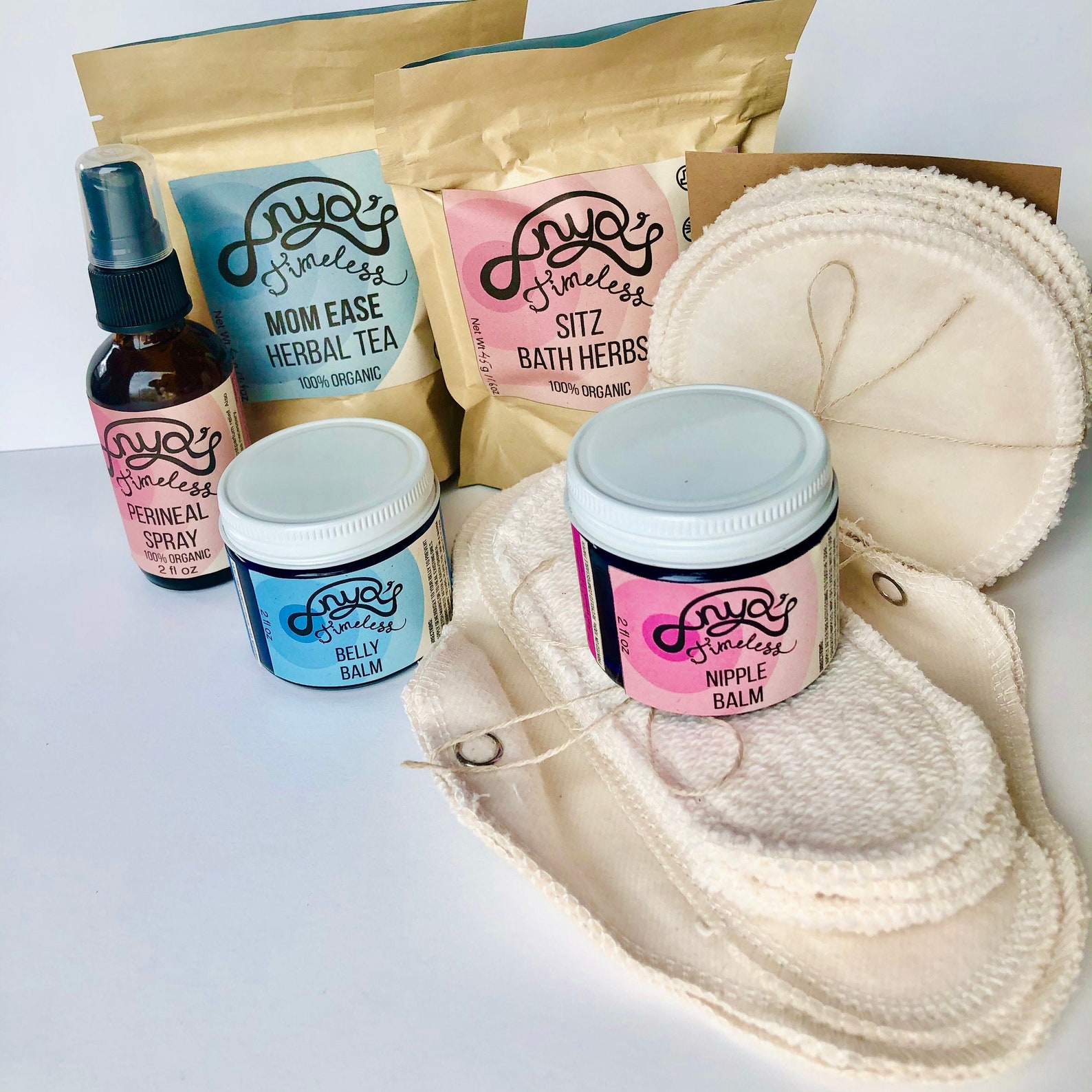 ---
Pregnant Crystal Woman Sculpture
If your pregnant wife has a green thumb, this is a great gift that'll serve as an endearing testament to the new life blooming inside her. With this pregnant crystal woman sculpture, any garden will feel like something more sanctified.
With real roses inside, this is a great symbol of fertility and womanhood. Fashioned in the likeness of a female goddess, there are few gifts that celebrate what your wife is doing quite like this. It's truly a feat. And this is sure to go a long way!
Click here to check prices and reviews.
---
Hopefully our list helped you find the time mother's day presents for your pregnant wife you were looking for!
We're confident we've supplied you with a definitive and comprehensive list of the best possible Mother's Day presents for those expecting. And, if we didn't find exactly what you were looking for, hopefully we at least pointed you in the right direction.
This is a big Mother's Day for that expectant mother, and just as importantly, it's an important opportunity for you to demonstrate support and solidarity. So make it count. Or you could be in the doghouse until the baby's in its crib.