*FYI - this post may contain affiliate links, which means we earn a commission at no extra cost to you if you purchase from them. Also, as an Amazon Associate I earn from qualifying purchases. Check out our Privacy Policy and Disclosure. for more info.
The inaugural Mother's Day for a first time mom is kind of a big deal. It's an opportunity to set the tone.
Plus, getting the right Mother's Day gifts for first time moms is the surest way to show her that you appreciate her efforts and she's doing a great job.
Motherhood is no easy task, and no one feels that quite as acutely as new moms. And, if you're looking for the best Mother's Day gifts for new moms but don't know where to start, you came to the right place. We've scoured the Internet so you don't have to.
So, without further ado, here are the best gifts for first time mums available!
In need of more Mother's Day ideas? Here are all our top Mother's Day articles in one place:
Pin for later: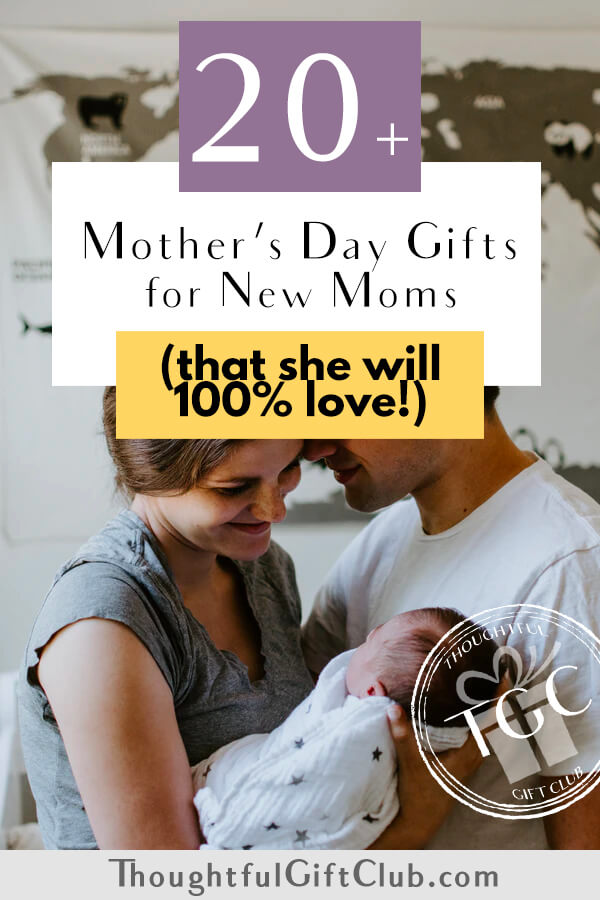 ---
The best mother's day gifts for new moms under $20
If you're looking for New Mother's Day gift ideas on a budget, you're in luck. You don't have to break the bank to show how much you value and care about them. And, just as importantly, there's no way they won't be understanding about a little stinginess.
Who can't attest to the seemingly astronomical expenses of new parenthood that feel like an ambush? If anything, she'll appreciate you didn't spend the diaper money on a present. But, still, you want to make it count.
And we're here to help! Here the most affordable and best gifts for a first Mother's Day that anyone would be touched to receive!
---
'Best Momma Ever' Keychain
While your newborn is probably too young to, like, articulate this sentiment, make no mistake about it: they definitely feel it. Which is part of what makes this Best Momma Ever keychain so great. Because encouragement is often sorely needed.
Choose the tassel color and the amount of name bars, and then input what you'd like included on each bar. Hand fashioned out of stainless steel, there are few gifts that will make a mom's heart swell quite like this!
Click here to check prices and reviews.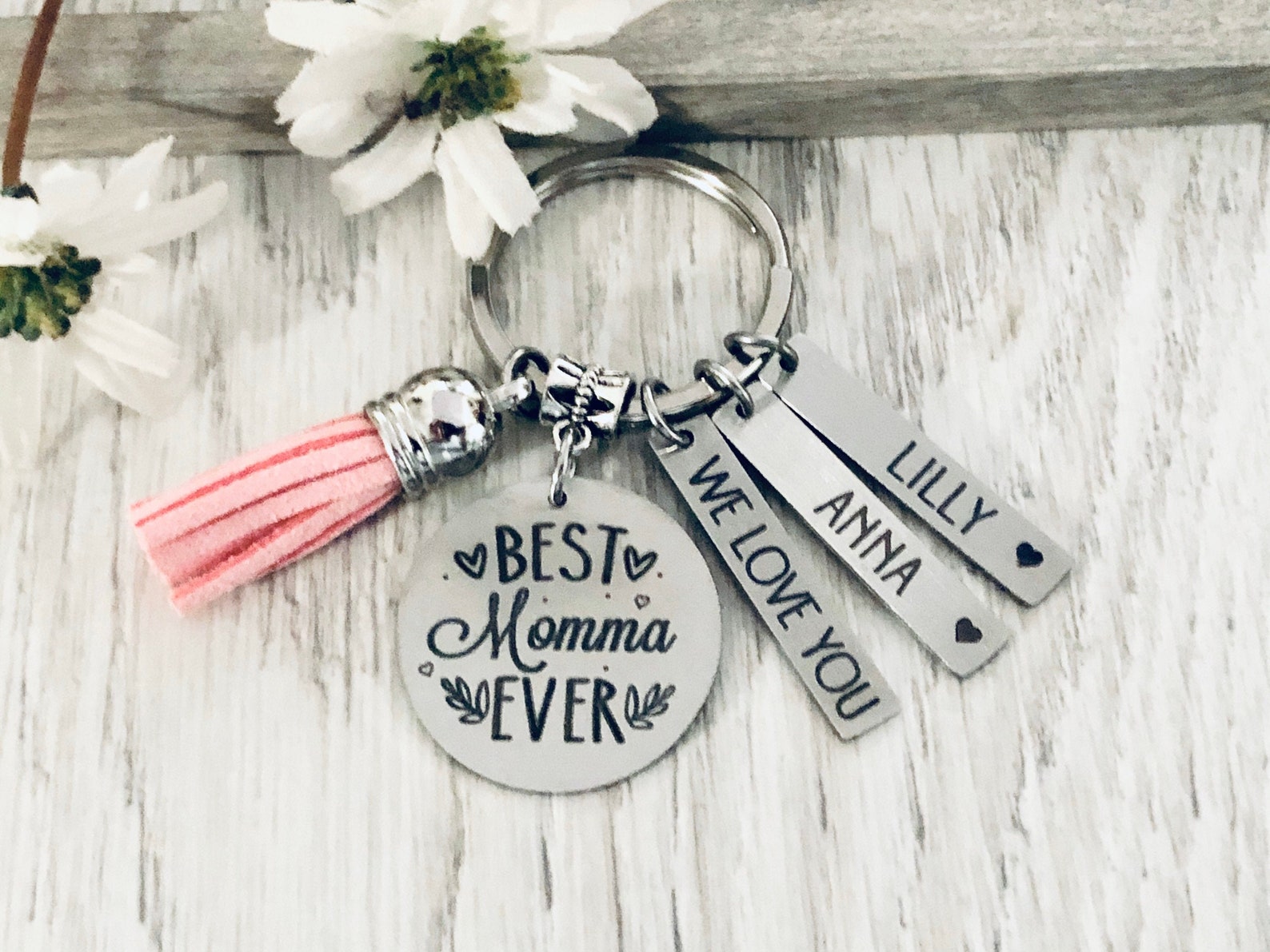 ---
Mother's Day Candle
With a touching message on its label, this is the kind of gift that will remind every mom why she does it—especially during long days when this Mother's Day candle is the only respite she has. And make no mistake about it: days like that define parenthood.
Handmade out of soy wax, you can specify the size, and you can even select between a wide range of scents. With, "Mothers are like candles; they light the way," no gift will give that newly minted mom the leverage of guilt over their kid quite like this one!
Click here to check prices and reviews.
BONUS THOUGHTFUL TIP: Combine these candles with some tea gifts or wine gifts to create a Mother's Day pamper basket.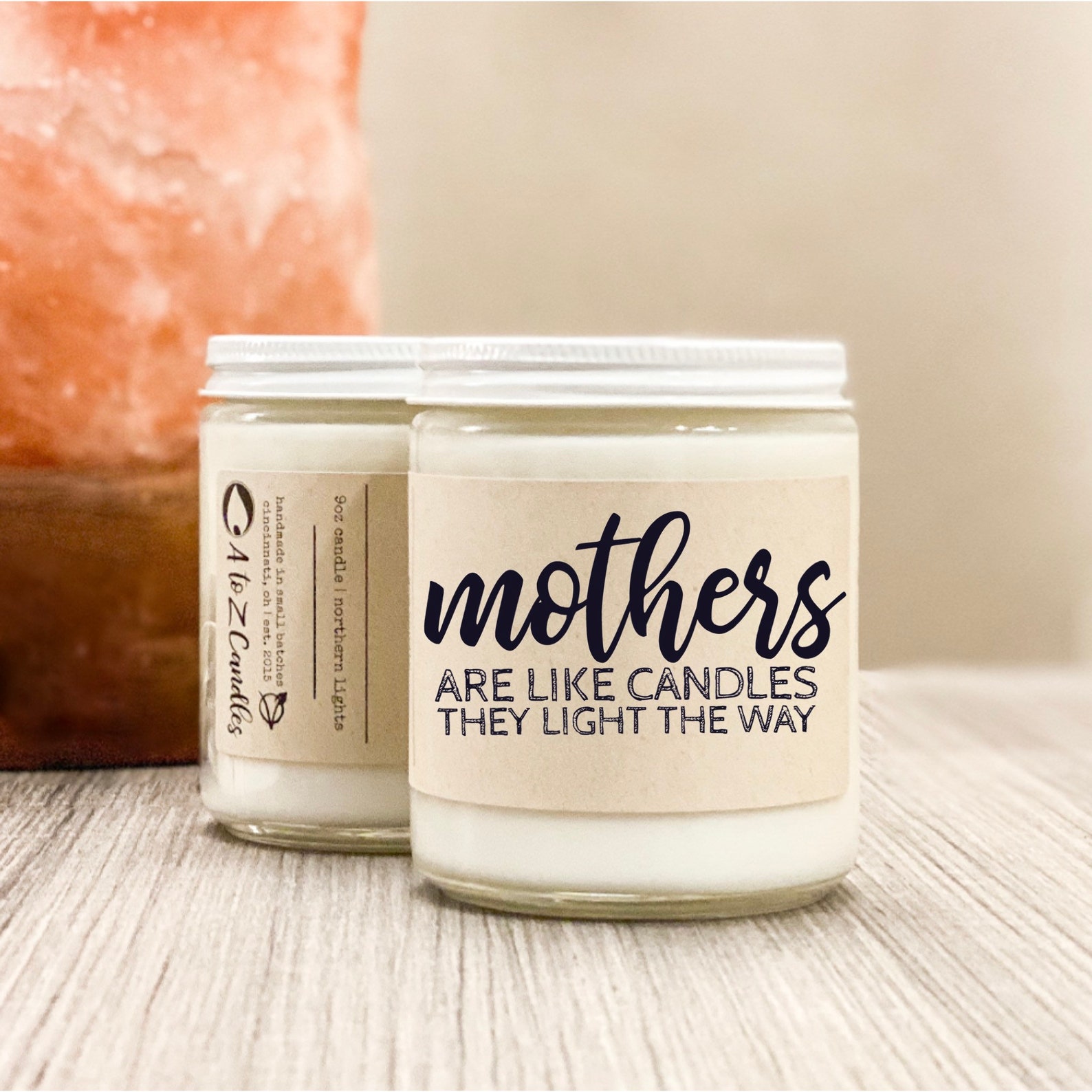 ---
The First Forty Days: The Essential Art of Nourishing the New Mother
While it's more suited for mothers who are brand new, it's never too late to start stressing nourishing and healthy eating. That's why this The First Forty Days book is great for mothers, regardless of when they had their child.
With both a carefully calculated food and lifestyle regiment, this book is perfect for any mother who needs to recover from pregnancy and delivery. It can too often feel like these resources are unavailable or scarce, so it's important to capitalize on them when you can.
Click here to check prices and reviews.
---
Wood Grain, Polaroid Tumbler Wrap
One of the best gifts you can get for a bargain of a price, this great wood grain polaroid tumbler wrap is one of the best gifts to get so your wife remembers how much her family cares. Especially if she works, this kind of gesture will go a long way in sustaining her.
Now, it's important to know this is only the graphic. You simply have to send in the photos you'd like included, and you'll receive a digital download of the wrapping. But, still, this kind of thing will go a long way.
Click here to check price sand reviews.
BONUS THOUGHTFUL TIP: Consider adding some coffee gifts or tea gifts to round out this Mother's Day surprise.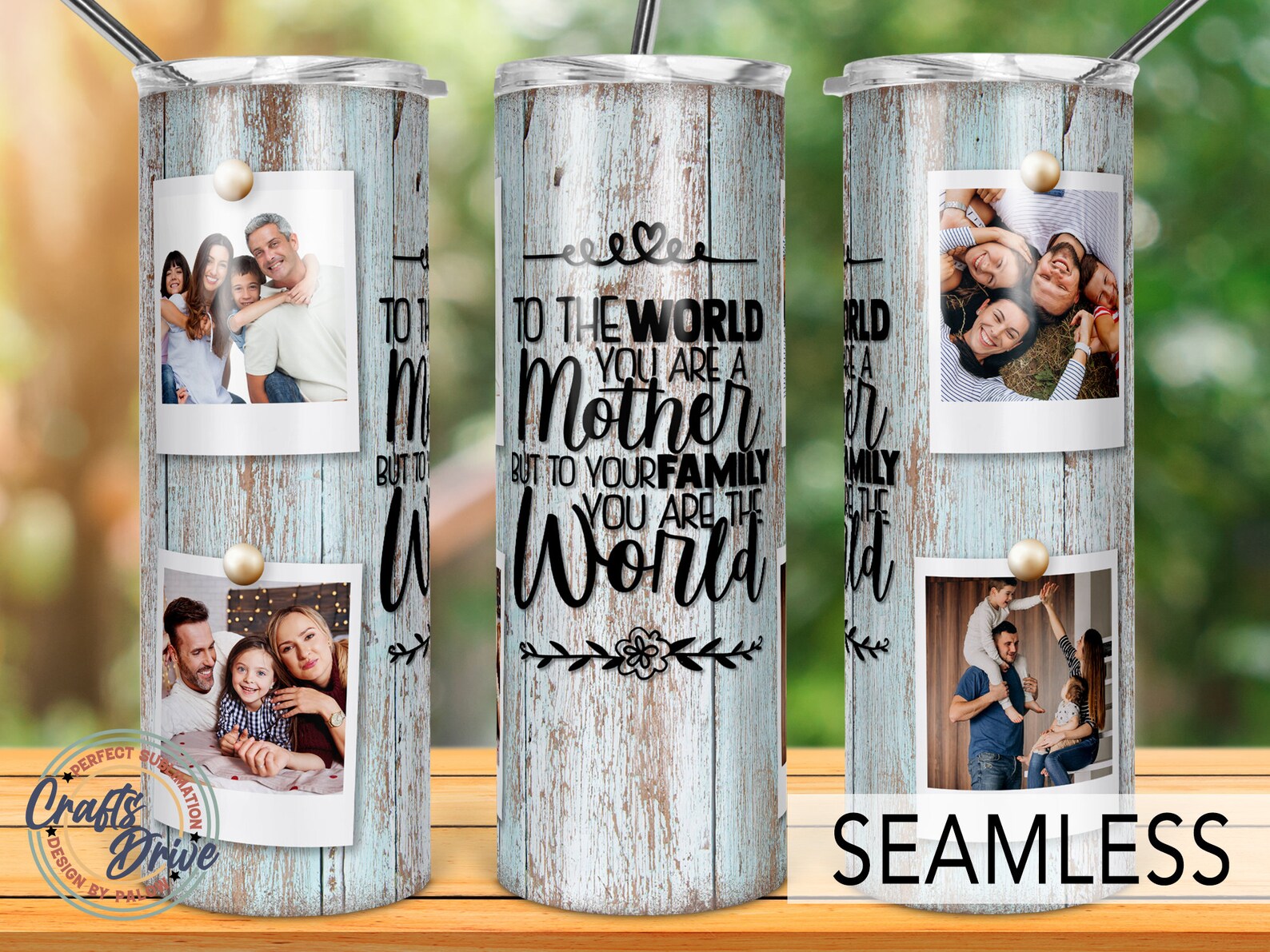 ---
Letters to My Baby
The first year of parenthood can feel like a blur. And, since it is an unending stream of learning and complications, it makes sense parents can often feel like that first year is a recollection pieced together with fragments of their memory.
This letters to my baby will be a great way for mother and child alike to relive that exciting year when they're older! With prompts and more, this gift is like seeds you sow. You have to wait to reap the harvest. But it'll be worth it. Trust us.
Click here to check prices and reviews.
---
The best mother's day gifts for new moms under $50
If you're still looking for that perfect New Mother's Day gift, then we commend you. And, ultimately, spending a few more bucks will make a world of difference with this kind of thing. And trust us: if there's a Mother's Day worth going the extra mile on, it's this one.
So finding the best 1st Mother's Day gifts shouldn't even be a question! From the personalized to the downright touching, here are our favorite Mother's Day gifts for first time moms only marginally more expensive but sure to be immeasurably more impactful!
---
I Love You, Mom Heart Necklace
This is a touching testament to everything your child certainly feels but can't, well, say. Though I guess you can't hold it against them. This I Love You, Mom heart necklace is a great gift that will show that new mom how much you both care!
Engraved with "I love you," this meaningful gift is made out of Sterling Silver. And, better yet, it comes exquisitely packaged in a box that's ready to be gifted. Any mom would appreciate this—but for a new mom, this is truly invaluable!
Click here to check prices and reviews.
BONUS THOUGHTFUL TIP: Consider adding some cute I Love You puns with this gift to rake in all the adorable brownie points.
---
Mama and Baby Elephant Birthstone Bracelet
If necklaces aren't her thing, this Mama and Baby elephant birthstone bracelet is a great and tasteful alternative that will be just as touching. Because, like an elephant's memory, this bond and the love you guys share will never be forgotten.
Select how many babies you want it to include, and select the number of charms. And then input what birthstone you want included. There are few gifts that will commemorate your newborn baby (and mother) quite like this!
Click here to check prices and reviews.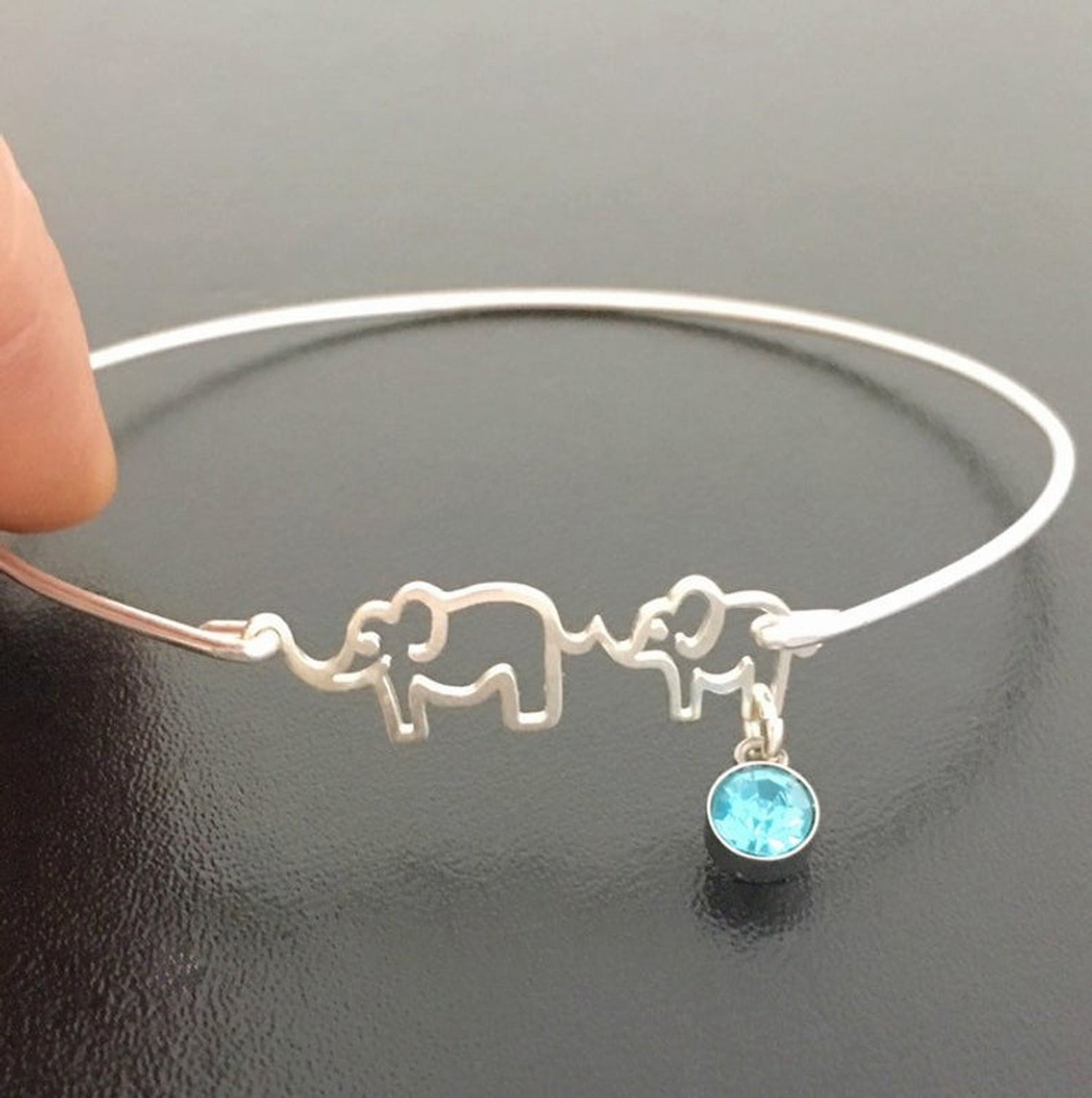 ---
New Mom Care Package
If there's anyone more deserving of care package than a new mom, we'd be hard-pressed to find them. That's why this new mom care package is so valuable! Because, aside from military service, there's no vocation with more battles than motherhood.
Select the scent and type of box you'd want, and you can even have a personalized note included to make it all the more unforgettable and touching. This box comes with candles, lip balm, bath salts, and plenty more sure to help her persevere.
Click here to check prices and reviews.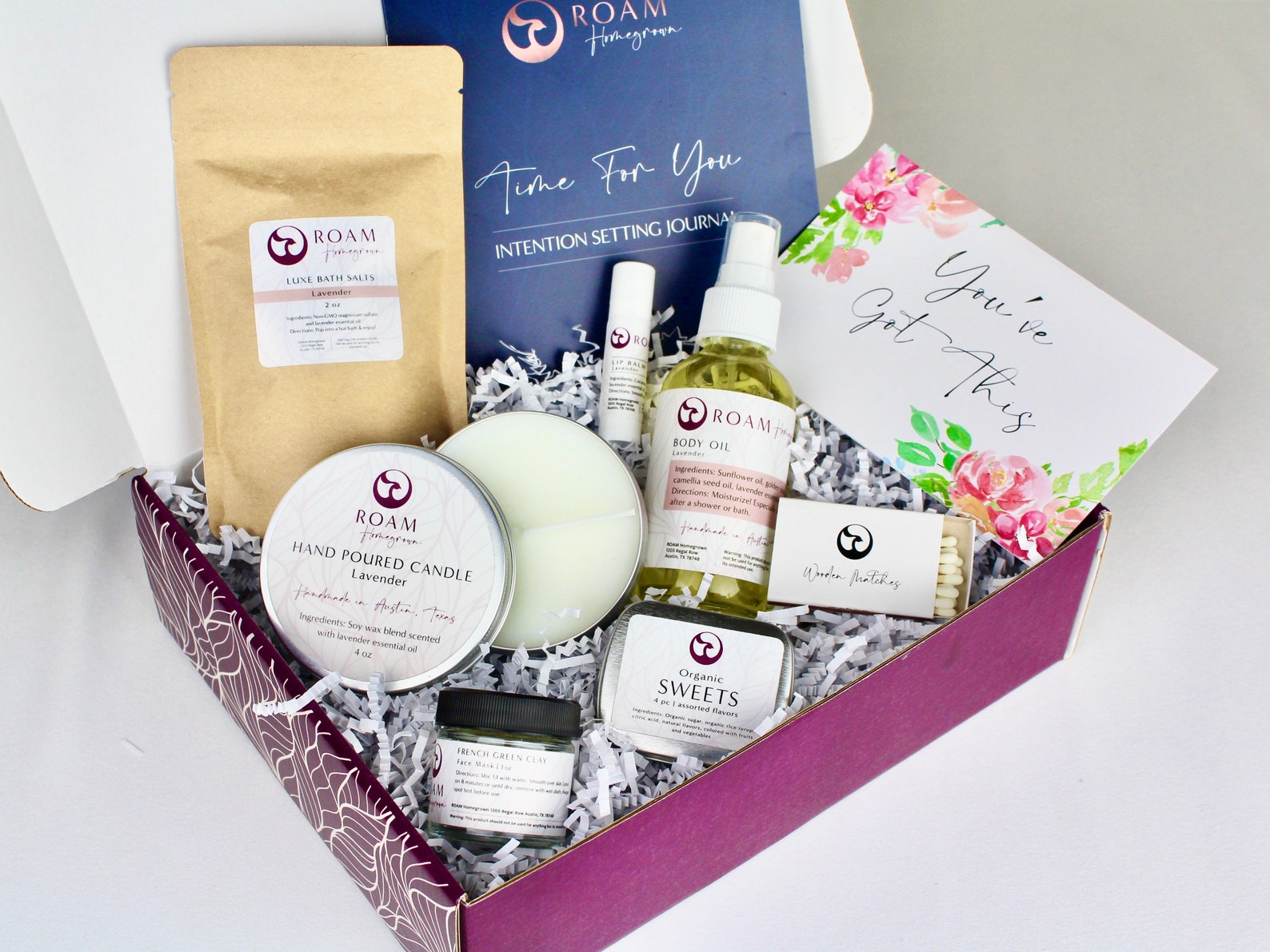 ---
New Mom Photo Frame
This is a gift that'll work better if you can get a picture of the newborn baby and their mom together. But, if not, this new mom photo frame is still a touching reminder they'll love showing off and displaying at home!
With a touching missive from the baby itself, this testament to that first mother's day together will be nothing short of a tearjerker. This is what those most cherished memories are made of. It's pretty much a no-brainer.
Click here to check prices and reviews.
---
Mom's Survival Pack
A true testament to the wilds of motherhood—seriously, even Bear Grylls would have a hard time enduring that environment for a prolonged period of time—this mom's survival pack is sure to be appreciated by any mother lucky enough to receive it!
Motherhood is such a selfless thing it makes sense moms rarely take "me time." And this pack is a great reminder to do that! With salves, belly butter, lip balm, and more, they probably won't realize how much they need this until they get it!
Click here to check prices and reviews.
---
The best mother's day gifts for new moms under $100
If you're still on the prowl for great Mother's Day ideas for new moms, we're sure she'll appreciate the efforts you've made. Though, with this kind of thing, we have to admit that we can't help suspecting she's done most of the, er, parental legwork in your child's first year. But that's neither here nor there—we're just here to help. These great new mom Mother's Day gifts are sure to be that perfect ribbon on the perfect gift that was your perfect child's perfect first year drawing breath. Here are our favorites!
---
Blanket Rack
One of the more practical gifts you can get, this is a great gift if that new mom and their child have an abundance of blankets to choose from, or if they just need some organizational help. This blanket rack will be appreciated either way!
Select between a wide array of colors, and this blanket rack will be handmade out of pine just for you. It'll look great with any aesthetic, and it can hold several blankets at one time. Which definitely helps when there's a little one to take care of!
Click here to check prices and reviews.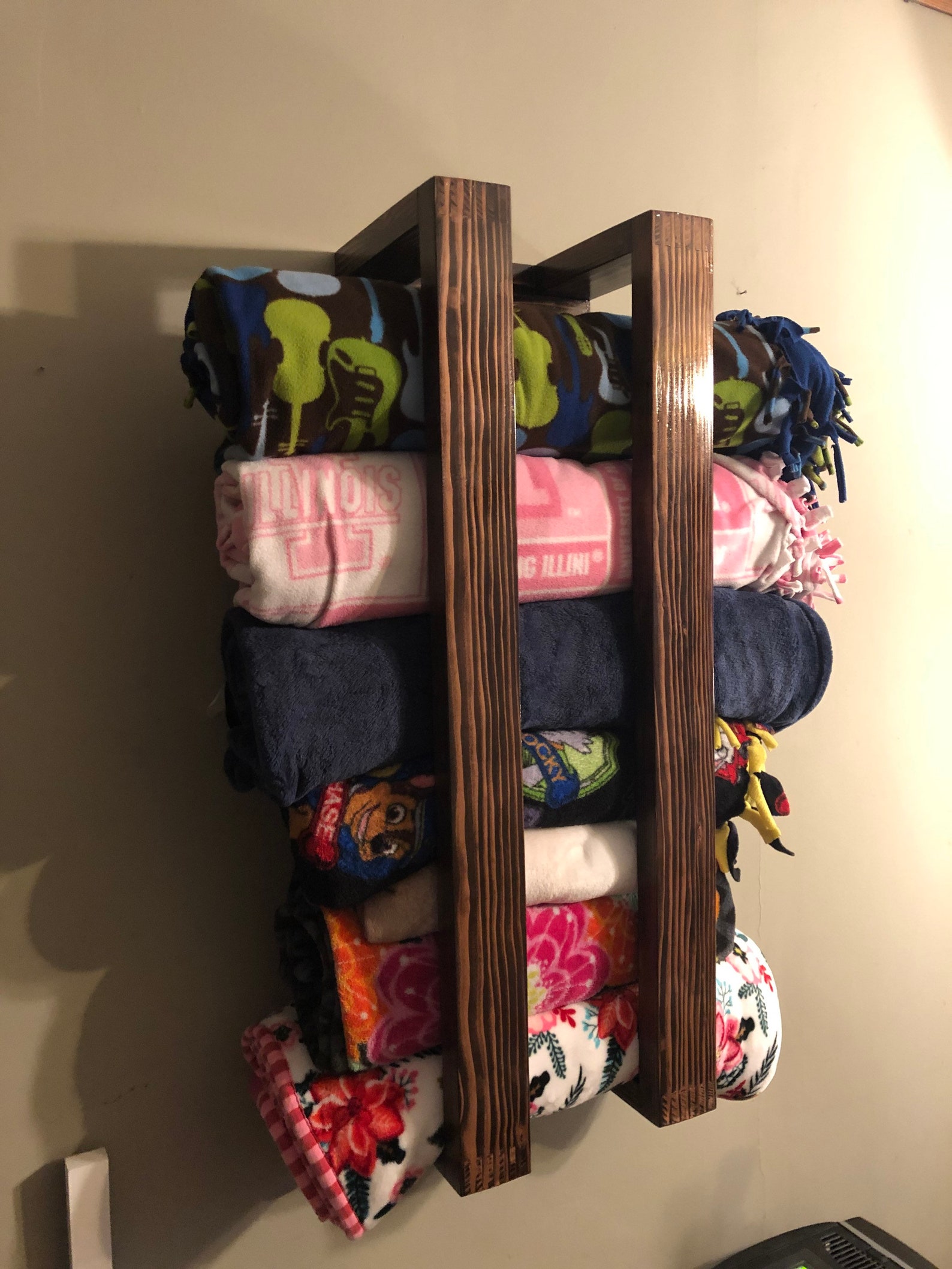 ---
Mama and Papa Bear New Parents Gift Box
A great gift to either get a new mom and their spouse to ensure both parties feel the love, this mama and papa bear parents gift box is also perfect to get your own wife, particularly if you both love gummy bears. And, let's be honest, who doesn't?
A great message of solidarity to show both parents are in this thing together, you can even have a personalized card included in the box! It comes with pocket positivity cards, a mom mug, a dad mug, chocolate chip cookies, a baby bear bib, and much more!
Click here to check prices and reviews.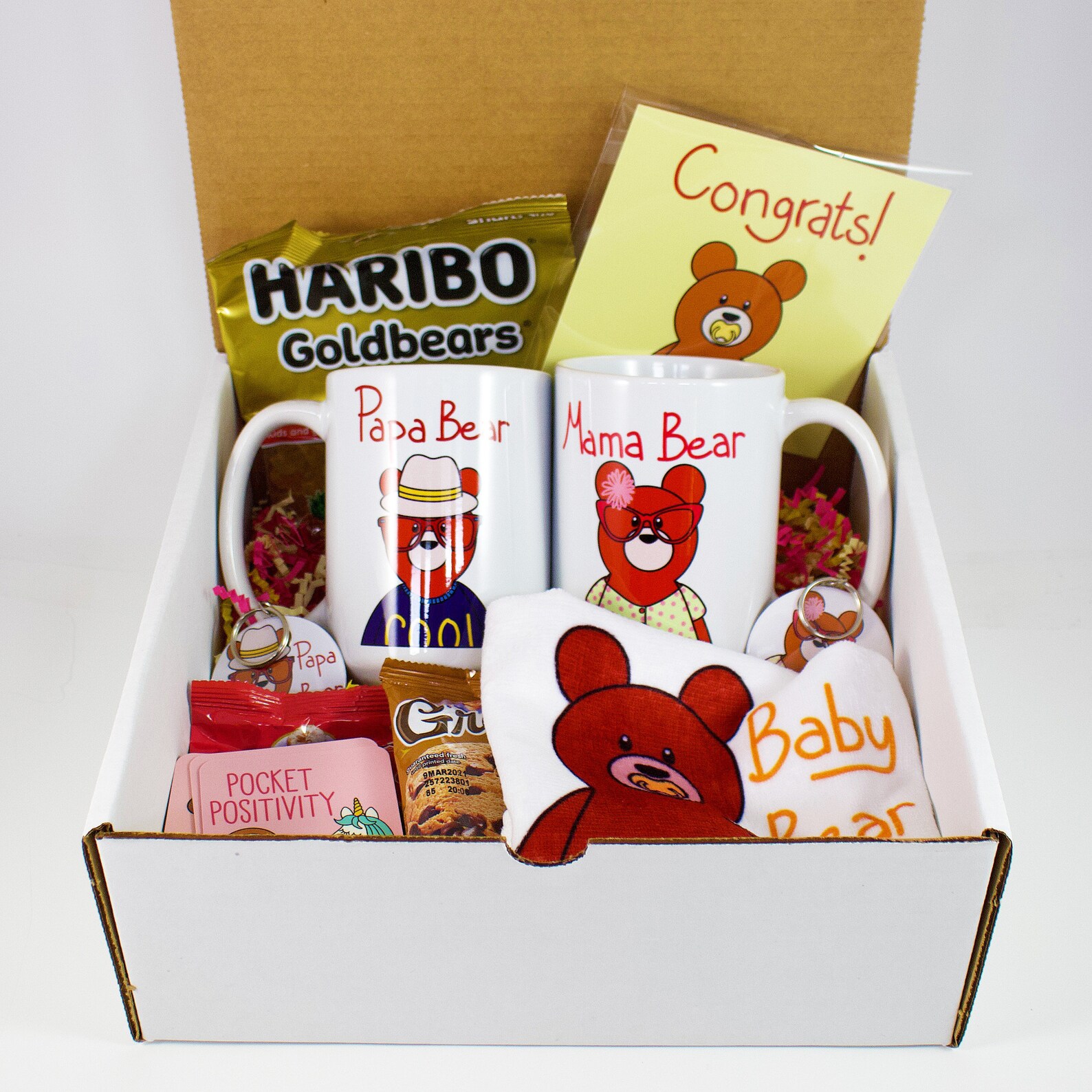 ---
Baby Keepsake Library
If there's one thing that defines our culture, it's hoarding. From garage sales where hoarders find other hoarders to hoard the stuff they can't hoard anymore (now that's a tongue-twister) to this baby keepsake library, there's nothing we value more.
The perfect storage unit to commemorate all of your baby's "firsts," this is a great way to ensure nothing gets lost in the shuffle of life and growing-up! From their baby teeth to their hospital bracelet, everything will find a home in this organizer.
Click here to check prices and reviews.
---
3D Photo Crystal Heart
Beautifully made, this 3D photo engraved crystal heart sells itself. With a flawless rendering of the mom and baby, specify the size what kind of light base you want, and send in a photo to be engraved. This is the kind monument motherhood deserves.
Click here to check prices and reviews.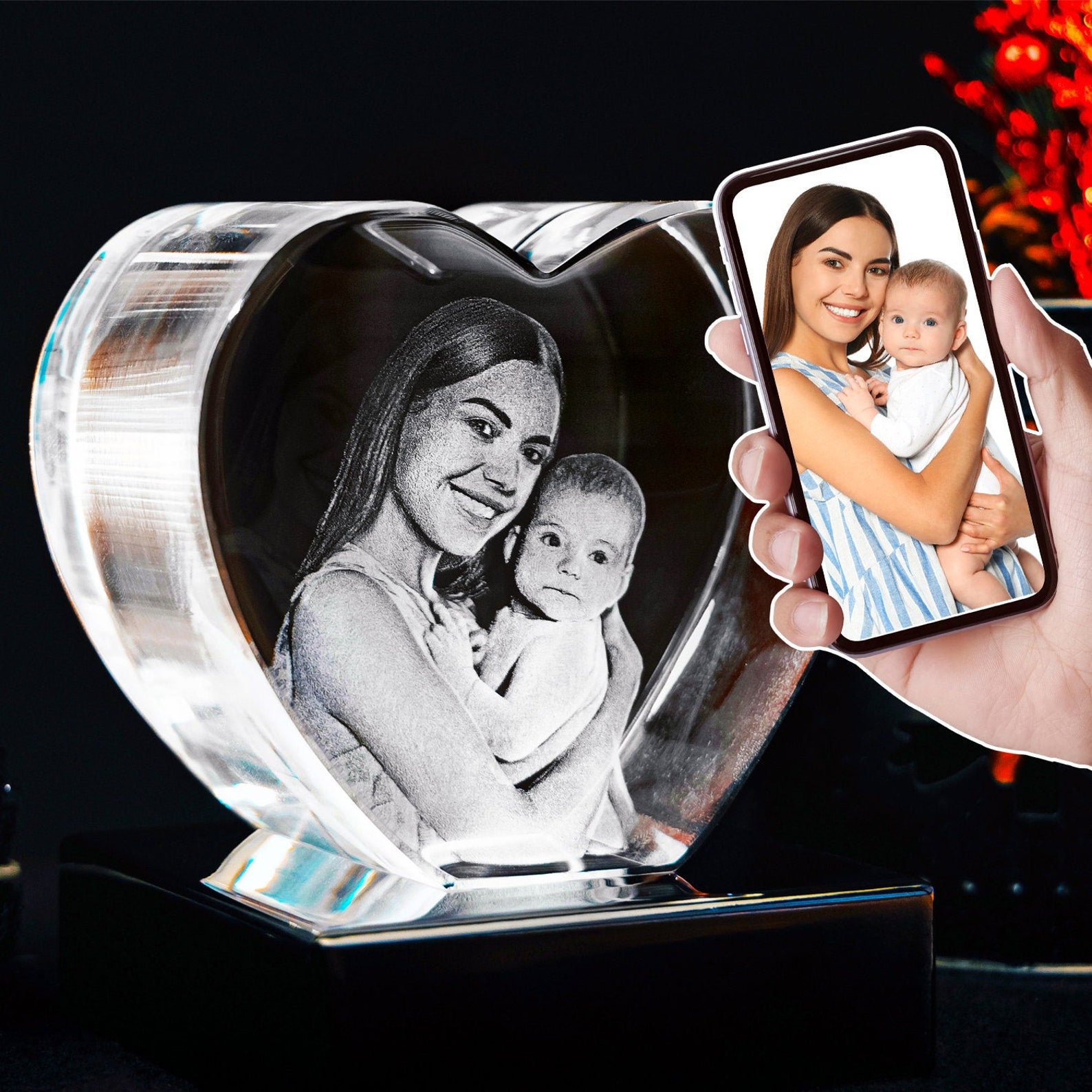 ---
Custom City Map
If the city your baby was born in is a central character in their nascent life—or if it's something important to the mom herself—this custom laser cut map of any city is sure to put your, well, baby on the map.
Simply select the size and between black and brown frame colors. And then input the address you'd like the map centered on. You can even have a title and a marker (shaped like a heart, star, or home) added. This is as unique as it gets!
Click here to check prices and reviews.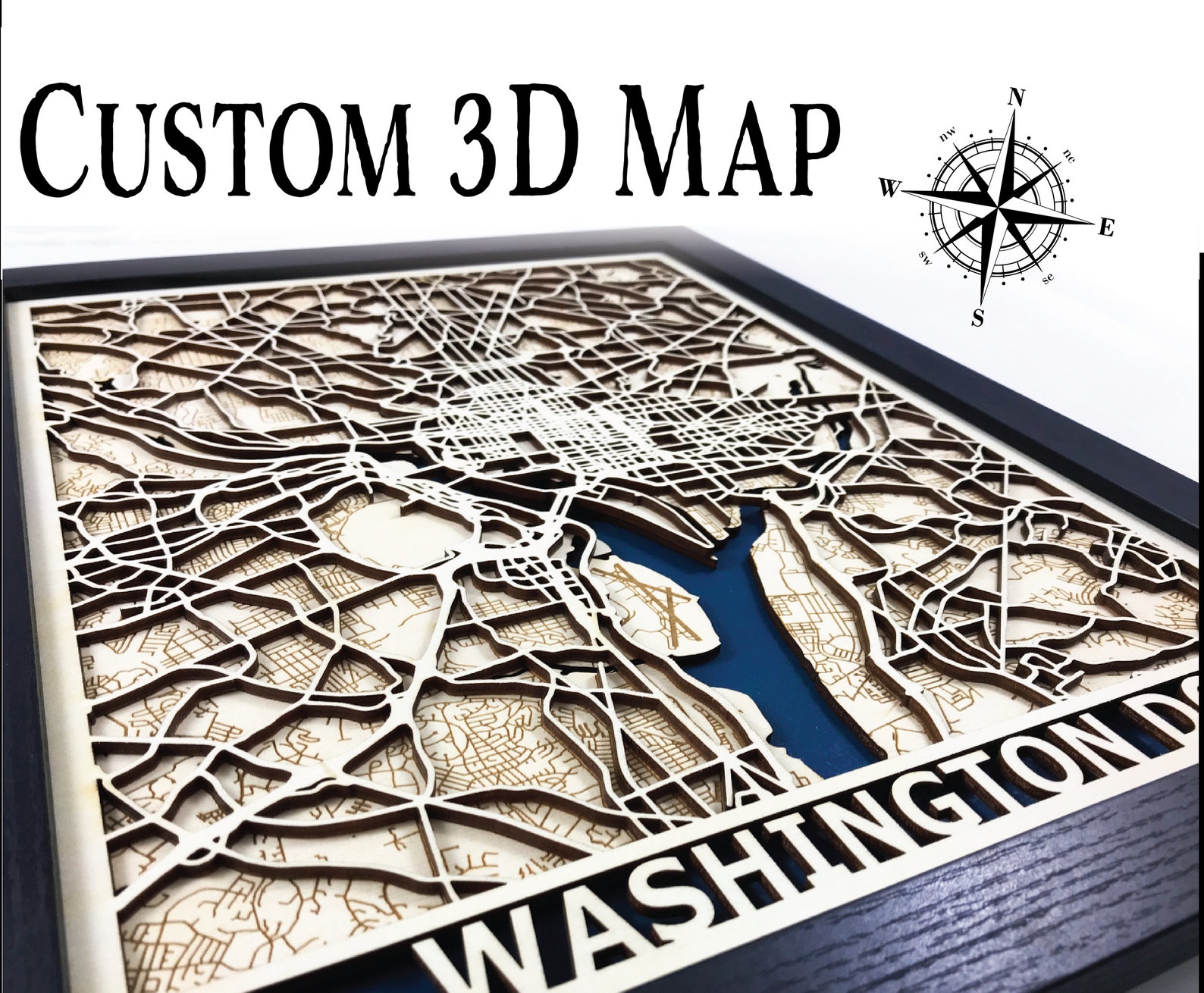 ---
The best mother's day gifts for new moms over $100
If you're still looking for a newborn Mother's Day gift for a newfangled mother, we can only assume a few things. First, we suspect you're making up for a dearth of diaper-changes and midnight help. Or your particular baby has been, well, difficult (which is often putting it kindly).
Or, lastly, you just care that much and are that awesome. Whatever the reason, here are luxurious, good Mother's Day gifts for first time moms guaranteed to render this momentous day nothing short of unforgettable.
---
Gold Baby Cart Necklace
If the new mom you're shopping for will like this kind of thing, you'll know pretty much as soon as you see it. As the kids say, this is certainly a vibe. This gold baby cart necklace is perfect for moms who refuse to sacrifice their bling. Which, I admit, is admirable.
Made out of 14k gold and diamonds, you can select between rose, yellow, and white gold. And you can even specify the necklace length and thickness of the chain. This is the kind of statement that some moms would love to make. So help them make it!
Click here to check price sand reviews.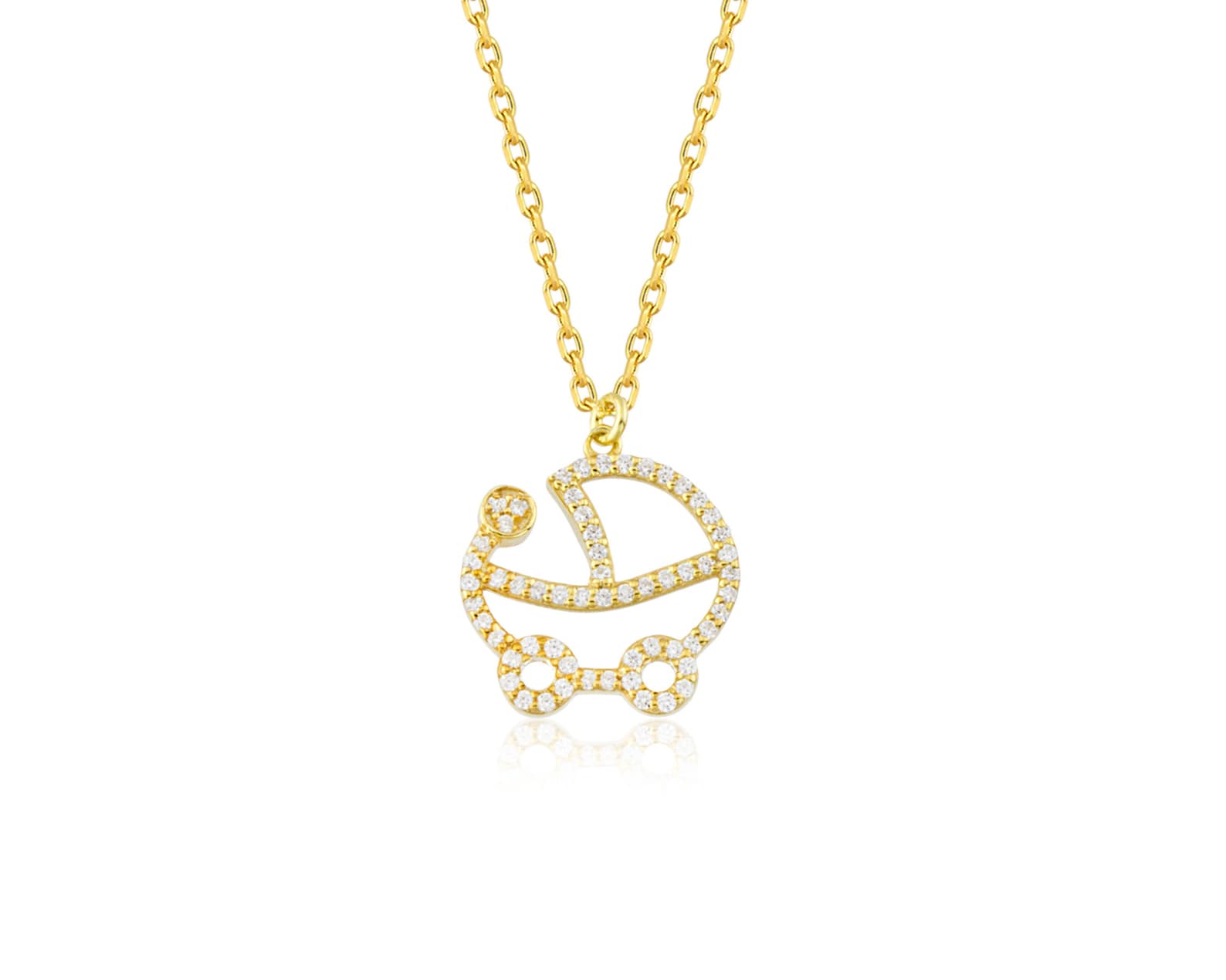 ---
Personalized Family Portrait
A great gift that will certainly take front and center stage in any home, this personalized family portrait is the kind of thing that'll be cherished for years. It's particularly great if you furry, four-legged family member.
Simply send a photo of each person (and animal) after purchasing. Ensure the photos chosen are a good representation of each member. Then you'll receive the perfect portrait to usher in this new baby-having era.
Click here to check prices and reviews.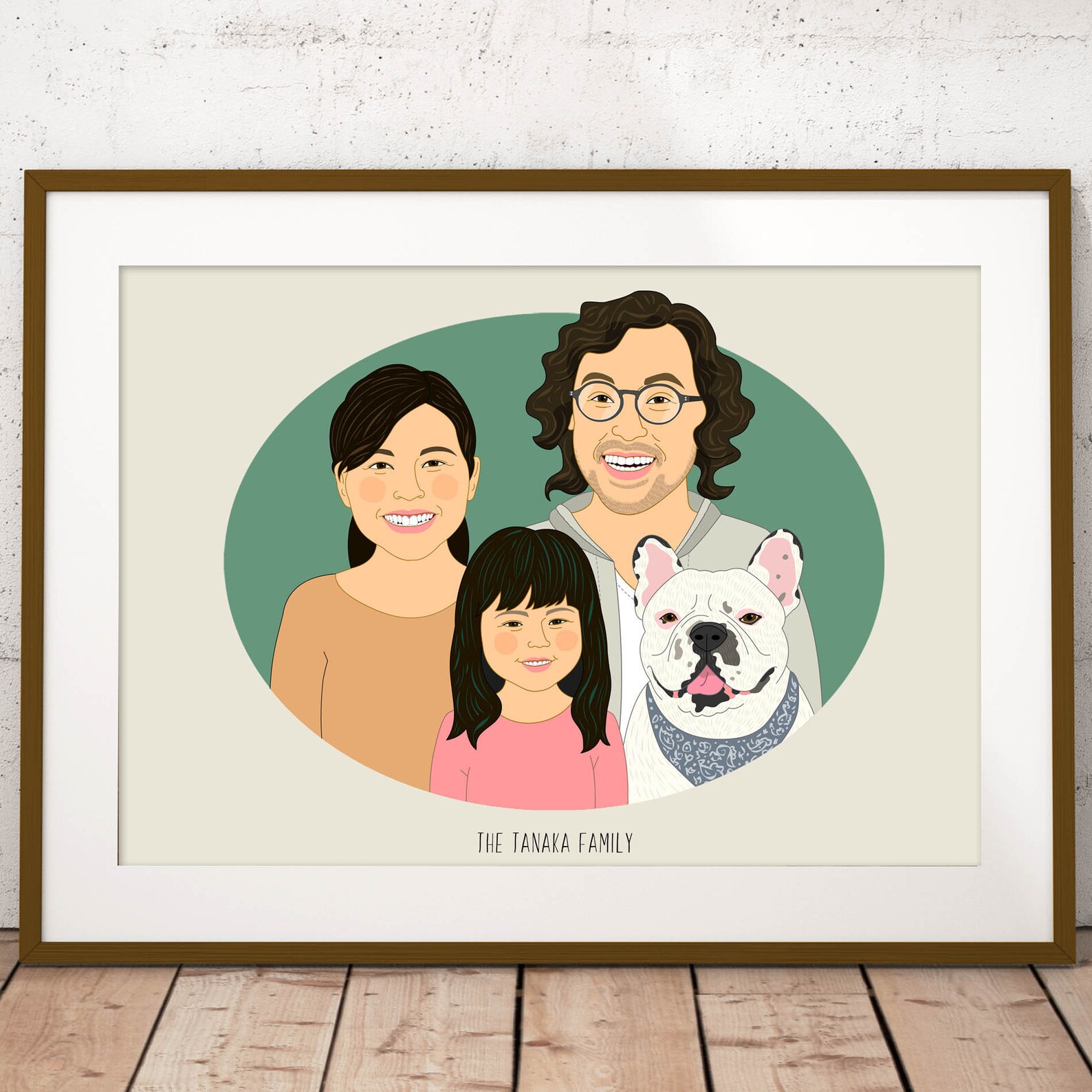 ---
Waxed Canvas Diaper Bag
Any new mother will appreciate this. And, what truly sets this waxed canvas diaper bag apart isn't just the utility, but the look. Because how often do baby accessories look good, too? It almost feels like a conspiracy when you start really looking into it.
Regardless, this bag is designed to carry everything they need. Doubling just as well as an overnight or weekend bag, it's spacious to say the least. With 5 internal pockets, 3 external pockets, and plenty more, this is nothing short of an asset.
Click here to check prices and reviews.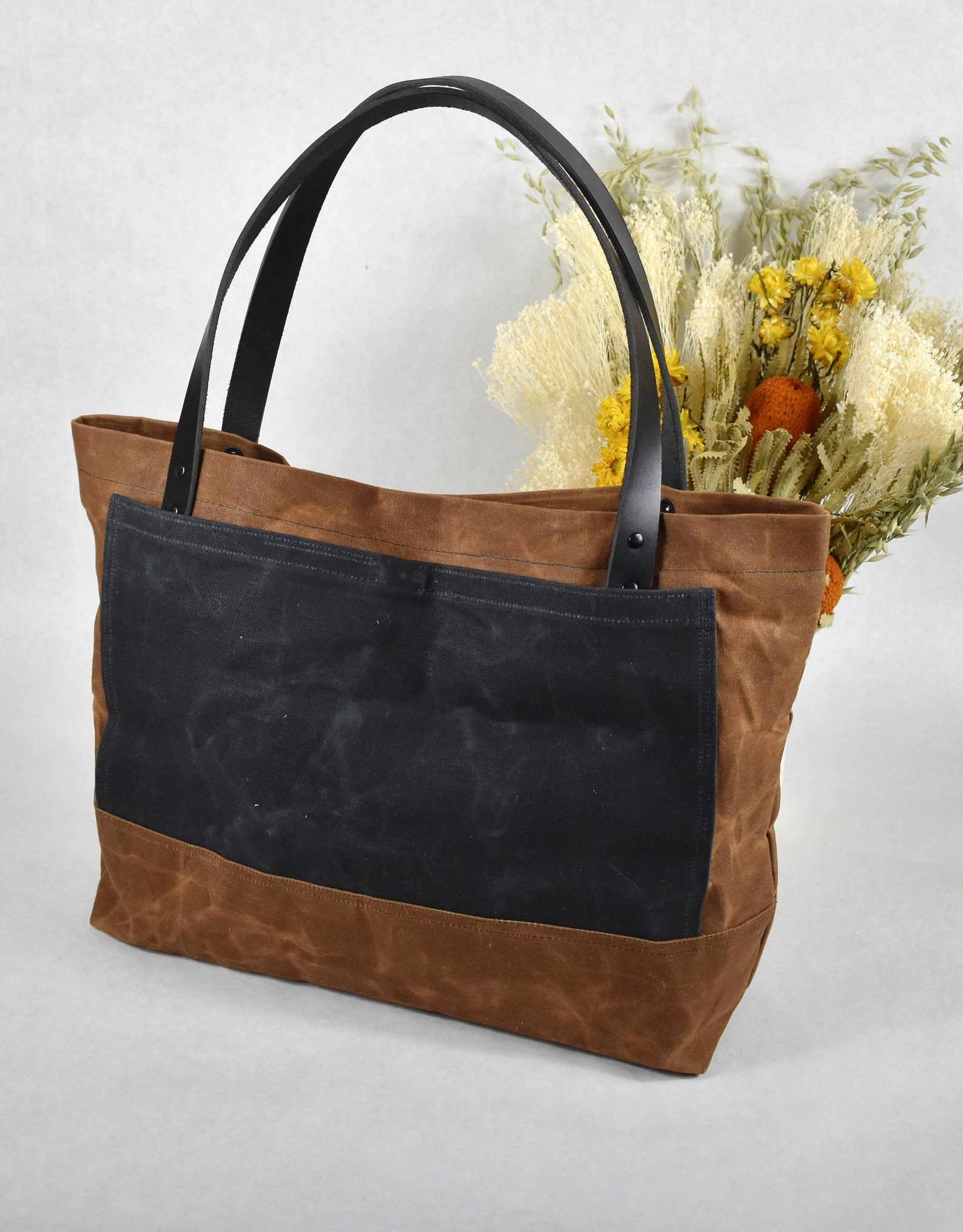 ---
Mommy and Me Bracelet Set
A great gift to get since it's, like, frowned upon to put a leash on your baby, this mommy and me bracelet set is great for so many more reasons. Among them is it's a gift that'll be cherished well into their adulthood. It's a readymade heirloom.
Fashioned out of gold, specify the birth month hand the symbol you want, then specify the color and the bracelet size. And, lastly, input the personalization you'd like included. Twinning has never been this sweet or touching!
Click here to check prices and reviews.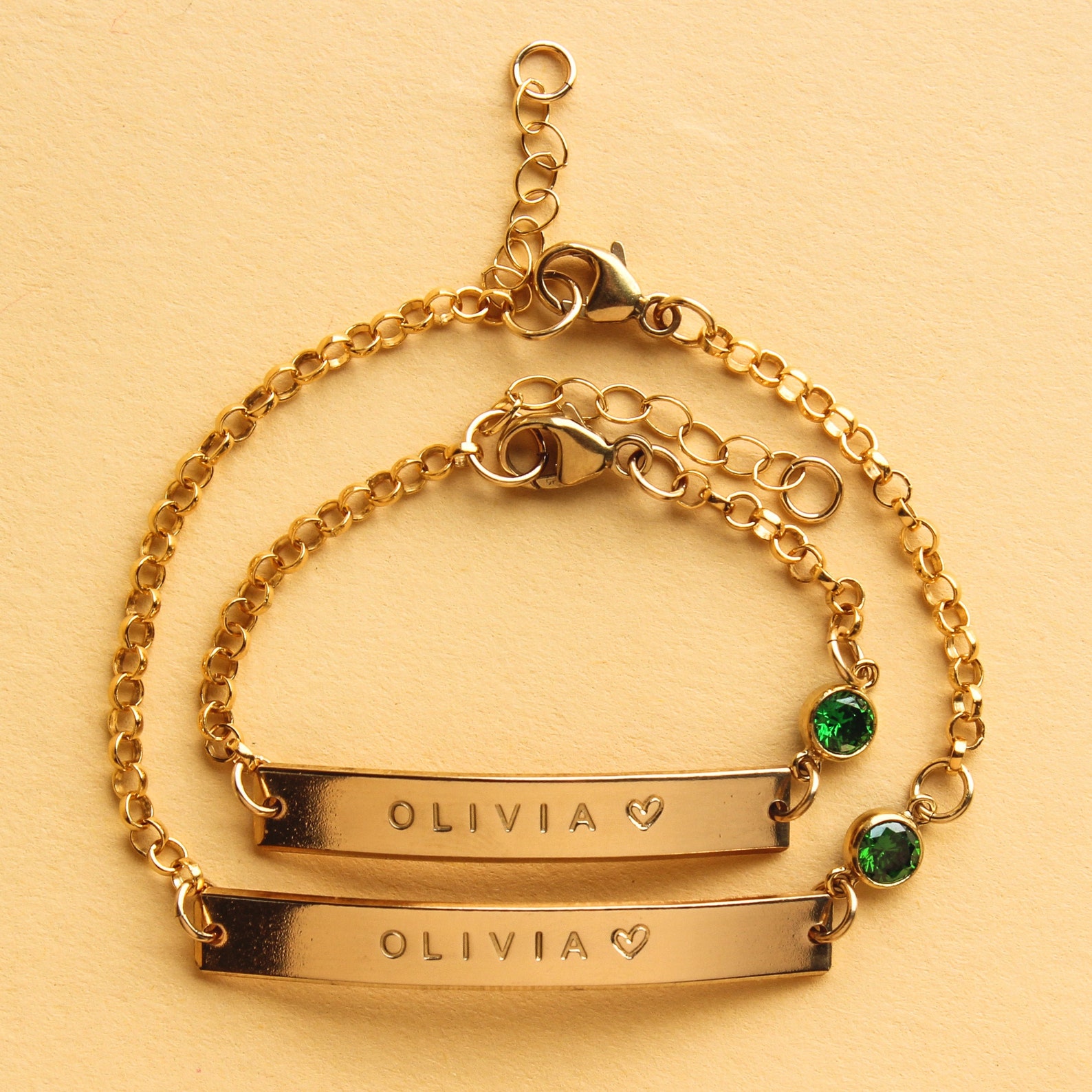 ---
Macramé Baby Swing Bassinet
A great gift that'll surely help this new mom if strategically positioned, this macramé baby swing bassinet is simply perfect! And, for new moms, the kind of freedom this could provide is nothing short of miraculous.
Handmade and white, this is perfect for accommodating both newborns and new mothers. With its gentle sway, it'll surely lull babies to sleep to provide unparalleled freedom. And, let's be honest, what mom wouldn't want this kind of thing?
Click here to check prices and reviews.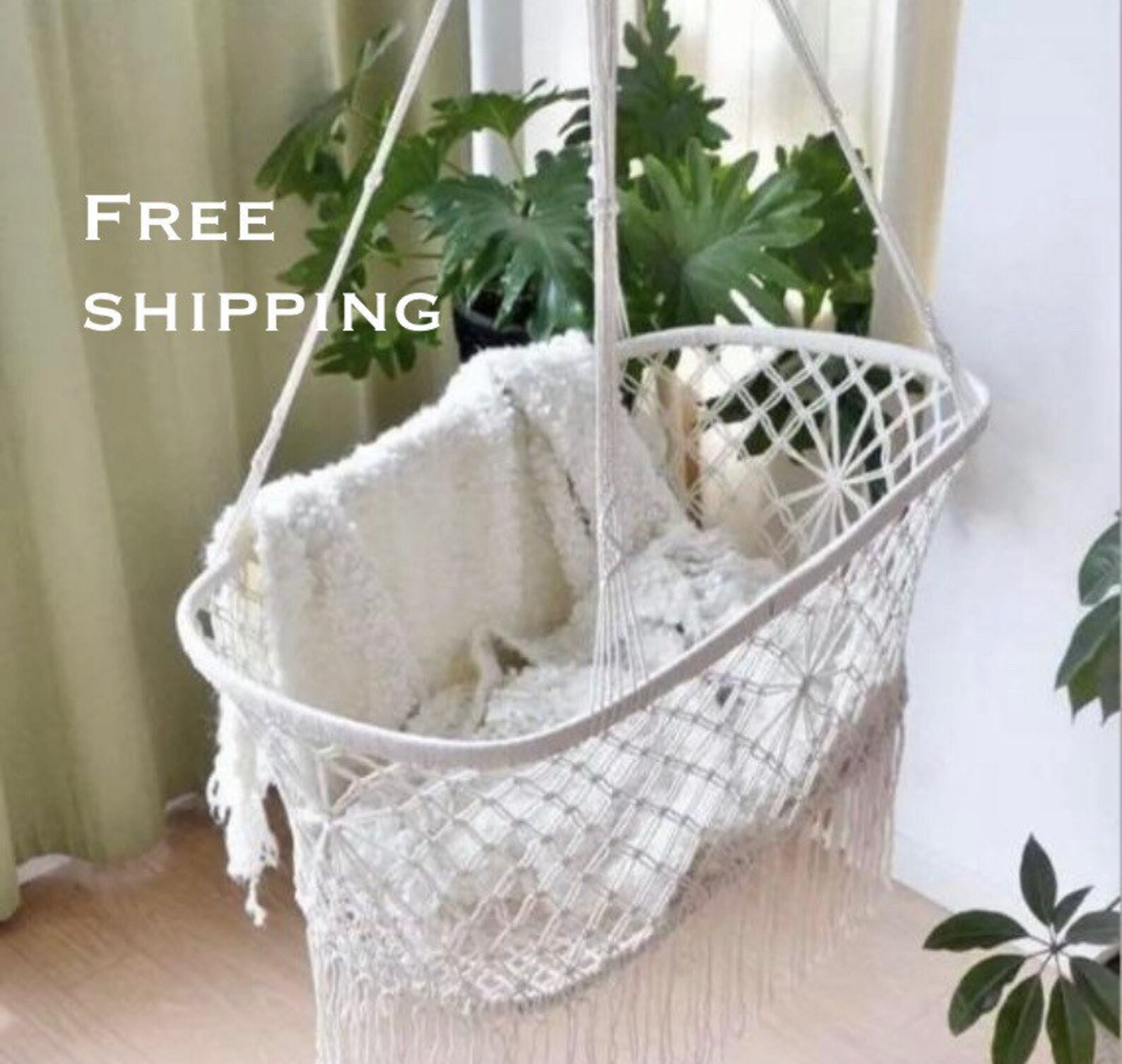 ---
Hopefully our list helped you find the first time mother's day gifts you were looking for!
We're confident we've provided the best and most definitive list of Mother's Day presents for first time mothers available! But if we somehow didn't find exactly what you were looking for, hopefully we at least pointed you in the right direction!
Please don't hesitate to reach out if you have any questions, comments, or concerns at all. Mother's Day means a lot more than people give it credit for. Because simply not enough credit is given to moms. So do your part and show her you care with some great gifts!