*FYI - this post may contain affiliate links, which means we earn a commission at no extra cost to you if you purchase from them. Also, as an Amazon Associate I earn from qualifying purchases. Check out our Privacy Policy and Disclosure. for more info.
Moms know how much we appreciate them, but at least one day a year, it's important to go all out and show her just how much we care.
A card is a nice touch. Fresh flowers are always lovely. But handmade gifts are the best!
DIY Mother's Day gifts are personal (especially when combined with the perfect heartfelt Mother's day message), and because they are made with love, that makes them even more special and perfect for the occasion.
But we're not talking about handprint crafts and macaroni necklaces.
This list is full of thoughtful, handmade gifts that are perfect for adults (or older children) to give their mother or mother-in-law.
You could even give these gifts to your friends for Mother's Day – the sky's the limit!
So, we've gathered up a great selection of DIY gifts for Mother's Day, and we know you will find something she's going to love. Enjoy!
In need of more Mother's Day ideas? Here are all our top Mother's Day articles in one place:
DIY Bath and Body Gifts for Mother's Day
A mother's job is fulfilling but it is also hard work. Every mom deserves some me-time every now and then, and these bath and body DIY gifts for Mother's Day can definitely make her feel extra special.
1. Rose Petal Bath Bombs
Treat mom to some "me time" and let her escape for self-care routine that will improve her well-being and mental health. Rose petal bath bombs are relaxing and easy to make.
BONUS THOUGHTFUL TIP: Combine these homemade bath bombs with some tea gifts or wine gifts to create a pamper basket.
Click here for more information from Ottawa Mommy Club.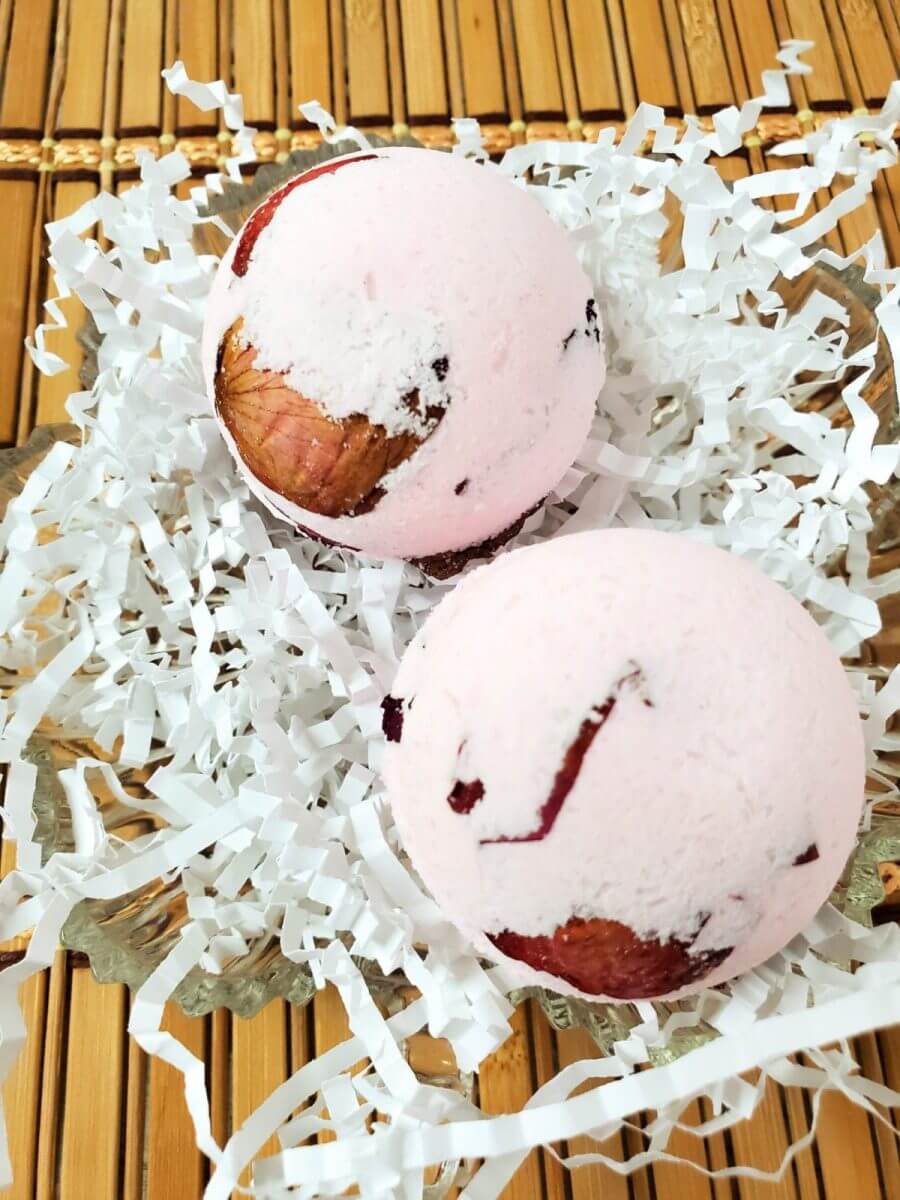 2. Orange Bath Salts
Create that spa day feeling at home with homemade orange bath salts. Epsom salt and baking soda will relax mom's achy muscles and soften her skin. And the light orange scent is invigorating.
Click here to learn more from Crafts by Amanda.
3. Aromatherapy Shower Steamers
We all need self care, moms especially! Give your mom an excuse to indulge and relax in a spa day at home with these aromatherapy shower steamers. They are perfect for using when time is short but relaxation is a must. Recipe includes several relaxing essential oil blends to choose from.
Click here to learn more from Soap Deli News.
4. DIY Lip Scrub
With regular exfoliating with this natural DIY beauty product, Mom's lips will be healthy, smooth and soft. She'll have her best looking lips ever!
Click here to learn more from Beauty Crafter.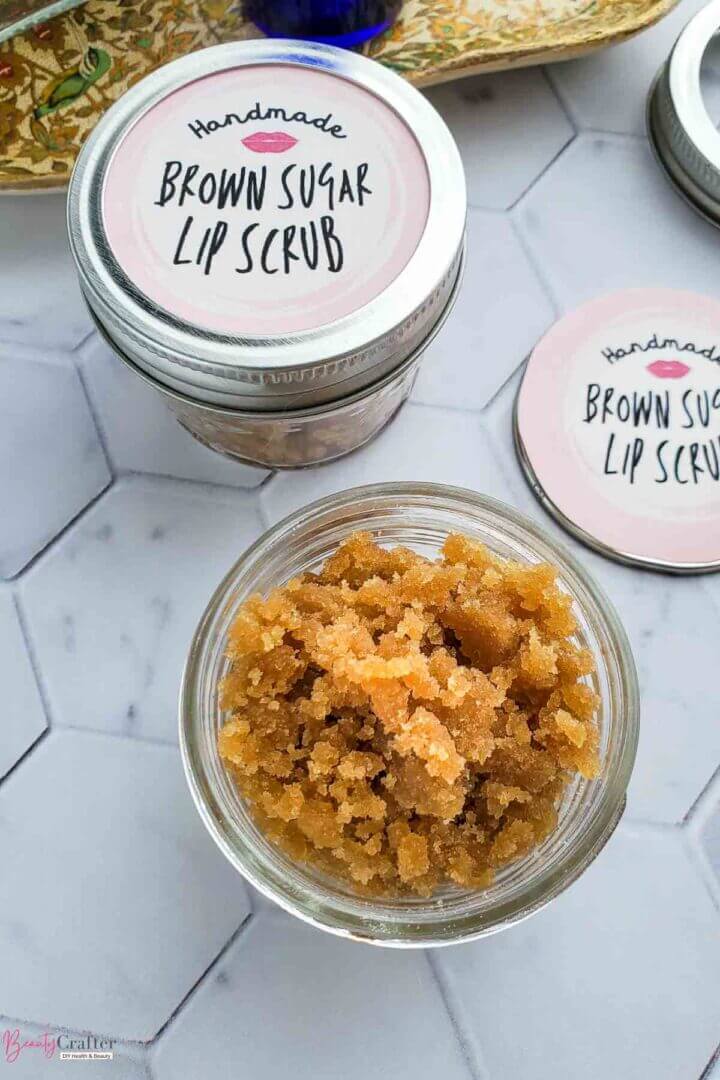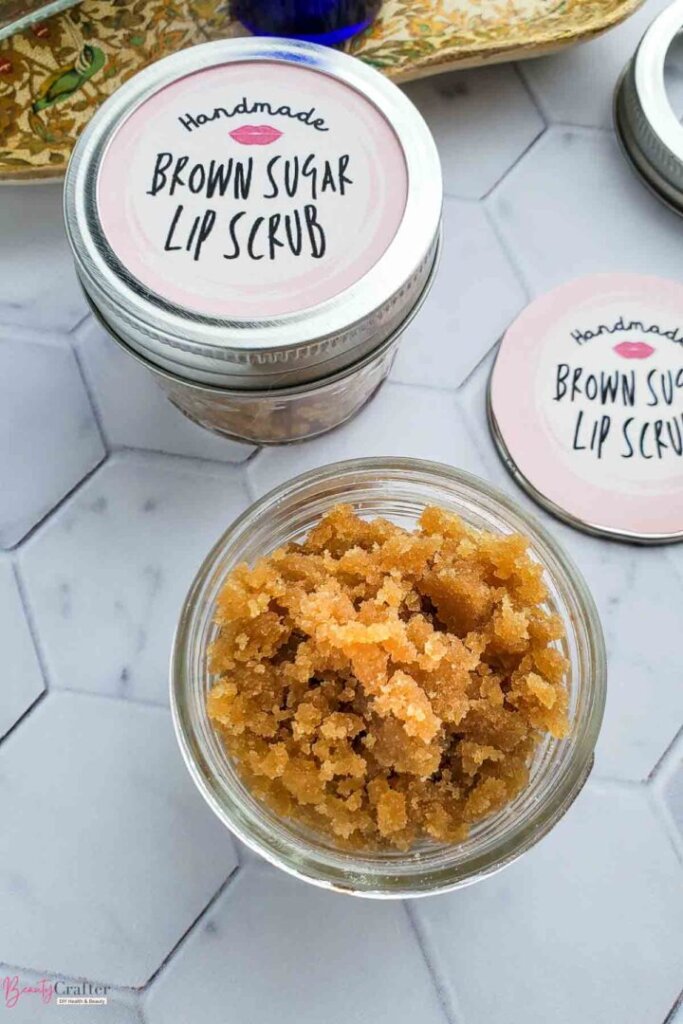 5. Lavender Body Scrub
Make bathtime an oasis for mom with this lovely lavender body scrub. This exfoliant scrub will have her skin feeling incredible silky smooth.
Click here to learn more from Pastel's and Macarons.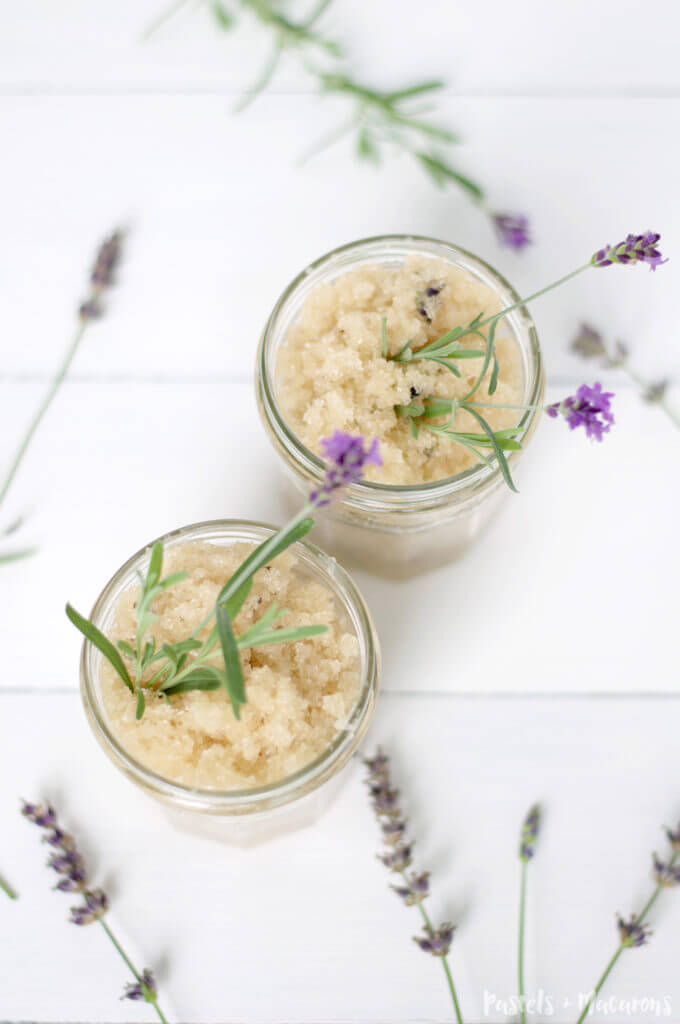 6. DIY Coffee Infused Anti-Aging Eye Serum
Mom's don't get a lot of sleep, and while they can hide the side effects – the eyes don't lie. This gift isn't for every mom, and you certainly don't want to insult your mom, but if your mom is into beauty products or loves coffee-themed gifts, she's going to love this.
Click here to learn more from Simple at Home.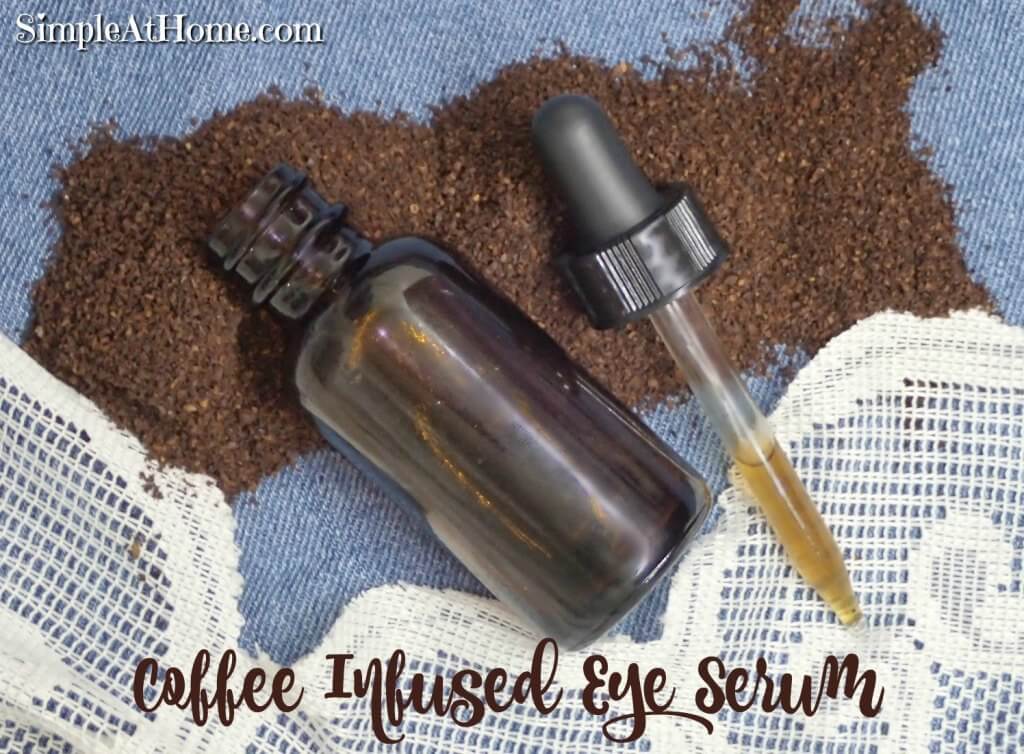 7. Gardener's Healing Hand Salve
If your Mom's hands are dry and chapped from gardening, housework or being out in the elements, try this soothing homemade healing salve made with natural ingredients. It's scented with sweet orange and lavender essential oils, with a touch of vanilla.
Click here to learn more from Atta Girl Says.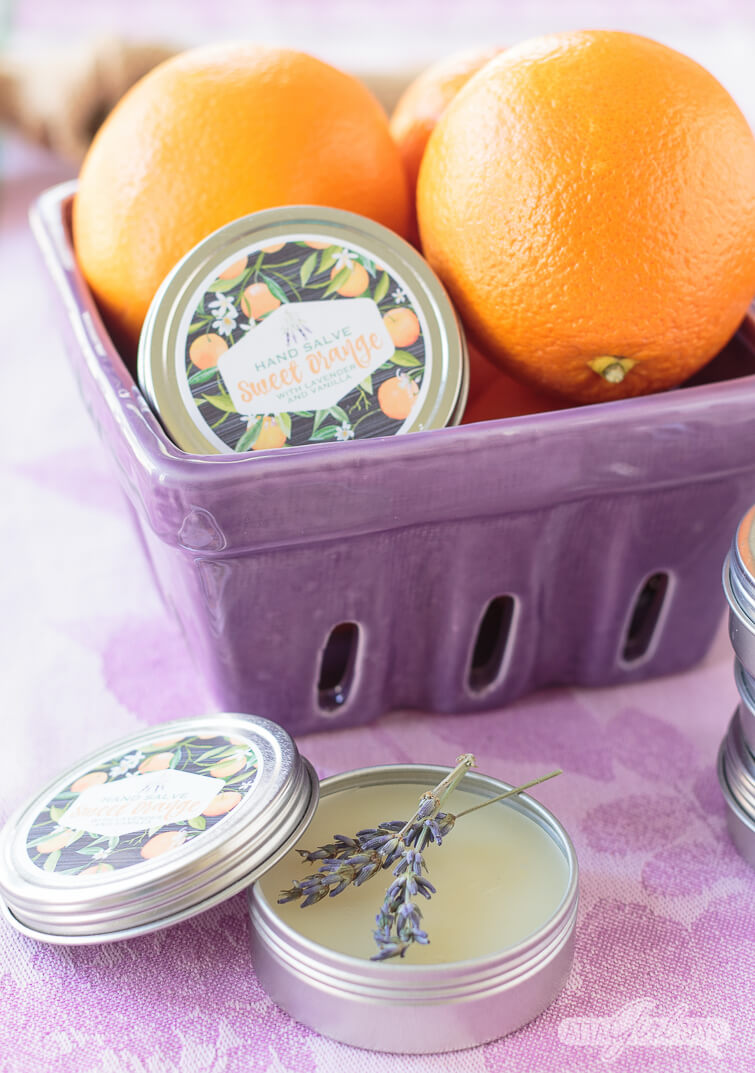 DIY Mother's Day Home Decor Gifts
Everyone's home decor can use some sprucing up every now and then. If you're looking for crafty DIY Mother's Day gifts in the home decor realm, Mom is definitely going to love these candle, photo and vase DIYs.
8. Shadow Box Craft
Did your mother choose a word of the year? Celebrate her intentions by making this DIY gift that highlights her chosen word.
Click here to learn more from Julie Measures.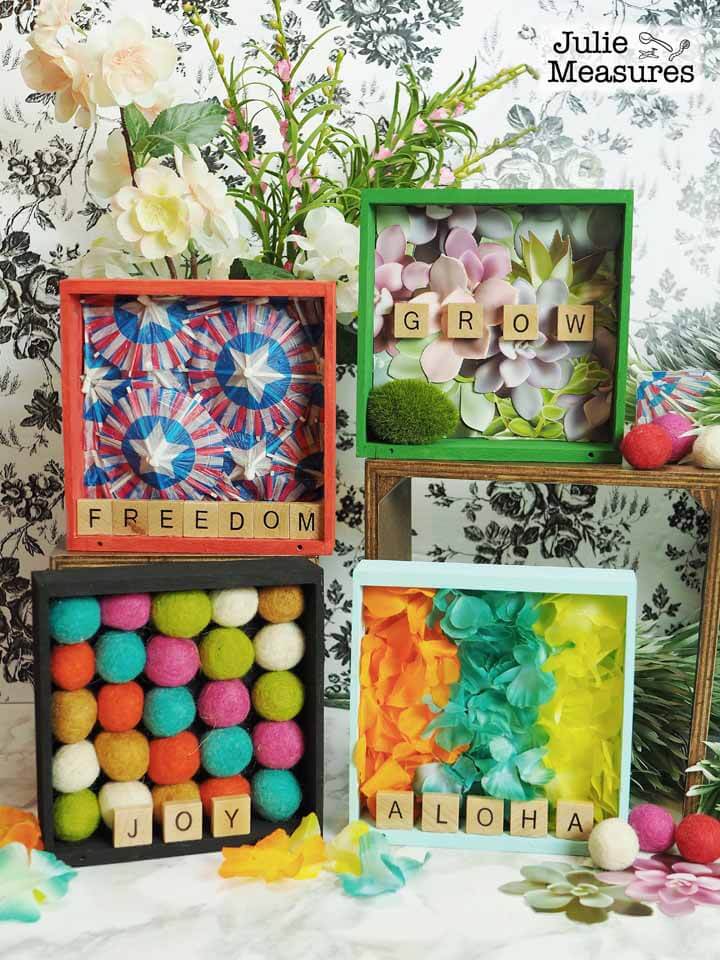 9. DIY Lantern
Use Dollar Tree frames to make this DIY lantern. It's an easy, beautiful decoration item that will look lovely in your mother's house or on the porch.
Click here to learn more from Craftsy Hacks.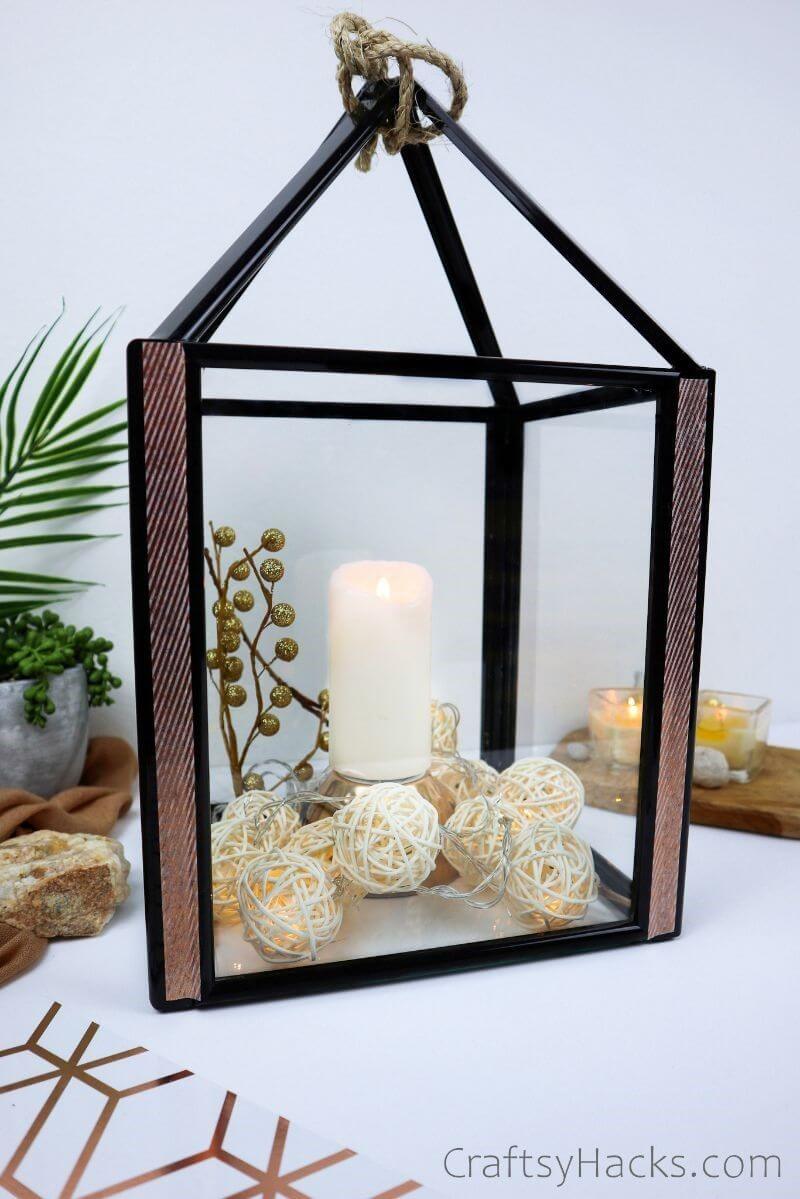 10. DIY Marbled Pots/Planters
Give your mother a fun potted flower or succulent in these DIY painted pots. She will never know it was a DIY project!
Click here to learn more from The DIY Nuts.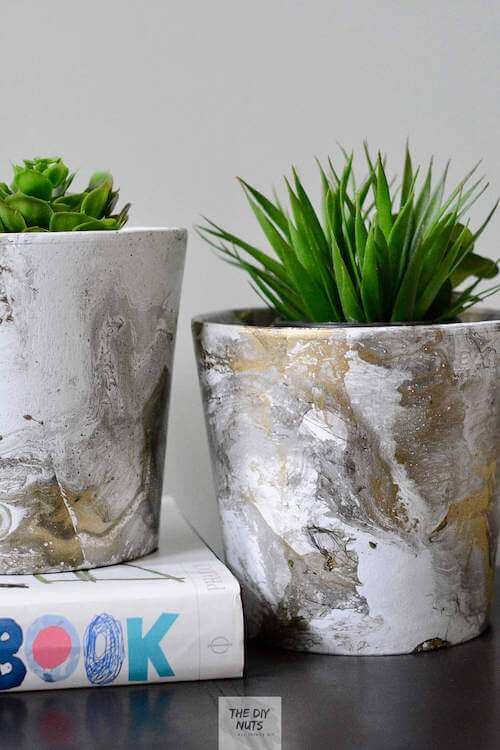 11. Spring Art Prints
Mother's Day gifts don't get much easier than this. Pick up an inexpensive frame and fill it with one of these beautiful spring-themed art prints. Bonus – they're free!
Click here to learn more from Barley and Birch.
12. Seashell Wreath
If your mom loves nautical decor, she's going to love this DIY Mother's Day gift. Begin with a grapevine wreath form and add seashells and a fun nautical ribbon. For a personal touch, use seashells you've collected together on family vacations.
Click here to learn more from Coastal Wandering.
13. Message in a Bottle
This DIY Mother's Day gift keeps on giving. Write little affirmations on strips of paper and fill a jar with the notes for mom to read all year long.
Click here to learn more from Love Our Real Life.
Need some ideas on what to write? Check out our roundup of Mother's Day quotes, heartfelt Mother's Day messages, and I Love You puns.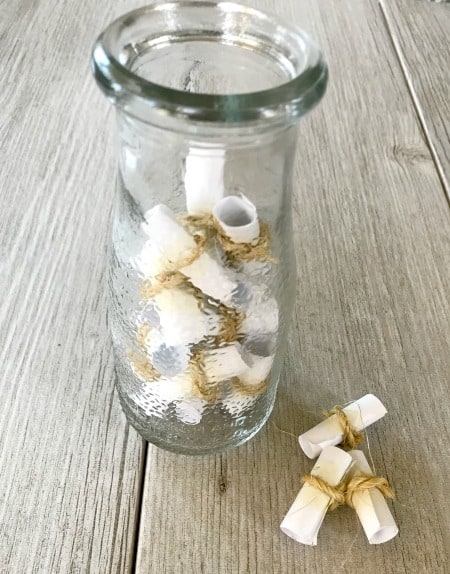 14. Farmhouse Bathroom Sign
This farmhouse bathroom sign is so easy to make and it's such a fun gift to make. Your mother will love to display this in her home.
Click here to learn more from Home Fresh Ideas.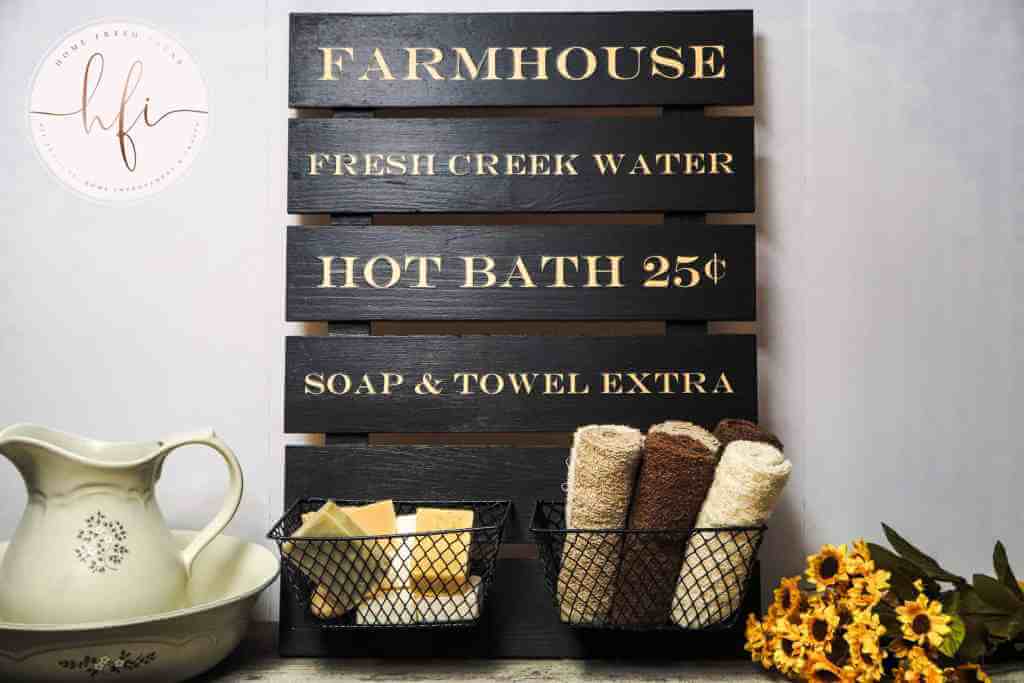 15. DIY Farmhouse Decor Handle
This easy DIY farmhouse decor project turns a candle into a beautiful decoration that your mother will love to put in her home. You may even want to make a few for yourself!
Click here to learn more from Hunny I'm Home DIY.
16. DIY Marbled Nail Polish Mug
Easy DIY marbled nail polish mugs make the perfect homemade gift! A simple craft done in a few minutes that looks like it took hours of work!
Click here to learn more from Strength and Sunshine.
17. DIY Teapot Topiary
This beautiful and simple topiary is perfect for celebrating your mom. If she's crafty, buy all the supplies and spend and afternoon making these together.
Click here to learn more from Our Crafty Mom.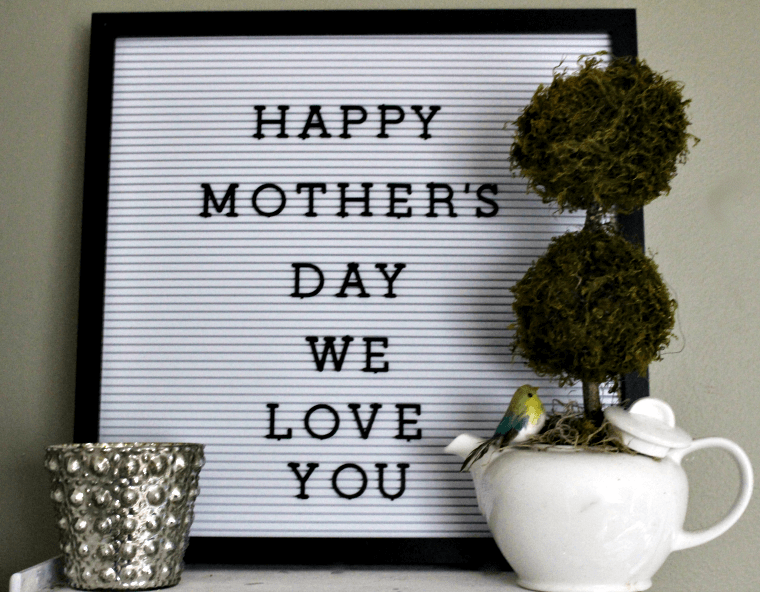 18. DIY Photo Coasters
These DIY photo coasters are easy personalized gift to make and will bring a smile to your loved ones face every time they reach for their drink.
Click here to learn more from Farm Wife Crafts.
19. Mother's Day Journal Jar
Are you looking for a memorable Mother's Day gift that both you and your mother can treasure for years to come? A motherhood journal jar is a beautiful, thoughtful and affordable gift to give to the special moms in your life.
Click here to learn more from Wonder Mom Wannabe.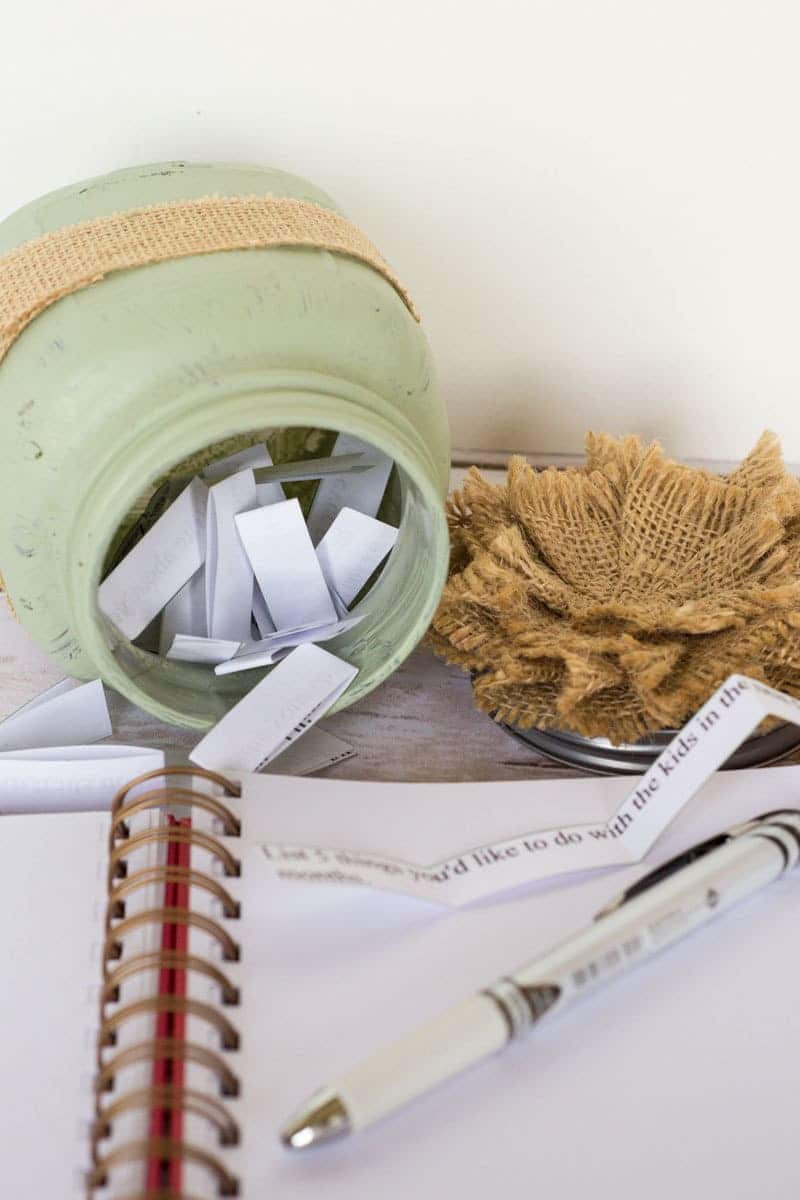 20. Colored Glass Bud Vases
These colorful bad vases would make a lovely Mother's day gift, especially if you add flowers.
Click here to learn more from Pillar Box Blue.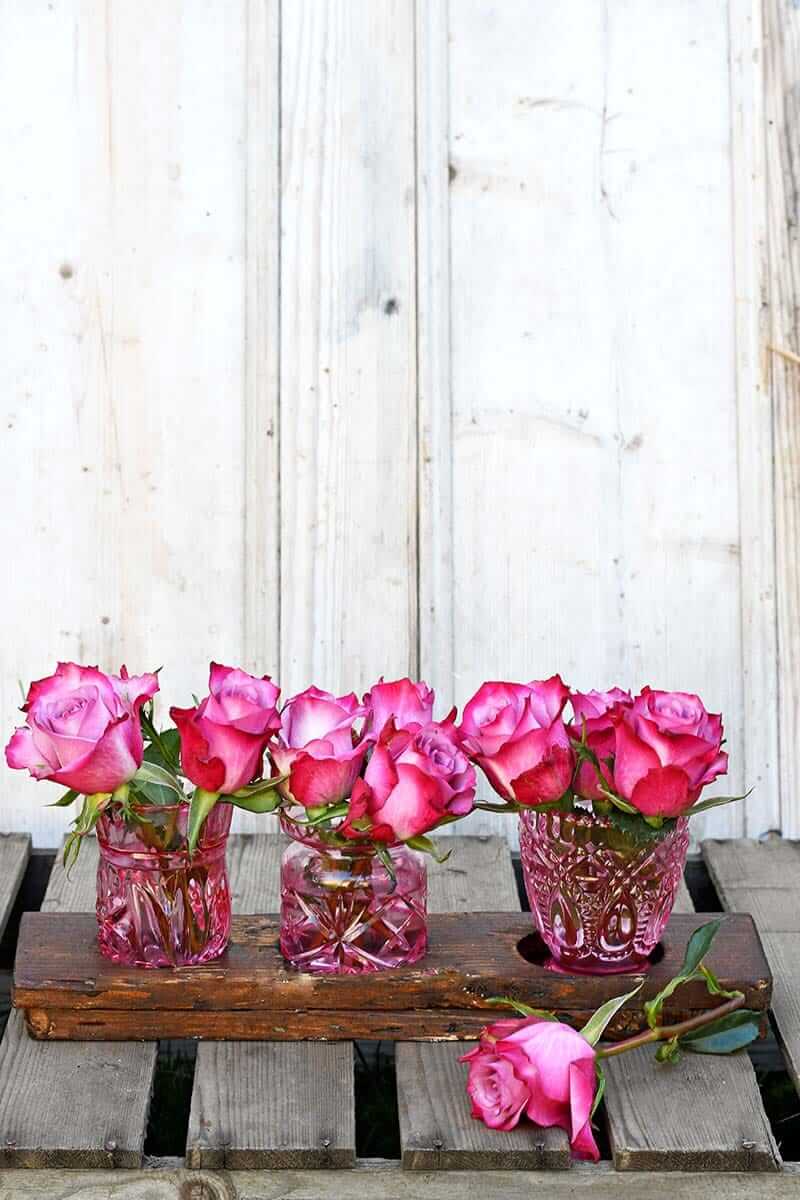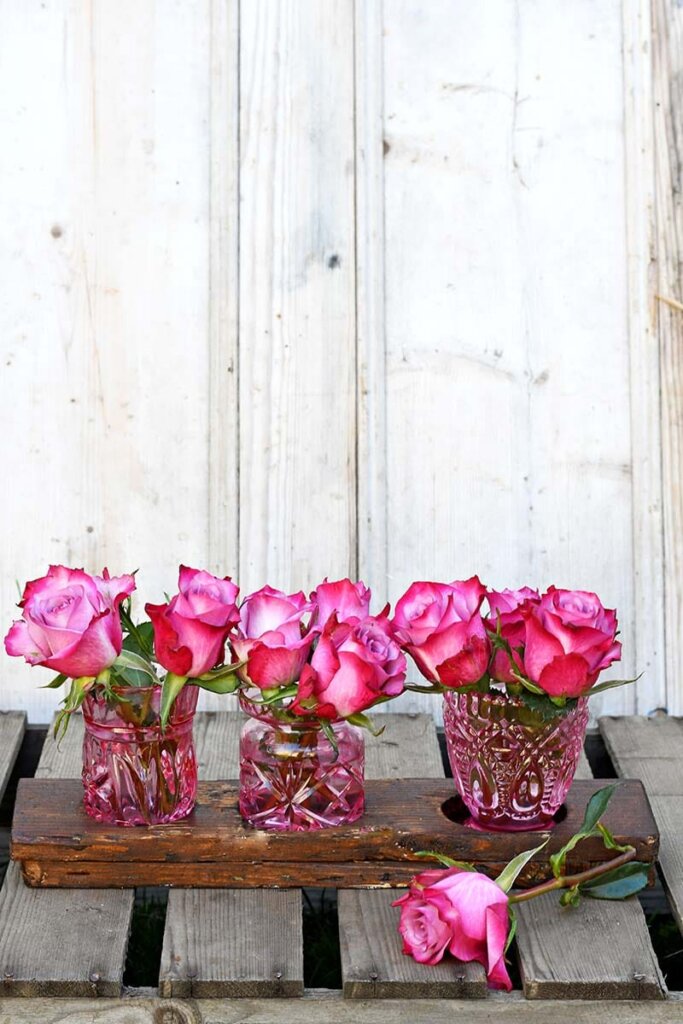 Wearable DIY Mother's Day Gifts
Still looking for more DIY Mother's Day ideas? Why not make a unique handmade Mother's Day Gift by creating a unique piece of jewelry or wearable good that mom will adore? Here are some ideas.
21. DIY Resin Necklace
What mother wouldn't cherish a handmade piece of jewlery, especially when it looks like a perfect piece of Cottagecore bling? This DIY resin necklace is beautiful and can easily be customized with your mother's favorite flower.
Click here to learn more from Sustain My Craft Habit.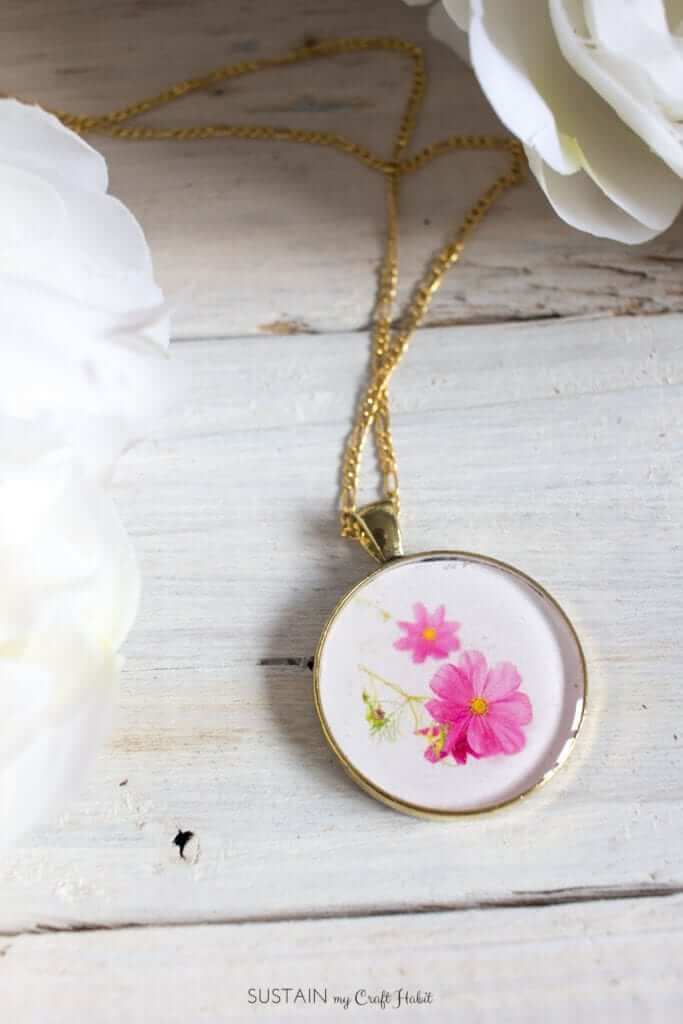 22. DIY Infinity Scarf
This simple DIY Infinity Scarf can be made in your mom's favorite color or pattern. It will be a great addition to her wardrobe.
Click here to learn more from Creative Green Living.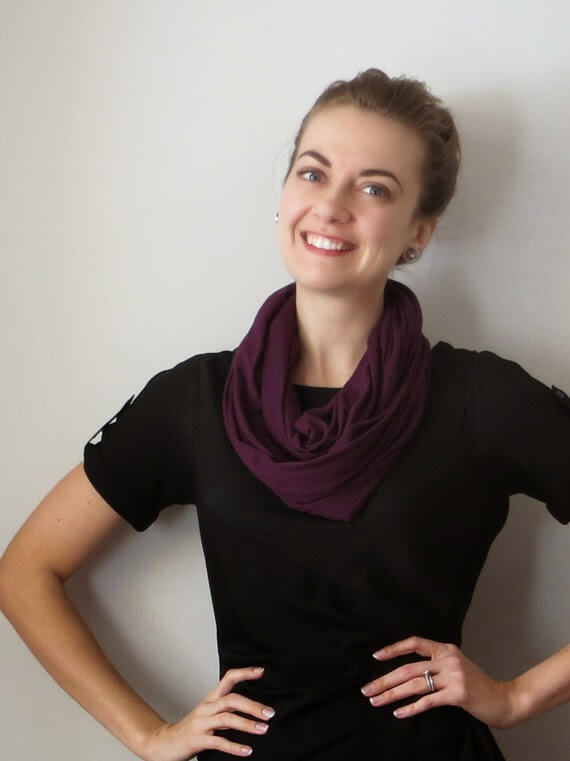 23. Seersucker and Leather Fold Clutch
Perfect for spring and summer, mom is going to love this cute clutch bag made with seersucker and leather.
Click here to learn more from Polka Dot Chair.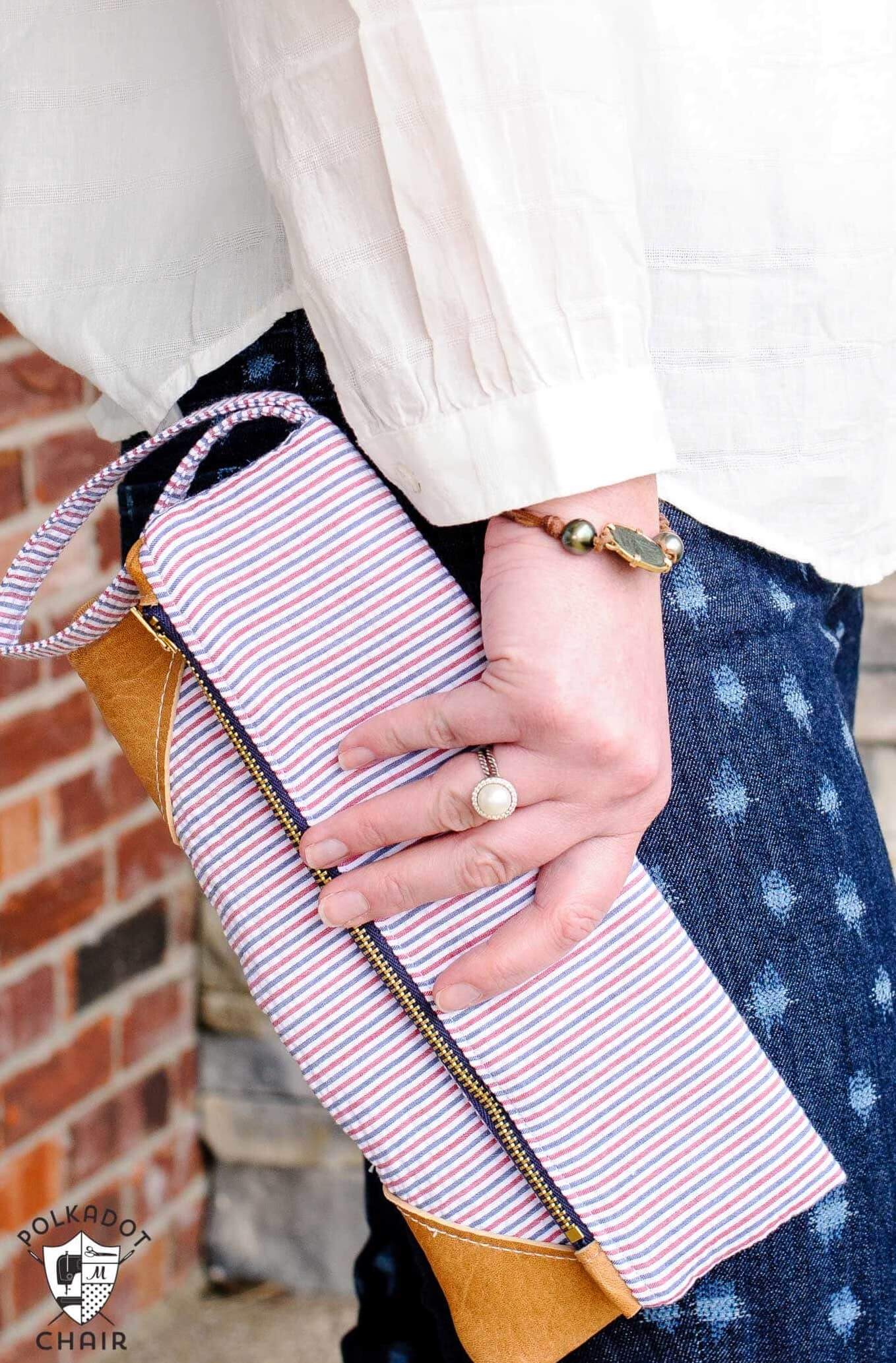 24. Easy Apron
An apron is the perfect accessory for any homemaker. This easy to sew apron will keep mom's clothes fresh and she will look cute too!
Click here to learn more from Back Road Bloom.
BONUS THOUGHTFUL TIP: Consider combining this DIY apron gift with some of her favorite food items (e.g. pizza gifts, ice cream gifts, etc.) for a fun foodie themed hamper.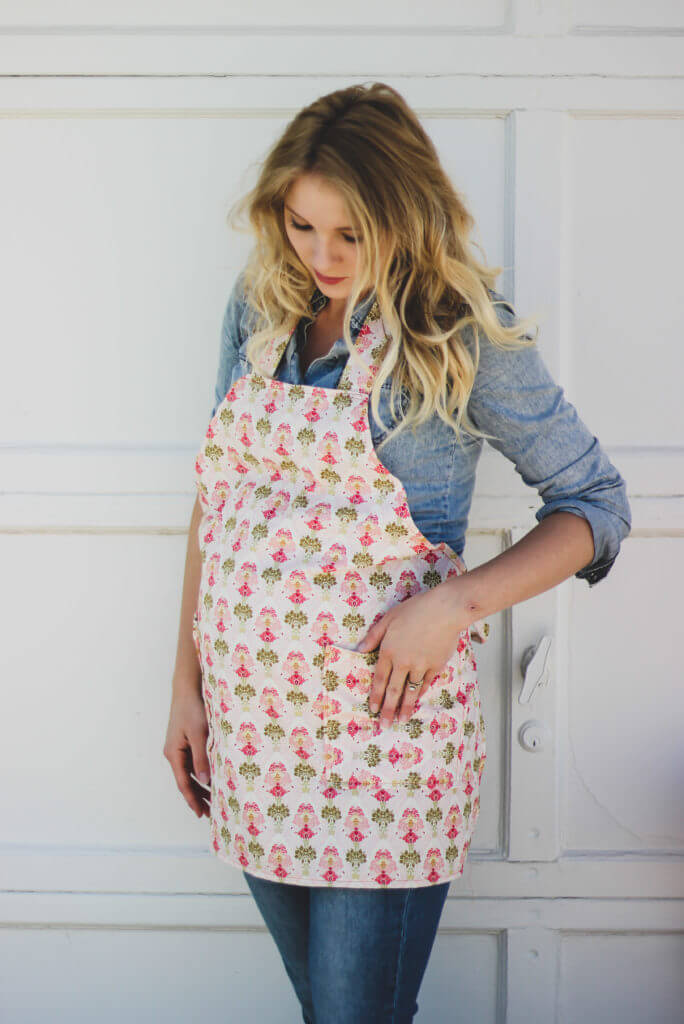 25. DIY Embossed Metal Earrings
Let mom's beauty shine when she wears these handcrafted embossed metal earrings.
Click here to learn more from DIY Candy.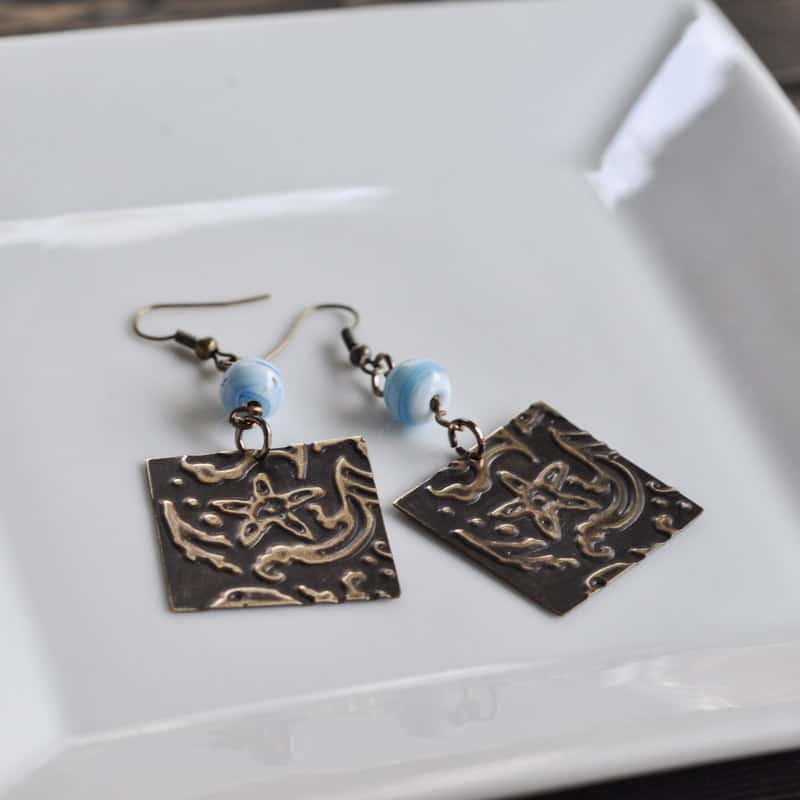 Edible DIY Gifts for Mother's Day
Whether you're looking to help mom satisfy her sweet tooth or expand her culinary horizons, these DIY Mother's Day Edible Gifts will be well appreciated.
26. Candied Cinnamon Sugar Walnuts
Nothing says I love you more than homemade! Show mom how sweet she is with these candied cinnamon sugar nuts.
Click here to learn more from Marley's Menu.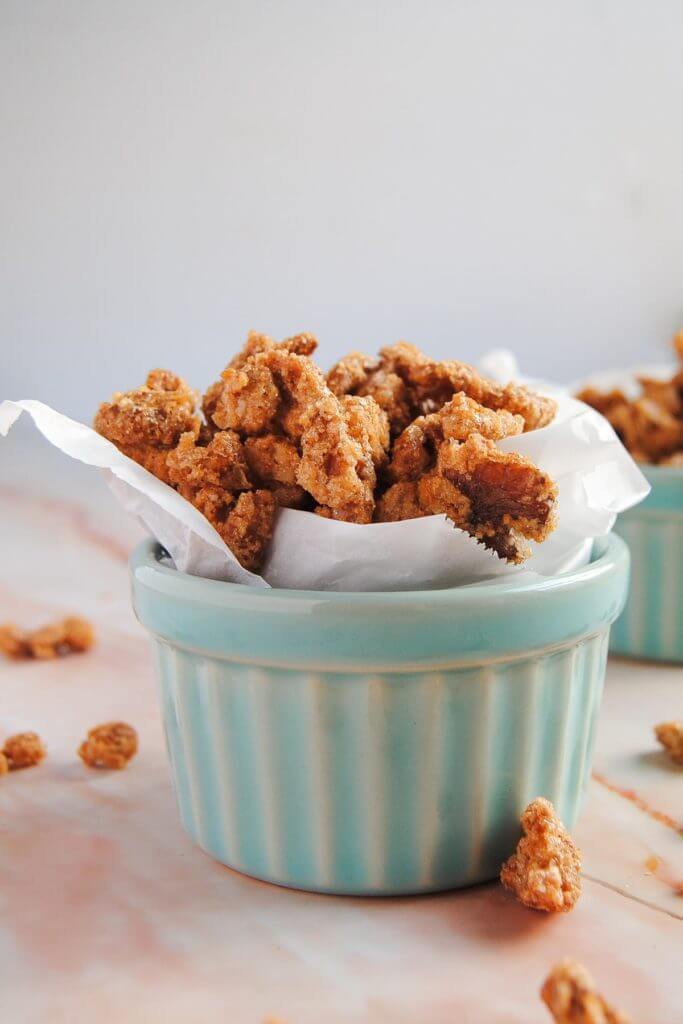 27. Sriracha Salt
If your mother is a foodie and loves things with a kick of heat, she is going to love this homemade Sriracha Salt. This simple salt recipe can add tons of flavor to all kinds of recipes.
Click here to learn more from Crave the Good.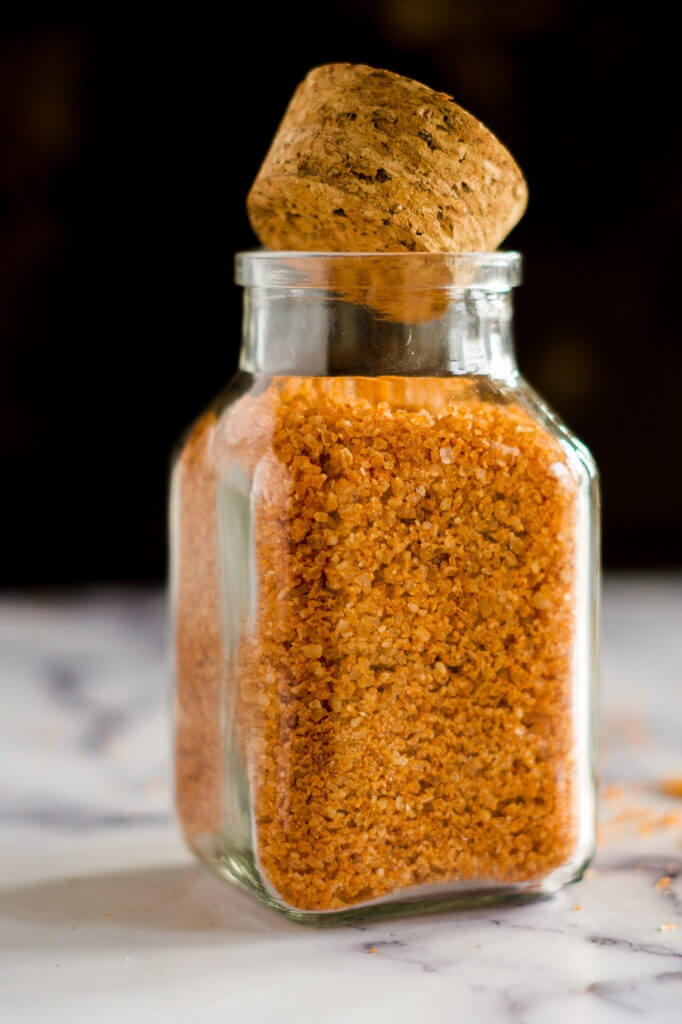 28. Potted Herbs
Combine your love of gardening with some fun free printable tags to make the perfect homemade DIY gift for Mother's Day. Mom will love adding fresh herbs to all of her culinary creations.
Click here to learn more from Oh My! Creative.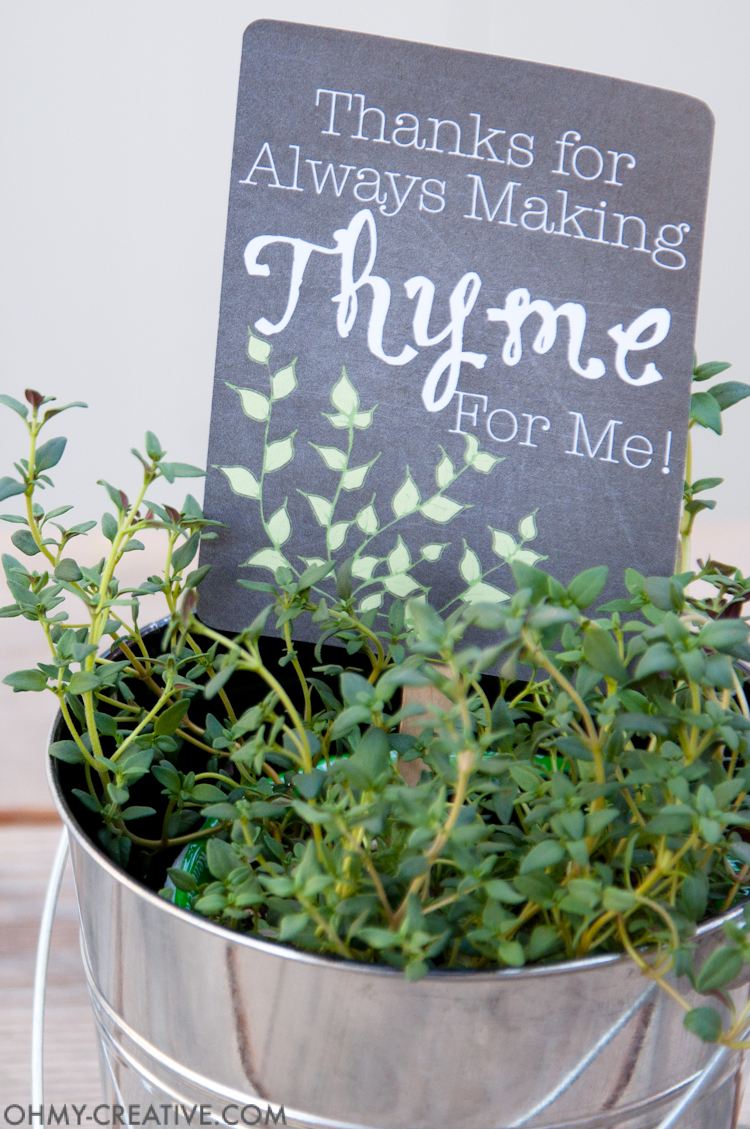 29. Dark Chocolate Truffles
Chocolates are good any time, and these Dark Chocolate Truffles couldn't be any easier to make for Mother's Day. Rich and luscious, these bitesized confections are perfect for any chocolate lover.
Click here to learn more from Bake with Sweetspot.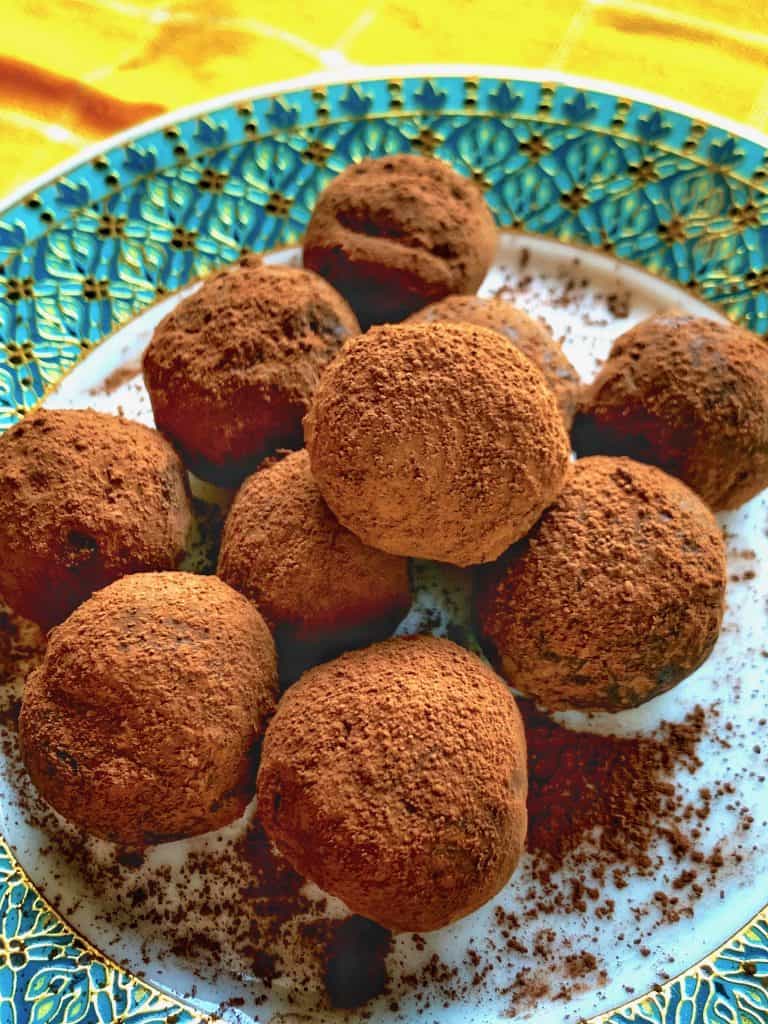 30. Lox and Bagles Platter
Forget breakfast in bed and lay out a breakfast platter that everyone will love. Lox and bagels is an easy no cook breakfast or brunch platter that is packed full of all the good stuff! With two flavors of cream cheese and lots of fixings, the possibilities are endless!
Click here to learn more from Sea Salt Savorings.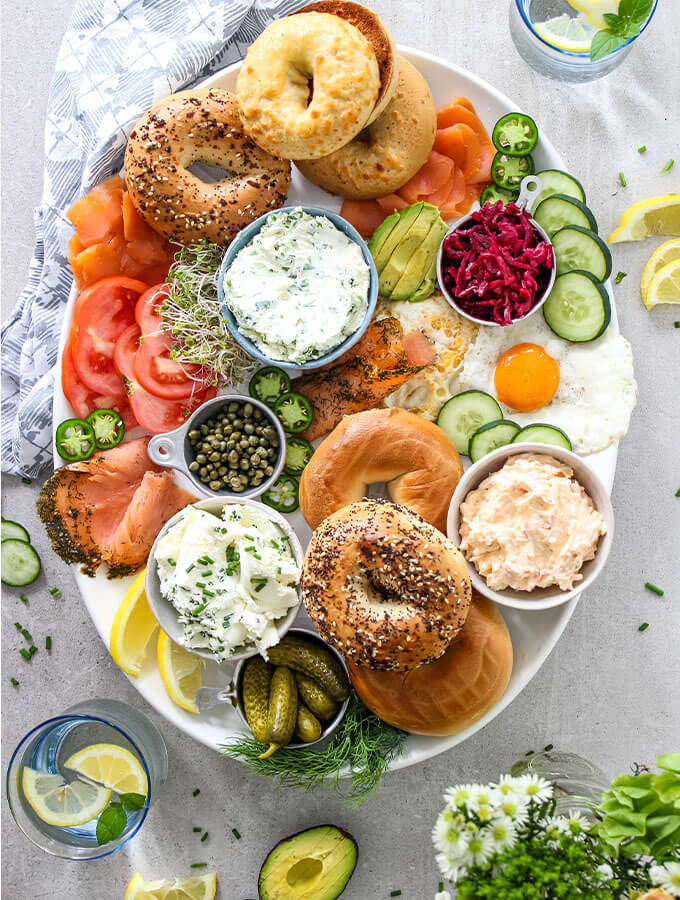 We hope you enjoyed this list of DIY Gifts for Mother's Day!
Let us know in the comments if you have any more ideas to add.