*FYI - this post may contain affiliate links, which means we earn a commission at no extra cost to you if you purchase from them. Also, as an Amazon Associate I earn from qualifying purchases. Check out our Privacy Policy and Disclosure. for more info.
In need of a clever snowman pun for the perfect message or Instagram caption?
Really, it's snow problem.
We here at Thoughtful Gift Club are pretty obsessed with wordplay, so we've assembled the best snowman themed puns and jokes for your perusal below. We're pretty cold-fident you'll find something you like, so enjoy!
Pin for later:
More Christmas Themed Puns
First – we should let you know this isn't our only article full of Christmas puns! Here's a full list of our top ones in case you're looking for further Christmas pun inspiration:
Snowman Puns and Wordplay for Instagram Captions
Whether you're hunting for the perfect pun to match an Instagram caption featuring snowmen cookies, or an actual snowman you made yourself, here are some clever ideas:
Going where snowman has gone before.
Always up to Snow good.
Hello Mr. Snowman, ice to meet you.
Suddenly I believe in love at Frost sight.
Having snow much fun these days… oh man!
Snow matter what you hear about me, just know that I'm a (snow)man of my word.
Do you want to build a snowman? Promise Olaf you forever.
Adorable snowmen just make me melt.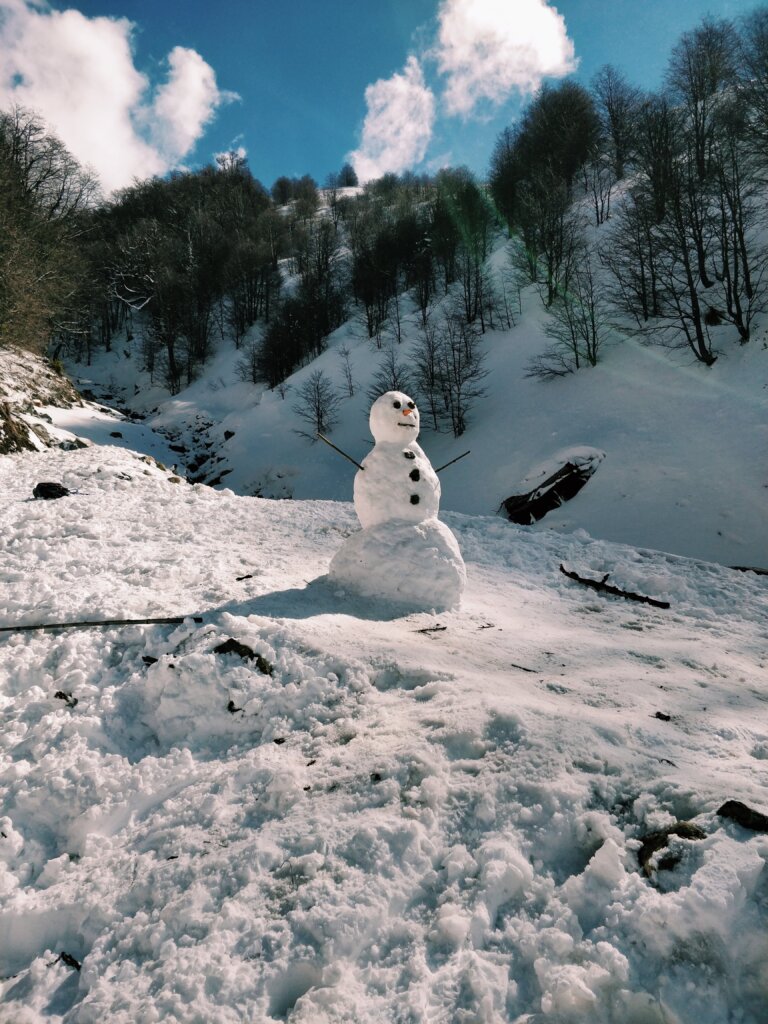 Who needs friends when you've got a cool group of Snow-mies?
I gotta keep cool with this one, otherwise he'll have a meltdown.
I really admire this guy… after all, "Snowman" can often be a tough Roll.
There's snowman better for me. I glove this one!
Forget Netflix and chill – what about snowmen and chill?
Chilling out with my man.
He may be ice cold but he wears the heck out of a hat.
When it comes to the perfect snowman, I will spare snow expense.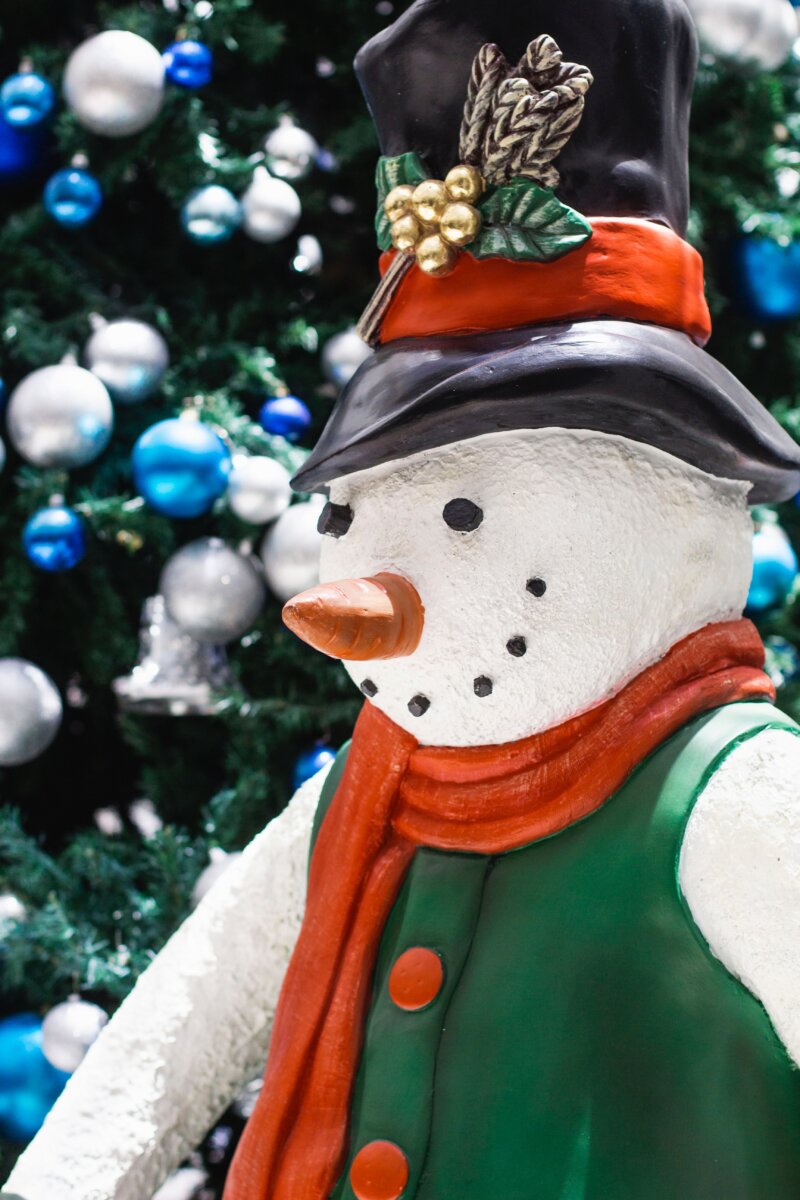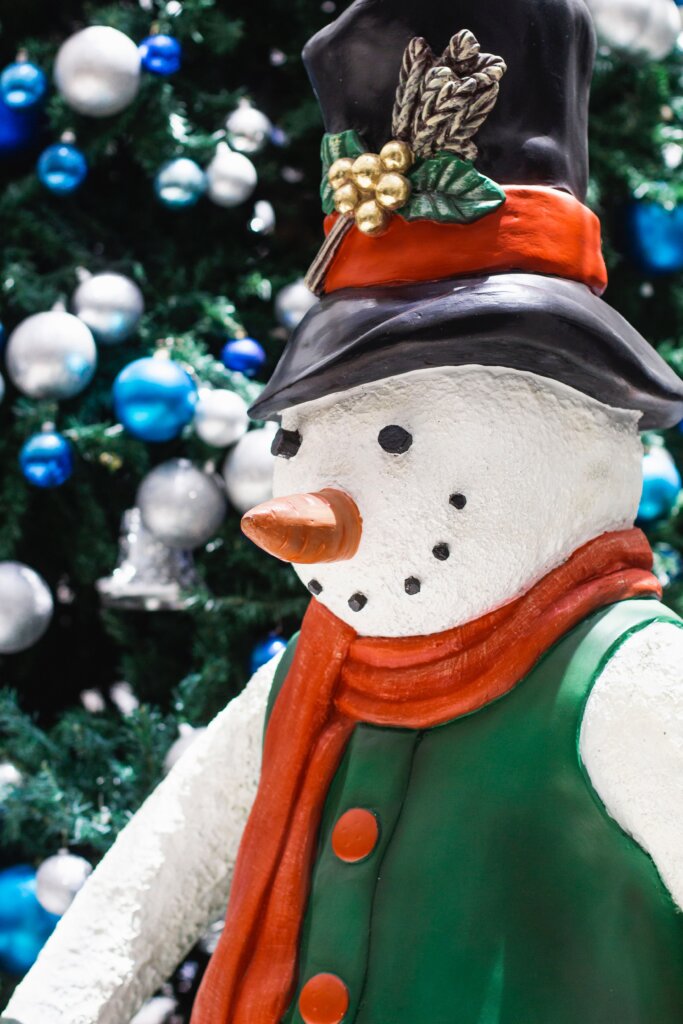 Clever and Punny Snowman Names
Sick of just naming your special snowman "Frosty"? Here are some punny snowman names based off of famous celebrities and characters.
Snowen Atkinson
Edward SNOW-den
Jon Snow
Snow-livia Newton John
Snow-liver Stone
George Cool-ney
Arn-Cold Schwarzenegger
Jim Carrey-t (Carrot)
Morgan Freezeman (or Morgan Freesnowman)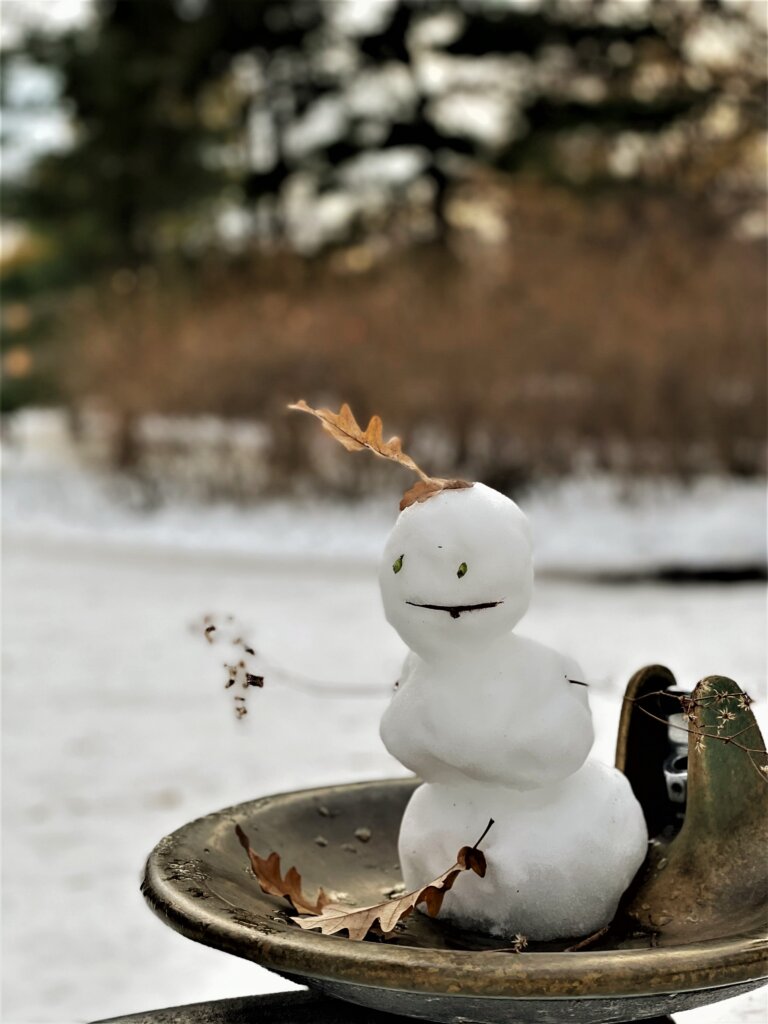 Steven Spielbrrrrrrrg
Al Pacin-snow
Snow White
Snowpoke
Snowen Wilson
Mark Wahlbrrrrg
Snow-muel L. Jackson
Ben Still-brrrr
Bill Brr-ay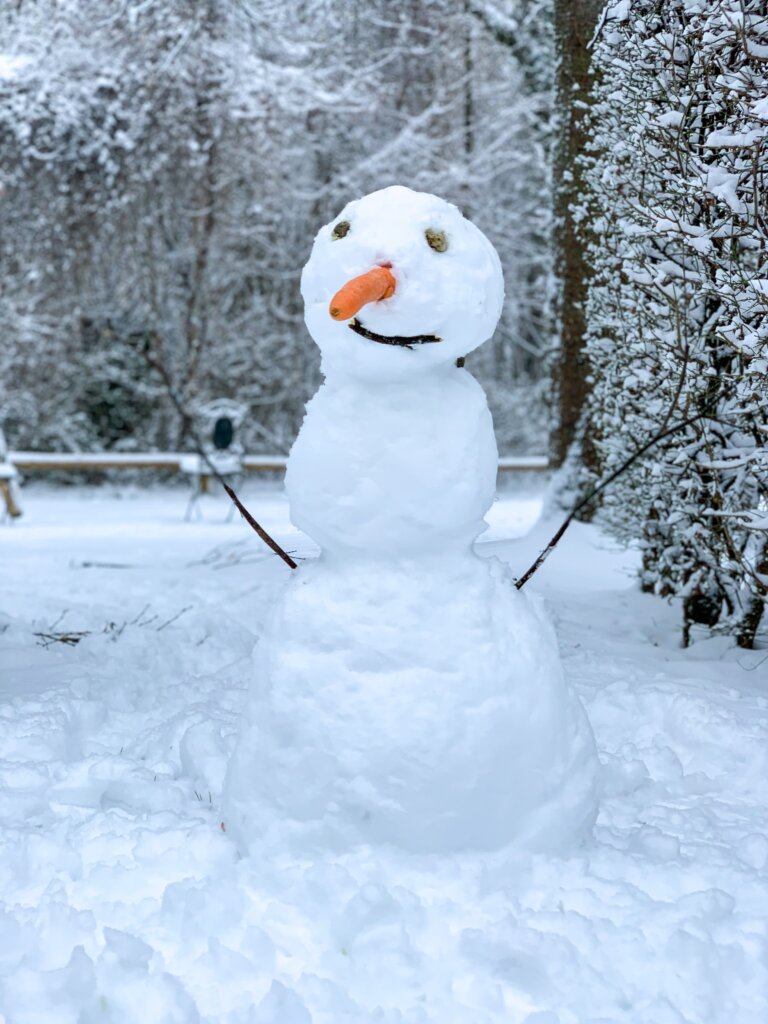 Freeze-dy Mercury
Freeze-da Kahlo
Stone Cold Steve Frost-in
Frostin' Powers
Macaulay Cold-kin
Melt Gibson
Melt-lissa McCarthy
Chill-ian Michaels
Mi-cold Scott
Mi-cold Phelps (any Michael really)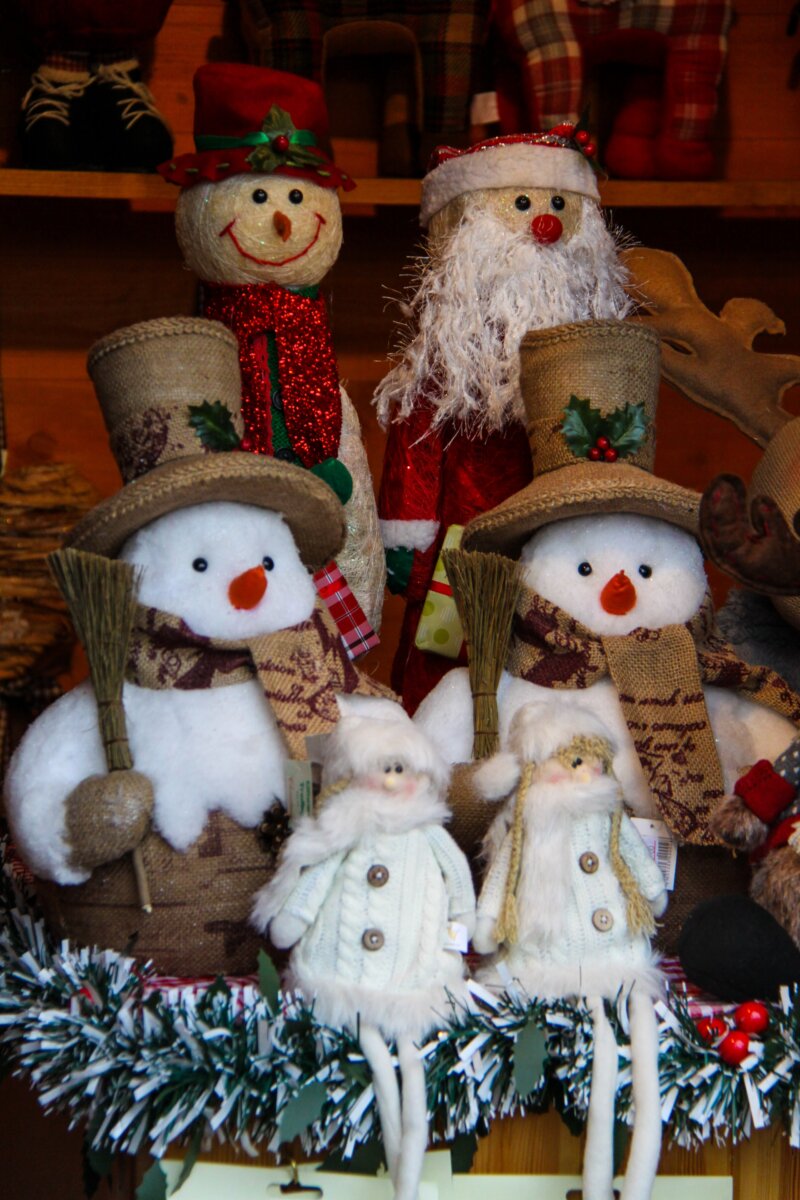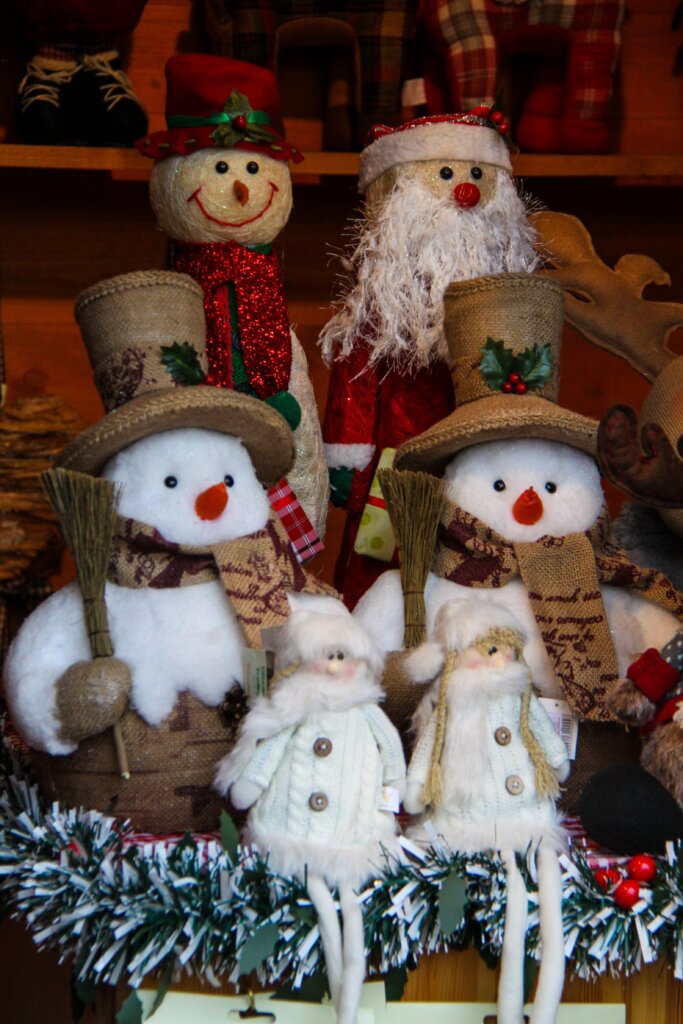 Cheesy Snowman Jokes
Last but not least, are you looking for a fun dad joke to tell around the Christmas table? Here are some cringey but wonderful snowman jokes for you to bust out:
What is a snowman's favourite hot drink?
Fros-tea.
What's a snowman's favorite dessert?
Ice cream.
Why did the snowman refuse to eat the carrot?
Because he Nose it's a carrot.
How did the snowman react to people making fun of his pointy nose?
He didn't Carrot all.
Why did the snowman skip the Christmas party?
He just wanted to chill.
What do you get when you cross a vampire and a snowman?
Frostbite.
What does the snowman take when he gets stressed?
A chill pill.
What do snowmen like to eat for lunch?
Brrrrr-gers.